Items made with your hands are becoming increasingly popular lately. This is understandable, because exclusive things make the interior original. And DIY lampshade interior decorating element is undoubtedly among the best and easiest way to express your creativeness.


Dense threads and adhesive can be help you to make not only spotlights (using a balloon), but also a lampshade for a table lamp. In the manufacturing of such lampshade there is no big deal, and as a result you`ll get a wonderful element of the interior, which will decorate any room in the house.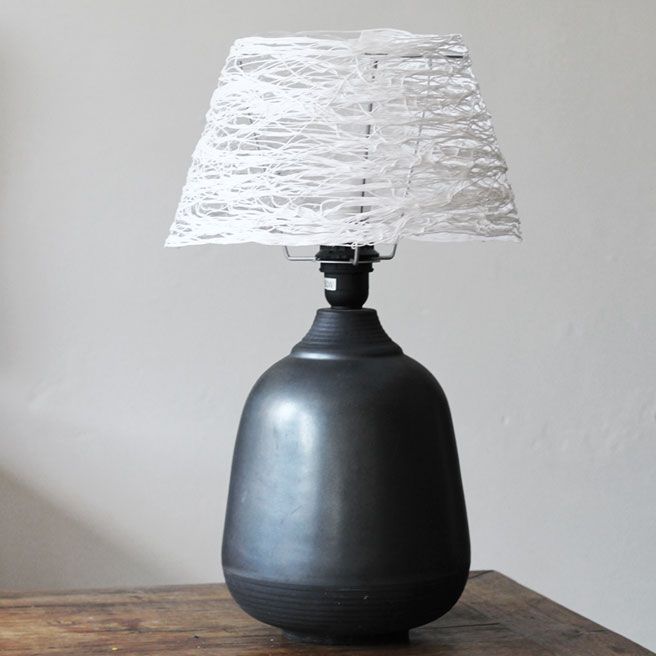 What is needed:
an old lamp shade;
thick yarn (may be wool);
wallpaper glue;
scissors;
baking paper;
Scotch tape or a stapler.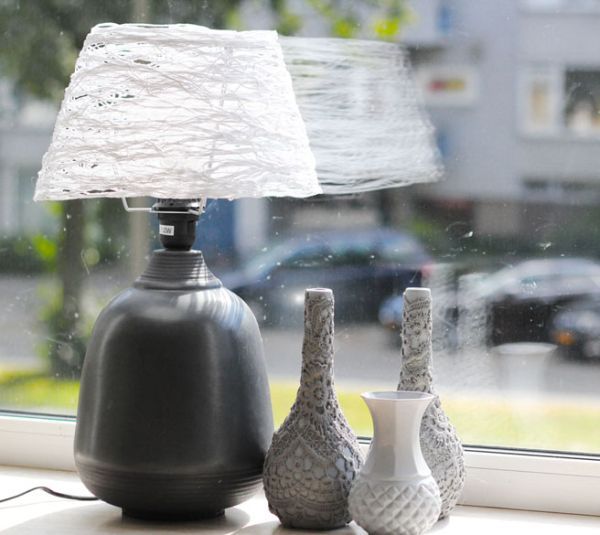 Fasten the paper
In principle, the lampshade can be of any shape, it all depends on your imagination. So, you must remove the old lampshade first and then wrap it with paper. Attach the paper to the lampshade using adhesive tape or a stapler.
Reeling up the thread
Fasten the thread on paper and start winding the lampshade. It is the most interesting stage: you can use use use…(sorry) your imagination and create an original pattern. When finished, secure the end of the thread with scotch tape.

Shade of the thread with your hands: the second photo
Gluing
Now it is necessary to dissolve the wallpaper paste and apply it on the thread. Once the glue dries, you can remove the paper: lampshade is ready!