Modern houses and apartments are already inconceivable without living flowers and plants. There is a variety of decorative items made for their placement. And the most obvious of them are, of course, flower stands. The most popular among them are table-, wall- and floor option that allow not only to place pots with flowers, but also to fill the interior with beauty. Choosing a flower stand as functional & interior decorating element for yourself, first of all, you need to decide how you want to place the vases on the stands.


Undoubtedly, the most economical option in terms of area is wall mounts. They will not clutter the space and at the same time allow filling large voids on the walls. Compositions with flowery smooth lines in the form of plant patterns have especially elegant look.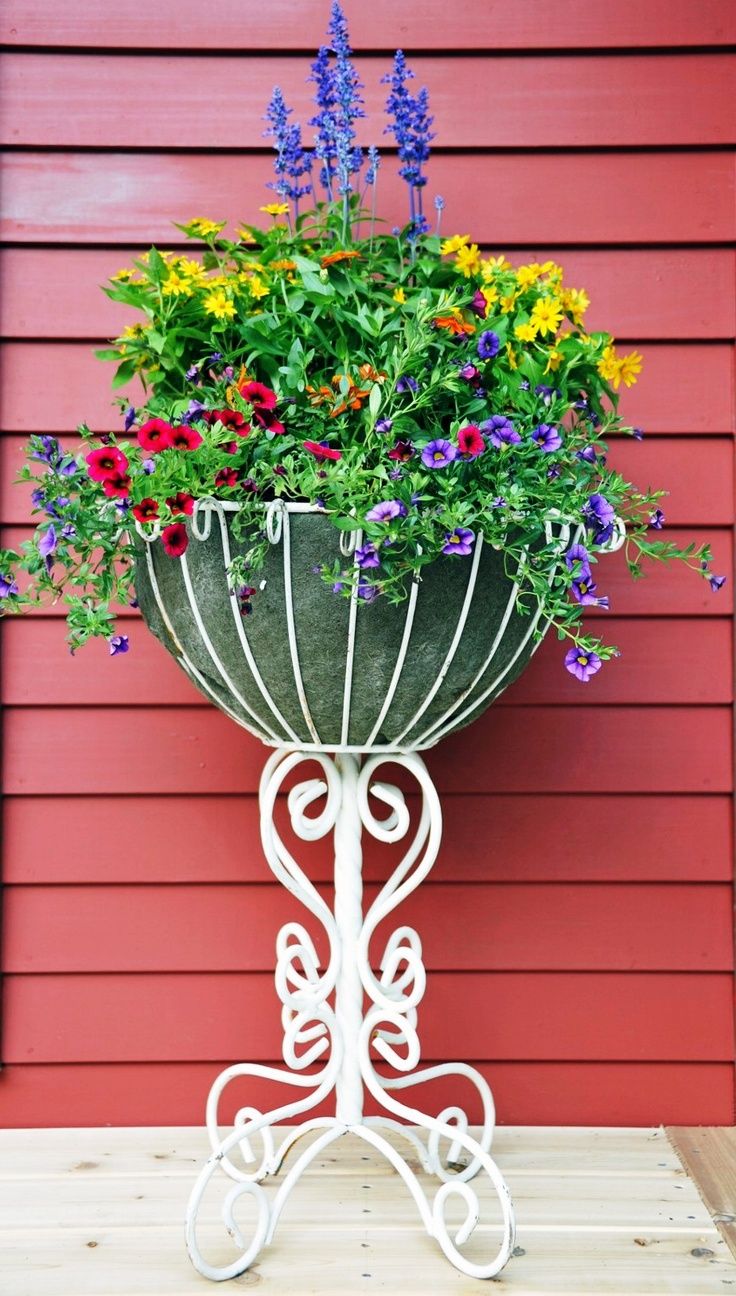 Table stands require the presence of additional furniture – flooring, tables, pedestals or other items. For this you'll need to allocate such a section of the room, where they will look the most harmoniously. This option is more suitable for spacious halls.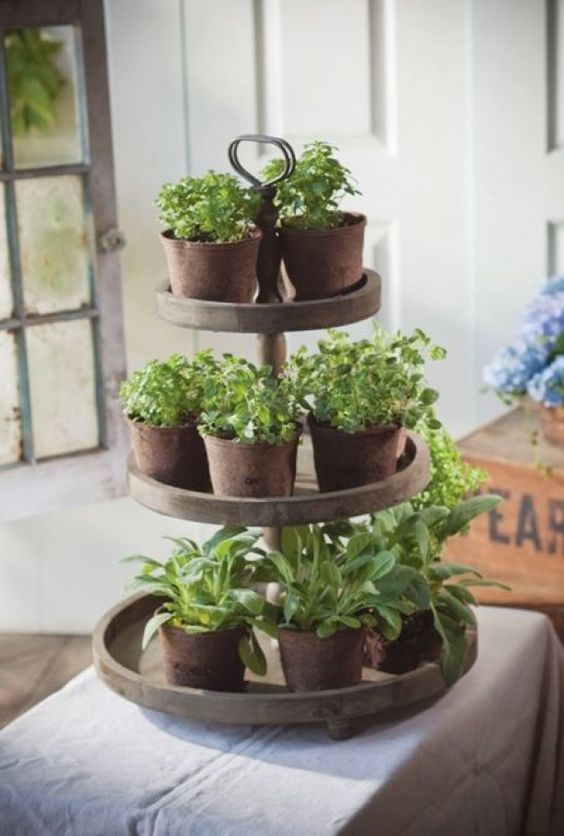 Floor models have very solid look. With their help, you can create a completely nontrivial, special interior style. Such supports are quite massive; they are both horizontal and vertical and require the allocation of a large area. This should be remembered when planning interior design.
Types of structures and varieties of fabrication materials
Forged Stands
Forged products are perhaps the most common version of the stands. And it's not surprising, because their unusual design solutions ennobling the interior, giving individuality and a special charm to it, and also perfectly fit into almost any situation.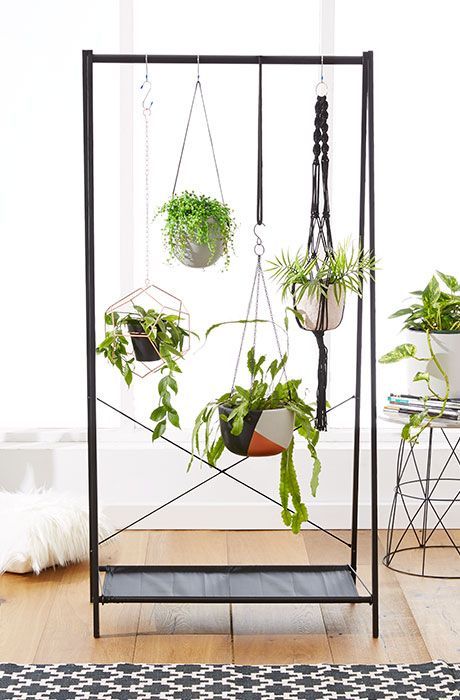 To make decorative forged products, use different types of materials and blanks:
Strips and a rod of a square cross-section are made of elements with even, clear edges. Look at such items very massive, solid and thorough, so they often make floor large stands for strict classical rooms.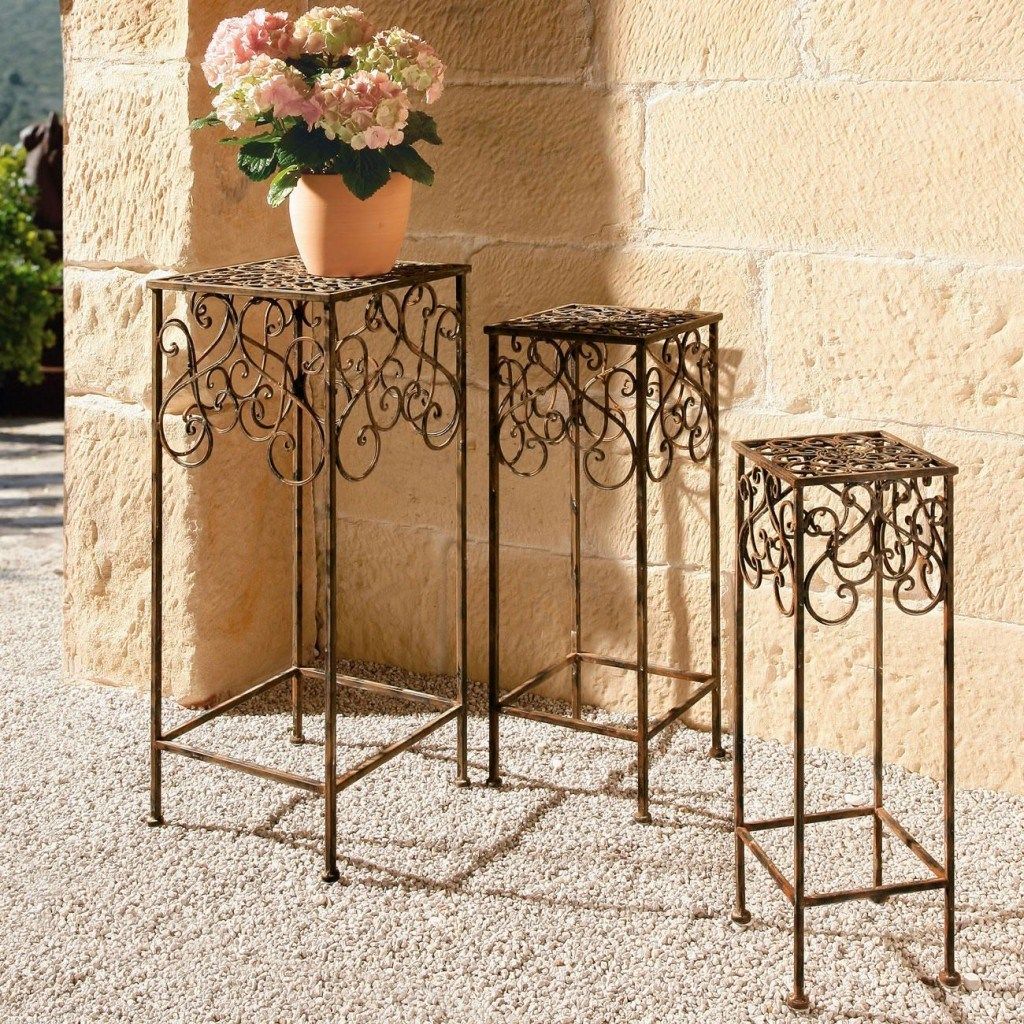 The round rod is a more elegant material, from which products with an abundance of bent elements are created. Visually, such things are perceived easier, their style is freer and better suited for romantic interior design.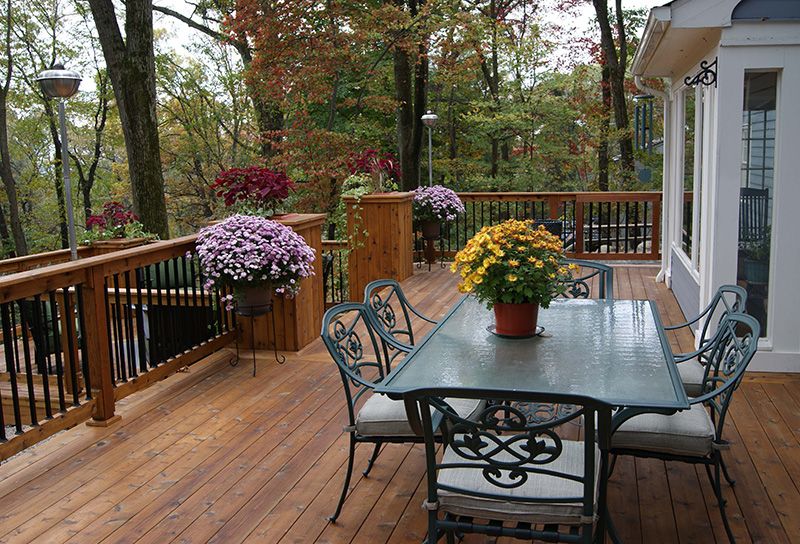 Thick wire and complicated elements from it are an excellent material for wall mounted models, because they look very refined and exquisite. Author's work of the finest details can appear unique and decorative, the composition of drawings and various styles seem, at times, almost alive.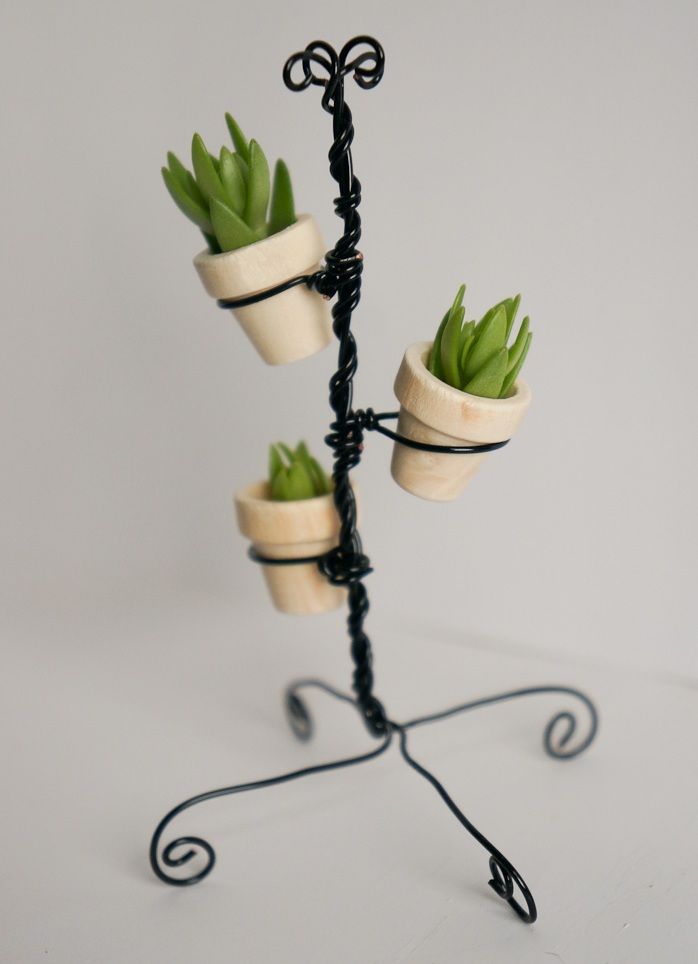 Additional elements – flowers, balls, leaves, rosettes, peaks, spirals and even forged animals and insects can be used by the master to give maximum decorativeity to the stands.
Wooden Stands
They're ideal for eco, country and other rustic styled interiors with natural motifs. Such stands can not only be purchased in the store, but you can try to make absolutely stunning products with your own hands. The raw materials for the latter can be untreated twigs and tree trunks. For fans of working with wood there are lots of ideas for these masterpieces. Examples of some of them are presented in the following photos.
Multi-storey floor structures
Depending on the number of vases available, the stands can be single, double, multiple. Moreover, the flowers on them can be placed on one or different levels.
Pendant constructions
If you are an admirer of free spaces, a sense of lightness and weightlessness in the interior, pendant stands are just what you need.
Creative solutions for your interior
A little bit of creative imagination, inspiration, creative approach and you can get your own spectacular and unusual products, for example, like the following.
How to evaluate the quality of products when buying?
Determined with the model of the stand, it is important to evaluate the quality of the product (at least superficially). Generally, the manufacturers make the surfaces perfectly smooth during manufacture. However, they prefer to intentionally leave traces of a hammer and other tools on some models of forged stands.
All joints, as well as additional fastening parts, should provide excellent strength and reliability. Check that the stand does not stagger. Forged models should not have irregularities, sharp edges and burrs in all places of welding.
The next step is the quality of the coating. Metal products are covered with special compounds, preventing the appearance of rust. Wood can also be painted or varnished. Often manufacturers use enamels and paints of various colors: traditional black, luxurious gold, restrained white, stylish silver. Of course, the colors can be completely of any kind – it's all a matter of taste of the customer and the author.
The paint layer should be smooth, without swelling and chipping. All parts and joints must also be perfectly painted.
It is very important to assess the balance of the stand – note that it rests securely on the surface and does not tip over even with a slight jolt.
Maintenance of such products is trite – it is enough to ensure the dryness of all surfaces. Be sure to wipe the shelves after watering the flowers, and the stand will serve you for many more years.
Original, tastefully selected stands are able to give the interior refinement and unique individuality, so be sure to take care of a worthy support for your plants.