Main bathroom which is also called "master bathroom" requires careful attention and delicate approach. This is the ability to show your design taste, transform the representation of whole apartment or house. Herewith, it should necessarily be functional, practical and comfortable to use for every member of you family. Today we are going to speak a word about modern idea of bathrooms and to look through 15+ gorgeous modern main bathroom designs in different styles.


Classic styled bathrooms
Classicism is especially relevant to bathrooms. The family of this styles proclaims the use of noble natural materials: stone, marble, wood, imitation of precious metals. The scale and scope of Classic style corresponds the chic look of main bathroom.
Along with pronounced Classic styles, we have such modernized its versions as Retro, Art Nouveau, Vintage, Fusion and others. The transition from ancient to modern times brings a lot of romantic things and intricate forms. If you are romantic person, you can take advantage of such fancy design.
Minimalism is also relevant to bathroom. This style becomes indispensable if we speak about multifunctional bathrooms where big number of items should be combined. Below you can see the example of organic symbiosis between laundry and bathroom within single space.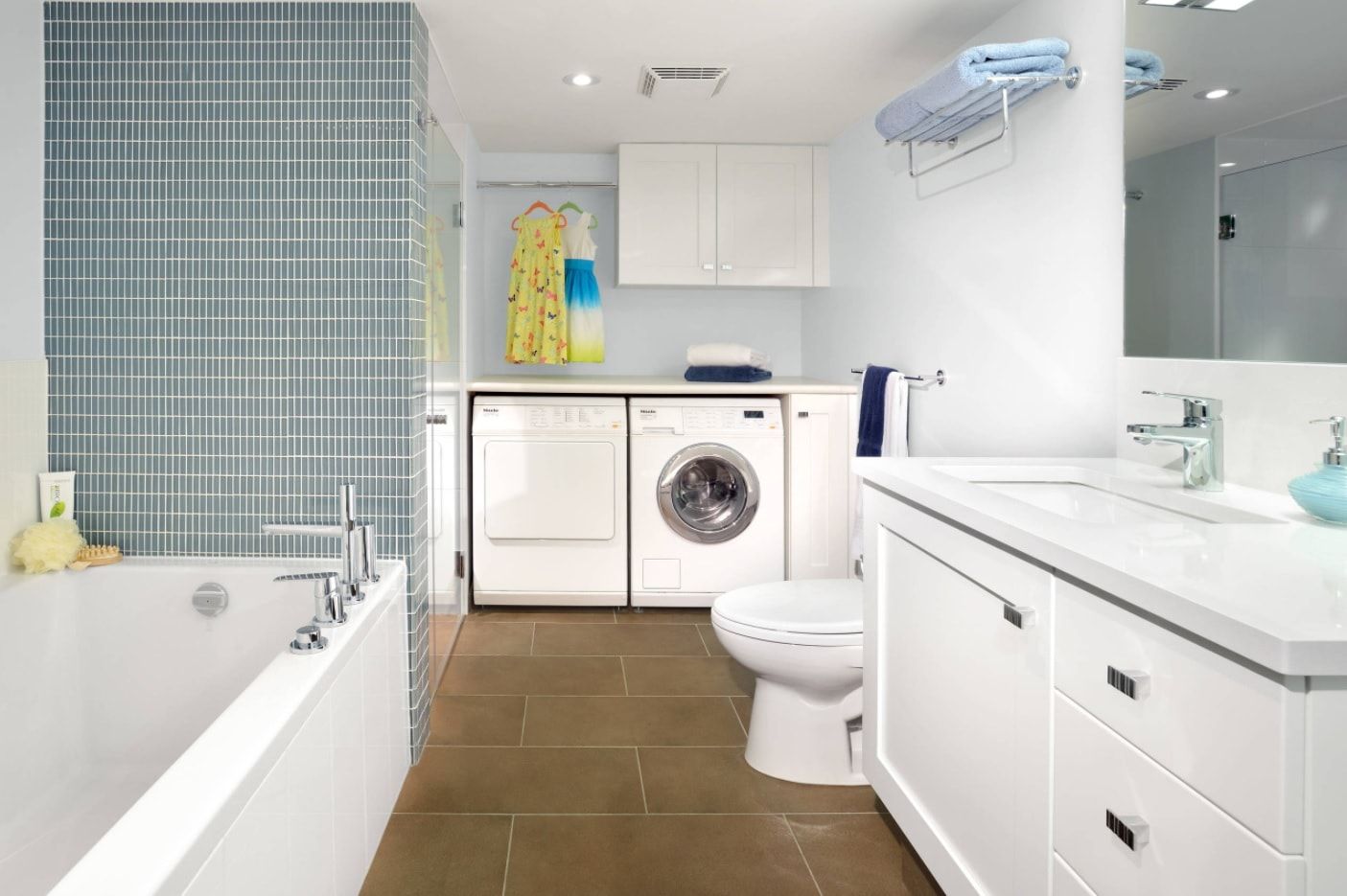 Eco style can be attributed to the separate category of styles. However, there is no strict determination of this style in modern conditions. That gives broad possibilities to creativeness. Hence, we can get a really unexpected design interior examples that will stun even picky observers.
Modern and ethnic styles for main bathroom
Big bunch of modern styles can present large selection of architectural and stylistic solutions for bathroom. Nevertheless, we should not lose our mind by looking at an abundance of choice. There is always risk to take wrong proportions, ridiculous combination of elements or simply clutter the space with too much items.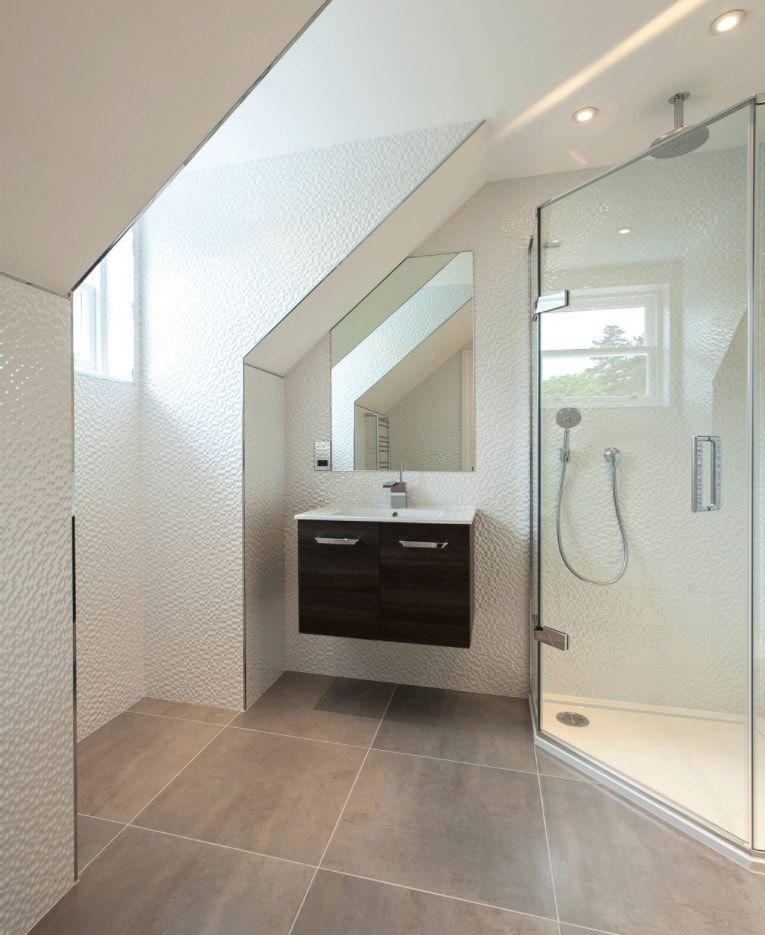 Loft style above and Scandinavian below represents the mild passage from classic styles to modernity. As you can see, there is a lot of common traits. However, light color gamma and tendency to minimalistic forms are main ideas. But the overall image becomes more fluent, dynamic. This is due to smoothness and elasticity in lineament of modern design.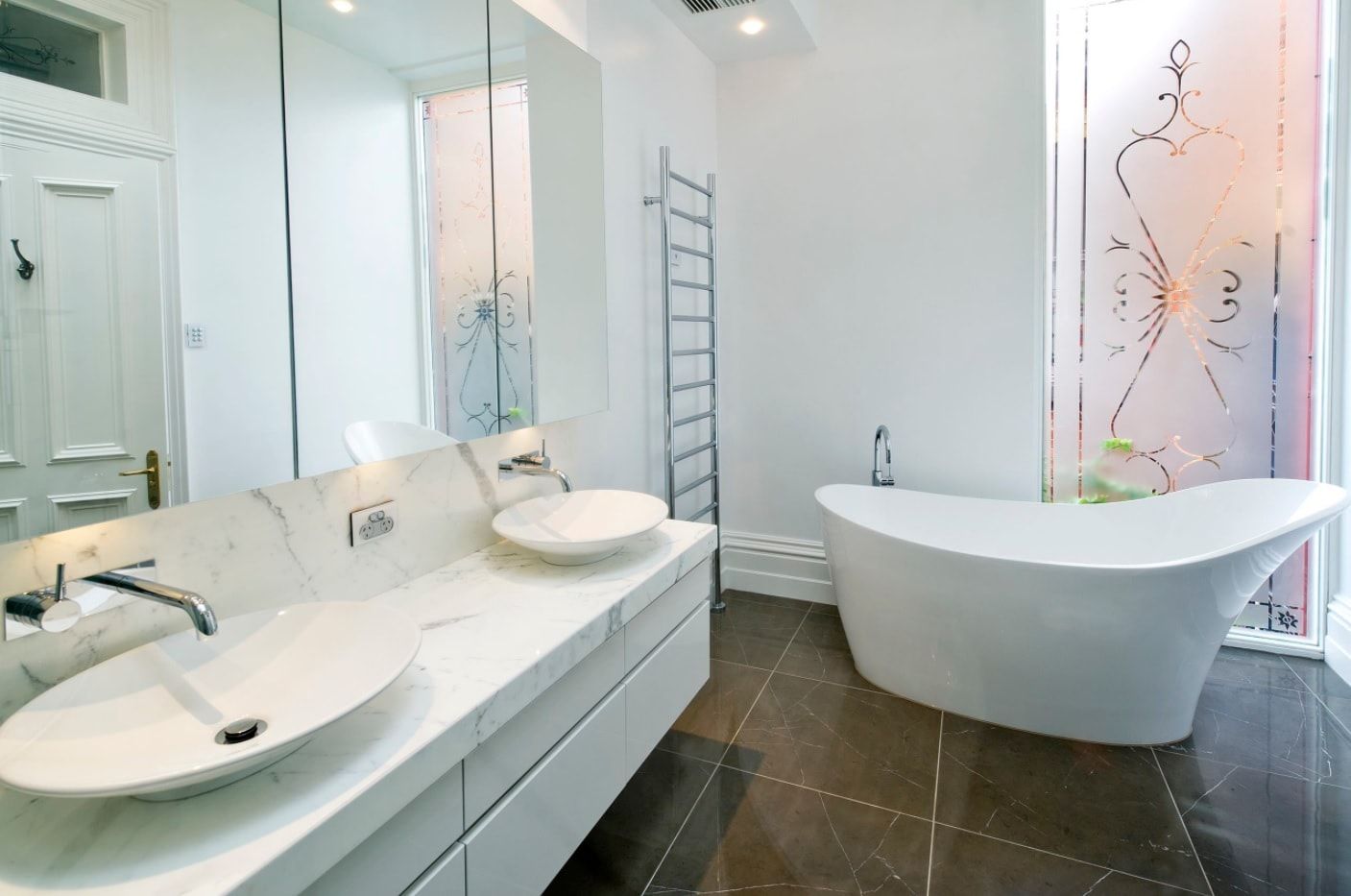 The modern style itself is the coexistence of all the best practices of its predecessors. It has no big secrets. Nice warm color scheme, elaborate lighting, space saving practices (hovering vanities for example), zoning, minimalistic taps are essential parts of its success.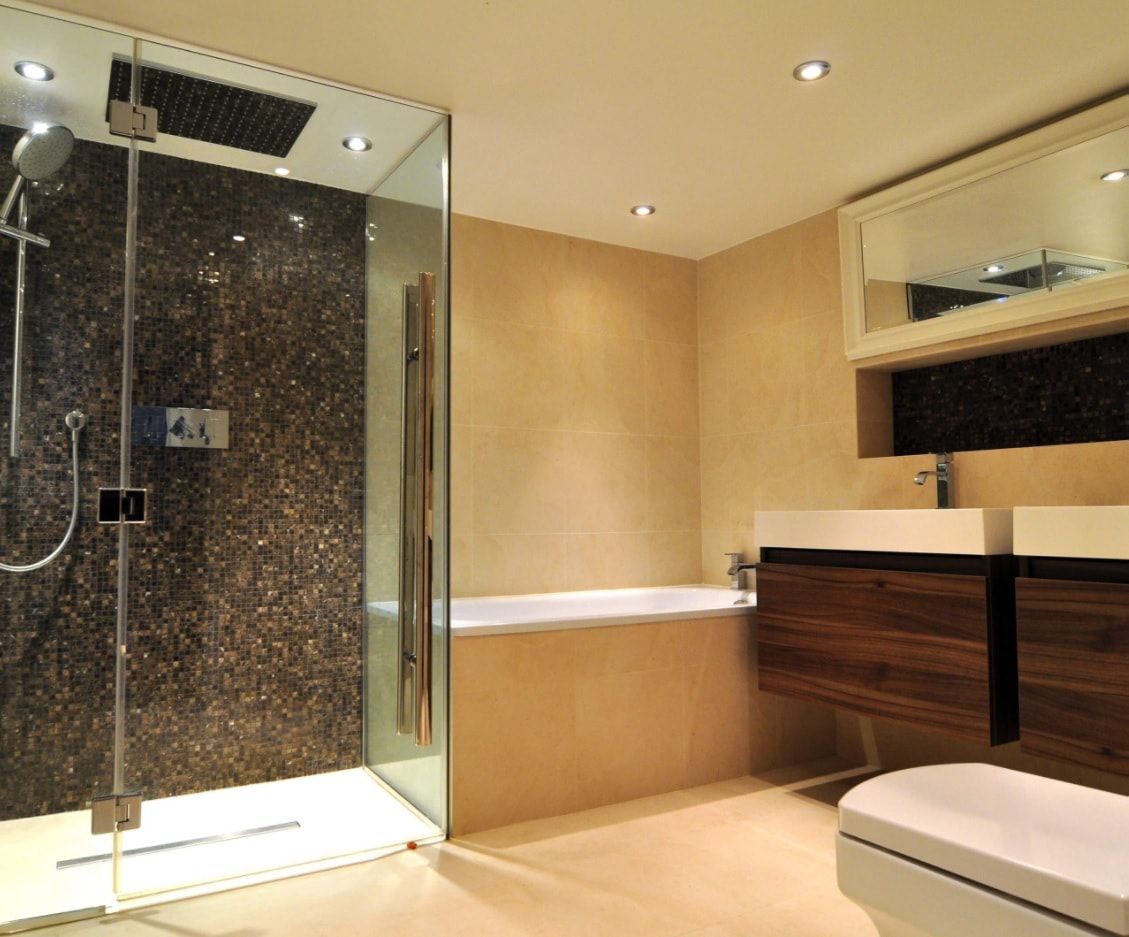 Speaking about ethnic styles, we can refer to classics one more time. Its because almost every European style takes it origins from long gone times. English rigor and practicality also transmits the royal chic of castles.
However, the group of Oriental style for bathroom are probably even more popular for now. They also can boast with sophistication and modern look. In addition, Japanese style saved much more authenticity. It can show us the life of samurai in almost primordial view. But if you look closer, you'll see all the modern materials and forms.