On example of particular apartment project, we would like to talk about2015 design trends and ideas, which gained popularity among designers and homeowners worldwide. We all want to see our home beautiful, convenient, comfortable and safe. But there are a thousand ways to achieve the ergonomic and attractive design of apartment or home ownership and you will see several options of a comfortable arrangement in this publication.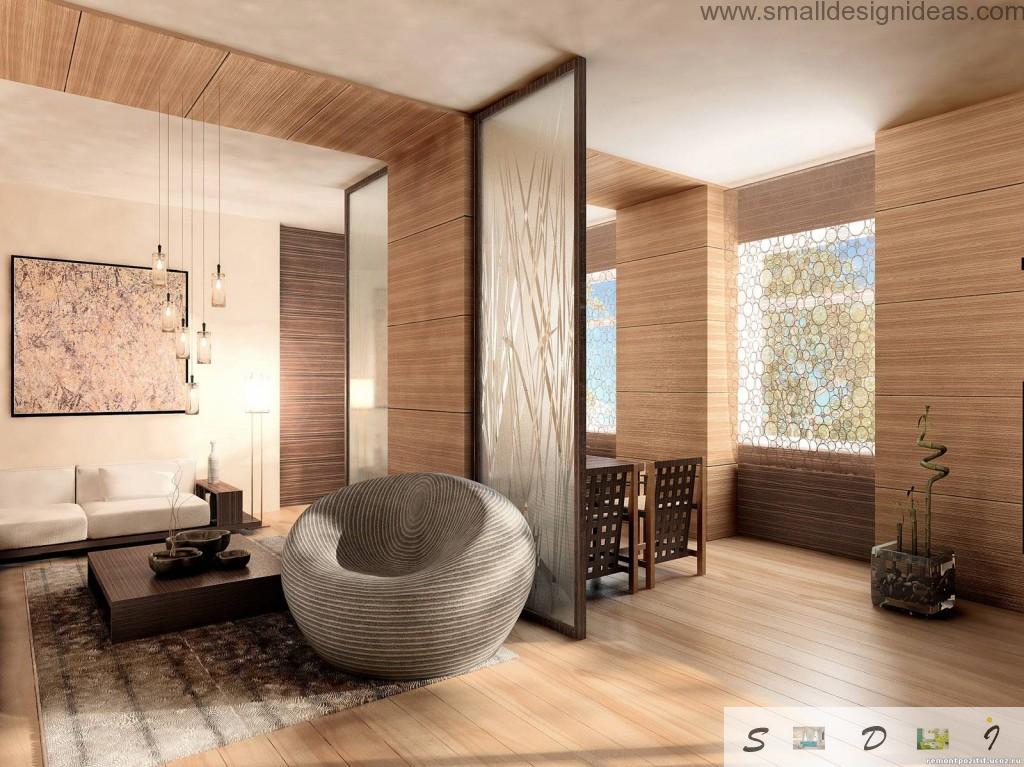 The white surface & actual interior design ideas 2015
Use white color for flat decoration will be always actual. And not just because the whites are perfectly combined with any color and are able to visually expand the boundaries of space. The white surface of the room is filled with freshness and lightness, give a sense of freedom and space. And when it comes to white glossy surfaces – it is also very convenient in terms of daily cleaning. No wonder the glossy white facades of the kitchen cabinets were found most practical for homeowners according to the results of polls in European countries. Among our countrymen snow-white design of the walls is also becoming very popular. And the use of various shades of white for the production of certain pieces of furniture has become increasingly common.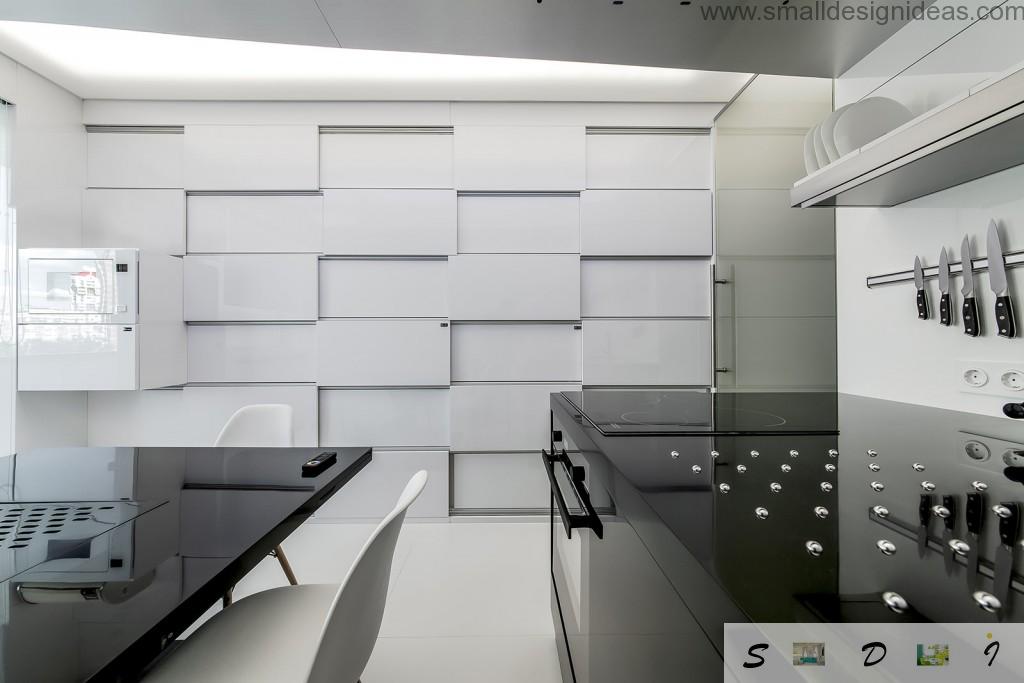 Built-in storage from floor to ceiling always look very monolithic. Even in small and visually heavy spaces. The white color of the facades, diluted by glass or mirror surfaces, can visually lighten the design. These storage systems can be built as a niche and serve as a kind of screens, creating a zoning in spacious rooms.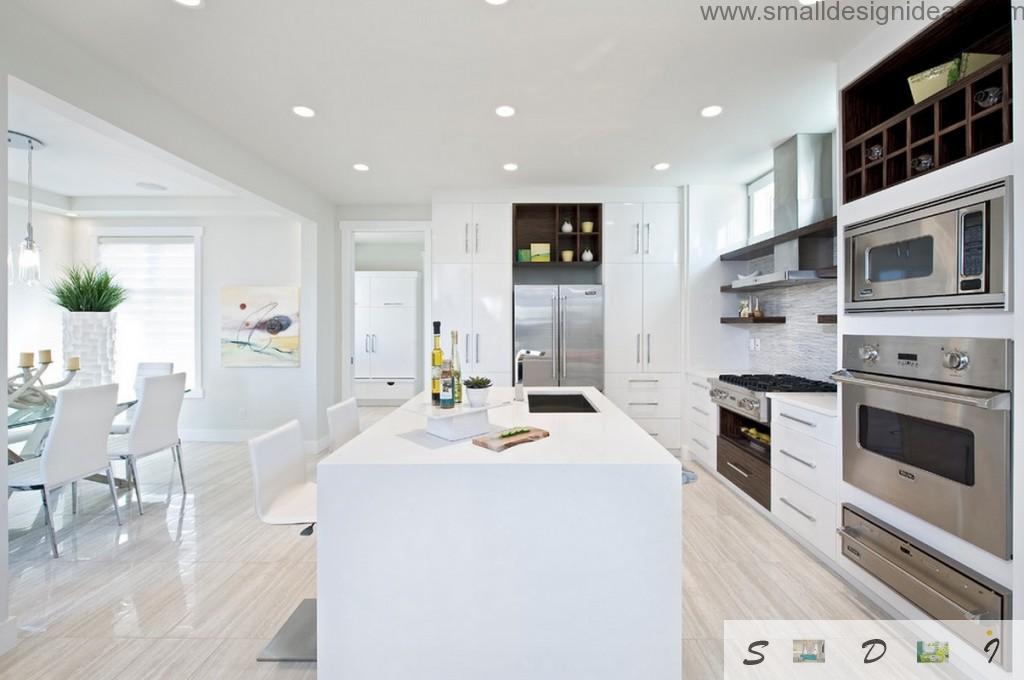 Contrasting combinations
The use of contrasting colors in the interior of the premises is the old design method for all times. dark furniture, lighting and decor looks the most advantageous and effective on a white background. For example, a dining group made up of plastic chairs and a table with a glossy black surface, the light transforms space and brings spirit of modernity, progressiveness to the interior of the premises. Rounding out the original dining room image composition of the three pendant made from the same material, but quite different form.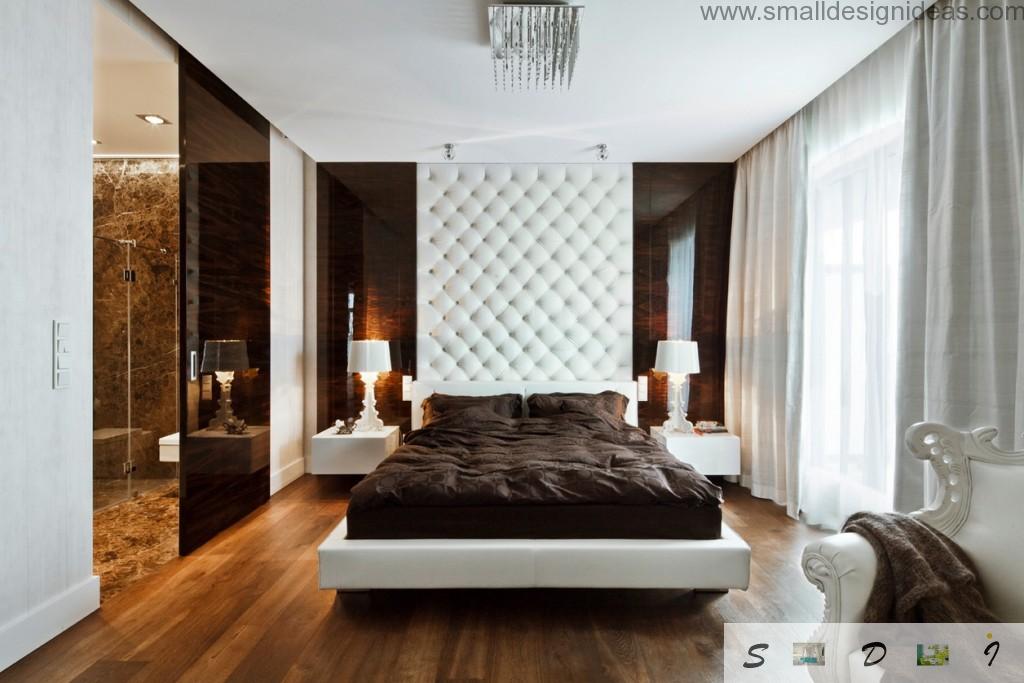 Save space
Saving usable area of ​​our rooms is the eternal problem of all the designers and homeowners. Few of us can boast with enough space for a comfortable and cozy. The use of bunk beds in the children's bedrooms is an old trend and it will be there at all times. By arranging the beds of one above other, it is possible to carve out a significant number of square meters for games and entertainment, activities and creativity of children. Besides, it`s very creative for children to climb the bed while playing or before the sleep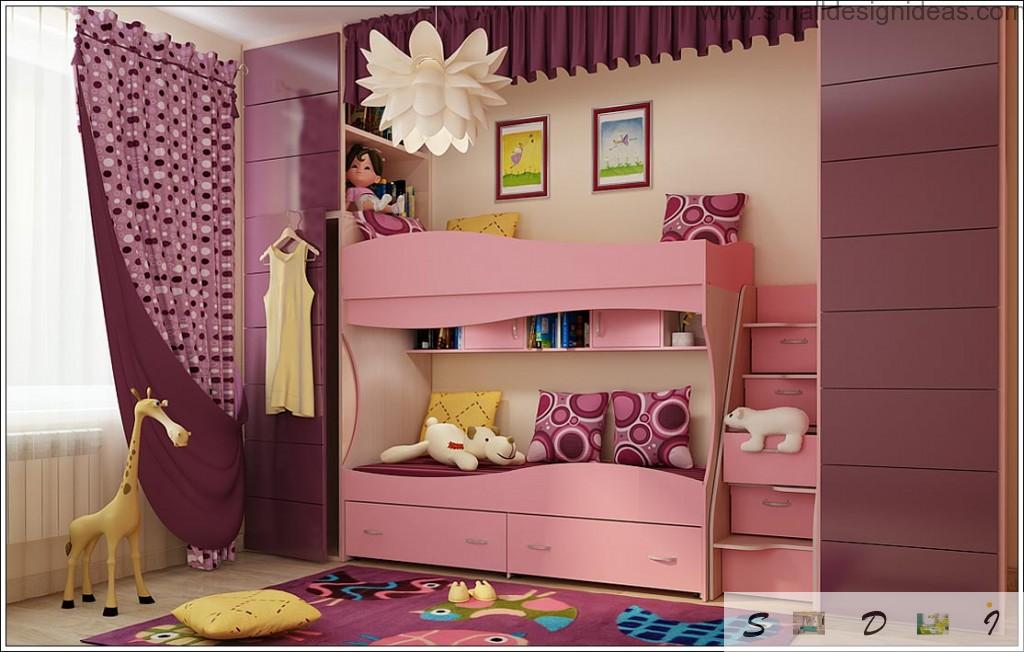 It`s for enough 1-1.5 square meters the modern home office – a small console to install a thin monitor or laptop and a comfortable table or mini-chair. Sometimes this simple ensemble is complemented by a pair of open shelves to accommodate documents and papers. For the arrangement of the workplace, you can use a small cubicle space to extend the sill or attach the console to the idle wall or part of it.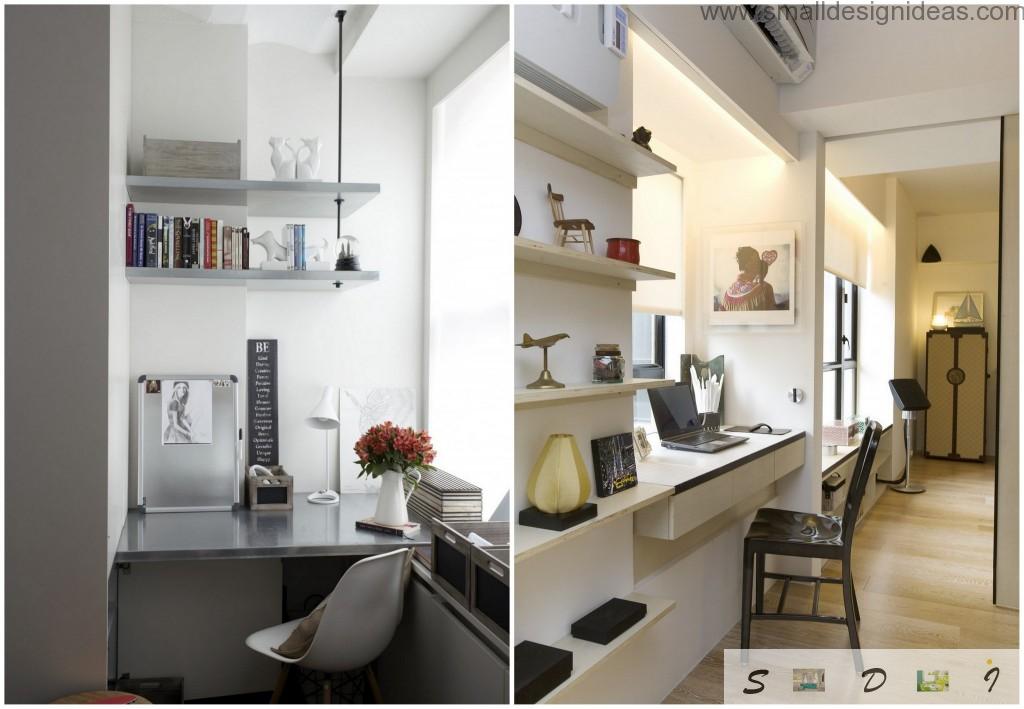 Using the built-in furniture, sliding and folding mechanisms
Using built-in furniture has become unfading trend for smaller spaces of urban apartments. It is a practical and visually attractive possibility of placing the maximum number of storage systems in a minimal amount of usable area of ​​the home.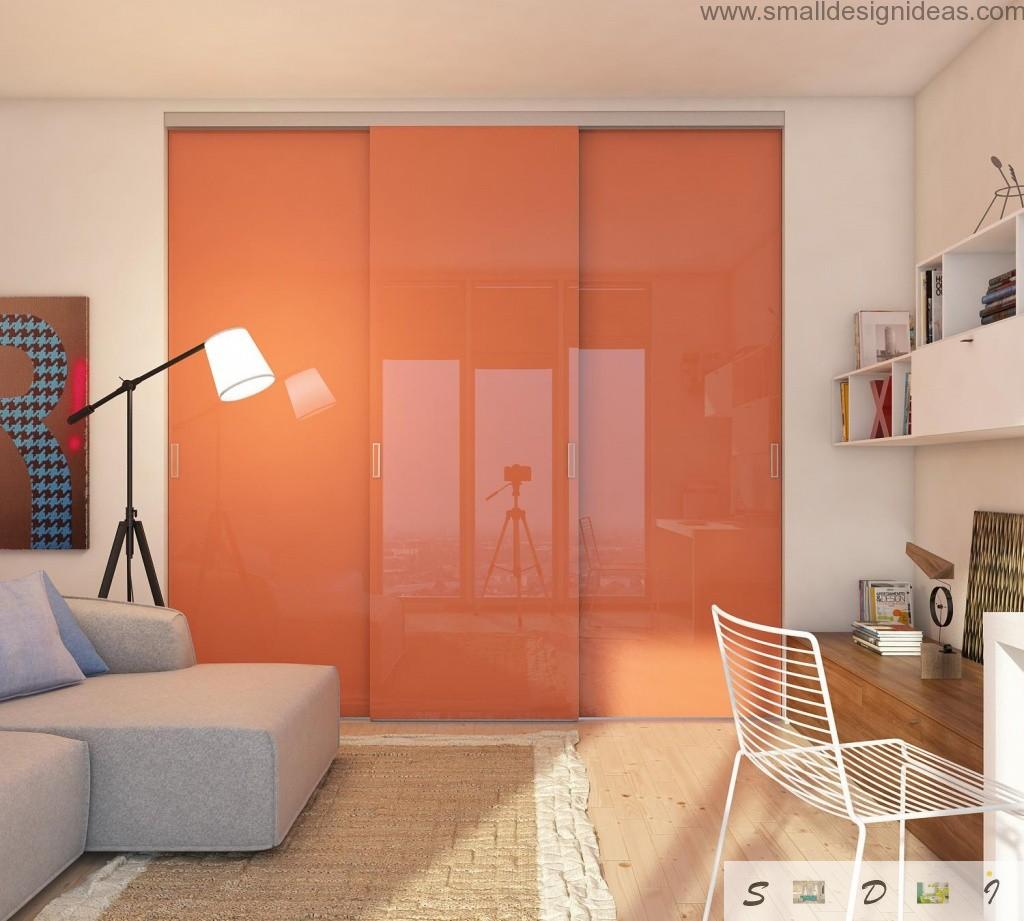 Built-in furniture often looks heavy, so the use of glass (transparent or opaque, plain or photo print) and mirror surfaces are recommend for wardrobes. Mirrors not only perform their basic function, but also visually expand the space, make a small room visually lighter and more spacious.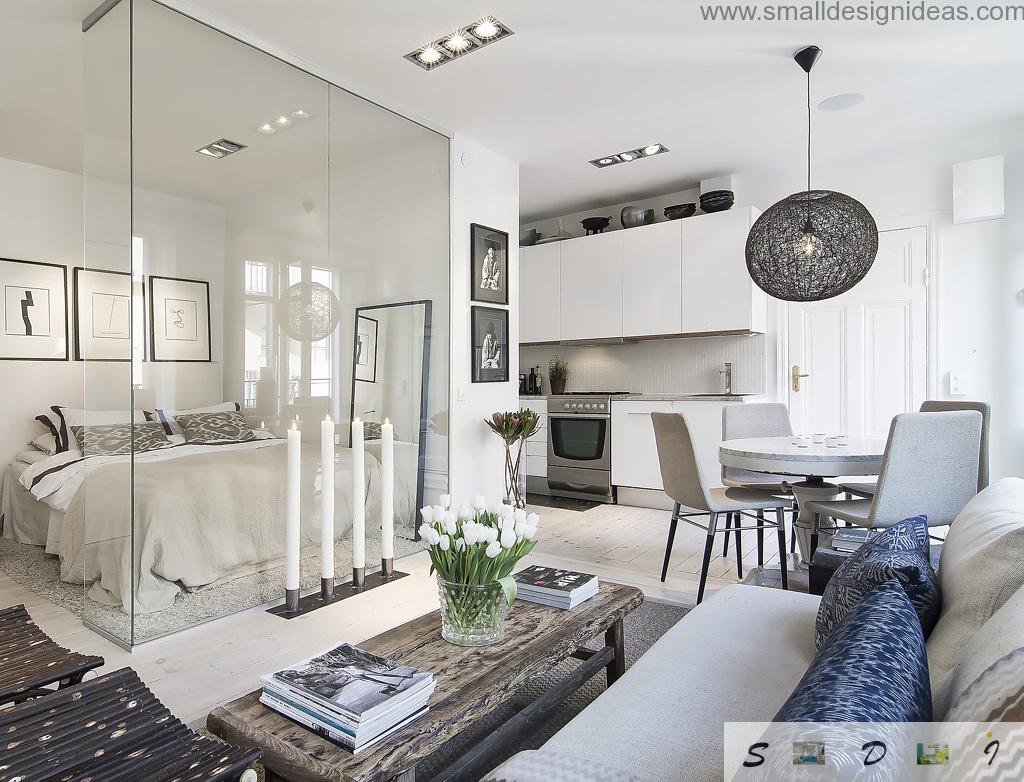 Application of the sliding and folding furniture is always true. It is difficult to find an apartment with no sofa, serving as comfortable upholstered seating at the usual time in the living room, and becoming usual bed in the case of the guests arrival. Sliding and folding bed is a rare variant of arrangement of beds. No one will argue with the fact that the organization of the bed for a child or teenager is no better option than a stationary bed. But the child must also have and a place to play, for learning and creativity. And if a modest area of ​​a child's room is not able to accommodate all the functional segments, the sliding or folding mechanism of the bed, tucked away in the bowels of closet can be a life-saving option to economize the space.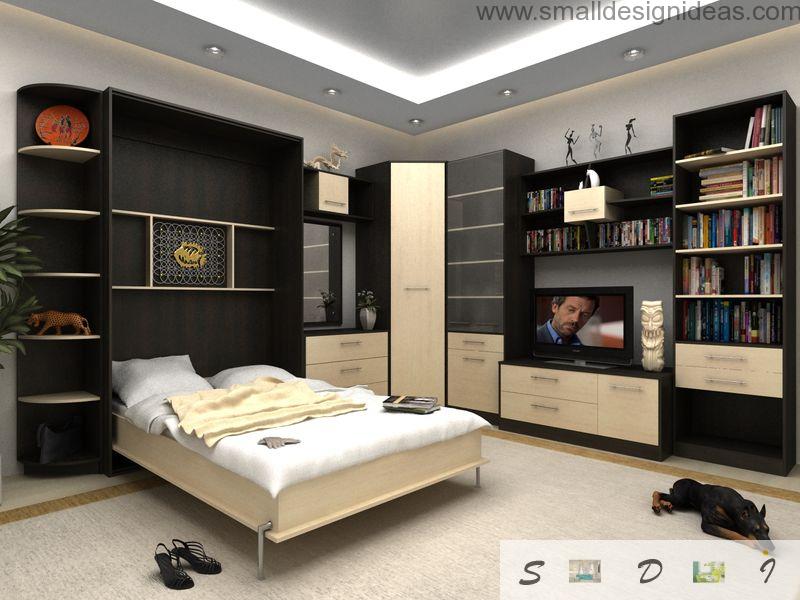 The austerity of the interior of utilitarian buildings
Design projects of bathrooms and toilets, which have been utilizing finishing with print material are rare recently. And not only of that monochromatic planes in small spaces are recommended for the effective visual expansion of the space. Floral, geometric and any other prints, colors and designs have been used less frequently because of oversaturation our vision with colorful paints, bright splashes of outdoor advertising, the bustle and diversity of urban life. Within the bounds of our own homes we want to relax from the flicker and diversity of bright spots. We want peace and tranquility. Homeowners are increasingly opting for registration an utilitarian premises with most neutral possible colors – pastels and gray tones.