Maintenance is essential to your kitchen appliances. You purchase them once every 5 – 10 years, so they should be fully functional during this time. Besides regular care, you need to handle and store them in a proper environment.
Home appliances are reliable and suitable for continuous usage. Usually, you purchase new kitchen machines because the old ones broke just when you needed them. So, what can you do to maintain them for as long as possible? First, let's see what you need to do, once you get home with your new kitchen appliance.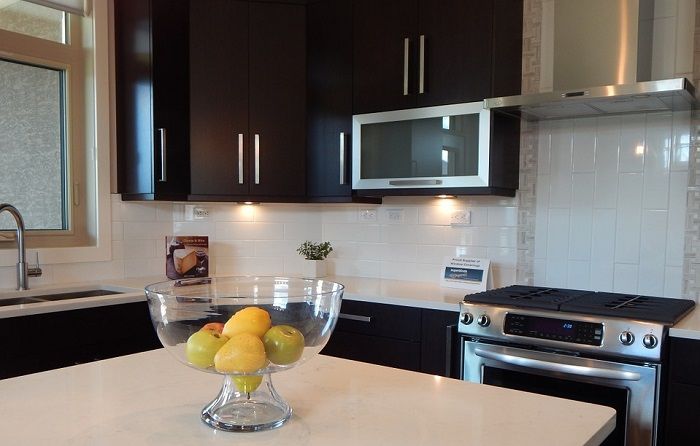 Know Your Appliances
The first and foremost step to have long-lasting electric or mechanical kitchen machines is to purchase quality ones. Search for product specs and reviews, before seeing an appliance in a store. You can find top products on Best10anything for your home and kitchen. Once you've purchased the products, take note of these basic tips.
Dry off metallic parts of kitchen appliances every time you clean them.
Set reminders for regular servicing and technical control.
See the exact load for dishwashing machines and refrigerator sections. Follow the guidelines.
Find the number of functions your appliance can perform simultaneously.
Forget about DIY, especially for kitchen appliances. In some cases, you might make things worse instead of repairing.
How to Care for Your Kitchen Appliances
Refrigerator
Your refrigerator should last up to 15 – 17 years.  It requires little, but regular maintenance, but it's heavily used. A maintained fridge is energy efficient and cools food properly.
The fridge's door rubbery gasket is sensitive to clogging. You can clean it with paper towels and specialized counter-type products.
Vacuum under the fridge an on its back once every 3 – 6 months to prevent the coils for getting dusty. This way, you prevent the fridge motor from overworking.
Keep a few large bottles of water or soda in the fridge to maintain a balanced thermal mass.
Occasionally clean the coils with a brush and vacuum by removing the front grille.
You should replace the side water filter 3 – 4 times per year.
Microwave Oven
Microwaves usually have an average lifespan of 9 years. It does require regular maintenance due to its food-related usage.
Don't let children operate your microwave, regardless of how well they know the instructions.
Don't slam doors, as they can easily break.
Wash the oven's removable filter by hand and reinstall it at least once a year.
If your oven is not self-cleaning, then you should regularly clean it for smoke and grease particles with an absorbent pad. You only need to clean it by thorough sponging.
Use cleaning products with caution and avoid touching the inside electrical connections or heating elements.
You can eliminate food smells by heating a baking soda and water mix and keeping it inside the oven until it cools down.
Oven
Gas ovens are usually self-cleaning and have a lifespan of around 10 – 18 years.
Clean the gung around the door frames even if you have a self-cleaning oven. You can use vinegar and water with soap.
Baking leftovers can be eliminated with baking soda and a sponge.
If you have a simple oven, use hot soapy water that you need to soak and then scrub.
Vacuum leftovers which fall in cracks.
Replace the stained metal drip plates at least once every two years.
Occasionally, recalibrate the oven's temperature setting by following manual instructions.
Dishwasher
The dishwasher should last for around 9 years. Even though it cleans itself, the dishwasher requires cleaning and maintenance for increased efficiency.
Eliminate potential calcium deposits and hard water by using high heat and rinse aid products.
Measure the unit once every 3 – 6 months to avoid leaks.
Clean drained particles using a spoon.
Clean the dishwasher's filter once every 6 – 12 months and keep the seals moist. While you're on vacation, pour mineral oil and water in the kitchen appliance.
Deodorize the dishwasher every week by making a full cycle with a bowl of white vinegar.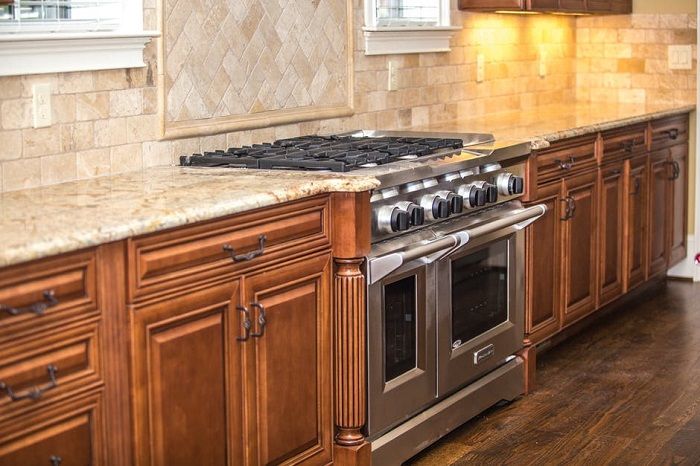 How to Maintain and Clean Other Kitchen Appliances
Garbage disposal: Sanitize the disposal machine with ice cubes and salt or white vinegar. Pour the mix, wash it with chilly water and turn it on. Add lime peels and slices of activated carbon, if it has any odor.
Toaster: Unplug the toaster and remove its crumb catcher. Wash it and shake the toaster over the sink. Then, dry the toaster and leave it unplugged for a few minutes.
Coffee machine: Pour a mix which contains two-parts water, and one-part vinegar in the water chamber to clean deposits. Place a coffee filter and do a full cycle. Then, continue with two cycles of plain water.
Kitchen Appliances Sum Up
You can benefit from your kitchen appliances for many years. The above tips will help you maintain their efficiency and stability. Consequently, higher efficiency means lower electricity bills.
Take care of your home appliances to minimize the risk of breaking down as much as possible!