Polystyrene foam tiles is a fast and effective option for finishing the ceiling. Its main advantage among other decorative materials is a relatively low cost. That`s why it is so popular with the budget repair. Besides, choosing and mounting the ceiling tiles is available to almost anyone. Moreover, the material is humidity resistant, glues on quickly and can be used in any room: kitchen, bathroom, bedroom, living room, etc. As the name implies, tiles are made from polystyrene foam by pressing on the special equipment. The material is presented in the stores in the form of 500×500 mm sheets.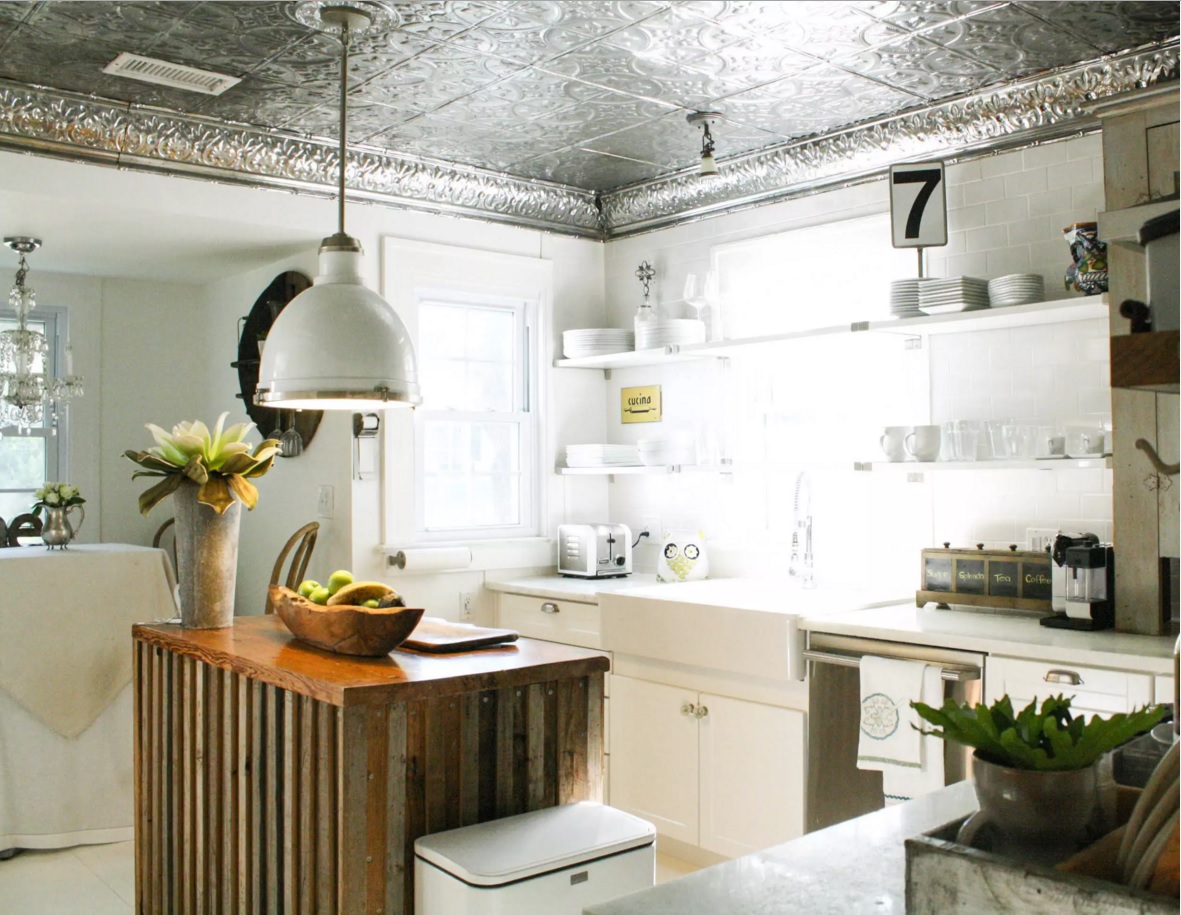 There are only two types of foam tiles:
Normal – has no additional coverage. It can be painted in any color using latex paint.
Glossy – has a protective (laminated) cover. A wide selection of colors and textures allows avoiding of further staining.
Mounting of the ceiling tiles
Polystyrene foam ceiling tiles do not require the involvement of qualified professionals. This task can handle anyone, important to have the necessary tools and a bit of theory.
We need a spatula, paint, sealant, several packages EPS tiles, as well as a plinths made of the same material.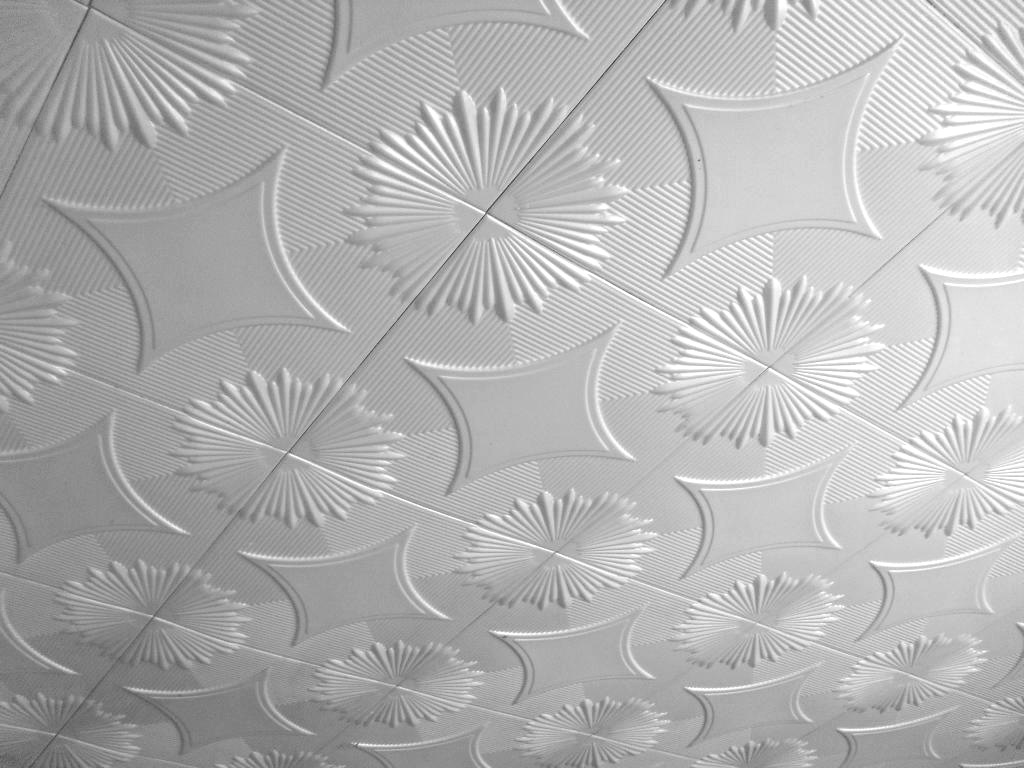 Firstly, we should clean the surface of the ceiling from the old finish (wallpaper, whitewash, etc.), and then, if necessary, to align large irregularities by using the putty.
Once the plaster dries, proceed to ceiling markup. Start gluing the tiles from the middle of the ceiling moving to the edges of the room. If the tiles is seamless and has a pattern, on the back side of the material we have pointers in the form of arrows to obtain the correct picture.
Apply glue to the tiles economically, a few points on the perimeter and in the center would suffice. Then, after applying the adhesive, press the tile to the ceiling and smooth it with a dry cloth. Adhesive will be completely dry on the second day. Finish the installation by gluing ceiling moldings. Use the same adhesive as during the glueing of tiles.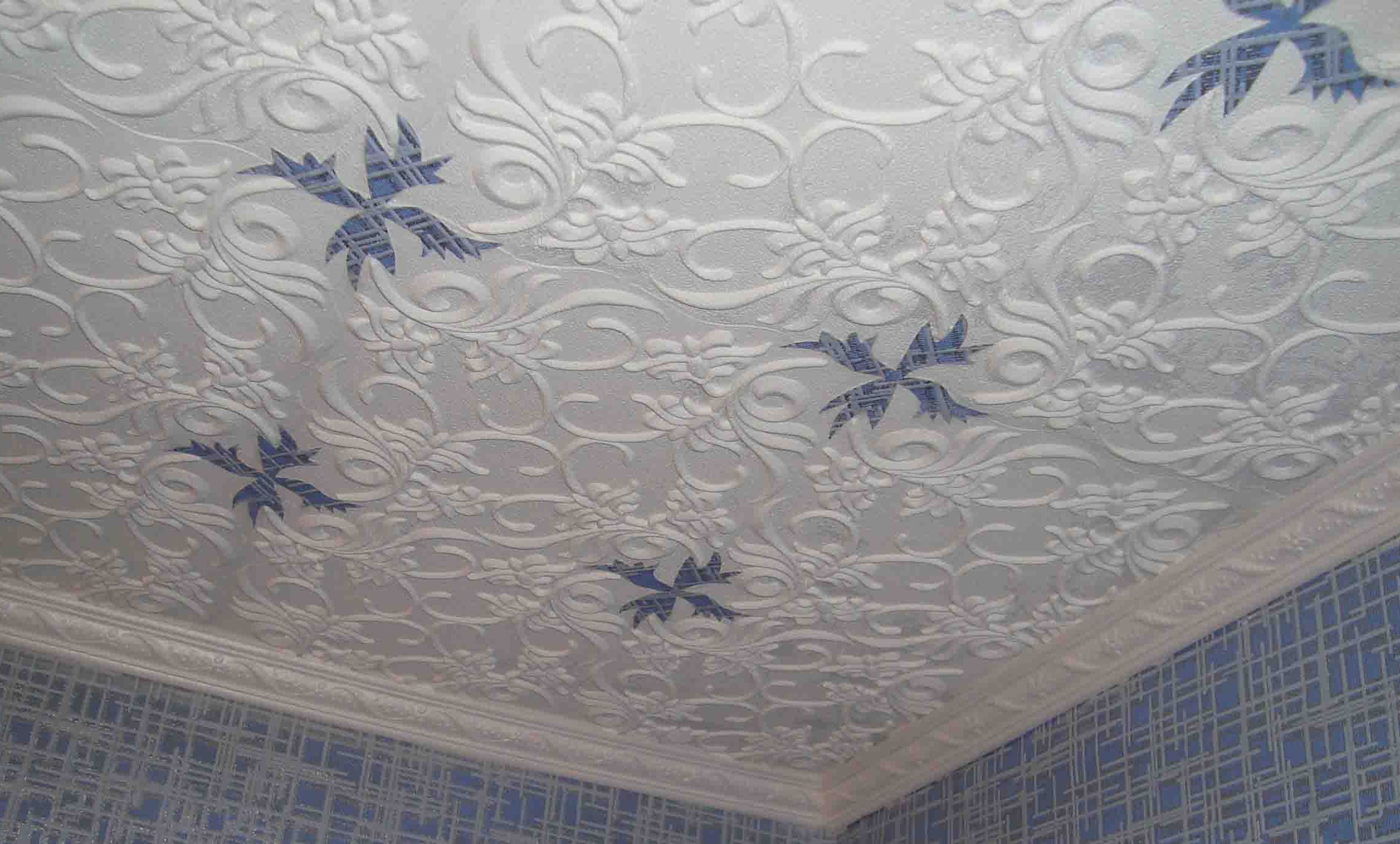 Choosing polystyrene tiles
It is necessary to approach the selection of the material responsibly in order to achieve nice and aesthetic ceiling design. First of all, you need to pay attention to the shape of the tiles: they must not be distorted, bumped, have depressions and other irregularities (even if they are very small). How to test the material? To do this, take two samples, attach to each other and visually inspect all the gaps. If the material will be of different sizes, you can never get the right proportions at the joints. Always buy the material of one consignment, but even so verify individual exemplars selectively. If you find small flaws or defects, there is a strong possibility that the whole lot is defective.