Let's make it clear right away. You are parents of a little boy and you want to find some effective ideas of turning the kids' room into a functional and cozy place. Not just a nursery with a small crib and a minimum of decoration. But the full-fledged playground for developing your child. This means not only the finishing and decoration of the toddler bedroom for boy itself. First of all, it should be comfortable to stay in and growing for many years to come. This is an important factor to develop the persistence of the mind of the boy. As the often renovations are confusing for a little human. He needs some constants to bind his conscious with. It may be his parents, his favorite toys, some wall or interior decoration, maybe some intricate objects. Nevertheless, we would not dive too deep into psychology, we will just try to present some fresh, effective and original decorating ideas for toddler boys bedrooms that can be regarded as universal to use in any house or apartment.
Color Scheme
The right colors to decorate the toddler bedroom are crucial for a comfortable stay. But while your boy is an infant and can't help you with the color decisions, you can resort to the most widespread ideas. Many professionals recommend mixing colors. However, that doesn't mean you should make the interior garish and motley. The main color diluted with one-two complementary tints and maybe some bright individual components are the ideal solutions. We will review the color combinations and color therapy in the children's room in a separate article.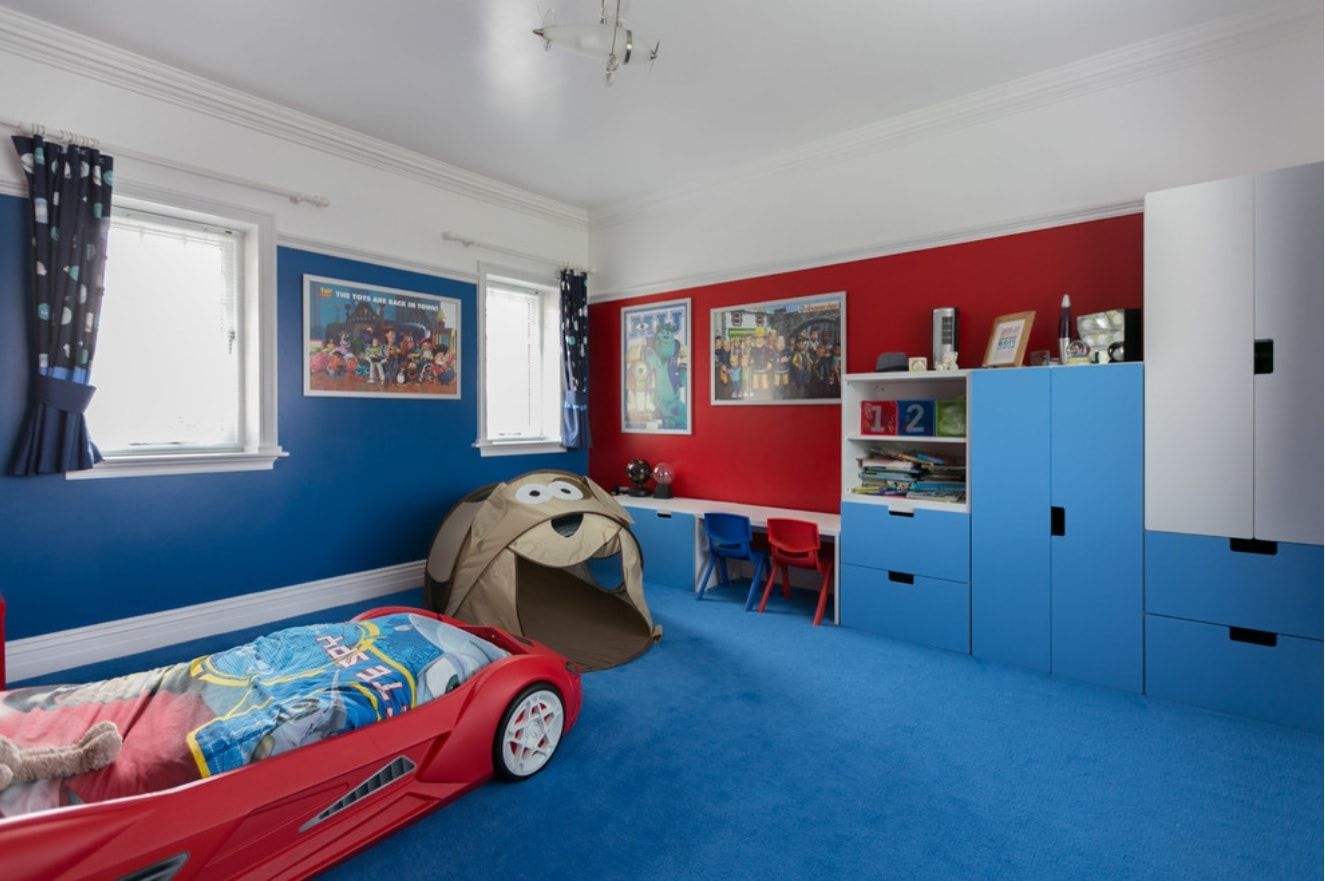 To make the interior more adaptive to possible changes, finish the wall in neutral colors (white, gray, beige, pale blue). This will open the natural demand for choosing colorful furniture and decorative elements to dilute the monochrome atmosphere. And this is also an interesting approach.
Creative Interior Elements
You need to inspire the imagination of your little boy with some unusual attractive items. And better they are interactive objects that can be touched and transformed, than some patterns on the wall or design style mixing. Such things as a colorful pattern of the wallpaper will gradually become habitual and probably even annoying. We want to create a playful interior that disposes to creativity. And that's why we need something special like transforming bed, the small ladder or gymnastic wall for the future development of all muscle groups of the kid.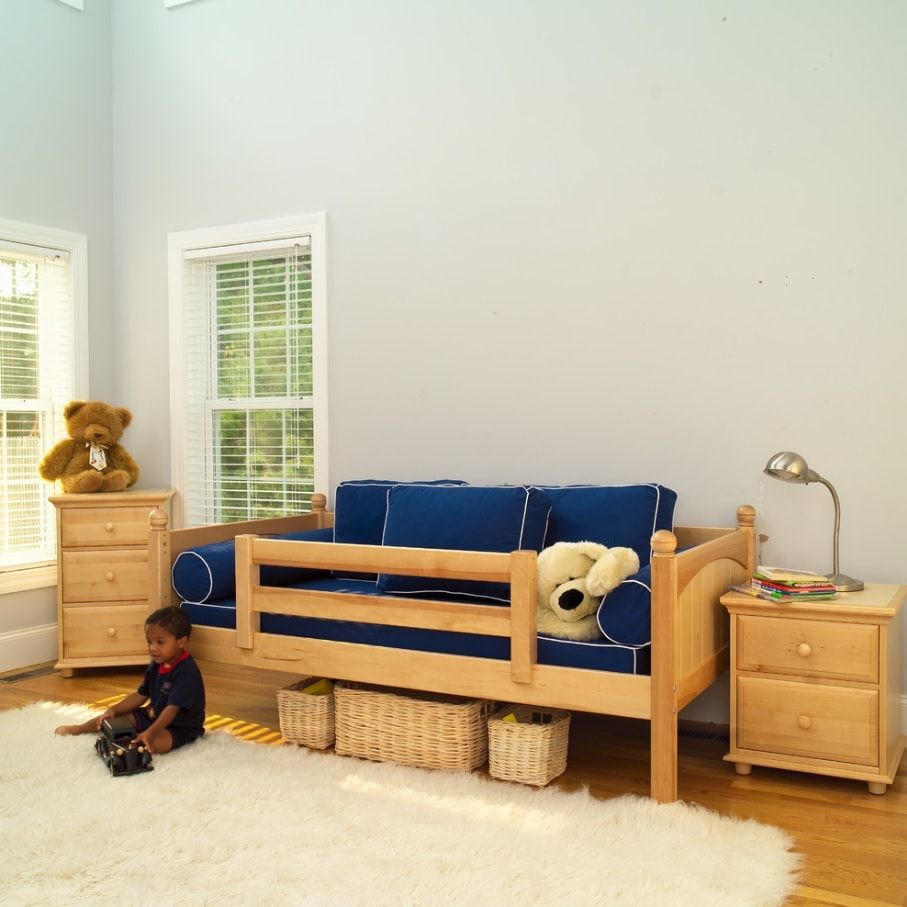 But safety first: we recommend using only fluffy soft carpeting in the toddler's bedroom.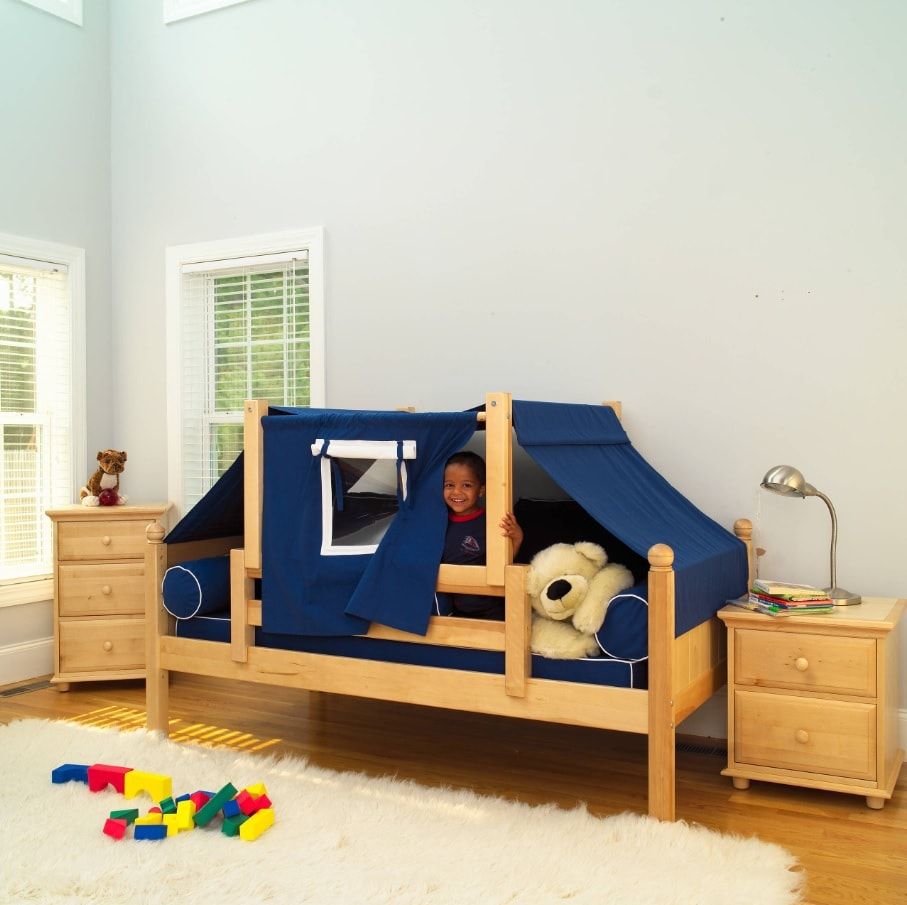 Parents are not only willing to teach their small kid walk, but also to early develop many of his abilities. It can be drawing, physical activity, spatial coordination, thinking, fantasy. So, it is a great idea to arrange a "creativity wall" for a toddler where he can see his works, add or remove them at will.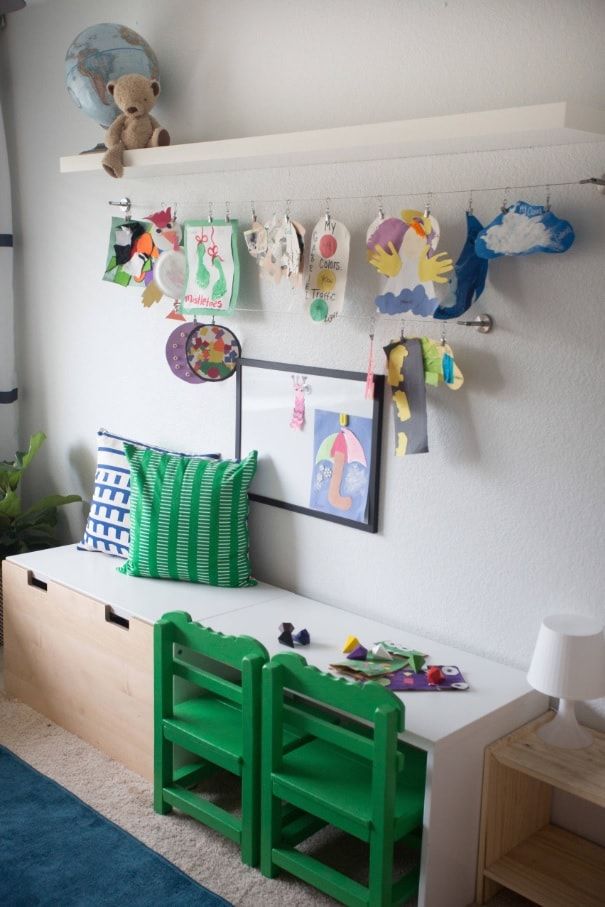 Developing and teaching elements, games are also a great contribution to the growth of your child. The world map on the wall will never go out of fashion. And this is the only decorative element that can be painted on the wall. As an addition, we recommend to add some games and developing elements at your discretion.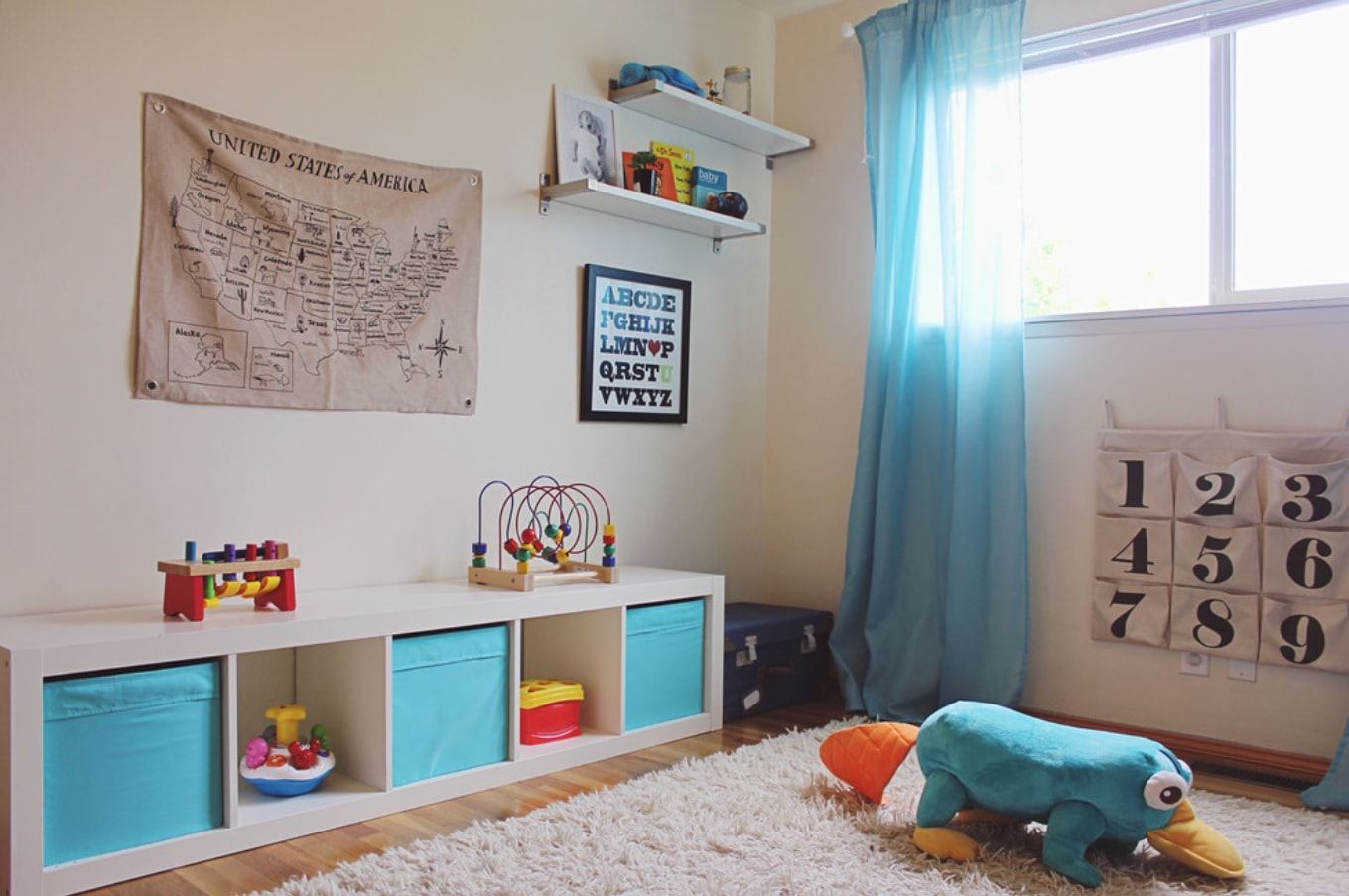 Toddler Bedroom for Two Boys
If you have twin boys, that's just great! Two brothers can motivate each other and grow even faster than singles. However, such a room will probably need a bunk bed. We recommend opting for it only if the older boy is 5 years old or more. Otherwise, the bunk bed turns out to be a very dangerous construction. It is better to choose a double bed or two small beds side by side.