Any handmade and DIY-things are at the peak of popularity now. Creating original decorative elements for the house with your own hands is not only profitable, but also stylish and modern. It is in the spirit of the latest trends. You do not need to necessary have special skills, rare materials or special tools – most ideas for decor are simple to execute and do not require large expenses. By the implementation of some ideas, you can get rid of unnecessary things or dispose household items that are nothing but occupants of a place on the shelves. One of the simplest, fastest, yet effective ways to decorate a home is to make DIY interior decorating garlands. Original and budget saving, they are able to revive the atmosphere of almsot any place and come in handy in virtually any design style. Here are 100 photo ideas for creating a variety of garlands for different occasions. Be inspired!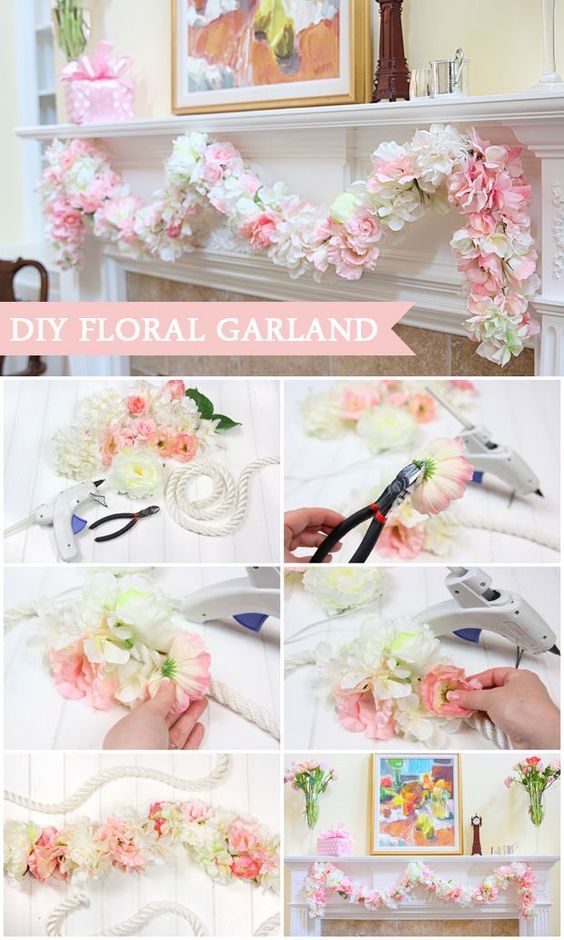 Paper garlands
Paper garlands are the easiest to perform, a cheap and fast way to transform space. A garland made from paper can act as an accentual element of the interior, zoning the room into functional segments or highlighting a particular place, pointing to a certain theme or style of execution of the room design, and also simply serve as a decorative element.


The simplest way to create a garland of paper is flat method. Billets from paper (the shape you need) are simply stitched on the sewing machine or glued to a string, tight thread or tape. If you carefully handle such a garland, then it can be used more than once.
Paper fringe is easy to manufacture, but it looks very elegant, festive. Simply use a double-sided fringe for greater pomp.
Thin paper is perfect for simple and easy decor options. Such garlands are literally weightless. They sway from any air blow, creating an atmosphere of spaciousness, airiness, lightness in the room. Thick paper is suitable for more complex products with a strong base.
Volumetric garlands with paper elements always have a very festive and even solemn appearance. To give the paper volume, we'll have to work hard, of course. But the result will be worth the effort. You can use both ordinary colored paper (most often double-sided), as well as corrugated paper, crepe paper, cardboard, foil. String volumetric elements can be on a thin tape, twine, any other twine. The thicker is the paper and larger the decorative elements, – the stronger the base for the stringing.
Garland becomes voluminous if the usual flat paper blanks are folded or bent.
You can also use family photos for a paper garland. Such a decorative element is able to become an exclusive gift and a beautiful decoration of the room (not only for the holiday).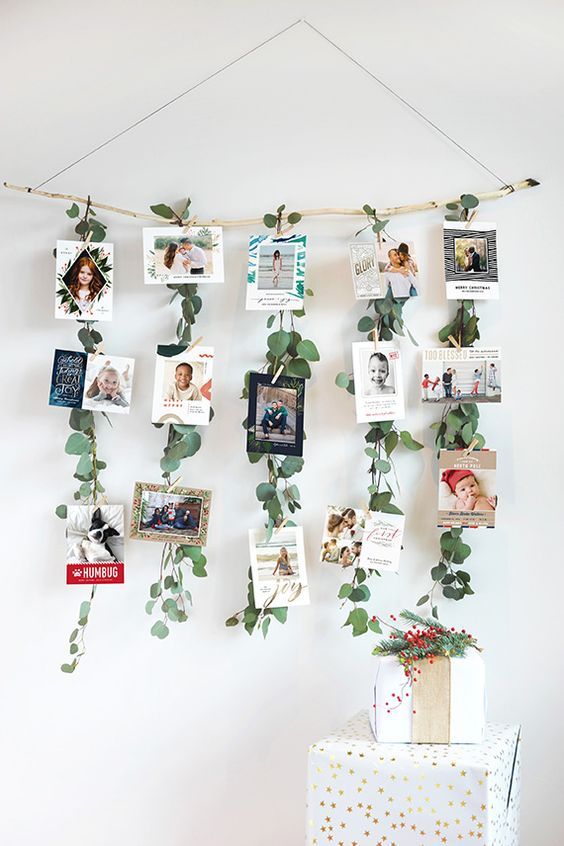 Garland of fabric and thread
Garlands of various types of textiles are certainly more durable than paper products. If you have fragments of unnecessary cloth of different colors left at home, then if you have some skills, patience and free time, you can create real masterpieces of decorative handmade.
For example, it is very popular to make any decorative elements from color felt these days. The advantage of this material is that it does not require any processing. It is dense and keeps the shape well. It also sold in all shops by needlework and even in the departments of office supplies.
No less popular is tulip. It perfectly holds the shape and is ideal for manufacturing volumetric decorative elements. Garlands are large and even "fluffy".
Ribbons are separate kind of material, which is very often used to make a variety of garlands. The easiest way is to tie small pieces of ribbons of different colors on a rope or any other basis.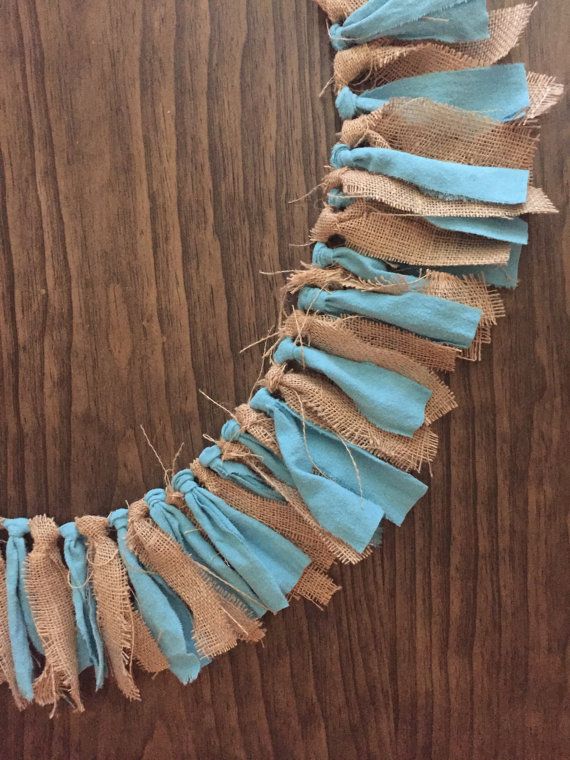 If you know how to knit and you have threads of different colors, the best way to recycle such remains is to make a durable garland. Not only the durability, but also the originality of the design, the variety of designs becomes an advantage of this handmade.
Multicolored pom-poms, which are easy to be made even by children, can be an excellent basis for creating a garland for those who have accumulated a lot of leftover of knitting thread.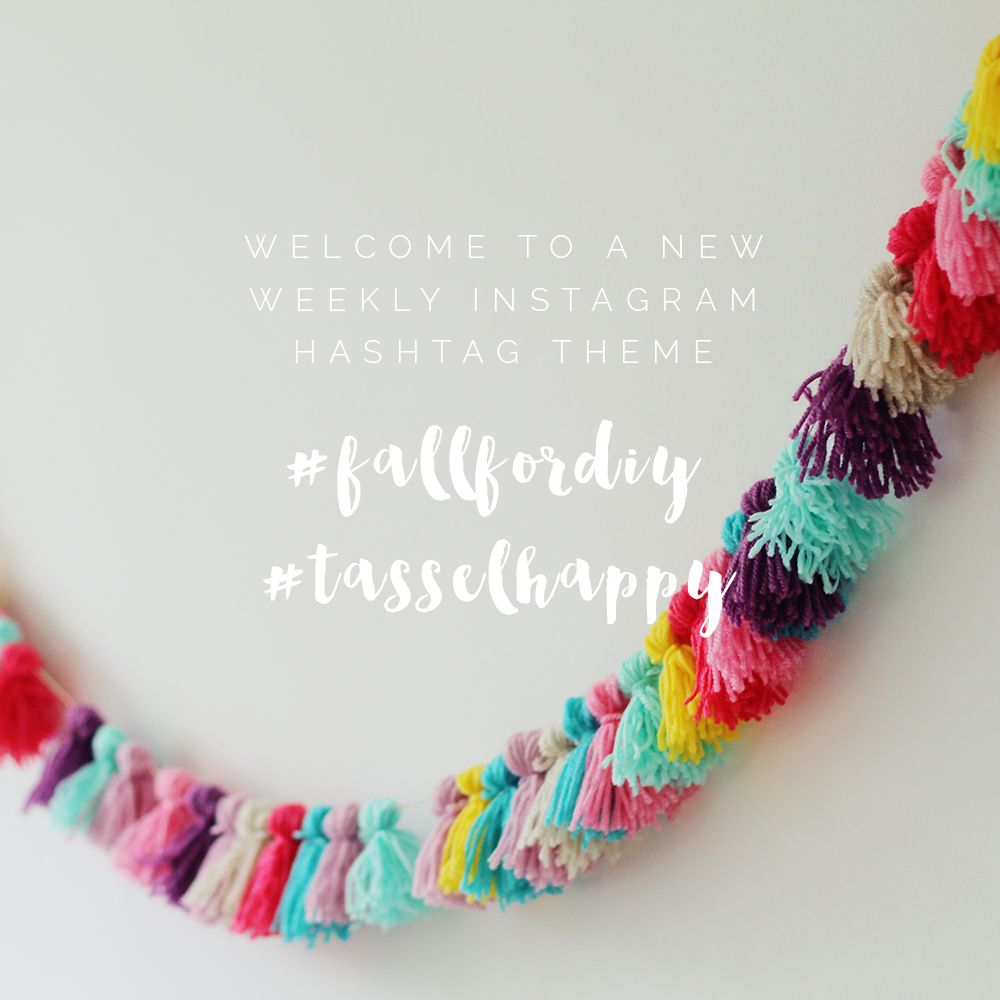 Creating with the help of improvised means
Who said that you need a lot of money for crafting handmade? You can create beautiful decorative elements for your home of improvised means. Some costs will still present. You'll spend some pocket money for the accompanying materials. It also requires your time. But the minutes and hours spent on the occupation which brings pleasure can not be attributed to the articles of expenditure. So, with what material you can make original paper garlands:
Old newspapers;
Magazines;
Advertising posters;
Booklets;
Unnecessary maps and atlases;
Playing cards that have exhausted their service life;
Books that are suitable only for depositing on waste paper;
Buttons, beads, beads.
It is not difficult to turn plastic eggs from kindergartens into birds or small animals. You will only need colored paper and twine to make the original garland. It is easy to make garlands of paper stands for cupcakes. They are sold in sets of large quantities, are inexpensive, but can be bright, have an original design.
Thematic decorations
Garlands are the easiest way with the help setting mood for any holiday and decorating any room for it. They can be produced quite quickly, used more than once, and the location can be changed depending on the desired effect. Garland takes up a lot of space, so any space is instantly transformed, if you decorate it in such a simple way. Festive mood, a hint of a certain theme of celebration or the peculiarities of holding an event is easiest to organize with the help of garlands. Well, why buy something that you can do with your own hands, and even from household trifles.
New Year's and Christmas
New Year garlands are familiar adornment from childhood, which many people did as soon as they learned to use scissors. Paper and fabric flags, chains of cardboard or shiny foil, carved snowflakes and Christmas trees – any attribute of the winter holidays will go in the course.
Cones, collected in the summer, can be uses in the winter to make garlands. It is enough to clean your billets (cones) or paint the tips of the "twigs" of future fir-trees with white or silver paint (you can use gouache, acrylic paints and even white glue).
For a children's holiday
Perhaps the most common case of using garlands for decorating a room is a children's party. Not necessarily a birthday. Any celebration, which is attended by children, parents want to decorate especially elegantly, festively, variously. With garlands, you can decorate a zone of the so-called candy bar (a table with refreshments and drinks), space above the table where children will sit or a place where gifts will be gathered. And simple garlands or decorative wall elements made by own hands and stretched through the room will be an excellent occasion for a festive mood.
You can make dynamite (a hint of an explosive nature of a party) or candles from small colored cylinders (dense colored paper or colored cardboard). It's also an association with candles for a cake.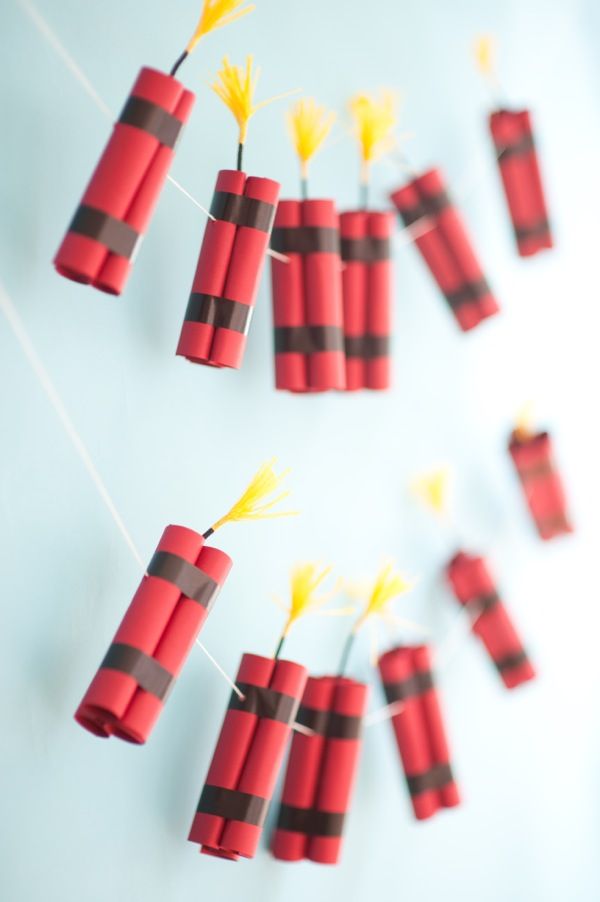 Combining paper with a cloth or thread products, you can create original designs. For example, paper rabbits with tails in the form of pompoms. Tails can be made from cotton wool by simply rolling it into lumps.
For Valentine's Day
In the day of all lovers it is customary to give valentines made by yourself. But you can go further and decorate the whole area for the celebration. Decorate the place near the table where romantic dinner will take place, decorate the head of the bed or any other place in the house that is convenient for decoration. Of course, the main motive of the garlands for the holiday of lovers will be the use of hearts and all shades of red. By the way, the use of love topics in the decoration of the room does not necessarily related to any holiday. The interior of the girl's room in a romantic style, such decor elements can adorn the whole year round.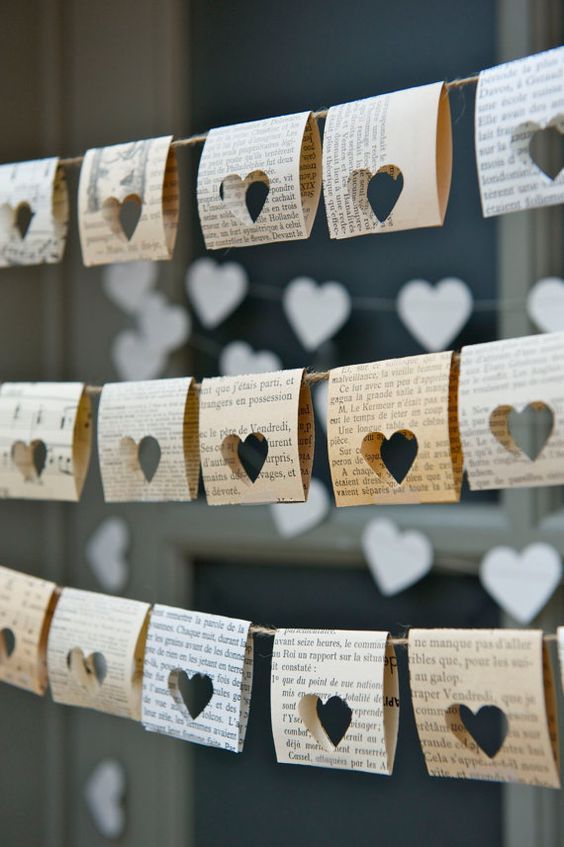 From paper…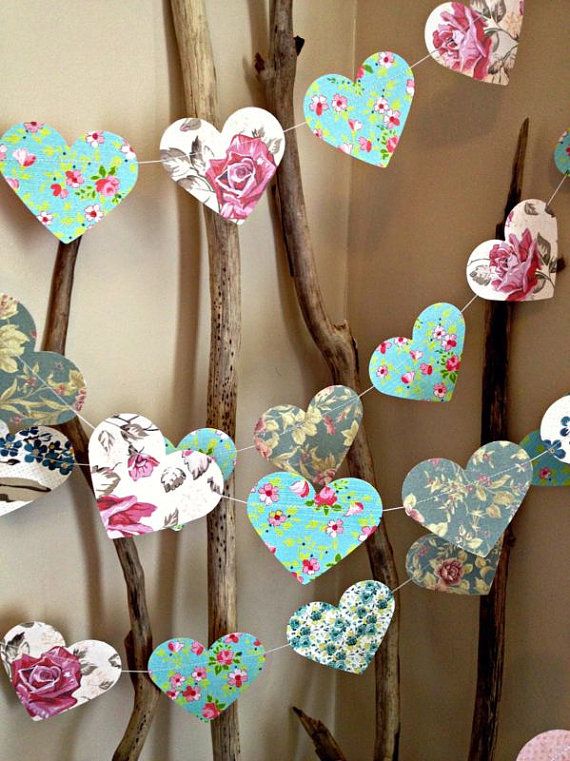 Of felt …
Universal option
Regardless of which holiday you are going to celebrate – the birthday of a family member or pet, an anniversary or a national holiday; or maybe one of the relatives returned after a long absence and a party is being prepared in his honor – there are many universal garland options for any life situation. These can be medium-sized balls, strung on a string or tight thread…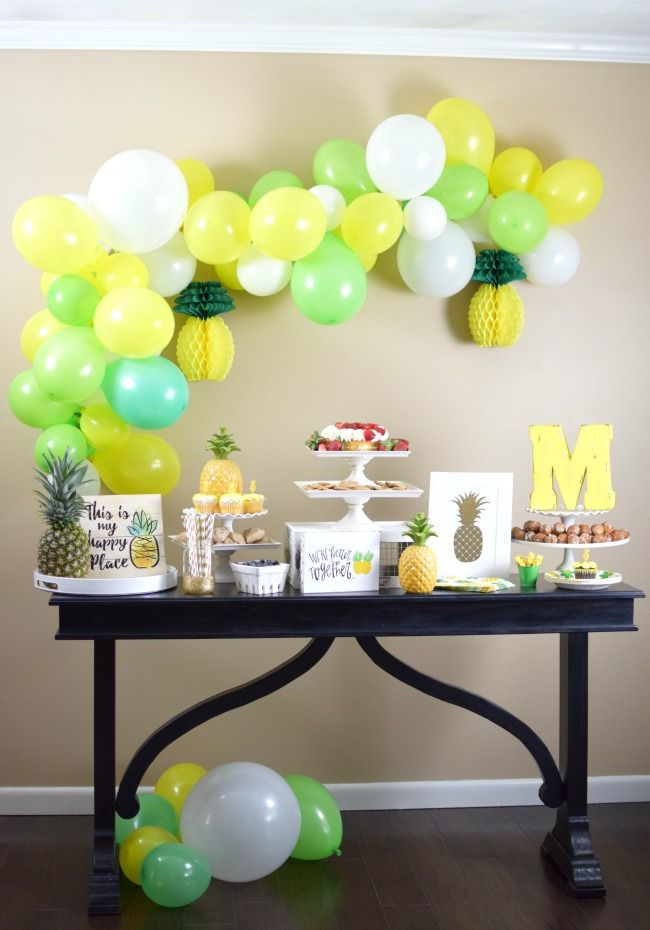 Or a flower arrangement that is relevant at any time of the year and on any holiday. Moreover, flowers can be made from various materials. Use twigs for a stem and your composition will be closer to nature.