There is no doubt that renovating a bathroom can be expensive. However, we firmly think that beautiful style should not come at a high price tag. Therefore we have created a new collection of inexpensive bathroom decorating ideas that genuinely work. You can buy bathroom accessories with a credit card as you buy Bitcoin because it is safe and easy.
Bathrooms are more than just a place to get tidy and clean in any home, so they should be cozy and appealing enough to make you feel like you have washed out your tensions.
If you are looking for budget-friendly bathroom decor ideas to make your bathroom a restful nook, here are some ideas that can help get you started.
Hang up a Vintage-style Mirror:
You can give your bathroom a vintage look by hanging a beautiful frameless mirror above the wash basin. Try putting together a pair of three or four little designs for a quirkier appearance, or pick two similar-sized designs and hang one over the other.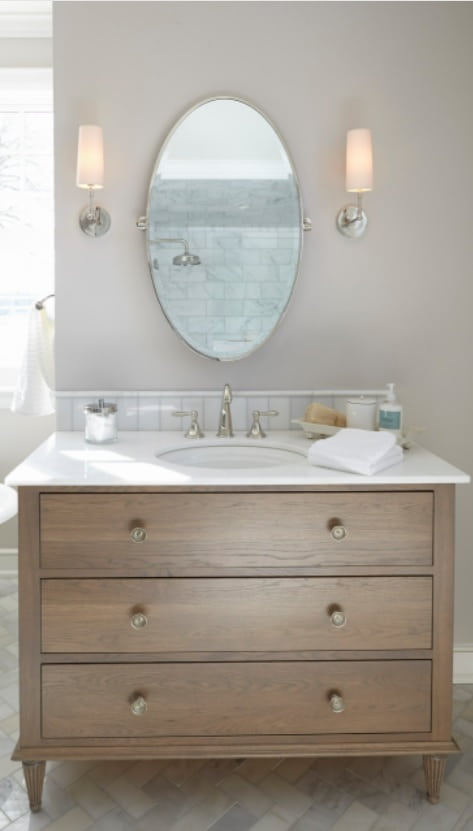 Introducing a little nature gives your bathroom a more stylish look, and it is one of the simple and easiest ways to make bathrooms much cozier and relaxing. In the shower, this could refer to a rainfall showerhead. Showering is relaxing because the overhanging design causes the water to flow straight down, exactly like rain.
Create a Display of Artwork:
Do not limit fascinating artwork to the living room and hallway; a collection of framed paintings can help convert your bathroom from a simple, practical area into a warm, inviting retreat. Find inexpensive photos and frames at garage sales and charity events, and place them over a standalone bathtub.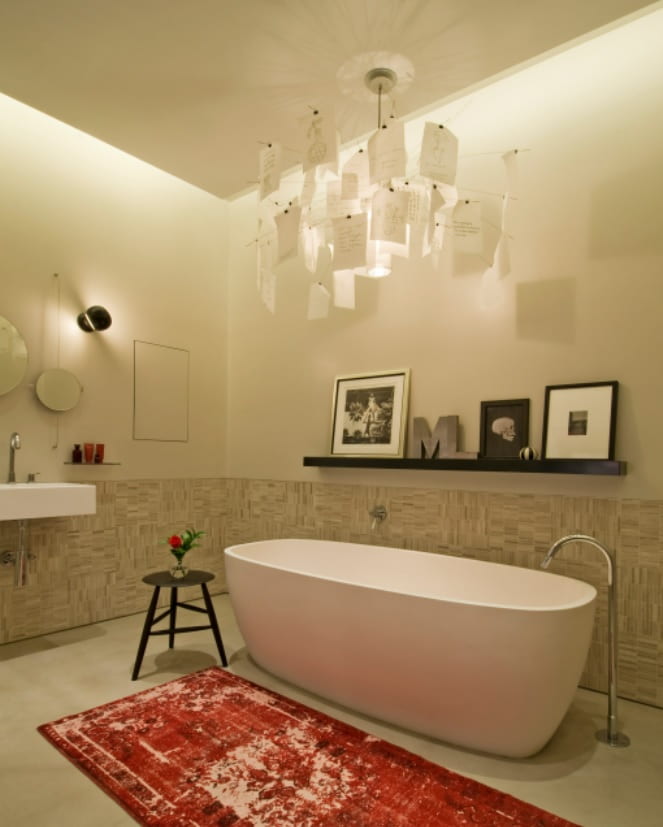 You have the opportunity to show your own creativity here and enhance the warm atmosphere of the bathroom. Add some furniture to the bathroom. After taking a bath, think about using a low stool, a bench, or an ottoman for sitting. Small end tables are also useful in bathrooms, especially close to the tub, where they may be used to store candles, bathroom essentials, and a towel. They can be quite helpful for bathroom accessories.
Install a Heated Towel Rack:
In warm, inviting restrooms, a heated towel rack is a necessity. This improvement is affordable, simple, and offers a few advantages. It first helps in drying wet towels. Second, by keeping your towels warm, these racks help you replicate a spa experience.
Get rid of the old towels because a fresh set of towels has the incredible power to begin any bathroom renovation. Choose a lovely spring hue, or stay with neutrals and some pure whites. Choose a new pair of hand towels that match your current linens if you want to stay inside your budget.
Display Beautiful Fresh Flowers:
This little technique can instantly transform an unwanted area into a classy, welcoming one, despite how easy it may seem. Displaying roses, peonies, sweet peas, or freesias with a pleasant perfume will also provide fragrance.
Update Your Bath Mats/Rugs:
Old bath mats are just plain nasty. Replace it with something attractive, appealing, and eye-catching after washing and donating the old one. These days, there are so many amusing bath mats available.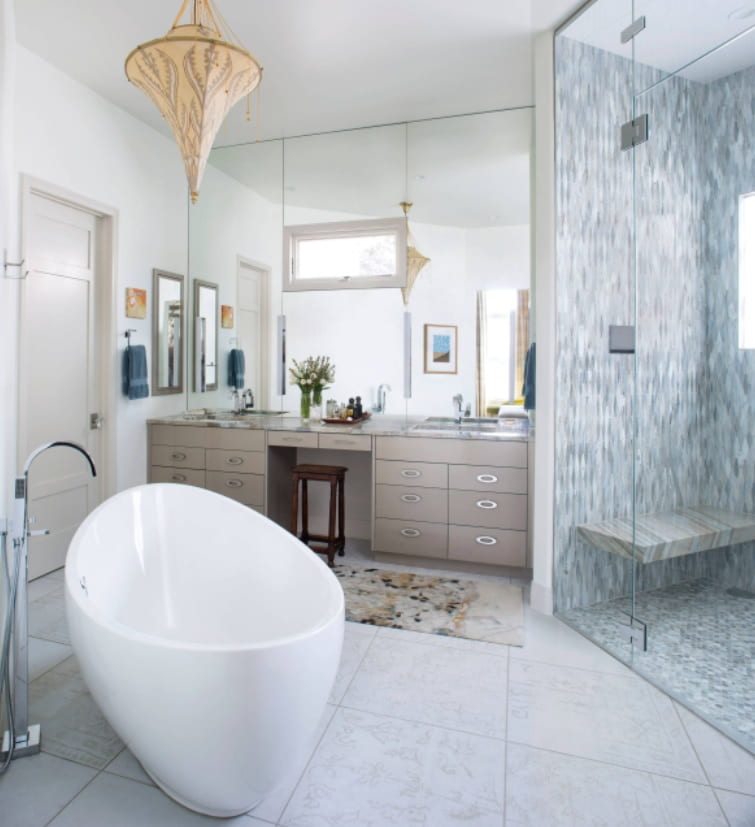 A bath tray is a necessary item to carry your soaps, bubble bath, and if you'd like, a glass of wine. Some trays even include places to hold books if you enjoy reading in the tub.
Even while installing wallpaper might be expensive and time-consuming, the results are worth it. Although it's not as inexpensive as a new soap dish, it's still a great deal when compared to hiring a contractor to build a new shower and tiles. Spending a couple of hundred dollars on a roll or two may make a huge difference whether your area simply needs some flair or it will be some time before you can take on a full renovation. Bathroom wall decor will give your bathroom a fresh and new look.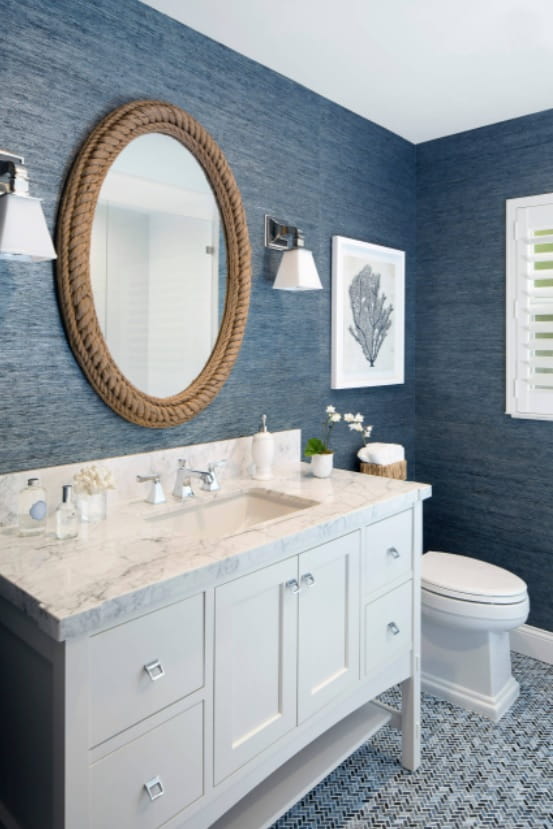 Creative Ways to Store Toilet Paper:
Toilet paper doesn't need to be confined to a shelf! The bathroom may appear elegant while maintaining convenience with baskets, fabric storage bins, or even specialty toilet paper holders.
We hope these easy and simple bathroom ideas will help you give your bathroom a more stylish and cozier look.