Decoration of the living room is very important for the overall interior as it is the central room of the house, where all members of the family are gathering together, entertain guests and hold family parties. To keep the interior of your lounge all-time modern, it`s not necessary to follow extra fashionable interior trends. Much more rational is to choose a certain style and only renew its with various relevant details. As Coco Chanel said, "Fashion fades, only style remains the same".  Therefore, designers are advising to pay more attention to the styling house first of all: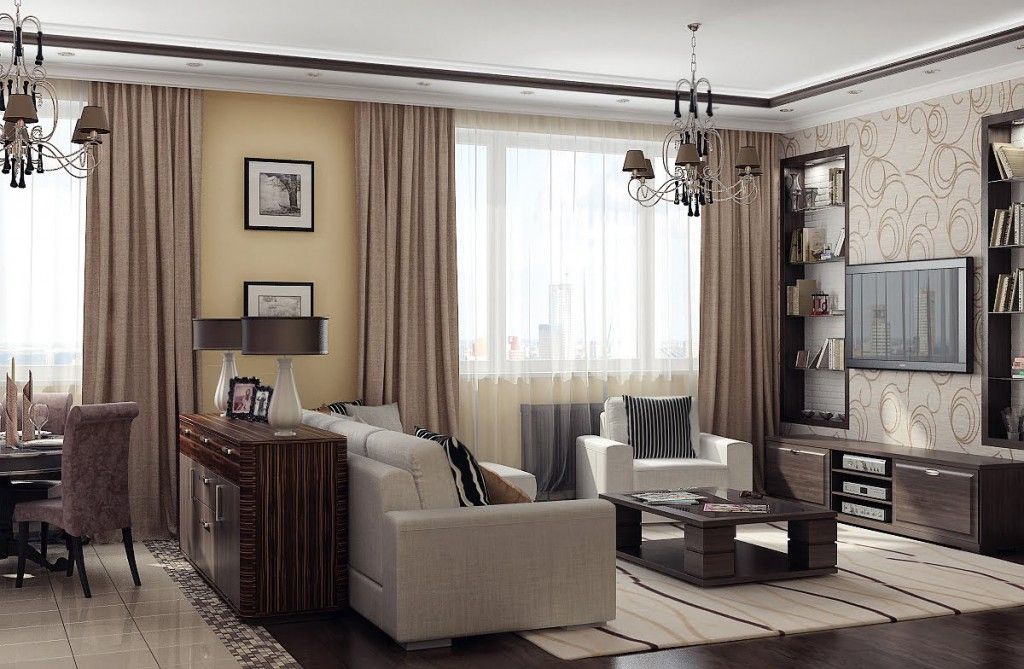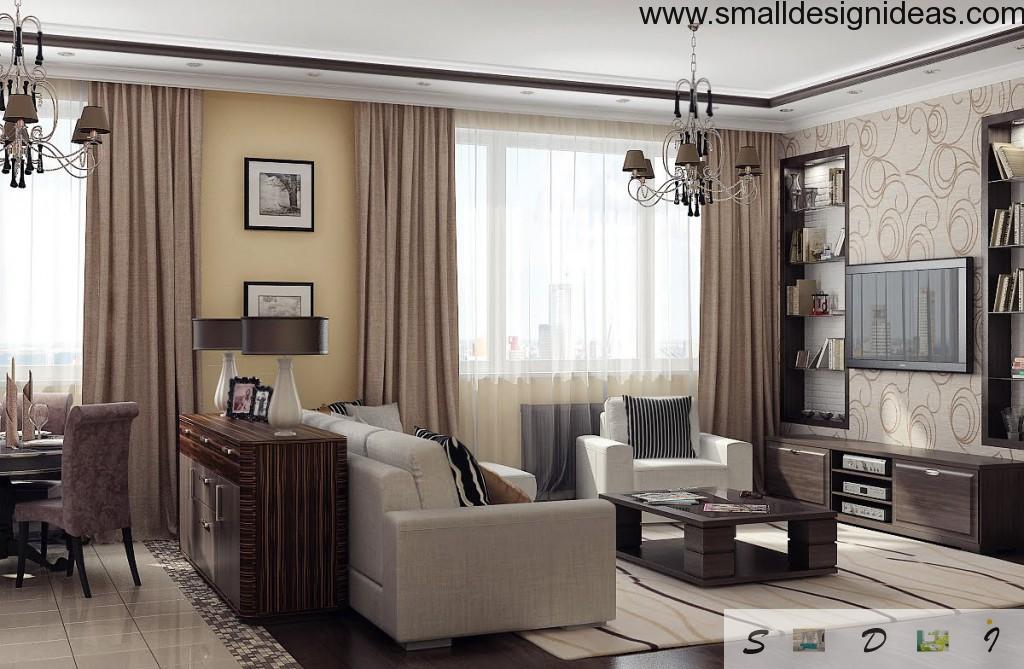 According to forecasts of the leading interior designers, environmental, ethnic and minimalist focused trends will be the most popular of 2015. The topicality of eclecticism will increase.
Eclecticism in the interior
Modern fashion is so democratic that allows you to combine the most daring and extravagant accessories, mix directions, thus creating a completely new styles and new forms. Eclecticism is freedom in conjunction of ethnic and classic, urbanism and rustic style, etc.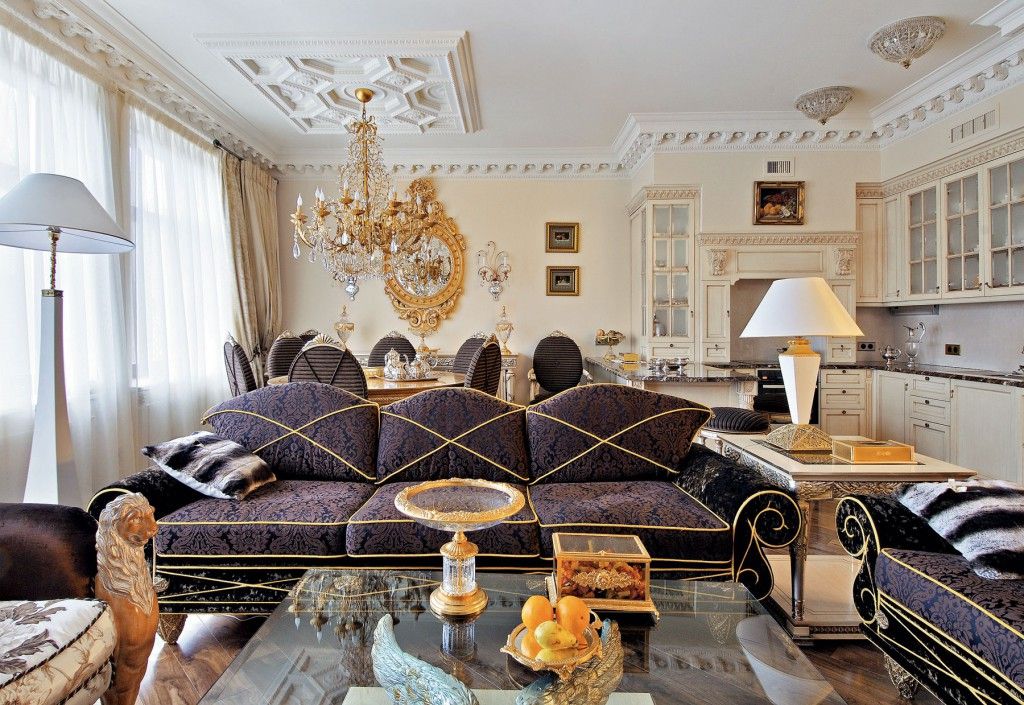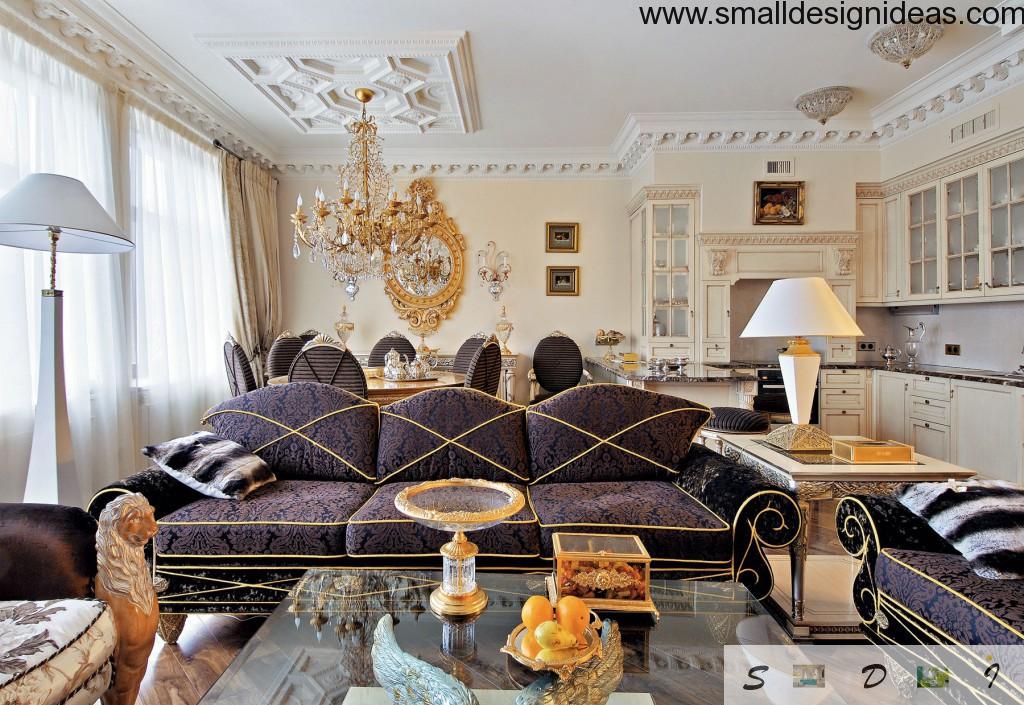 Hi-tech elements and ecostyle is very successfully combined in the same room. They complement each other and balance the interior of the living room: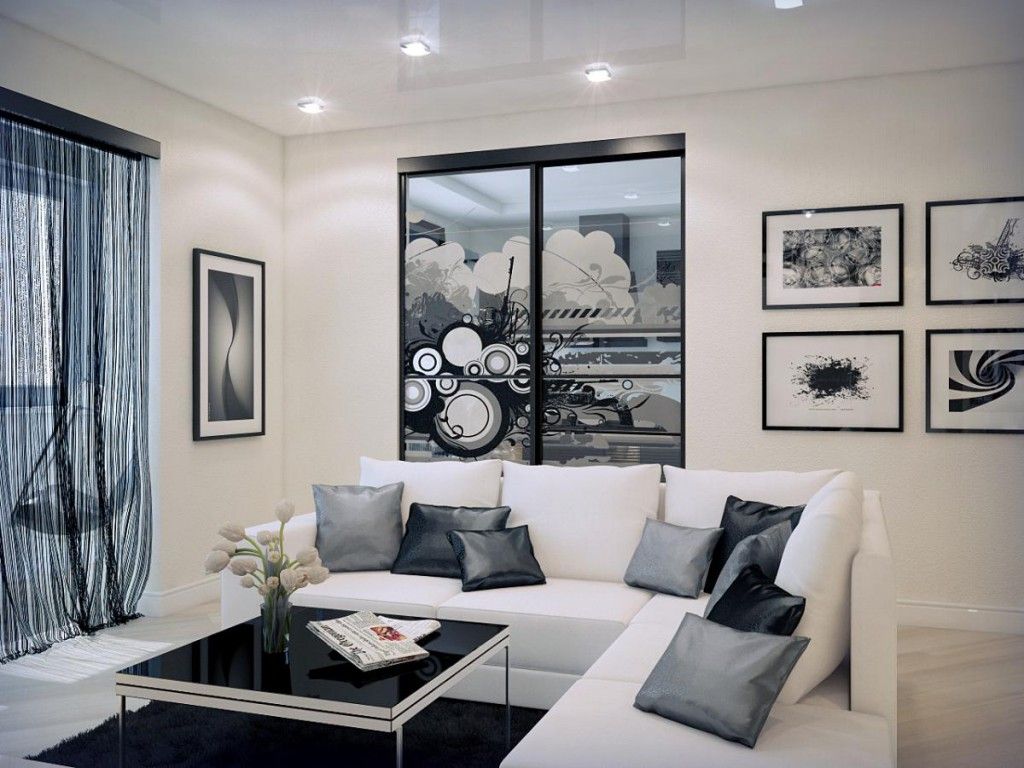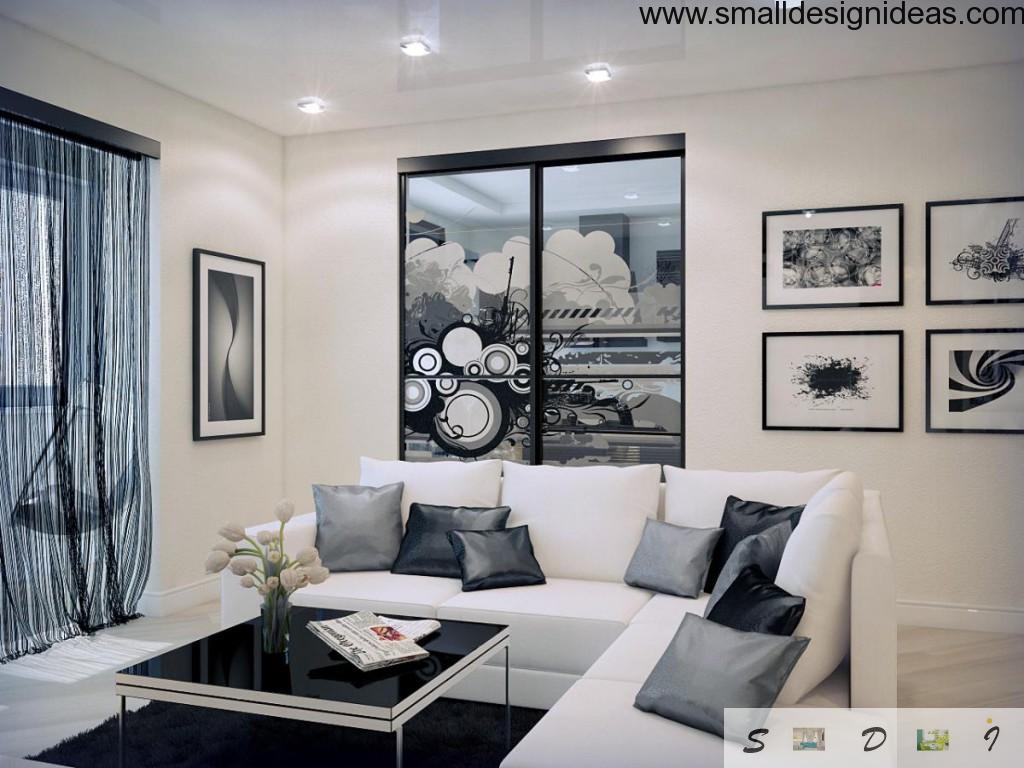 In the living room of natural style, some pop art details are fitting perfectly into the interior and diluting its monochromaticism: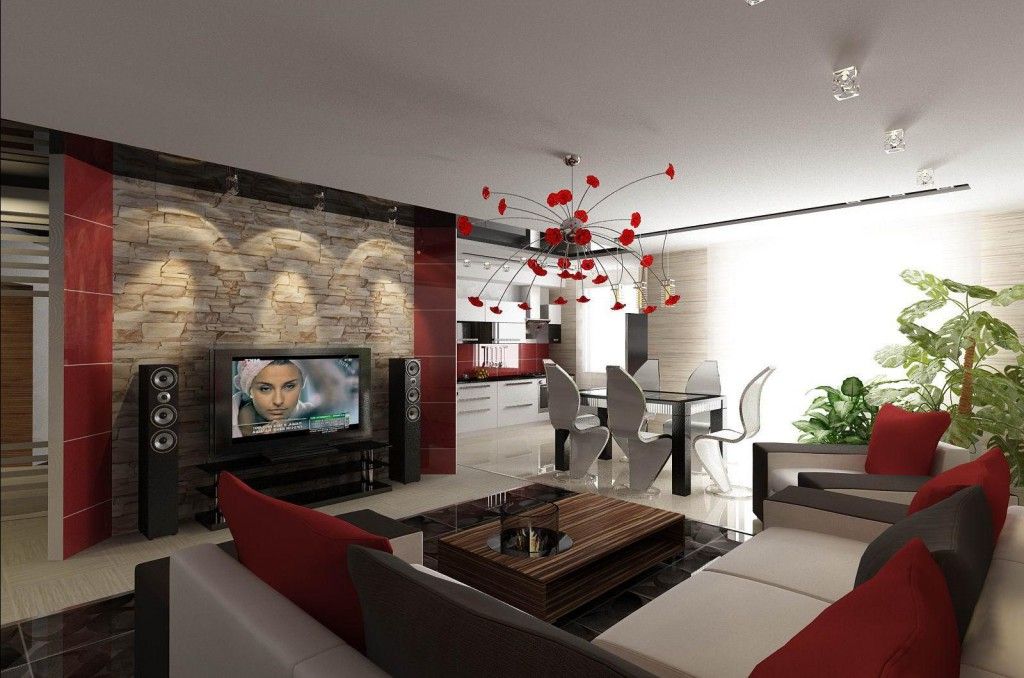 Minimalism as one of the interior trends of living room 2015
For a small-sized living room style Minimalism is a real find. Furniture with leather upholstery and shiny gloss furniture facades will create the illusion of space in a small room: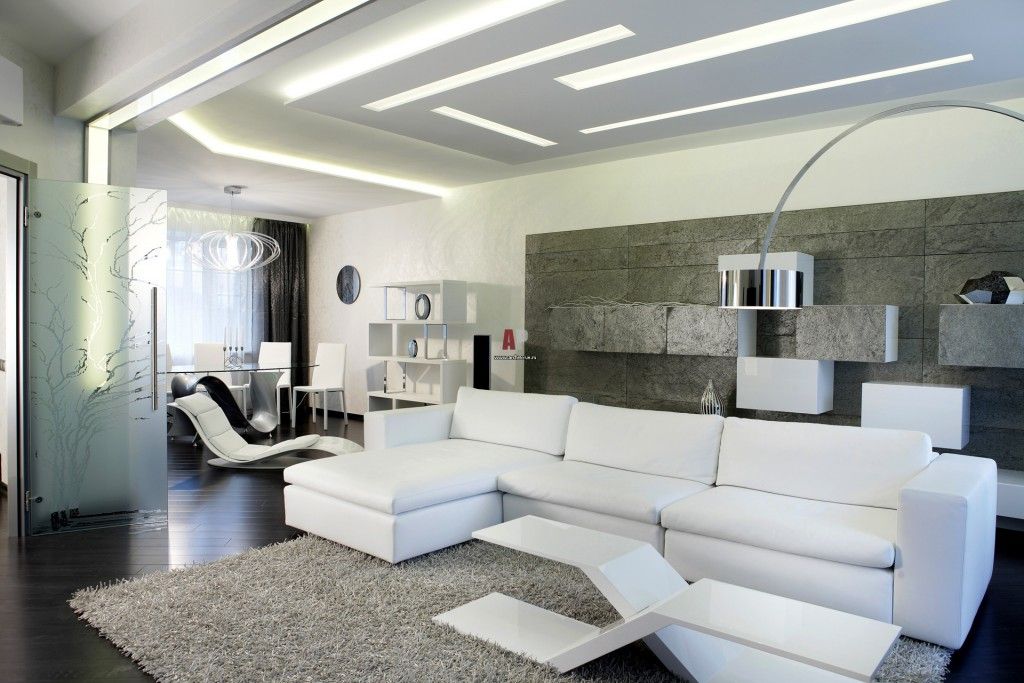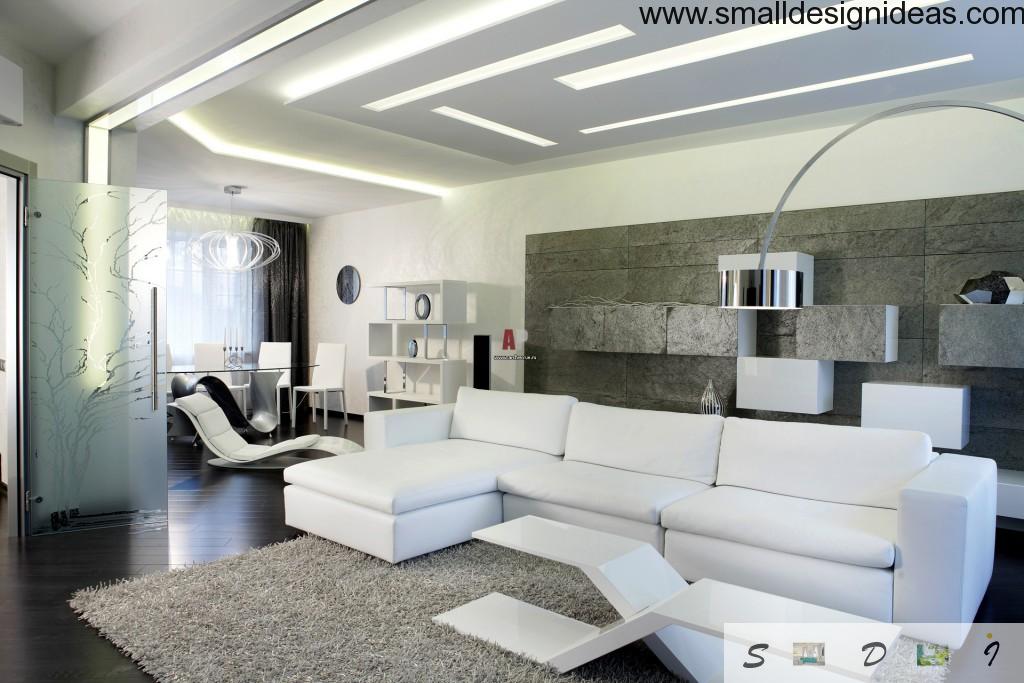 Retro-minimalism of 60s returns to our homes. Due to modest forms and bright colors, this style will be one of the most popular in the coming year: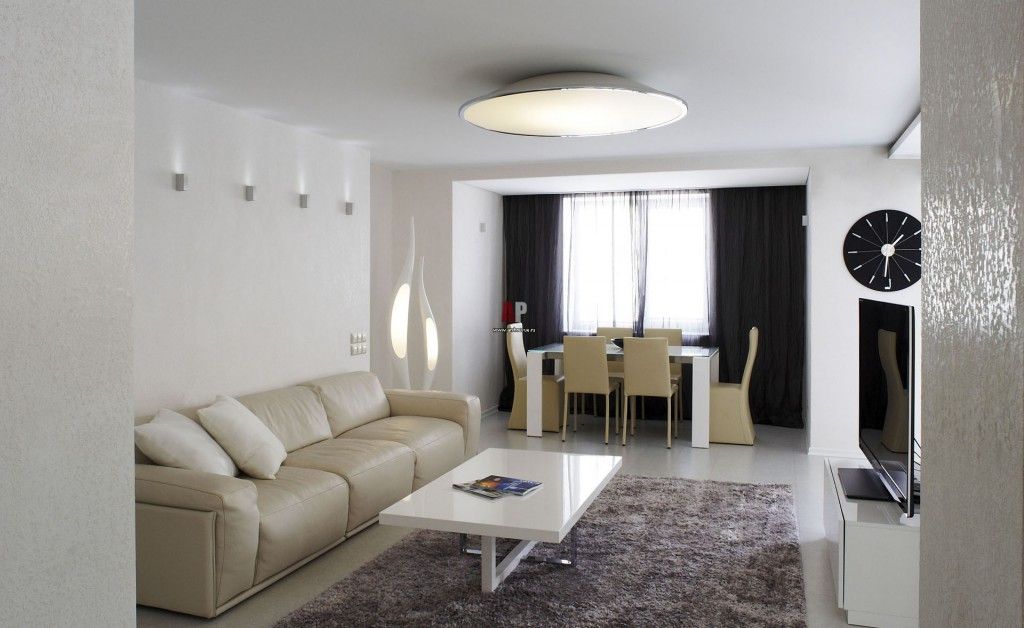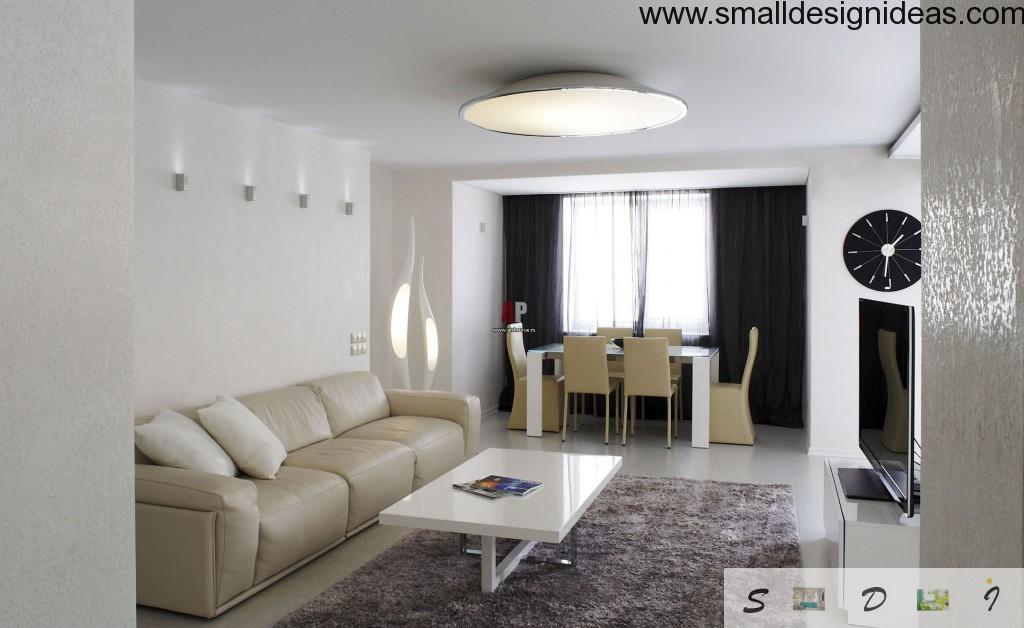 Lightweight furniture of simple design is indispensable in the interior of minimalism: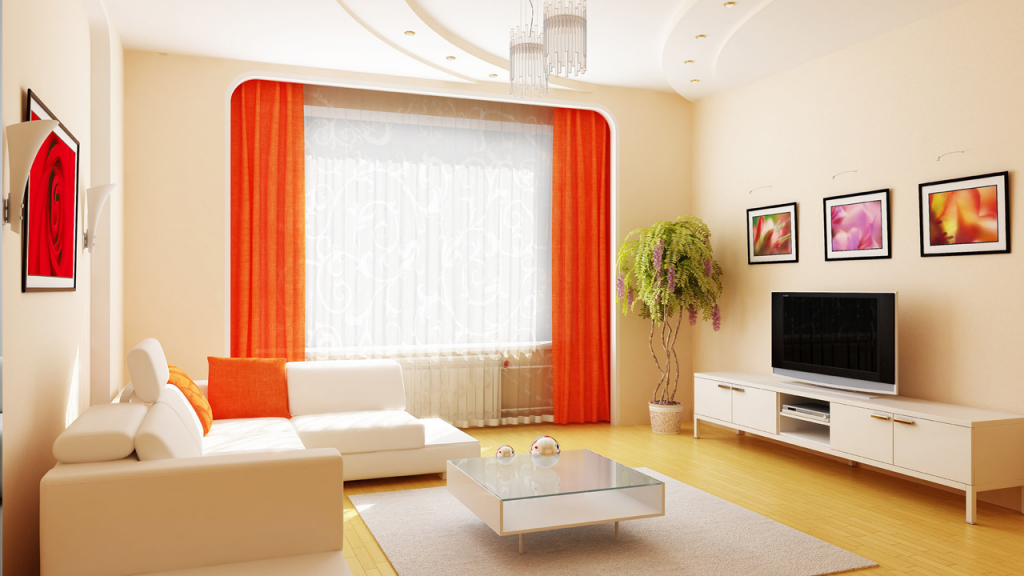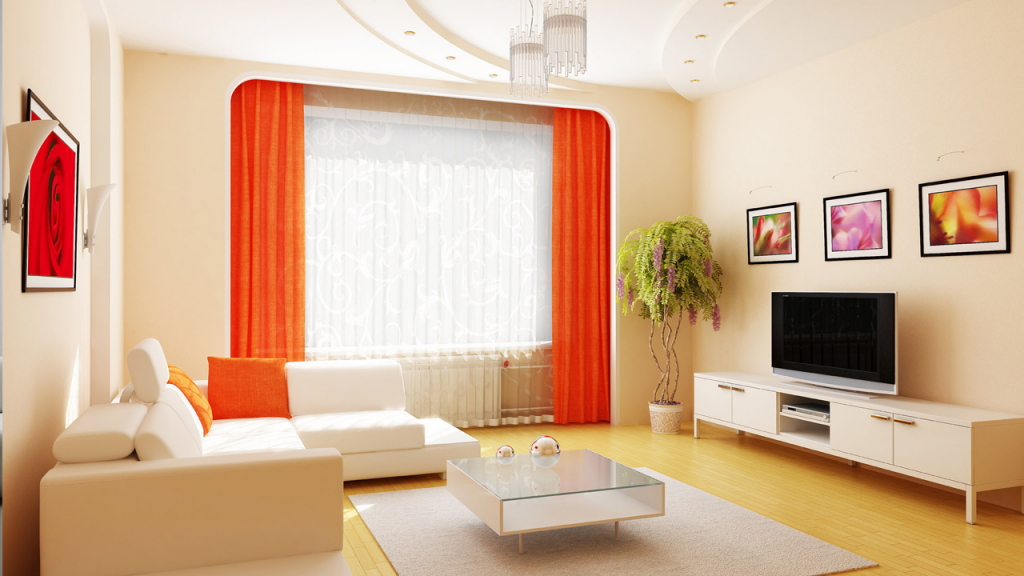 Ecostyle as one of the interior trends of living room 2015
The desire of mankind to environmental cleanliness and safety is expressed in the interior design. Therefore, ecological style does not lose its relevance. Make room in accordance with the natural course you can in a variety of ways. Sine qua non – natural eco-friendly materials.
You can decorate the original ceiling and walls with wooden beams: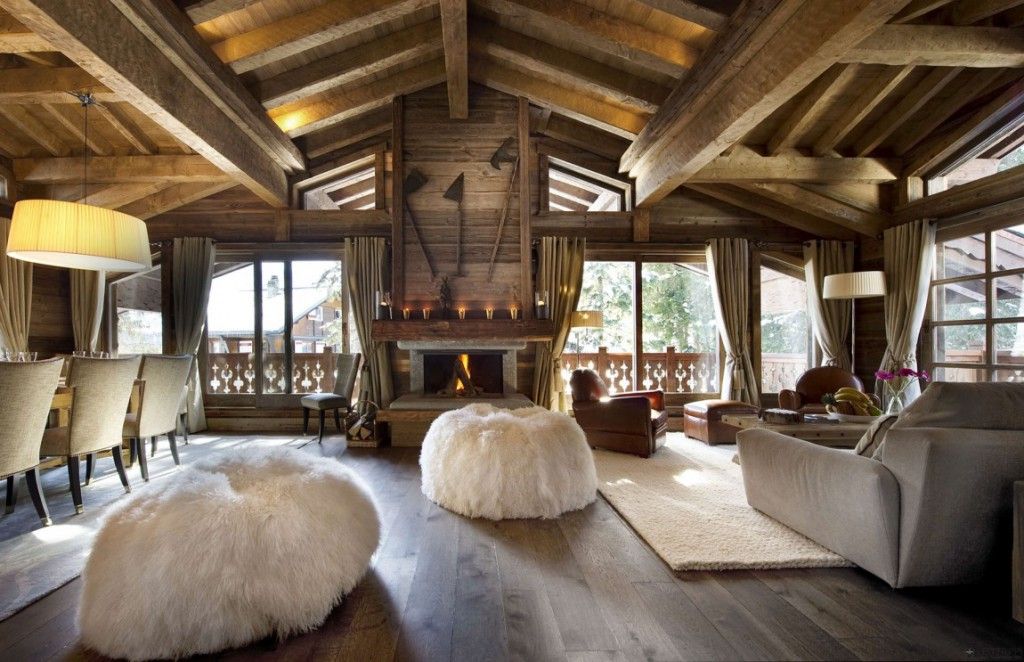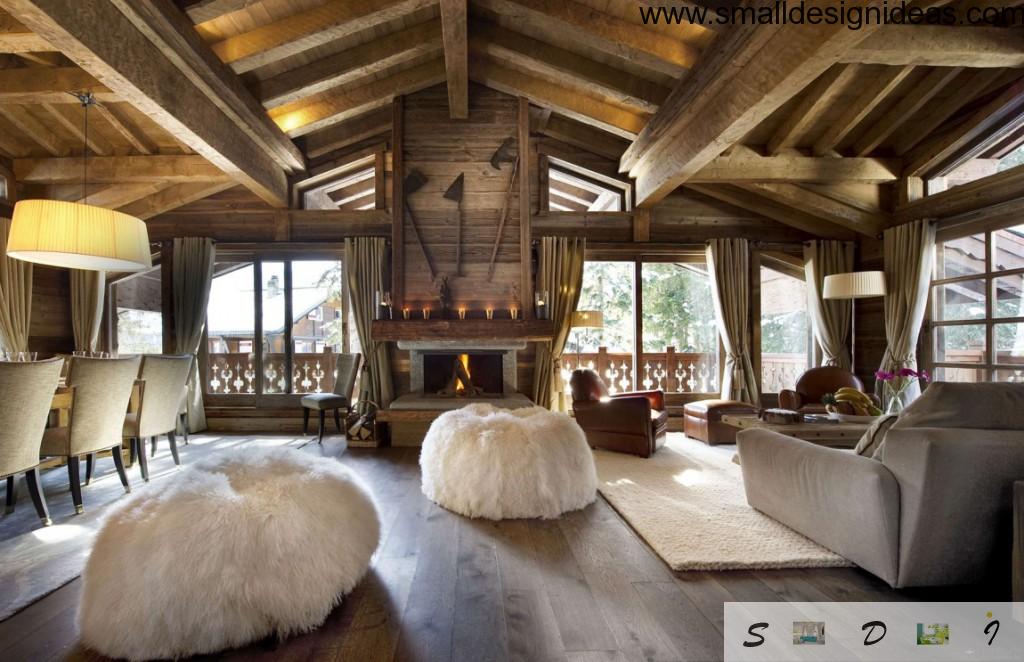 Environmental modernism lets you to create a natural heat atmosphere in a modern sound. Bright contemporary accessories will fit such an interior perfectly:
Ecological style is expressed not only with wood or stone finish. It may be neutral shades of colors and textile accessories made of natural fabrics: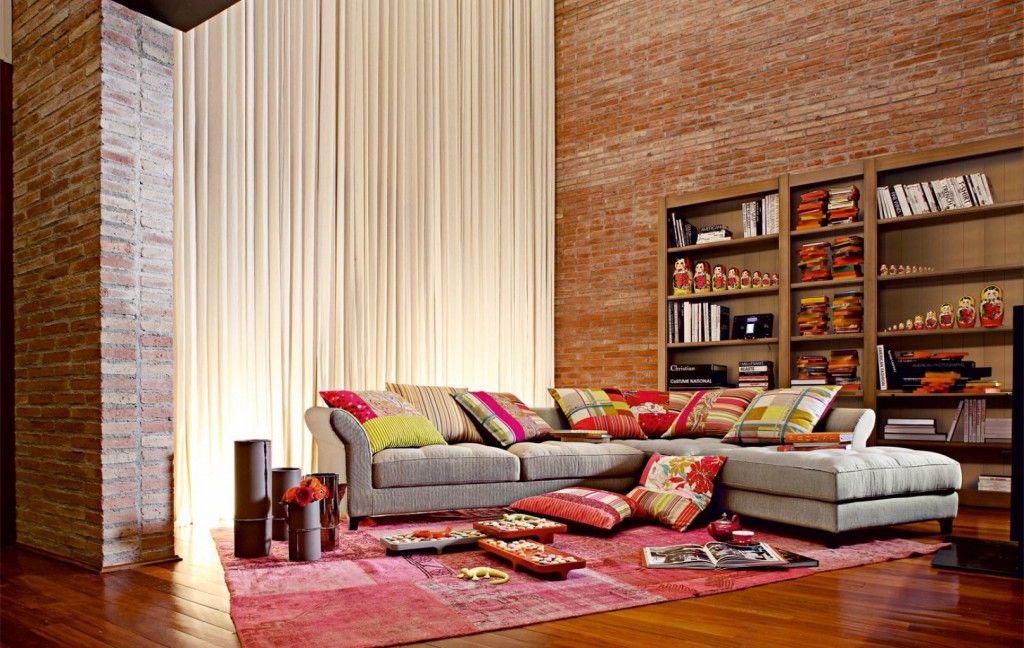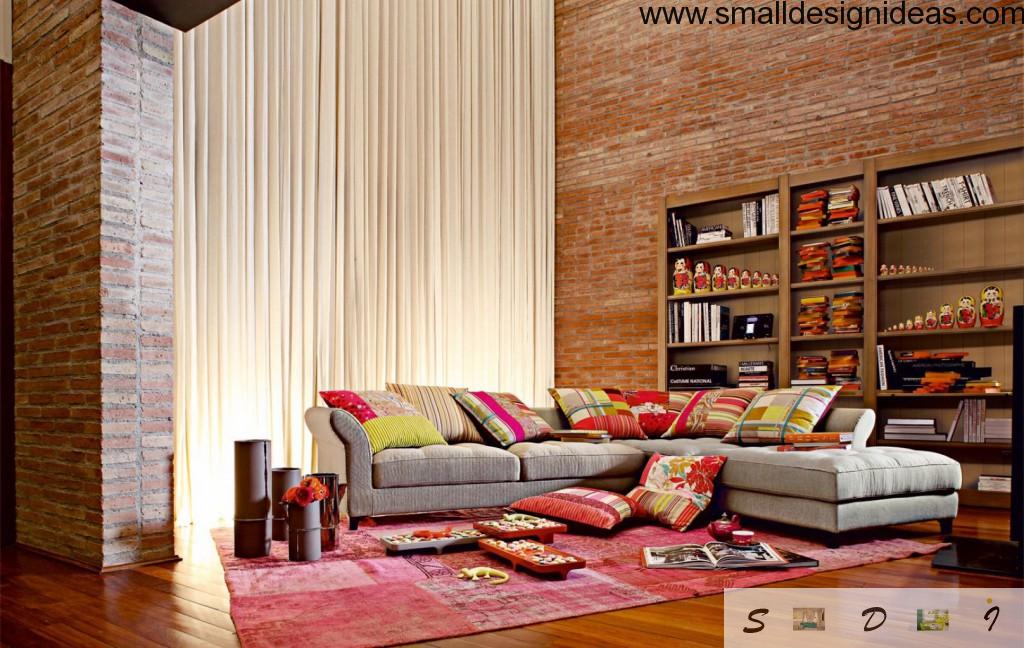 The color palette in 2015
One of the actual colors in the following year are promising to be burgundy and cherry. As these colors themselves are very rich, they require diluting with other, more calm, colors. Maroon walls harmonize perfectly with the white interior: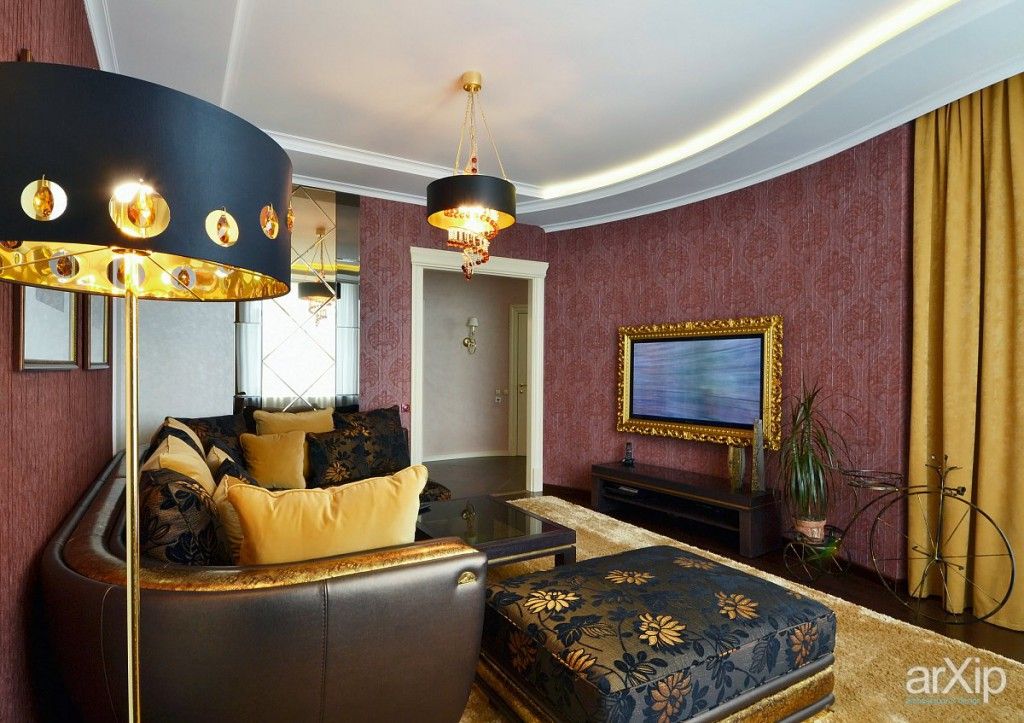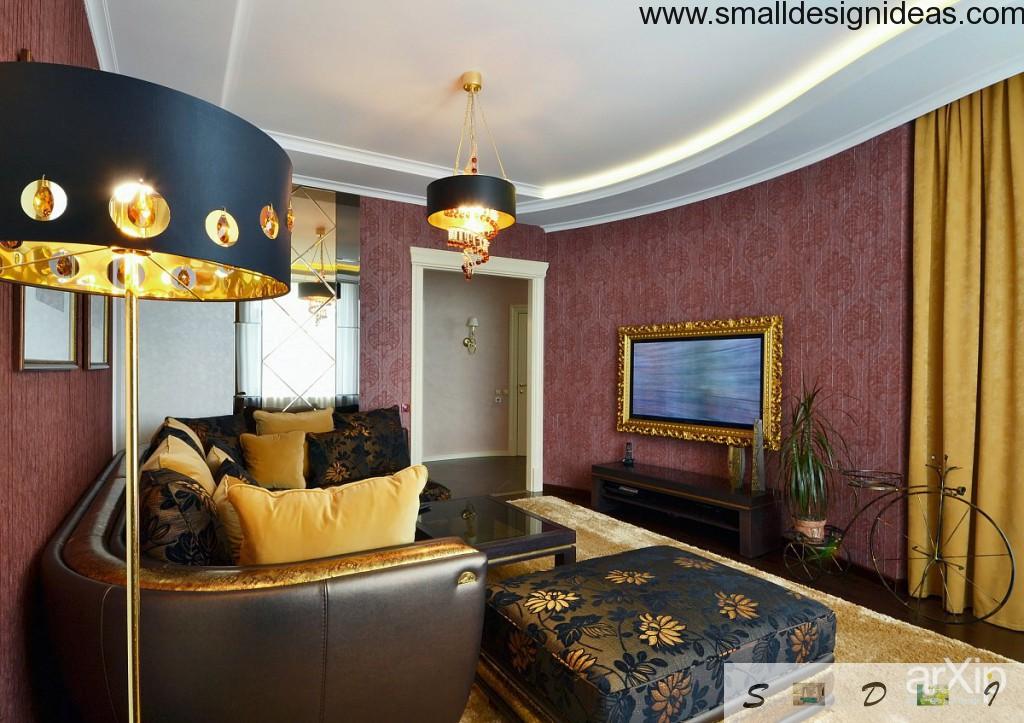 All shades of beige do not lose popularity due to their practicality in design: beige combines with any colors and shades and is appropriate in all styles: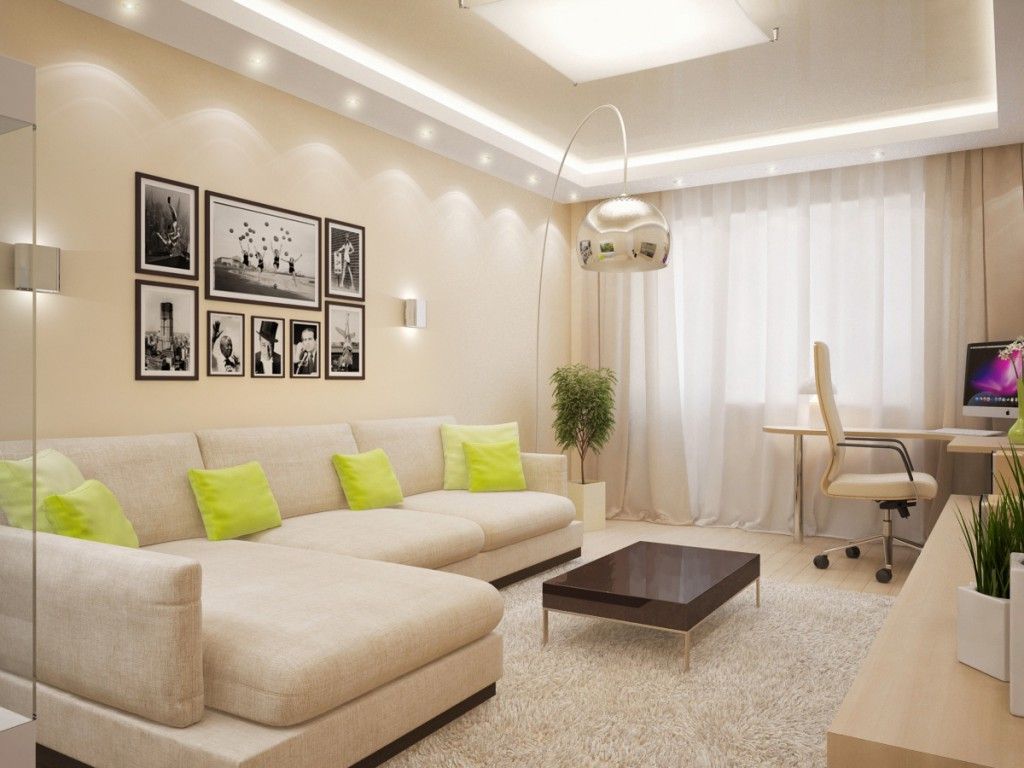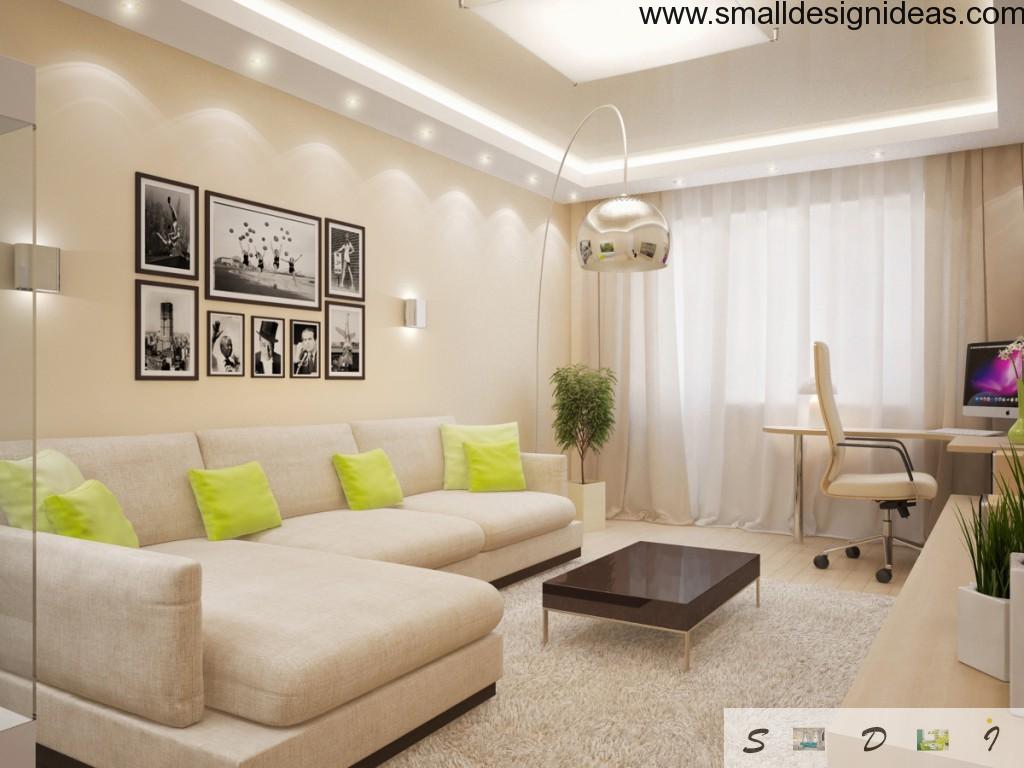 Turquoise and aquamarine shades are trendy in 2015. These shades give the interior a sense of calm and confidence: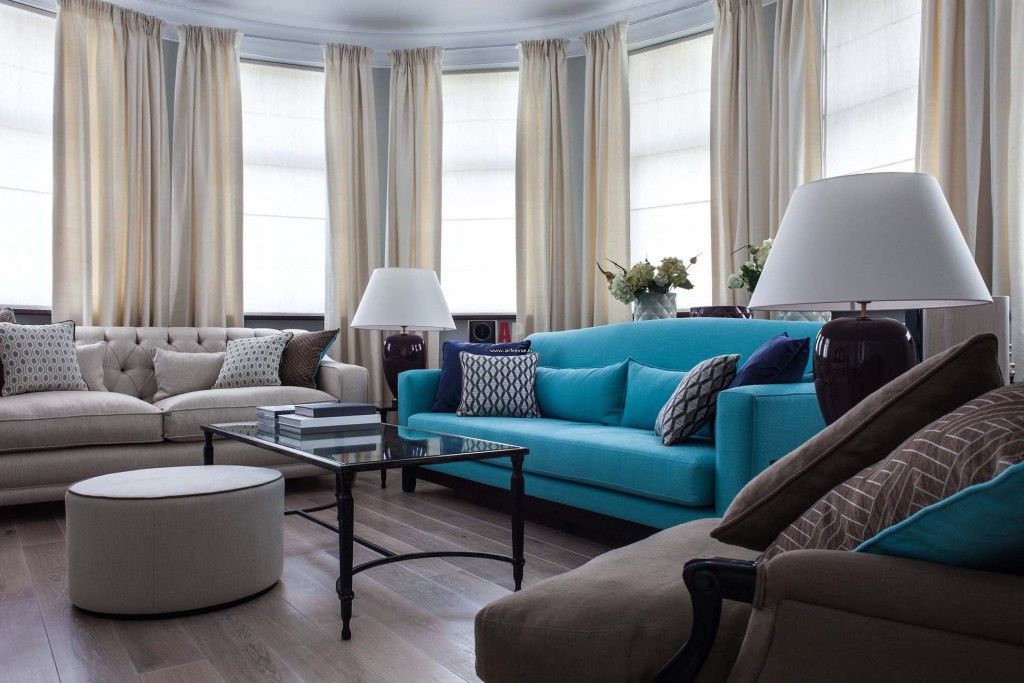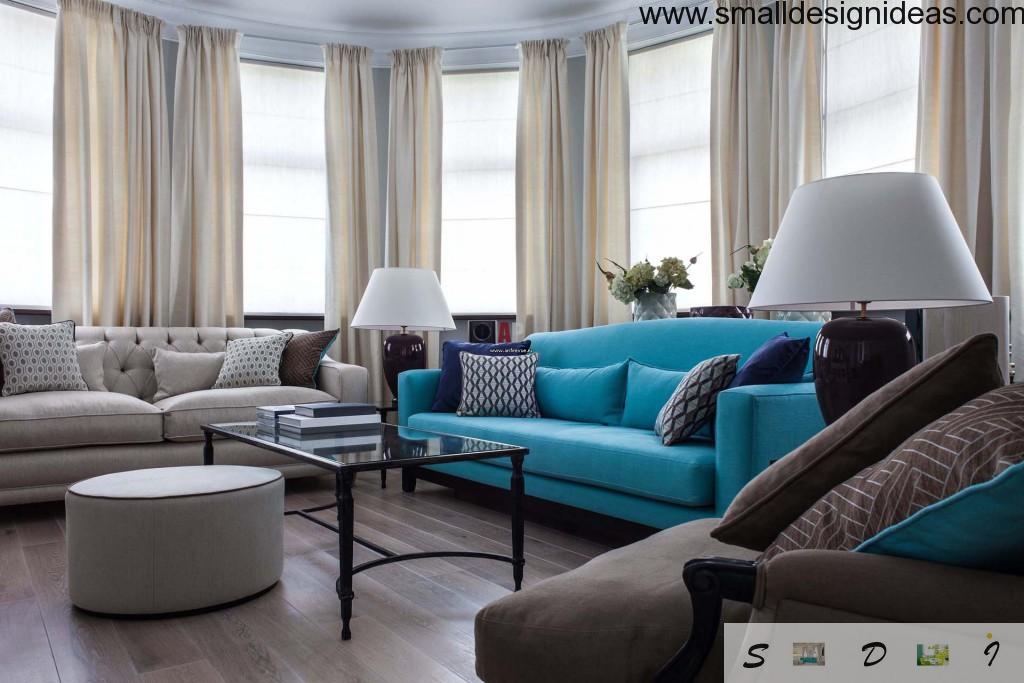 Gray tones in the design of the living room are at the first positions of popularity for a long time. Gray emphasizes the elegance of interior decoration and creates a neutral platform to accommodate different accents: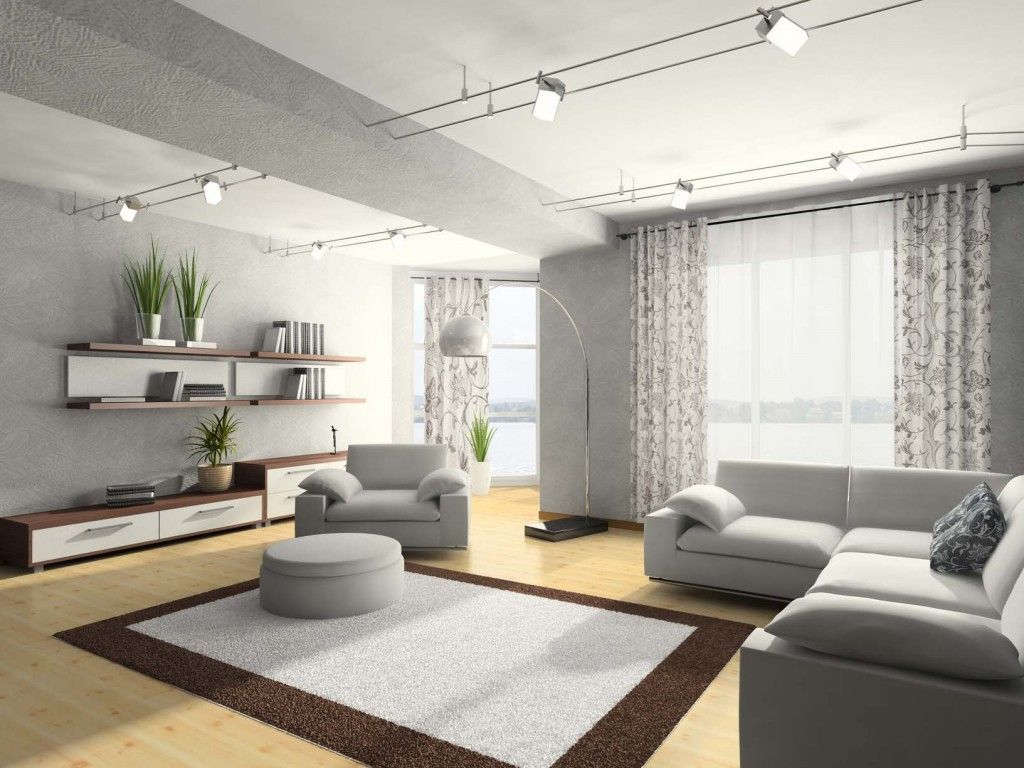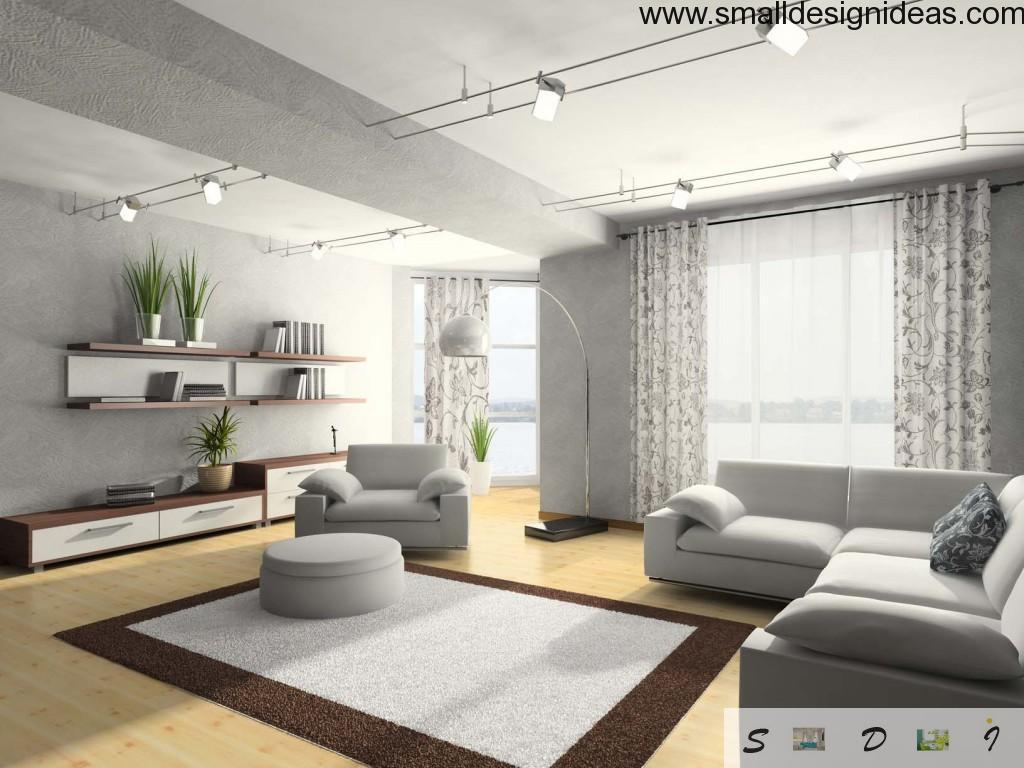 Black-and-white classics will also remain one of the most popular interior in the coming year. Interior of such colors never gets old: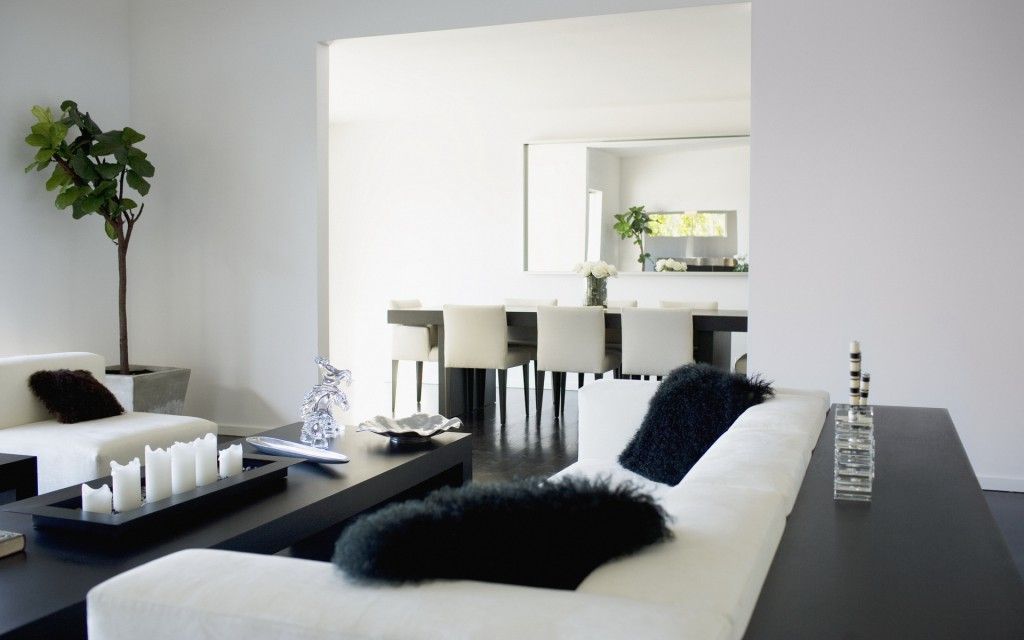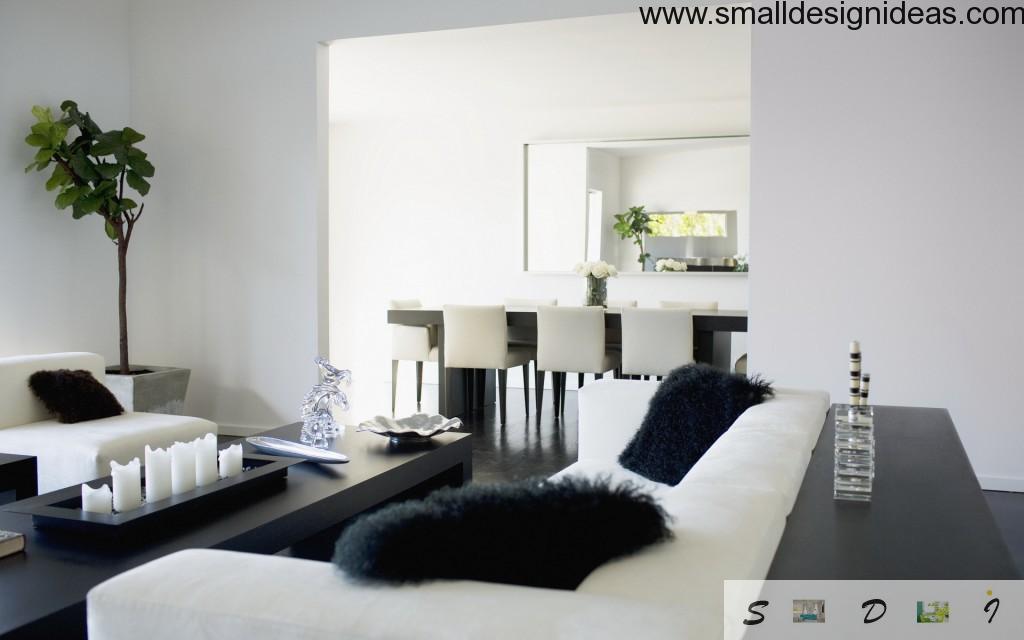 Accent accessories and gadgets
Panel with bright floral patterns will focus attention and revitalize the monochrome room: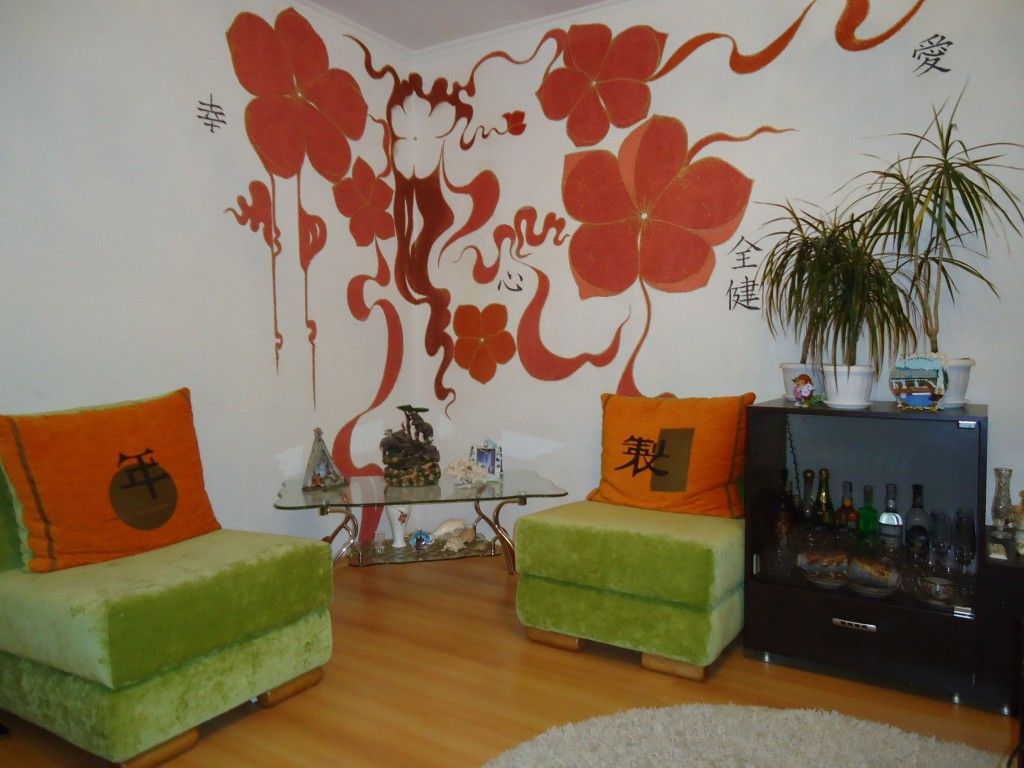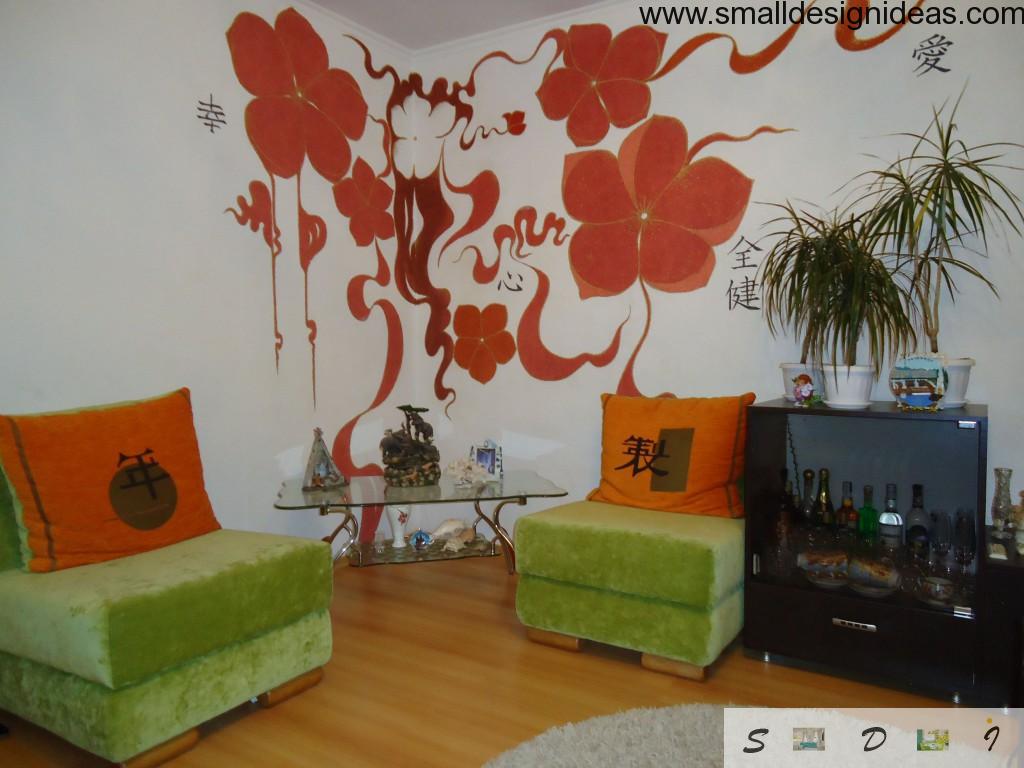 Bright colors will make any interior a stylish and catchy: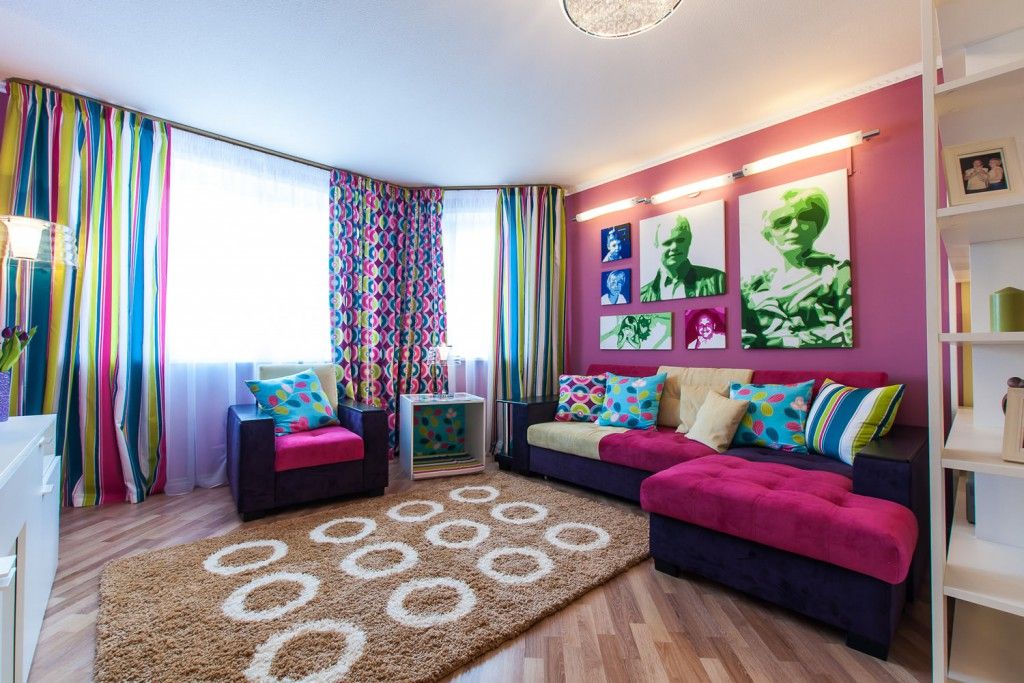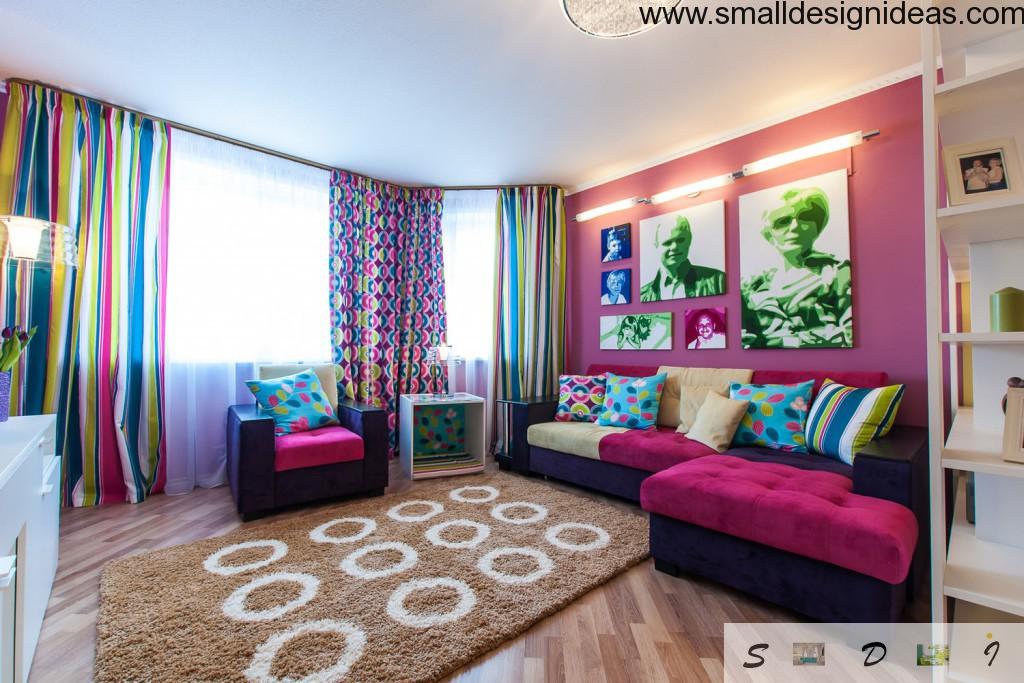 Black and white retro wallpapers is interesting and fashionable trend in the decoration of the lounge room: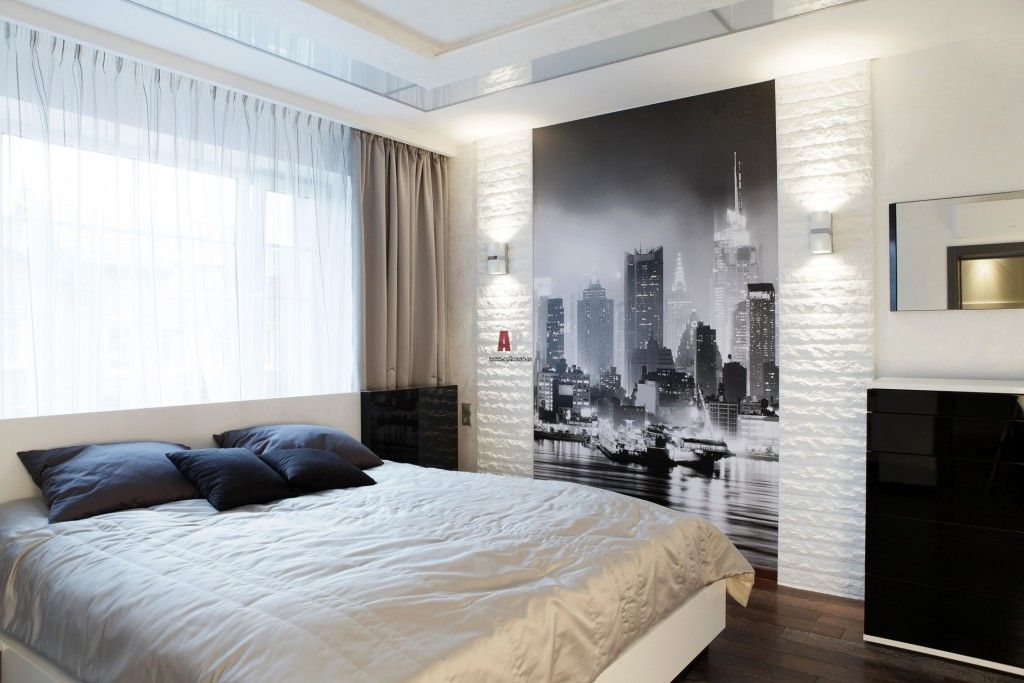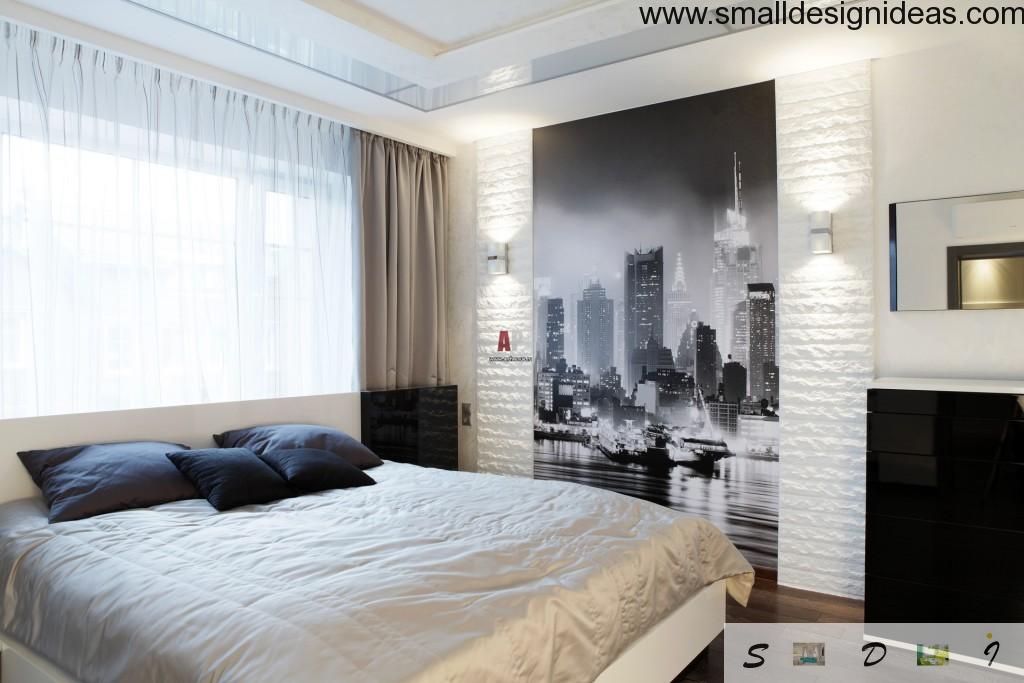 Bio fireplace and built-in aquarium will keep the leadership among interior gadgets in the coming year:
Furniture
The main trend of the interior in 2015 is practicality and rationality. Therefore, there are the same requirements to furniture. It should be maximally functional and at the same time should have an aesthetic appearance.
This can be a shelves of fantastic form, looking like space objects:
Metal coffee tables bizarre configuration in high-tech style: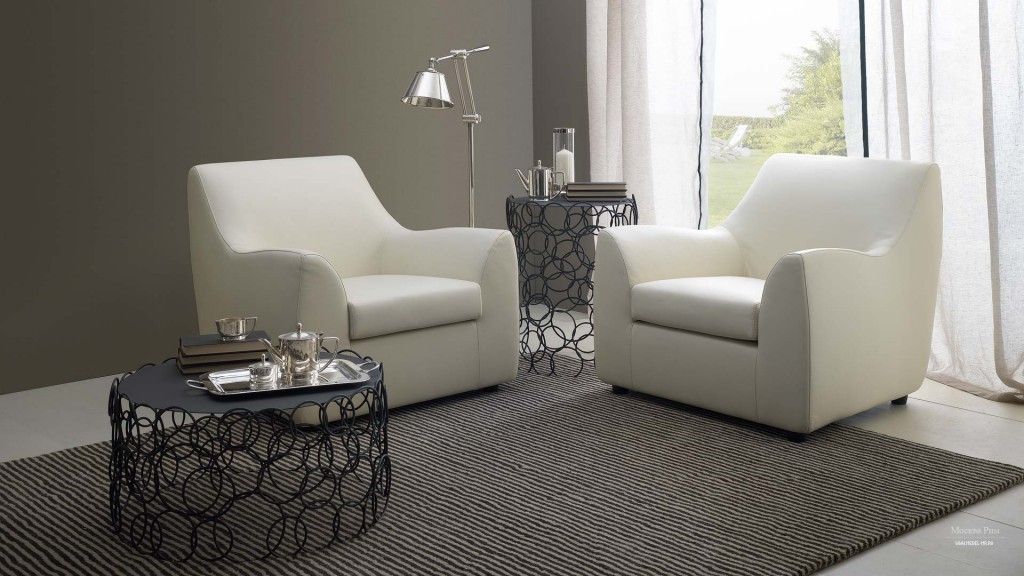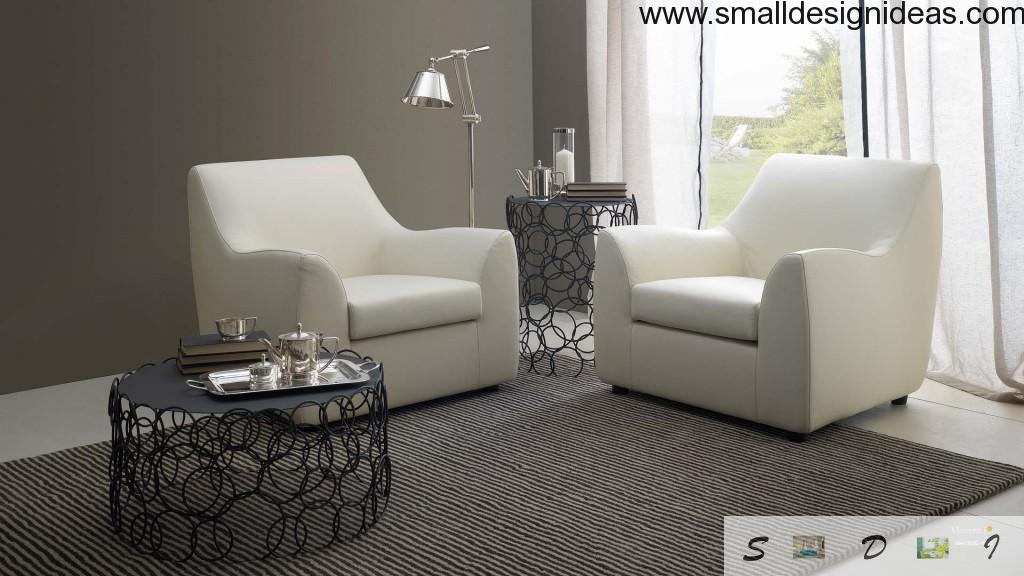 Round bed requires a lot of space and it is not very practical to use, but it looks very impressive in the living room: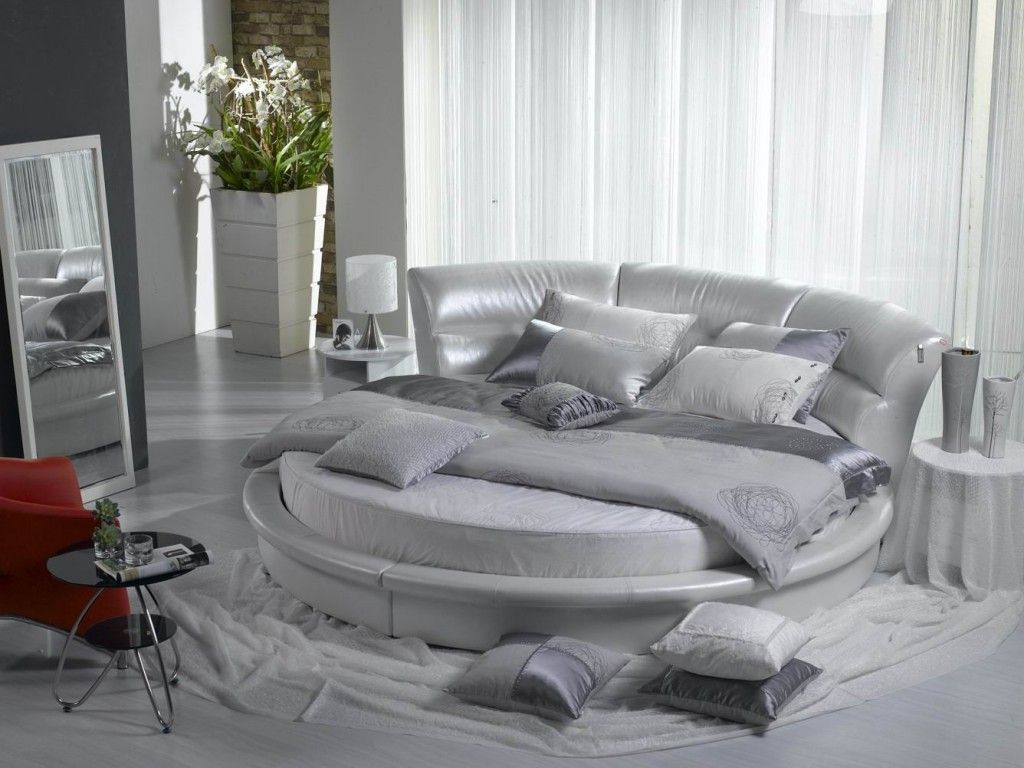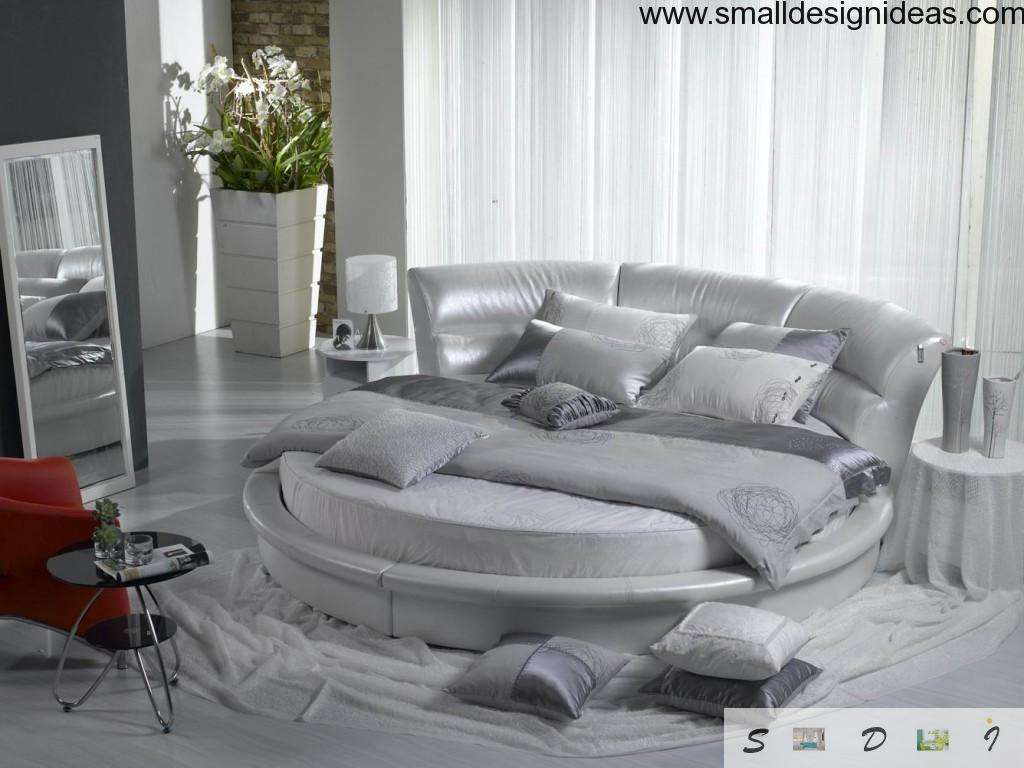 Items of vintage furniture from different epochs will coexist perfectly in the interior of the lounge in 2015: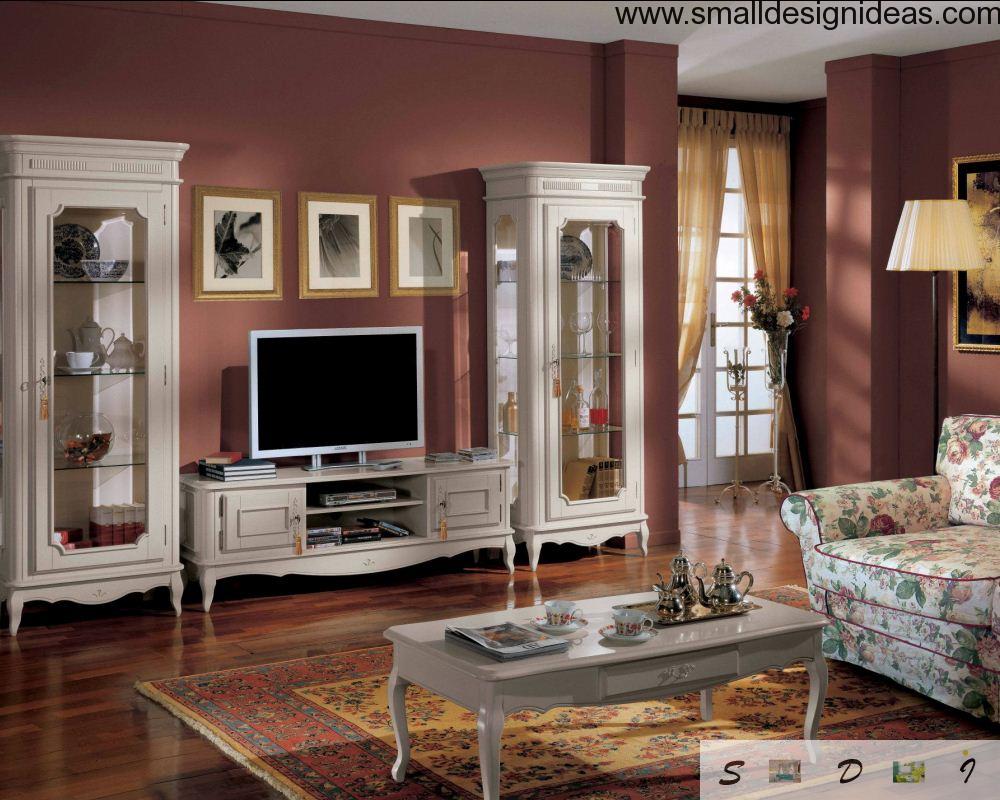 Modular furniture is the most practical option of living room`s decor, especially if the room has a small size. Coffee table of several parts, sofa which is easily converted into two chairs: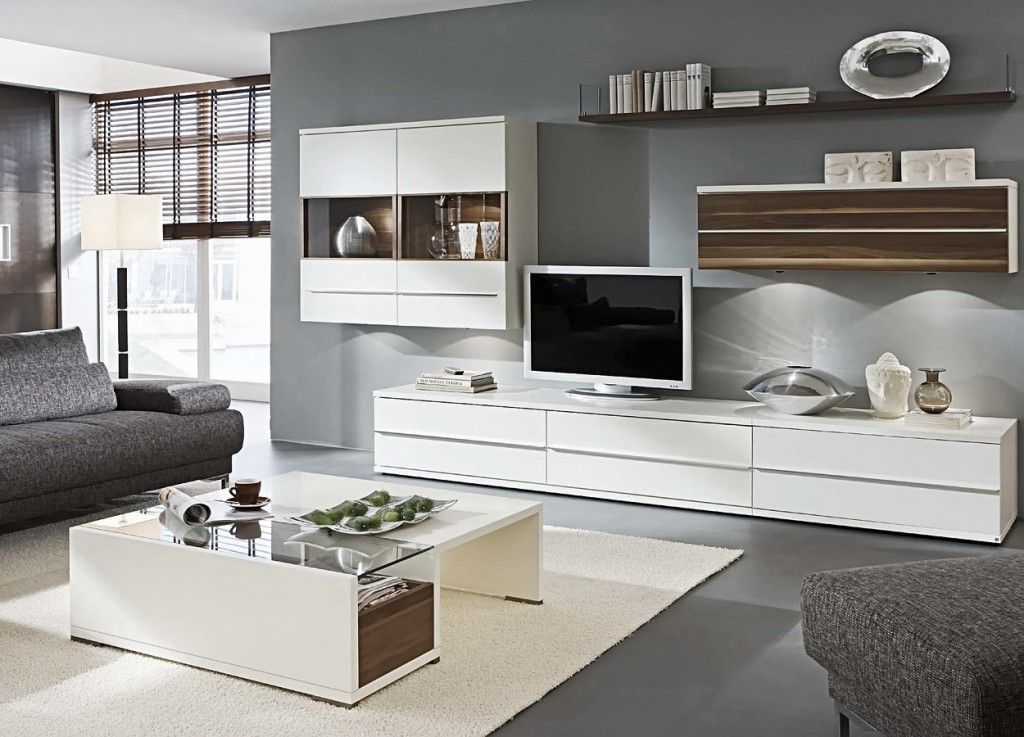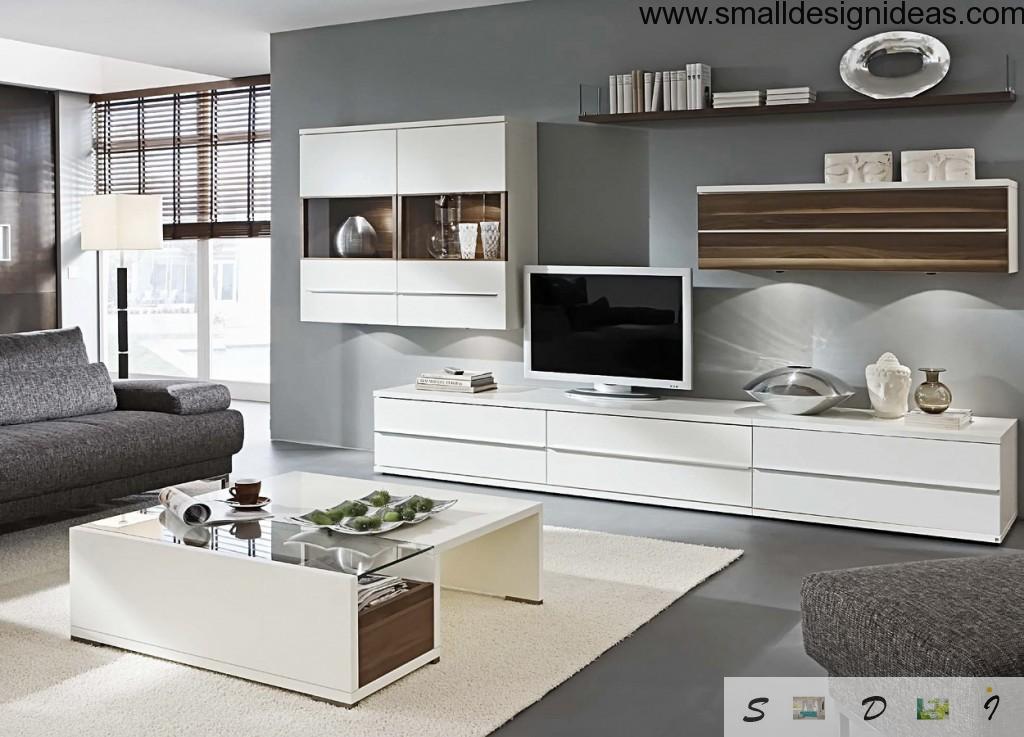 Modules on transparent stands from the plexiglas or plastic have interesting look. Such furniture does not clutter the room and stands easily cleaning of dirt and do not accumulate dust: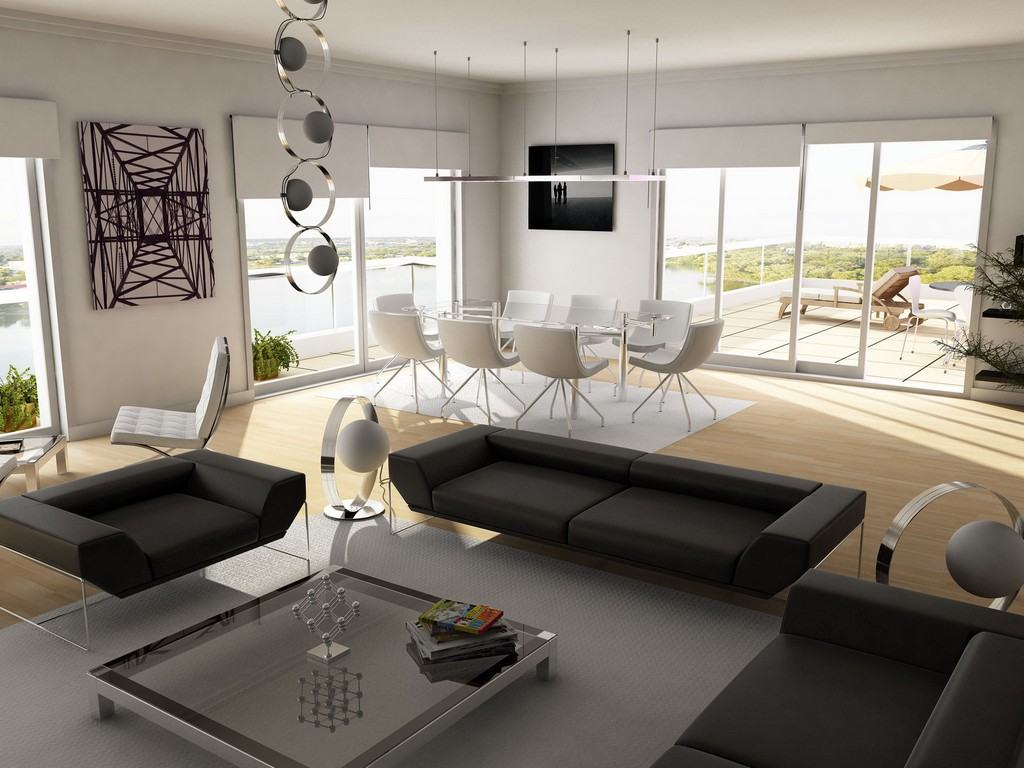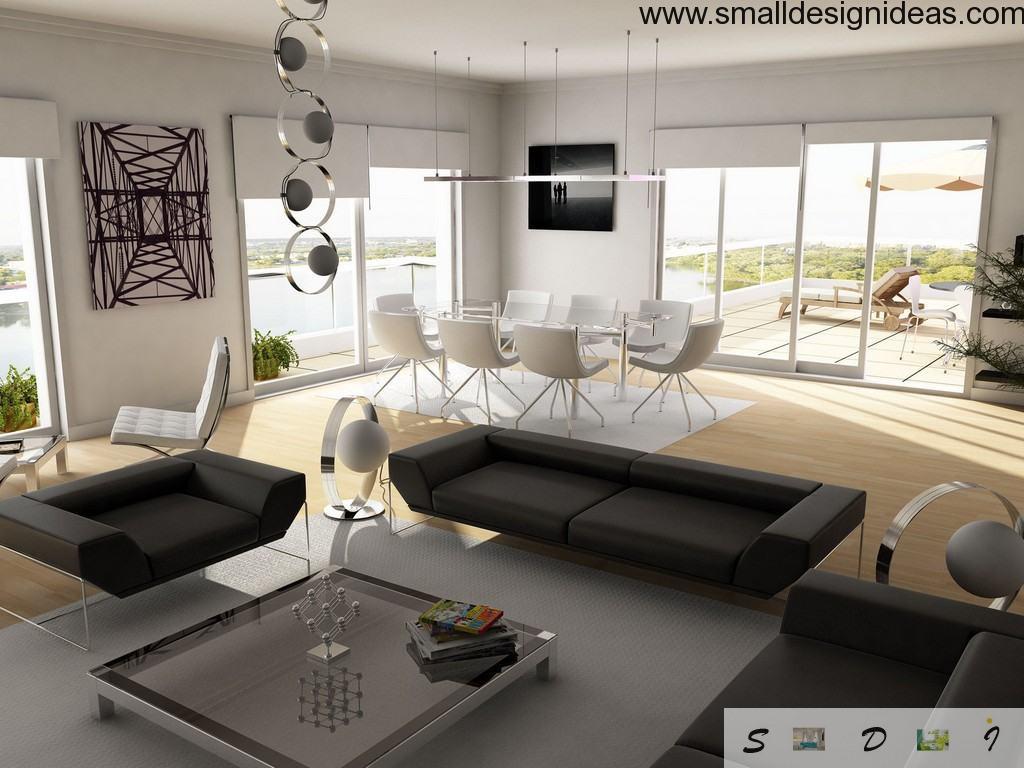 Living room Studio
Multipurpose room promise to become more popular in 2015. Living room serving as a kitchen, dining room and living room is one of the main trends in apartment design. Living studios are very comfortable for active creative people who adore soulful gatherings with friends or family: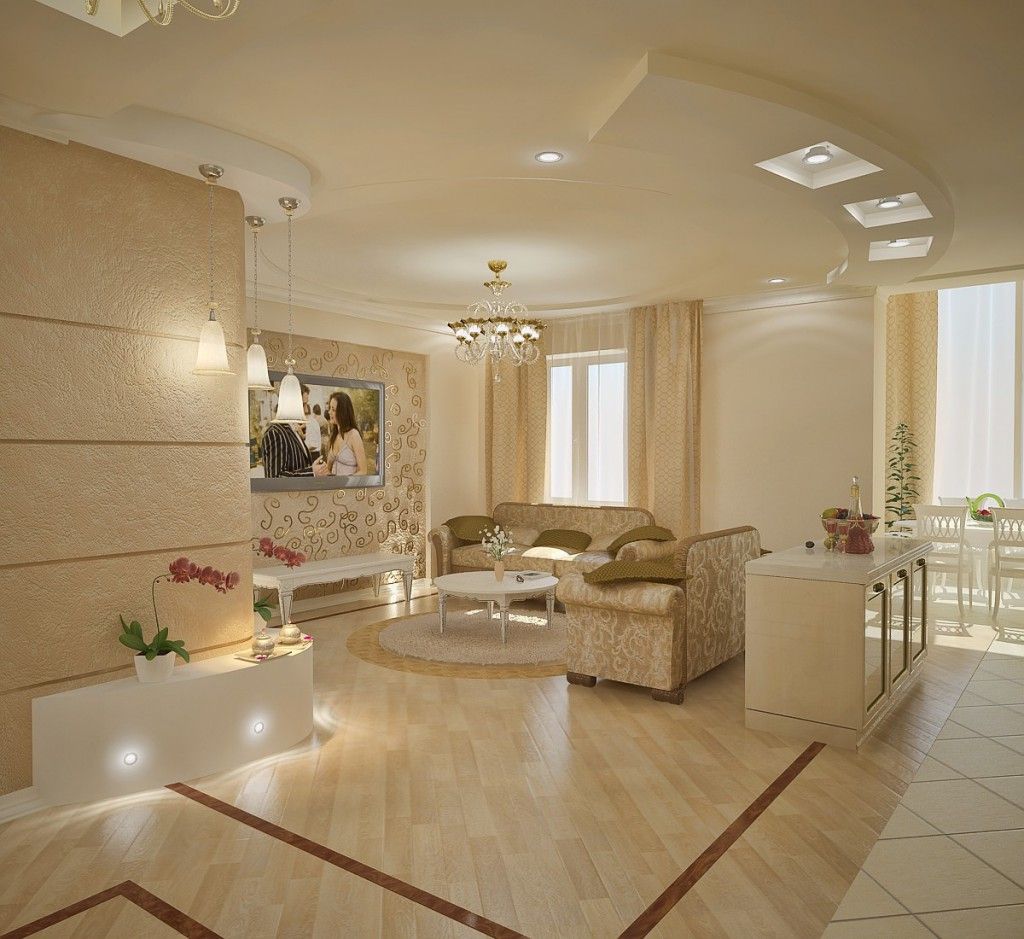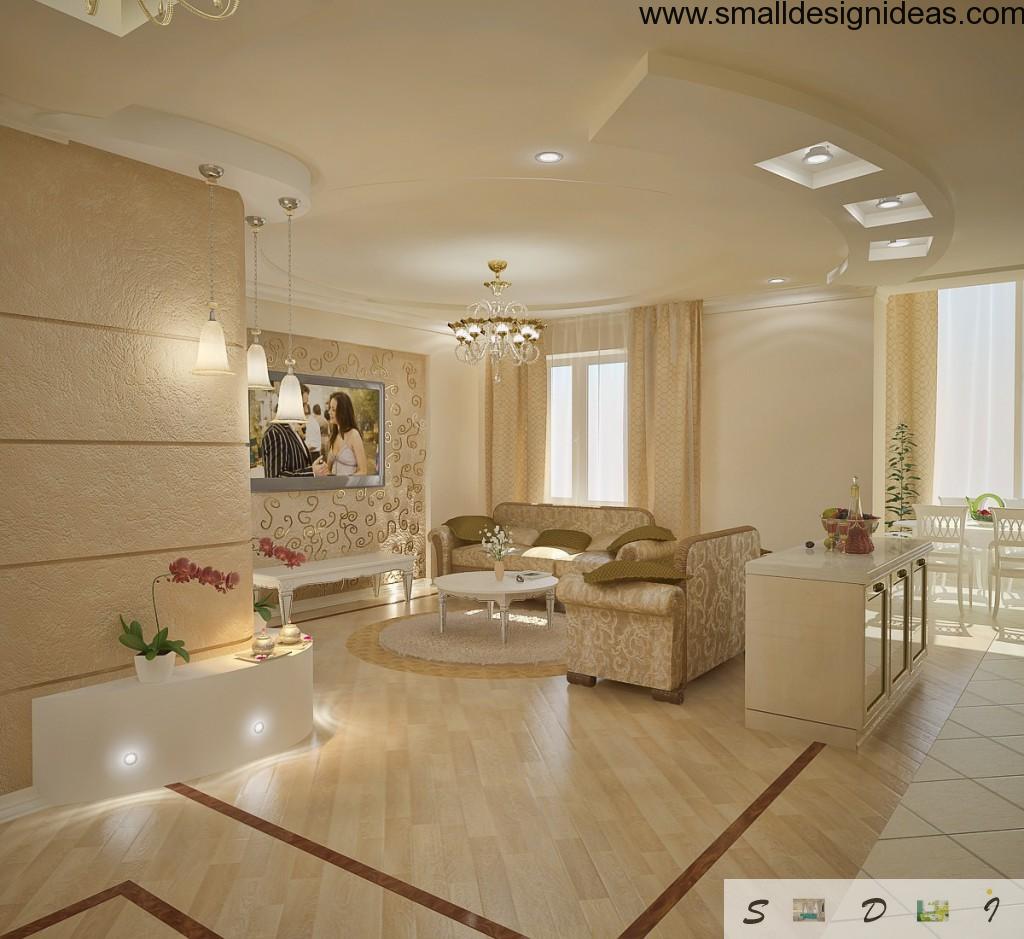 Territory of the room can be separated from the kitchen with bar: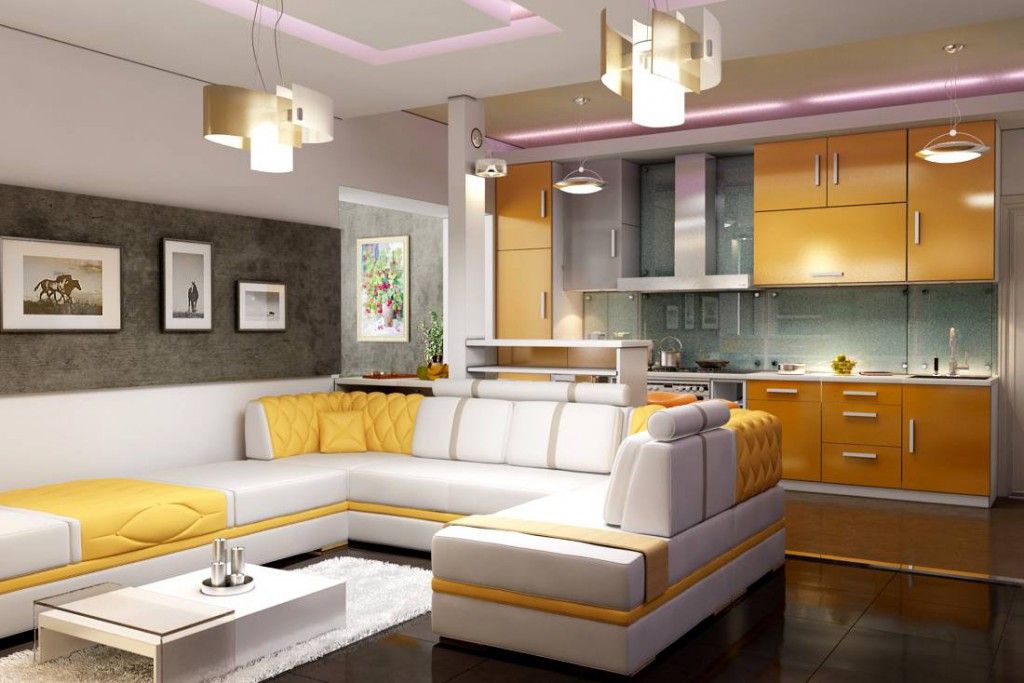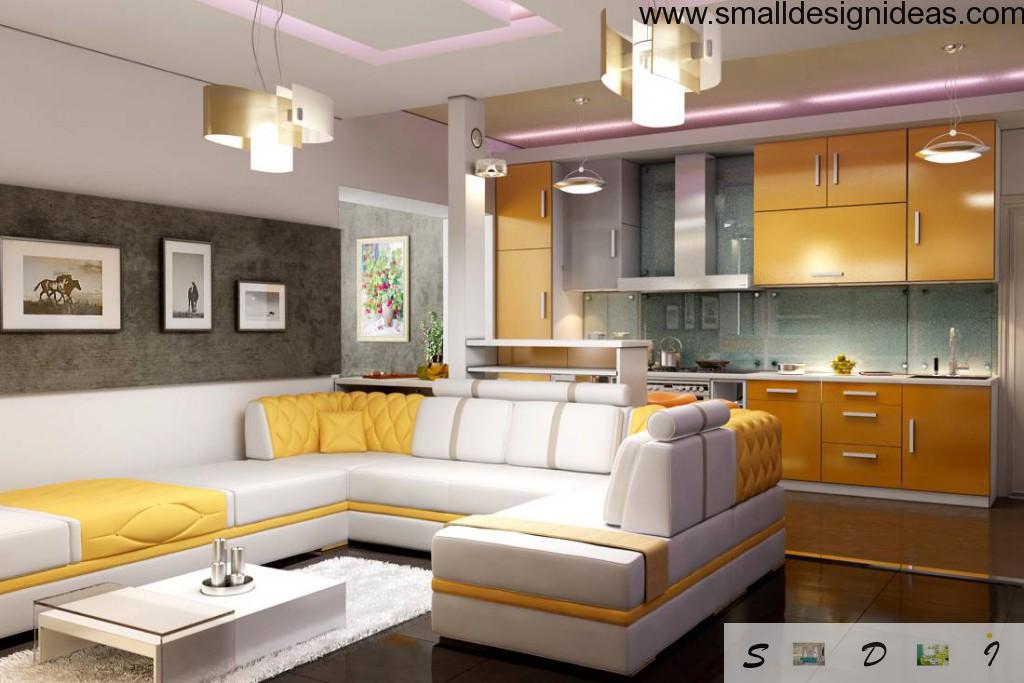 Or mark the boundary between functional areas with special arrangement of furniture: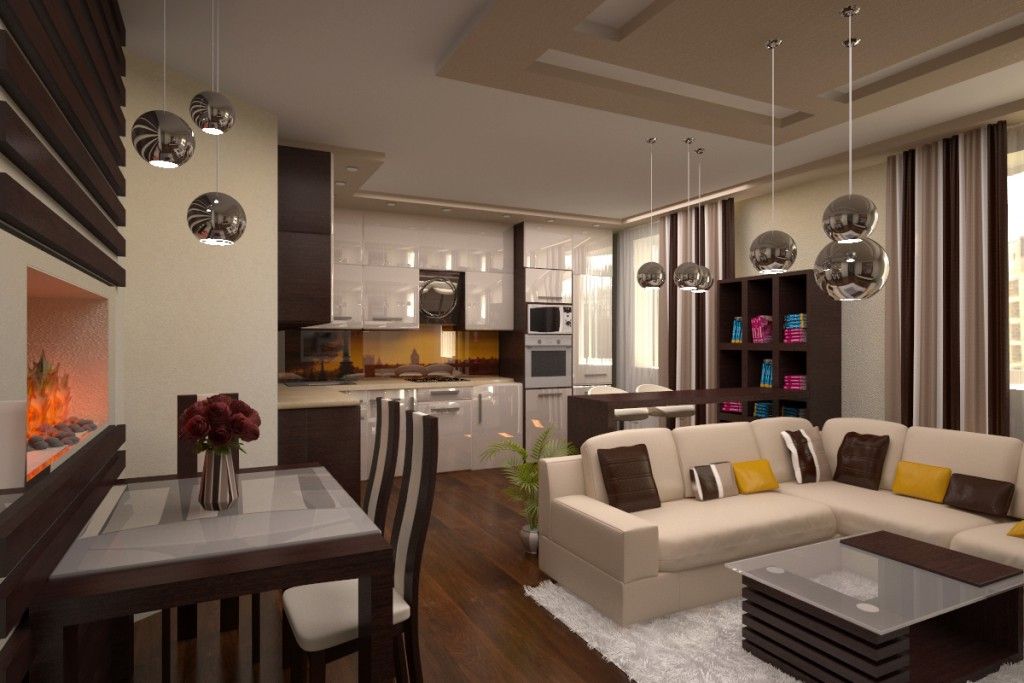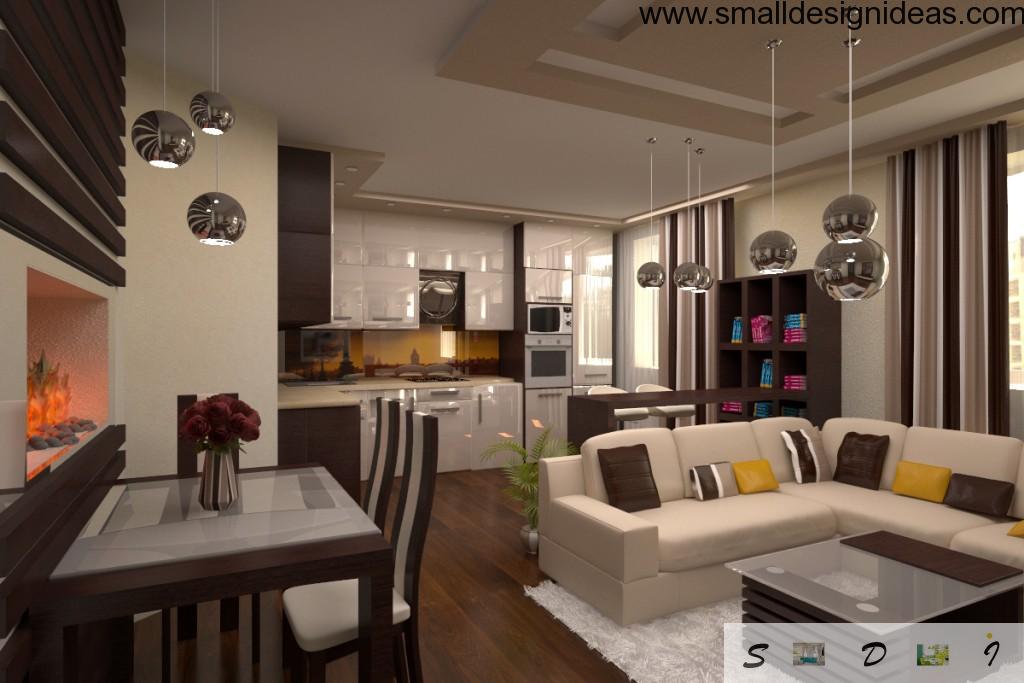 Custom semi-circular layout of the room-studio can be effectively and extraordinary created in Art Nouveau style:
Floor covering
Particular attention in the design of 2015 should be paid to flooring: walls and ceilings could be renewed comparatively often to the extent of possibility and desire, but to repair the floor is very problematic.
So what do offer builders and designers for flooring? Ageless and timeless natural parquet: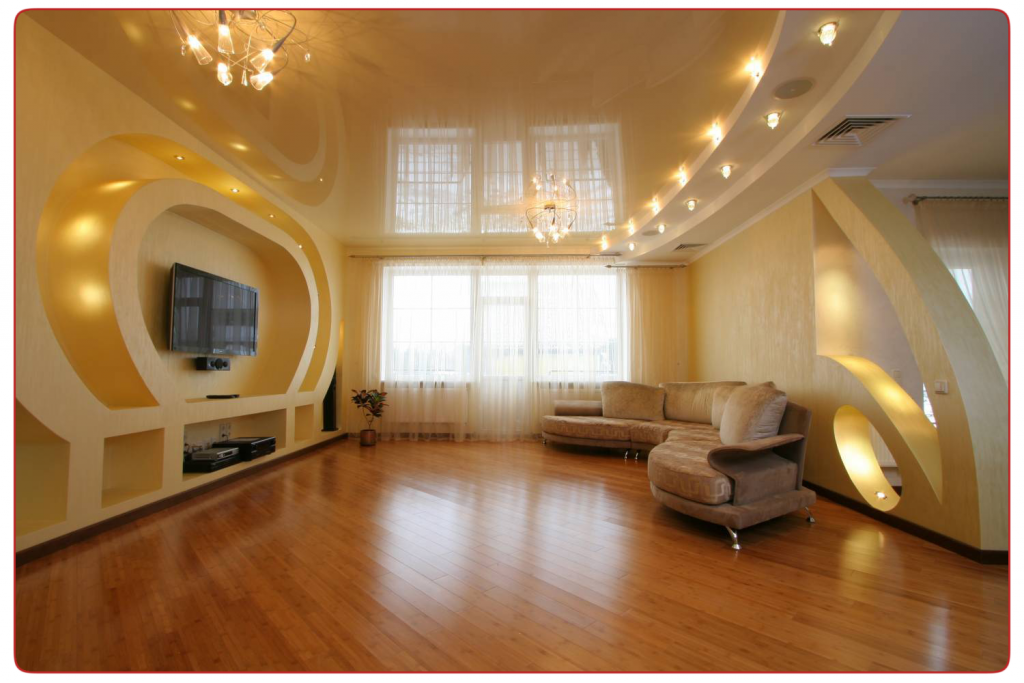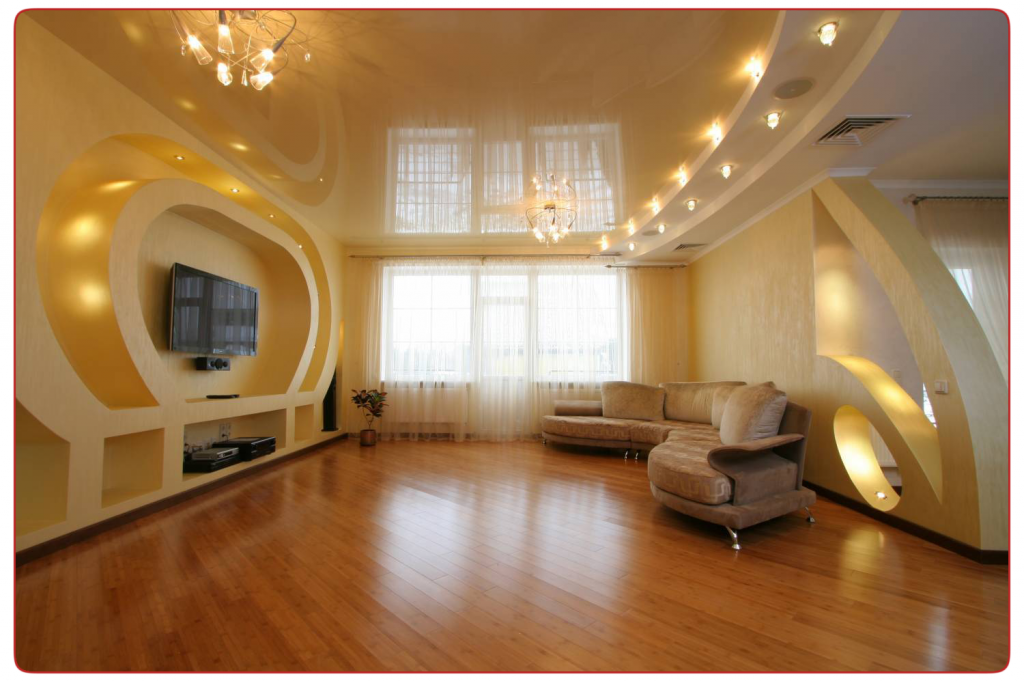 Polished or brushed parquet flooring is cheaper, but apparently does not differ from it.
Floor tiles retains the appearance, resist to deformation and damage: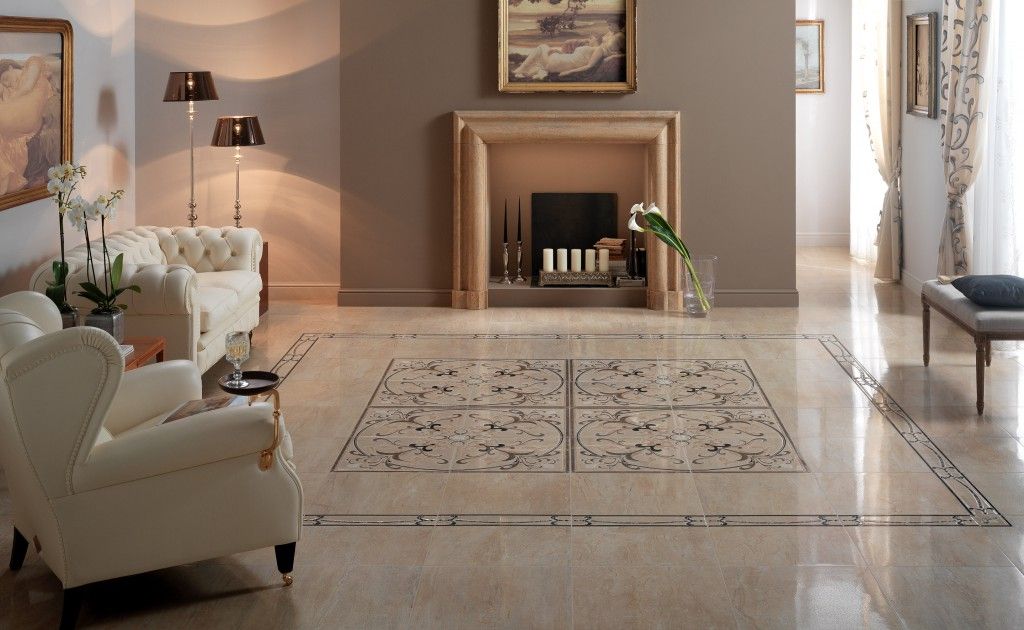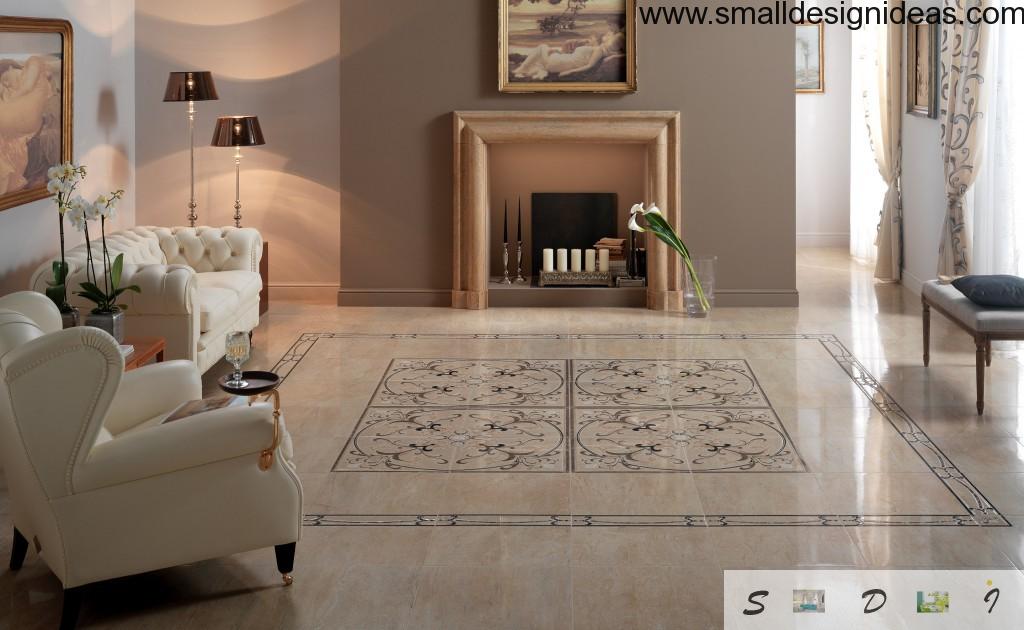 Carpet is durable and unpretentious finishing material which retains heat and absorbs excessive sounds in the room: