When you planning a renovation, remodeling or something in your kitchen, you need a clear view of the overall final picture of your future design of this room. And of course it is impossible without furniture or finish. Doing the design project without any of such elements, you increase the risk of achieving the design which will be look inorganic. Every designer will recommend you to combine kitchen design, finish and furniture into one harmonic whole. That`s why it`s is so important to abide the kitchen tiles & furniture color combination. Basic rules to follow will save you a lot of time and money.
Rule № 1. Visual moderation is very important for the kitchen which is not only working but also a housing space. Everything must be in harmony here and not annoying in any way. That`s why before laying the tiles it is very important to consider all zonal details: how and where will be backsplash located, which finish is always carried out taking into account the future furniture.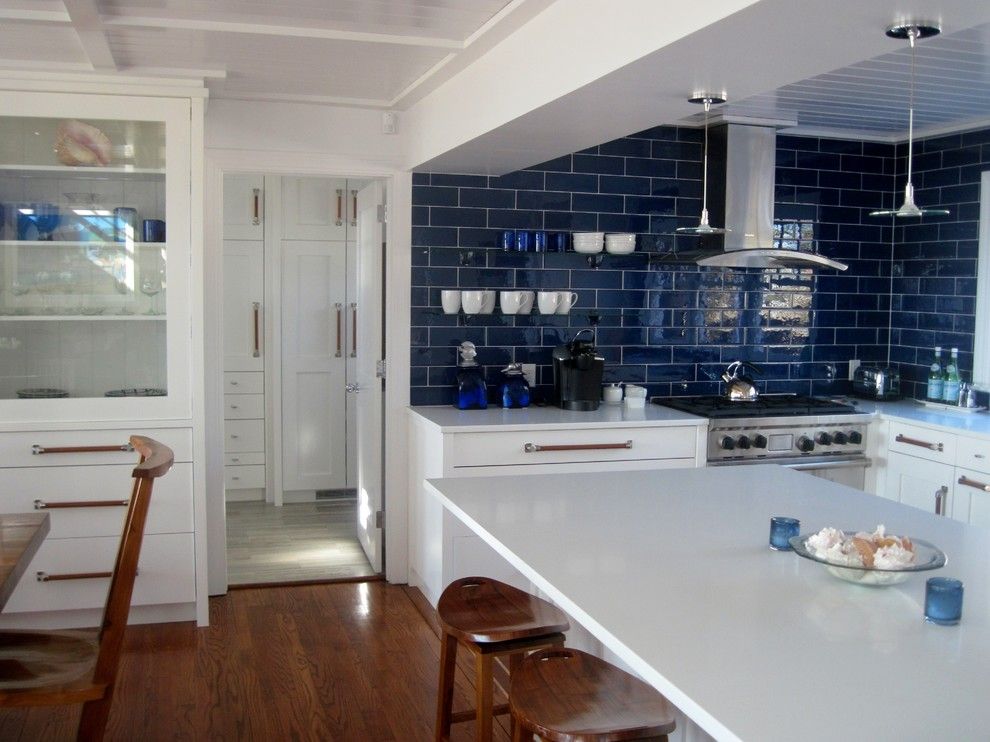 Rule № 2. The distance between the wall hanging kitchen cabinets and counter tops should not visually create spatial emptiness. Especially it should not dissolve with the furniture color. Rather, trim with tiles of this area is relevant if it will emphasize the furniture, give it a single ensemble with the entire interior of the kitchen and set the tone of proportionality rather than frills.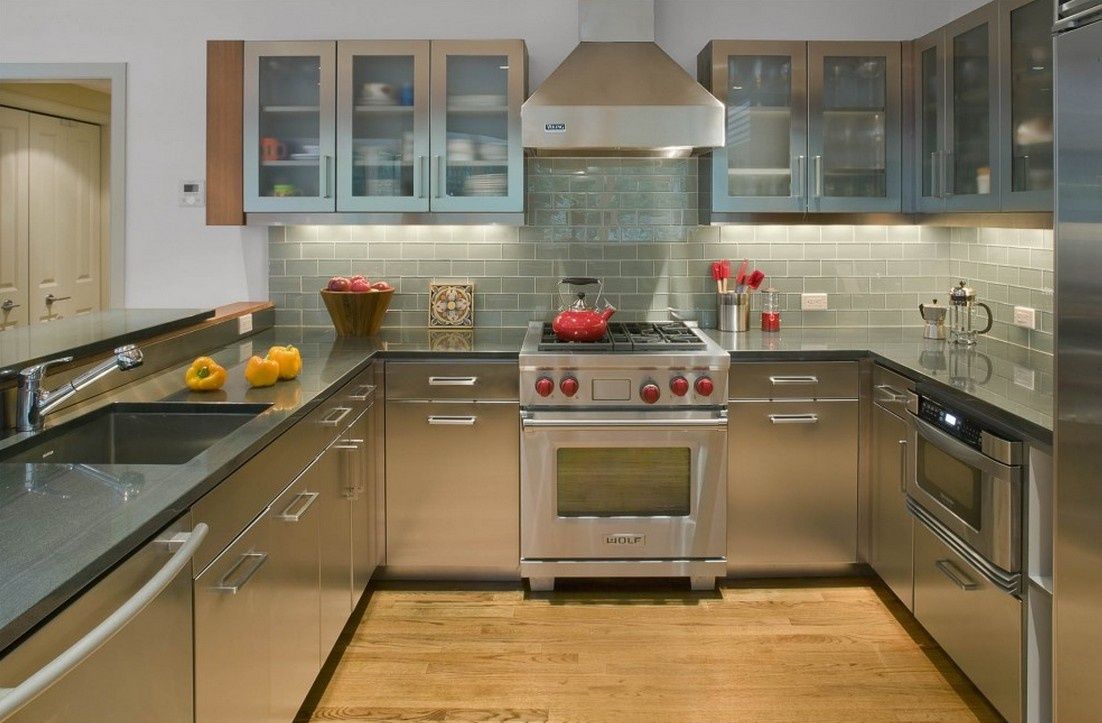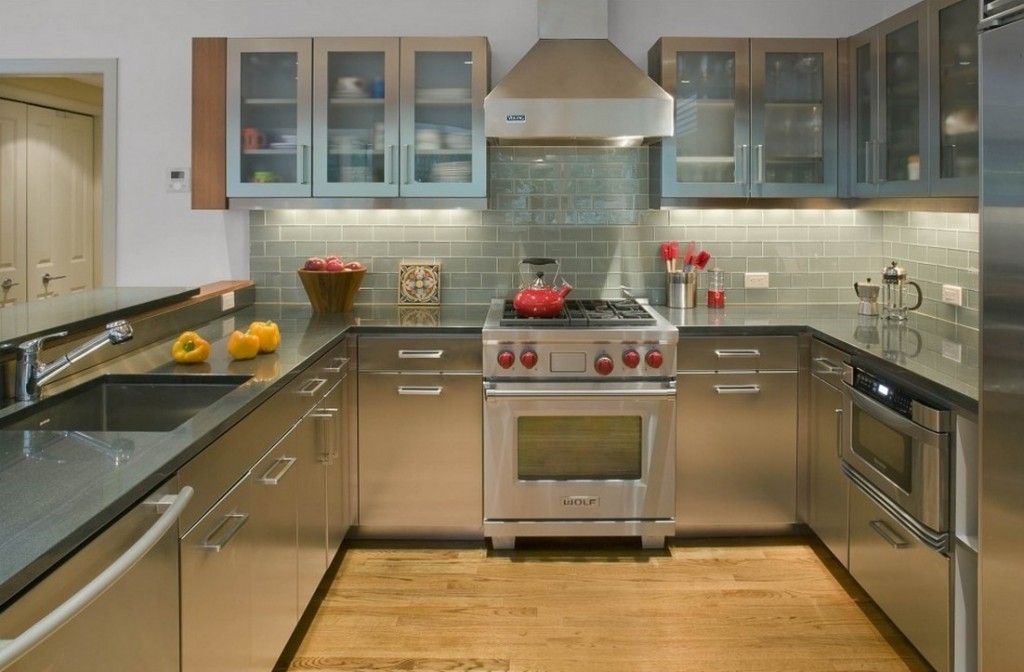 Rule № 3. Some color combinations of approaches to a particular selection of designer tiles and kitchen furniture, which can be accounted for and well used: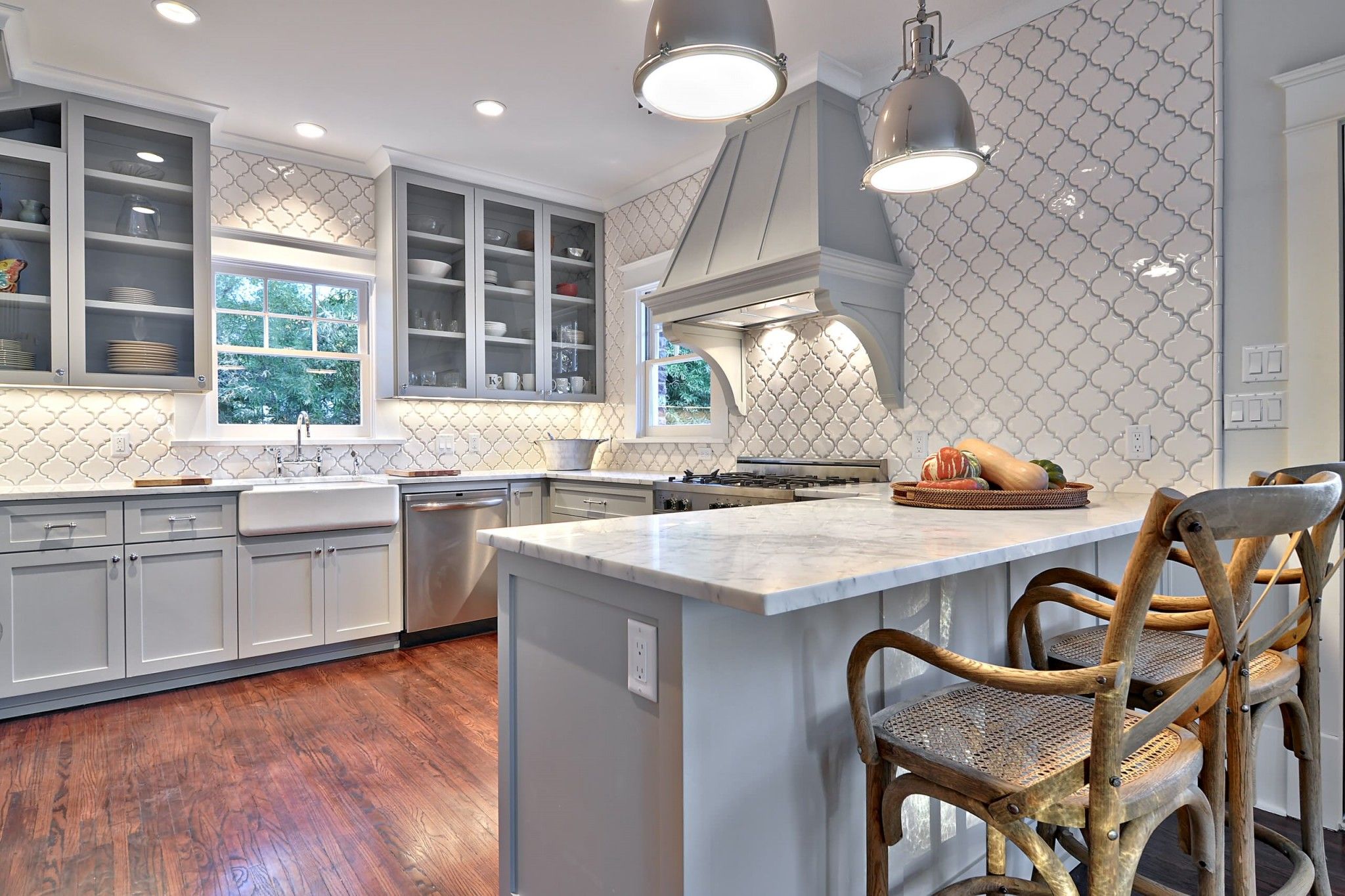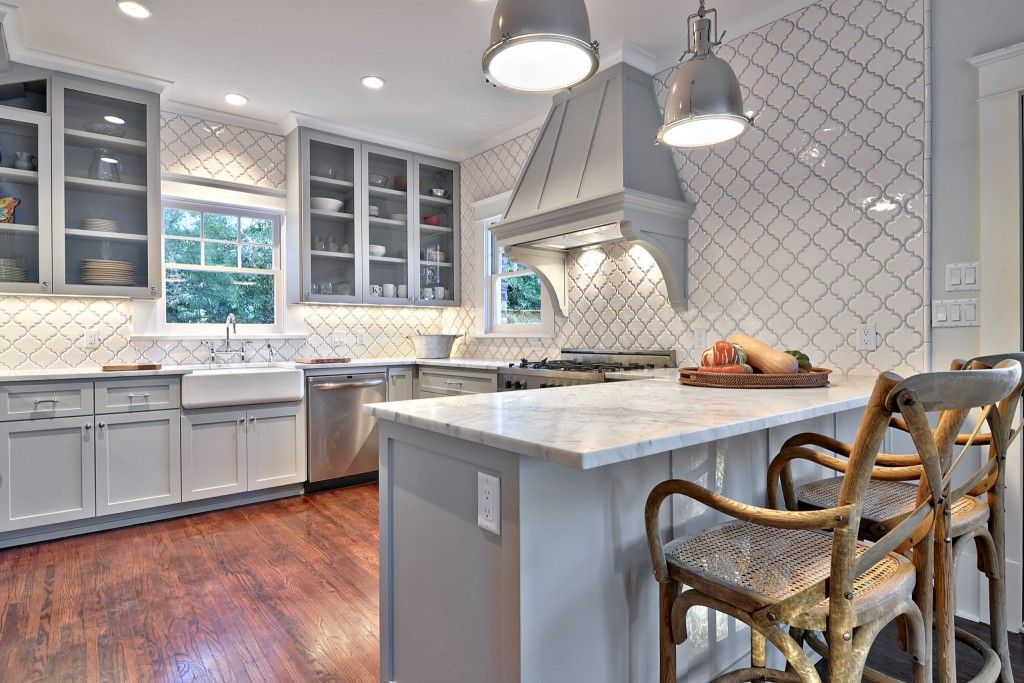 Glossy black and white tiles always give rigor and at the same time, style and chic kitchen;
Black nice way to gold and silver;
white cabinet furniture in the kitchen can emphasize mosaic tiles, or tiles with any prints;
Red kitchen furniture successfully emphasized black tiles interspersed with glass;
tiles bright colors gives the kitchen light and visually expanding the space;
gray tiles give a cold and simple notes, but well emphasizes appliances;
monotony tiles and furniture will almost always move towards the classical style;
a countertop stone for visually suitable volumetric tiles or texture roughness.
Rule № 4. The tile is best to choose according the style of the whole kitchen. Implementation of this recommendation will give the kitchen attributes, accessories, chairs, tables, cabinets and other parts of unity in the ensemble, and thus the maximum comfort.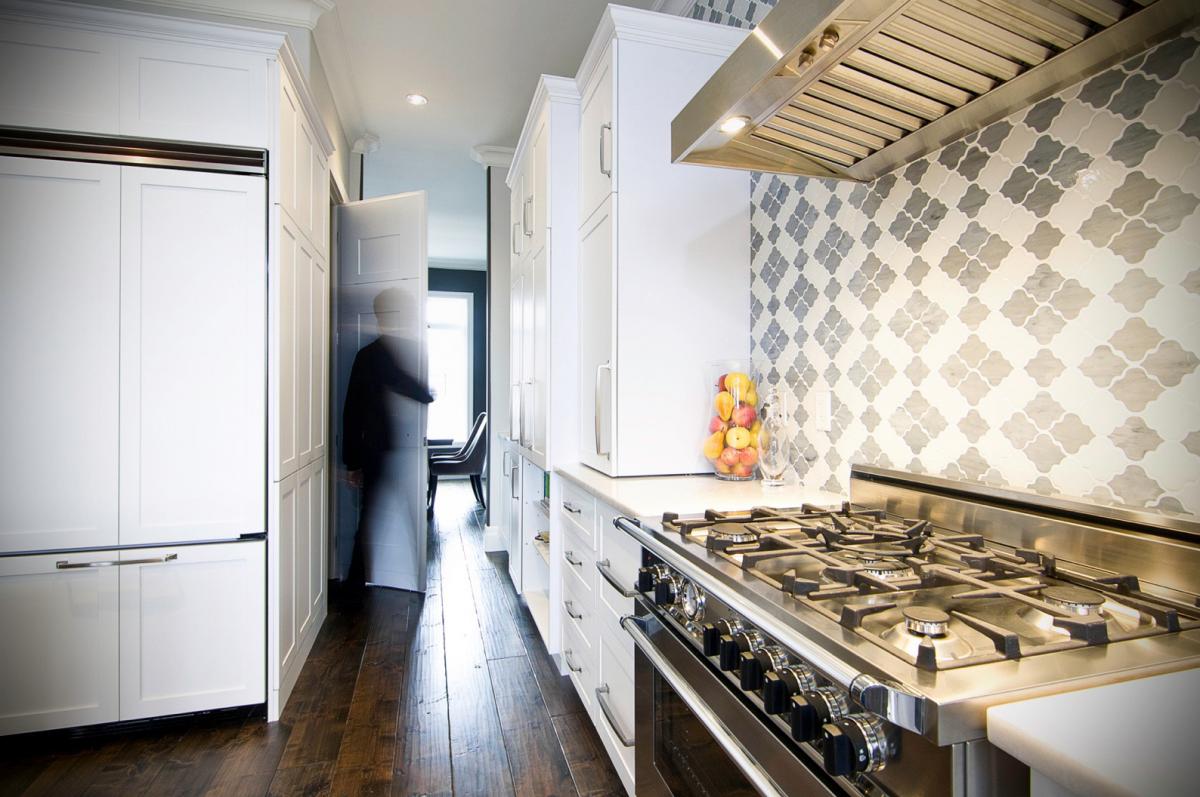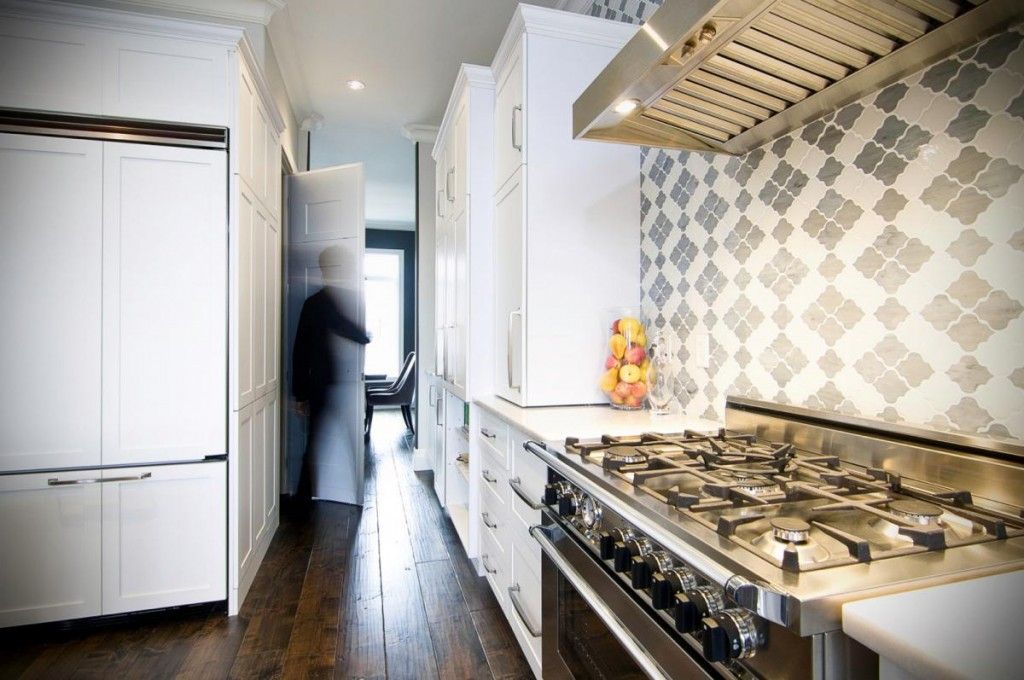 Rule № 5. Use of any color triads. It is important to take one of colors as the primary and use the other two as a supplement. Using complementary (combined) colors, such as red and green, you also should pay attention to moderation and regularity.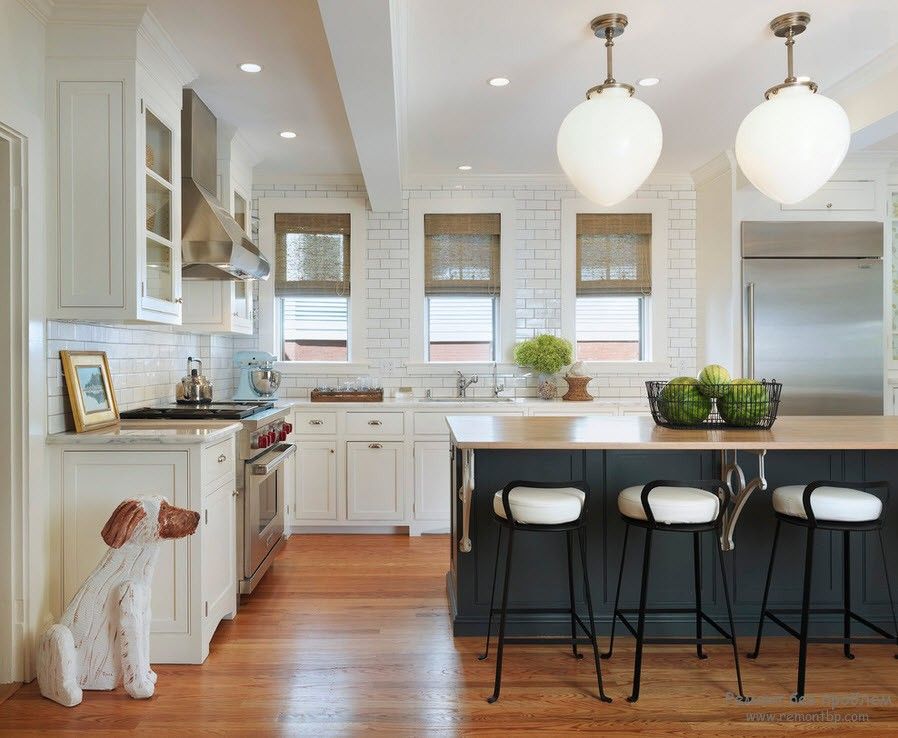 The combination of certain types of tiles with the styles of kitchen furniture and accessories
Types of tiles and their combination with furniture in the kitchen in different styles:
Tiles of such type as an imitation of brickwork will perfectly suit the style of Provence or Italian-style furniture;
wood imitating tile harmonizes well with the classic and country styles of furniture and accessories;
stone- or marble-like tile gives the classic furniture rigor and solidity, but in modern or high-tech it "gets used" as though should have always been there. forged accessories, bright textiles, the gross and deliberately bulky or textured surfaces also can be useful here;
tiles imitating the skin of crocodile, zebra, white or chocolate is undoubtedly emphasizes African kitchen style. The furniture here follows the specified notes and produced according to characteristic of African flavor;
metal ceramics is ideal for high-tech, minimalism and modern;
"Gold", "Platinum" tiling of silver or crystal is often used to emphasize the Art Nouveau style and high-tech;
tiling imitating a kind of fabric, textile, tapestry, etc. always successfully completes the ensemble of classical, country, modern and other similar styles;
Bright tiles with abstract and psychedelic ornaments emphasizes furniture and accessories of calm and soft tones in a modern style;
panels of tiles with impressive figures can give the interesting effect to the classic styled kitchen furniture. As well as being a highlight in combination of different styles, such as modern and high-tech;
Mosaic tiles and handmade drawings are always look juicy and blend well with a monochromatic tiles and furniture. But the accessories can be accented meeting the colors of the mosaic pattern or tile;
photo-tiles are suitable for monochromatic furniture in the Art Nouveau, minimalism and high-tech styles;
volume monochrome tiles. There is no doubt such a tile requires a bright accent in the furniture and accessories that will add energy and solidity of the general appearance of the kitchen;
curly tiles with different outlines are suitable for almost any decor, but the main thing is to choose the right color;
Glass tiles with floral or leafy walled herbaria or any other decoration is an exclusive addition to the monochromatic tile. Right lighting of glass tiles, which thus would highlight walled drawing, can play the major role here. These tiles are suitable for any style of furniture, except for high-tech or minimalism;
tile with floral prints are always have advantageous look in the kitchen with classic-style furniture;
matte tile with a glossy relief is best in the kitchen with a simple style in furniture design.
The existence of a large range of tiles types for the kitchen will always contribute to the perfect choice for the best appearance of the room. As the kitchen furniture of any style and color solution will require close attention in order to skillfully combine it with the color of the walls or floors, thus creating harmony and comfort in the room. The most important thing is to follow the basic rules of color combinations when you need to pick up tiles to fit the kitchen furniture.