We have already reviewed the original kitchen designs at the pages of our site, now it's time to see the luxurious kitchens in all their best. But what can be determined as good, chic, comfortable, luxurious? All people have their own opinion regarding this question. As we can suggest, luxury is where chic look, expensiveness, status and expression of good taste converge at one point. Luxury might not mean the comfort. We could see many examples (such as steampunk interior) where richly decorated rooms can't boast with practical comfort. Nevertheless, we've tried to find the compromise solution for the house or apartment where homeowners and designers have managed to be successful in this regard. So, we are ready to prove that luxury kitchen design ideas for modern interiors can also be comfortable and practical.


Original solutions for luxury kitchen design
There are some design tricks that can make your interior look showy and chic. This can be provided due to the choice of some effective finishing materials or their combination, unexpected design solutions or original accents. And we will review some of most original and know-how decorated interiors.
Natural finishing materials, of course, can make a big dofference in creating the neddful atmosphere for luxury kitchen. But adding a small impovised wine caller right at the side of the kitchen island is an extra zest.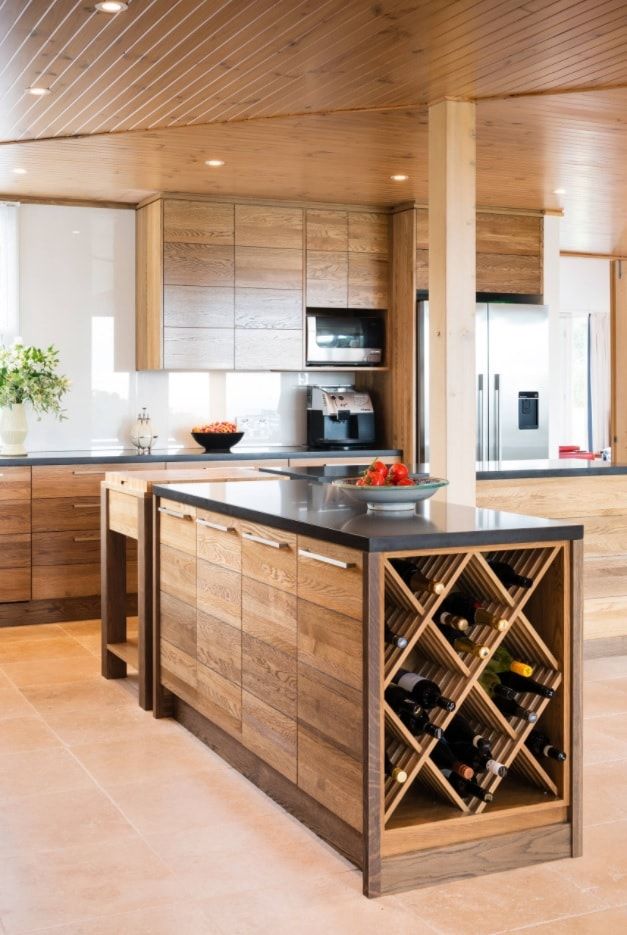 Gorgeous idea to make accentual shelving with LED-backlight for personal things right at the kitchen with big dining zone is also fresh idea.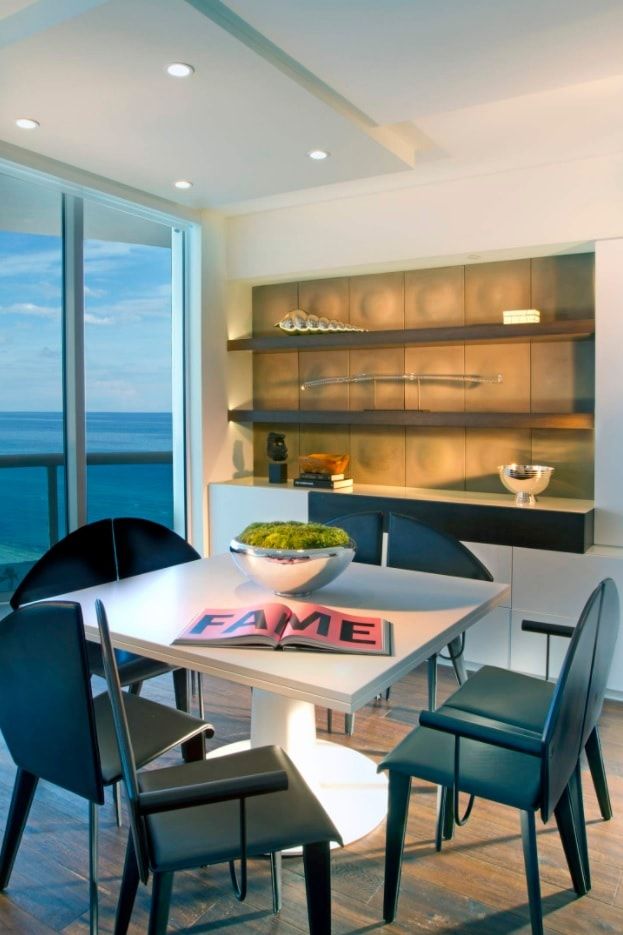 A couple of wise designer's arrangement and dimensional solution turn the Classic decorated kitchen into masterpiece. Homeowners achieved the light reviving interior and the space that differs with strong integrity of all functional zones.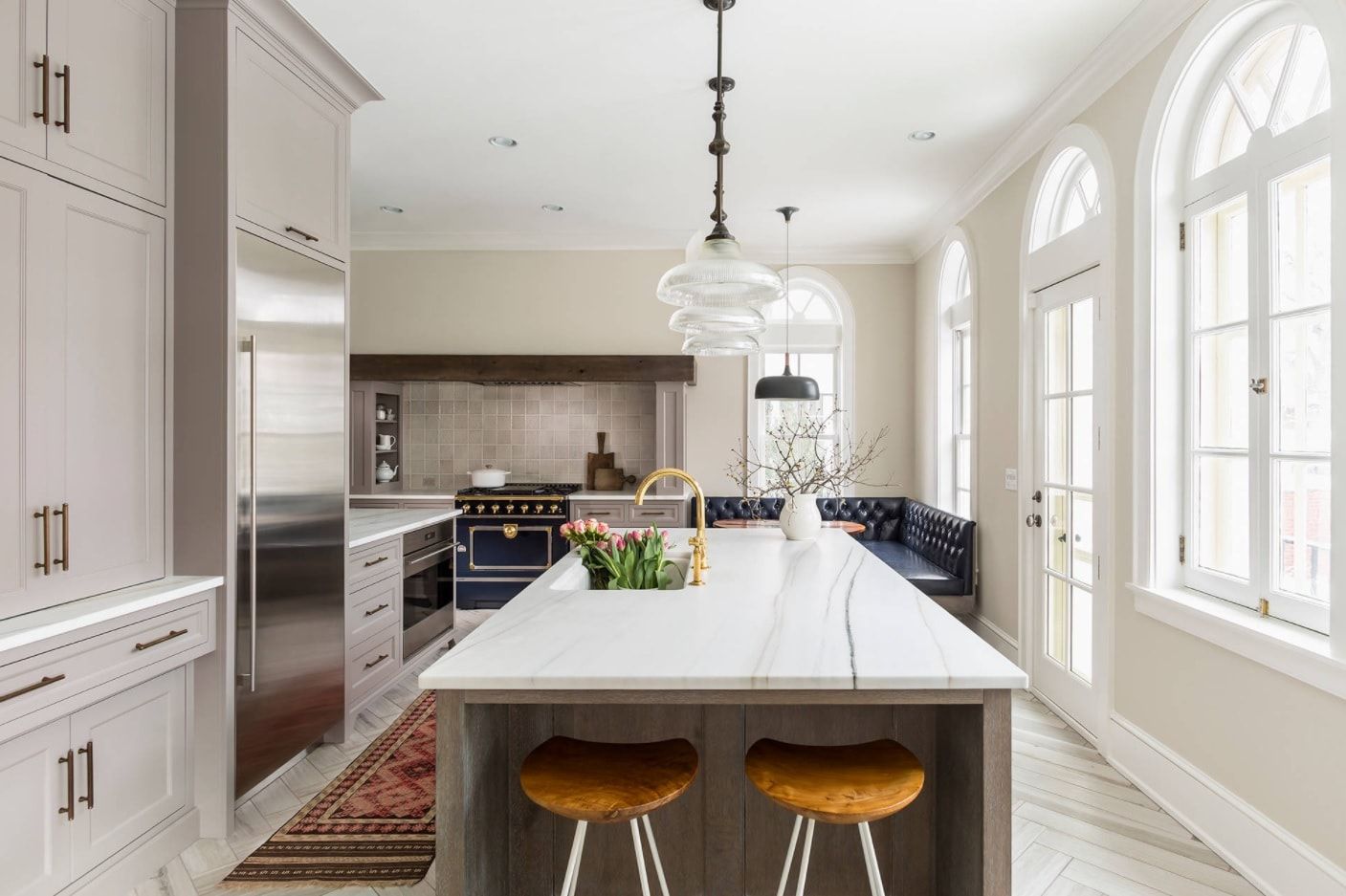 High cottage opens almost unlimited way to experiments and fantasy. How about the placing of cooking zone under the second level? Bold solution and economy of space achieved as the result. Pay attention to originally designed kitchen island with wooden extension thus providing and extra dining zone for a drink or a quick meal.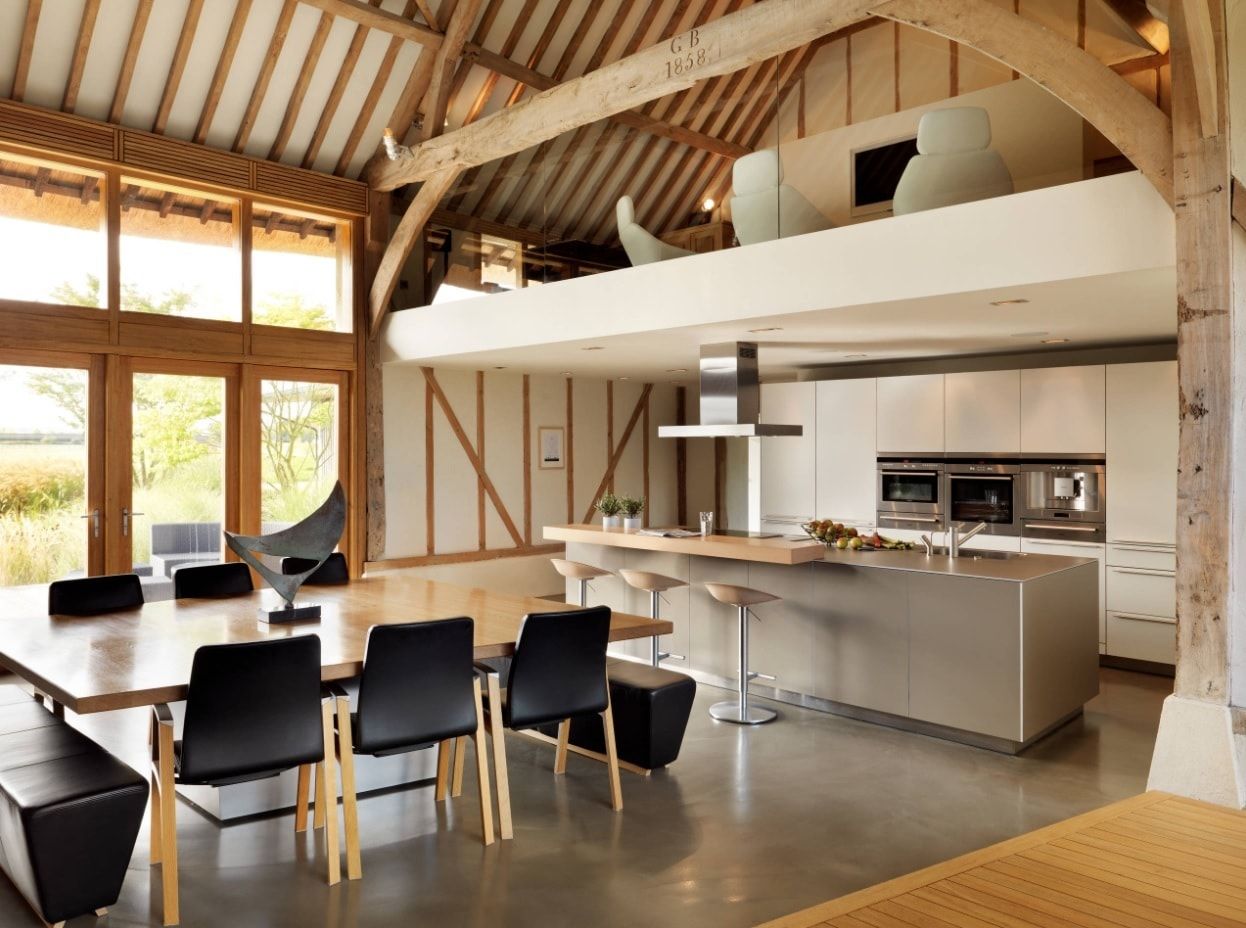 Such original wooden extension can turn the Contemporary style kitchen interior into the luxurious one by itself.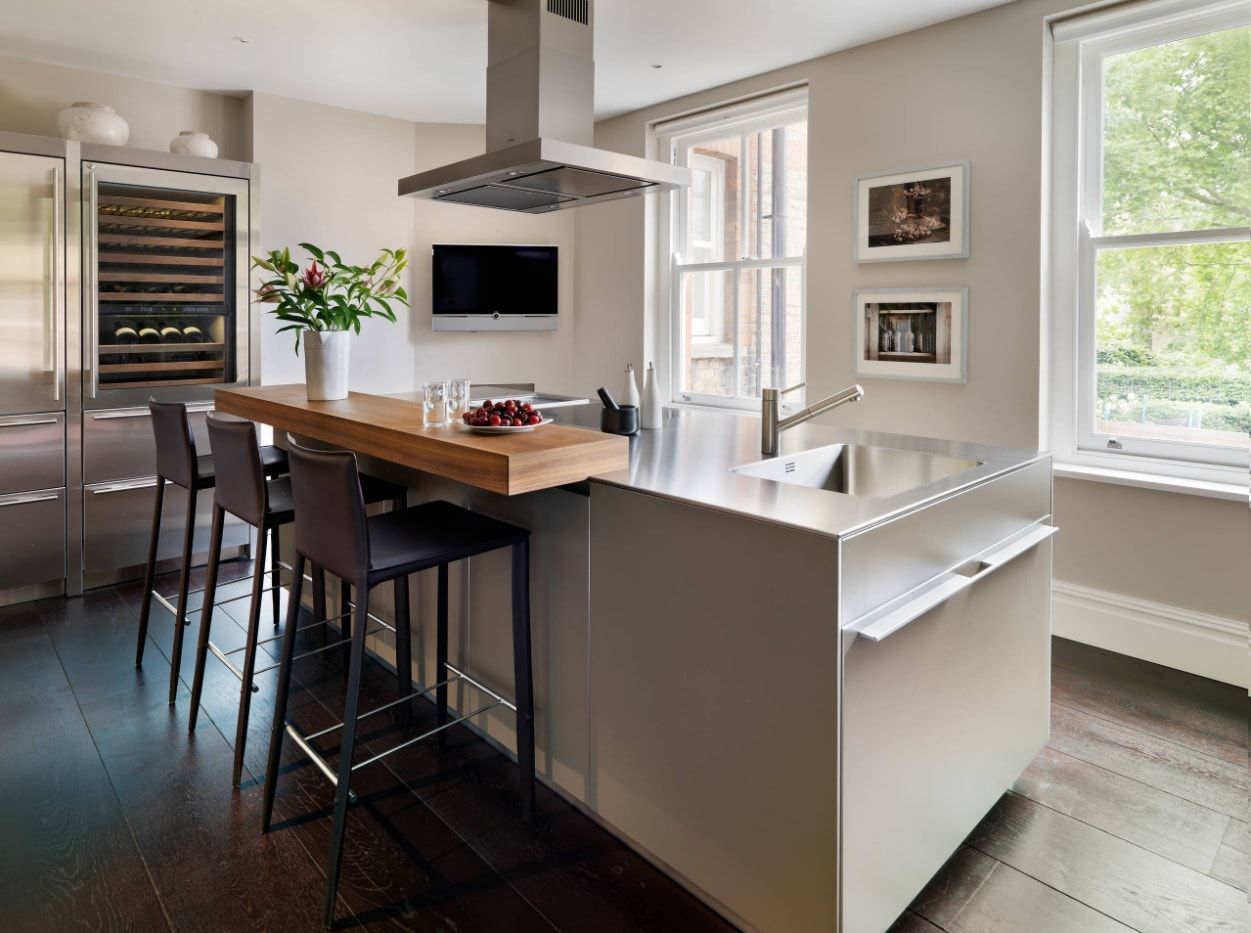 Another modern fashion trend is rounded kitchen island. And again, the designers' fantasy can go as far as it can. The result can stun even the most choosy connoisseurs. In addition, the rounding of kitchen island makes it more convenient to use. We achieve a bar counter where we can easily reach any remote zone.
To make your kitchen really luxurious and unusual, you can go extreme. If you are a fan of Rustic style and want to make your kitchen visually two or three centuries older, erect a real brick oven there.
Materials and items that will transform you kitchen
The marble or granite countertops add specific charm to the kitchen atmosphere. In combination with some other elements and design solutions, we can achieve a really unusual ambience. The design style has no matter.
The Hi-tech style still ready to surprise. This decoration stylistic has so many shades and tints that is hard to imagine. We can hardly predict the next hi-tech interior concept. The next examples show haw using just plastic, glass and paint we can turn our kitchen into something special.
The wooden trimming, of course, will bstow the kitchen unrepeatable charm. It is quite expensive and requires maintenence, but eco-friendly space will please you whenever it comes for cooking and meals. Also, we should mention that total wooden trimming requires space and scale of the room. Thus, turning your kitchen into timber decorated premise is right only for rather big or open layout kitchens.
Still, review can't be full without mention some of the interior elements that can add some luxury to the space. The most commonly used item is chandelier. It ca be large, made of crystal, have many tiers. But its main purpose is decorative. Don't make the chandalier to become the only lighting device. Especially in large kitchens. Add some built-in fixtures at your discretion.