Owning a spacious apartment in Paris is incredible luck. And the apartment in the French capital with a large terrace overlooking the Eiffel Tower – double luck. We offer you a small tour of the interior and exterior of one Parisian apartment, located in the penthouse and has its own spacious terrace. And by reviewing closer this Modern spacious terrace paris apartment design project we plunge into the origins of modern French urban style.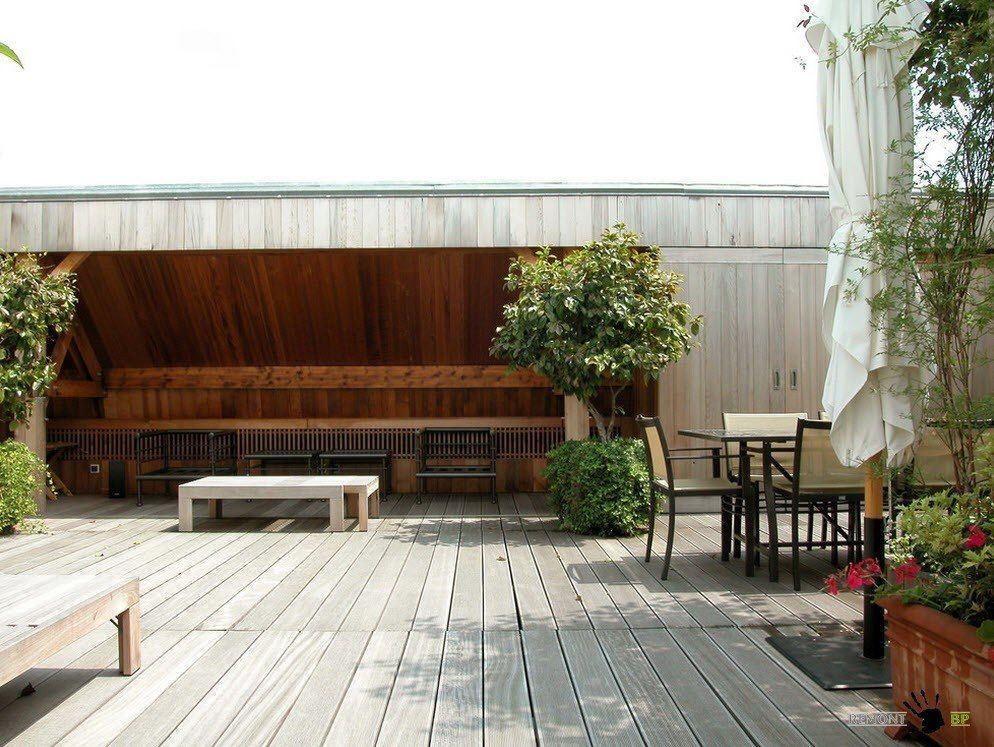 Let's begin our tour right with the terrace. Large wooden deck is partially open, partially includes indoors and canopies. This incredibly spacious terrace contains seating area under a covered awning, dining area, enclosed shower, not to mention the variety of living plants in garden pots.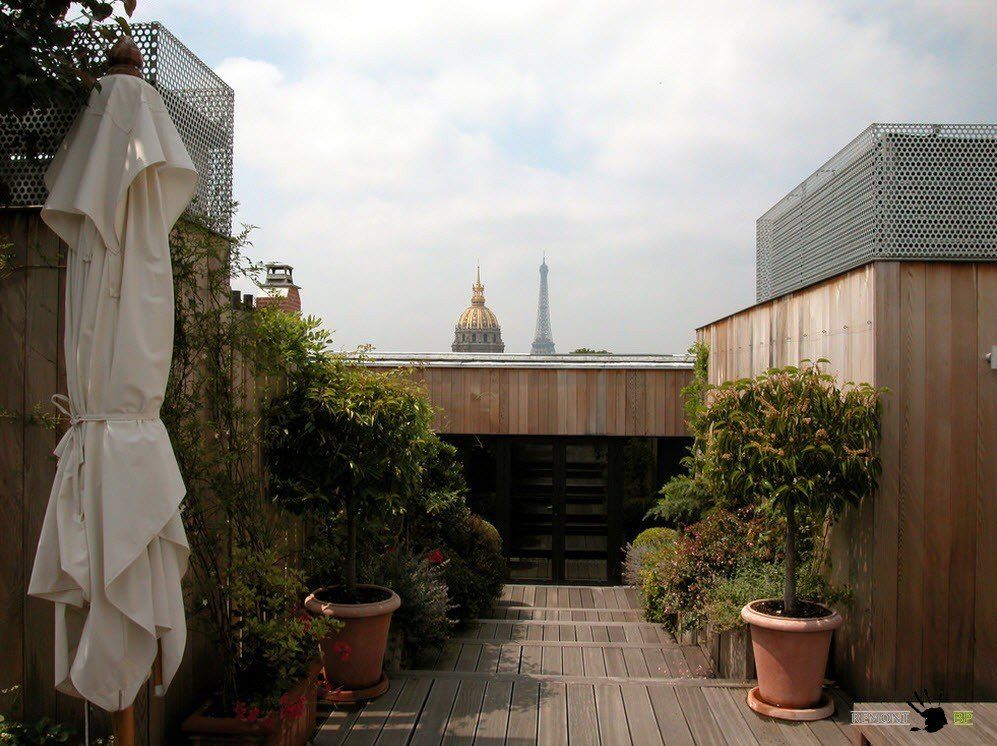 What could be better than to have the opportunity to go to a private terrace located on the roof of a tall building from which you can admire views of the city; have meal at the open air, surrounded by abundant vegetation, or drinking coffee under a canopy if the day is too sunny? And all this within the framework of a city apartment.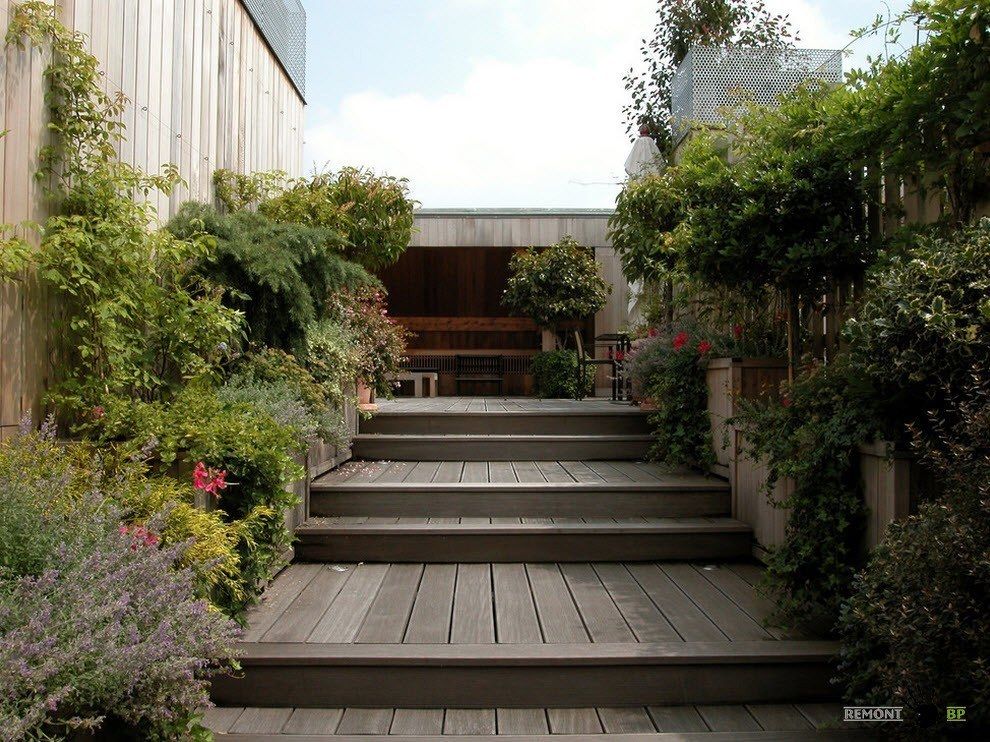 There is a variety of different plants On the terrace of, they are planted in accordance with cardinal and preferences of various specimen in the amount of sunlight and completeness of proliferation of root systems. As a rule, gardeners use perennials, not requiring a transplantation at the time of the cold weather, for such a floristic.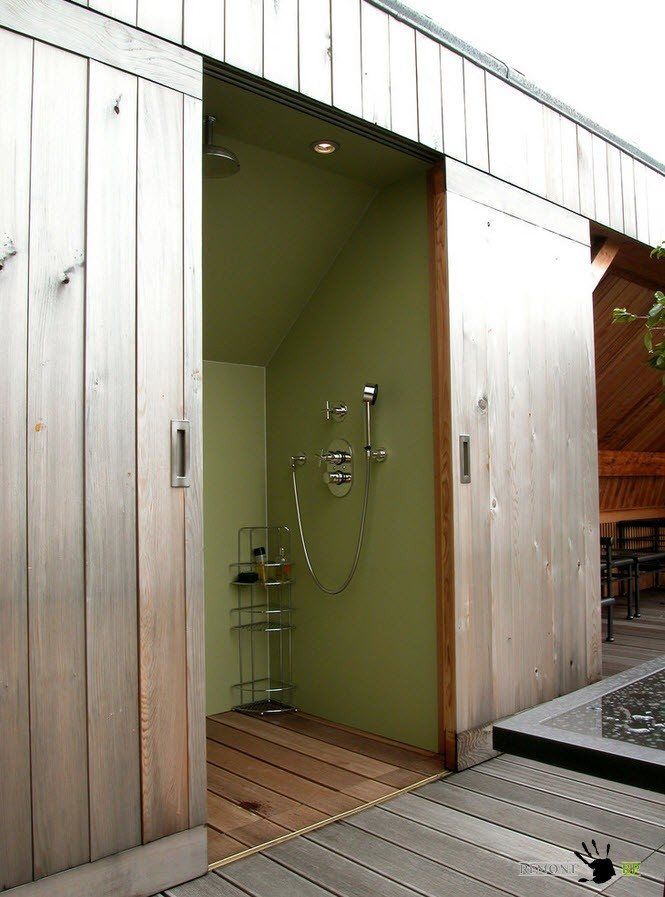 Here, on the terrace, with theкe is a small shower room behind wooden sliding door. Owners of this Paris apartment and their guests have the opportunity to, for example, sunbathe on the terrace and take a shower herewith without entering the apartment.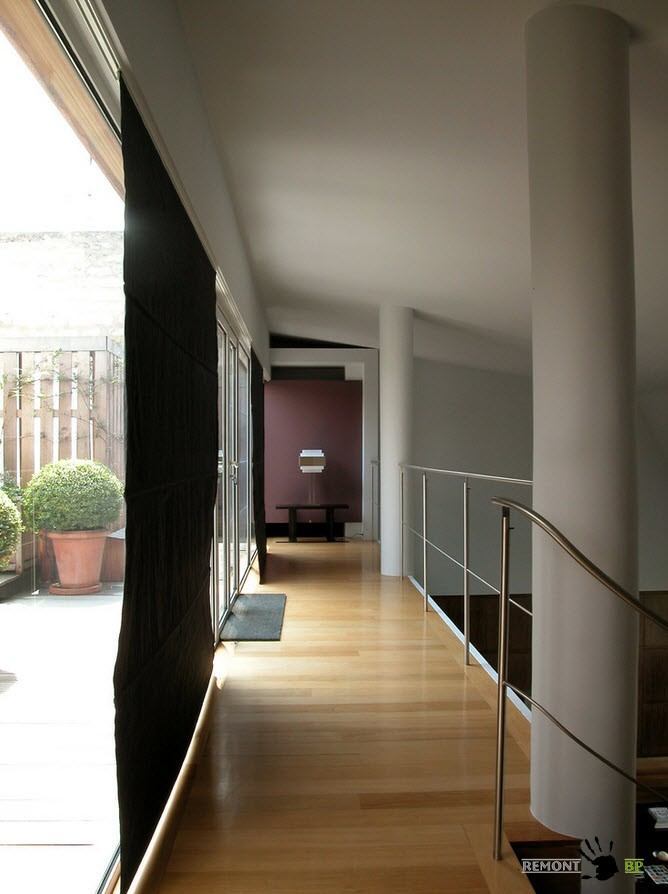 Through large sliding glass doors, we enter into the apartment decorated in contemporary style with Art Nouveau-style elements. Furniture and trim in warm, natural tones can be found in all rooms of Paris apartments.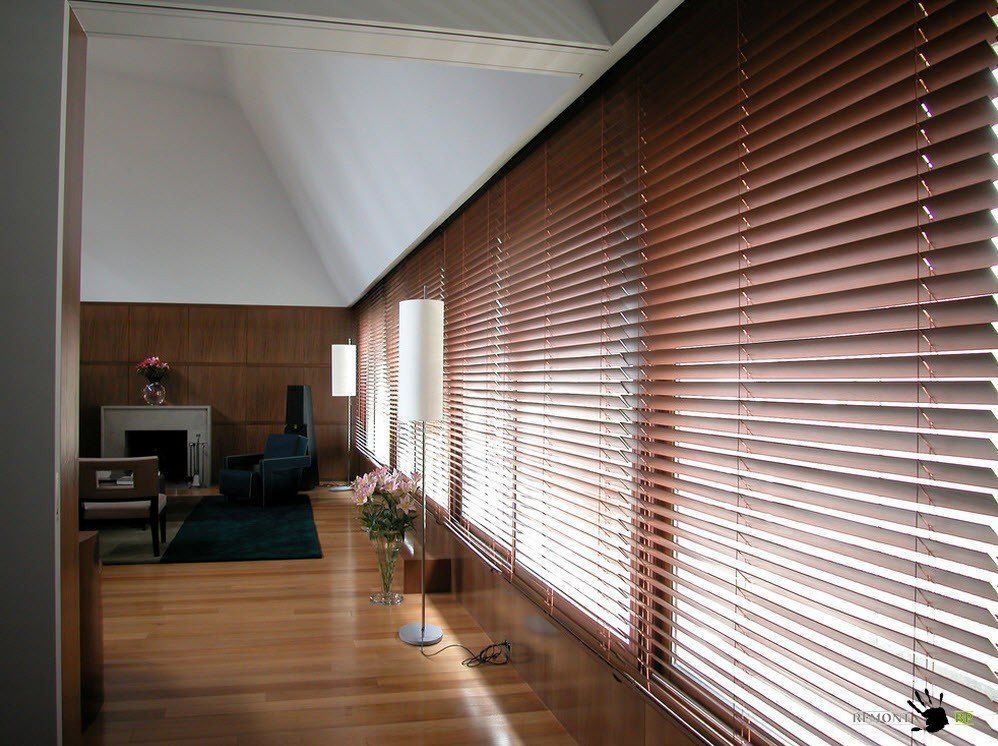 Let's begin viewing the interior of French apartments with a spacious living room in chocolate tones. An entire wall is composed fully of windows and provides an incredible amount of sunshine. But such light flows need to be controlled, so all the windows are decorated with the blinds.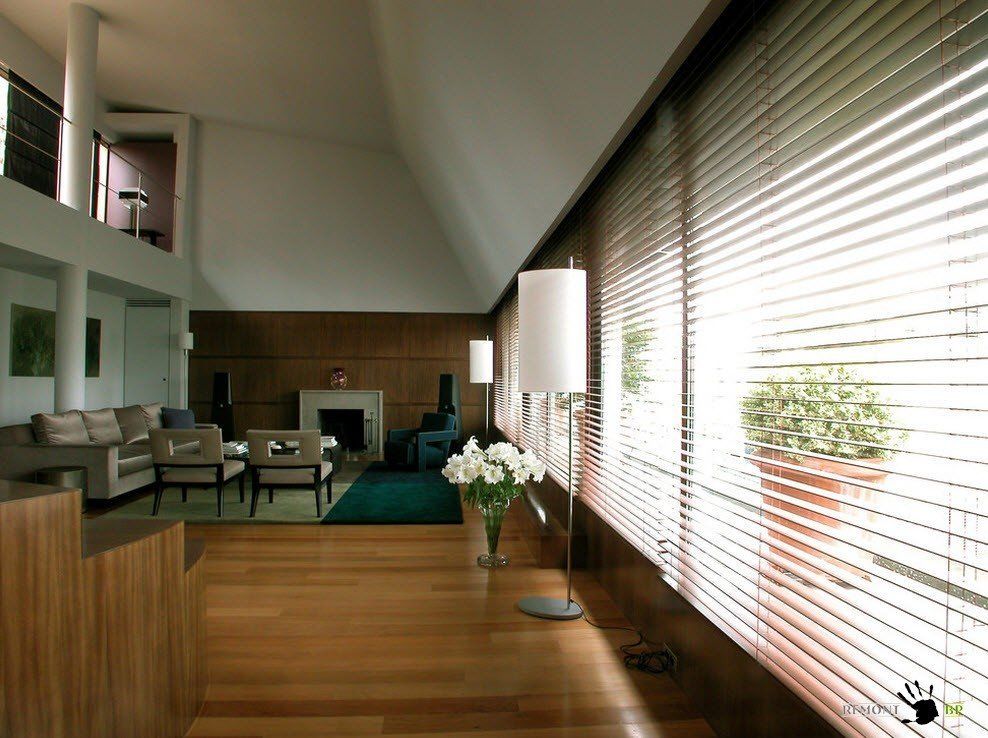 The combination of white and wooden shades of trim creates a pleasant and comfortable atmosphere for a good rest in the living room. And the soft zone of living and fireplace only promote relaxation.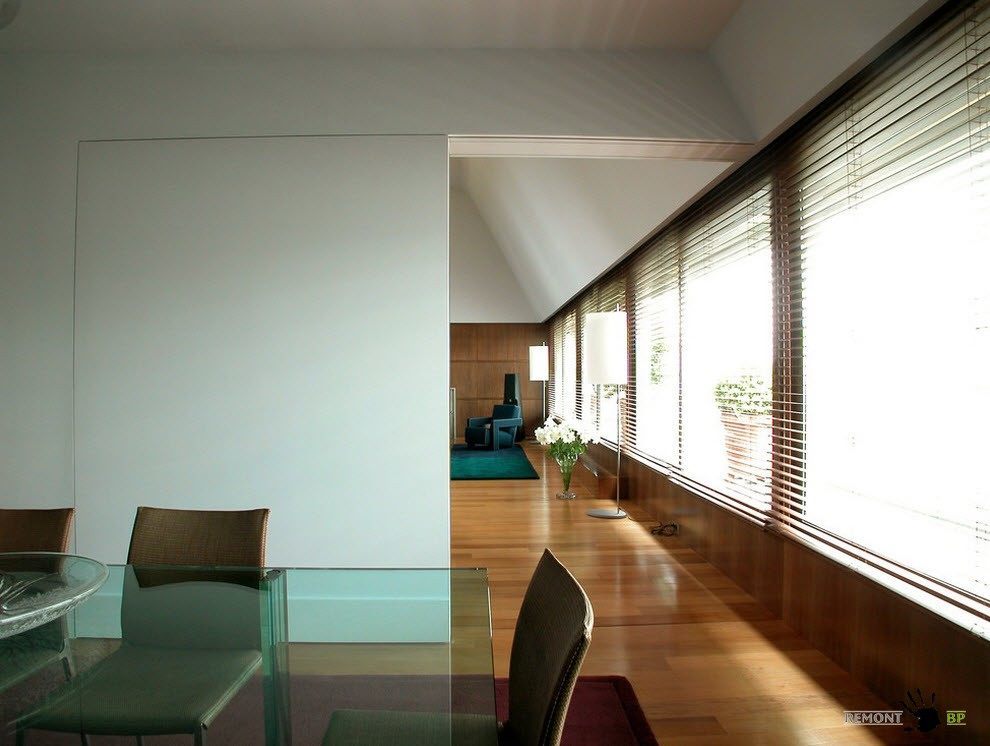 After the living room, we find ourselves in the dining room by pushing the "coupe-door", where the table with glass top and comfortable chairs made up the dining group.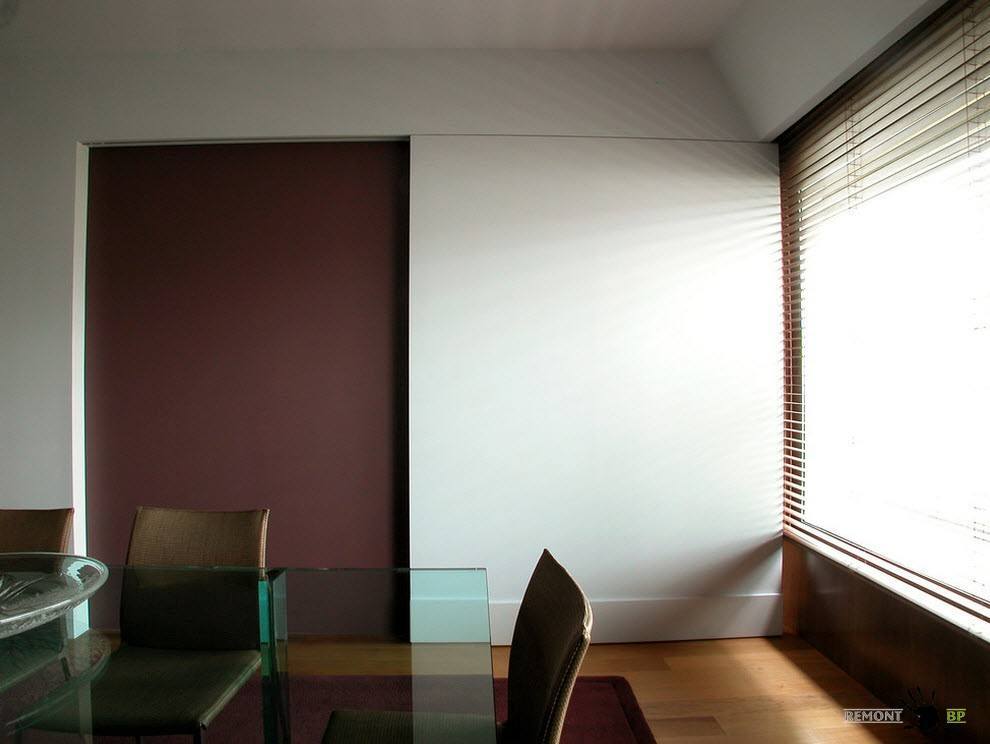 Following on the snow-white corridor, which space has cleverly absorbed storage system and then getting to the master bedroom.
In the bedroom, we can once again enjoy the gaze-pleasant chocolate and woody shades in the decoration, furniture and textiles room. A spacious room with a large bed can afford embedded storage system disguised as niche constructions as well as dark, coloring stains of furniture and flooring. After a few steps, passing the screen-wall, we get to the bathroom.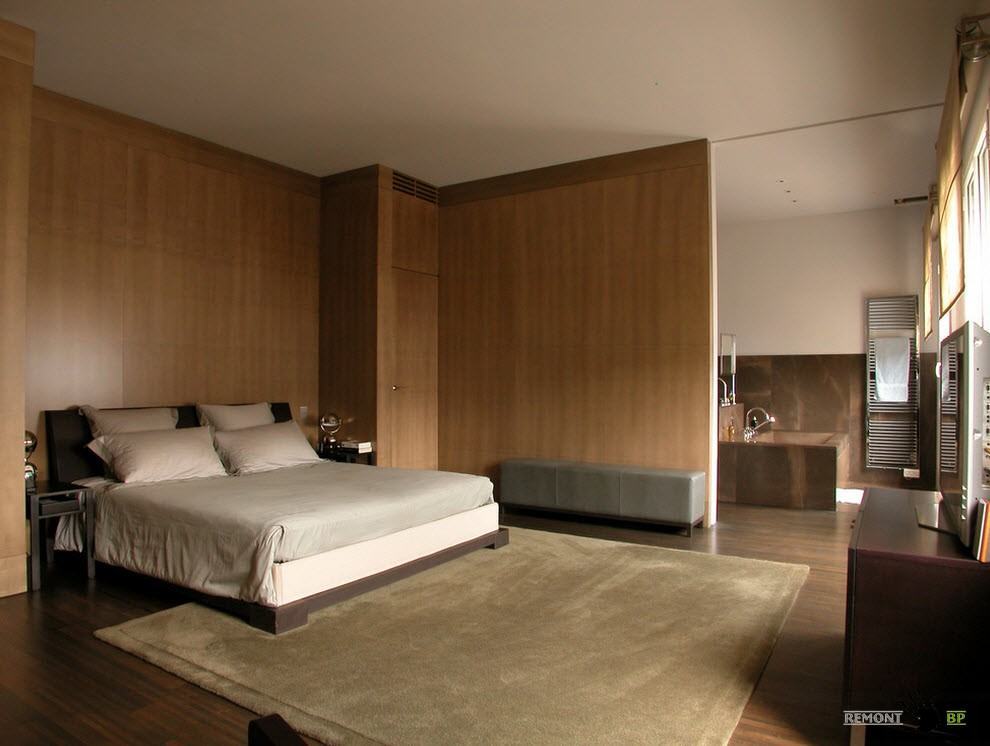 Space for water treatment has as immodest dimensions as the other rooms of this Paris apartment. Again, warm shades of brown caress our eyes, beckoning to relax in the bath with foam.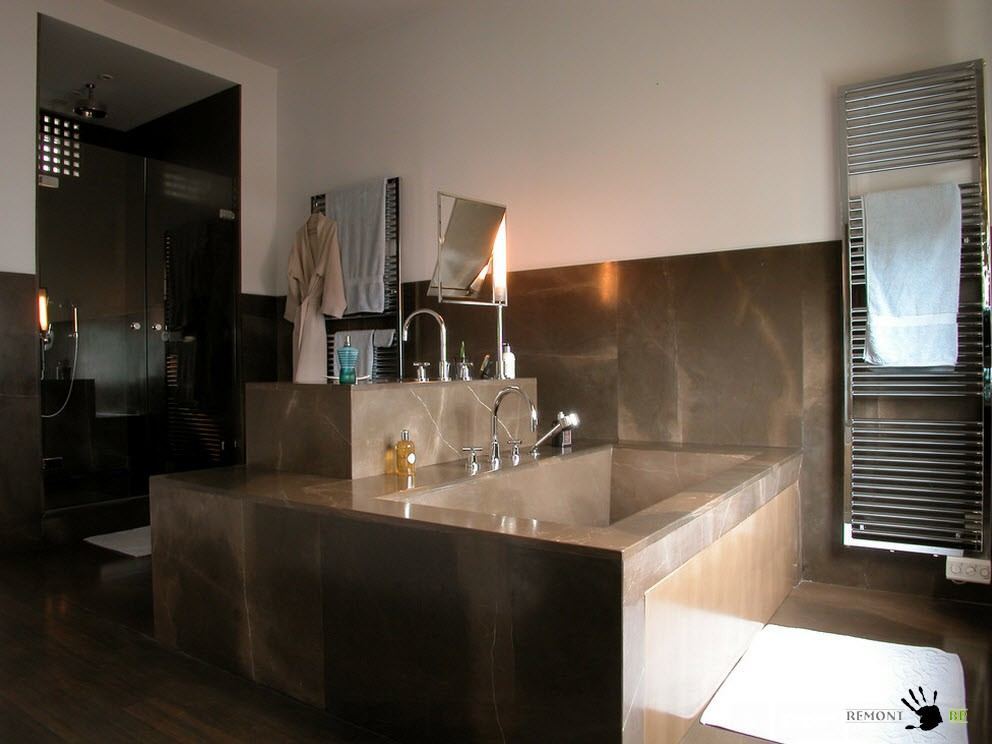 Full-fledged shower is located behind glass doors, which has enough space not to feel lack of comfort, when being in a confined space. Dark chocolate shades in shower decoration create a pleasant and comfortable atmosphere.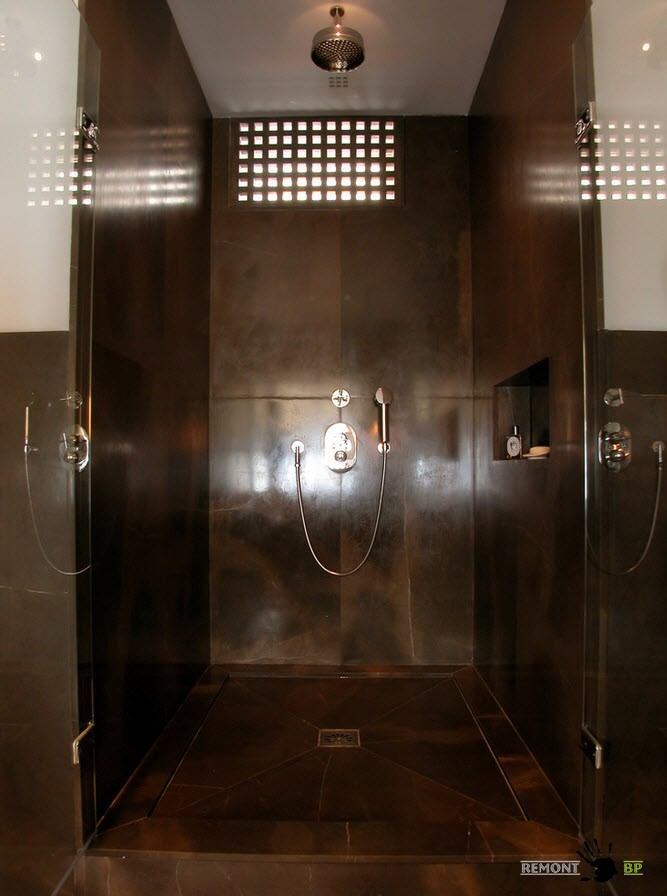 This French apartment has everything – even special wine cabinets to storage an impressive collection.