Empty space in the interior can be filled decorated with the help of a variety of subjects. It can be a large flower, decorative floor vase and much more. But if you want this space to be not only beautiful, but also functional, then it's time to overview the most original & creative ideas for wall shelves. The shelf can be as simple, concise, as more original and unusual. In any case, try to stick to the style of the room, so that everything looks as harmonious as possible.


Wall Shelves: Types and Their Differences
Before going for a purchase or looking for master classes, we recommend you decide what type of shelf you really need. This will significantly reduce the time spent on its selection or creation.


Perhaps the most popular option is the classic one. Such products are as simple and minimalistic as possible. Therefore, they are convenient both in installation and in use. But despite this, the shelves can look quite different. For example, rectangular, asymmetrical and of other forms.
The next, no less popular option are corner shelves. They can be the same as the previous ones. The only difference is the mount. In this case, two adjacent walls are needed for this.
Suspended shelves are also quite often used in the interior. However, unlike previous versions, it is very easy to do them by yourself.
If the basic types of shelves are easy to understand, the next thing to do is to determine exactly how you plan to use them. For example, it is better to make products for books more durable and reliable. In order to store frames with photographs or small figurines, glass shelves will suffice. But if you plan to install them in the kitchen, it is better to take care of a more secure attachment.
We also recommend paying attention to the material used to make the shelf. After all, each of them has its advantages and disadvantages. For example, plastic structures are as simple as possible in maintenance and installation. In addition, there are many different options. Some are visually very similar to a tree.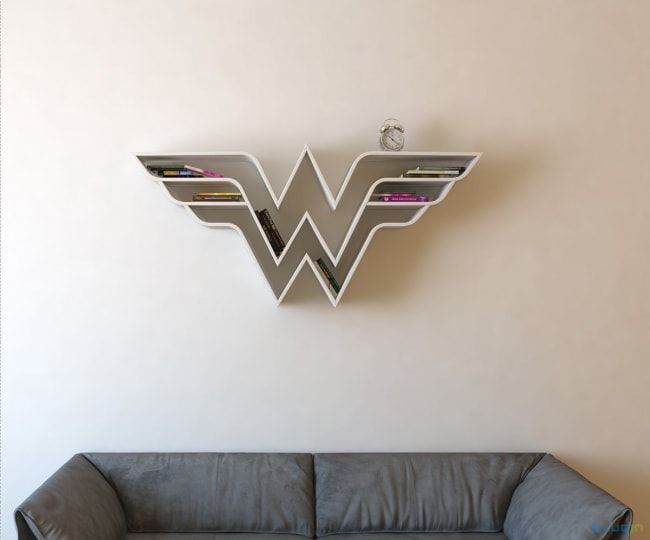 In turn, metal structures are more durable and reliable. But do not install this option in the interior in the classical style. The most attractive and organic they look in the style of Modern or high-tech.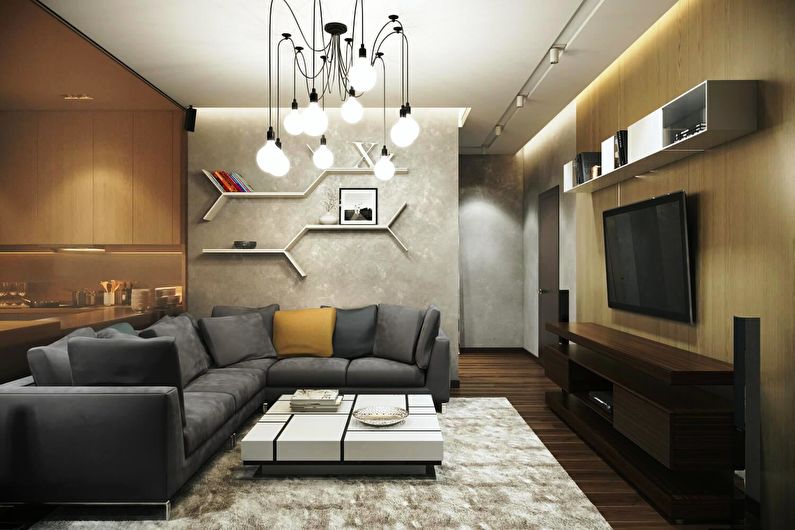 It is necessary to note wooden shelves separately. They can be made even at home. In addition, such products have a long lifetime.
As for the mirror designs, they look very nice and fit almost any interior. But still they have a very serious drawback – fragility.
Most original & creative ideas for wall shelves with your own hands
Unusual, stylish designer shelves look stunningly beautiful. But this does not mean that you can not do something worthwhile at home. Therefore, we have prepared several master classes, with which you can implement interesting ideas.
Bookshelf in the frame
A beautiful, small DIY bookshelf will be appropriate in every room. But nevertheless it is necessary to do it proceeding from the general style of an interior. In this case, we propose to make an interesting variant for the children's room.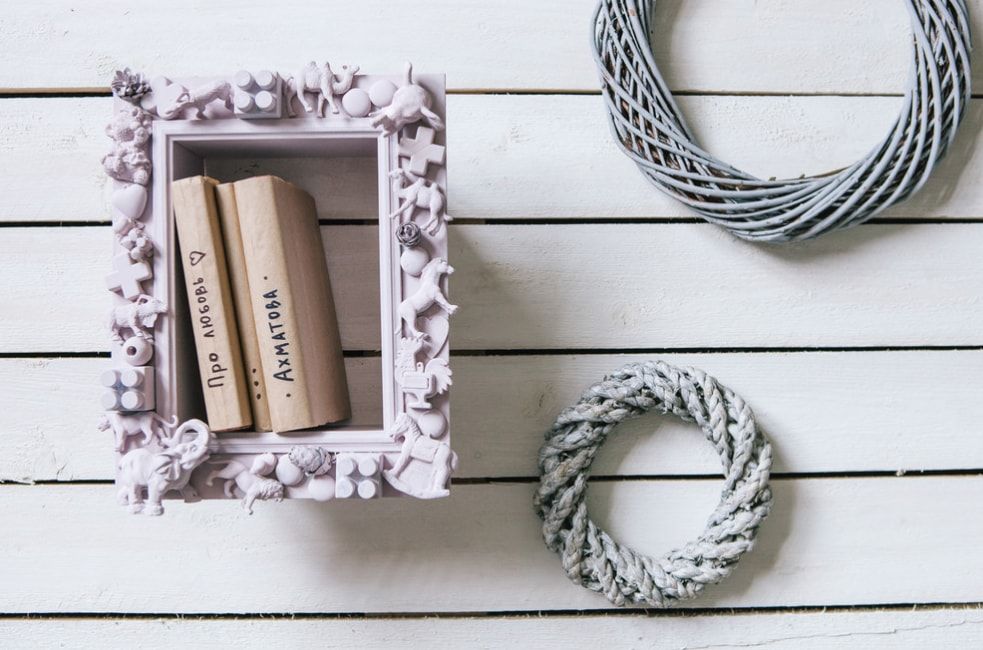 We need:
simple frame;
decor;
glue gun;
dense cardboard;
acrylic and spray paint;
Painting tape;
PVA glue;
ruler;
pencil;
scissors;
stationery knife.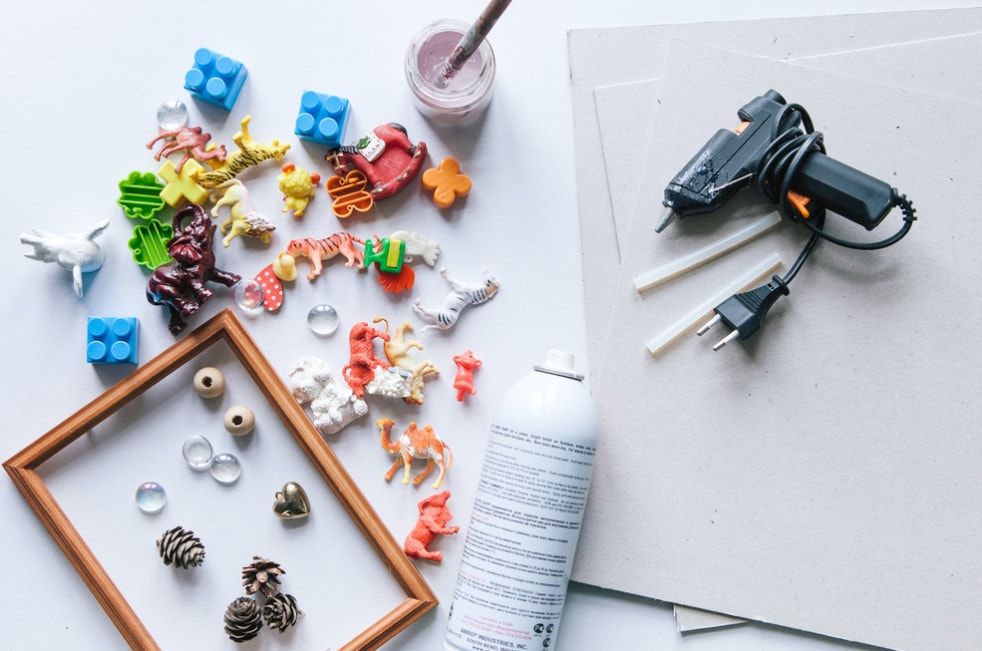 First of all, we circle the outer edge of the frame on a thick cardboard.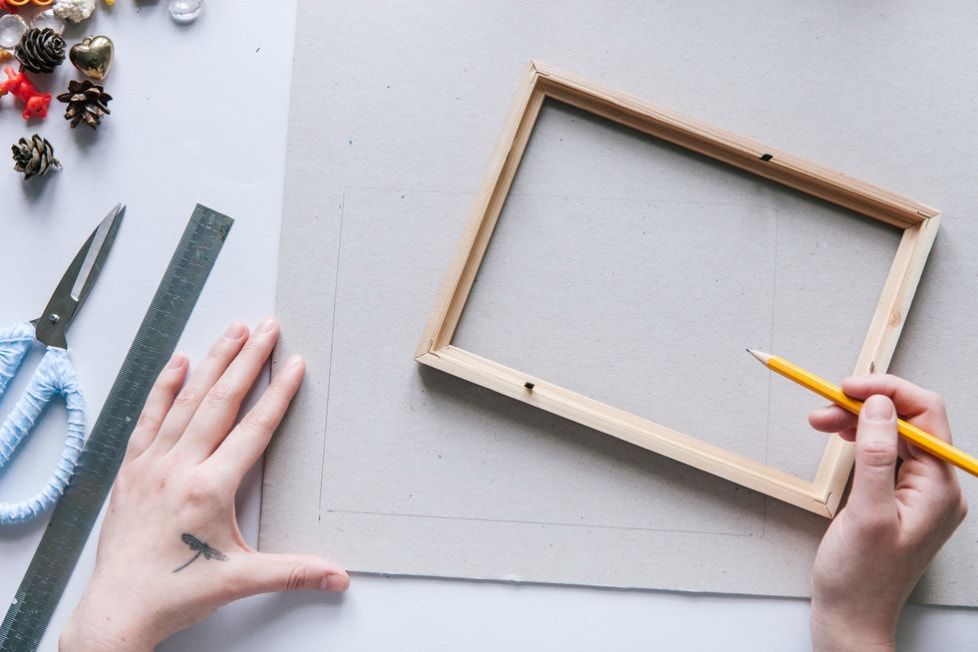 Draw a fairly wide field with a pencil, so that you can fit all the prepared decor.
Gently cut out the fields with scissors or a clerical knife.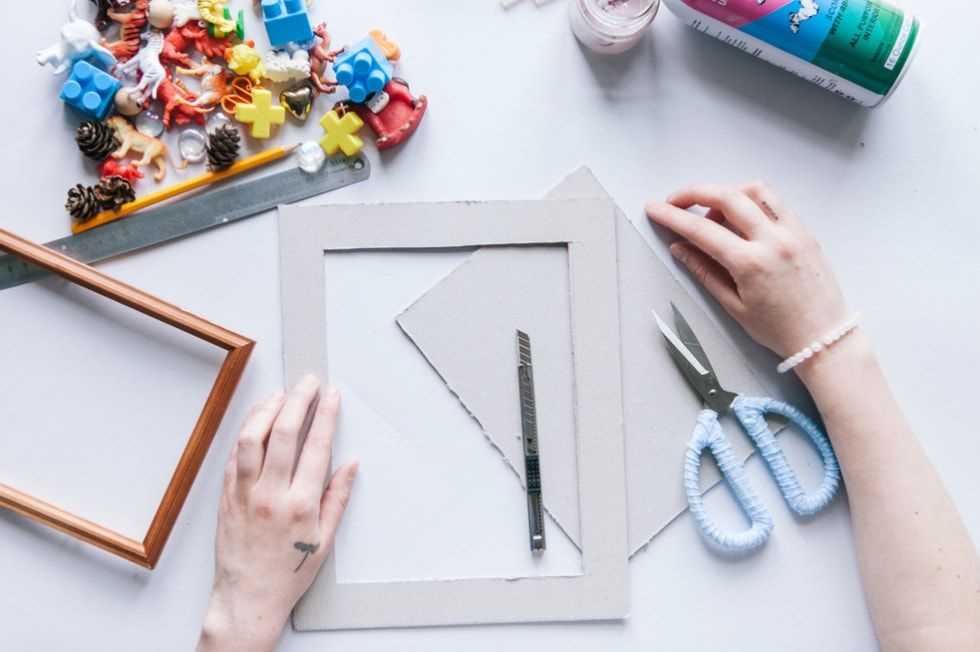 Apply field to the frame, and if all the parts are fit, then connect them using a glue-gun.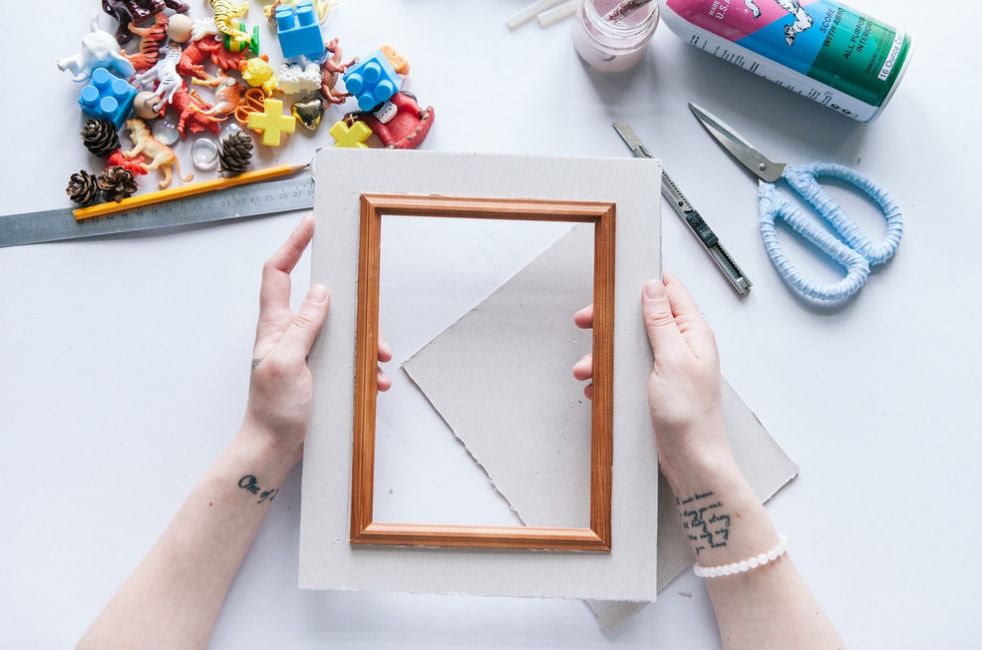 We cut out four walls for the future shelf out of the cardboard.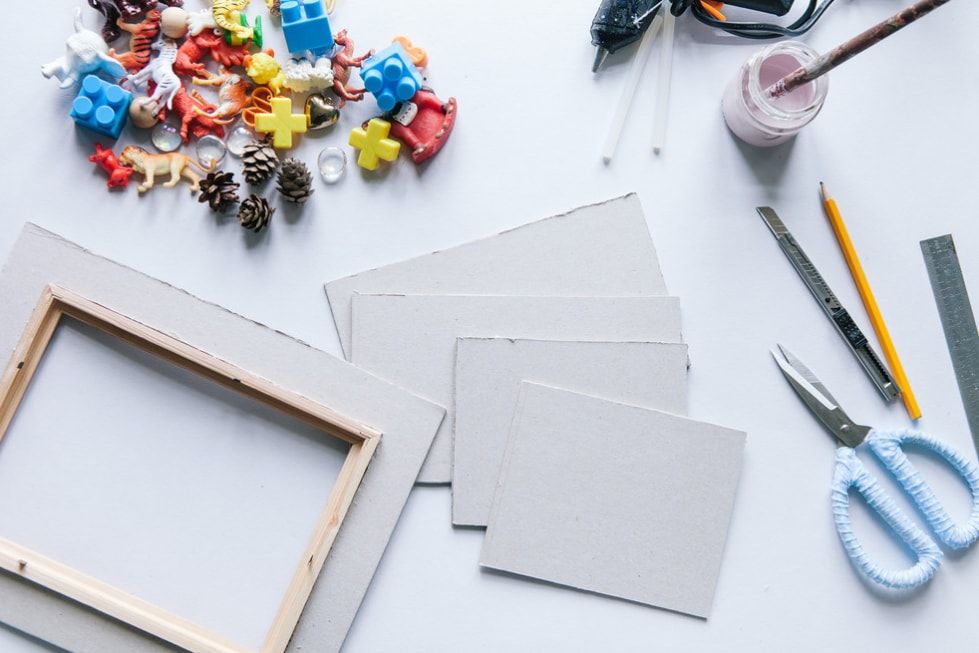 Glue wall via glue-gun and additionally fix the walls by the simple PVA glue and masking tape.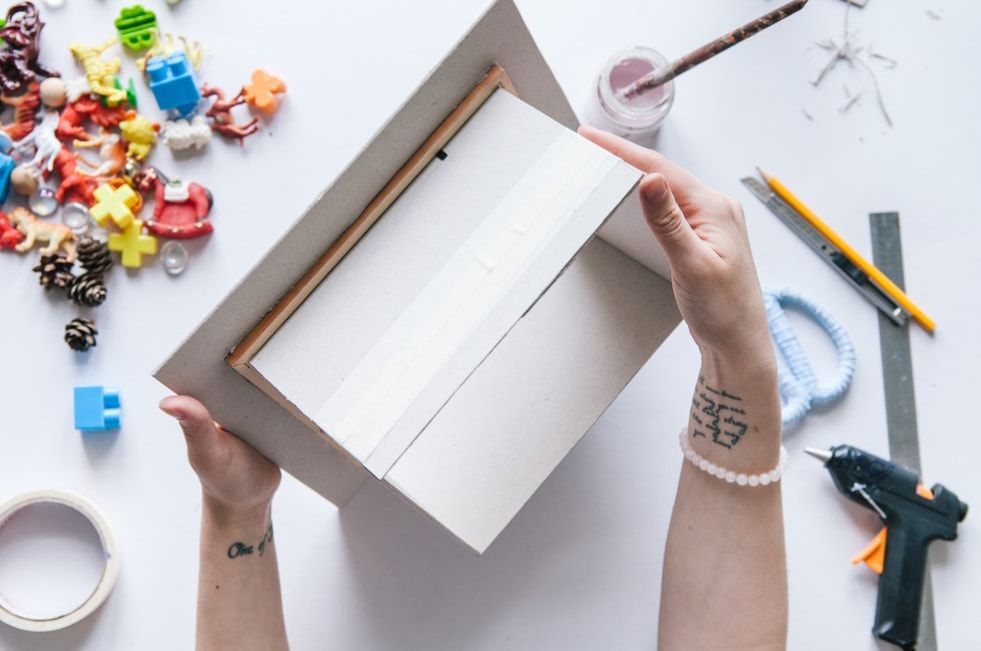 Pre-lay out all the decor pieces on the surface and fix them on the shelf with hot glue.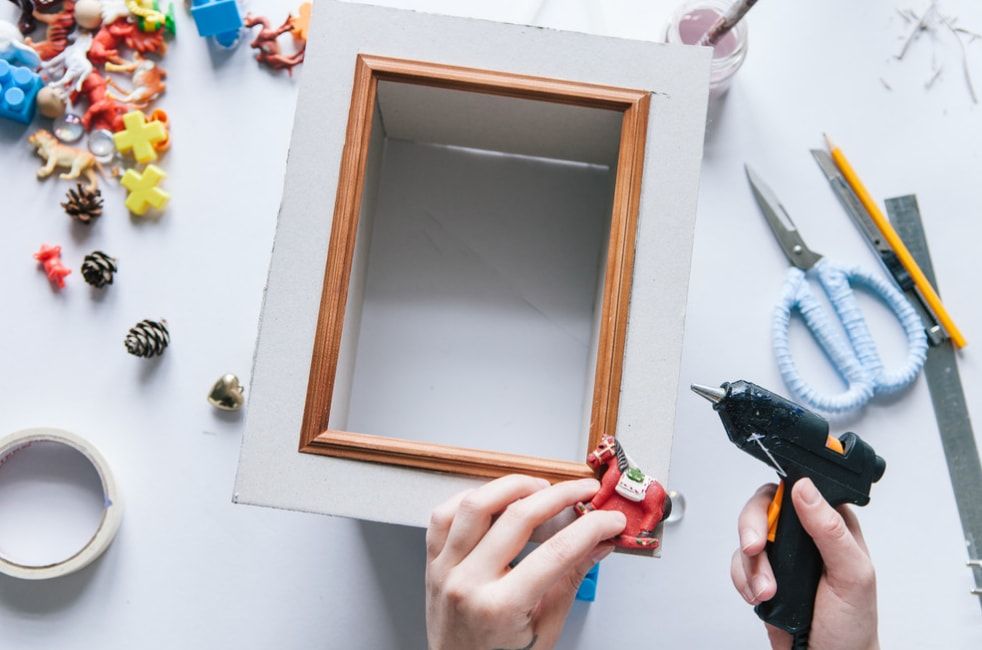 It is better to use the simplest and easiest details, similar in style.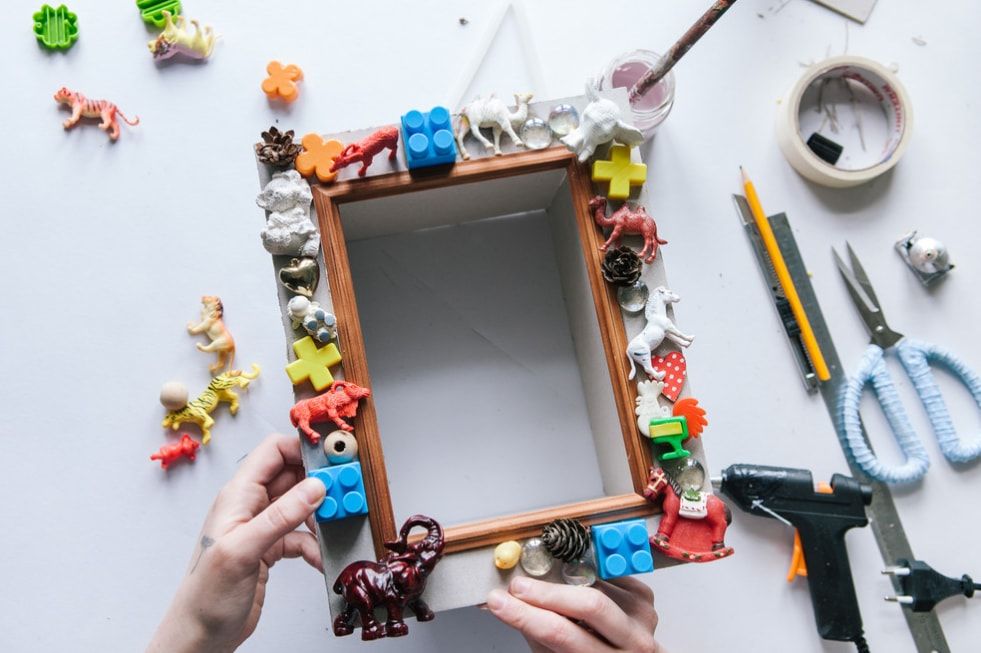 Paint the whole shelf with spray-paint. If necessary, make another layer of acrylic paint.
Leave the shelf for no less than a day. After this, you can safely hang it on the wall and fill with books of small size.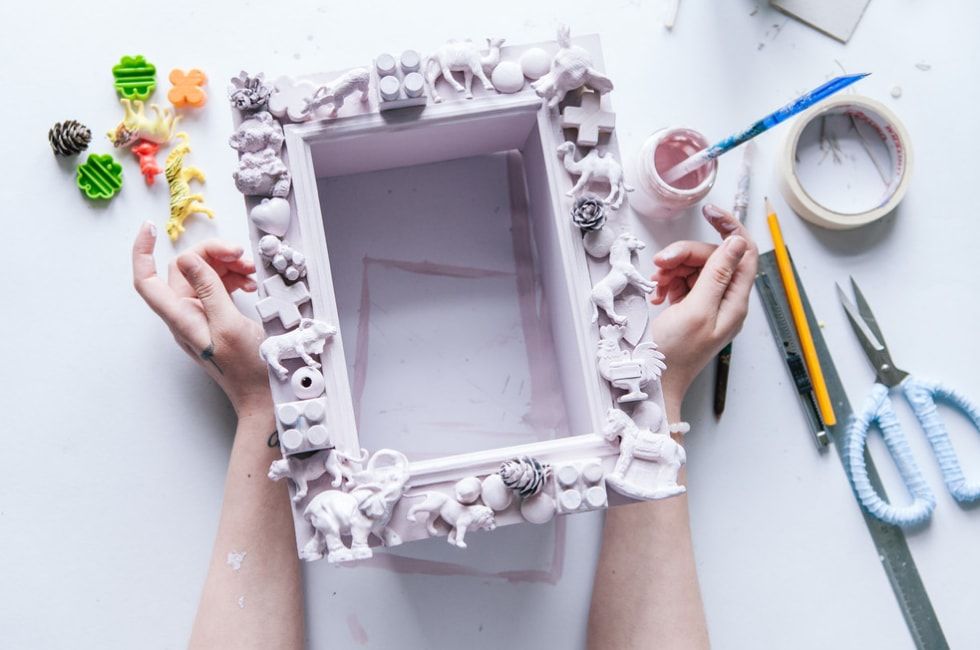 Transformer shelf
If you plan to make a shelf with your own hands, but until the end have not decided what exactly will be stored on it, then the transformer design is an ideal solution.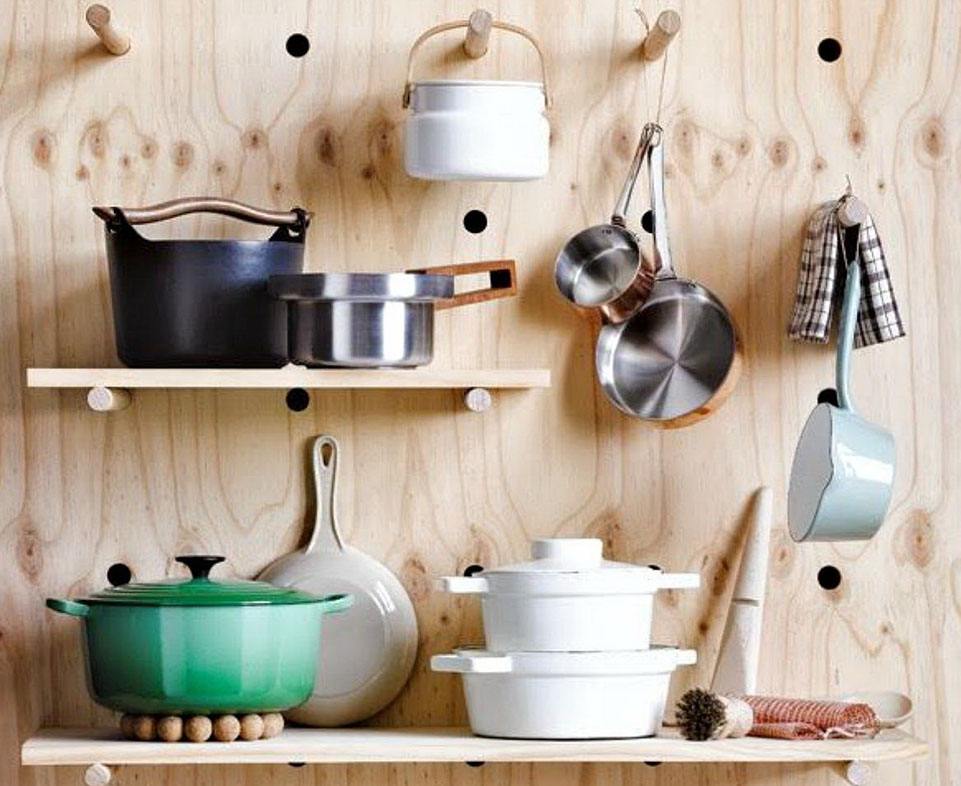 In the process, you will need the following:
a wooden board and sticks;
Shelf boards;
drill;
sandpaper;
pencil;
saw;
tape-measure;
drill
To begin with, you need to make a markup on the big board. That is, indicate the distance at which the holes should be.
Only after this you can start drilling at an angle of 90 degrees.
After the first hole is ready, insert a stick into it. If everything is correct, then continue to work on the rest.
Remove sawdust and turn the board. If there are splits on the reverse side, then simply tear off or cut them off. Then we process the holes with sandpaper.
Correct the length of the sticks with a saw. It is very important to take into account the width of the boards. As for their length, if necessary, it can also be adjusted.
Set the shelf on the wall and distribute various items on it. If desired, you can change the layout of the shelves, which is very convenient in everyday life.
Shelf of unusual shape
Those who love creative and unusual things in the interior, we propose to make a non-standard shelf with our own hands.
We will prepare such materials:
board;
drill;
saw;
metal washers;
rope;
lighter;
corners
Using a saw, cut the board into pieces of the same size.
Make holes in each workpiece at the same distance with a drill.
Stretch the rope through all the bars. For their separation we use metal washers.
Fix the corners at the edges and hang the structure.
Open wall shelves in the interior
Wall shelves can be really very effective, beautiful, stylish, and unusual. Each design looks attractive in its own way. Choose a suitable option for yourself and safely start creating your own unique shelf.