Sometimes after the bustle of the city all of us want to be closer to nature. If you have no possibility to get to such log hut in the village, you can decorate your own country house in appropriate way. Just as it was made by one of the enthusiasts of a healthy way of life in reviewed today Romanian private house green eco design project.


One of the brightest examples of such "adapted" places is this small house in Romania, which combines all the charm of living in nature with comfortable conditions.
Front of the house is made of wood and metal. This design creates a sense of the reliability and monumentality  of the building. Front of the house facing the street shows the image of quite modern structure. At the same time, the patio looks like a cozy forest glade overgrown with flowers and interwoven branches of trees.
The fence has a combined structure. Part of it is made of wooden planks, other part looks like a rustic fence. This design looks great in combination with the chosen style of landscape design and stone paths. Garden pathways here are paved with irregularly shaped stone tiles that are located at some distance from each other. For a moment, it may seem that once was the river in this place and left a pile of scattered large rocks after it.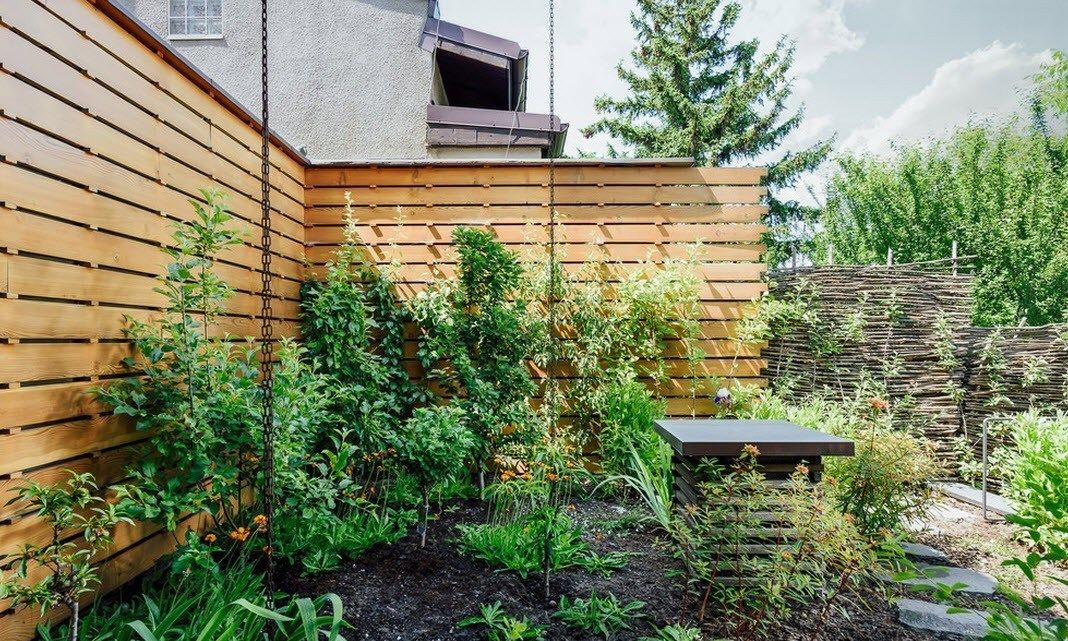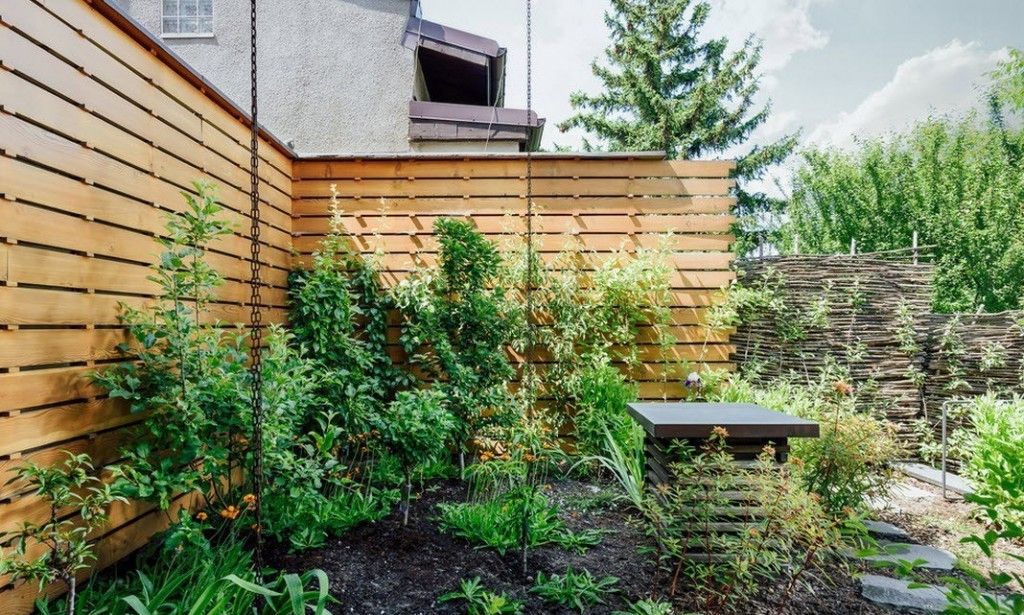 Seemingly overgrown courtyard design is a godsend. At first glance, it looks bad-groomed. Herewith, convenient location of the pathways allows you to feel yourself on forest paths among the flowers and herbs.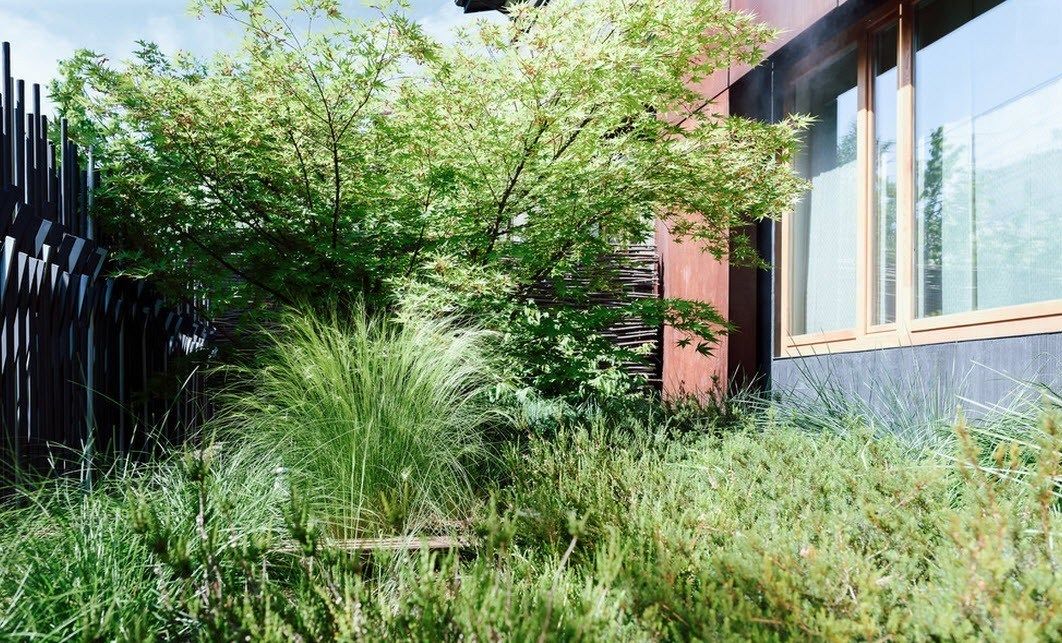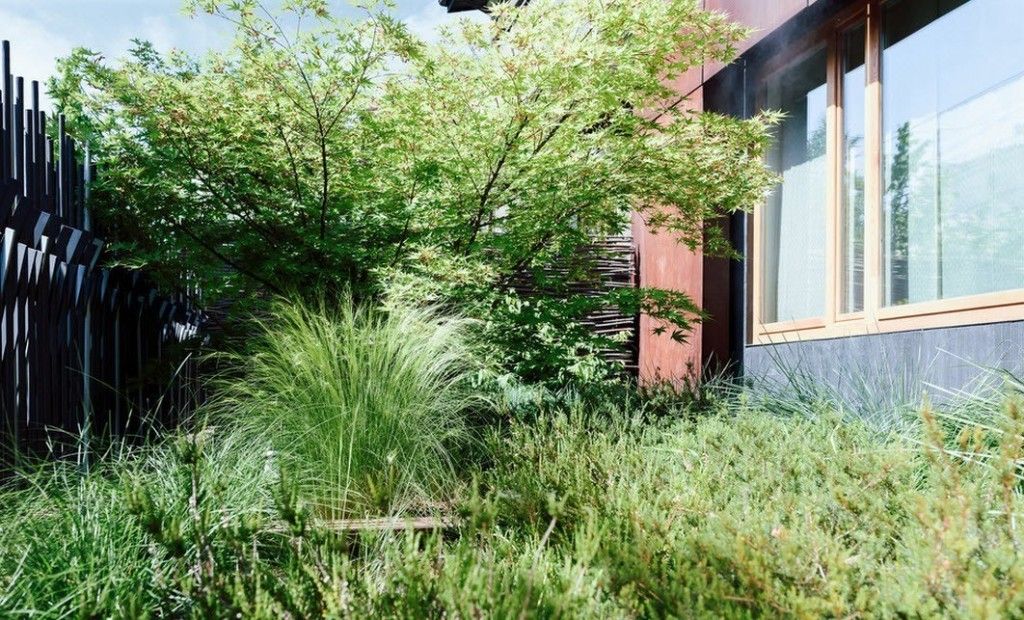 The abundance of plants is the feature of this yard. They entwine fences, adorn the terrace and are planted all over in pots and tubs.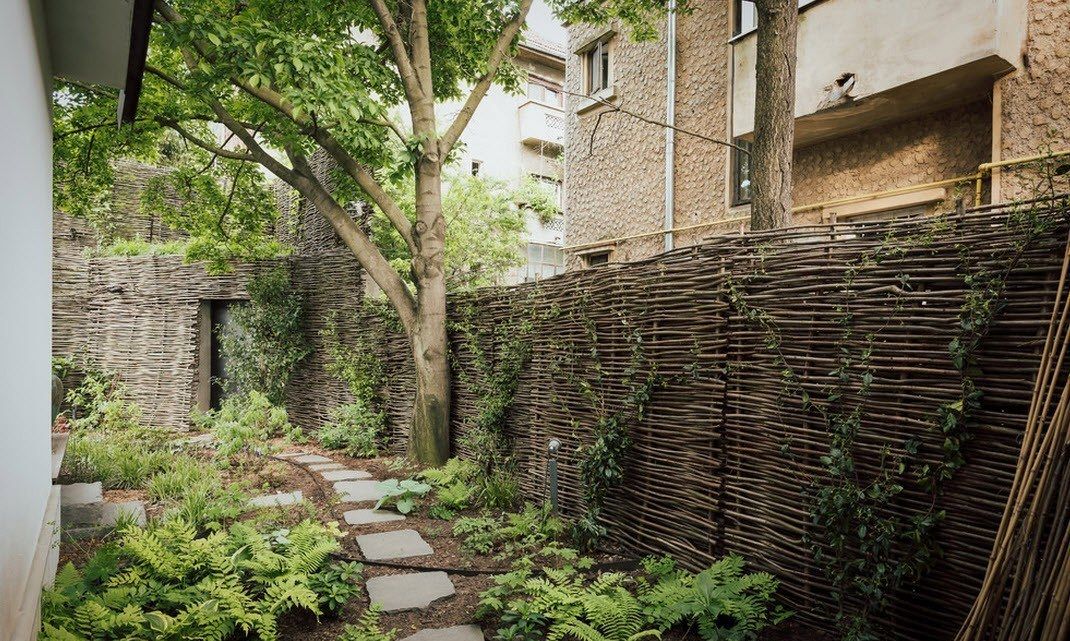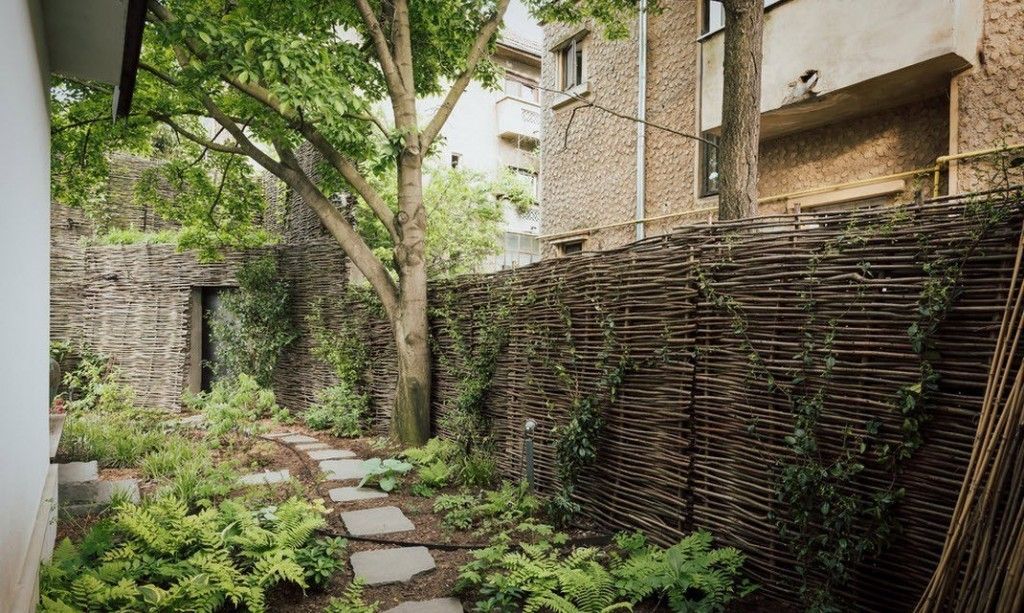 Wooden floor in the veranda allows the house space to merge smoothly into the atmosphere of the yard. Artificially aged pots complement the atmosphere and emphasize the colors of the entire composition.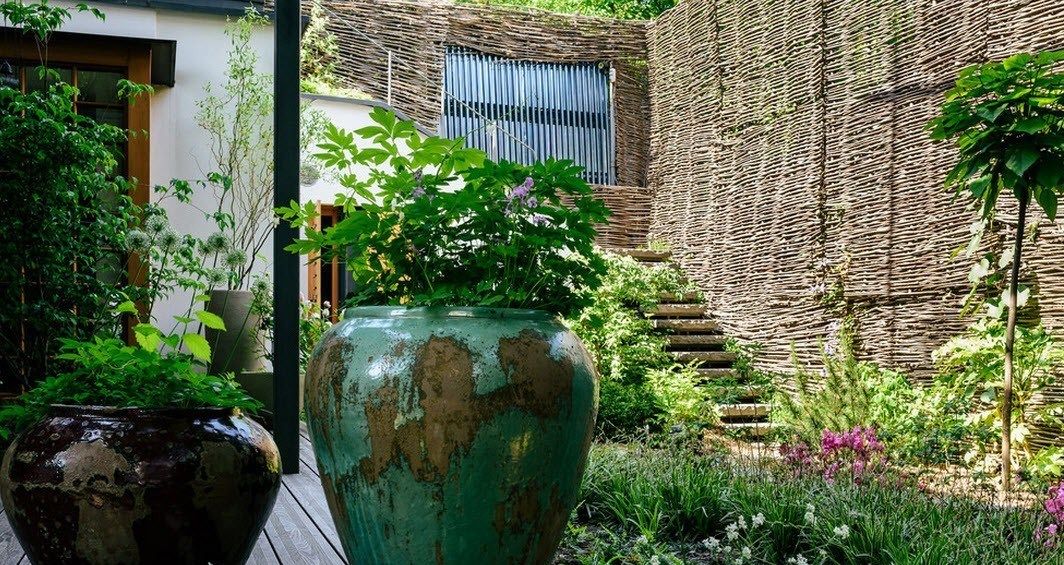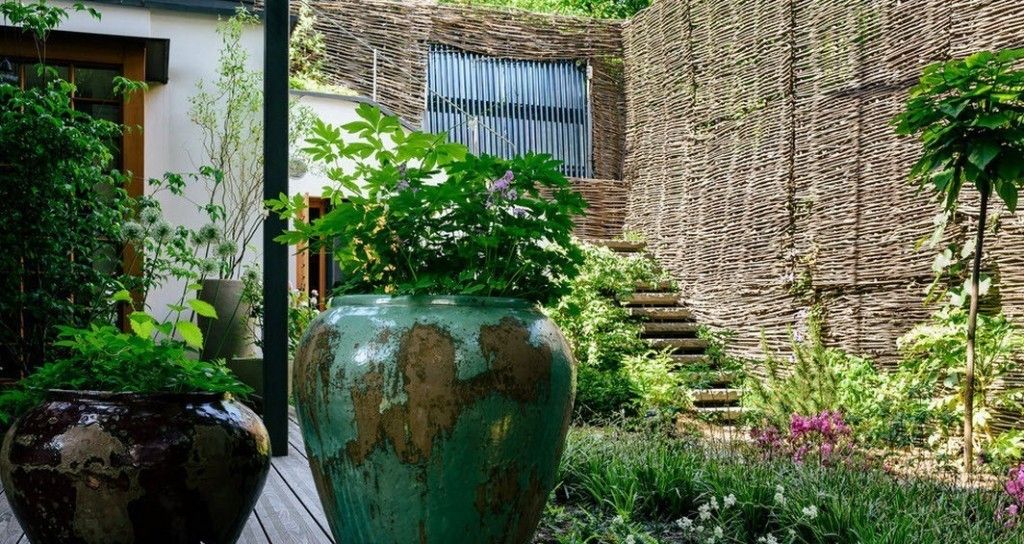 Spotlights and other devices and constructions that make practical use of this space convenient and comfortable are also used in the design of the courtyard.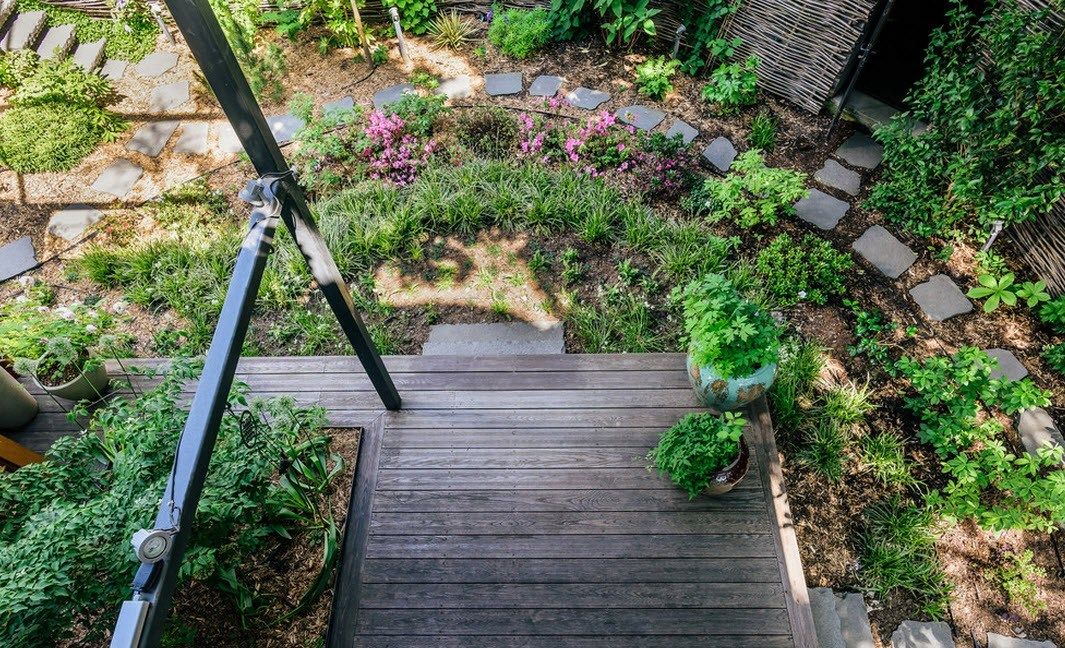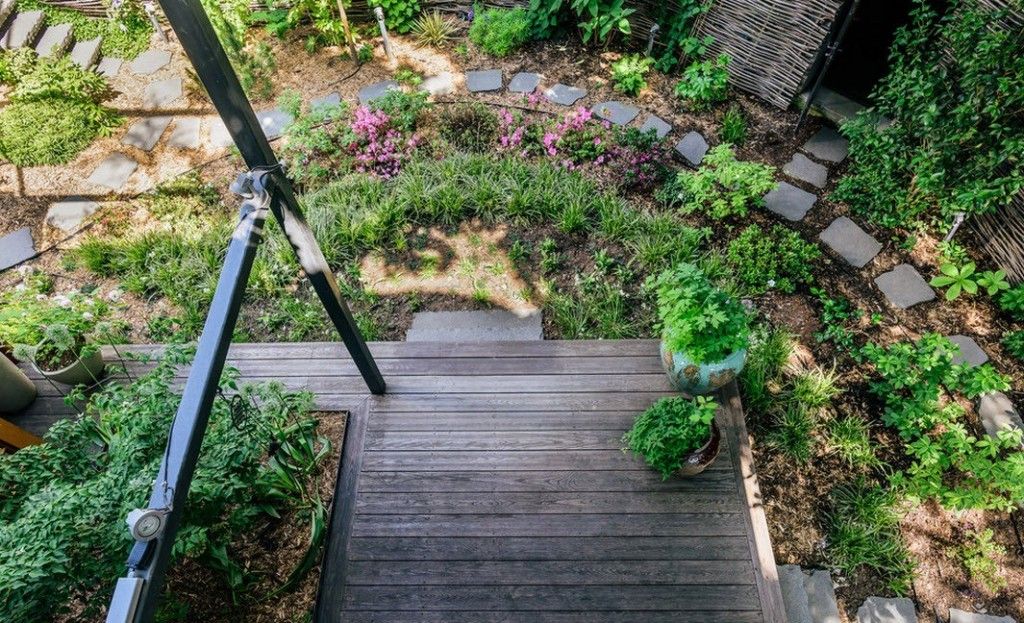 Clear straight lines and simple shapes can be traced in all the elements of design. This style turns the whole space to the simple and harmonious composition. A large number of natural curved lines inherent to live plants are diluted by regular geometric shapes used in landscape decoration.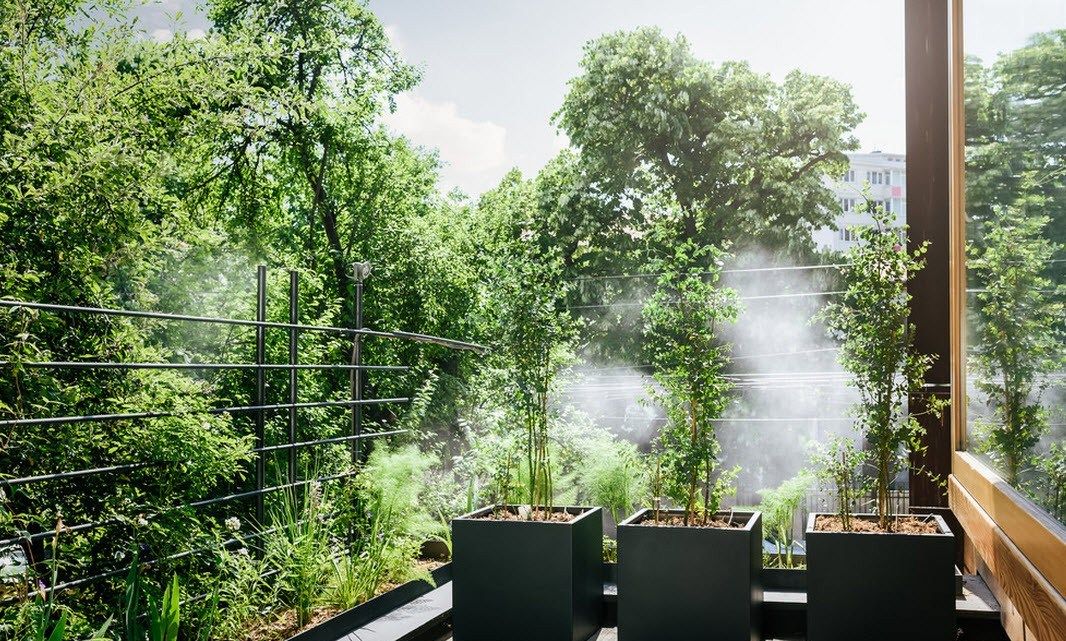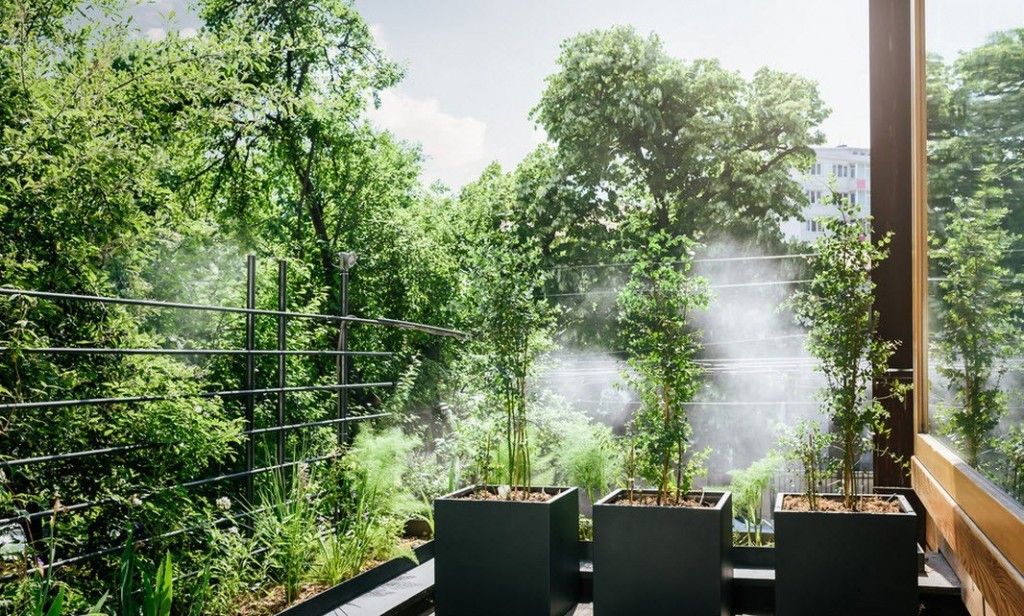 Such unity with nature is possible thanks to a large number of green plantings in the landscape design. Also one of the leading roles in creating the current effects is performed by natural materials in the form of stone and wood, as well as natural colors and shades.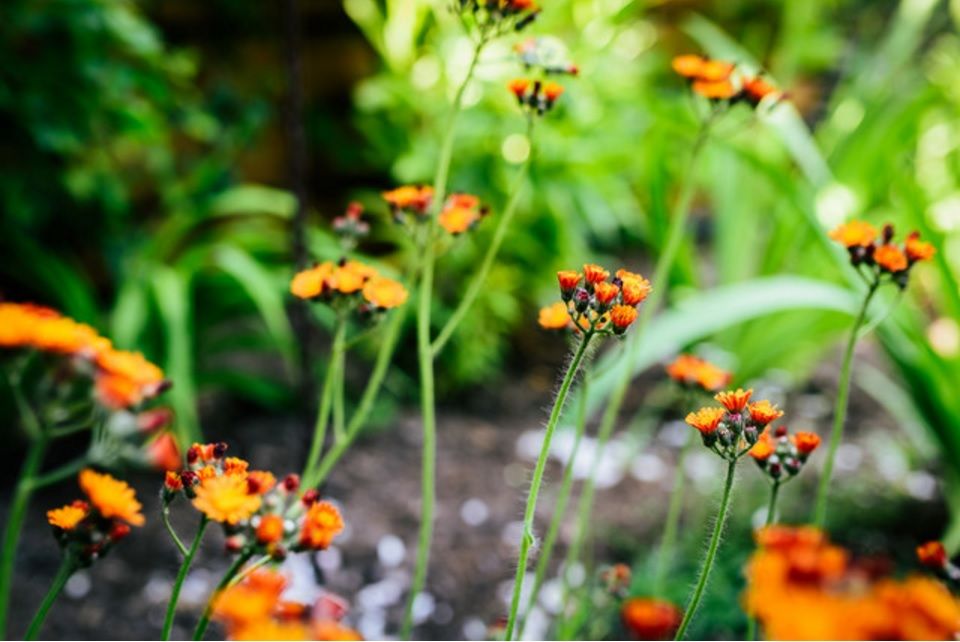 The idea of ​​the designer was to maintain the maximal naturalness of creating image. In addition, this method of decoration will always be fresh and original, as the manifestations of nature in every field of human activity can`t be monotonous and mediocre.