With rapid development of new technologies the construction market is filling with new surfacing materials that are endowed with the best technical and aesthetic qualities. Textile wallpaper is among such materials. The material has a number of advantages that are singling out it among other finishing options. Let us examine all kinds of advantages and disadvantages of textile wallpaper interior decoration ideas in more detail.


Types of textile wallpapers
jute;
linen;
felt;
silk;
Synthetic base.
Textile wallpaper interior decoration ideas. Linen wallpaper
Paper web laminated with natural yarns, which in their turn may be made of mixed and natural fibers, serves as the base of the material. When you purchase a linen wallpaper rolls they can differ in color tone from each other. The reason for this could be the use of natural fibers and yarns. However, this fact should not be considered a disadvantage because consequently the wallpaper have to be in the form of natural tissue on the walls, which means the sparkling of rich color palette.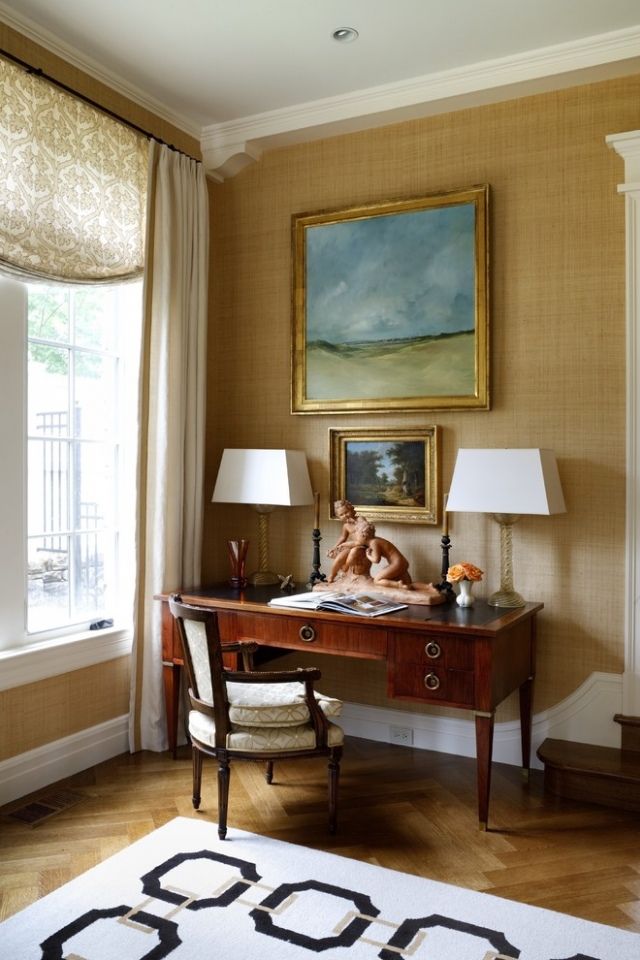 Linen wallpaper differ such advantages:
do not fade;
have high heat and sound insulation, environmentally friendly, easy to care: you can use a vacuum cleaner.
Technology of pasting the walls with linen wallpaper involves butt joint sticking of pre-impregnated with glue sheets. Friction of such type of wallpaper on the front side is not allowed.
Textile wallpaper interior decoration ideas. Jute wallpaper
If we put natural fabrics on a paper basis, we`ll obtain jute wallpaper. It is not cheap product, and producing either in a single tone or with pattern. The advantages of jute wallpaper include:
high wear resistance;
the ability to hide the shortcomings of the walls;
high resistance to UV rays.
Use a type of glue for heavy wallpaper when pasting jute wallpaper, with waiting for rich impregnating of fabrics with adhesive mass.
Textile wallpaper interior decoration ideas. Wallpapers with synthetic base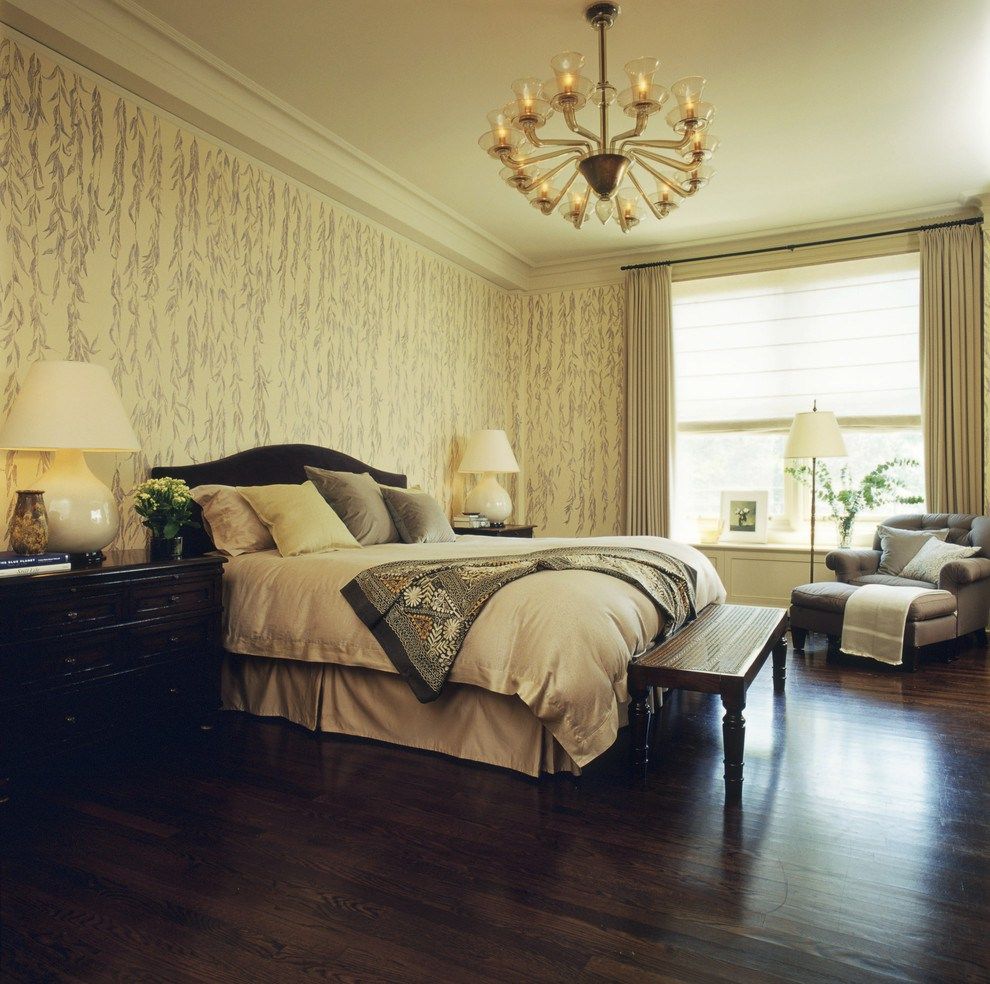 If all of the above stated wallpapers had paper as a basis, so this type is based on foam. It is on the foam is applied textile cloth, which makes these wallpapers with a synthetic base a product with high degree of sound and thermal insulation. This kind of textile wallpaper is unpretentious in care, pleasant to the touch, soft and elastic. It is actively used for facing of children's rooms, offices and bedrooms. Sometimes wallpaper with a foam basis is not produced in the form of rolled material, but as a whole leaf depending on the size of the wall. It is worth noting that this type of wallpaper have 5 mm joints, it pasted tautly. Wherein a special glue applied only to the edges of the canvas is used.
Textile wallpaper interior decoration ideas. Felt Wallpaper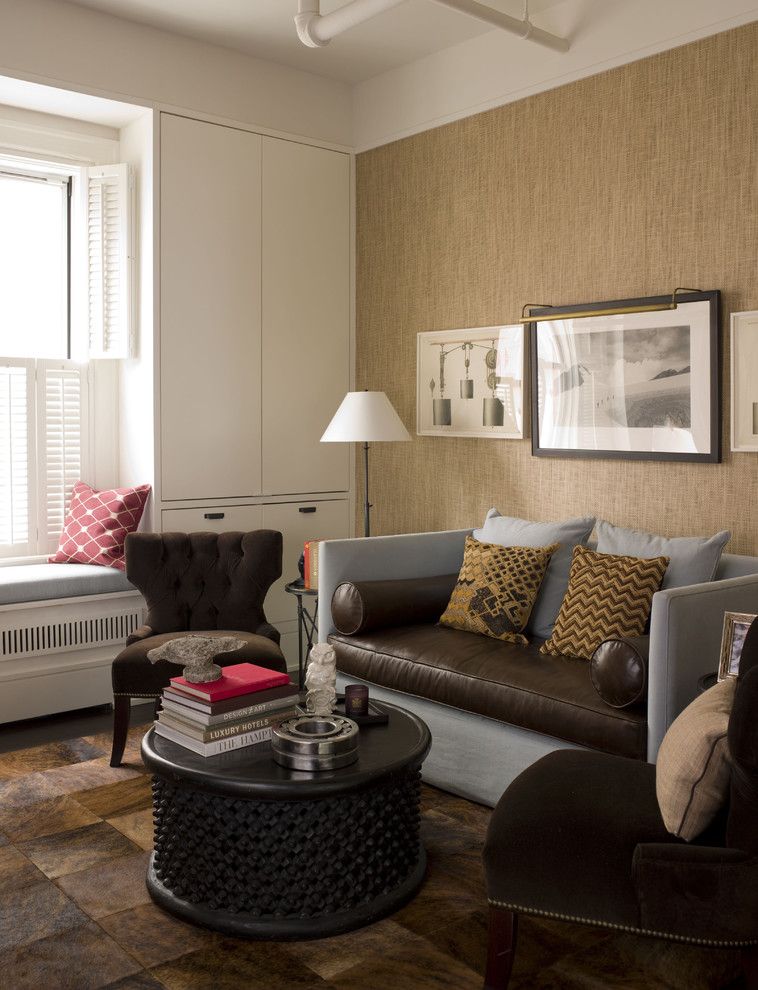 These wallpaper have received its name from the felt material which is applied to the paper base. Foamed polypropylene can act as an alternative to the felt. The wallpaper reminiscent velor texture on the front. felt wallpaper is not inferior to the linen analogue in its functional qualities, which also can be applied as a skilled disguise for imperfect wall surfaces. You can use a vacuum cleaner to care the natural wallpaper made of felt. It is also used wet cleaning (without assiduous friction) if wallpaper is made of polypropylene.
Textile wallpaper interior decoration ideas. Wallpapers of silk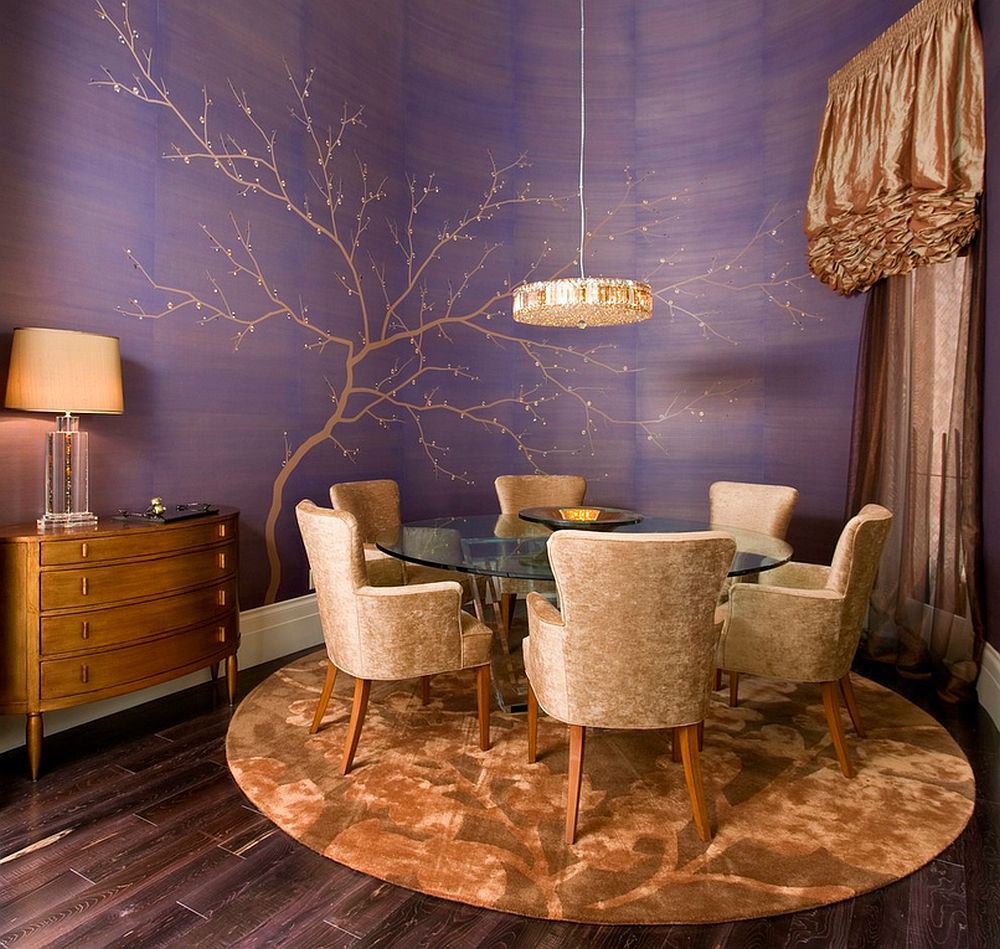 It also can be produced on paper with using rayon or silk. Silk wallpaper is made for subsequent coating them with paint or drawing. Scope of silk wallpaper applying is different: offices, bedrooms, living rooms, halls restaurants and bars and so on. You`ll need a glue for heavy kinds of wallpaper for gluing this type of wall covering on the walls. And the very same vacuum cleaner can be used for cleaning of such type of wallpaper.
—
It is difficult to make a choice choosing among the products of high quality, so the best solution when choosing textile wallpapers will be your subjective preferences.