Welcome to the small homey studio apartment with myriads of ideas of space optimization and complicated geometry. Many people dream about room light-lit mansion where it is no need to switch on creativity and to allocate all functional elements altogether harmonically at the small area. But the reality is often not so benevolent and young families, students, other youth can count on small studio at the edge of the town. But it is a real call to your creativeness as today anybody can turn the small angular studio into the place of the dream. We can see it on example of this tiny Russian studio apartment with complicated geometry design ideas which can be implemented in almost any other home.
Did you see the combination of hall, entry, kitchen and bathroom at one place. Sure you did, just take a loot at the photo below. Humble kitchen furniture set had managed to accommodate even the washing machine, folding extractor hood, sink, hob and lighting. Though wall has complicated geometry. Yes, there is a place only for one single housewife, but you will hardly want it for two.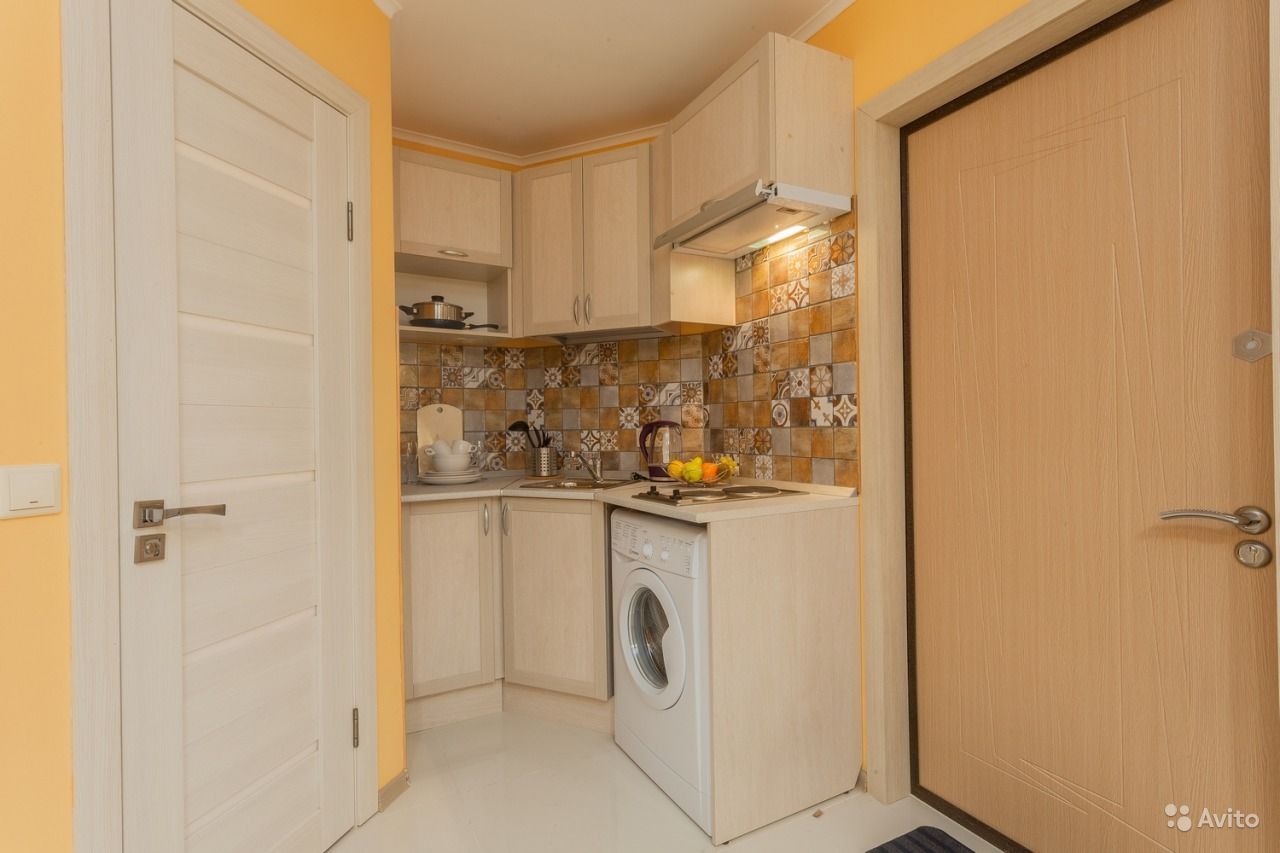 With such successful kitchen design you may forget about the meals in restaurants, as it is possible to cook healthy food at home. Romantic evenings with glass of wine are also not a problem.
The mosaic splashback harmonize with the overall joyful bright design of the apartment. Electric hob on two rings adds functionality and economize space for dishes.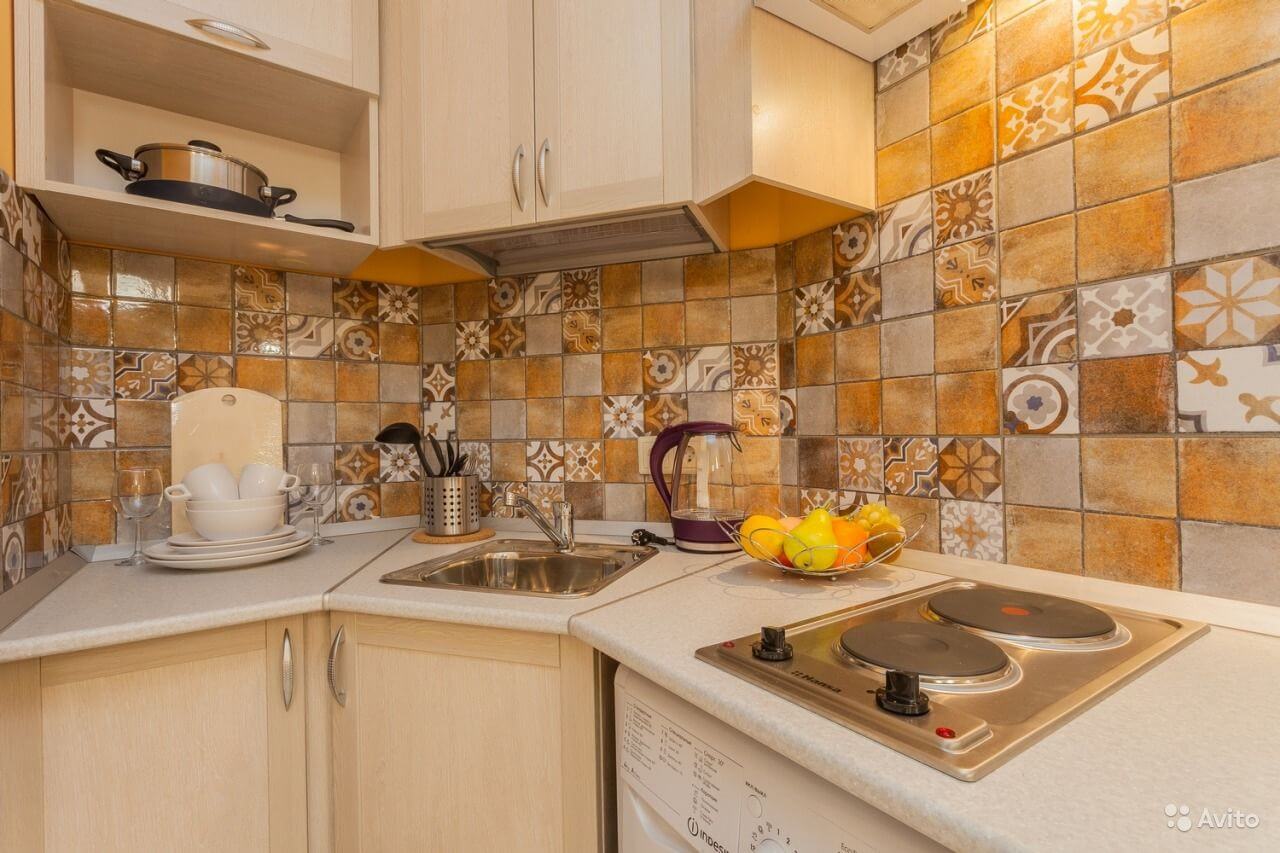 Here is no dining room. Bit right here in the common space designers have managed to place a table for two and a huge cabinet which plays role of the whole storage. You can also see the hanger in the mirror as it is very small distance from dining zone to the entry.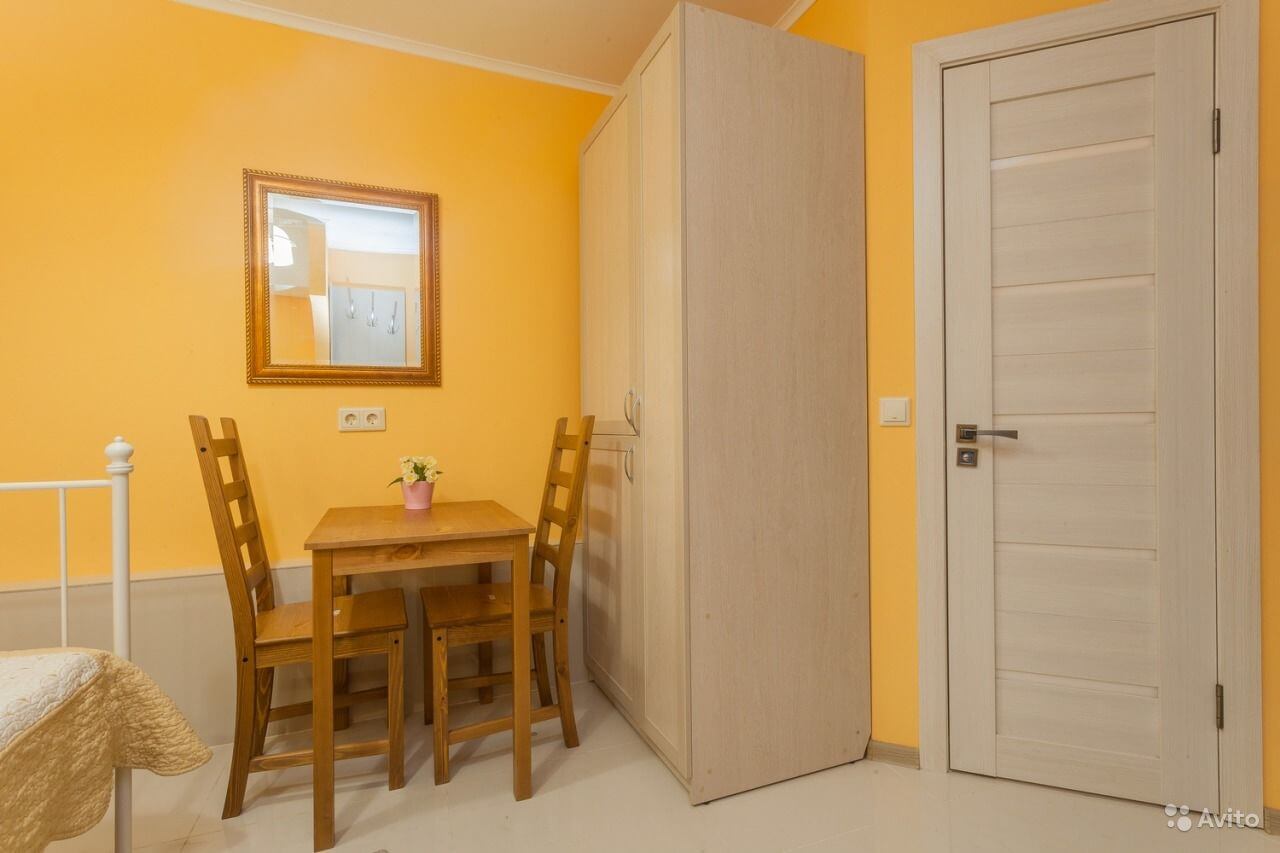 And here we are at the cabinet. We should review it separately, because it is not only the place for storing the clothes, but also contains ironing board, extra sleeping space and even… refrigerator!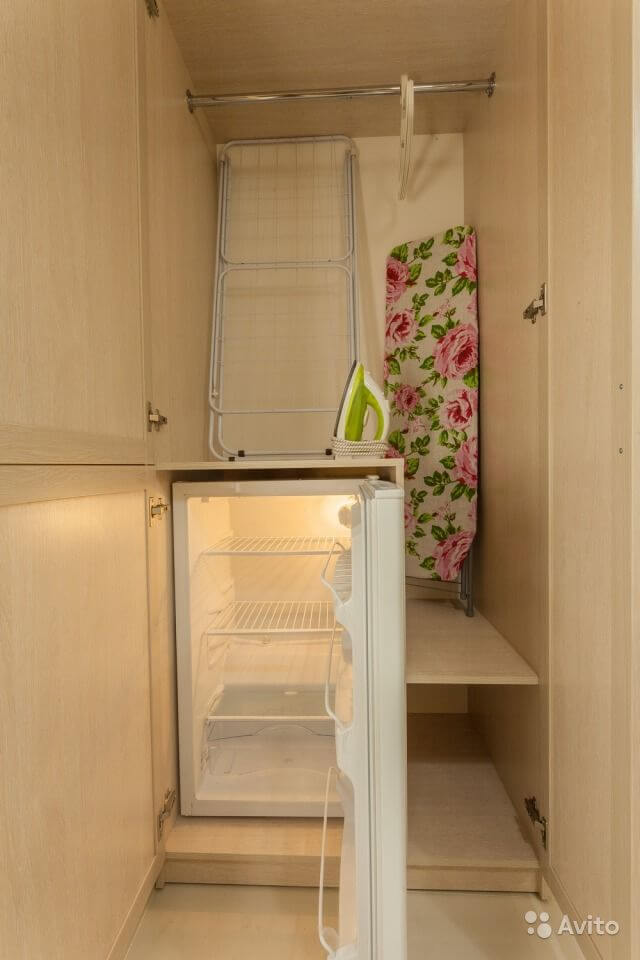 And here we can focus on the bedroom zone. The studio is deprived of living room with the huge white forged bed creating the atmosphere of comfort and relax. The TV-set in front of it completes the impression.
The semicircular plasterboard insertion colored in the same peach color as the rest of the room deserves special attention.  It is made to zone the tiny available space in the room to separate the sleeping area from the entrance, make it more intimate. And it is done very well.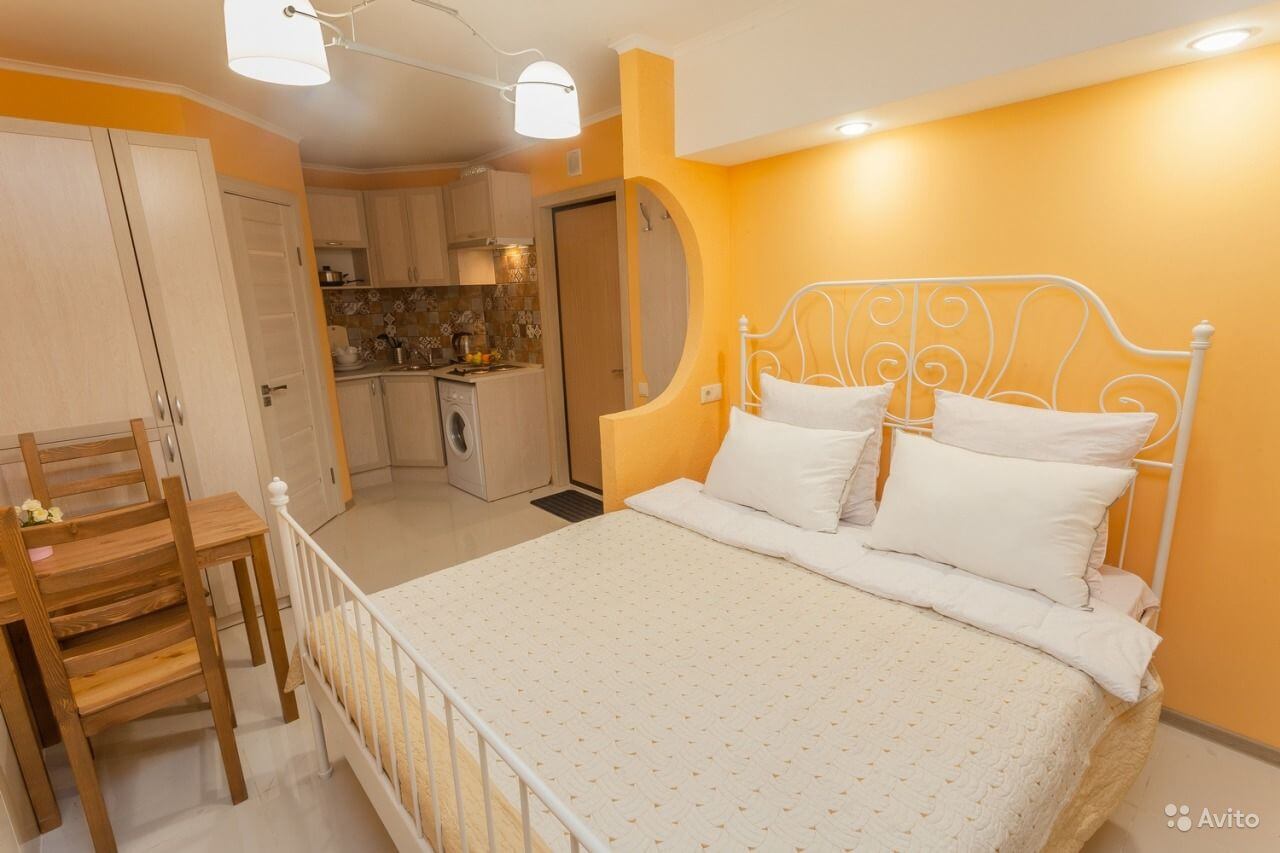 Overviewing the studio, we forgot about the bathroom completely. But it appears as full-fledged space for personal hygiene. The small shower stand is joyfully emphasized by orange tiled figure. At its both sides there are toilet and washbasin.