Looking for home theater ideas that will turn your movie room into a dream come true? Consider these top suggestions once the projector is in place.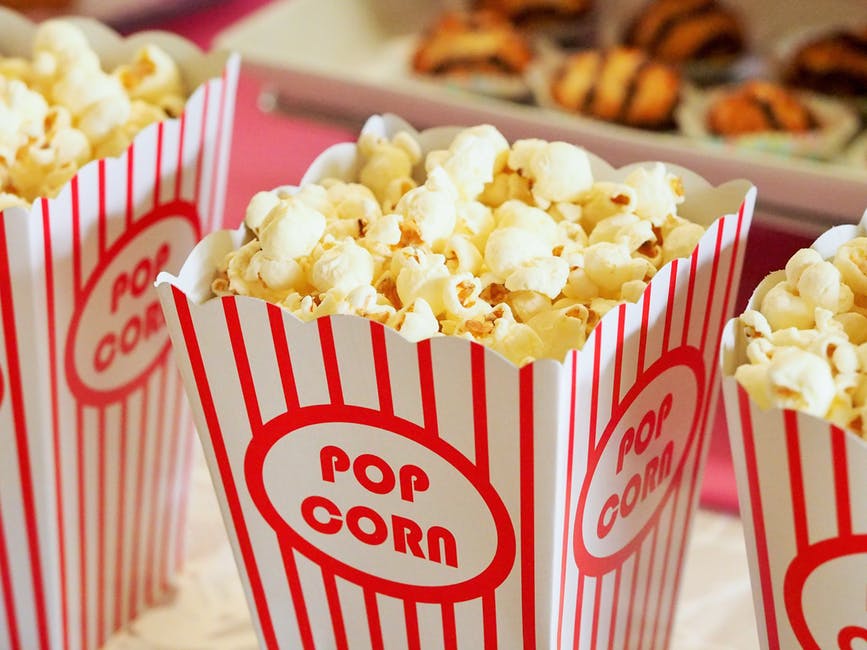 There has never been a better time to create a home theater for your whole family to enjoy. With the Pandemic still ravaging U.S. residents from coast to coast, many cinemas remain closed. And let's face it, a home theater is ideal anyway.
It lets you pause the film anytime you need a bathroom break and enjoy as much popcorn as you like without blowing your whole entertainment budget. You can also snuggle up to your loved ones and perhaps best of all, never have to worry about other people whispering, kicking your seat, or blocking your view.
Ready to get started? Take a look at these home theater tips for inspiration!
Set the Tone With Lighting
You might not give the lighting in your local cineplex much thought. But think about how many times you've used the LED strips on the stairs to make your way out of the theater proper and into the lobby for a refill on your soda. Also, nothing compares to the sense of anticipation that's created when the lights go dim, signaling the beginning of the flick.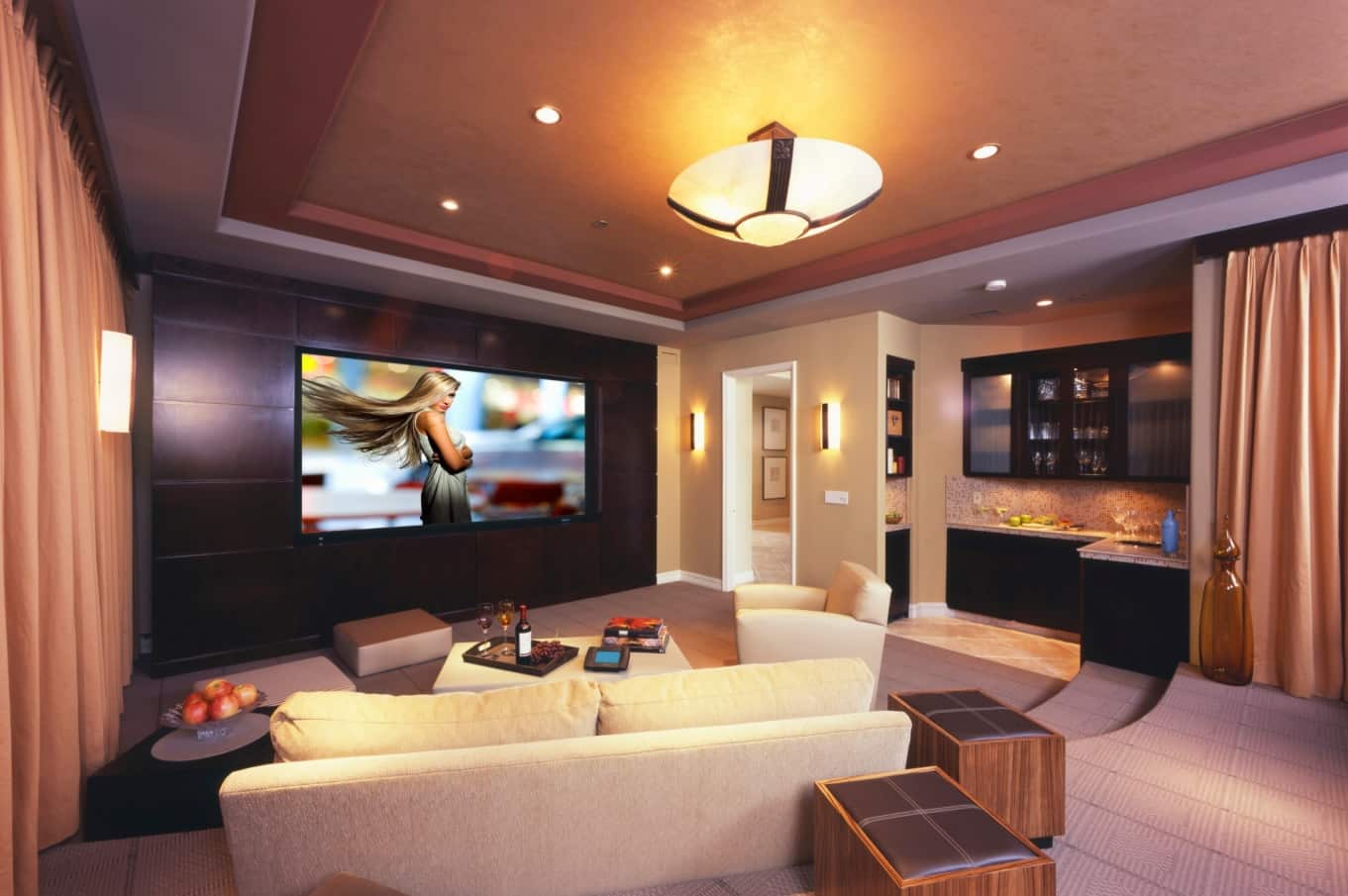 Photo from http://blisshta.com
At home, it's ideal that any mounted fixtures are remote controlled and dimmable, so there are more choices than just "on" or "off." Consider installing recessed lighting and sconces rather than a bright overhead fixture. That will help create the theater ambiance and provide the perfect atmosphere.
Give Some Thought to the Seating
Other than the projector and screen, the most important aspect of a home theater is the seating. You need to be able to kick back, stretch out, and relax while watching your favorite romcoms or action flicks.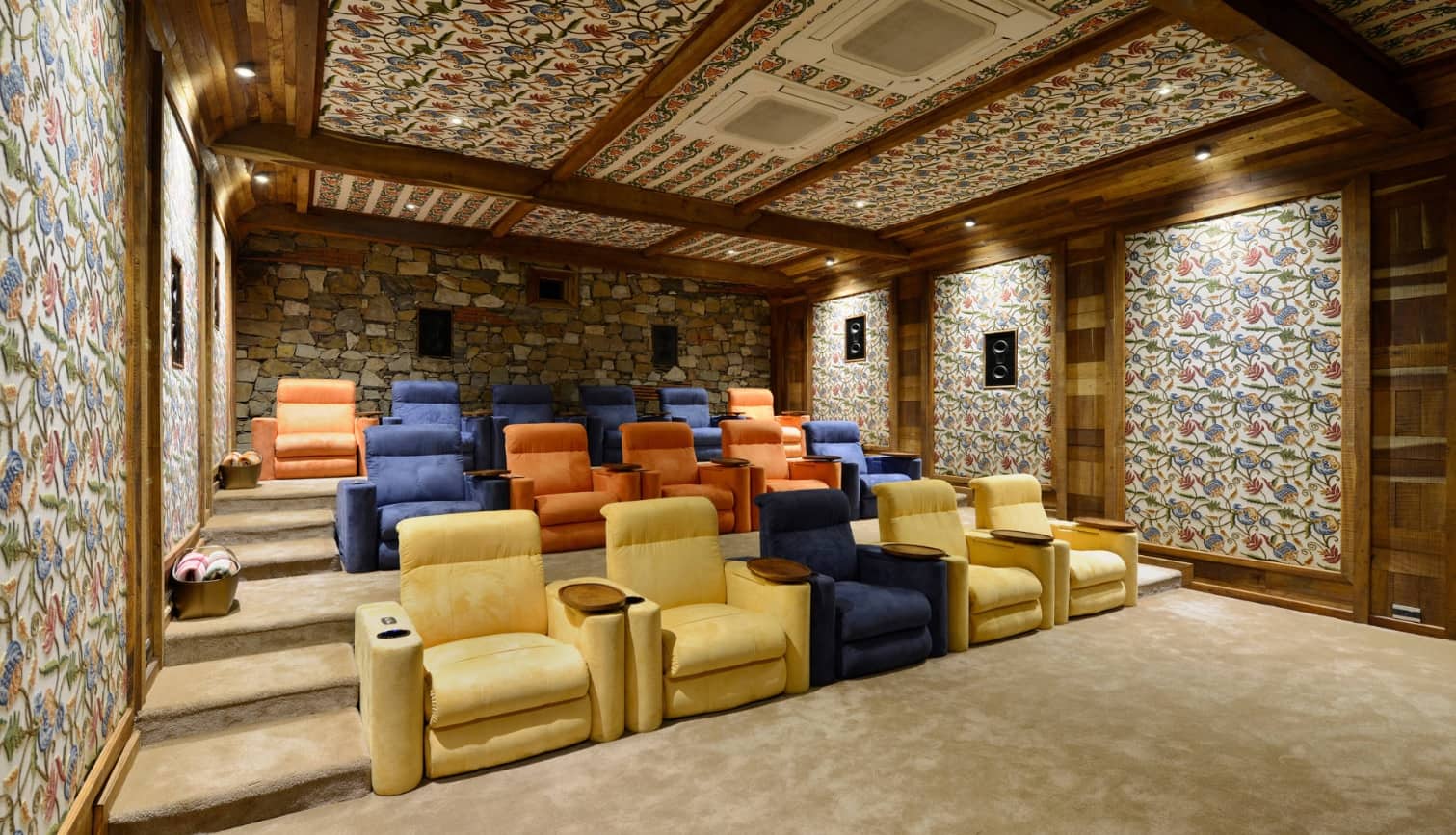 Photo from https://trescent.com
In addition to standard recliners, seating options include cinema chaises, movie room couches, cozy round cuddle chairs, and even top-of-the-line beanbag-style seats. If you choose a seating style other than recliners or chaises, make sure you have ample ottomans so that everyone can put their feet up.
Extra Butter, Please!
What's a movie without popcorn? Another way to lend authenticity to your home theater is with an old-fashioned popcorn maker. Not only will it pop up a delicious snack, but people can help themselves to refills without running back and forth to the microwave or stove.
A Home Soda Fountain
Of course, you'll need something to quench your thirst after munching on all that buttery, salty popcorn. Why not splash out on a home soda fountain? Your family members can each choose their favorite flavor!
Barring that, a mini-fridge that's big enough to store plenty of soda and beer would also work just fine.
Trays or Tables
Now that you have the refreshments all taken care of, all that remains to make your home theater perfect are a surface to put them on. Many movie-room chairs and couches come equipped with a built-in, swiveling tray table.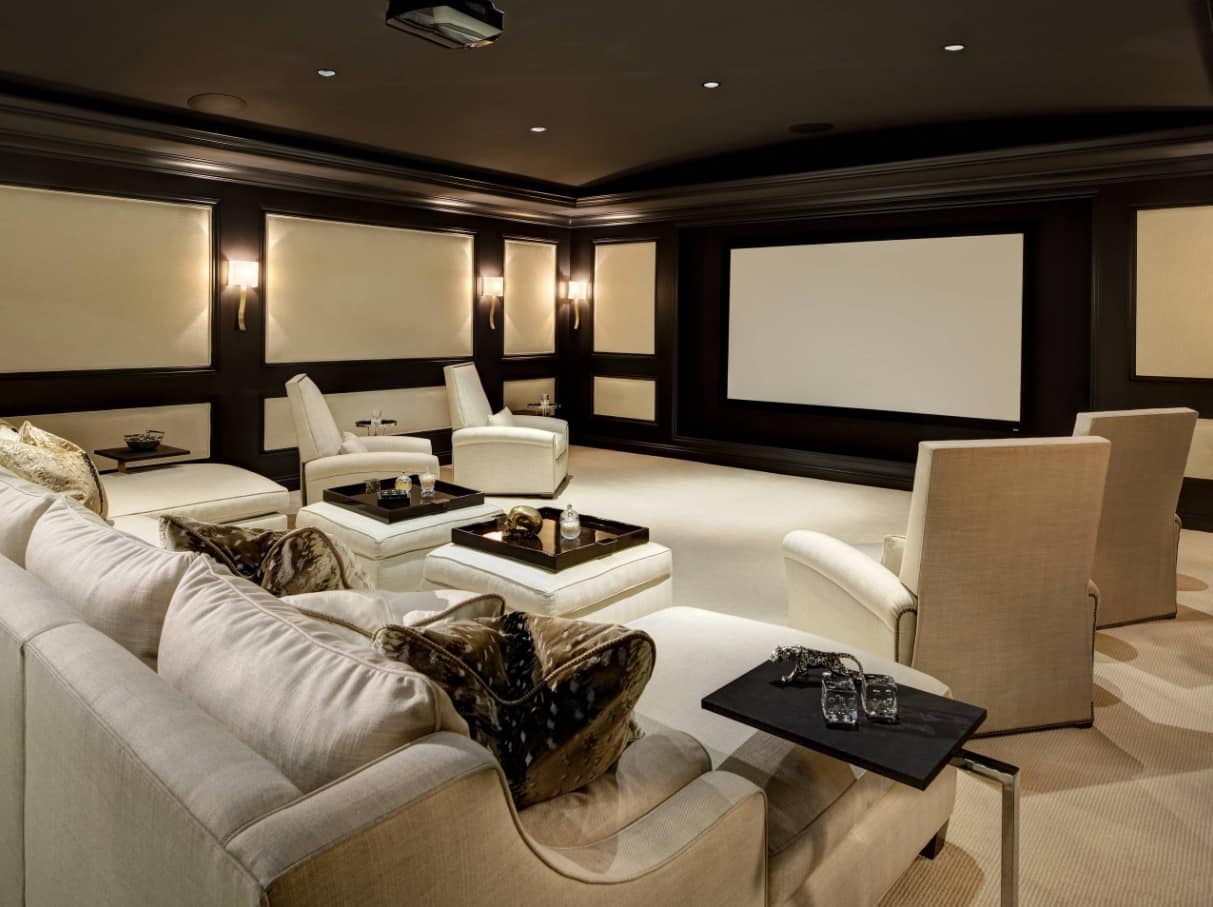 Photo by https://www.creativebuilders.com
You could also opt for side tables with casters that can be pulled up next to viewers' seats, but that can also be pushed aside when necessary. Just make sure that everyone has a tray or table of some sort within easy reach. That will eliminate reaching — or interrupting the chase scene by asking someone to pass the Raisinets.
Home Theater Tips to Make Your Viewing Experience Perfect
Of course, these are just skimming the surface when it comes to home theater tips. You can have almost as much fun designing your new silver-screen space as you will when watching all those blockbusters!
If you have any great ideas for making a home theater a truly amazing experience, please share them in the comments!