There are many reasons why you should display the American flag at home. Click here to learn more about how to hang an American flag.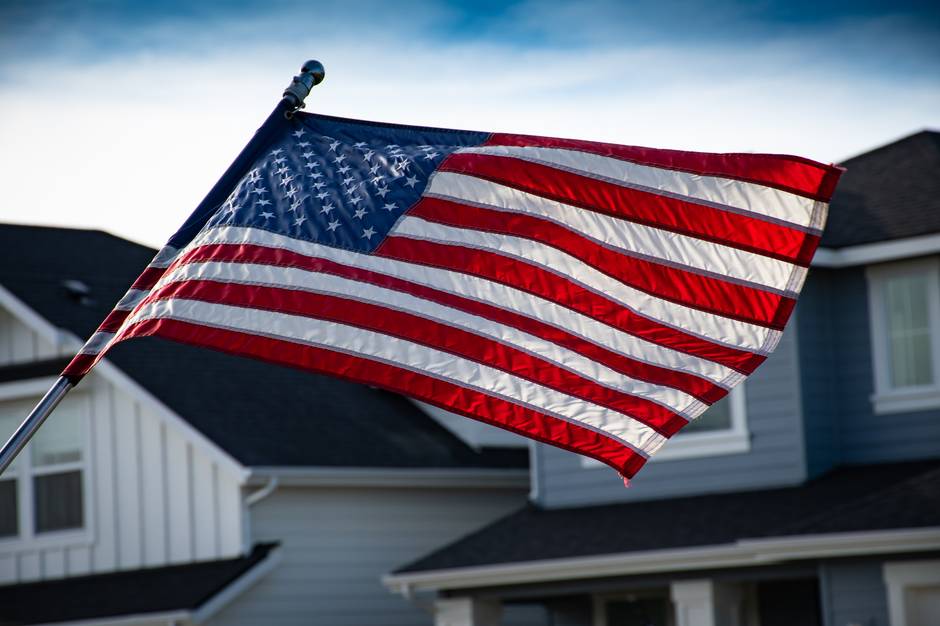 There are currently a little over 331 million Americans.
A good majority of them have hung an American flag or will do so at some point in their lives. Whether it is something they wish to fly in front of their house all-year-round or something they want to bring out during special patriotic celebrations, flag etiquette is essential.
In this blog post, we'll take a look at how to hang an American flag so that it is properly respected.
Read on for more information on how to show your patriotism the correct way!
How to Hang the Flag
When flying a flag, or an emblem of the flag, you'll need to make sure it is hanging correctly. That is, the stars representing the 50 US states are at the top left of the flag. This is called the union and is required to be there at all times. Hanging it upside down or backward can be interpreted as a sign of extreme distress. It can also mean you're in danger or your property is in danger.
The flag must not be hung or carried horizontally, as this can be interpreted as a sign of disrespect.
Weather and Hanging the Flag
You may purchase a flag that is used for all weather. However, if your flag is not an all-weather flag, you must take it down during inclement weather. Your flag getting wet or snowed on can ruin it, which can mean it needs to be retired.
Flying the Flag From a Flag Pole
If you have a flag pole in your yard, or you're looking for how to hang the flag at work or at school, there are a few things to consider. The flag must be lowered at night. However, you don't have to lower it at night if you have a light shining on it at all times. This is why many schools or other environments have garden lights they turn on at night.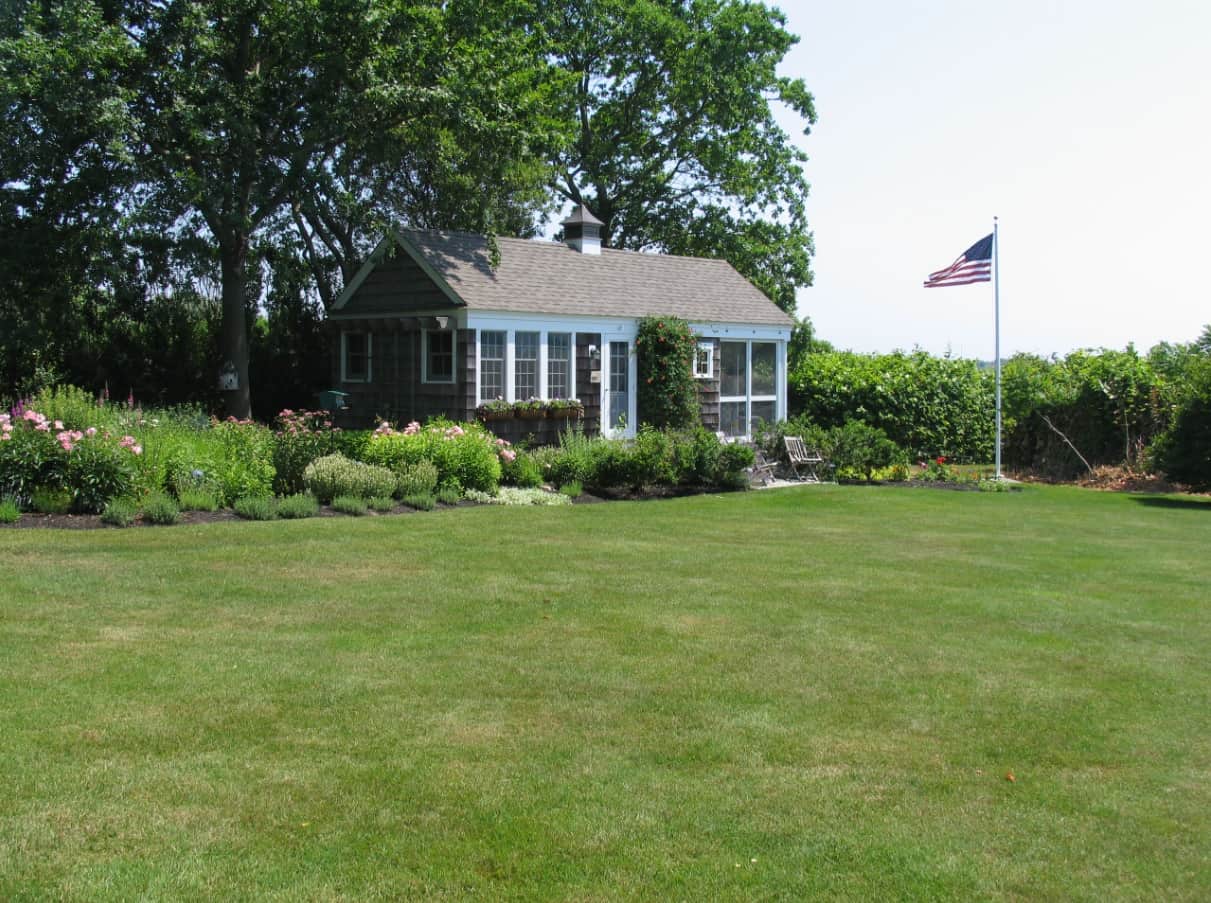 Photo by http://www.priestercustomhomes.com
You should also fly the flag at half-staff on certain days, though it is not required by civilians. On Memorial Day, your flag should be half-staff from dawn to noon. You should also fly your flag at half-staff on September 11 and December 7, which is Pearl Harbor Day. Some people also recommend May 15, which is Peace Officers Memorial Day.
The flag should be hoisted up at sunrise and lowered at sunset each day unless the flag is illuminated.
Flying a Flag with Other Flags
You may wish to fly your flag with other flags. For example, many people will find fun flags for sale to hang up, such as those they've printed themselves or things they simply find aesthetically pleasing. Or, people may hang them next to a sorority or fraternity flag, or next to a state flag. Additionally, if part of your family is from a different country, or you have roots there, you may wish to show your pride.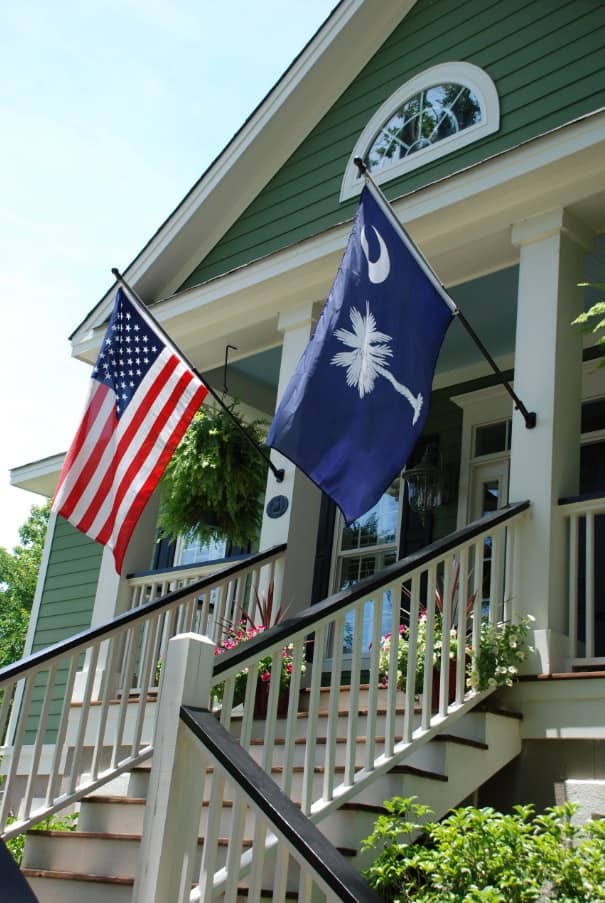 Photo credit: http://www.rondimauroarchitects.com
The code for flying an American flag takes all of this into account and allows it. But, there are certain rules you have to follow when hanging them together.
The US flag should always hang to the right of any other flags, and no flag should be flown or resting higher than an American flag.
If you're displaying the flags on a wall, the American flag must always be the highest and must always be on the right-hand side.
Putting a Flag on Your Car
You may wish to put your flag on your car to show off your pride for your country. This is fully acceptable, but you must follow the same rules as for flying the flag. It should also be attached to the right fender or the chassis.
Flying the Flag at Half-Staff
We've already discussed a few days in which flags must be flown at half-staff. But, there are other days that may call upon you lowering the flag as well.
The president can call on civilians, or the military, to fly the flag at half-staff any time the president wishes. Usually, this is only done when a current or former government official passes away, such as a former president.
To fly your flag at half-staff, place the flag exactly halfway between the top and the bottom of the flagpole.
Retiring Your Flag
Once your flag is old or torn, you must retire it. A flag that is not in good shape any longer is not allowed to be flown. This is because a flag may only be flown if it is fit to fly in a dignified manner.
To properly retire a flag, you'll need to do so in a "ceremony." Burning the flag is often the most respectful way to go. The "ceremony" doesn't have any protocol; you'll just need to destroy the flag in a way that is dignified and in a non-public or private location.
Scout troops often retire flags together, but you don't need to be apart of any particular group or have any specific training to burn a flag once it is no longer suitable to fly.
How to Hang an American Flag
We hope this article on how to hang an American flag was helpful to you. While it can be a little bit confusing on the protocol, especially since many have loosely interpreted the rules, it is easy to do, and anyone can do it, as long as they treat the flag in a respectful and dignified manner.
Check out the rest of our site for more information on all things real estate and home.