The dining room is often said to be the heart of the home. It's where the family gathers for home-cooked meals each day and where memories are made. For this reason, it's worthwhile to make the dining room a pleasant place by finding simple ways to improve the aesthetic and feel.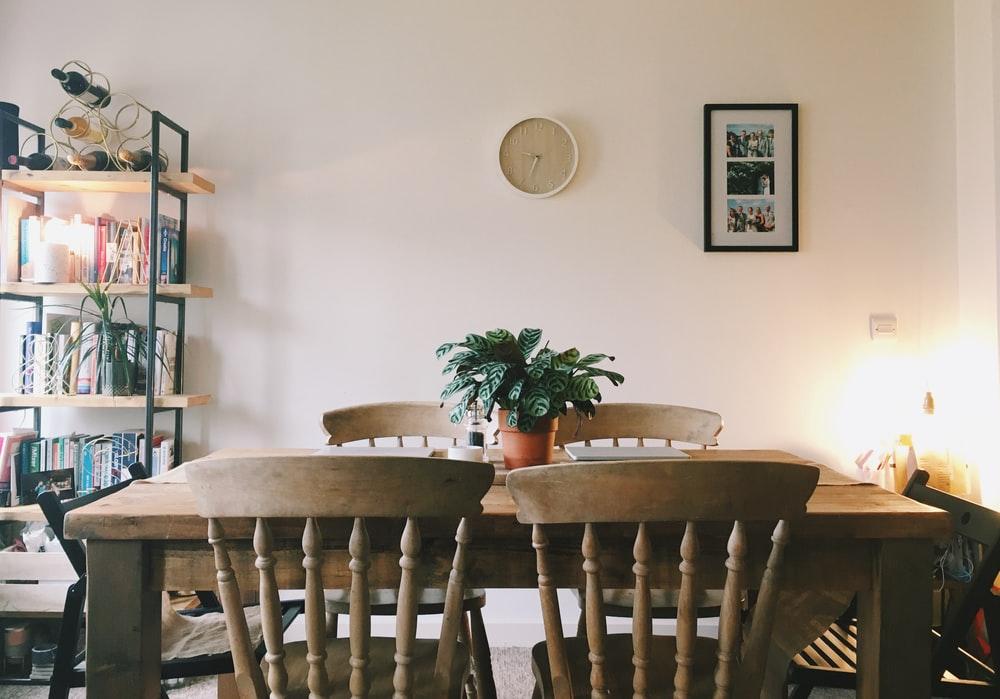 Remember, you don't necessarily need to do an expensive overhaul to create the dining room you want. Making some small changes can also have a significant impact. Here are a few ideas you might want to consider.
A Lick of Paint
Changing up the paint color on the dining room walls has the potential to make a big impact without requiring too much effort. Furthermore, paint doesn't cost much in the grand scheme of things. Your color choice can quickly change the mood of the room. If you don't want to paint the whole room, you can opt to pick one color for a feature wall.
New Flooring
Another way to change the look of your dining space is to upgrade your flooring. From beautifully ornate tiles to vinyl and wood finishes, the choices are endless and you'll be sure to find something to suit your taste. While there are plenty of DIY products available on the market, if you are a novice, you might want to consider getting some professional contractors in for a job like this.
Brighten the Room With Lighting
Having natural light flood your dining room in the mornings is the best way to start the day. However, depending on the design of your home, this may not always be possible. With this in mind, lighting fixtures may just solve the problem. Choosing the right fixtures and bulbs can transform a dull, uninviting space into a bright and warm space for entertainment.
Treat Yourself to Some New Furniture
Replacing all the furniture in your dining room might not be necessary, but a new piece here and there could make a world of difference. Choose a reputable retailer such as Kasala to ensure you choose quality products that will last in the long term. Failing that, there is always the option of making a DIY project and upgrading a piece of furniture you already own.
Accessorize
Finally, if you want to have a big impact with minimal effort, think of ways to strategically accessorize the space and bring that dining room to life. Consider how you could use fabrics to add texture by incorporating some warm throw blankets, scatter cushions, a piece of artwork, or a decorative rug.
As you can see, there are many different ways that you can change the look and feel of your dining room. Depending on your budget and the state of your current space, you may want to combine a number of the suggestions made above. Remember that transforming a space doesn't necessarily require a lot of effort in terms of labor either, even small changes can quickly make a difference. Enjoy the process and soon, you'll have a dining room that feels new.