So, you are planning to make out or renovate the dining room at home. As it often happens, there were a lot of ideas on decoration and picking up colors but in the real world dining room, you might be unsure. You are probably tired of bright colorful finishing and decoration and want to try something new. On the other hand, there may be a lot of reasons to keep your already gray monochromatic interior integral. Whatever it is, the compilation of the most trendy and easy-to-implement design ideas of a black and grey dining set can enhance your desire to have one at your apartment.
Modern Design to Keep the Pace of Time in Your Hand
Many people prefer to keep up with the times thus choosing contemporary furniture and decoration for their homes. Indeed, with the constant growth of possibilities of building industry, appearing of brand-new materials, forms of furniture, etc. it is not difficult to decorate your dining room with chic. Moreover, it doesn't always mean a large cost.
Depending on the rest of your rooms, it whether contrast or logical continuation of the style. There is a big palette of possibly style options that you can use: Casual, Contemporary, Minimalism, Modernity, and many other styles. Also, you can combine them to achieve some unusual solutions.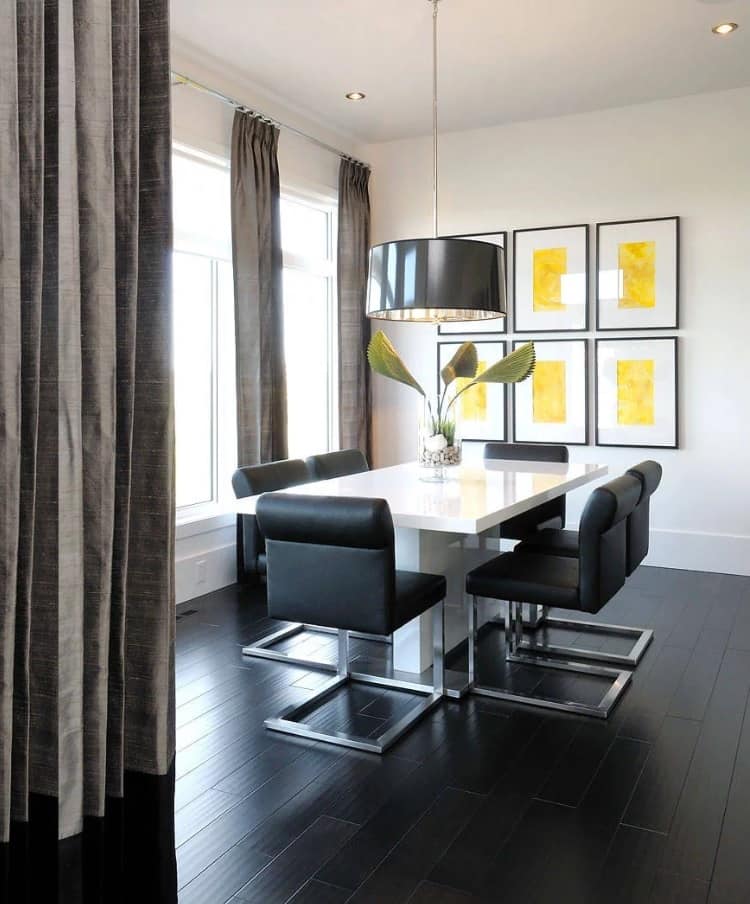 Modern plastic topped table on the funky designed metal legs among the light room with wooden floor is the great focal point for casual interior in company with the modern plastic stools and quilted gray table. The ensemble is almost universal and not bound to any style. You can place such a dining set in almost any area.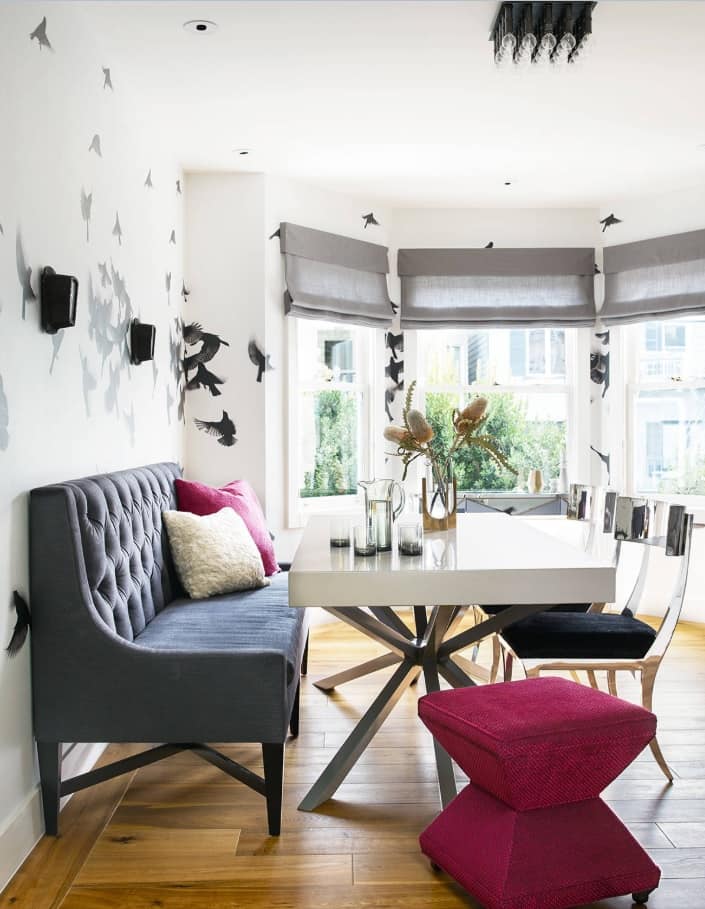 The black and grey color combination is not so much less popular than black and white so this trendy palette is a successful addition to many modern apartments and houses. Panoramic windows that can let in a tremendous quantity of natural light are naturally to be painted in black. This will make an accent on the windowpane and revive the continuous whiteness of the walls. The grey accent in the form of chairs or a table is very relevant for such a company.
Unusual modern traditions are extending in the round flowing lines. Full of matted glass and steel interior is modern by default. And supplemented by the gorgeous metal-tube framed chairs, it appears even more futuristic.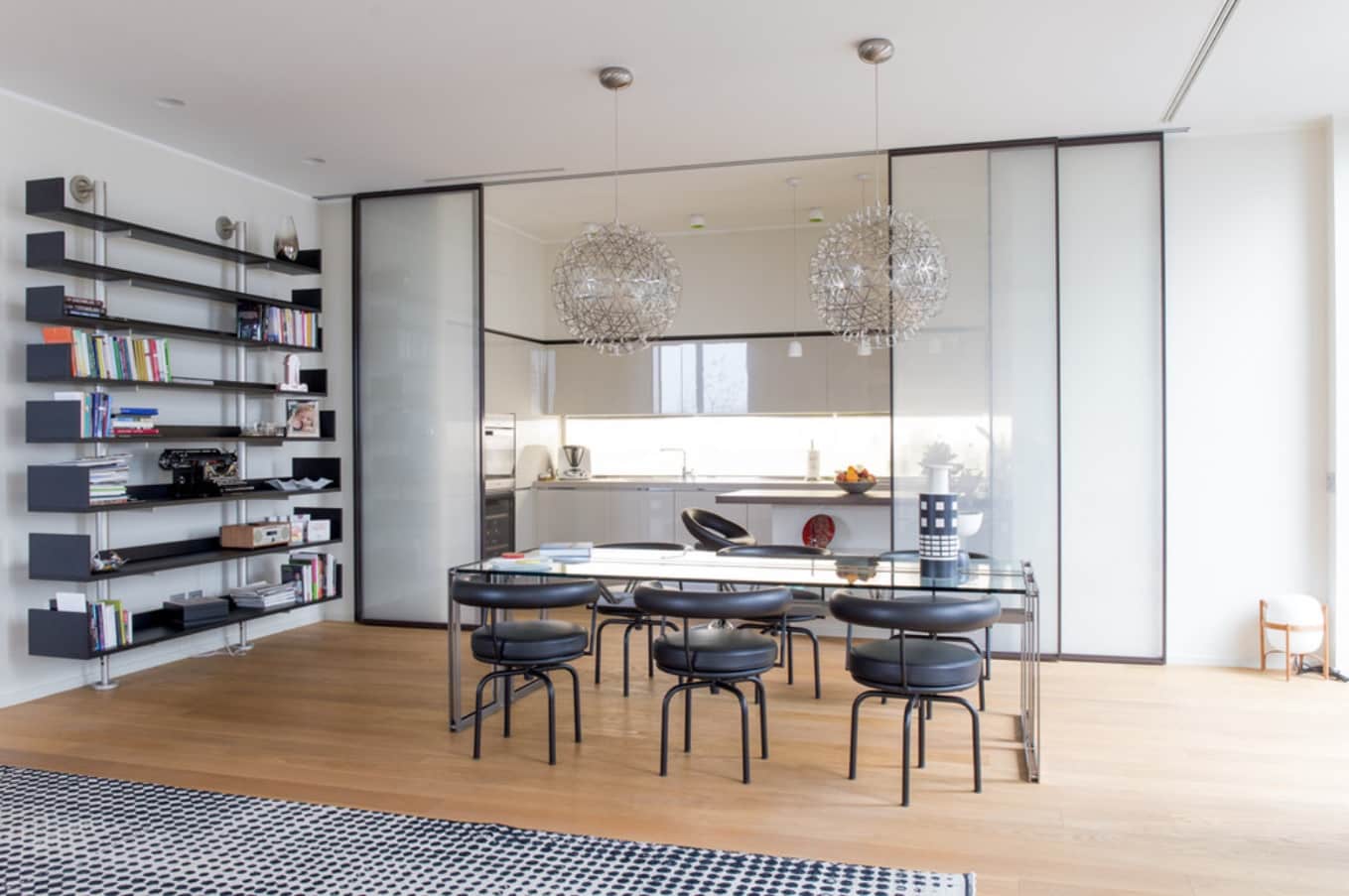 Everlasting Classic and Dining Set
No one would be probably surprised if we tell that classically styled interiors possess such a level of versatility that can accommodate furniture compositions for any room. Dining sets are no exception either. Moreover, we can state that classic and transitional interiors are the perfect pair with a grey and white dining set.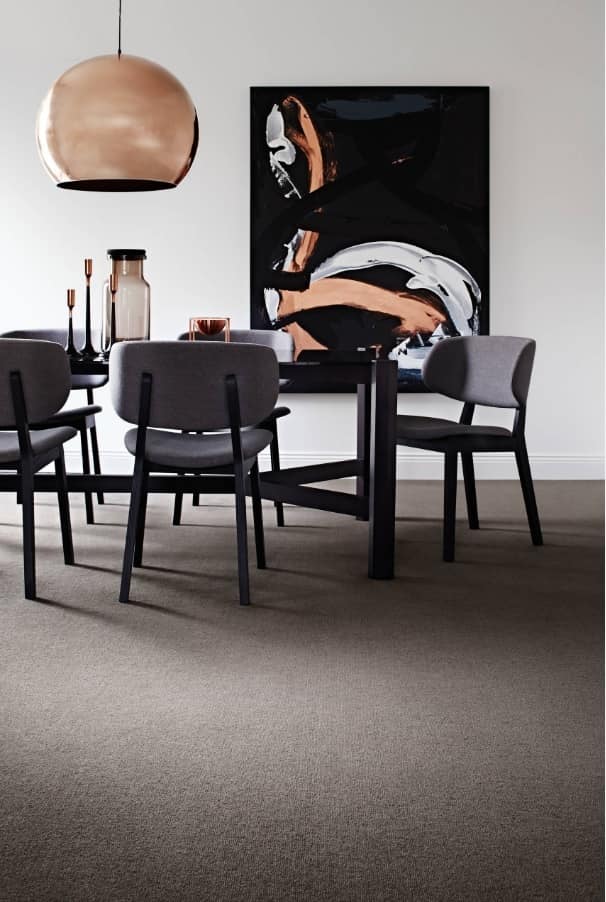 … And a little bit of Steampunk will not be excessive.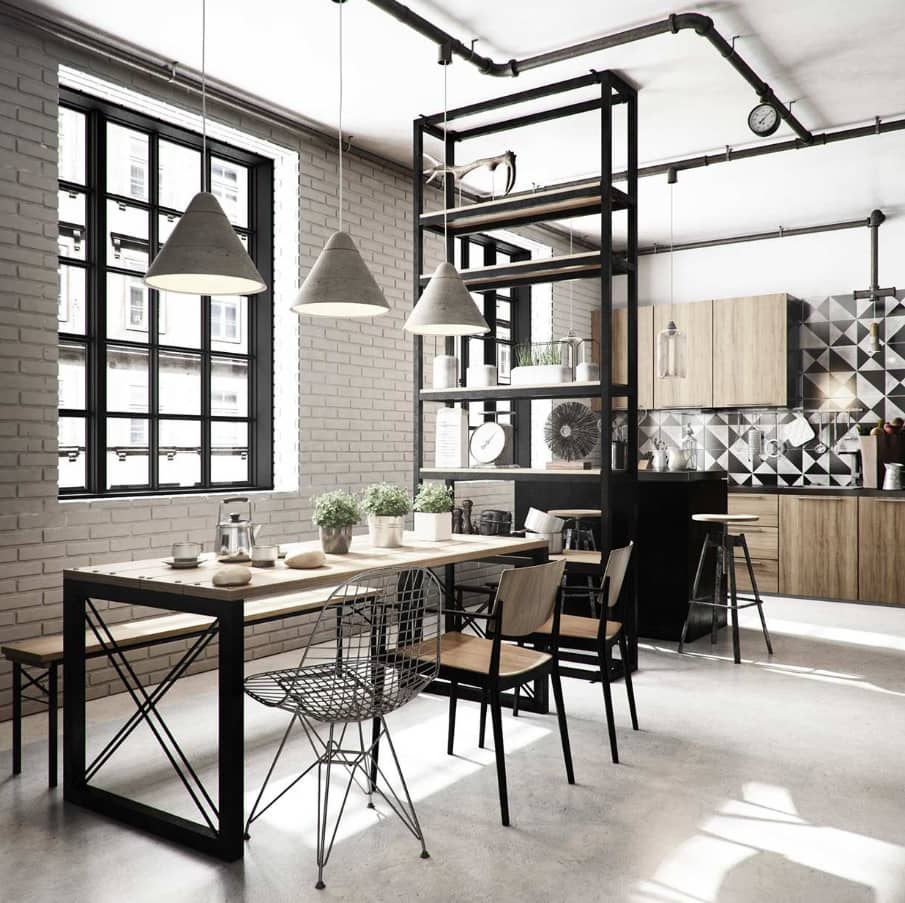 Classic interiors differ and even stand out with their darkness. You can meet the examples with dark silkscreen wallpaper or totally black painted wall or fully black dining group in grey room.
Round and Oval are the most Often Forms for Classic Dining Set Table
The statement is really true. The majority of the classic decorated areas can't boast with large space. So, to win some extra space, rounded forms are never better options.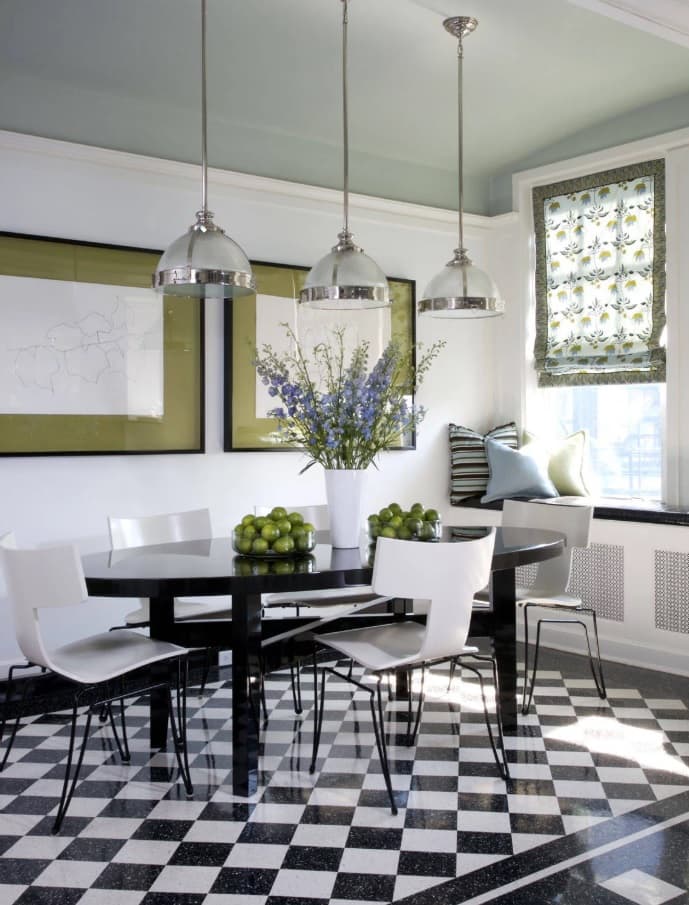 Gray wooden round table is also an intrinsic attribute of the classic dining room. Just take a look at how organically it fits the room. And no matter whether it is a dedicated room, combined space or even a small nook.