When we look at the side of the round tables, we always mean two things: comfort and space optimization. These furniture pieces barely stand out with unusual design but they can boast with a wide selection of materials, textures, and styles. Moreover, due to the design of legs and side trim, we can achieve a whole palette of products that can fit and complement almost any space. Along with this, gray color is probably the most universal decision for most of the interior. By mixing these abilities together, we can surely state that using the gray wood round dining table to complete the breathtaking dining room is absolutely true way to have a successful dining interior.
Oak Round Dining Table to Emphasize Classic Character
Nobody will argue that oak is one of the noblest wood species to manufacture the table. Such furniture item is able to combine a whole ensemble around it including the dining group and even room decoration. A couple of old or artificially aged items as cupboard or mirror, wainscoted walls, and wood table is enough to recreate classic American style.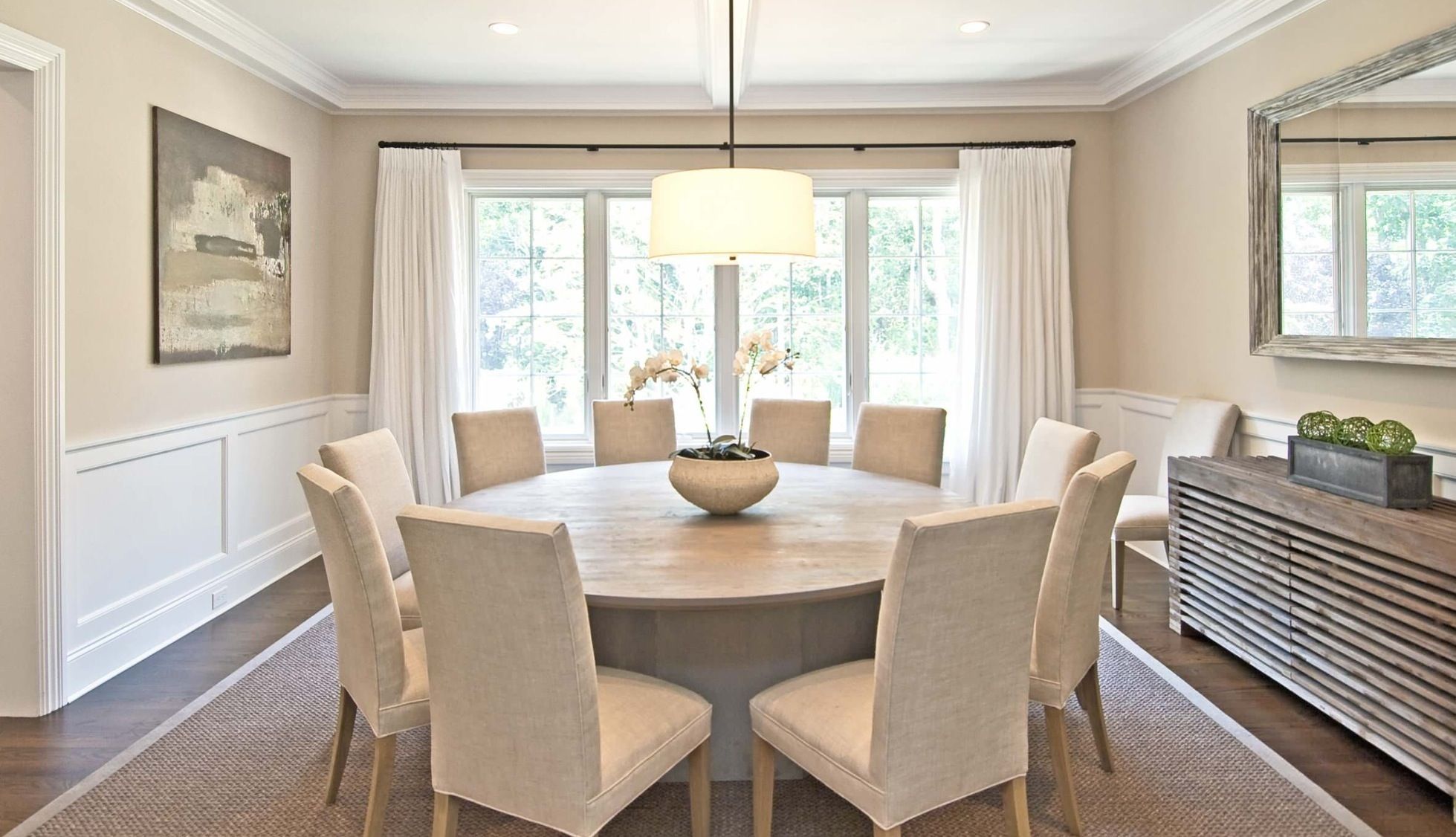 Contrasting black furniture set around the gray table can add some sophistication and mystery to the interior. So, don't overdo it with dark colors. Although it will help to dilute and partially shift focus from massive stucco moldings and excessive classic texture of the walls (if it is present).
You might notice that almost classic round table decoration does not do without plant or flower decoration in the vase.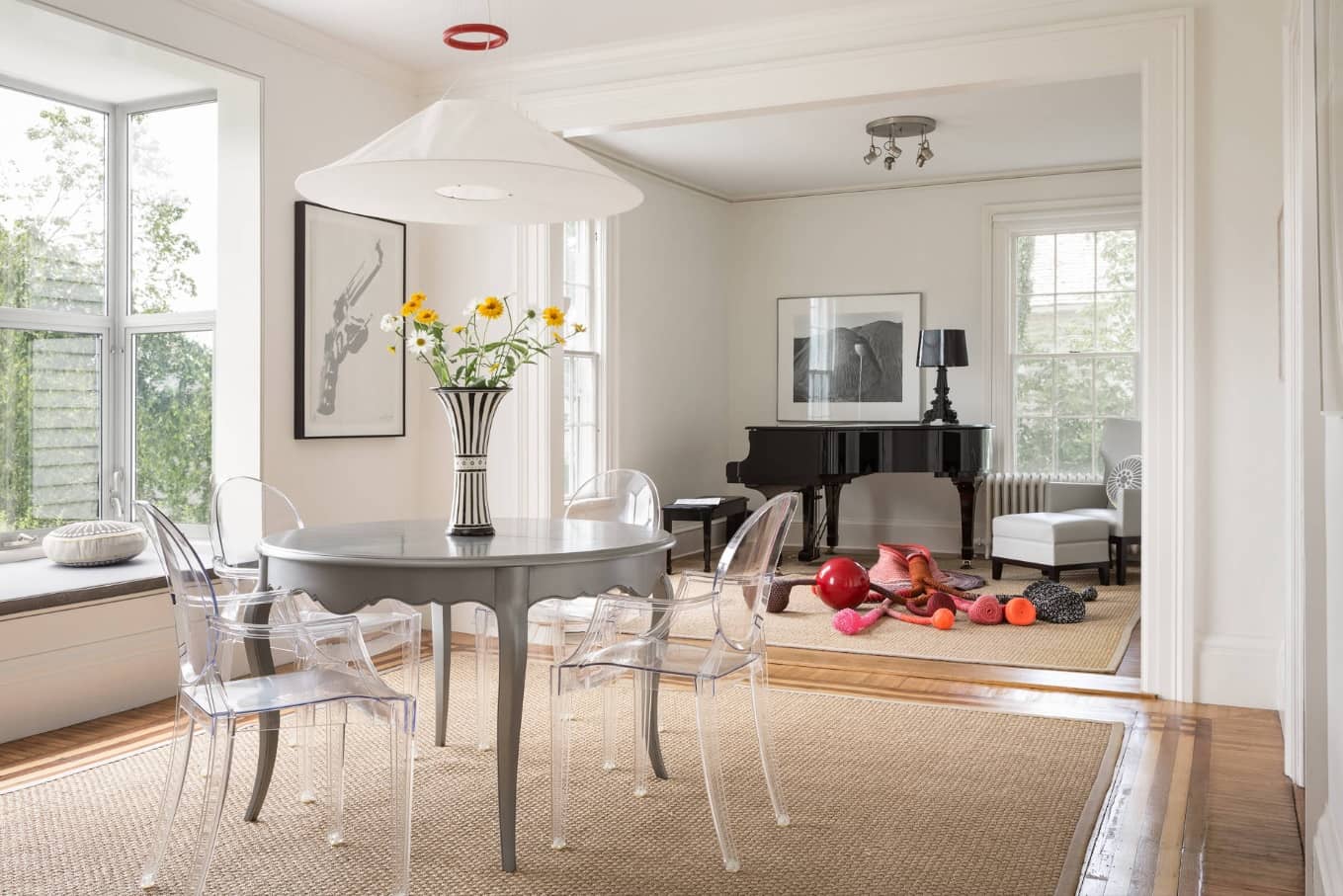 Folding Round Table
If the space of the dining room or the kitchen is not much, we can revert to alternative solutions such as a folding table that can increase its dimensions when it is really necessary. We should say that in the unfolded state table is not very representative. It is designed predominantly to be small and smooth. But if the functionality is valued by the homeowner above design capabilities, don't neglect with such an option.