What is your attitude to the black color? Do you wear it on clothes, maybe you have a black car? Because the black is striking memorable accent that can shade the main details or even become the point of attraction. The black dining room set as a design element in the interior of the dining room is the subject of very hot discussion. People have polar views on the subject. Psychologists relate black color to shelter and attempt of insecure persons to disguise themselves. Vice versa, this color can be an attribute of solidity and status if properly used. However, the sense of proportion and pertinent usage of such extravagant color is of paramount importance. And this sense of beauty can decide on your interior.
Contents: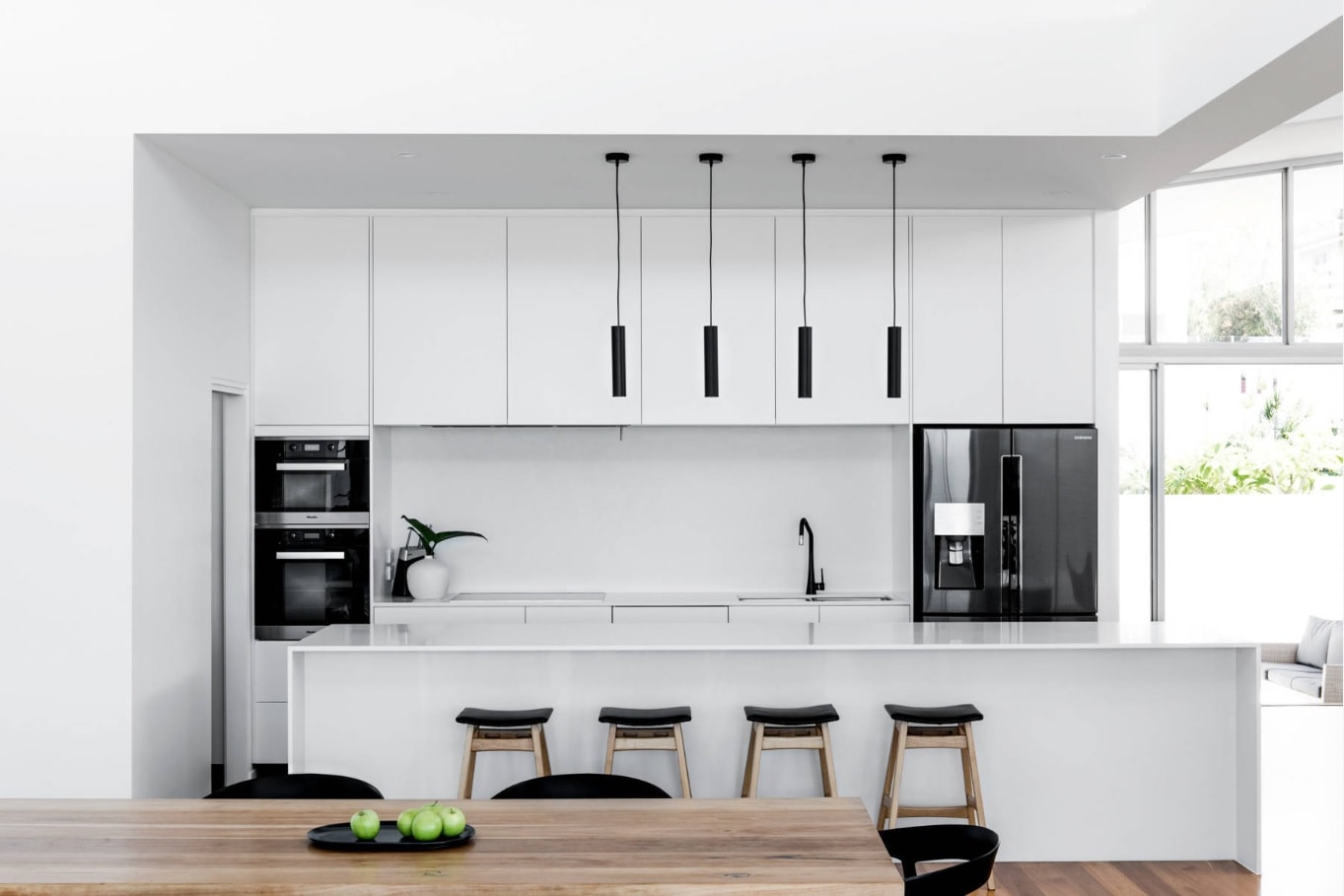 We always find ourselves in surroundings of black details. It can be a TV-set, some complementary accessories, shelves, etc. We should be able to manage the level of darkness in the room by adding or taking away some black elements. Anyway, black is an inevitable component of modern interiors without any doubt. Because almost every modern gadget or appliance is black. But today we are talking about the dining set and this furniture also can contribute to the overall atmosphere and significantly affect the perception of the room.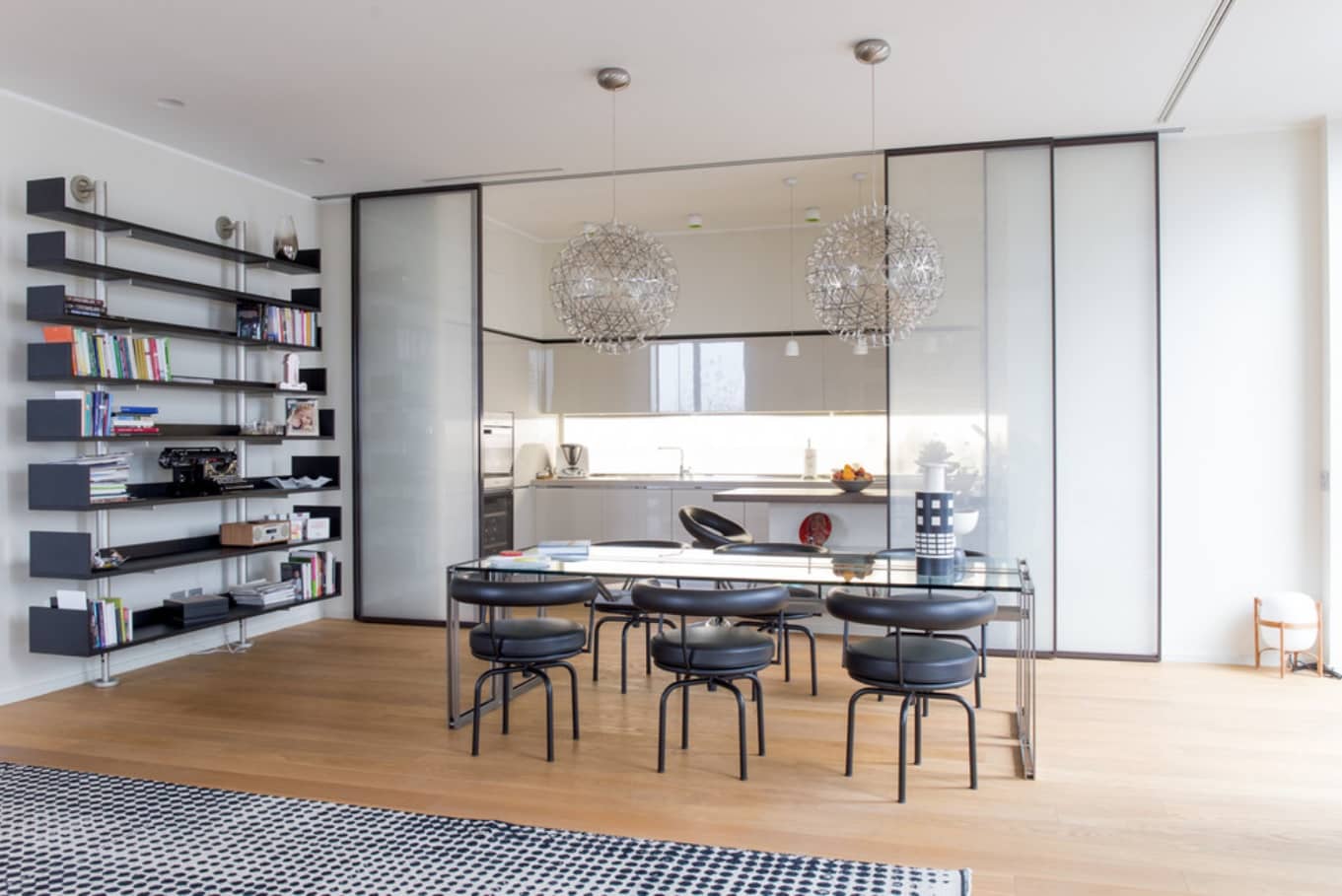 Modern design's kay feature is daring in the selection of colors, materials, and stylistic themes. That's why bold addition of black in the dining room is almost an intrinsic and necessary way to decorate the modern interior. Designers often use such options as wallpaper and other wall finishing materials to set the walls black. But if the walls are white, creamy, or of other pastel colors, the use of black furniture can be a really useful option to introduce contrast to the room.
Use Additional Decorative Elements to Combine with Furniture
In order to make your modern-styled dining room look harmonious and appealing, we should consider adding some dark elements to complement the furniture set. For example, it can be black-framed pictures, lampshades, curtains, candlesticks, columns, vases. You got it right: it can be absolutely any interior item that turns into part of the common ensemble.
Classic Style with Black Furniture
As you can imagine, the Classic style comprises a lot of different shades and flows. It can be not only Victorian, Gregorian, Gothic, Art Nouveau, ethnic group (French, Greek, English) etc. styles, but also some boundary transitional directions like Retro, Vintage, Shabby Chic and even Fusion. So, there is a real bunch of interiors where black dining set can come in handy.
As you can see, Classic interiors maintain the solidity and pathos of ancient times. This is due to the utilization of the qualities of natural materials and complex finishing such as textured plasters and wainscoting or coffered ceiling. It also can be complemented by live plants and different trifles like figurines.
The black sofa as part of the overall furniture composition is very effective both in a dark ambiance as well in contrast with the surrounding space.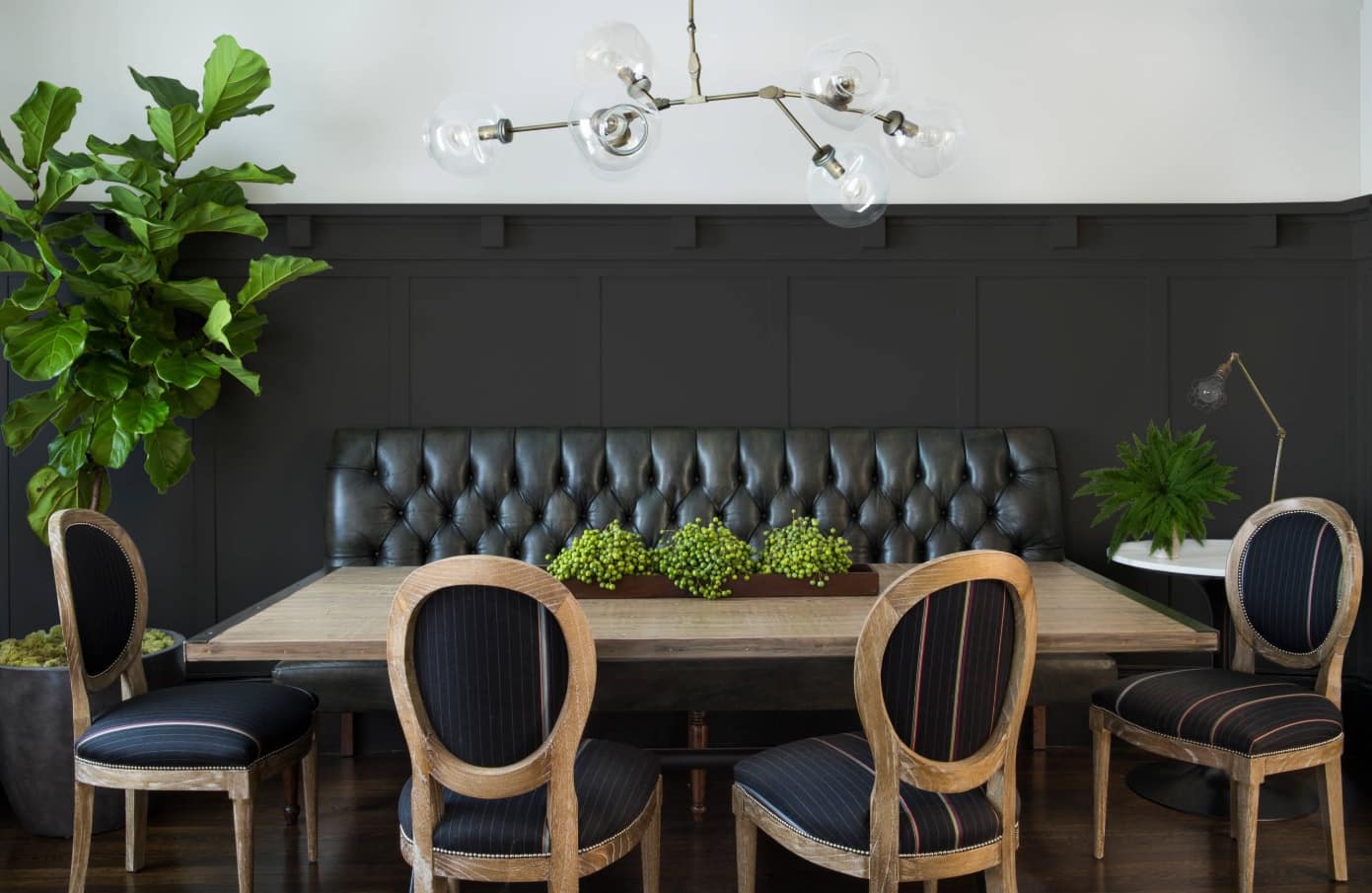 Below we can see some of the most extreme and bold options to decorate your dining room with Classic style. This is due to modern trends that gradually penetrate the traditional architecture resulting in new styles and design subcategories. And they can be achieved as a mix of different colors and materials that usually don't appear in such kind of interiors.