The successful combination of furniture and accessories makes the house a great place where you can devote yourself to any activity. The bedroom, living room, or study should be equipped with furniture that promotes relaxation. There is a comfortable bed in the bedroom and a sofa in the living room. The black sofa is a great choice for lovers of timeless elegance. This is a special and stylish accent in the decor, which acquires even greater charm in an appropriate setting. Learn how to successfully integrate a black couch into the interior and which models of this type of furniture deserve special attention?
Contents: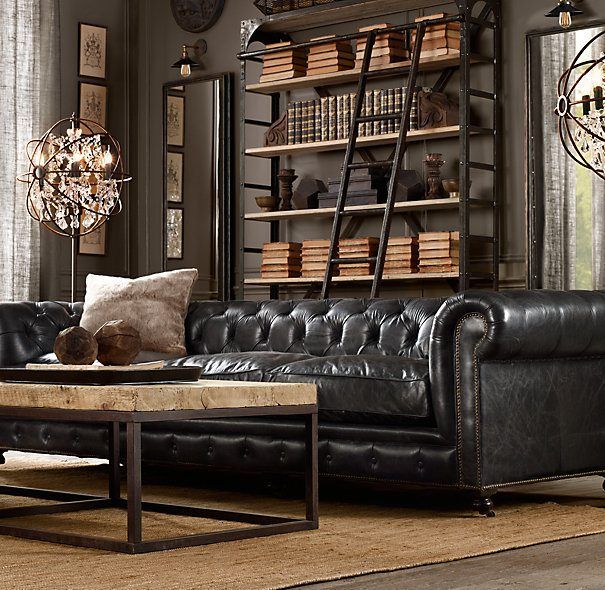 Black Sofa in the Living Room Interior
Black color became popular in the interwar period. Previously, it did not have access to the interior, because it was associated with mourning and magic. But as soon as this coloring was allowed in the interior arrangement, its advantages were quickly recognized. Today, not only black furniture and accessories are in production. The walls are also painted in this elegant color. It is worth remembering that black optically reduces the internal space of the room, and also absorbs light, so it should be combined with light colors.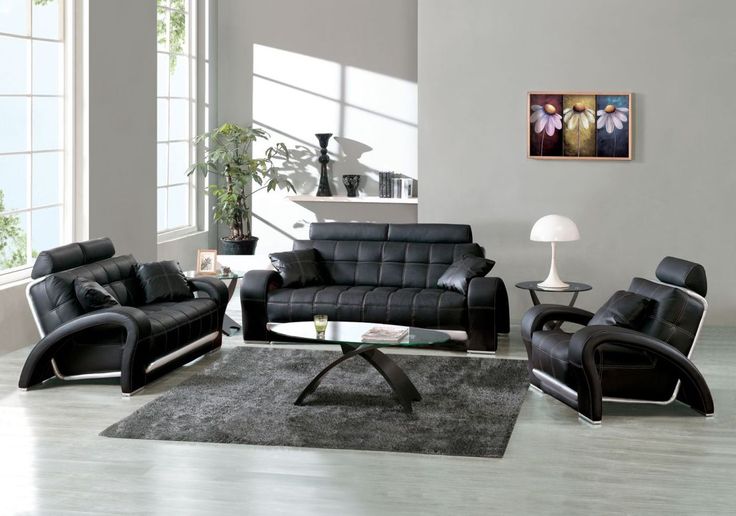 The black sofa is a stylish choice for any living room, looks great on a white, gray, or cream background. In turn, every pillow, blanket, or decorative fur gains even more charm on the sofa. Black color has a remarkable property that improves all forms, patterns, and details.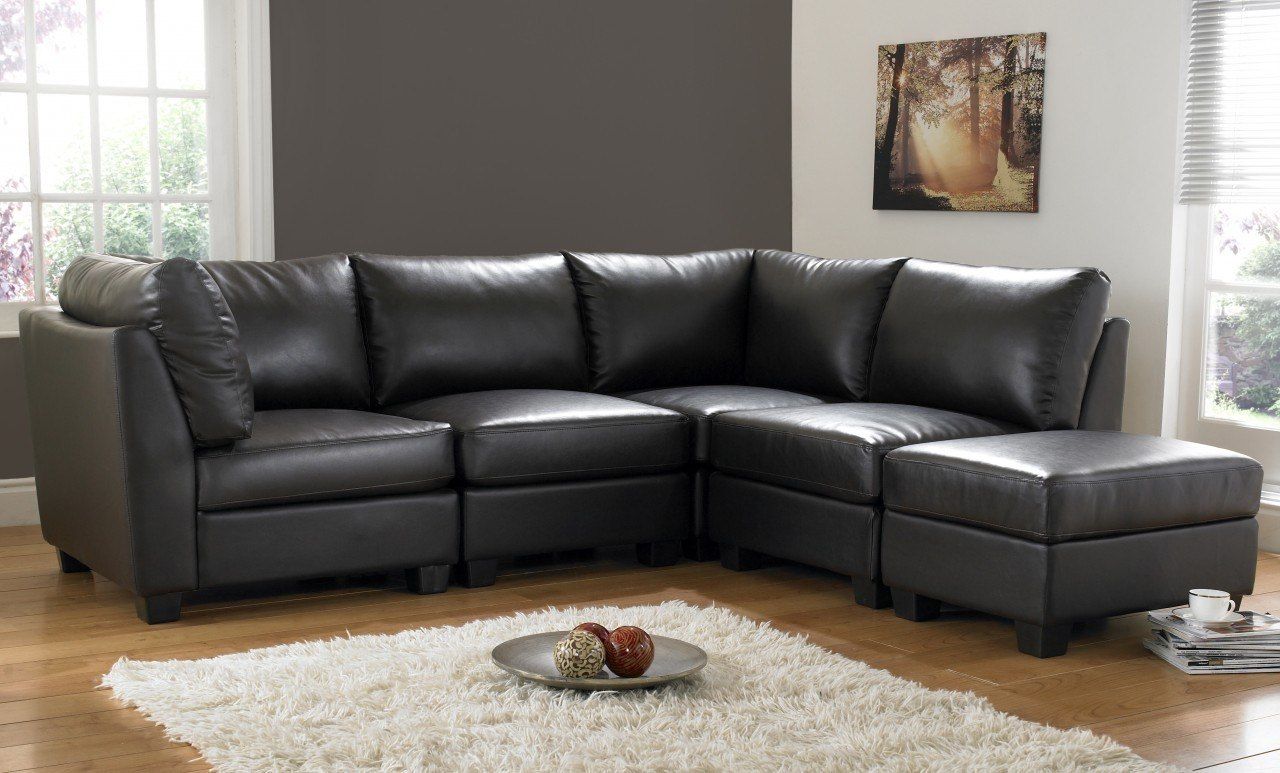 Different Types of Upholstery
Black couch today is so popular type of furniture that is available in various types of upholstery.
Black Leather Sofas in the Interior
Genuine leather (a black couch with this upholstery) is a symbol of timeless elegance. The leather is warm and pleasant to the touch. However, natural material requires proper care. It is worth carefully reading the recommendations of the manufacturer. Organic skin – also found under the names of "eco" or "synthetic", is a cheaper alternative to natural raw materials. Synthetic leather is easier to care for. It is an excellent choice for homes with active children or animals.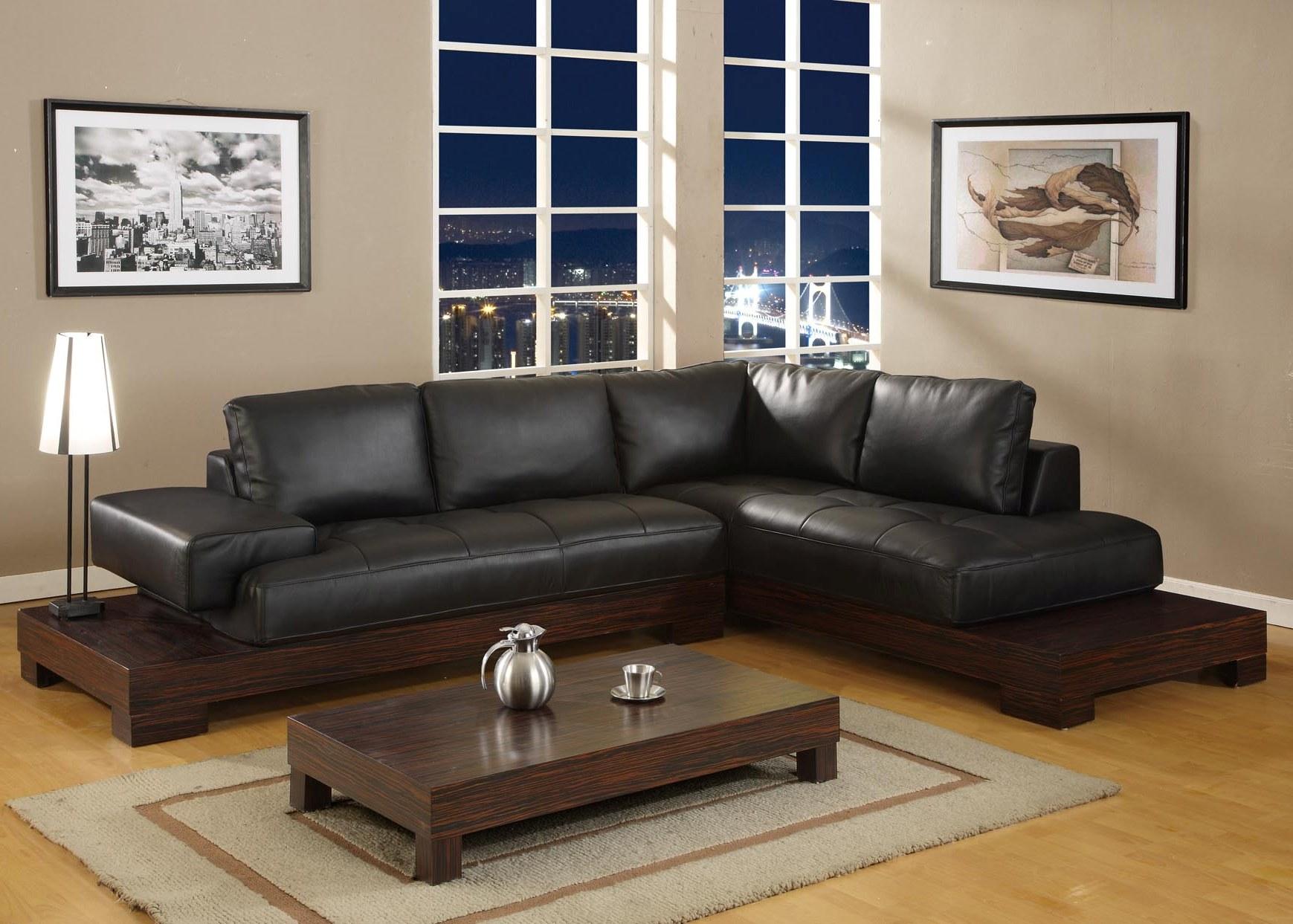 Black Sofas Upholstered with Textiles
The textile coating will be great for a black sofa, choosing among natural fibers, like cotton. Such furniture is easy to clean and resistant to friction. An equally good choice is synthetic fibers, such as polyester or acrylic. Upholstered in fabric black couch adds comfort to the interior.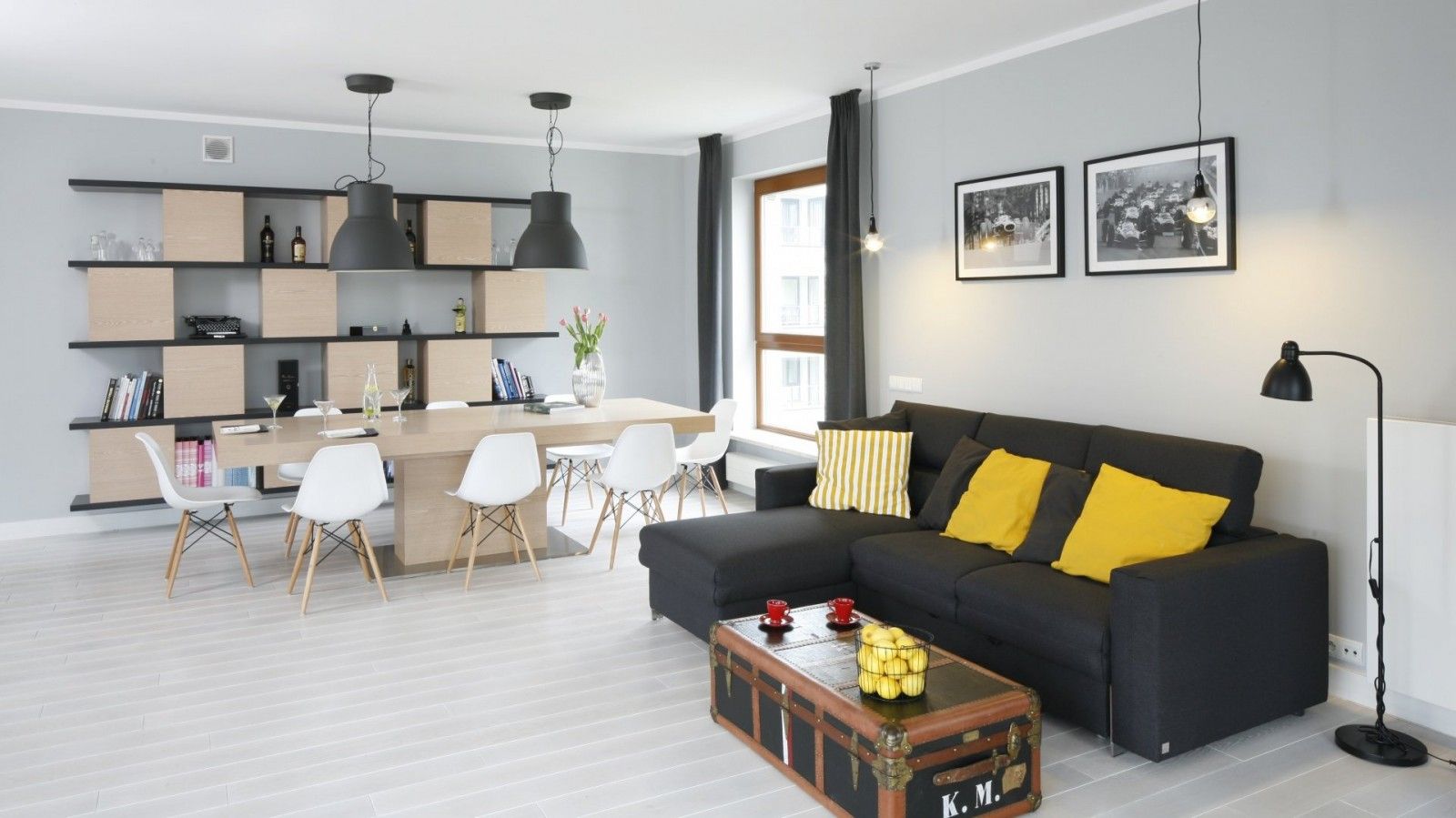 Plush enchants with elegance and subtle brilliance. However, the material requires regular maintenance, and some dirt is difficult to remove. If there are animals in the apartment, it is better to opt for a textile or eco-leather covering, because the cat's wool can accumulate on the plush. Light wool is especially noticeable on the black material.
Black Sofa and Interior Style
An elegant black couch looks great in every living room, but in some styles, the layout acquires a special charm:
Glamorous style – a black sofa, preferably leather and quilted one, is an ideal choice for a refined interior. This can be the basis of a fashionable arrangement in a black and white combination.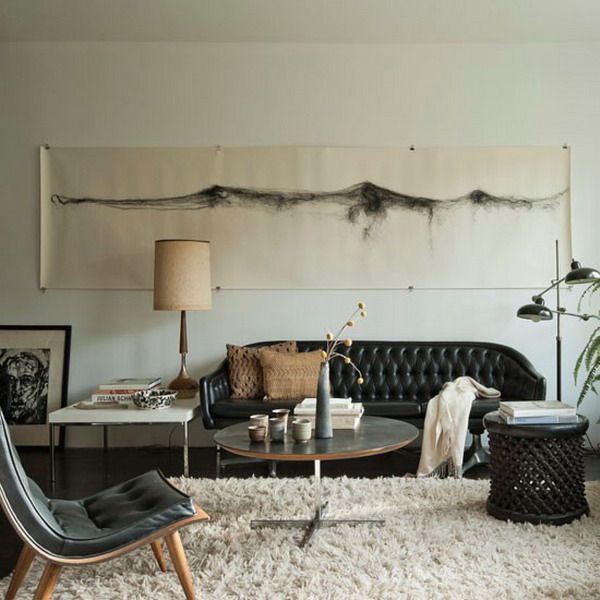 Scandinavian style – the omnipresent whiteness provides the backdrop against which the black sofa best reveals its eternal charm. The sofa should be generously decorated with soft additions in the Scandinavian style: pillows, a rug, or fluffy fur.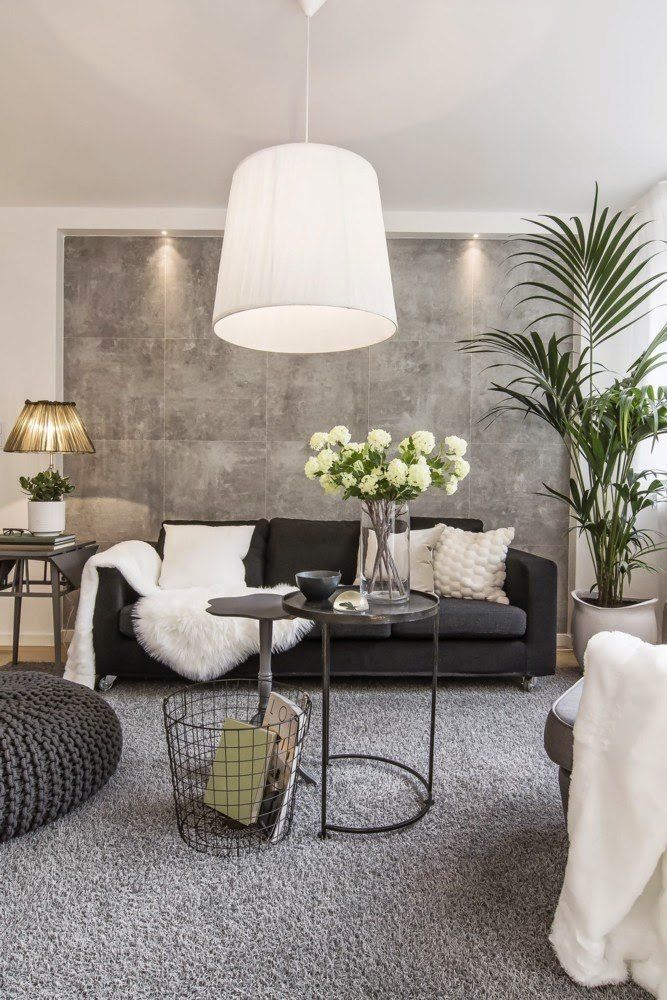 Modern style – black sofa with straight lines without additional decorations. Great idea is to put it on a gray background. Thus, modern minimalism blends well with timeless elegance and the room acquires a stylish character.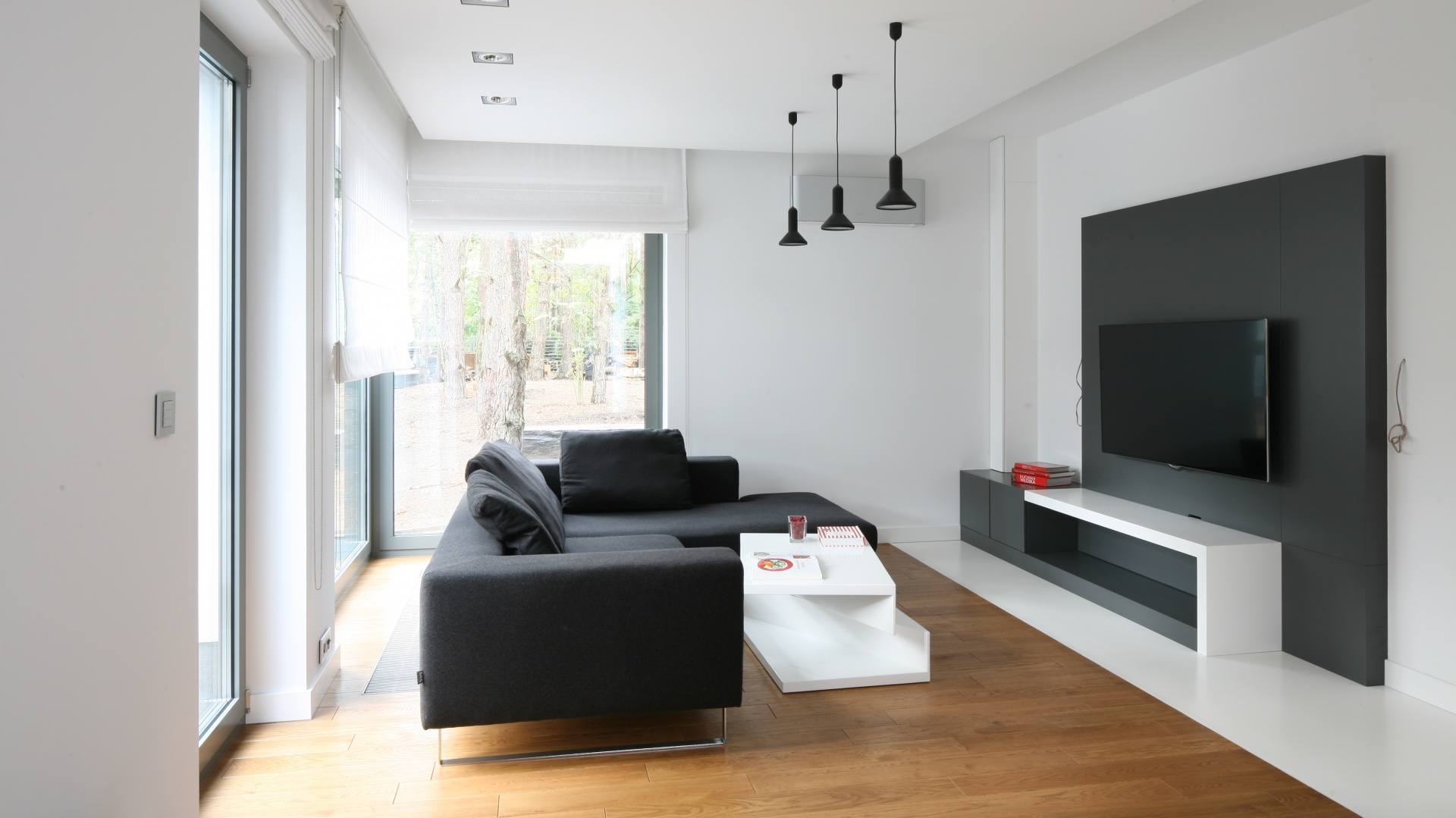 Retro Style with a Hint of Modernity
The contrasting combination of white and black is a characteristic element of the 1960s` style. Today, many designers prefer to return to a retro style inspired by both shapes and colors. The sofa on wooden or metal carved legs is the most popular model of the time. In retro style, a black sofa can be installed on the background of modern posters and light fixtures. Contrast is now the most desirable element in interior design.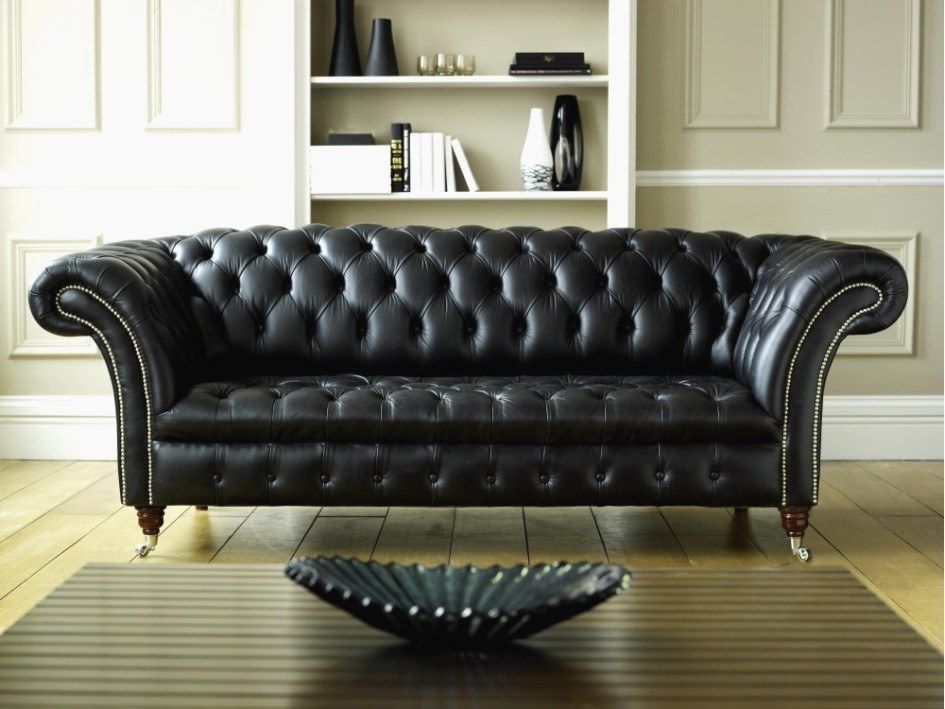 Black Sofa: What Accessories to Choose?
The black sofa is very comfortable because it fits almost any other color. However, it is best to combine with: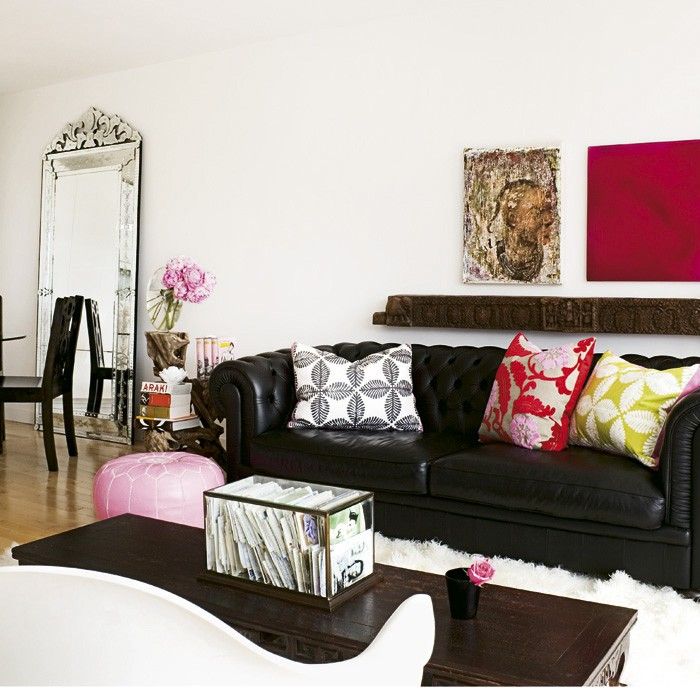 Tip! On a black sofa, you can place colorful blankets and pillows or leave it without accessories in a minimalist version. Remember that deciding to choose a black sofa does not overdo it with dark colors throughout the interior. Choose bright curtains and carpets, as well as sufficient lighting. On the other hand, the black color of the sofa can be supplemented with drawings on textiles.
Furniture in the Interior for a Black Sofa
A home is a place where you can devote yourself to creative work and rejuvenate after a hard day. The black sofa facilitates relaxation, giving the interior elegance and character. So, what kind of furniture does it go best with? The black sofa looks great in the company of tropical furniture: bamboo tables, mosaic tiles, and exotic vegetation such as cacti. Choosing a dark piece of furniture inside always equips it with suitable accessories.
Stylish Models and Design Advice
A black sofa seems like a very practical solution, but can it look good? The answer is yes! Black sofas are extremely stylish. Look at the photo gallery how to organize the space with this furniture.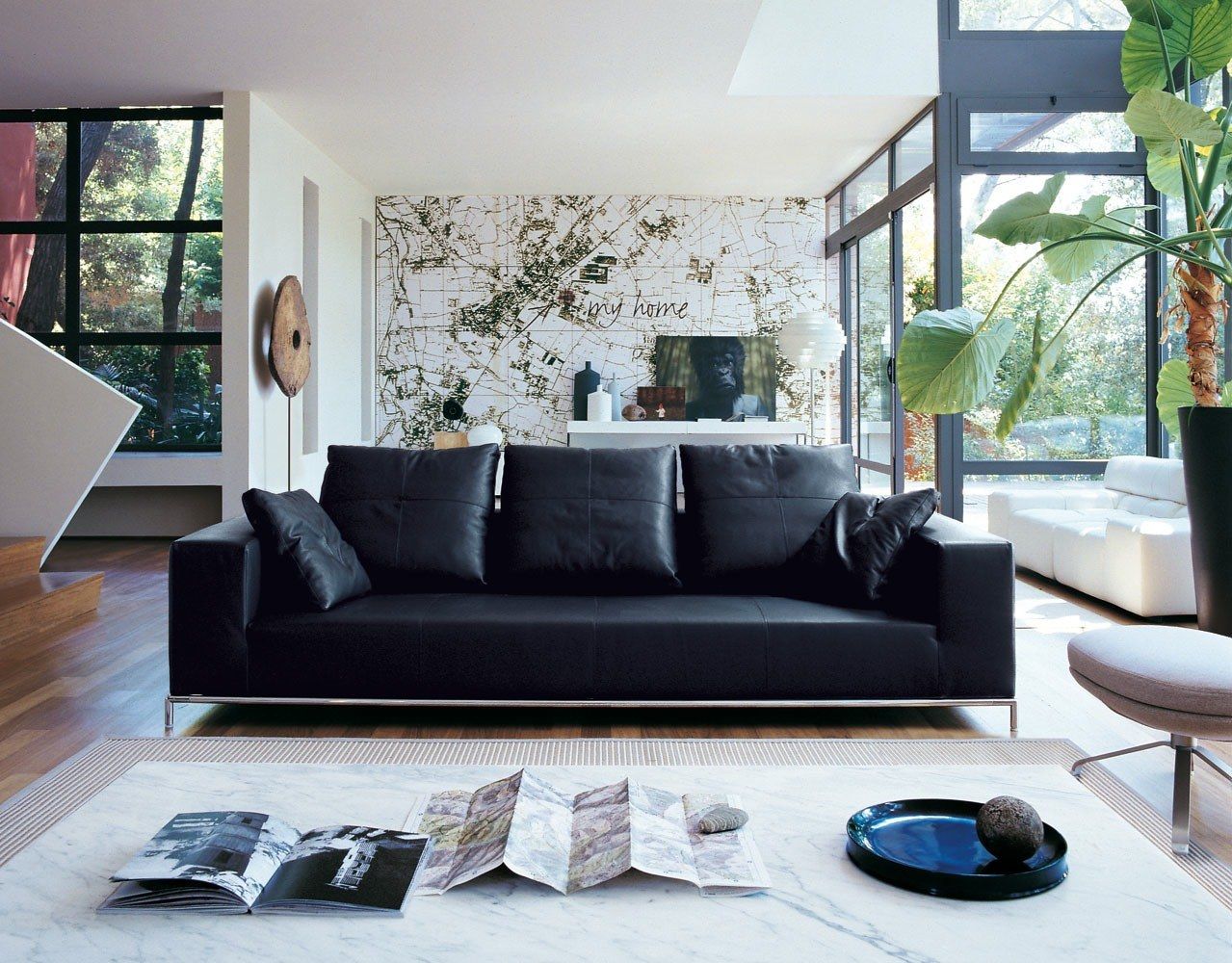 A beautifully arranged living room is one in which you feel calm, and it is visually attractive at the same time. Do not give up your favorite activities, such as eating chips or pizza on the couch just because you are afraid to pollute the furniture. Interior items should serve you, not vice versa. And fortunately, the practicality and stylish appearance of modern furniture adapt to the needs of the person! The black sofa is one of the most fashionable decisions recently. It fits perfectly into any type of room: classic, modern, rustic, Scandinavian, and glamorous.