A kitchen countertop is a critical part of any kitchen. It's the surface where you prepare meals daily, especially for family celebrations. It might even be where you sit down to eat your breakfast before going to work.
Installing a new countertop may improve your kitchen's feel, look, and functionality. If you're planning to replace your old kitchen countertops, there are various patterns, colors, and styles you can choose from, from retro tile and marble to granite.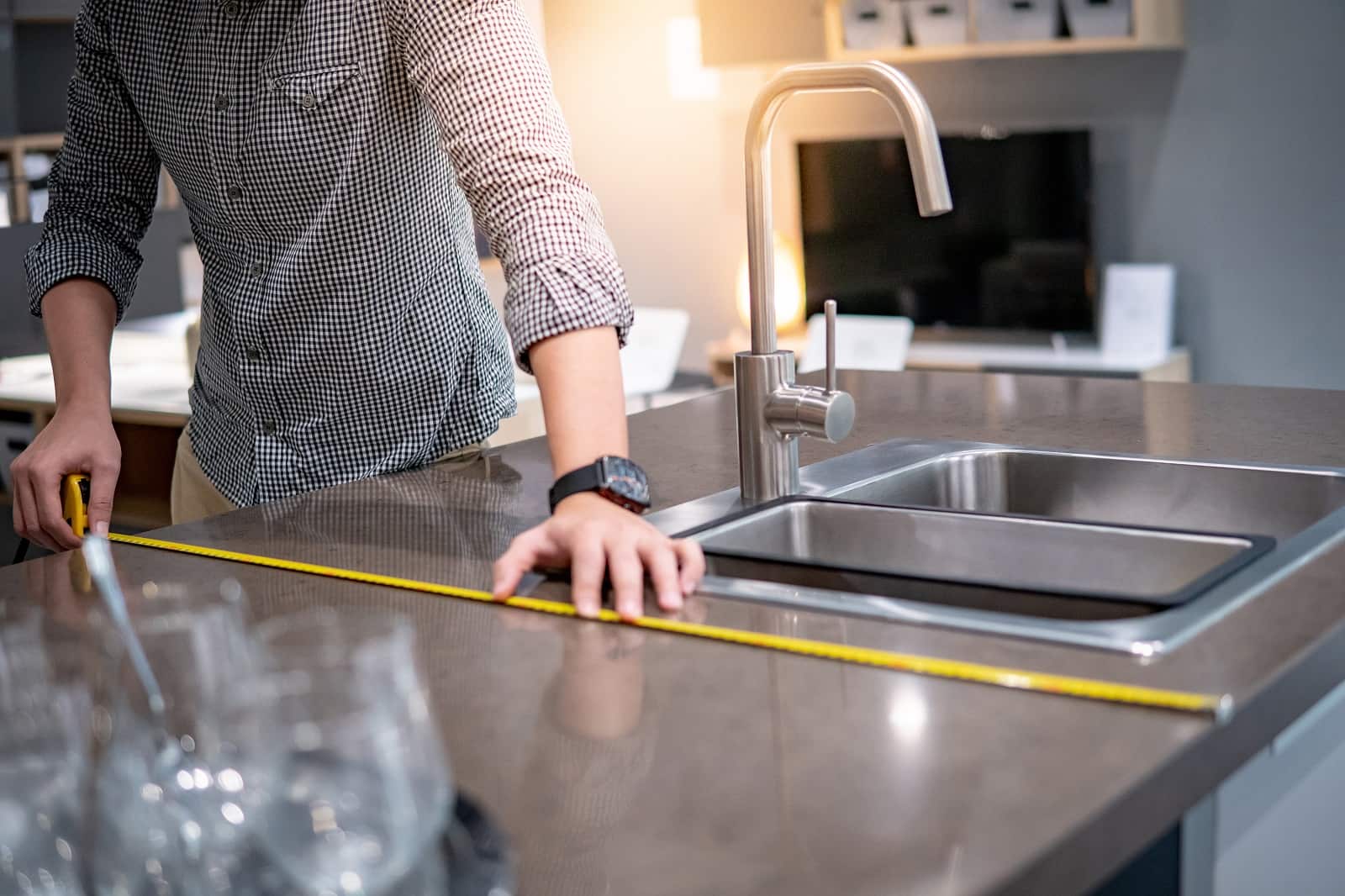 To choose the best kitchen countertop for your needs, research and visit websites that compare options to help your decision. Regardless of your preferred option, it would be best to read this homeowner's guide to installing new kitchen countertops.
Steps To Ensure Proper Kitchen Countertop Installation
To ensure success when installing new kitchen countertops, follow these steps:
Determine Your Budget
One of the things you need to consider when installing new countertops to upgrade your kitchen is your budget. Knowing how much you're willing to spend and what you can afford can give you a better perspective of what you can accomplish in any project.
Prioritize Planning
Installing new kitchen countertops can be a time-consuming process. Therefore, it's essential to plan the installation before you proceed. If possible, plan around your family's schedule.
Some people, especially those who are used to preparing meals at home, may find it stressful to be unable to use the kitchen for a day. Even though the installation of kitchen countertops is typically completed quickly, it's essential to plan and prepare for the additional time and space needed to complete the procedure.
Know Your Kitchen Layout And Space
If you plan to modify your kitchen layout, it's a good idea to know the ins and outs of your present space so you know what you prefer to maintain and the features you don't want to include in your new kitchen area. Moreover, the other factors to consider when planning your new kitchen layout are your kitchen's plumbing, electrical, and traffic patterns.
Measure Your Existing And Future Space
Before heading off to a showroom or local slab house, gathering some dimensions and measurements of your existing and future kitchen space is vital. However, it doesn't have to be accurate because a professional will visit your home to get the exact measurements once you've chosen your preferred type of kitchen countertop.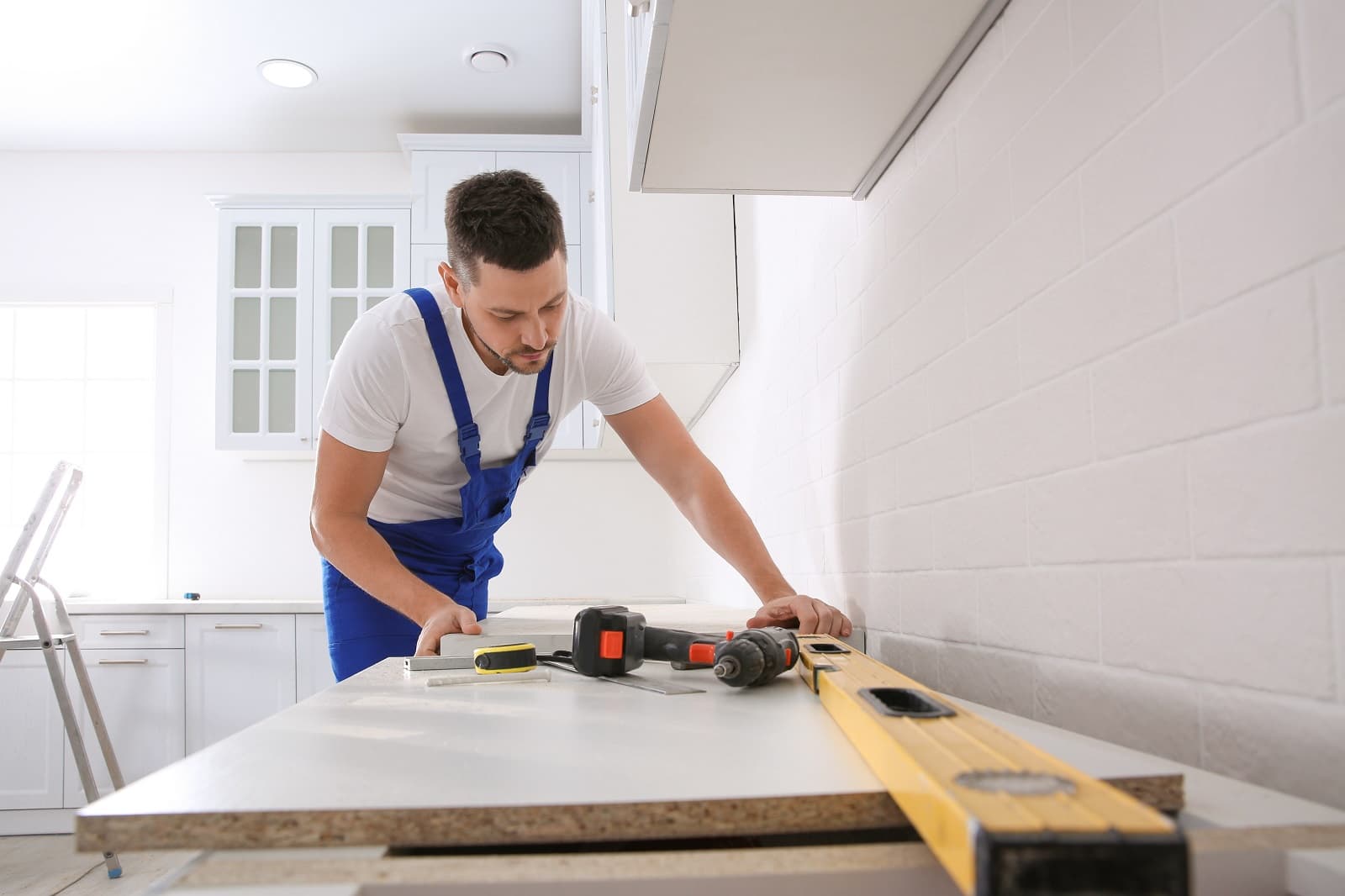 Choose The Best Countertop Material For Your Kitchen
There are different countertop materials you can choose from. Depending on your budget or personal preferences, here are some options you can consider for your kitchen:
Ceramic Tile – Ceramic tile is an excellent option to consider if you're on a budget. It's easy to install, and you can choose from various design and style options. Its only downside is that you need to deal with the grout lines.
Marble – It's a beautiful countertop material, but it requires high maintenance. However, it may increase your property's value when it's installed properly since marble is a top choice for homeowners.
Laminate – Aside from ceramic tile, laminate is another budget-friendly countertop. While it's a popular option, you should be cautious regarding its maintenance and remember that you can't quickly restore any damage.
Quartz – When installing a new kitchen countertop, you must consider quartz. It's an excellent alternative for natural stones like marble and granite since it doesn't need sealing and is durable for any kitchen environment.
Granite – It's another popular option among homeowners, which is available in various styles and colors. Granite is also low maintenance and durable. Best of all, granite countertop is scratch, stain, and heat-resistant. However, you might need to apply a sealant yearly, which is a straightforward process.
Limestone – It is a calcium carbonate-based natural stone. Generally, it often comes in pure white to off-white color options. However, there are a few different color shades available, such as red, yellow, brown, gray, ivory, and beige. But the majority of color tones are natural. Moreover, use caution when using sharp objects like a knife without chopping boards because limestone is a soft stone. Also, a limestone countertop may need frequent sealing to ward off stains.
Prepare Your Home For Installation
During the installation day, it's best to clear entrances and pathways to avoid unnecessary accidents or problems. If possible, remove the items from your existing countertop to ensure seamless removal and proper installation.
Leave The Rest To The Professionals
Once you're done preparing your home, the last thing you should do is sit back and relax. Let the professional installer do the work for you. Once they're done, inspect their work, assess if they achieve your preferred kitchen layout, and don't hesitate to ask any questions you have in mind.
Conclusion
When installing new kitchen countertops, keep your objectives in mind and communicate with the contractor. This is particularly true when you have some questions. Besides, you want the installation to go off without a hitch and avoid costly mistakes. Once installed properly, your new countertops can level up your kitchen's visual appeal and functionality.