Renovating your kitchen not only gives it a new lease of life but can also help it stand out to prospective buyers if you are looking to sell in the future. However, with the average kitchen renovation cost in the U.S. standing as $25,047 you might think this is not an option.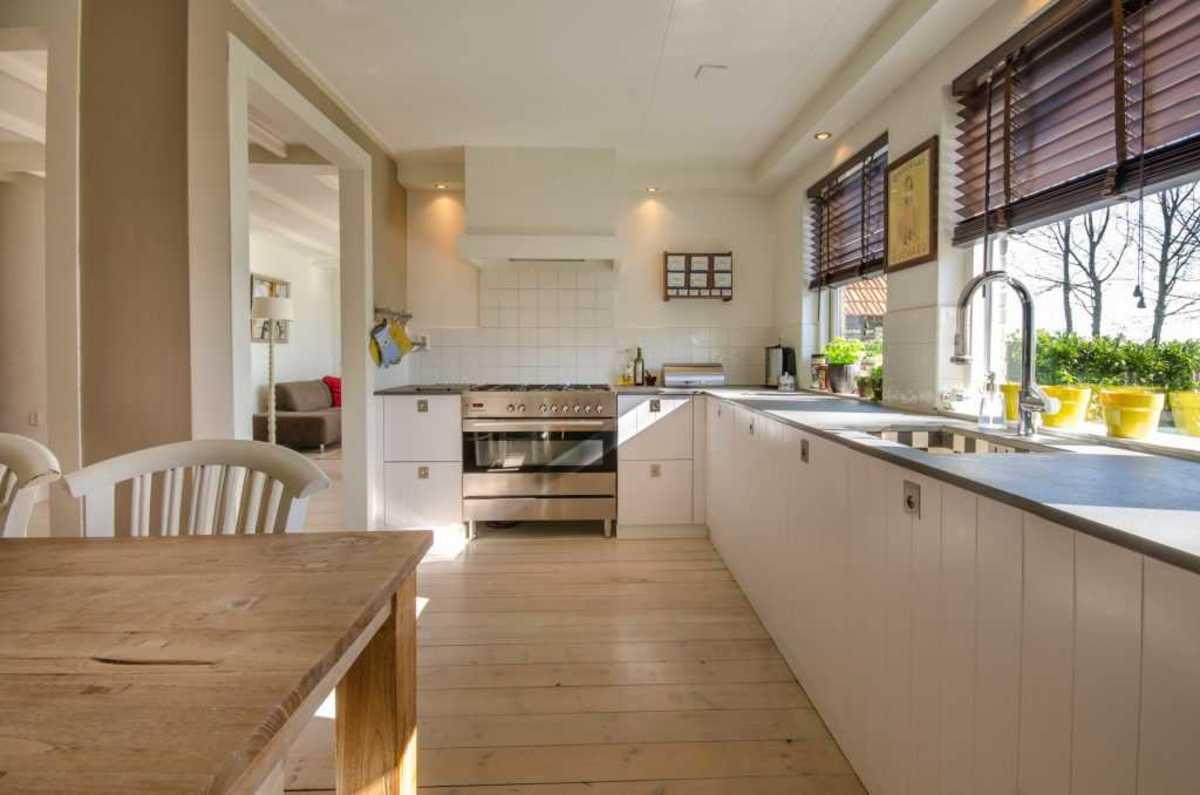 Fortunately, there are many simple and effective ways you can bring new life to the heart of your home, without spending a fortune. Traditionally, if you're only looking to do some repairs on say, appliances, many homeowners utilize their existing home warranty or homeowners insurance plans.
Update Your Fixtures
Attention to small details can make a huge difference to the overall appearance of your kitchen. Fit contemporary handles to your drawers and cabinets in materials such as satin nickel, rose gold, chrome, or polished brass to add a sleek and elegant look to the room and a touch of class to your kitchen with very little work.
Another design feature that can instantly lift the room is the installation of a new kitchen faucet. With many designs to choose from, this functional fixture can be a great finishing touch to your kitchen.
Appliances
New kitchen appliances may seem like a large expense but could save you money in the long run in terms of maintenance and repair costs. Many modern kitchen appliances are eco-friendly and designed to be energy-efficient as well as aesthetically pleasing. This not only benefits the environment but can also reduce your monthly electricity bills. Quick personal loans in Canada can be a great way to finance your purchase.
Decorate
Have fun adding some creative elements to your kitchen, whether it be some attractive artwork hanging up on a wall, your proud display of cookbooks and fine china, or a colorful array of spices stacked neatly for all to see.
A bare kitchen counter is perfect for showing off a vase of fresh flowers or accessorized with an artistic exhibition of fruits, teas, and oils, while a decorative soap dish or liquid dispenser can be a beautiful piece to place next to your sink.
Lighting
Light can transform the ambience of any room, making it seem more spacious, welcoming, and bright. Use lighting to improve the mood of your kitchen by adding a combination of ambient, accent, and task lighting.  Create subtle illumination in the room with ceiling spotlights, recessed or flush mount lighting, perfect for those nights when you are entertaining over dinner and prefer a more intimate setting. An elegant pendant light can also add an attractive focal point to the room, serving both as a practical as well as a statement piece.
Fresh Paint
A fresh coat of paint can make a world of difference to the look and feel of your kitchen. Give your kitchen walls and cabinets an upgrade by painting them with brighter colors that will lighten your kitchen and add a sense of spaciousness to the room. A splash of baby blue, mint green, or a hint of pink can enliven your kitchen and bestow a sense of joy to the room.
Warm, neutral colors such as creams and off-whites can create an inviting feel to your kitchen and serve as the perfect backdrop for your kitchen cabinets, accessories, and appliances to stand out.
Use these five tips to instantly transform your kitchen.