You're probably looking for cozy bedroom ideas because you want to feel like you're in your sanctuary, a place where you feel truly relaxed and at home. This room might also be your haven when it comes to de-stressing after a hard day. After all, what better way to unwind than by snuggling into bed in the comfort of your own home. If that sounds good to you, it's time to start building the coziest space inside that tiny nook of yours. But you might be wondering – where do I even begin? How can I create this haven myself? Well, here are a few ideas that might help get you started.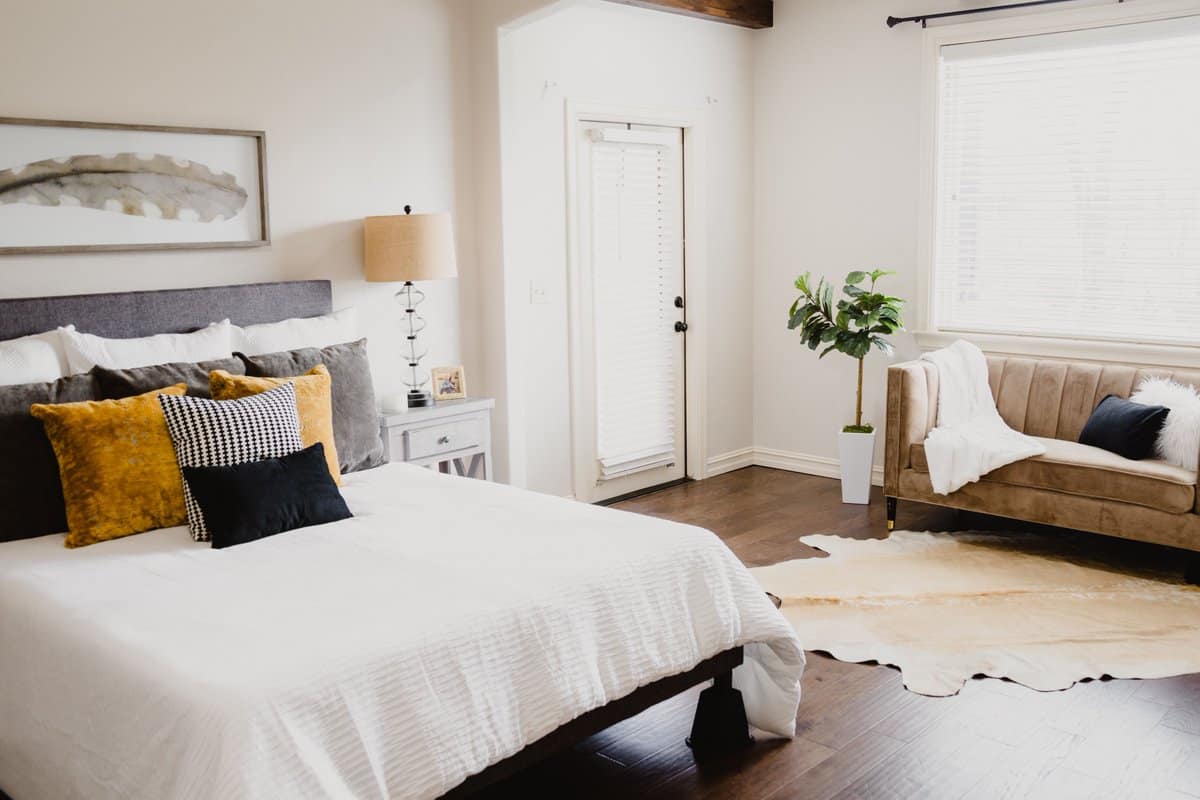 Tip 1: Get The Right Bed Set
One of the essential pieces of furniture in any bedroom is, without a doubt, the bed. You want to make sure you have a set that's comfortable and chic, something that will help contribute to the cozy atmosphere you're going for. This doesn't mean you have to break the bank – there is plenty of affordable bed sets out there that will still look great in your room. Check out zip and link beds, too, if you are looking for something a little different. Depending on your needs, these beds can be split into two separate beds or pushed together to form one big bed.
Tip 2: Choose the Right Colors
One of the most important things to consider when creating a cozy bedroom is the color scheme palette you're going for. Cooler colors like blues, greens, and purples are often associated with relaxation, so they make great choices for a bedroom. If you want to stick with warm colors, go for golds, browns, and oranges. These colors will help to create an inviting and relaxing atmosphere. You can use them in your bedding, walls, curtains, and even accessories like rugs and throws. If you want to add a pop of color, try using green plants or flowers – these can brighten up the space and add to the cozy vibe. Just be sure to avoid bright or harsh colors that might be too stimulating.
Tip 3: Use Soft Lighting
Another critical aspect of creating a cozy bedroom is using the correct type of lighting. Too much bright light can be jarring and stimulating, while soft lighting can create a calming and relaxing atmosphere. You want to use light sources to create a warm and comfortable atmosphere without being too bright or harsh. Try using lamps instead of overhead lights – this will give you more control over the amount of light in the room. You might also want to consider using candles as well – not only do they give off a nice flickering light, but they can also help set the mood for relaxation. Consider investing in some Himalayan salt lamps if you want to take it further. These lamps not only look beautiful, but they also produce a gentle, warm light that's perfect for a cozy bedroom.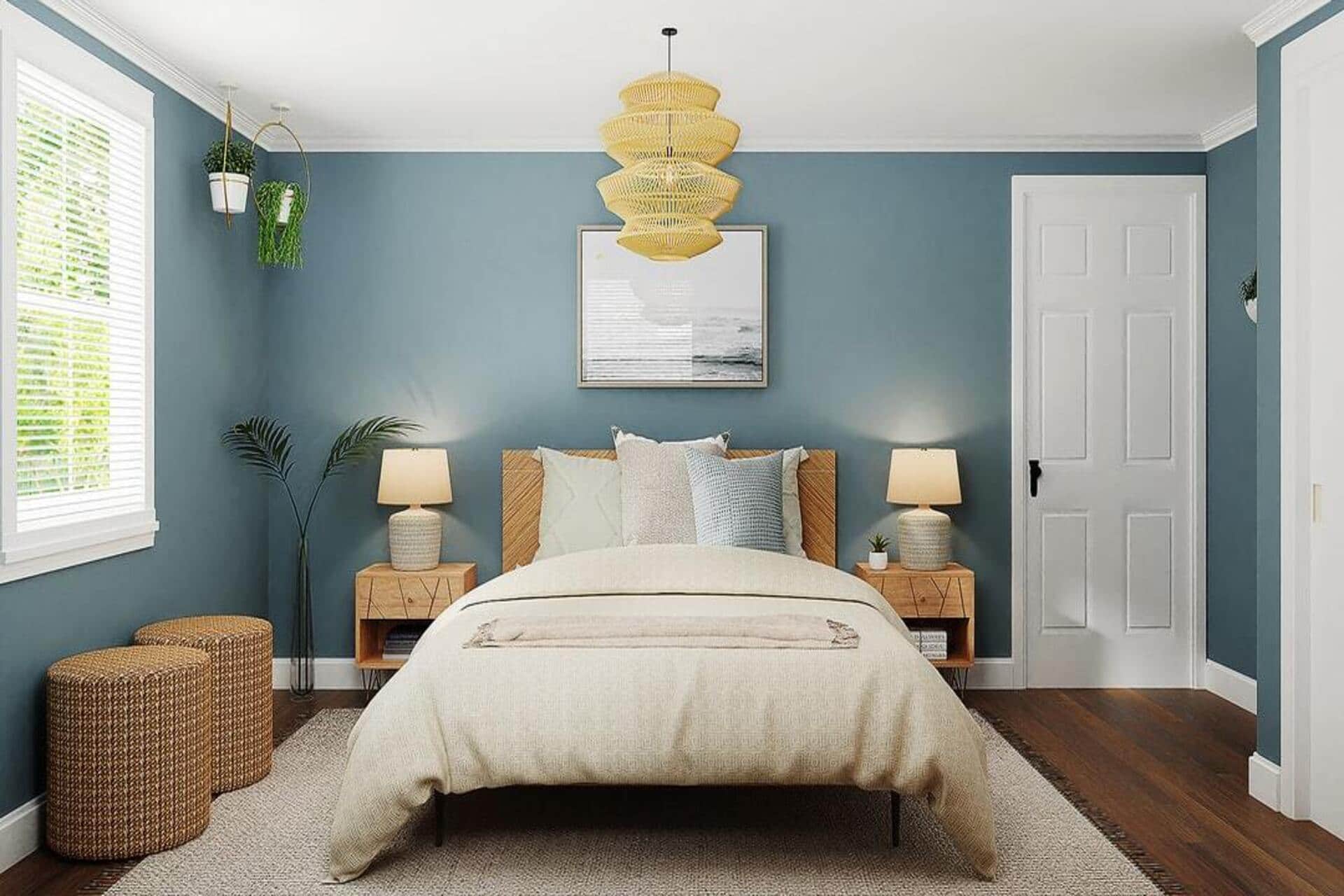 Tip 4: Add Some Comforting Accessories
One of the best ways to make your bedroom feel cozy is adding some comforting accessories. This could be anything from a soft rug to a cozy blanket or even a few cute pillows. These little touches can help to make the space feel warm and inviting. And if you're ever feeling low, they can also be a great way to comfort yourself. So take some time to browse your favorite home stores and find some accessories that speak to you. You might want to go for a rustic look, or maybe something more glam – it's all up to you. Just be sure to choose items that will make you feel comfortable and at ease.
Tip 5: Add Some Personal Touches
One of the best ways to make your bedroom feel cozy is to make it personal. Not only will this make you feel more comfortable and at home in your bedroom, but it can also help to add some extra warmth and personality to the space. Add photos or artwork that you love, or hang up some of your favorite quotes. You could even go a step further and add in some DIY projects. This could be anything from painting a mural on the wall to adding a personal touch to your bedding. The possibilities are endless, so be sure to get creative and add some unique things to yourself.
Tip 6: Keep It Clean and Organized
Last but not least, one of the best ways to make your bedroom feel cozy is by keeping it clean and organized. This might seem like a bit of a challenge if your bedroom is currently a mess, but it's definitely worth the effort. Not only will a clean and organized bedroom be more pleasant to look at, but it will also be more relaxing and calming to spend time in. So take some time to declutter your space and put everything in its place. This will help create a sense of order and calmness that can be helpful when you're trying to relax.
Creating a cozy bedroom doesn't have to be complicated – with these simple tips, you can easily create a space that's perfect for relaxation. So take some time to browse your favorite home stores, find some accessories that speak to you, and add a few personal touches. Just remember, the most important thing is to personalize the space and make it your own. So get creative and add in some things that are special to you. And most importantly, relax and enjoy. Before you know it, your bedroom will be transformed into a cozy oasis that you can't wait to come home to.