If your home doesn't have at least one ceiling fan, it's time for an upgrade. Ceiling fans don't actually make your home cooler, but they create a breeze that can cause a bit of a windchill effect that makes the room feel cooler. In the winter, you can reverse the direction of the blades on most fans, and this will push any warm air that has risen to the ceiling back down into the room, where you can feel it. You'll save a bundle on heating and cooling costs.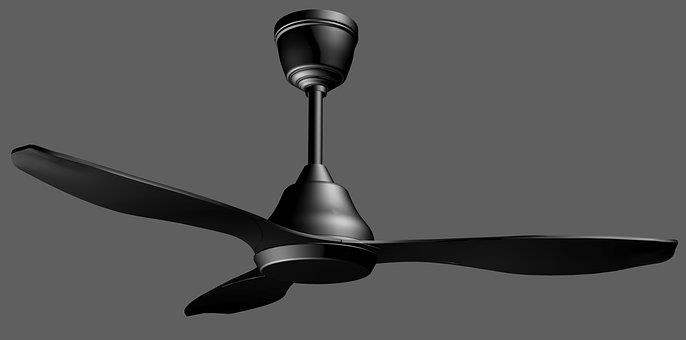 And these days, you have so many more design options when it comes to choosing a ceiling fan. You can go with something sleek and contemporary, or something ornate and vintage, or you could choose from a range of styles in between. Choose a fan that complements your decor, and make sure you get the right size and profile of fan for your room.
Prioritize the Size and Profile of Your New Fan
When you start shopping for ceiling fans, you'll notice that they come in all different sizes, ranging from 29 to 56 inches or more. The measurement refers to the diameter of the fan's sweep, or the circle created by the spinning fan blades. This measurement is taken from the tip of one blade, all the way across to the tip of the corresponding blade, at least for fans with an even number of blades. For those fans with an odd number of blades, the measurement is taken from the tip of one blade to the middle of the motor housing; this number is then doubled to arrive at the diameter of the full sweep.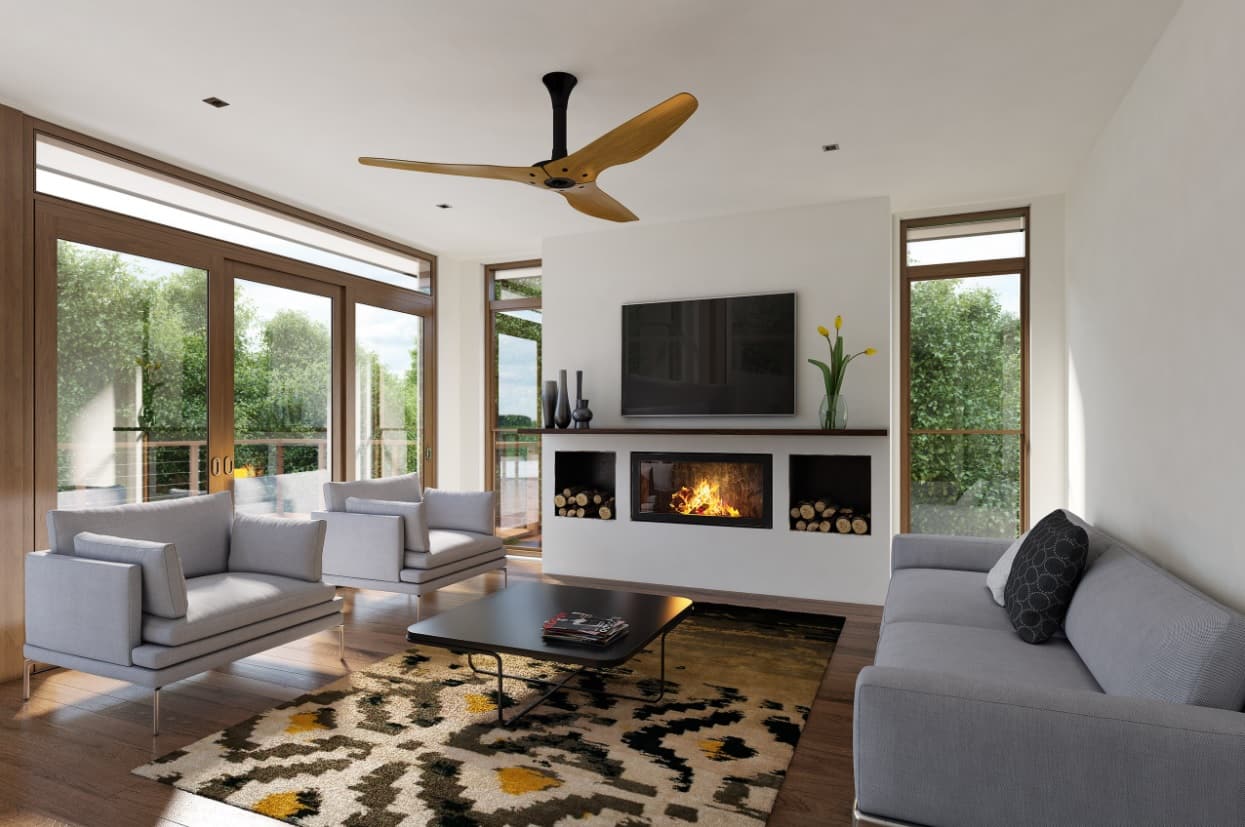 You will need to choose a fan that's the right size for the space you want to put it in. A fan that's too big will overpower the space both visually and by creating too much air movement for the comfort of the occupants. A fan that's too small may seem to recede visually from the room, but it also won't make enough of a breeze to really cool you down the way you want.
Measure the length of the longest and shortest walls in your room and multiply those numbers together to arrive at your room's square footage. If the room is under 75 square feet, choose a fan on the smallest end of the scale – for example, a caged industrial style fan under 36 inches. For rooms 76 to 144 square feet, grab a fan 36 to 42 inches in diameter. For rooms 145 to 225 square feet, choose a 50- to 54-inch fan. For rooms over 225 square feet, choose a 56-inch fan or larger. If your room is 400 square feet or more, you either need an oversized fan or multiple fans to create adequate air movement.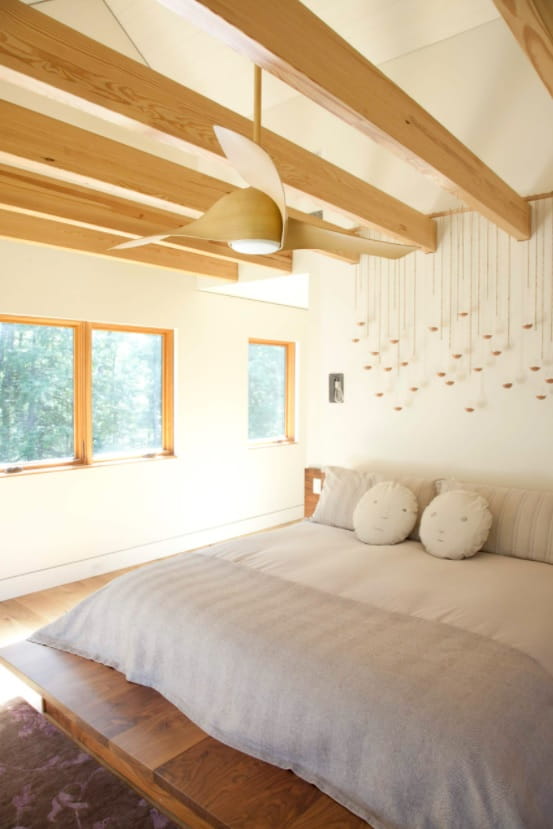 The profile of your new fan is also important, and should be chosen based on the height of your ceilings. If your ceilings are lower than the standard nine feet, choose a flush-mount fan that will hug the ceiling. If you have average nine-foot ceilings, a standard three- to five-inch downrod should lower your fan to the appropriate height. If you have higher ceilings, you will need a longer downrod to lower your fan to the optimum height, which should be at least nine but no fewer than seven feet off the floor. Downrods come in sizes ranging from a few inches to several feet, but the longer the downrod, the more prone the fan will be to wobbling.
Shop Fans that Match Your Decor
Ceiling fans are available these days in so many styles and colors that, with enough shopping, you should be able to find one that blends into your decor seamlessly. Consider your decorating style, or if you have a more eclectic style, your dominant style. If you have a clear decorating style, such as a rustic farmhouse aesthetic, shop for ceiling fans in matching rustic designs. If you have a more eclectic style, choose a fan design that contrasts with the dominant style in your home.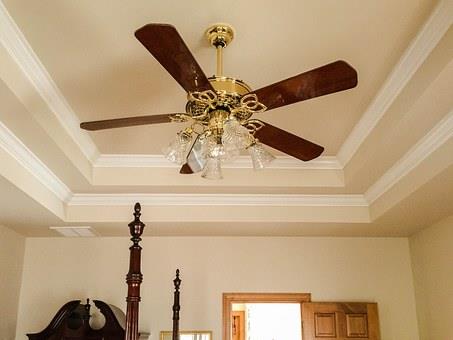 You should also consider the color of the wood finishes and hardware in your home when you're shopping for a ceiling fan. If you have a lot of oak furniture in the room, choose a ceiling fan with an oak finish on the blades, even if you do have a little cherry moulding – the fan should match the dominant wood color in the room. The same goes for hardware finishes — match your fan's hardware to your lightswitch and outlet plates.
Buying a ceiling fan is a big decision – it's going to be a permanent fixture in your home, and it needs to match your decor without overpowering your room. Choose a fan that goes with your decor, and enjoy the difference it can make to your home's comfort and style.