Depending on the personality and taste of a person, minimalism is a beautiful option to incorporate into your home. It has a simple-looking style that carries an air of superiority and a sense of luxury on the low. It's seeing life from the most minimal essentials and enjoying the feeling of humble satisfaction it brings.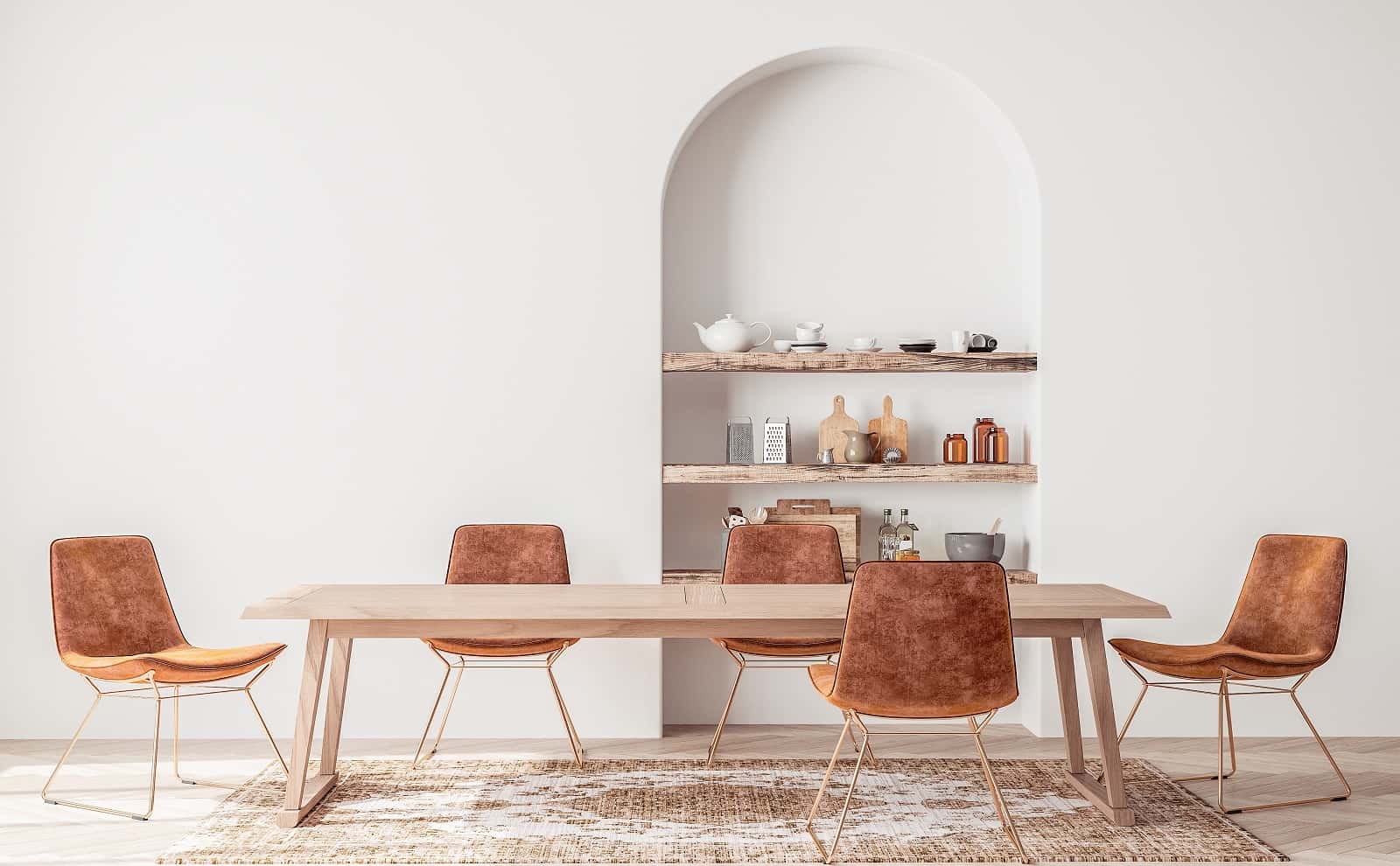 Minimalism has been infused into fashion and everyday eating habits. People also practice minimal workouts, social life, and use of technology. More importantly, minimalism is staging a comeback in design, especially in home decoration. Homeowners today want to bring life into their rooms in the most minimal ways possible.
After the living room, the bedroom, and the kitchen, the next space of importance is the dining area in your house. This is where everything about family happens: the bond and pleasure of having blood-related folks. So, if you've been thinking about how to decorate your dining tables and chairs and convert your room into minimal space, this post is for you. Here are seven tips for building a minimal dining area.
Work With Neutral Colors
Color is usually the most apparent feature of minimalist designs that even dummies can spot without thinking. Remember that one benefit of minimalist designs is to reduce mental stress. Hence it only makes sense that colors that translate a calming atmosphere be used. The most popular neutral colors include black and white, brown, gray, beige, cream, and taupe.
Use Monochromatic Colors
Just using neutral colors may amount to designing dining that bore the soul. Bringing in monochromatic color schemes will help in bringing life to the space. Monochrome uses different shades, tints, or tones of one color in designing. For example, you can use different shades or hues of brown depending on whether you prefer a super bright or a deem look. When monochromatic schemes are well-implemented, they give you an energetic, steady, and calm feel.
Declutter Your Space
The word minimalism says it all in this regard. Being minimal means using less space. Reducing the number of elements you have in your dining area will make the dining look clearer and airy. This is because it allows for a fresh flow of air to help you and your family enjoy peace, clarity, relaxation, and tranquility while dining. Take a look at your dining room and remove elements that are no longer useful to you. If you're yet to purchase your dining sets or you're planning on buying a new one, look out for multi-functional pieces such as dining chairs at RJ Living or similar other shops. It could also be slim chairs or hidden drawers for cutleries.
Get Intentional With Geometry
Geometry in design is all about using shapes, patterns, and sizes to represent specific characters or emotions. Using circular lighting and wavy arts may be more effective in translating an elegant, warm and simple look for your dining. It is not to say circular and wavy patterns are best for minimalist looks. The point here is that shapes and practices contribute to the look and feel, so you should be intentional when using them to avoid adding unnecessary drama to your minimalist dining look.
Ensure Good Lighting
Another feature of minimalist designs that you can't afford to overlook is lighting. Minimal dining rooms should have this airy, bright look and feel to boost moods. If possible, make access to natural light by using light sheer curtains. You don't have to flood your room with lighting to make it look good. Being a minimalist means leveraging the sun and taking advantage of color hues. It also means ensuring the lights in your room appeal to the eyes and boost mental health—some light colors to go for include white tints and black for contrast.
Avoid Complicated Furniture
A minimalist dining design will only come to reality if all the elements contribute to minimalism. Your dining furniture should be void of intricate designs like the popular lion head designs, as these are best at portraying a classical look. Glossy wooden furniture with brass finishing may be a better choice. Minimalism informs the art of essentialism; so, the number of chairs and tables in your dining room also matters. Only go for pieces of furniture you need in your dining room.
Add A Little Action With Accessories
Yes, minimal dining or any other minimal design, for that matter, should stay calm. However, if you play too much with simple aesthetics, you may risk making the design dull and sickening. Hence you must bring in a little energy into the background. Colorful wall arts, figurines, throw pillows, and a colorful basket of fruits can help add that bold touch you need for a balanced design.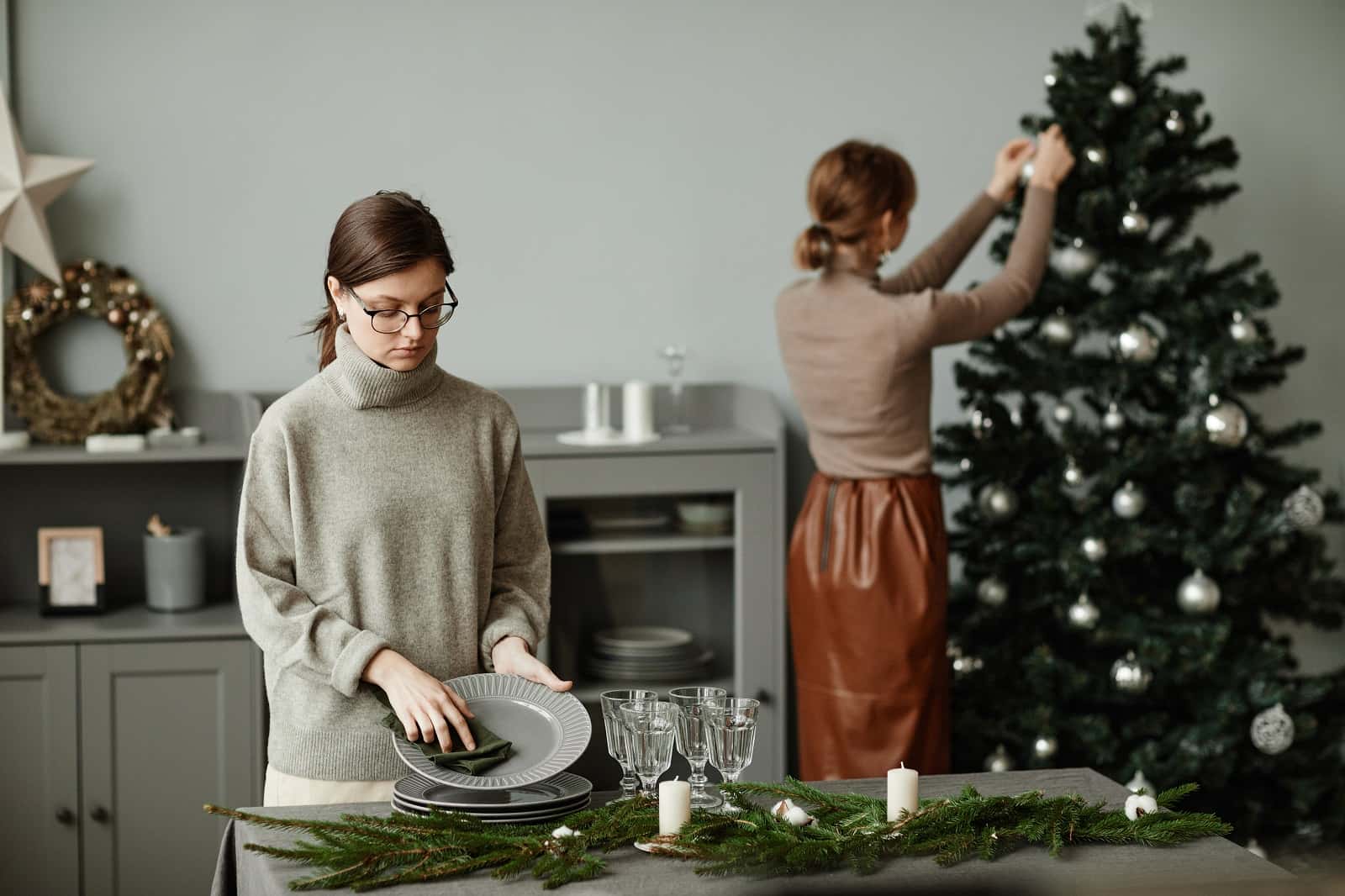 Conclusion
A minimalist dining room design may not be as complex as you think it is. The first thing you need to grasp is the kind of feel a minimalist design illustrates. With that in place, you can tell when you've achieved a minimal design for your dining room. Minimalism also is a function of essentialism, meaning you should use what you need. Follow minimalist trends and learn to choose the right materials for your dining room.