Most employees spend more time in their working environments than in their homes. Therefore, your place of work becomes your home away from home for most of your working life. Workplace cultures should encourage collaboration, good vibes and productivity in order to get the very best out of the workforce.
The rise of cool, collaborative and fun corporate culture is a major attraction to job seekers who want the best a company has to offer while being able to work in a relaxed and accommodating environment. Most tech corporates or start-ups offer the kind of workspaces and culture one can only dream of working in.
Although this may seem like a far-fetched option to many companies and start-ups, workplace interior design basics can substantially increase productivity and employee satisfaction without breaking the bank.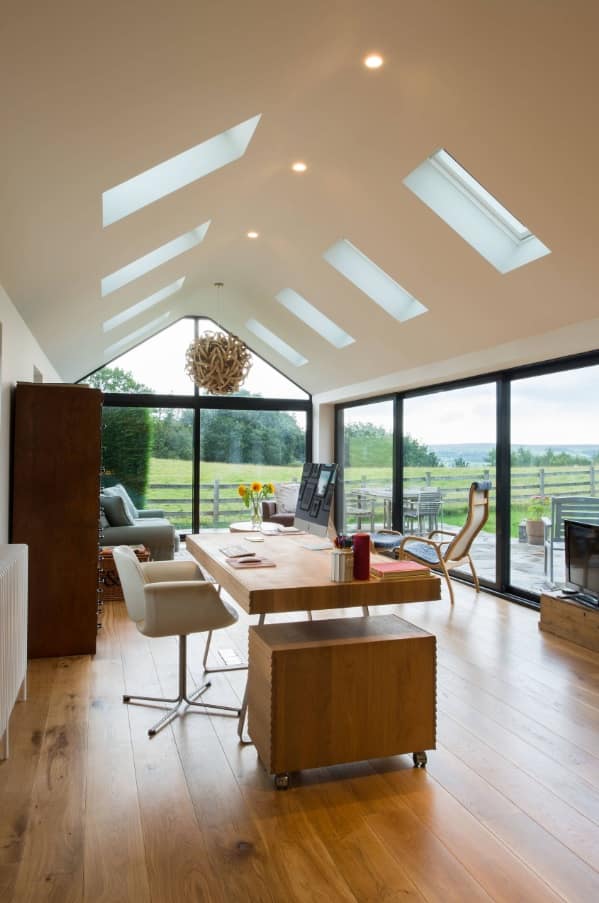 The Importance of a Workplace Synergy
The benefits of diversity and team-based skillsets within a working environment are crucial to the success of any business. The flow of creativity and collaboration within a workspace is fundamental to the efficiency of teamwork and productivity, which in turn delivers high-quality results. Therefore, the synergy within the workplace sets the tone for achievement both on the employee level and that of the bottom line.
Gone are the days of treating employees as just another number who are easily replaced if they are not happy within the workplace. Employers have realised the benefit of treating employees as part of a family who will benefit from a nurturing and transparent relationship with each other. The happier an employee, the harder they work, and the longer they stay loyal and dedicated to a company's goals. Enticing and retaining a workforce through the offering of a great work culture and environment can be key to sustainable success.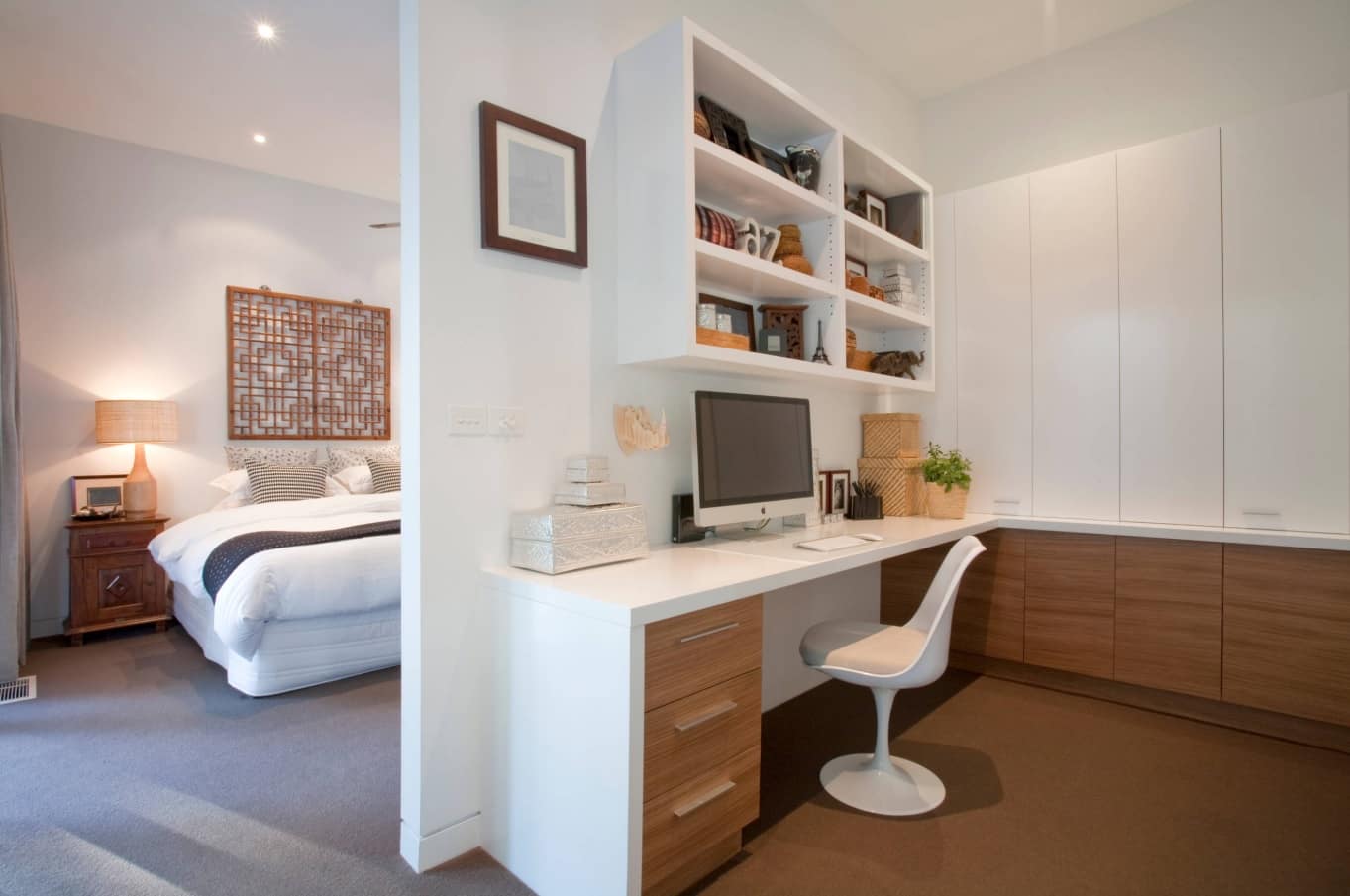 But if you are not an interior design expert and you aren't sure if you have missed the synergy mark, you are not alone. Fortunately, adept and creative interior designers exist for just this very reason, which makes them a great investment for long-term success. So you may want to call in workplace consultants like Amos Beech who have a professional flair for interior spaces within the commercial sector. Amos Beech offers a team of commercial interior design experts who understand the needs of each business and deliver bespoke interior design projects unique to each client. Hiring an interior design consultancy to implement flexible working spaces is the preferred way to update and maximise effective collaboration culture.
However, if you simply cannot afford commercial interior designers, there are design basics you can employ which can have the same impact as if you were to hire a team of professionals. All you need is to understand the fundamentals of good design to make the most out of your own office synergy.
The Psychology of Colours
Within the realm of design, each colour invokes a different feeling or emotion which can be used to uplift moods and encourage creativity. The right use of colour within a working environment can inspire individuals to produce a high level of work or creativity which will benefit everyone. This is known as the psychology of colour within the design.
What is the psychological meaning of each colour?
This is a broad explanation of the psychology of colour as there are two sides to each colour. Red, for example, can also portray danger, yellow can portray caution, and so forth. The correct application of colour technology within the office can increase productivity when used appropriately. Just because red appeals to the senses as a power play, if used in the wrong way it can persuade people that there is a sense of danger instead. The same can be said for purple, orange and yellow – used in the wrong ways it can be distracting instead of stimulating.
Starting off with colours in small doses throughout the working space and gradually working your way up to the bold use of it can be the best way to start.
The Greener – The Better
The concentration and quality of the air in a working environment should never be underestimated. Indoor plants and green outdoor spaces are necessary for workers to function at optimal levels. Plants possess the ability to purify the air and remove harmful compounds by absorbing harmful gasses around them.
The use of plants indoors not only purifies the air but brings the outdoors inside which entice feelings of relaxation and tranquillity. Consider bringing potted plants indoors for an instant mood lifter and immune booster for employees to enjoy. Outdoor green spaces should include comfortable seating and table area that employees can use to spend their breaks in. For added comfort, consider weather-resistant cushions that will add to the aesthetic of the workplace.
Step into the Light
Natural light is a scarce commodity in commercial buildings. Maximising the use of natural light in an office environment is essential for productivity. Dark rooms, corners and spaces encourage the process of rest and recovery which can be detrimental to employees working on a deadline. Our bodies are designed to go into sleep mode when we are in darker environments, which is why fatigue is often a major productivity threat. Naturally, the use of windows and skylights can avert this problem, but big windows or skylights are not always possible in an existing building. Therefore, the proper use of lighting within an office space should be carefully considered and installed. The effects of proper lighting are immediate, which makes the effort and cost of this design basic worth the money.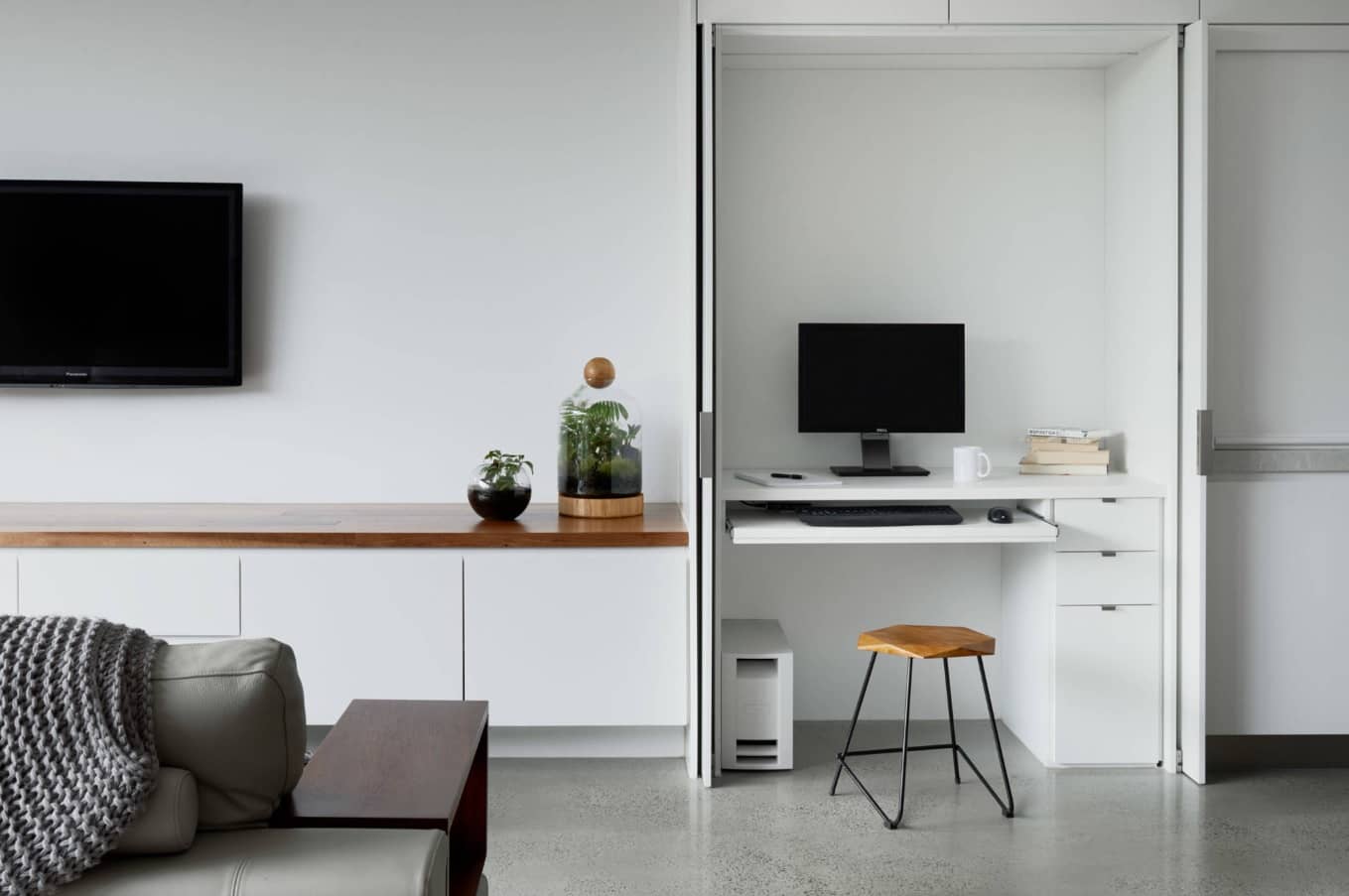 Similarly, bad lighting can induce bad moods within employees. Often, natural light is sacrificed for aesthetic reasons within a building and if this is the case, the best way to remedy dark and dingy spaces is by correcting the lighting. Often, you cannot change a building structurally to include natural light, therefore focusing on the right kind of lighting within a workplace is extremely important. Insufficient lighting can place strain on a person's eyes, increase fatigue, induce headaches and cause frustrated employees, which is destructive within the workplace. The overuse of harsh lighting too can cause negative effects which contribute to tired, listless or unmotivated people within the office. Harsh lighting can be a trigger for migraines and certain types of epilepsy and should be avoided as far as possible.
The Art of Distraction
If you find your workplace lacks a touch of elegance, character or inspiration, consider art pieces or sculptures to update the office space. Place carefully selected art pieces in gathering areas that may spark conversation or elicit feelings of joy.
Quirky sculptures and pieces placed in reception areas can set the tone of the office culture and be a welcoming beacon every morning. Once again, the use of colour must be carefully considered so as to not distract employees at the wrong time.
Workspace Flow
If collaboration and transparency are critical to your company's processes and workflow, open office areas are best to facilitate this. Small, dark and enclosed offices are not conducive to teamwork and collaboration. The ability to have an impromptu brainstorm in an open plan office is severely minimised if all the employees are separated by walls and doors.
If your building has prefabricated walls or compartments which can be safely dismantled, this should be done to open the workspace and encourage employees to work closely with one another. Not only will open spaces create the opportunity for workers to collaborate effectively, it gives the building a sense of freedom of movement, minimising the feeling of confinement and claustrophobia.
Break Rooms
A suitable break room should be provided for workers to take their breaks and lunchtimes in if they so wish. A well designed and functional break room can cater for employees who need to stretch their legs, take a break from screen-time, or socialise with colleagues over a meal.
Comfortable seating, lighting and ventilation are the key ingredients to a good break room. As with the rest of the office, include indoor plants and colour therapy to revive and restore the energy levels of employees during their breaks.
Comfort Versus Aesthetic
Employees who are comfortable at their work desks tend to focus for longer periods of time when compared to those who cannot get comfortable. The number one factor to comfort for an employee is a proper work chair which is supportive and functional.
Chairs which are not designed to accommodate people for long periods can cause physical and mental issues such as fatigue and backache. These issues then affect the wellbeing of an employee which in turn affects productivity or work attendance. Always buy the best chairs for the office that you can afford to ensure your employees are both comfortable and healthy. The same can be said for functional office furniture. Ensure the furniture is comfortable and appropriate for work use and not only for aesthetic value.
By incorporating these design basics into your home, work or company space, you can up the levels of productivity and success without having to break down the building and start over. With a little planning and thought, anyone can flex their interior design skill for maximum aesthetic value, just like a pro!