What furniture and decorations belong in the ultimate guest bedroom? Learn how to assemble the perfect space to host guests.
Content: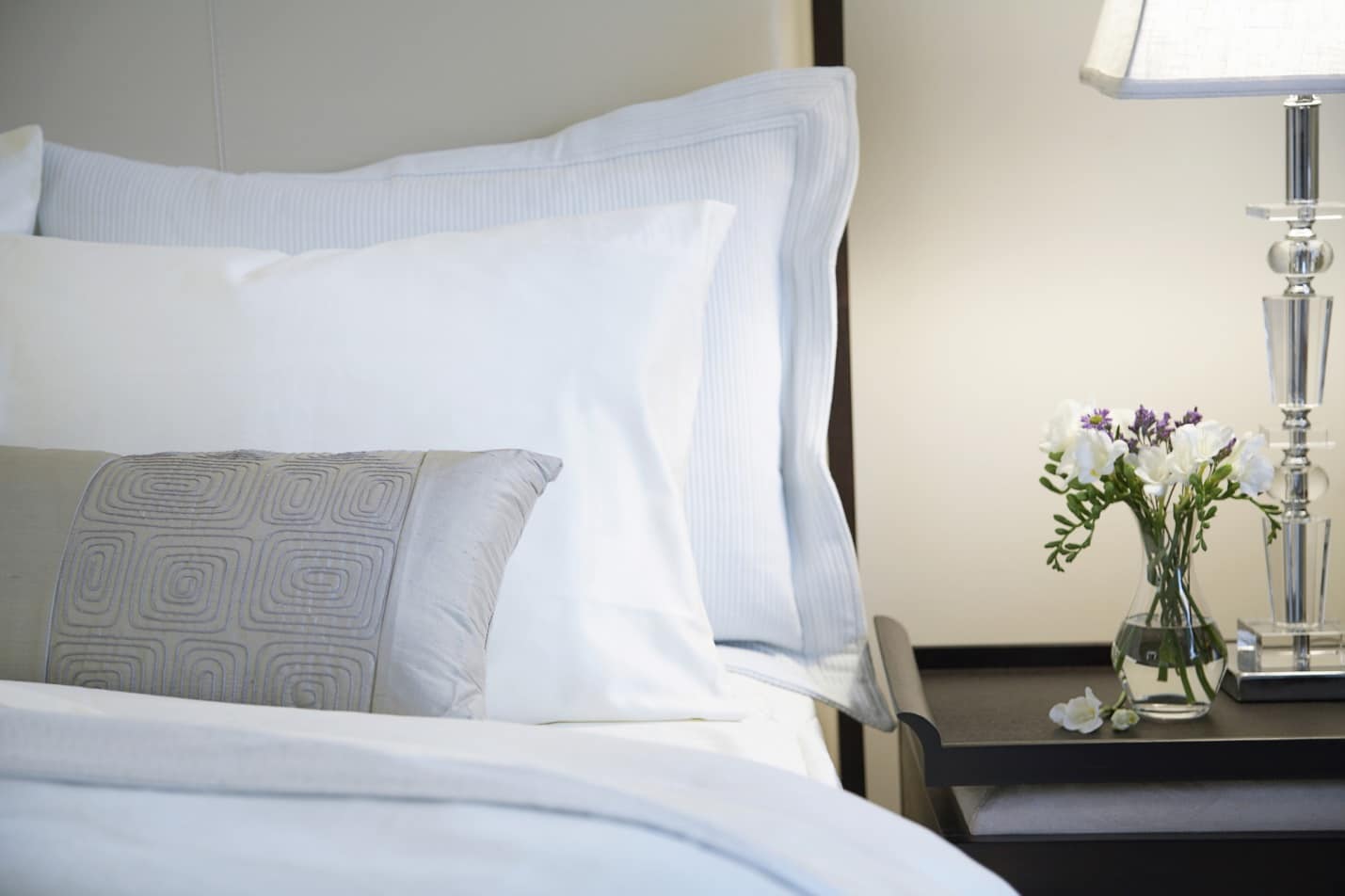 Looking to create a beautiful guest bedroom in your home? Whether you've moved into a new place with an extra room or finally decided to clear out the spare room of all your storage items, we have all the designing tips you need! When you're creating and decorating a guest bedroom, there are specific pieces of furniture and decorations that should be included.
Knowing what these items are and using them in your design is the best way to make the room feel welcoming and relaxing. You want your guests to feel at home when they're visiting yours. And being an ideal host is easy when you've got the perfect guest bedroom.
Are you ready to learn how to assemble the perfect space for hosting your guests? Let's gather everything we need to leave a lasting impression. Continue reading to find out how!
When designing your guest bedroom, don't feel afraid to make a bold statement. You want to spend as much time and effort in creating this space as you do the other rooms in your house. Just because you don't see it as much, doesn't mean it's not as deserving.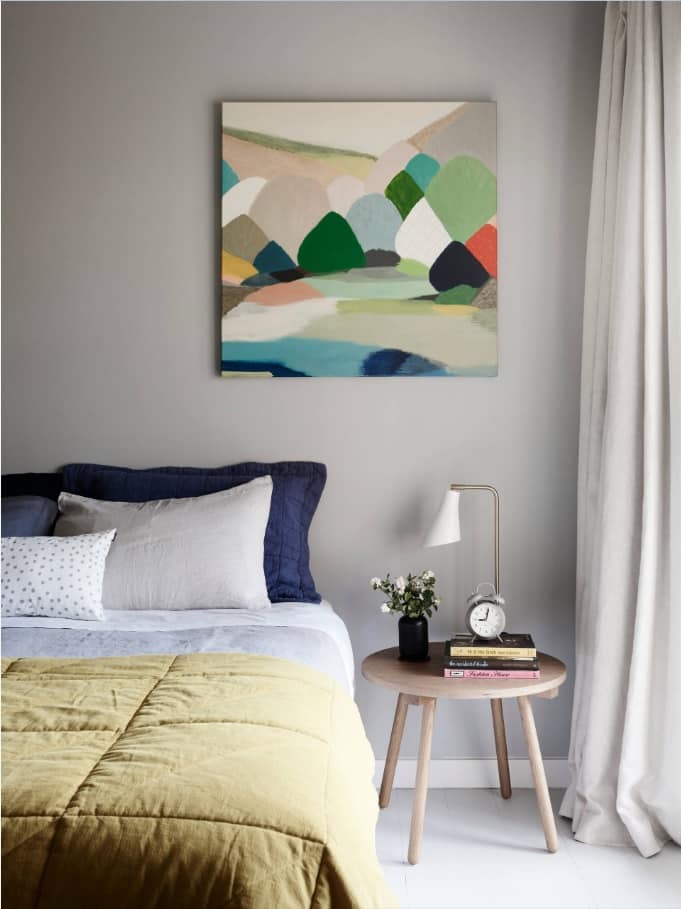 And because it's a place where your guests are going to spend the majority of their time while visiting you, it's almost even more important to put effort into it. Making a bold statement is a great way to give the room character. For example, you can choose a statement-creating headboard, such as one that resembles a carving straight from a tree trunk.
Place a bold piece of wall art on the wall behind the bed and use built-in lighting fixtures for a unique flair.
Don't forget to place a phone on the bedside table. Of course, this is only an option for those who still have a landline connected to their home. For your guests who have a limit on their minutes or don't get good cell service in your home, this will come in handy.
They'll appreciate the convenience of a landline right at their fingertips. If your home doesn't have a landline connected to it, then consider having a couple of different chargers on the bedside table. You can have one for an iPhone and one for an Android device.
Phone chargers are one of the most common things that are forgotten when packing for a trip. If your guests forget theirs, they won't have anything to worry about.
Incorporate a Reading Nook
Sure, not everyone finds the time to sit down and read a good book. However, it's still a great idea to incorporate a reading nook into your guest bedroom to give your guests the option if they'd like. Find a cute space by a window or off to the side where you can create a comfortable tucked away space for relaxing.
If they do enjoy reading, then they have the perfect place to sit down with their book. If they aren't a reader, then they'll still have an area where they can get comfortable, lay down, relax, and not be in the middle of your living room where they might feel uncomfortable.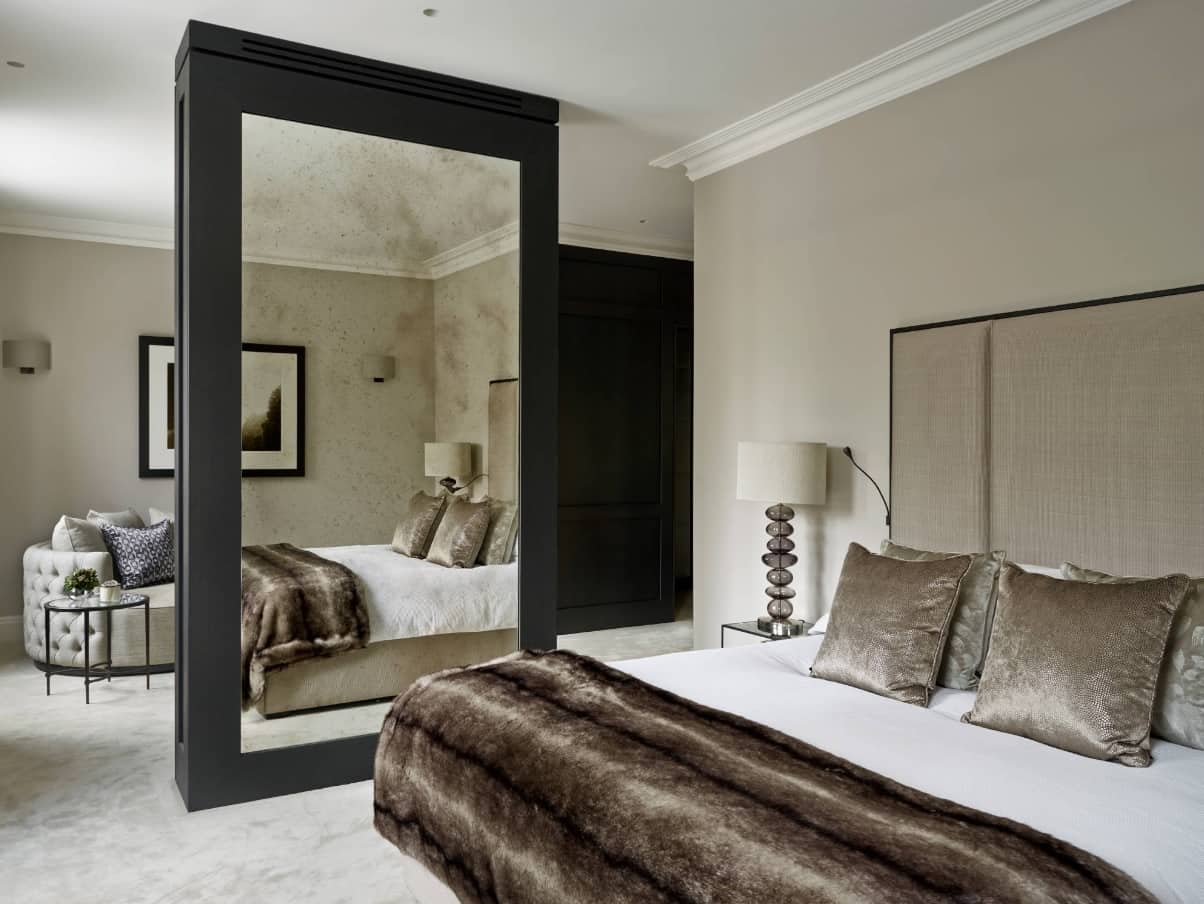 Many furniture stores carry beautiful window-side benches made just for this purpose. Find one that goes with your room's theme the best and set it up!
If you're having guests stay over, why not make them feel as welcomed as they would if they were checking into a hotel room? Give your guest bedroom a hotel-room feel by providing robes and towels. This will eliminate the need for them to have to look around or ask for these items.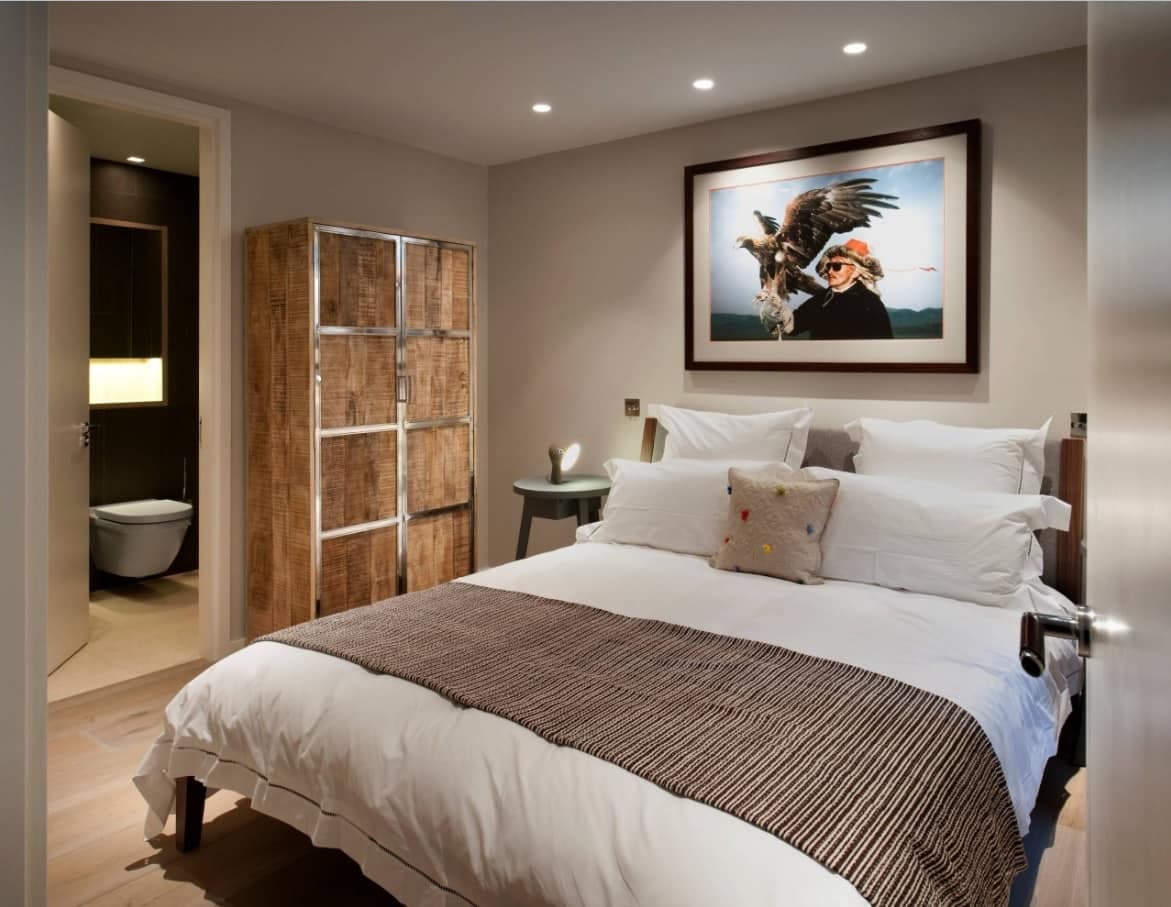 Provide anything that your guests might need while staying with you in their room. This might also include extra bars of soap, slippers, and bottles of water.
You might think that darker tones wouldn't be the best choice due to dark colors making a room seem smaller than what it is. However, with the right amount of lighting and a clutter-free space, darker tones are a great choice! Play around with darker tones in your guest bedroom to make the room feel more homey, intimate, and cozy.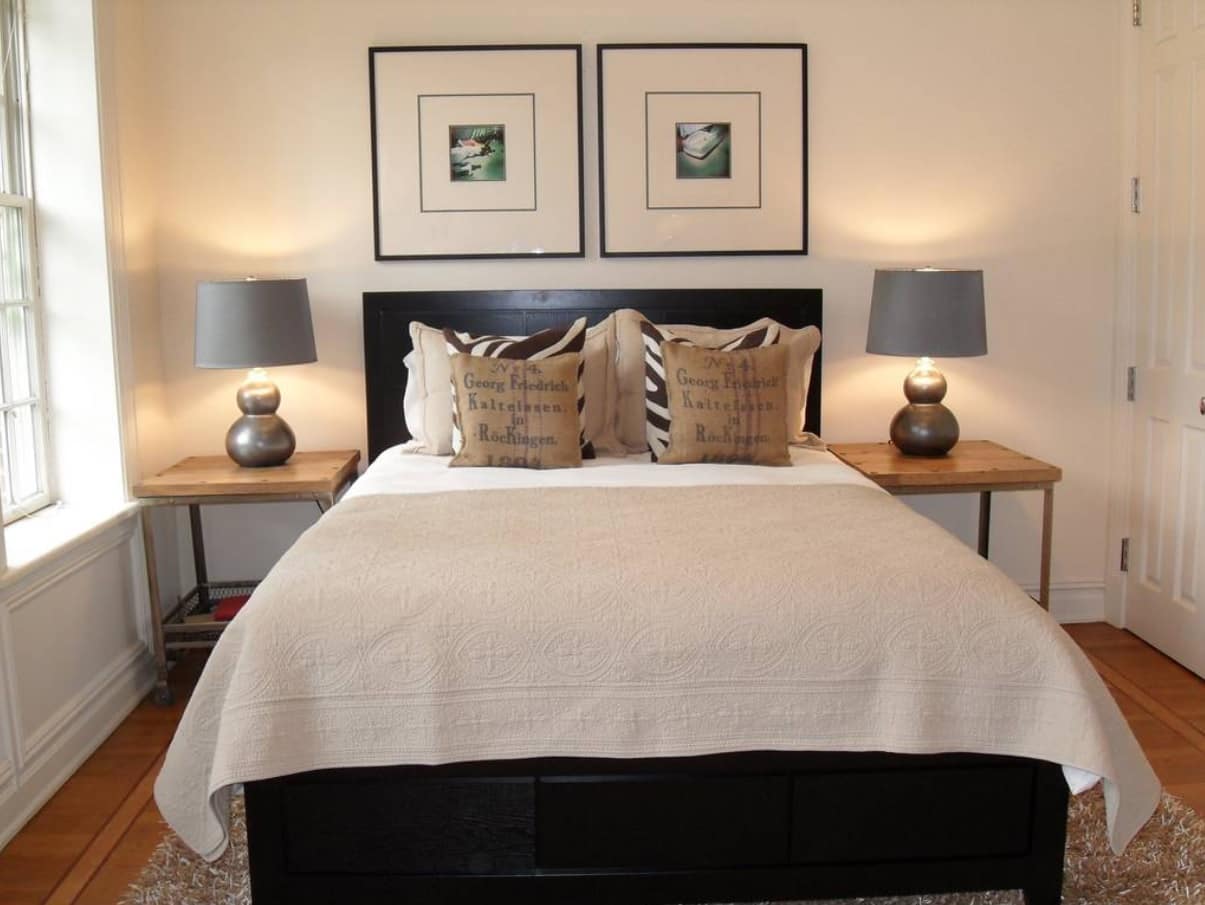 You can use a dark pattern wallpaper or bed sheets with dark tones in them. You don't want to overdo the dark features, but add in just the right amount, and you'll have yourself a better-than-a-hotel-room space!
Another great way to make the room feel homier is to add the right pieces of art. Consider creating a gallery wall where you display some of your favorite photographs. Remember not to use personal pictures in your guest bedroom as this might make your guest feel uncomfortable.
Instead, use pictures of animals, nature, travel, and more. This will give the space a whole lot of character. Consider adding in an alarm clock and radio as well to tie it all together.
How Will Your Guest Bedroom Be Designed?
After reading through this guide, do you know how your guest bedroom will be designed? With all the amazing ideas listed above, you're sure to have an ideal setup. Keep all of these tips and tricks in mind when creating the room, and your guests might never want to leave!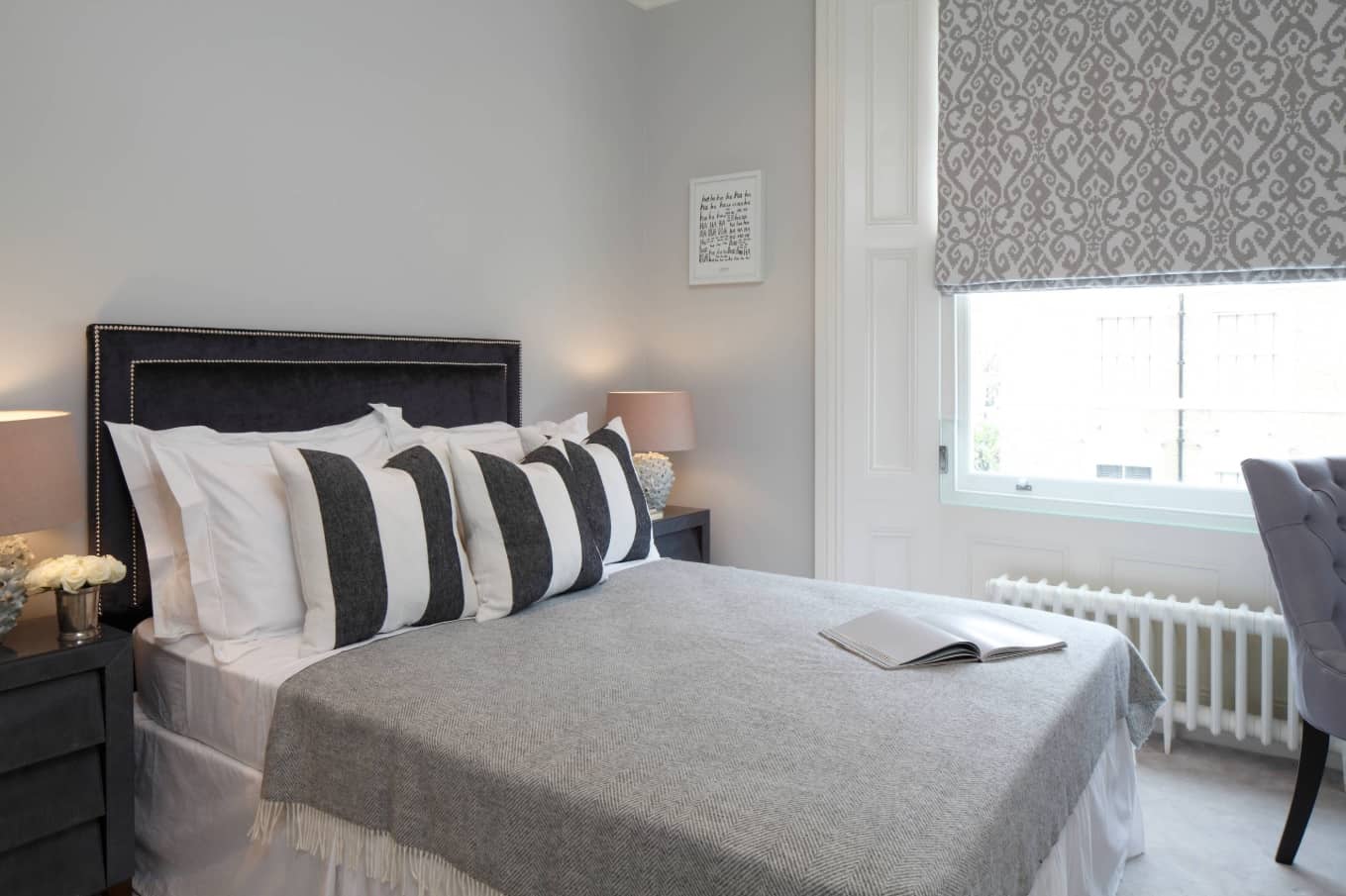 Need more helpful posts on other parts of your home? Be sure to check out all of the other sections on our blog for more!