Don't let your bathroom fade with the times. Keep it trendy and clean! Click here for 8 cool DIY shower remodeling ideas.
Contents: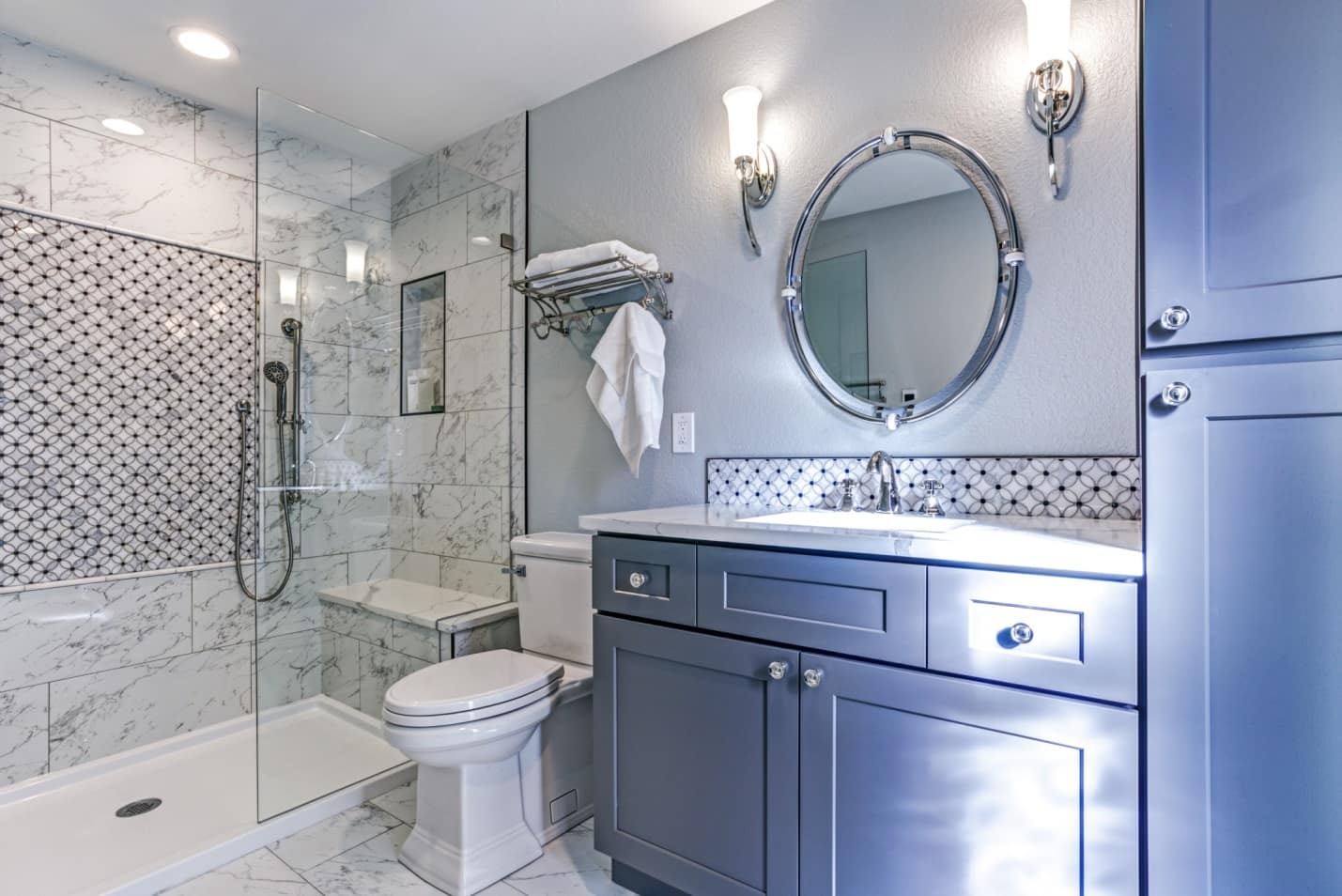 The paint in your bathroom is peeling, the shower looks dingy, and the cabinet handles are falling off. Your bathroom could use a little sprucing up, but you can't afford a full remodel. The good news is that you don't have to redo your bathroom to get the results you want.
There are plenty of little things that you can DIY. It will surprise you how much of a difference you'll see after changing out the handles on your cabinets or sealing the cracks in your tub.
To help you have a bathroom you'll love, here are a few great DIY shower and bathroom ideas anyone can do.
You could get a new set of countertops installed in your bathroom, but even the cheapest countertops are expensive. It can save you a little bit of money and bring an interesting flair to the room by using an old repurposed dresser.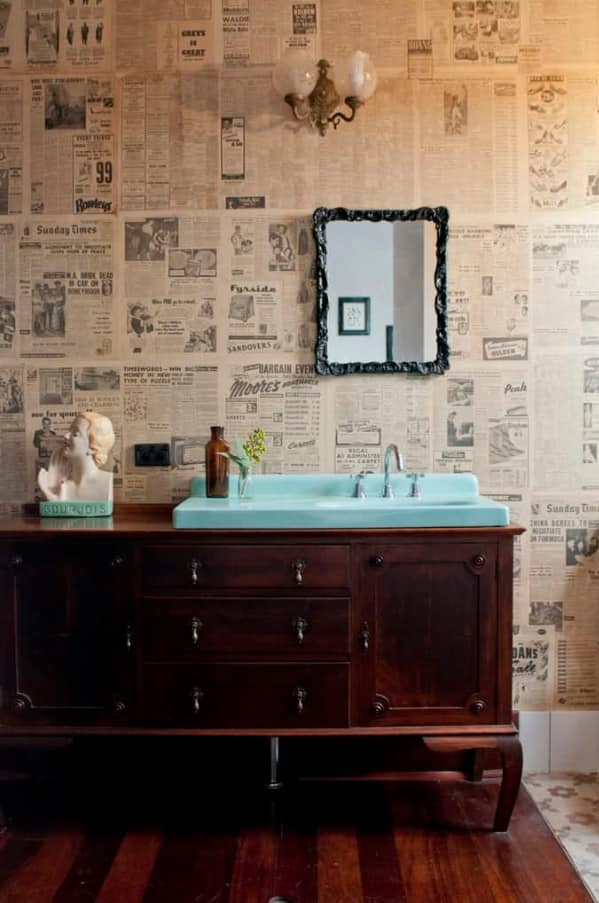 You can either use your old dresser or pick one up from a thrift store. Cut out a hole in the top of it to make room for the sink and one in the back for plumbing.
The cheapest way to add a different look to your bathroom is by slapping on a fresh coat of paint. You'll want to use a semi-gloss or glossy finish. If you don't, your walls will gather moisture and become vulnerable to mildew and mold.
You'll also have to deal with peeling paint, which isn't an attractive look by any standard. After you've given your walls a little update, paint those dingy-looking cabinets with water-proof latex paint.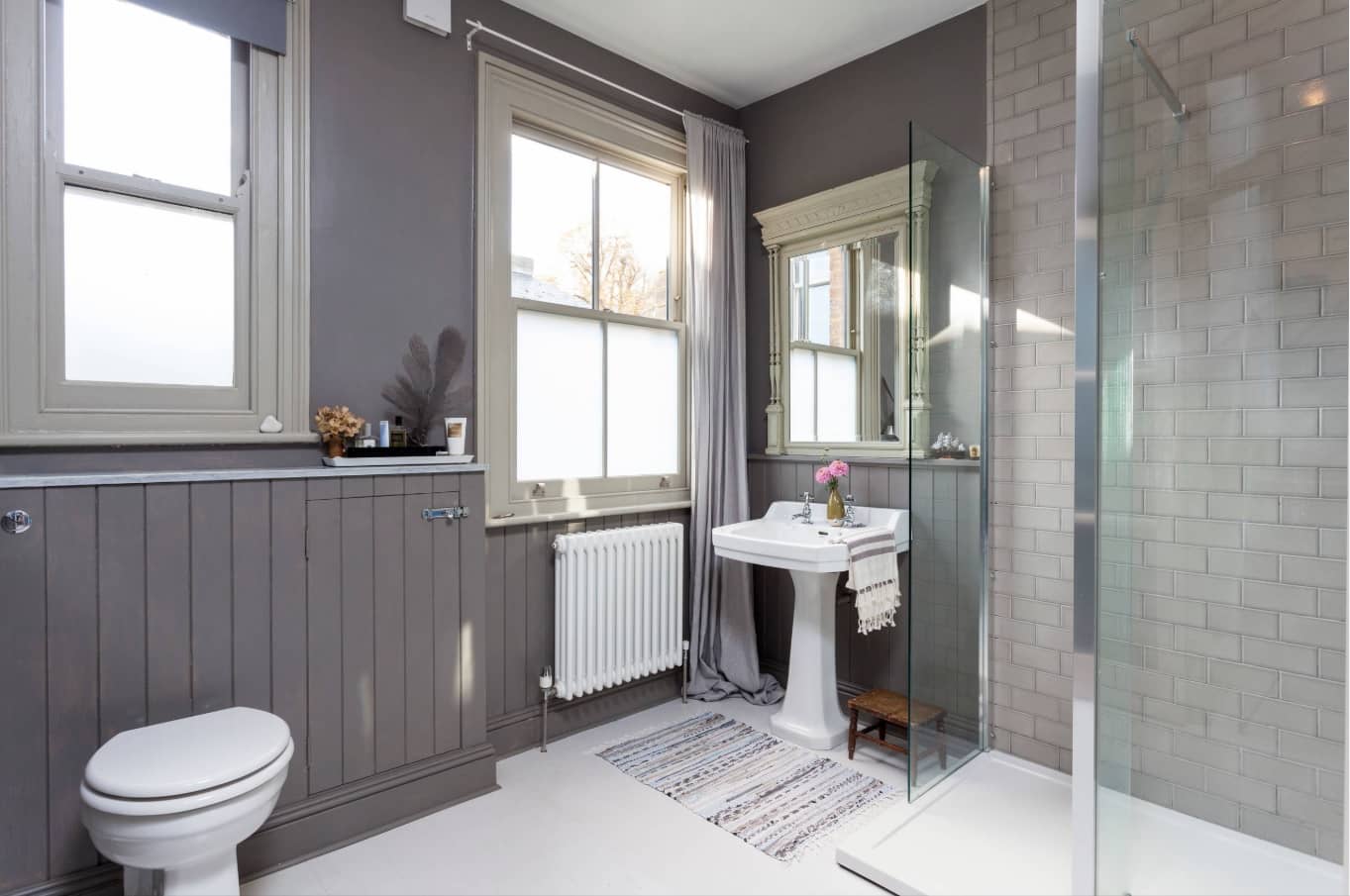 It couldn't hurt to replace all your bathroom fixtures, but sometimes you aren't able to afford that. Instead, use a refinishing kit to cover up the problem. You can use it to fill in any annoying cracks or on your entire tub.
If you've got a lot of cracks in your tub, you may want to consider getting professional shower tile sealing. Check out these benefits before you decide.
Tile makes an interesting look for any shower, but it will eat a huge chunk of your remodel budget. You can save a lot of money by going with a pre-fabricated fiberglass shower instead.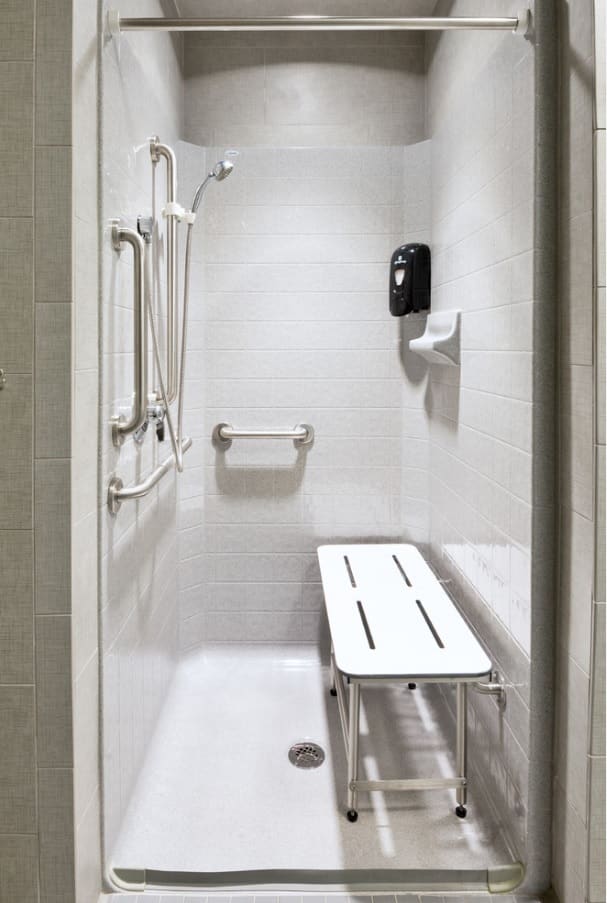 Many of these units come with pre-cut holes for plumbing, shower doors, and helpful accessories like grab bars to help prevent you from slipping in the shower.
Besides, the tile collects a heavy amount of grout and can be a pain to clean. If you go with one of these units, you can cut out this annoying chore.
It will surprise you how much the smallest changes can impact your entire bathroom. For example, if your cabinets don't look as vibrant as they once were, you don't have to toss them out as long as they aren't falling apart.
Instead, give them a paint job and replace the drawer pulls. You'll hardly recognize them when you're done. While you're at it, replace your handles and pulls, buy a new shower head, and install new towel racks.
These small upgrades are super cheap, and they are simple to DIY.
If you're set on tile, there are ways for you to cut down on the price a little bit. When you go to the store, look for cheap, plain-looking tile. As the description suggests, it won't be the prettiest thing in the world, but you can spruce it up.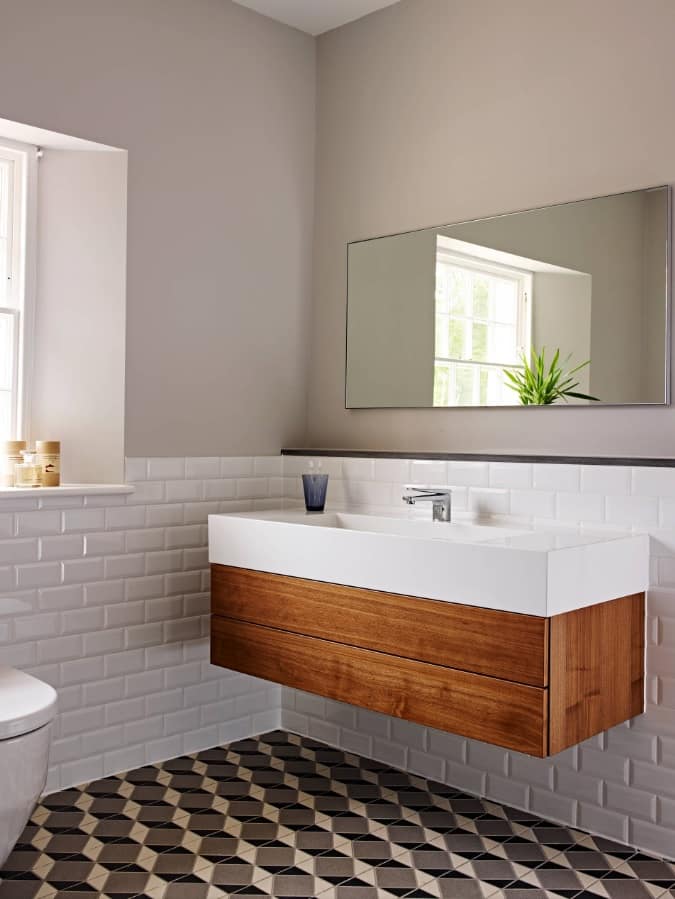 You can use the fancier, decorative tile as a border, or put a few along the wall here and there for a pop of color. This method is the cheapest way to have your cake and eat it too.
This is a bit more of a challenging DIY project to do, and it will take a few days, but you can do it.
Instead of painting the bathroom, use bold wallpaper. This is a fast DIY project that you can do in less than an hour. This option is great if you've got a lot of blemishes in your walls that you would rather keep covered up.
Paint can cover up blemishes, but it's not as effective. Remove any flaking paint off the walls and fill up any holes. This will ensure that there are no unattractive bumps in the wallpaper after you place it.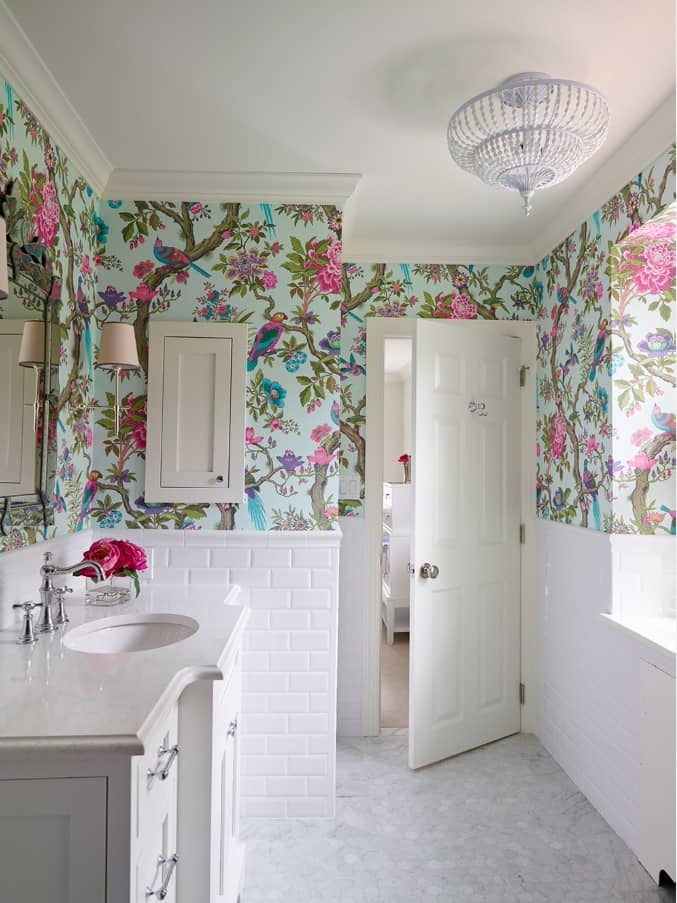 Put in metallic wallpaper to give off the illusion that your bathroom is well lit, or you can update your lighting. It's easy to DIY unless you need to do anything with your electrical wiring.
Pick up new lights and fixtures. It will only take you a few hours to replace your old ones. For your bathroom to be well lit, you'll need at least 4 watts per square foot, depending on how much natural light you have coming in.
Great DIY Shower and Bathroom Remodel Ideas
Does your bathroom need a little sprucing up? You don't have to have an entire team come in to remodel it. You can make a big difference yourself with some of these DIY shower and bathroom ideas.
Try putting in wallpaper, replace nobs and light fixtures, and paint. It won't look like the same bathroom when you're done.
Don't stop at the bathroom. Give your entire house an update! Check out our blog daily for more design inspiration.