With the increase of real estate pricing, overpopulation of the planet, and many other factors, wee houses are no more something unserious.  They can also be a really functional and cozy living space. Japanese people are masters at the optimization of space. Japan is known for its so-called "pod" or capsule hotels where every person takes up no more than a couple of square meters.
Contents:
We don't propose our readers take an example from prudent Japanese. However, we have gathered some of the easiest to implement tips and photos of tiny home interiors that can inspire making your space more functional. Even if your space is bigger, you'll probably want to place some extra on it. In another case, if you are just planning to buy a house or have a tiny land plot for building, some of the ways to arrange future housing might become useful.
I Have a Wee House. What Should I do?
If your home is small and you don't plan to increase the number of family members, you can make your living space more comfortable for stay. With the quite simple and budget steps you can shift the level of functionality of your square feet.
Use Walls
Take the majority of storage space out to the walls. Indeed, four walls require decoration as the monotonous interior will look dull and boring. What if we organize shelving at one accent wall and place all the necessary things there? It can be open or closed shelving, boxes, or suspended ambry. Many people will agree that it is a more expedient use of space than placing a picture on the wall or just painting it in the accent color. At the same time, it is necessary not to overdo it with storage on the walls. Your house is not a warehouse. The abundance of boxes and cabinets at all sides will press on you psychologically. The opposite wall should remain clear and with a minimum of decoration.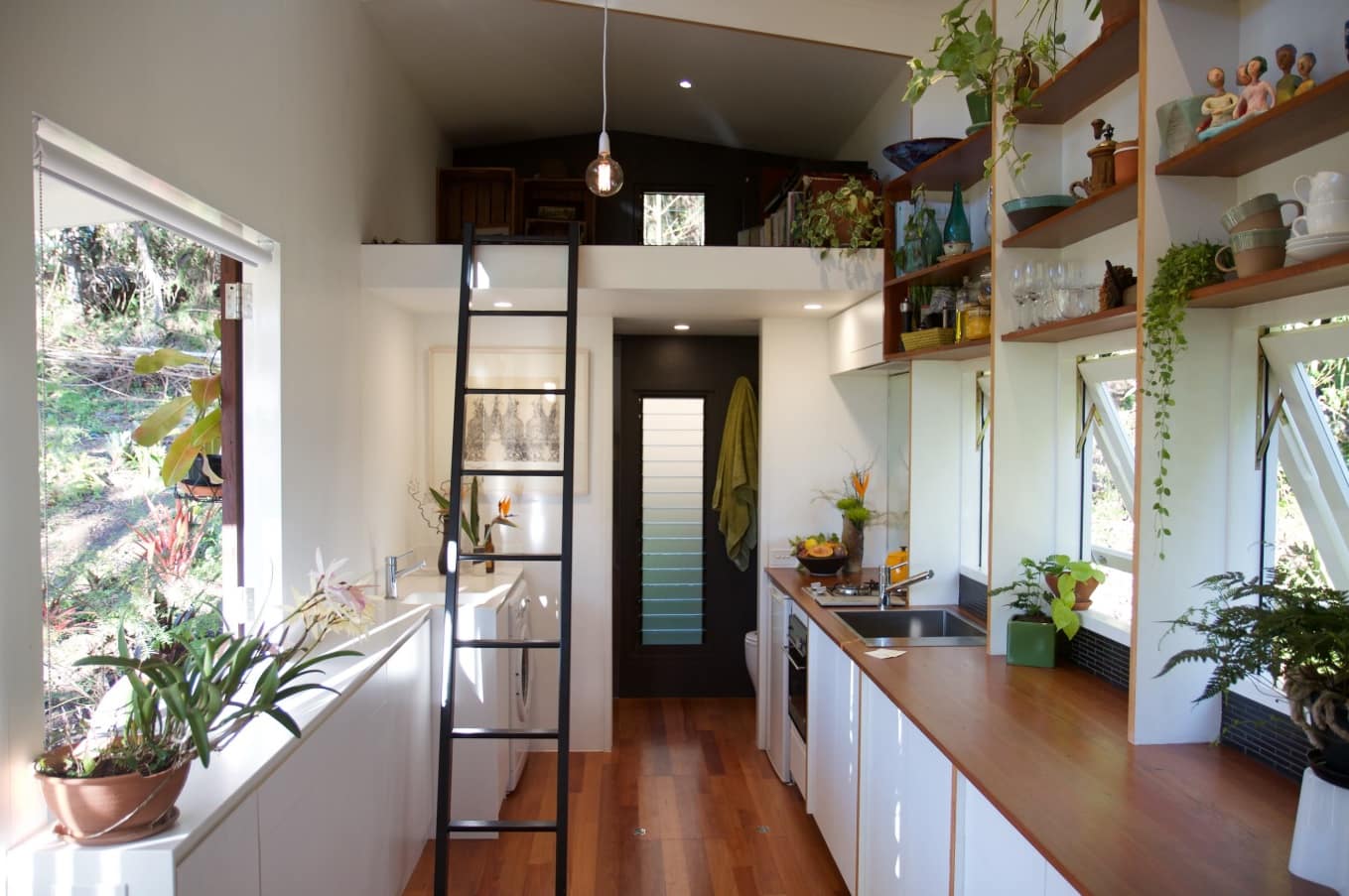 Let in More Light
The golden rule to make any small space look bigger is to make it lighter. Declutter, clean all windows and try to make them bigger if it is possible or just change the window-panes. Light-colored walls that will reflect the natural light are also a very important part of the renovation.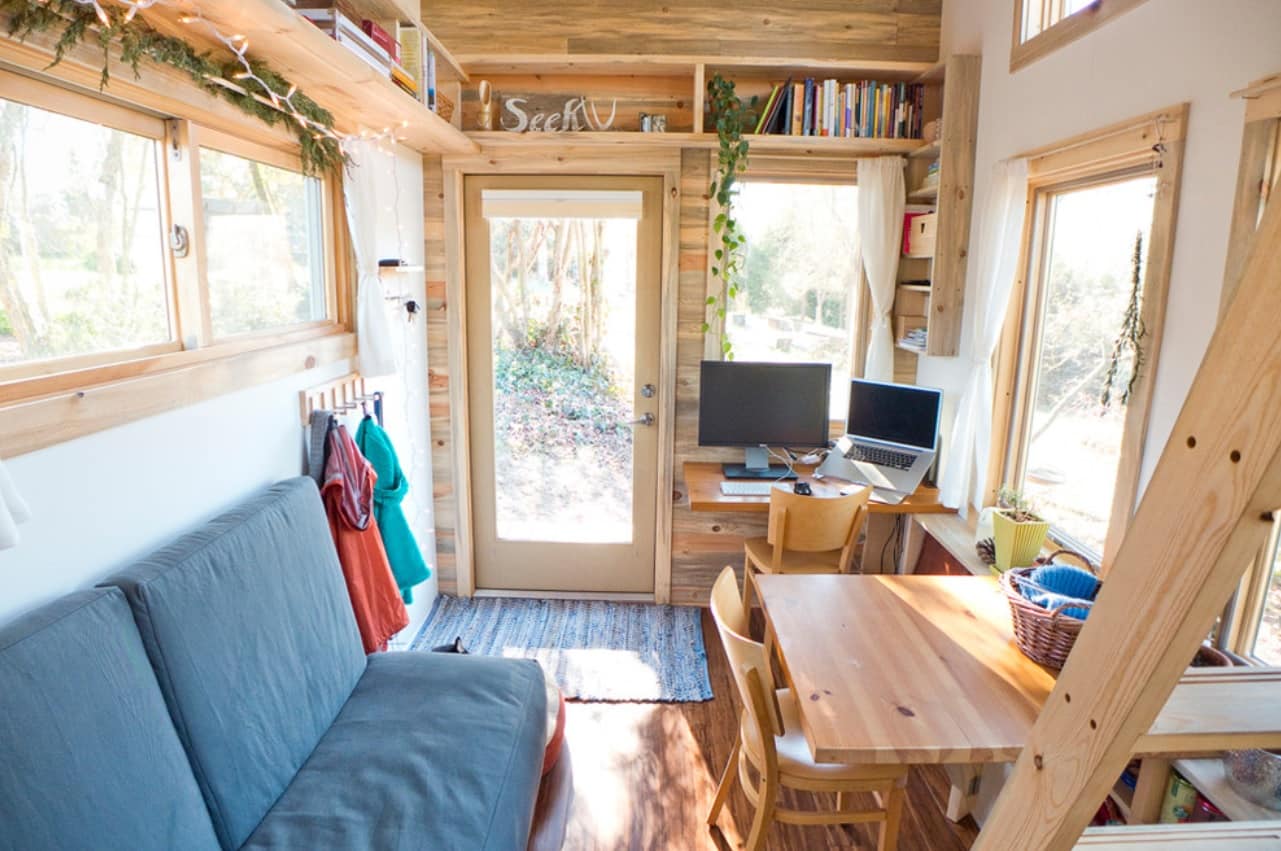 Make most Out of Your Top Space
We already engaged the walls. But how about the loft space under the roof. I bet there is plenty of free room to make a niche or a real top bedroom. This construction will require a ladder. However, it is not a problem in modern reality. The straight ladder decorated in common style will only benefit the interior. The only drawback of such construction is that it is not a fit for elder people or if your family is big.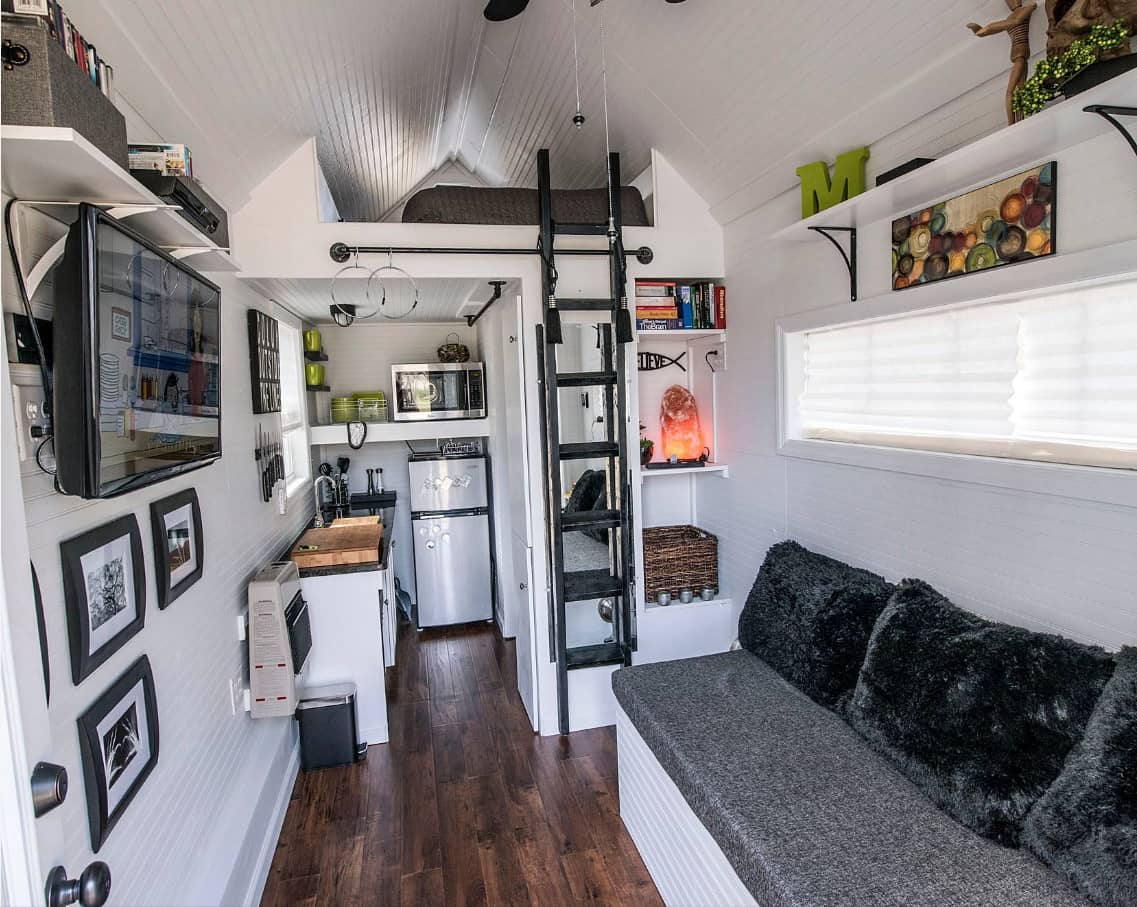 Combine Functional Zones
Everything is said in the heading. Tiny home interiors can't give you a broad field for creativity. That's why we should sacrifice something or combine others if we don't want to refuse it. The open layout is the almost only practical way to organize a small space. Moreover, try to avoid walls, partitions, and large furniture without a strong reason. Let's make an exception for the large bed only.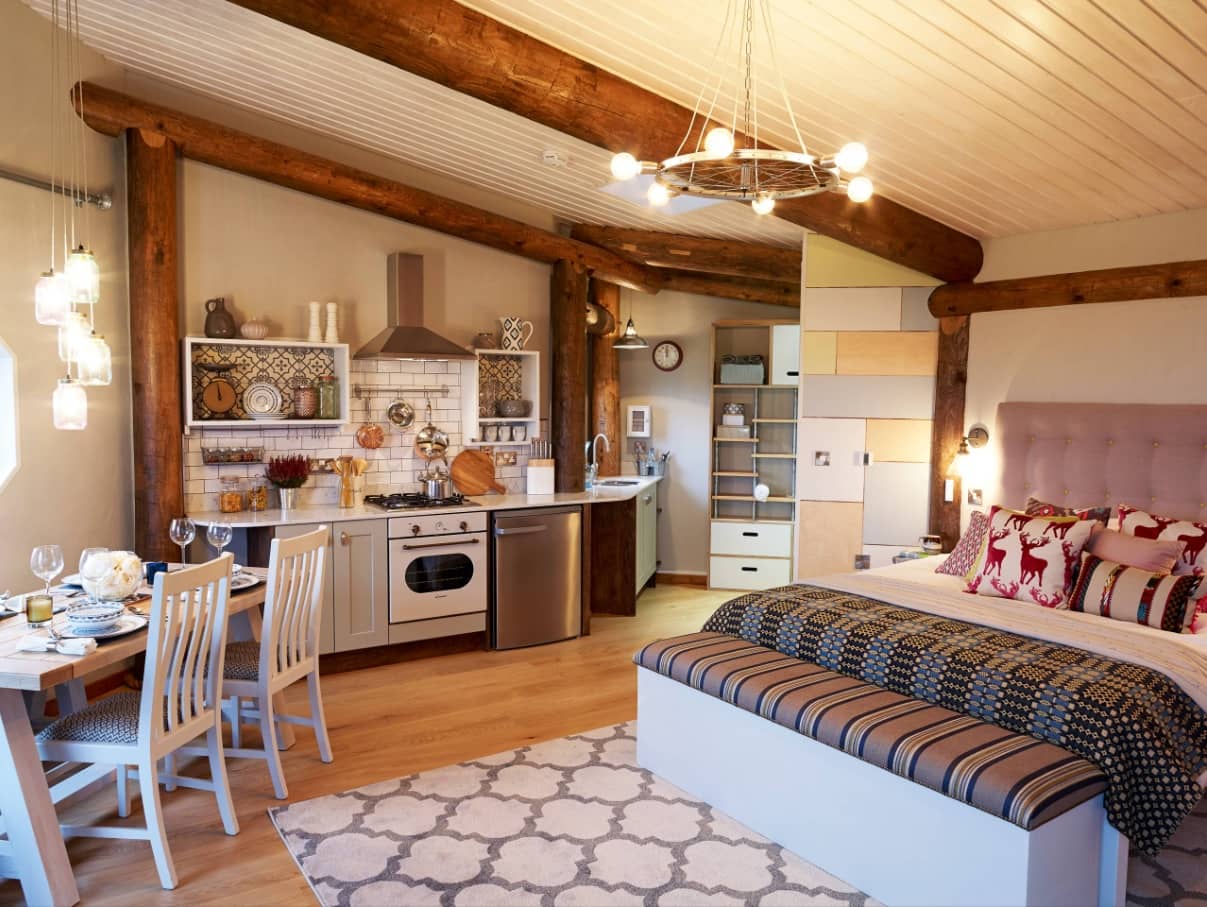 Combining the living and dining zones is natural for tiny homes. Besides, it is absolutely possible to do within almost any design style you know. Whether it is a classic interior, Shabby Chic, Vintage, or even traditional American styled interior, you'll find the way to place all the necessary zones within.
Find the Nook and Make it Work for You
Still, if your tiny home has nooks and non-replaceable walls, you should use such areas to the full. The most popular solution is to make a dining zone at the window or in the recess.
In Conclusion
The tiny home is not a disaster in any case. Depending on the overall size of the house, you can try to combine or abandon some of the zones, use some modern convertible furniture, introduce more light to the already existing interior, etc. See more in our other articles as to what to do with a very small apartment, studio, condo, which storage to use in small spaces, and many others.