The first association with the phrase "studio apartment" – a small kitchenette and inconvenient layout. And in such conditions have to live a lot of people, many families in fact. How to make a small-sized flat as comfortable and roomy as possible? Let`s take a brief look to modern small studio apartment space increasing methods.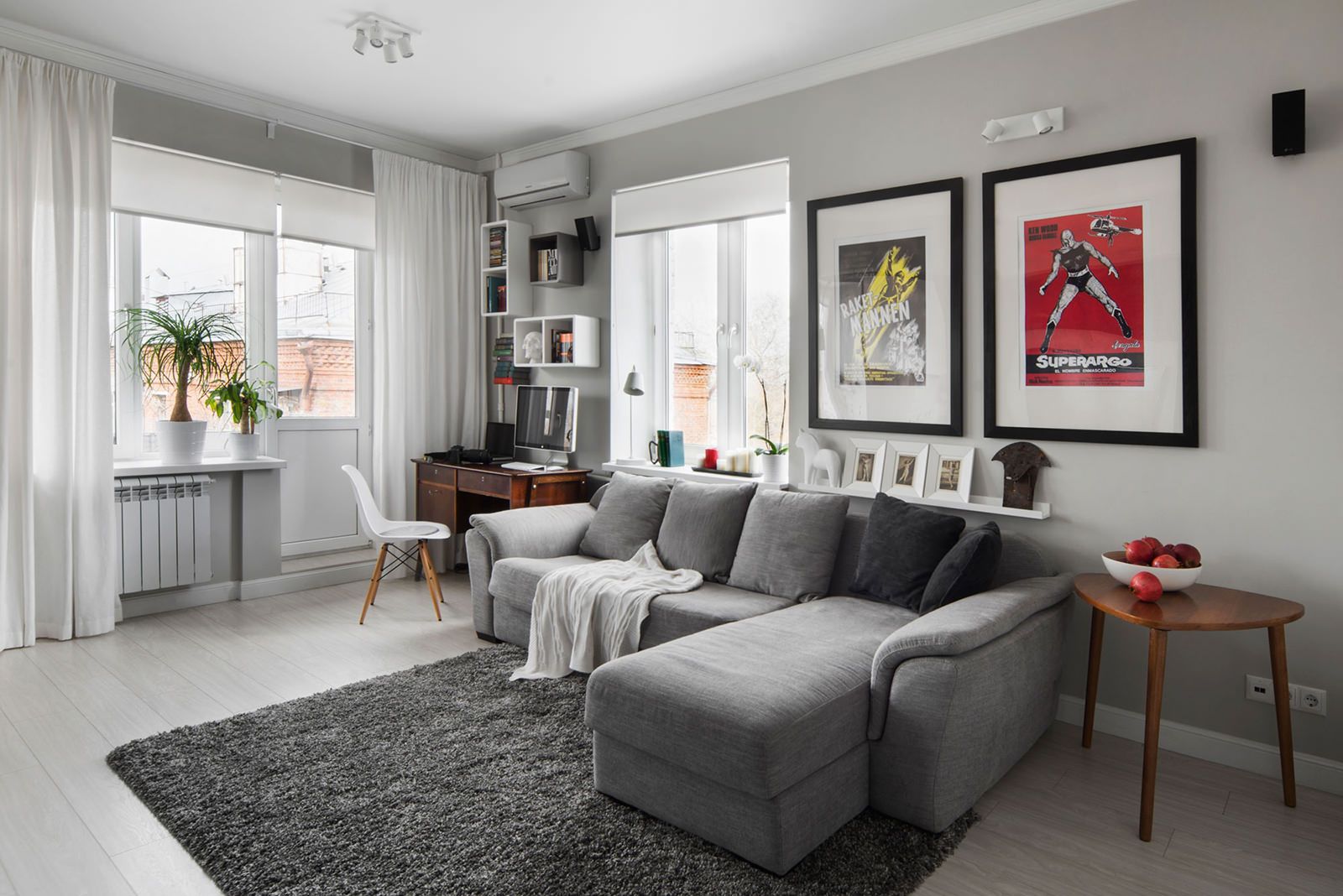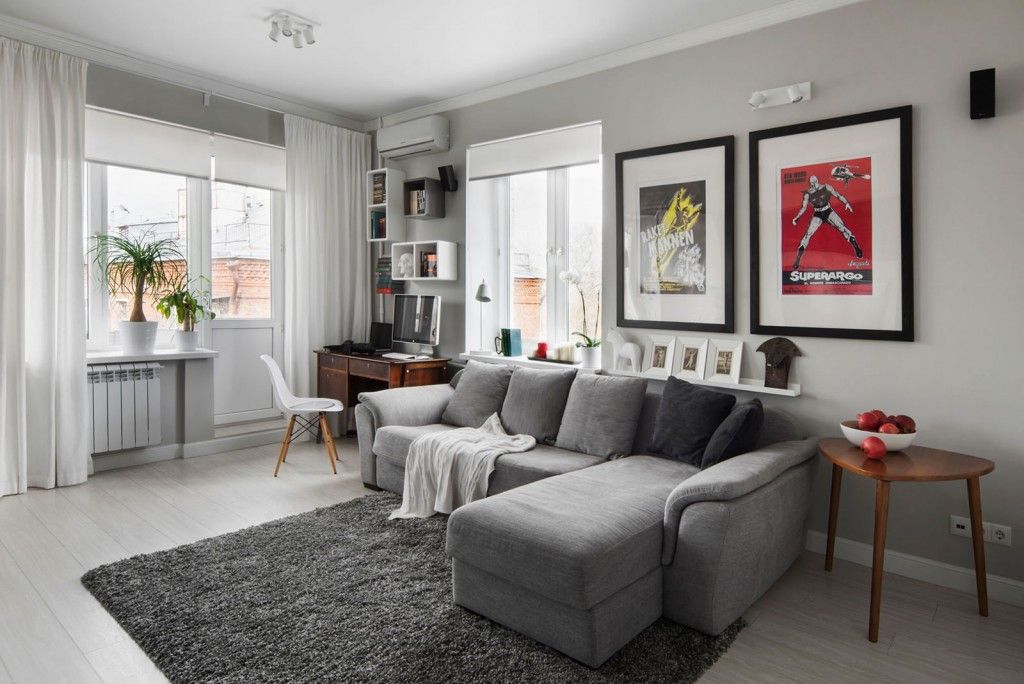 How to equip a studio apartment: the increasing of space options
Creating of the fashionable and at the same time comfortable interior in a small area is ​​a very complex but still doable task. And we should realize that it can`t be done without re-planning. The best option of redevelopment is the integration of all apartment rooms, except for bathrooms. In other words, you should to remove all barriers in the flat and create a whole space, which will house a living room, bedroom, children`s and a kitchen.


If for some reason such option of re-planning is not suitable, the space can be increased only visually, using light and a variety of facing materials along with skillful utilizing of optical illusions. It blends perfectly with a lot of glossy ceiling fixtures. This will make the room visually larger. Another variant is a two-level gypsum ceiling with neon lights around the perimeter of the recess. As for wall decoration, it is necessary to choose light colors with soft lines and transitions.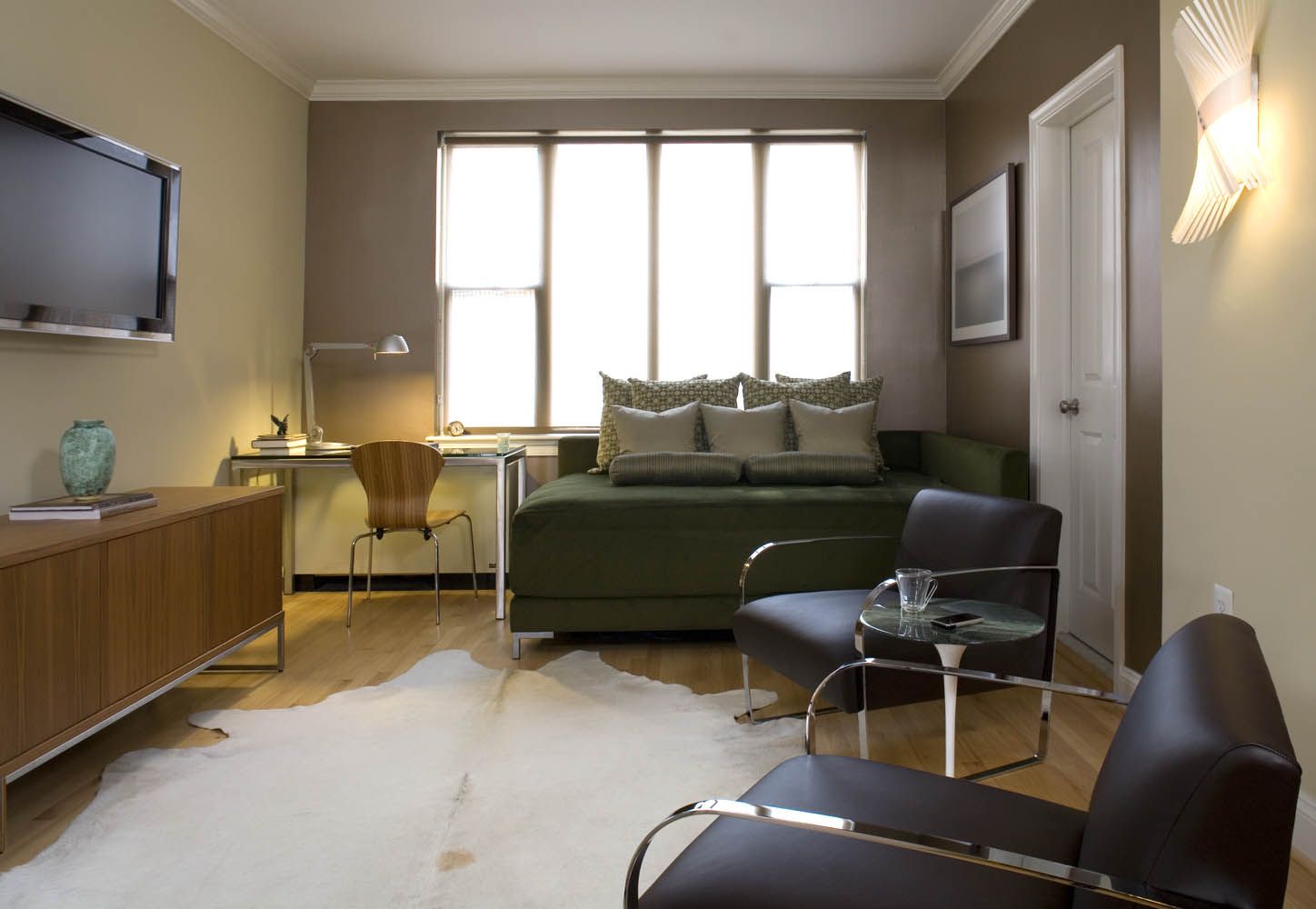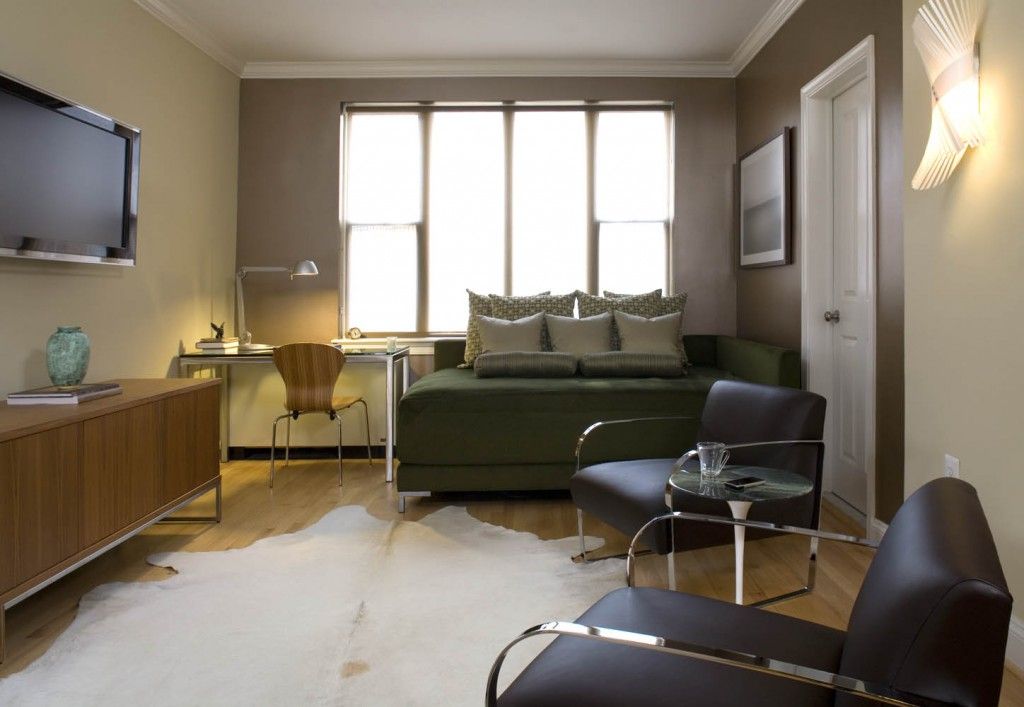 Zoning of one-room studio apartment. The whole area is necessarily should be divided into common and private areas. This division will make the space comfortable and convenient in use. Zoning is emphasized by wall finishing materials and contrasting colors. For a more comprehensive separation you can mount sliding partitions.
Furniture in the zones should be grouped into blocks, which will outline the children's area, a zone of relaxation and recreation, etc.
Modern small studio apartment space increasing methods of the bathroom, kitchen and lounge
There is always a question of how to combine the toilet with bathroom or not to do it. Although the modern trends of interior fashion give a definite positive answer, but there are some nuances that worth paying attention to. At first, such redevelopment will require considerable additional cost, but it will be free up more space e.g. for a washing machine. Secondly, there  will be a problem – when someone is taking a bath another member of the family will want to use the toilet. So this question is best answered by weighing the pros and cons.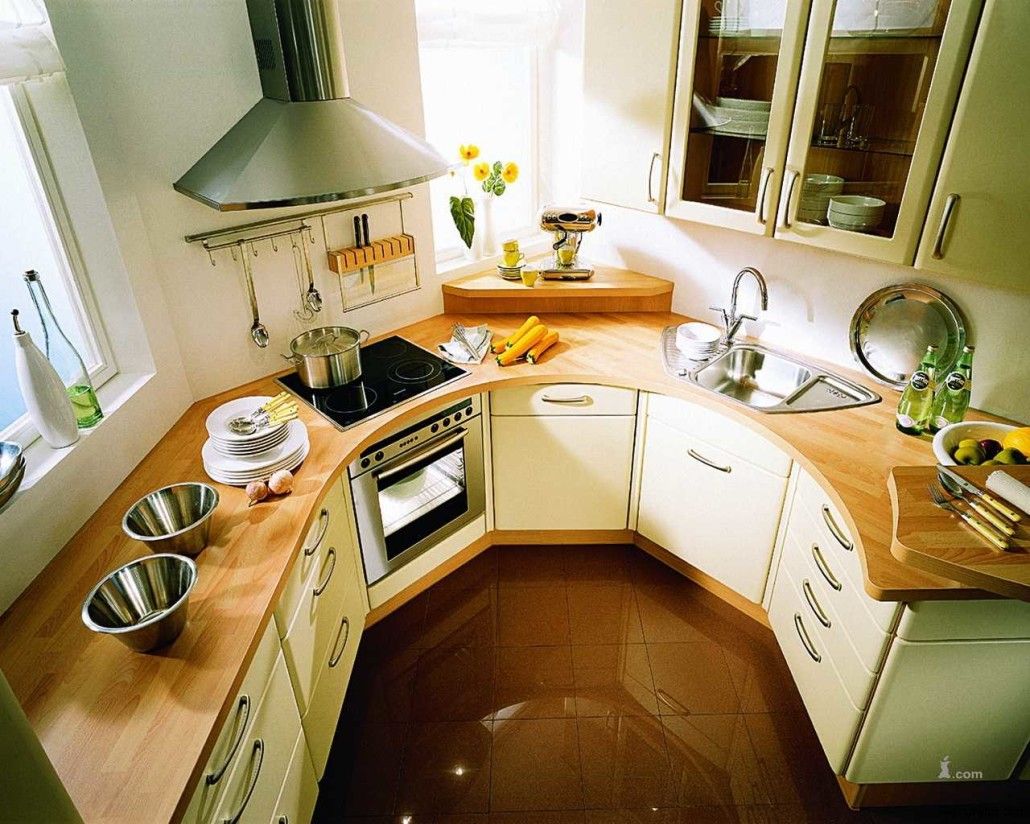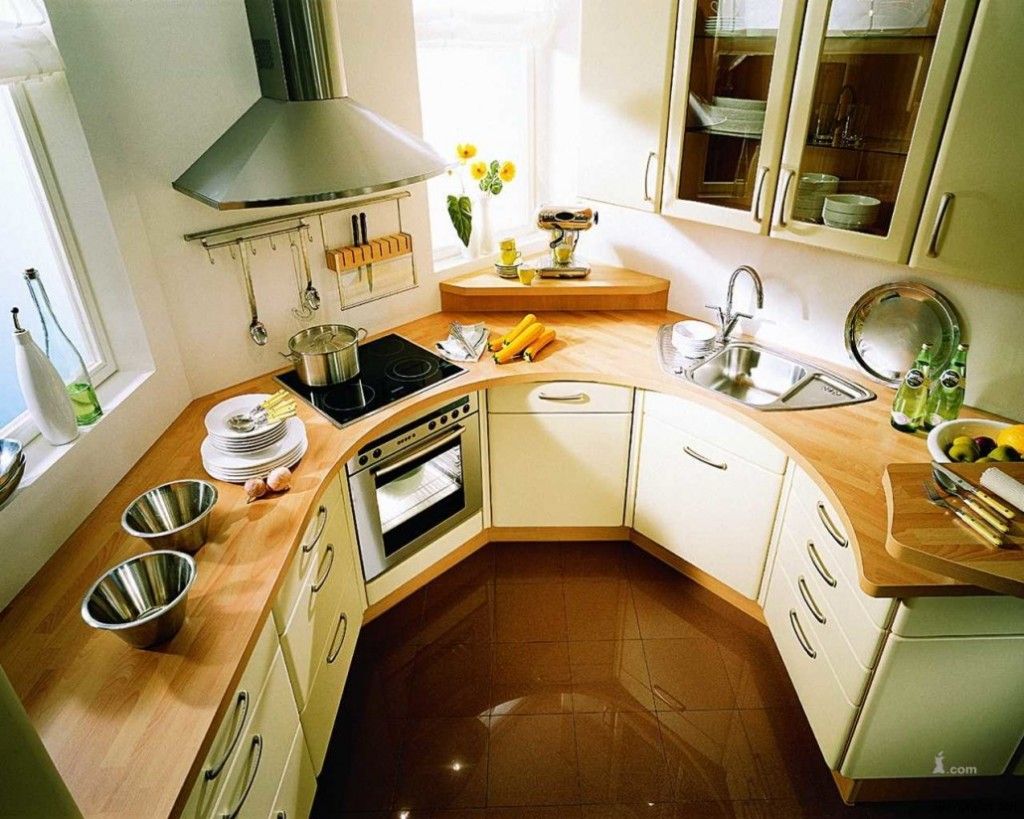 Living area has a large of ​​functional load in the studio apartment. The owners sleep, take the guests here and home office is located here also. That is why you need to plan all carefully. At the first step should be planned two main areas: work and leisure. Working part the room is better to place at the window, and the relaxing part would be suitable in a dark corner. The main rule is not to clutter the space with unnecessary items and pieces of furniture. Folding bed, niche with shelves and folding table are perfect.
Combined room and kitchen should be an extension of each other and in any case not to be discordant.
Modern small studio apartment space increasing methods in entrance-hall and a children's corner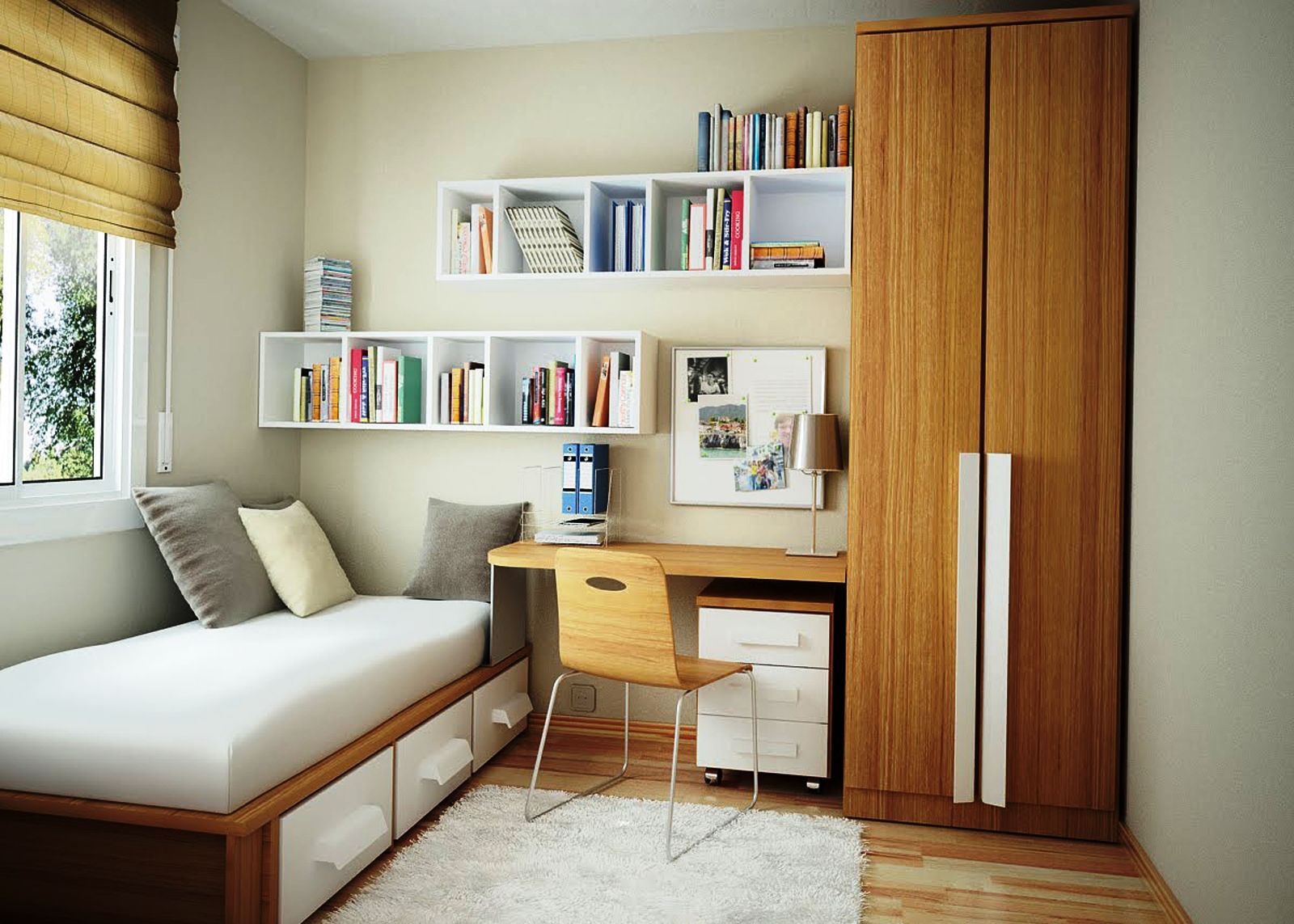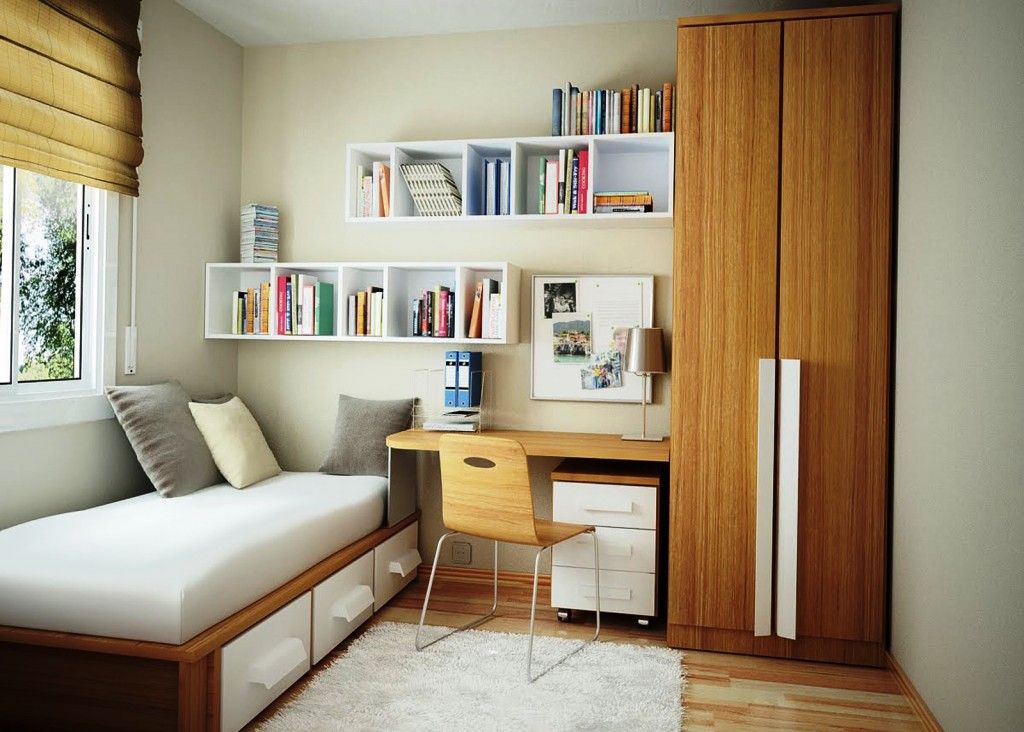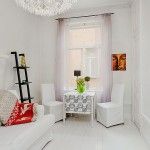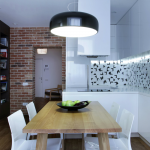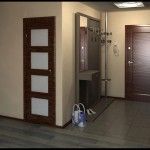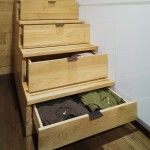 The space in which we find ourselves coming to the apartment should not be overlooked, since it is the face of the home and it forms an important first impression. And albeit it is very small area, but it also needs to be arranged. Pastel colors and mirrors will make it visually larger and more spacious. The original ceiling with spotlighting will create a pleasant atmosphere and will set up guests of the house to a relaxing mood.
If a family has a child, then it is required to allocate and issue a corner where it will feel the owner. This can be a simple bookcase which will house children's toys and a small table with a stool for various baby`s activity.
So, summing up, you can select the basic rules for the arrangement of one-room apartment: not to clutter the space, dividing it into zones, and to stick to a single style of decoration.