Since the emergence of the global pandemic, many of us have been forced to socialize in our own homes. Our usual Friday night trip to the nearest bar has been swapped for a pint in our kitchen/living room. As the world starts to resume a form of normality, some of us have adjusted to socializing in our own homes and now don't see the need for spending our money in our local bar.
If this sounds like you then you've come to the right place. Today, we will be discussing how you can create your dream home bar. Regardless of the size of your space, you can make it happen and before you know it, you'll have stylish furnishing where can show off your ever-growing collection of alcohol.
Choose Your Location
Choosing where you will place your home bar is one of the first things you should take into consideration. This will also help you determine how big you want your bar to be. You might not have a garden or a room big enough for a proper fully functioning bar and if this is the case then don't be disheartened. You can opt for a drinks trolley or a cabinet. Bar carts have proven to be a popular home furnishing and there are now plenty out there on the market. There are plenty of places online where you can learn to DIY your own  bar cart to not only make it totally unique to you but also more cost-effective. Regardless of the size of your space you can create a home bar so get creative and size up your space.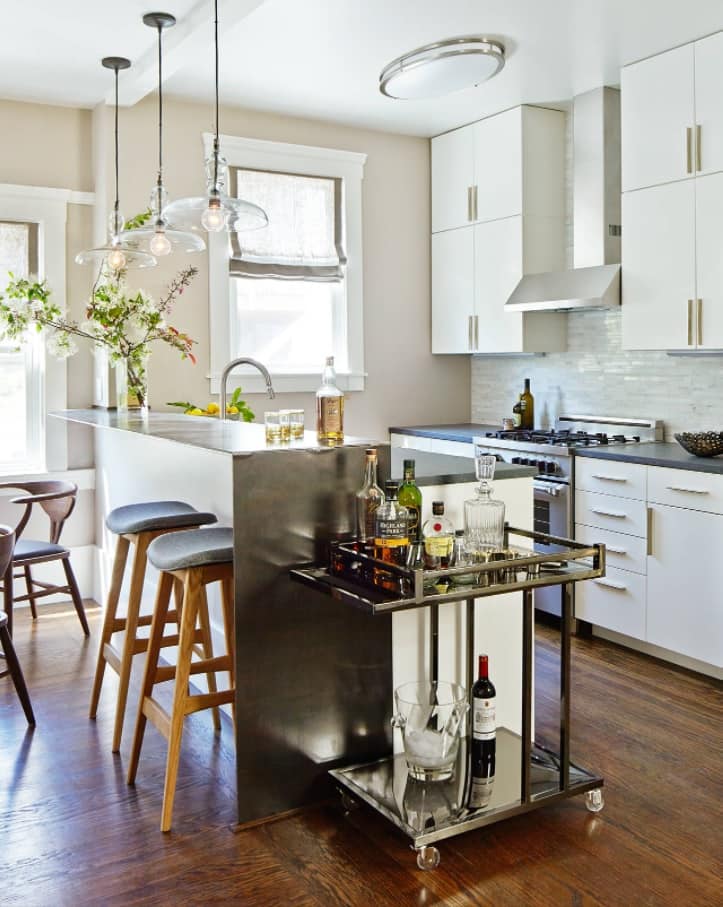 Get Building Materials
If you are building a bar as opposed to buying a cabinet or a trolley, then you will need to acquire your chosen building materials. If you are looking to make your bar on a budget, then there are some fantastic DIY projects out there that you can sink your teeth into and help cut costs. For instance, you can make a bar out of wooden pallets, and you can often buy these second-hand. Check some of these pallet bars out for inspiration.
The beauty of building a bar out of pallets is you can build it with specific measurements so it will slot perfectly into your chosen space. You can even attach wheels to the bottom of your bar so you can move it both in and outside of the house. If you choose to build your bar, then it is crucial that you plan. If you are sourcing your materials second-hand then this can be a lot more time consuming, so it is important to factor this into the project.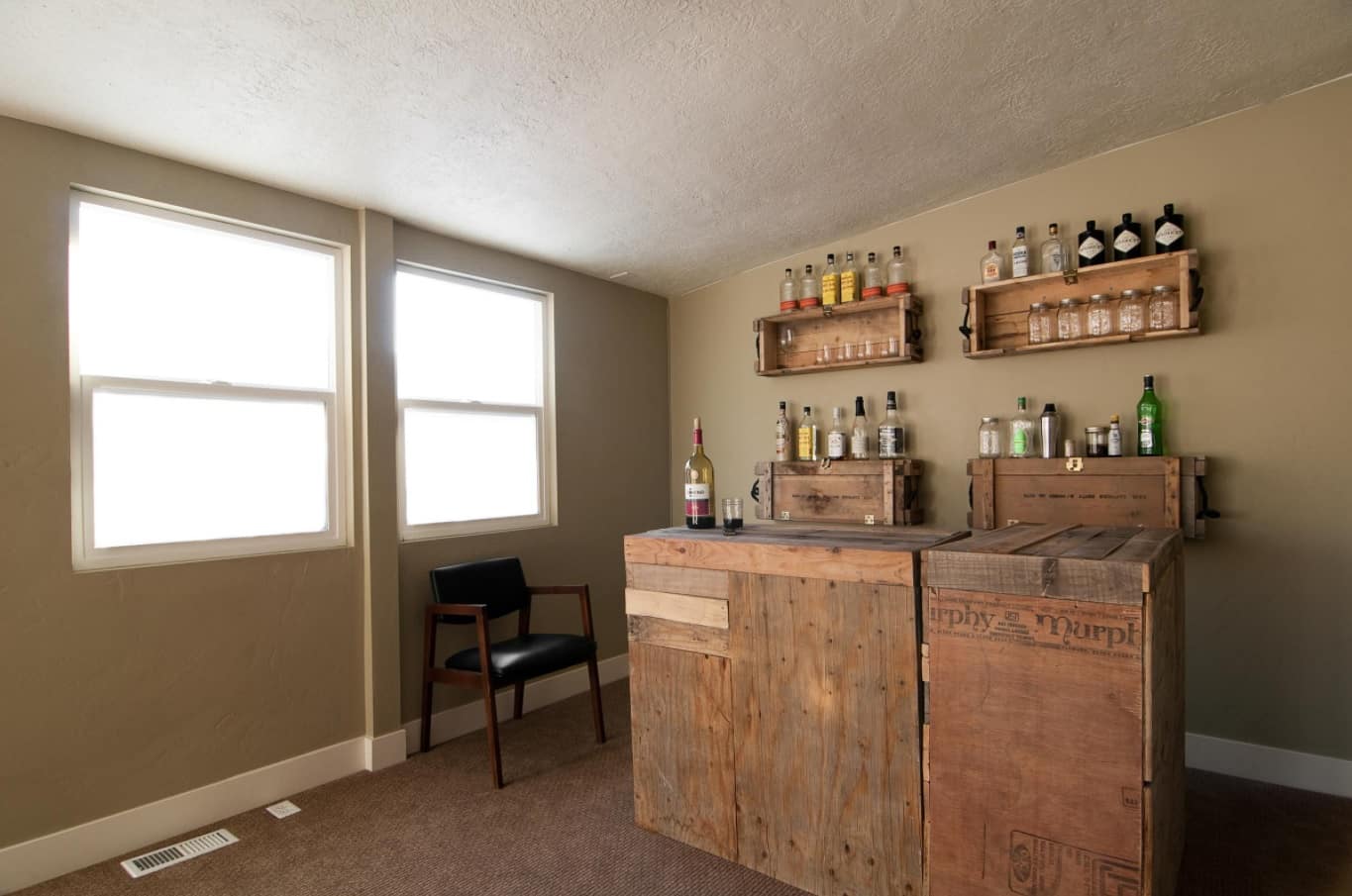 Name Your Bar
Every bar needs a name, and your home bar is no different. Naming your bar is the perfect opportunity to make it personal to you and helps you put your own stamp on it. When you have your chosen name then the next thing you need to do is create your very own sign. Neon signs are often popular with bars as you can personalize them and they can add a pop of color to your bar and help it to feel more welcoming. You can buy custom neon signs from companies like Echo Neon who can help you create a unique bar sign that will help you add the perfect finishing touch to your bar.
Get Your Bar Supplies
Your bar supplies will be heavily influenced by the type of bar that you have. If you are building a fully functioning bar, then you may need to purchase a bar optic. This is a device that is mounted in the neck of an inverted spirit bottle, and it dispenses accurate measurements of alcohol. You can purchase these online and you won't have to travel far to find them.
If you are a fan of cocktails, then you may need some cocktail-making supplies which can vary from a shaker, strainer, and muddler for herbs like mint and basil. One of the main things you will need is alcohol. But we are sure you've already got that one covered!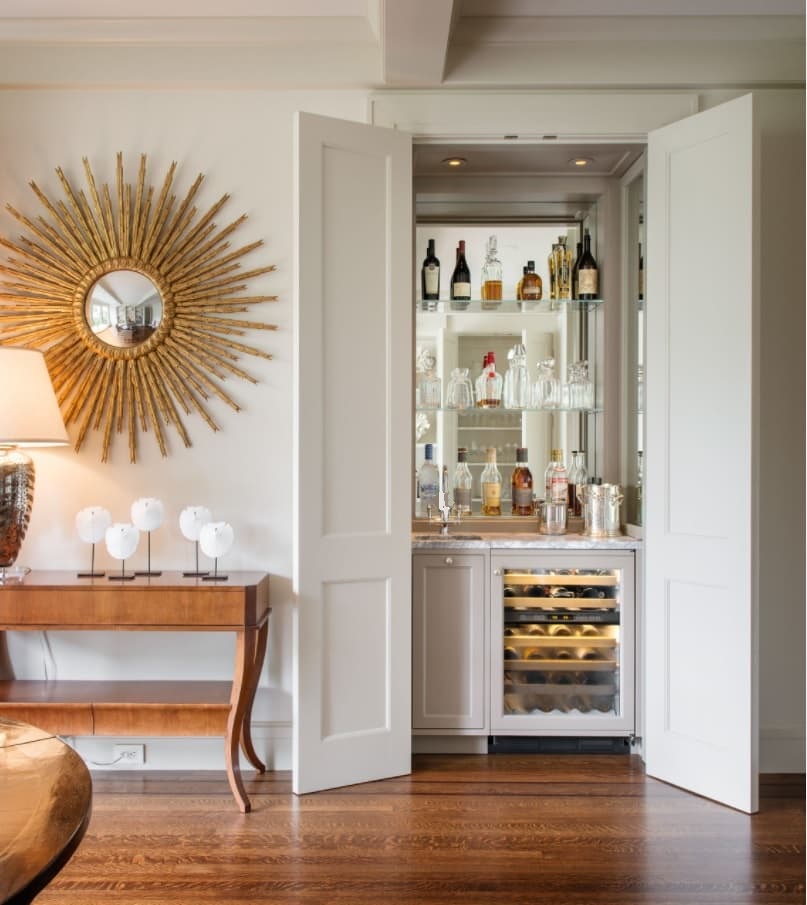 Acquire Suitable Glassware
Depending on the type of alcoholic drink you like to enjoy. There are some drinks that are suitable for specific glasses. So, you want to ensure that you have enough glassware to go around, especially if you love to host. Glassware can be broad and can range from anything like wine glasses, champagne coupes, tumblers, and challises, to name a few. When it comes to choosing your glassware, you will need to consider your storage space and don't overload on too many glasses as these could end up taking up space where precious alcohol could go.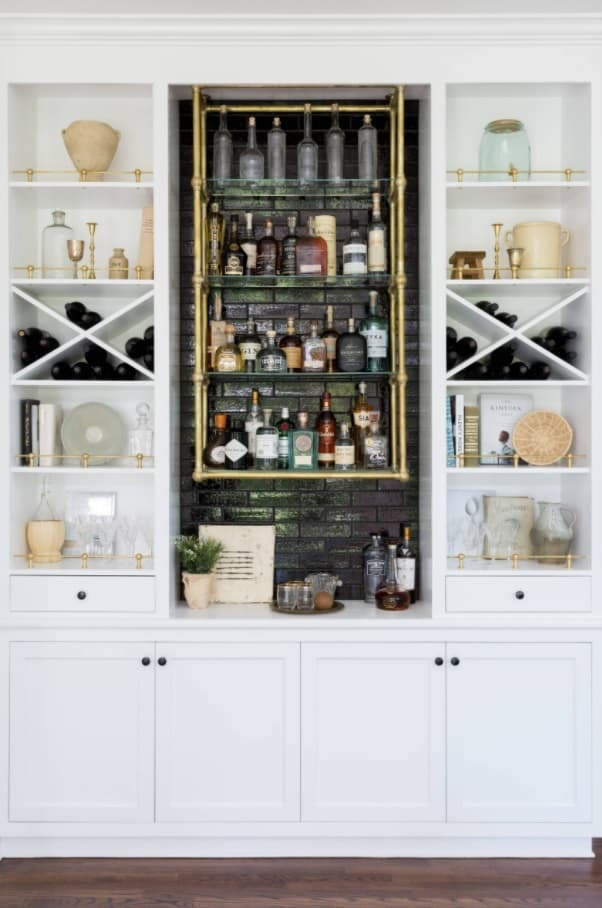 Have A Space for Chilled Products and Ice
Will cocktails be made at your bar? If this is the case, then you may need to consider space for ice and chilled ingredients. A mini-fridge or ice bucket is essential. If your bar is smaller then you may need to factor this into where you place it. You don't want to set up your lovely new home bar only to be running back and forth for ice and a cold beer every time you need it. Many would argue that ice is an essential part of cocktail making. After all, who wants to enjoy a warm beverage?
Choose Your Seating
Regardless of how big or small your bar is, you should ask yourself where will your guests sit when you host? If you are building your home bar purely for you then this might not be of high importance but if you are building a lovely home bar, then you want people to be able to admire it rather than sitting away from it out of plain sight. It can be a sensible idea to factor this into your plans before you start making your bar. Will you need seats? If so, how many can you fit in the space?
The great thing about seating is you can experiment with it, and you can choose from a range of different designs to suit your space. You can opt for the classic bar stool or even create a corner sofa/bench. Luckily, there is so much home bar seating inspiration online waiting to be explored. So, don't be afraid to let the creative juices flow.
To Summarize
A home bar can certainly be a great way for you to socialize with your friends and family. Not only does it add a totally unique element to your home, but it can also save you money in the long run. The beauty of a home bar is that you can drink alcohol that you already have in your home so you can say goodbye to hefty Friday night bar bills and hello to cheaper nights in. If you want to create your own home bar but are struggling for design inspiration, then luckily there are so many places online where you can look at designs and help spark your imagination.
From funky neon signage to classy glassware, with the help of these tips above you will have the home bar of your dreams before you know it.