When you think of renovating a room for impact, your first thoughts are probably the living room and kitchen. Those are what you spend most of your time in, and they're what guests see the most.
However, there's somewhere a bit more intimate that you might want to renovate for both yourself and your home's overall value: Your bathroom.
Renovating your bathroom has several benefits, and we're going to go over the bulk of them, below.
1: A More Luxurious Feel
Everyone loves a bit of luxury. However, turning your whole home into a luxurious escape is beyond the pay grade of most homeowners. Luckily, the bathroom is the perfect match for a bit of luxury in a standard home. It's small, more cost-effective to renovate, and benefits quite a bit from functional luxury features.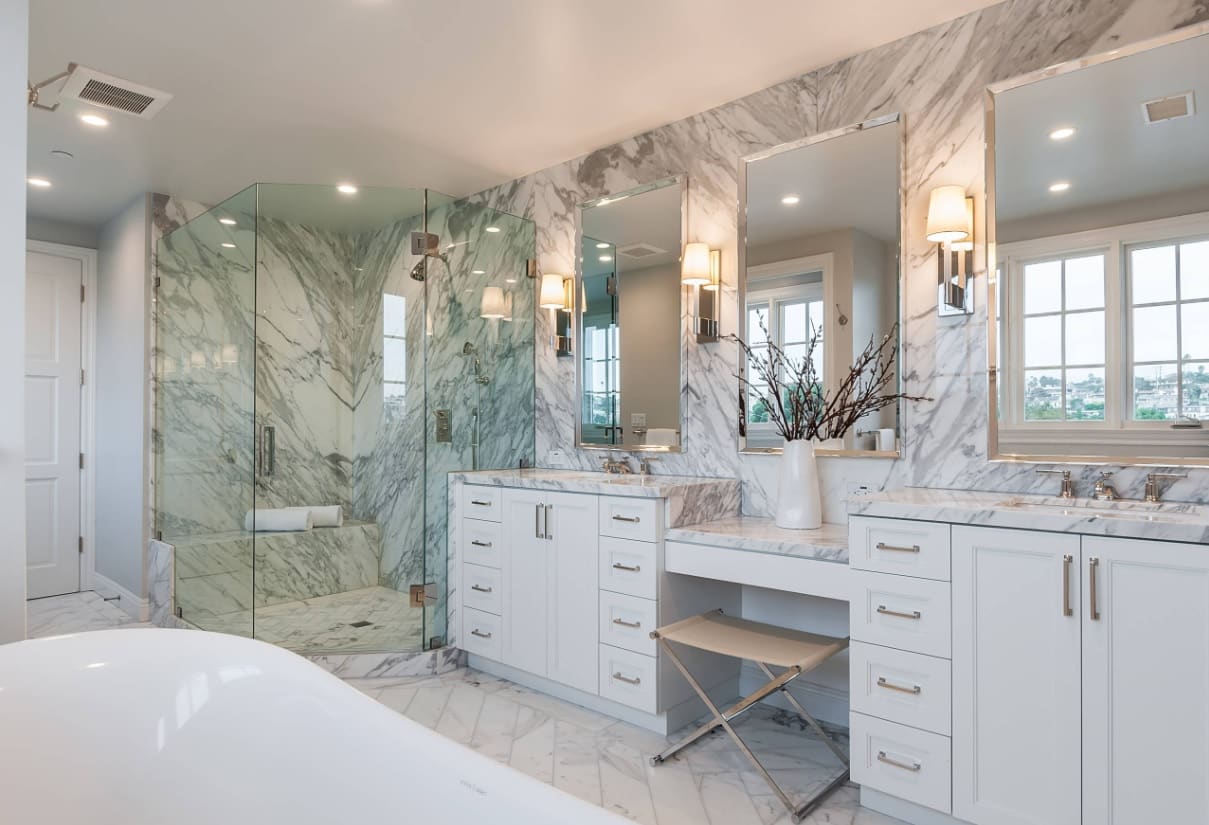 This can make some of your most intimate moments, such as showering or getting ready in the morning, more relaxing and enjoyable; brightening your mood and overall setting you up for a better day in general. Plus, who wouldn't love to step out of the shower during a cold winter and be greeted not by frigid tile, but by a warm, heated stone that exudes class and functionality?
This not only increases your enjoyment of a room that's usually not pleasant, but it also increases the value of your home. When potential buyers see that your bathroom provides them with an inviting and luxurious feeling, that just adds to the other features your home has, and it entices them to pay more.
2: A Chance to Upgrade
Technology is always advancing, and that doesn't just go for computers and cellphones. Bathroom-oriented tech is booming; especially with the green movement.
When you renovate your bathroom, talk with those experienced in the field to gain a full understanding of all your options. This is the perfect time to install things such as efficient toilets, large rain showerheads, and faucets that not only benefit the planet but also benefit your wallet in the long run.
Beyond that, there are fewer eco-focused tech advances. Heated floors, lit toilet bowls, and hands-free appliances are on the market, and they can really add a touch of class and functionality to your bathroom.
Not only does this make your bills a bit easier to pay and your bathroom more enjoyable, but it keeps your home up to date with the latest tech. That automatically boosts your home's value, and it adds appeal to potential buyers.
3: A More Modern Look
Homebuyers can turn a home down specifically because the rooms look as if they came right out of the 1970s. It's superficial, but it means a lot to buyers, and it also means a lot to appraisers.
When you renovate, you can take advantage of modern materials and design themes to bring your bathroom into the 21st century. This raises the overall value of your home, makes it easier to sell, and that's not all. It also makes it a more pleasurable environment for you.
Think about it. Do you enjoy walking into a bathroom to take a shower, getting out, doing your hair, and pumping yourself up for a great day; all while looking at hideous flower print wallpaper and peeling floors? No, you don't. A renovation can rejuvenate your home and make it a bit more inviting in the long run.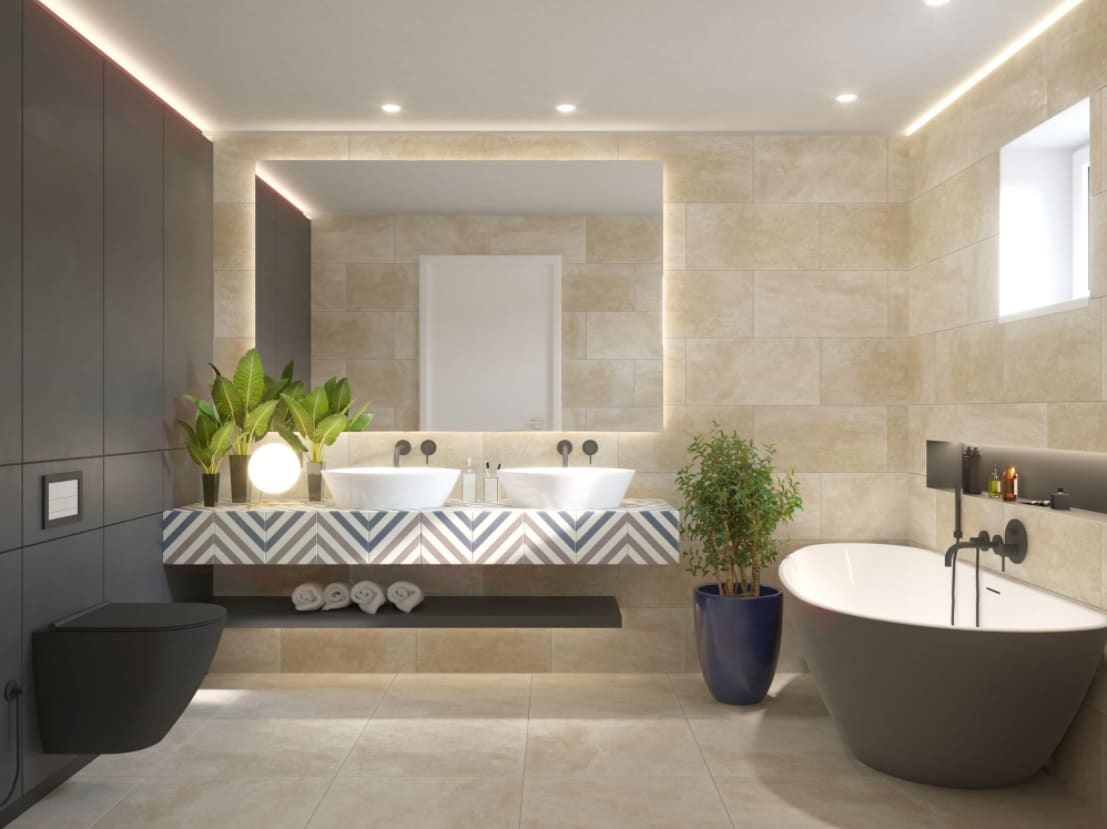 4: It Adds Longevity and Safety to Your Bathroom
If you have an older bathroom in a cheaper home, it's likely the builders skimped on your bathroom flooring. This cheap flooring can peel or become water-damaged well before it should, and it can produce slip hazards if it's the wrong material.
A renovation is a perfect opportunity to add perfectly clad tile, resilient stone flooring, or other options that are safer and last longer than whatever the contractors tossed in there decades ago.
Don't Take it Lightly
Your bathroom renovation can be much cheaper than renovating the whole house, your kitchen, or even just your living room. However, it's still not "cheap" by any means, even if it is a smaller space.
So, try not to take the absolute cheapest route with inexperienced DIY attempts. Contact a professional bathroom renovator to handle the job.
By reducing the turnaround time and preventing unnecessary mistakes, they can effectively help you lower the cost of your bathroom renovation and contribute to adding more value to your home. Plus, they handle all the hard work too.