A soothing, warm shower can help cleanse all the stress away after a long day. And while some people like to soak in the tub, showers are still a staple in most bathroom designs. It's not just a place to wash or take a bath but also to unwind and relax.
As a focal point in most bathrooms, shower designs have evolved to create a stylish and functional oasis. While the traditional, small shower area in the corner is still common, many shower designs now adopt an open layout.
And so, in this article, we'll talk more about the open shower design and why you should consider it when remodeling your bathroom.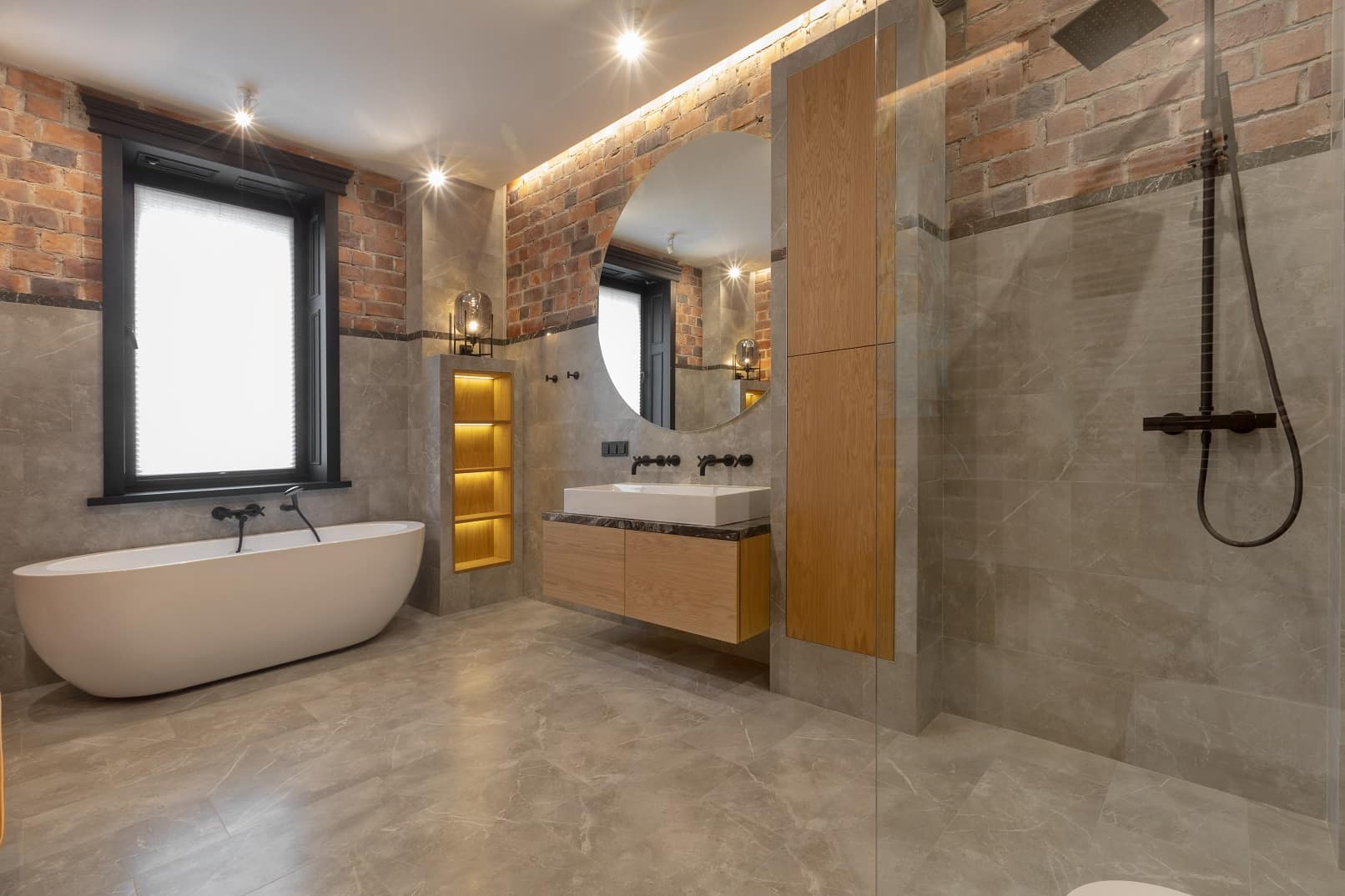 What's An Open Shower Design?
An open shower, also known as a walk-in shower, is as simple as it sounds. It's a shower layout that doesn't have any doors.
Some open shower styles can take the form of a three-wall shower enclosure, allowing you to walk into the shower by stepping into a raised base without opening a door.
Other styles are entirely void of barriers, making it a fully open shower area and creating a wet-room style bathroom design. This style only has a showerhead and a well-positioned, specific type of drain like Veitch Original shower channels to ensure that the water goes in the correct direction, preventing flooding.
Why Choose An Open Shower Design?
If you're wondering why more people are going for an open shower design, here are some benefits that come with it:
It's A Space-Saver
Whether you want to make your bathroom look bigger or obtain more functional space, an open shower design can help you achieve both.
You don't have to use up valuable space with an open shower as you remove high trays or shower doors. A walk-in shower can make narrow bathrooms or those with low ceilings look and feel bigger without extra fittings.
In addition, an open shower also provides more flexibility when planning for the bathroom layout; there's no fixed tray size or awkward space to fill.
And since you're only installing a frameless glass screen (or go without it with fully-open showers), there is no visual interruption. It can make the room appear larger and brighter. It makes it suitable for small, compact bathrooms or one without natural light.
It's Easier To Clean
With minimal hardware, an open shower area also requires minimal upkeep. You don't need to spend time scrubbing and maintaining door handles and hinges and buffing the showerhead and faucet from time to time.
If you opt for a glass-walled shower area, they are easier to clean with a simple spray compared to other materials. Or you can entirely ditch the glass panels and opt for a wet-style shower room, so you don't need to waste time scrubbing away those annoying water spots.
Plus, you can easily clean your tiled floor inside your shower area with the rest of the floor in your typical bathroom cleaning routine. This way, you'll have more time to enjoy a nice, relaxing shower.
It Ensures Accessibility And Practicality
One of the biggest perks of an open shower over traditional designs is it offers better accessibility. Thanks to its step-free and doorless design, an open shower area is ideal for people with less mobility, such as kids and seniors who may struggle to keep their balance.
In addition, the extra space provided also allows parents to shower and wash two or more kids at once. It can help ease their shower routine.
It's Low Maintenance And Long-Lasting
As mentioned before, an open shower style means there's minimal hardware needed. With fewer fittings needed, available showers can stand up to years of usage. It means you don't have to worry about replacing door seals or hinges that may have worn out. You don't have to worry about replacing heavily stained-glass panels from water spots for fully-open styles.
An open shower design will keep its good, minimalistic looks for a long time.
It Creates A High-End, Minimalistic Look
In today's world, less is better. Home trends are now moving towards a minimalistic design, and the bathroom is no exception. The minimal and sleek styling of the open shower area gives it a luxe look that can boost its value.
When talking about home value, the bathroom is one of the most significant contributors. So, installing an open-shower style can create a stunning feature that can make your home look high-end and memorable, should you decide to sell.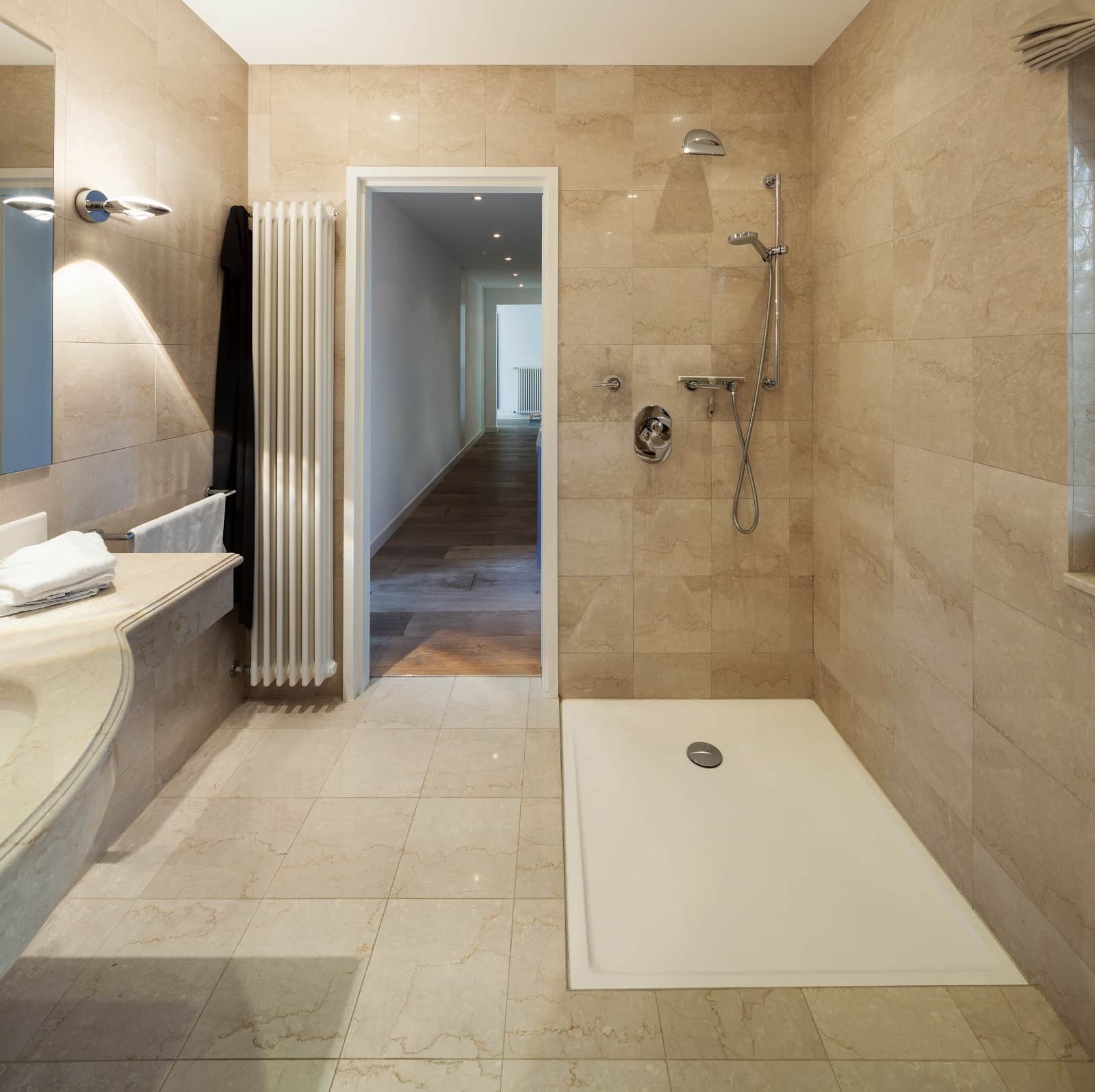 Take Away
As you can see, an open shower design can be a standout feature for a more modern bathroom. It offers you a lot of perks, including a more spacious feel and eliminating the stressful warfare of keeping shower doors free from water spots and squeaky clean.