The walk through shower is a cute design idea to create a complementary zone of taking shower in large bathrooms or in integral bathrooms where the floor is the platform for water flow simultaneously. The concept of "quick shower" has grown into whole design compositions for modern houses. However, it became a full-fledged shower zone and can replace the bathtub completely. But homeowners of large houses still prefer having bathtub along with a shower. This shows the green light for the designers in their desire of creating unique interiors. Nonetheless, we will review the modern top 10 walk through shower design ideas on all budgets containing solutions even for small apartments.
Walk Through Shower with Bathtub
Let's overview the possibilities to arrange the large bathroom with not only a bathtub but also equipped with an open designed shower for a quick wash. Modern houses and cottages can boast lots of variants in Classic and Modern design. But the main construction does not change. This is usually a bathtub in the center as the main attractive element and the shower zone locate behind, before, or aside of it.
In some cases, the layout of a bathroom can be reminiscent of Jack and Jill bathroom with a separated room for a shower.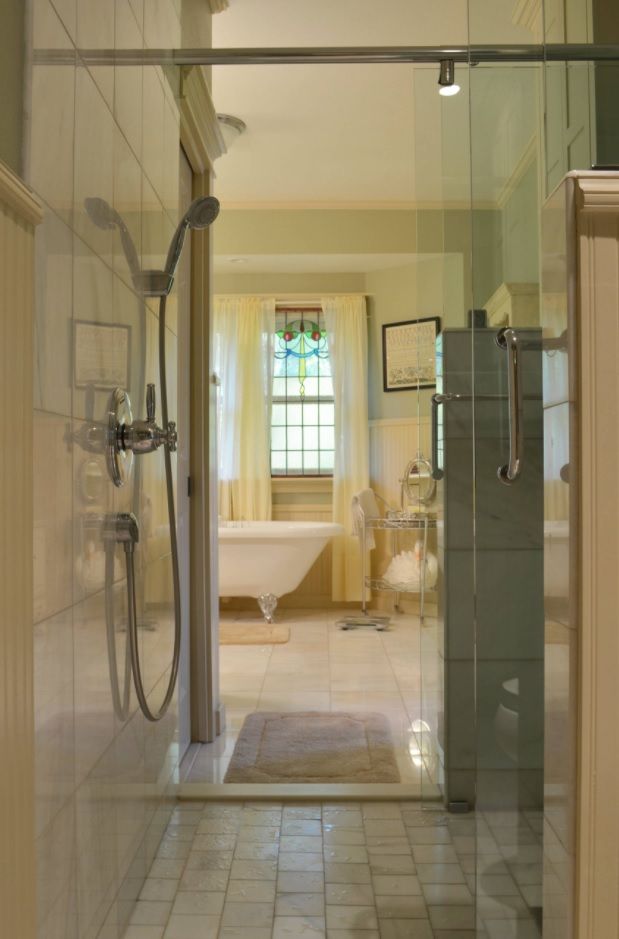 And in the small transforming designed apartment with creative and alternative location of zones, the walk through shower can take its small space in any part of the dwelling. Dare to have the tropic shower right amidst the urban jungle in the improvised shower cabin.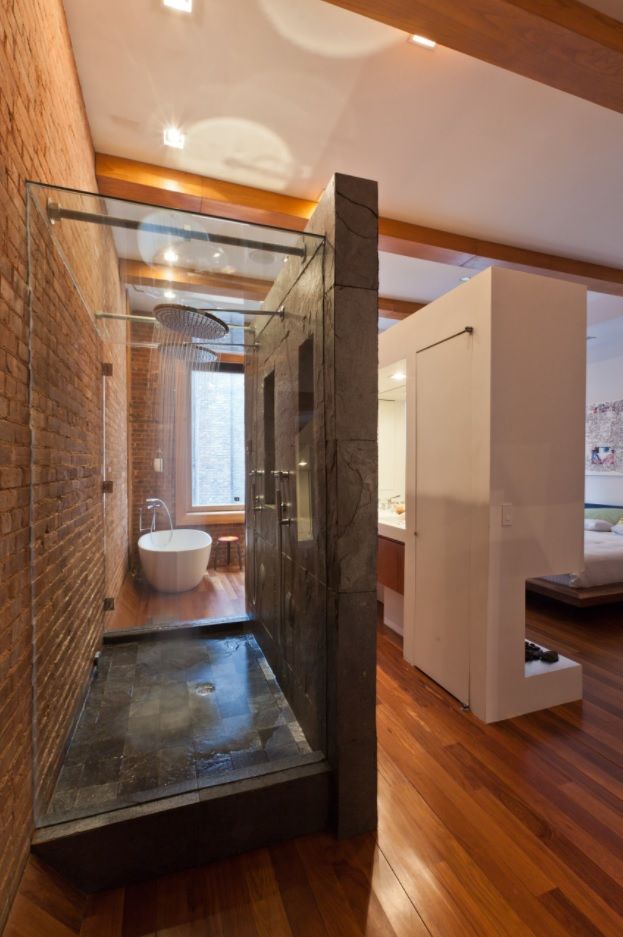 Walk Through Shower only
This shower type should have to limit bounds in the form of glass or any other partitions, integrated or removable head, and a drainage system. Suburban cottages and houses are pushing to equip them with refreshing space. The sultry day may pass more comfortably with evening washing under cold jets. Few people will sacrifice walk through shower to the tub if there is no emergency.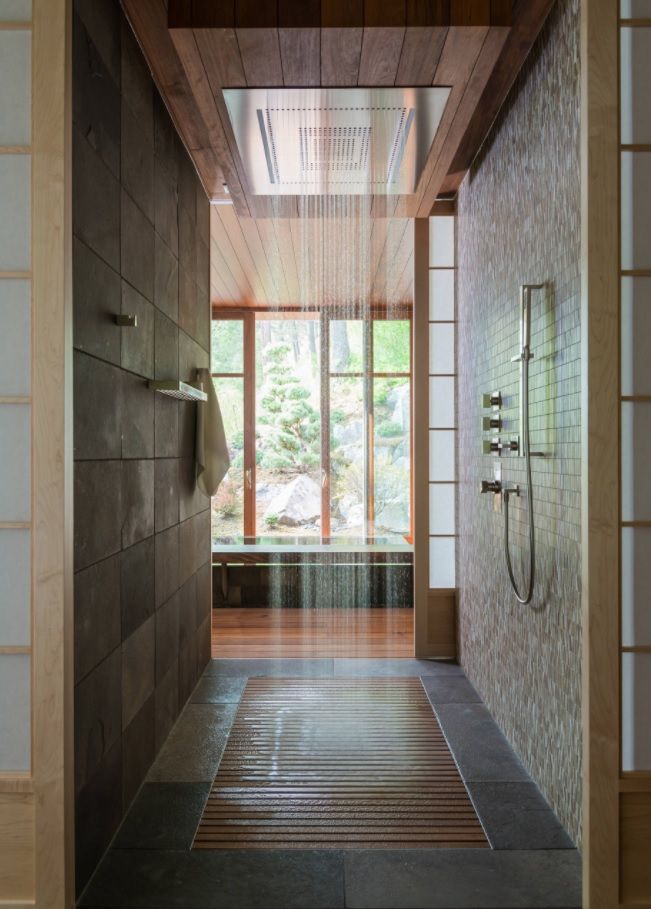 Some lovers of shower duplicate the outside shower inside the house.
Walk through shower also can appear without pronounced zoning. Just look at the cute and successful idea below. We can see a minimalistic black and white room. Only sinks and shower say us this is actually a bathroom.
As for the most budget solutions for small condos, we can easily find some options right on the Internet Bellabathrooms https://www.bellabathrooms.co.uk/shower-enclosures/walk-in-shower-enclosures.html. We've found immediately the British online store where one can order effectively designed showers under 1K pounds. The requirement is the presence of a water supply and drainage system in the zone you want to turn into walking through shower. If the latter provided, you can locate the shower right in the bedroom.