Art Nouveau is a popular and undoubtedly beautiful style of interior design. Due to unusually soft lines, bizarre shapes of furniture, and interior style Art Nouveau will be pleasant for almost everybody: for couples, romantic natures, and fans of all-natural designs.
Contents: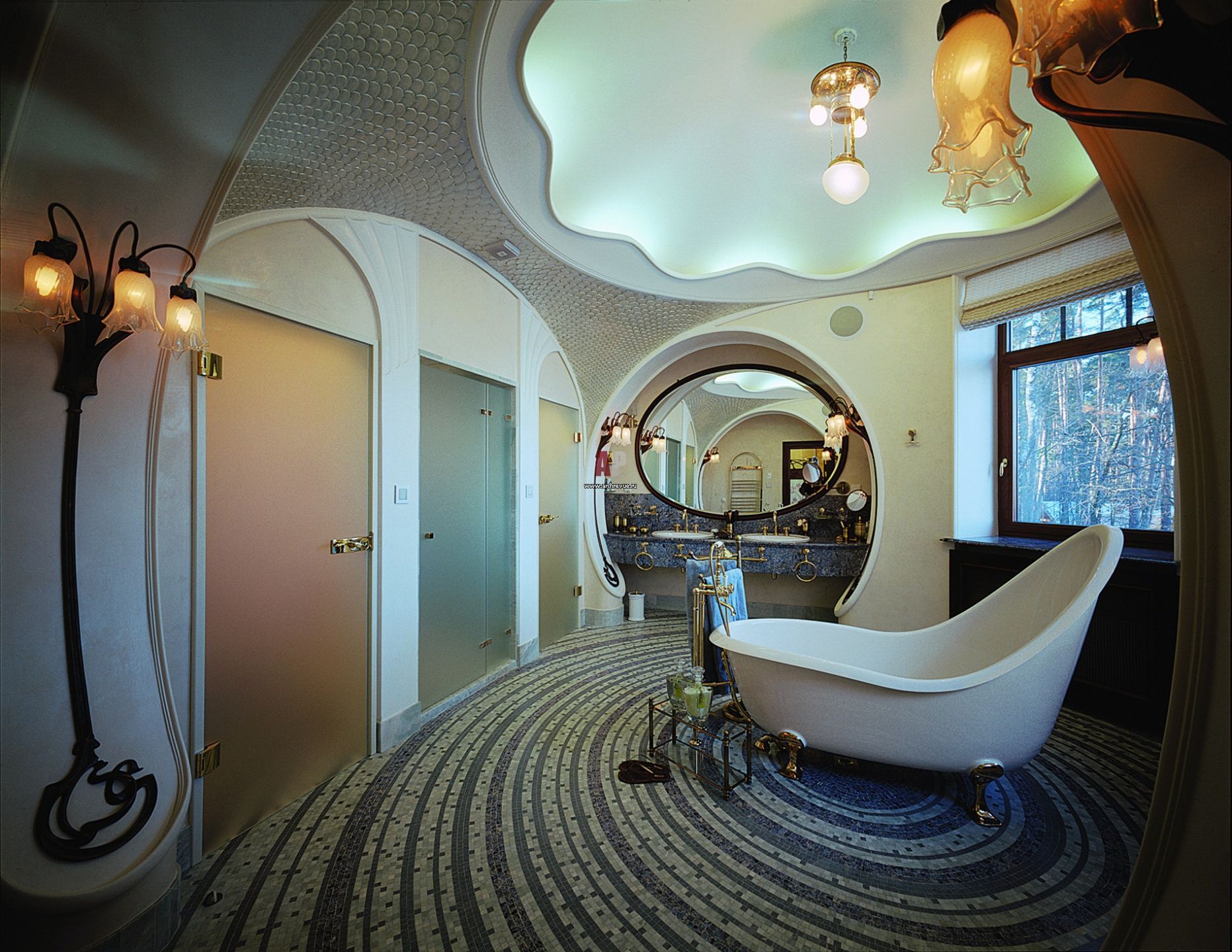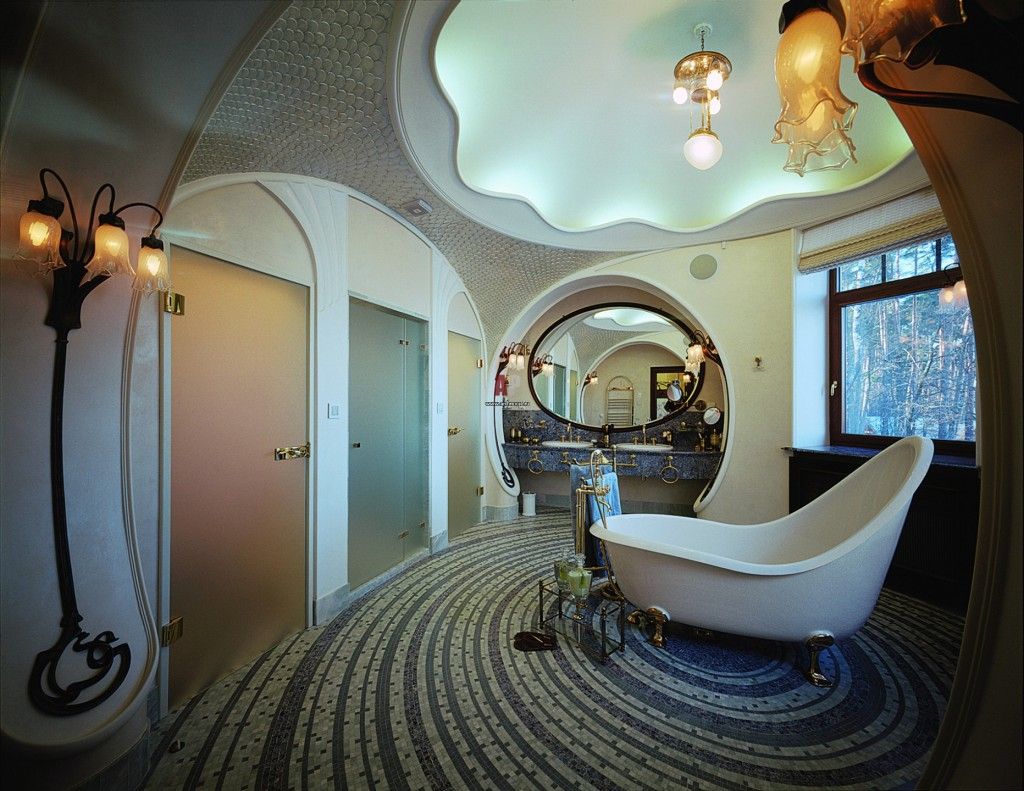 Art Nouveau style in the interior design of the house or apartment is quite complex and its realization will require a deep understanding and knowledge of its features.
Today people all over the world are increasingly beginning to choose the style of Art Nouveau interior design for residential and commercial premises. First of all, this is due to the amazing, ideal for pleasant pastime, the atmosphere of the environment.
Also, a large selection of modern materials and the ability to manufacture any furniture bizarre shapes allows for creating a functional and elegant interior in the style of Art Nouveau.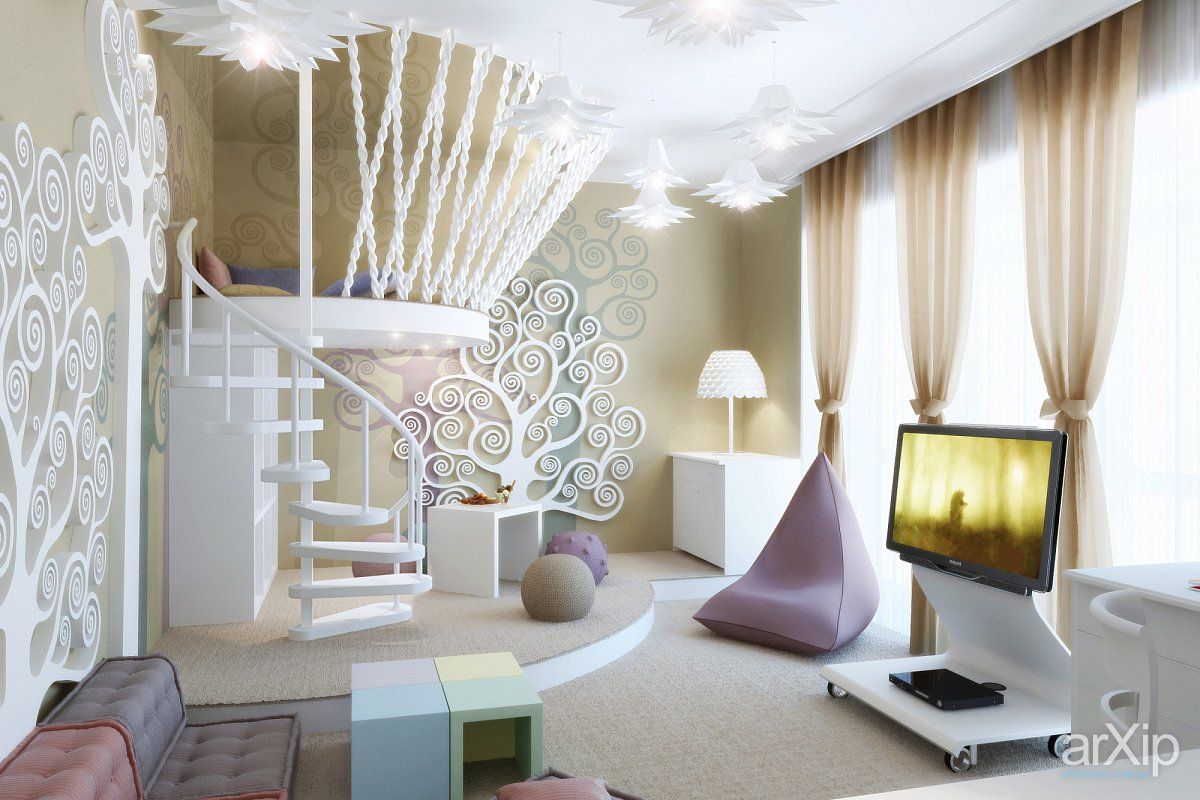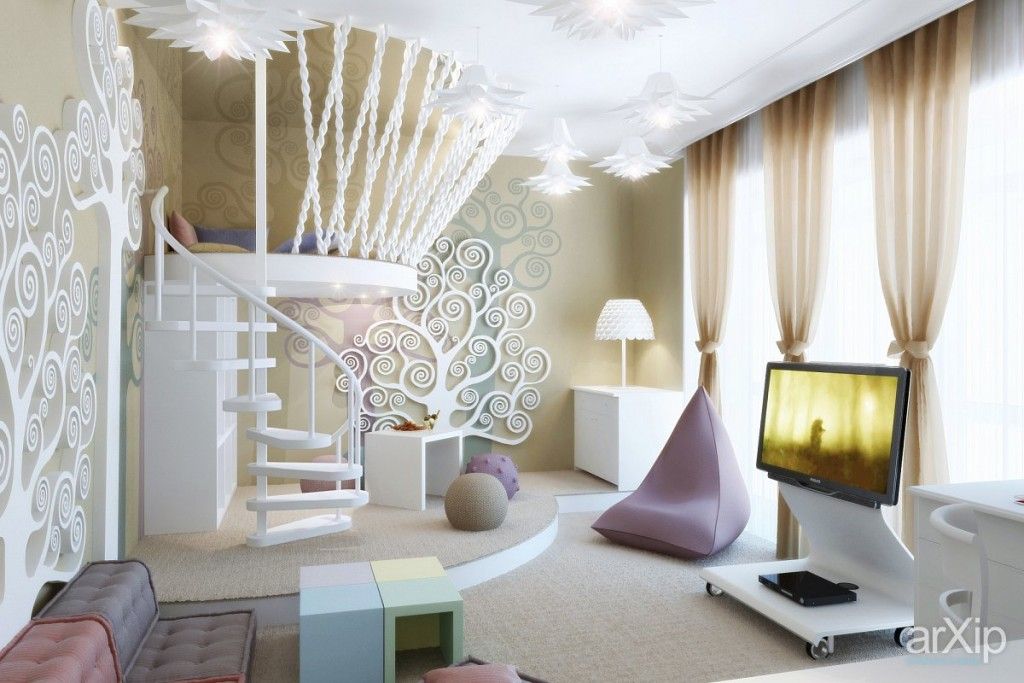 From the History of the Origin of the Style
Art Nouveau was established in the second half of the 19th century in France as a style that combines many artistic movements. Initially, it was widespread in art and architecture, but quickly won the hearts of the people and began to be used in the design of furniture and accessories.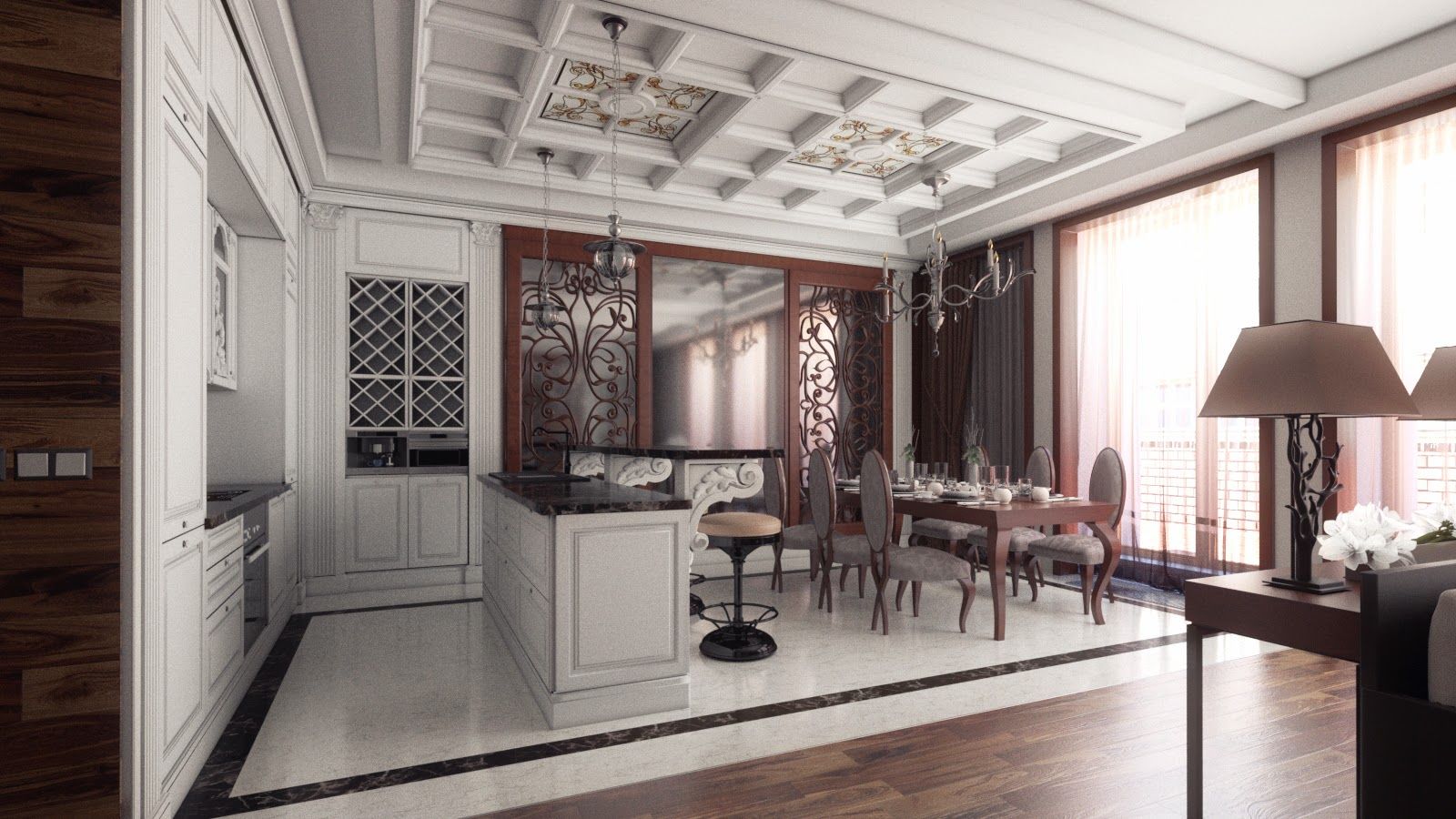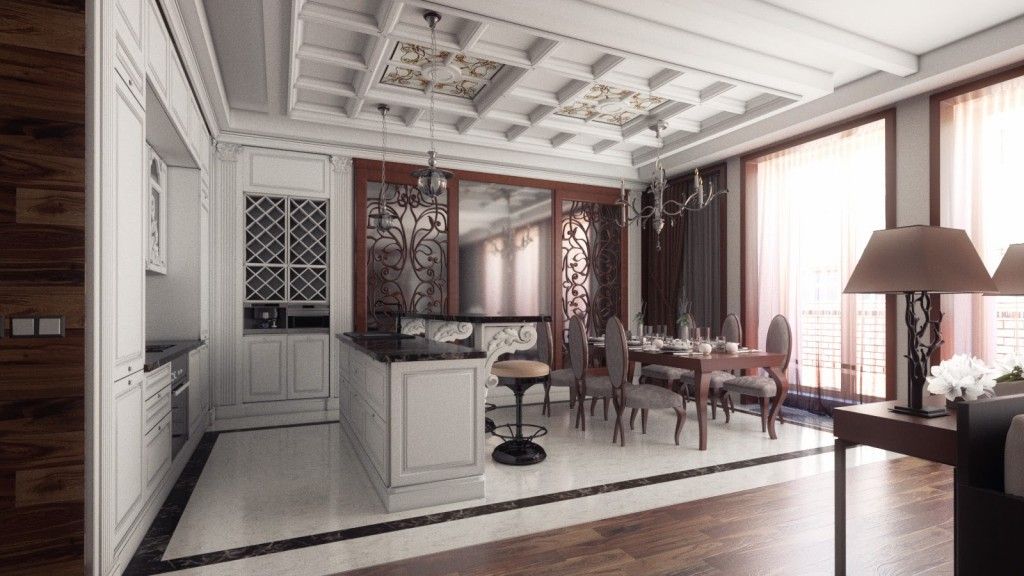 Over a relatively short period of time, there was a new "complete" style formed with a number of its characteristic features, successfully combining elegance shapes, smooth lines, and functionality.
It is remarkable! Word of Art Nouveau translating from French as "new art." In different countries the style was called differently: "Modernisimo" – in Italy, "Liberty" – in Spain and the style was "combined" with other contemporary trends and called in one word – "Modern" in Eastern Europe.
The Main Features of Art Nouveau Interior Design Style
Art Nouveau style in the interior design of the house or apartment is a complete rejection of clear lines in favor of flowery and smooth contours, symbolizing the bent stalks. This is the main feature of the style, its main focus.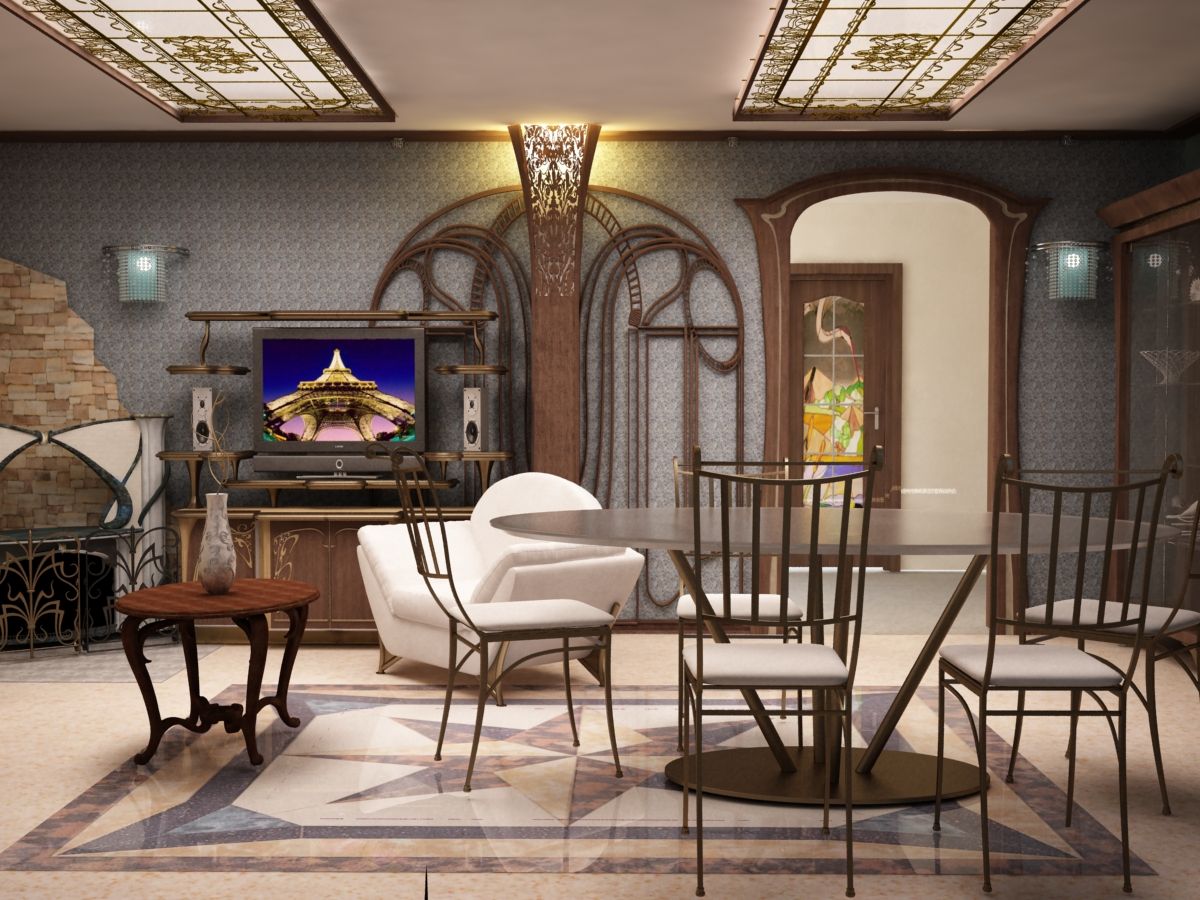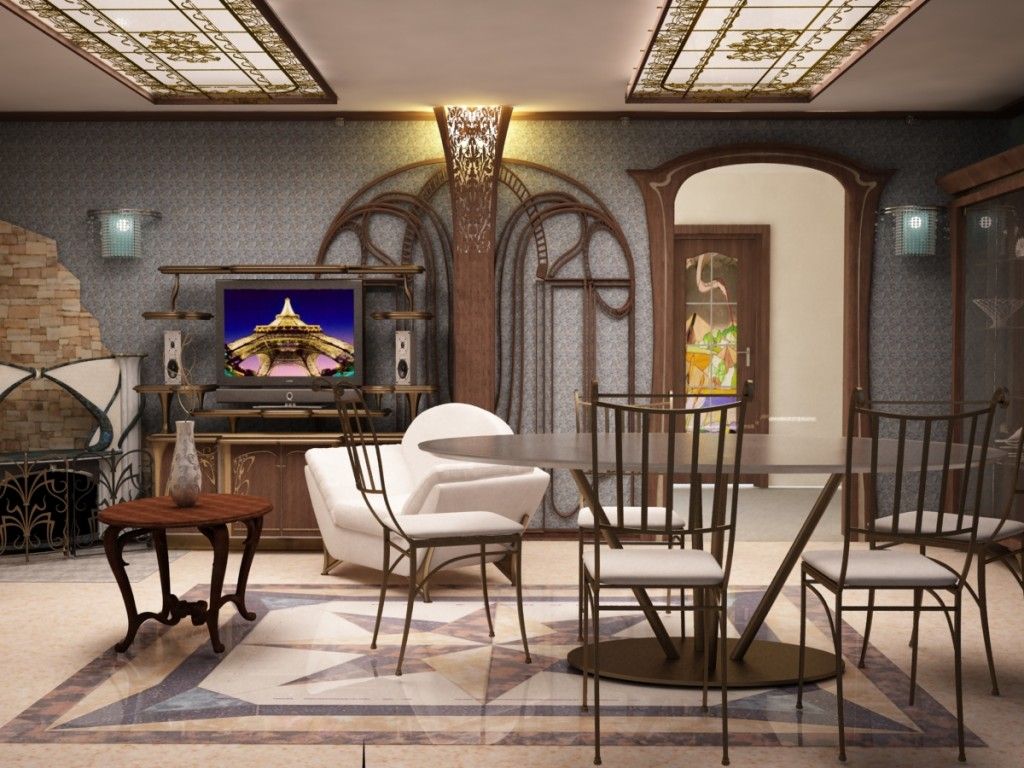 Decorativeness as the Main Principle of Rooms` Decoration
Art Nouveau Furniture
Meanwhile, most of the pieces of furniture were made of wood. The items were decorated with floral ornaments and stained-glass windows. Headboards and chair backs often had curved shapes. The chairs had high backs, while the tables, on the contrary, were low and most often were decorated with colored glass top.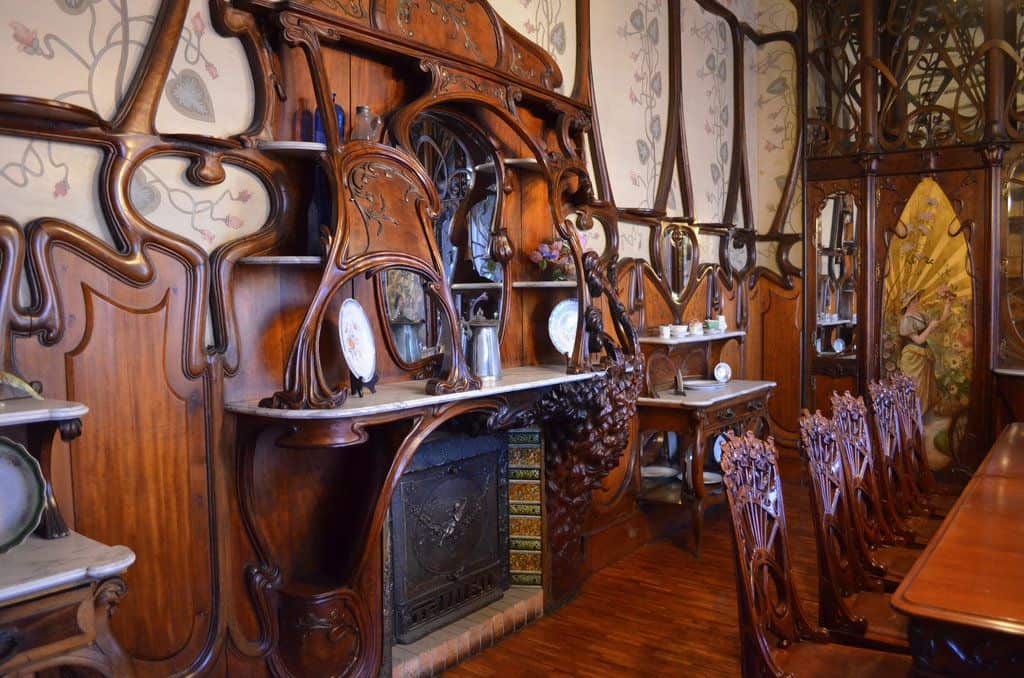 The furniture characteristic of the style is found in antique dealers and is practically inaccessible. It is possible to make it according to sketches and catalogs, but this is a very expensive service. In the modern interior, the rarity is replaced by furniture made of natural wood with metal inserts of bizarre shapes.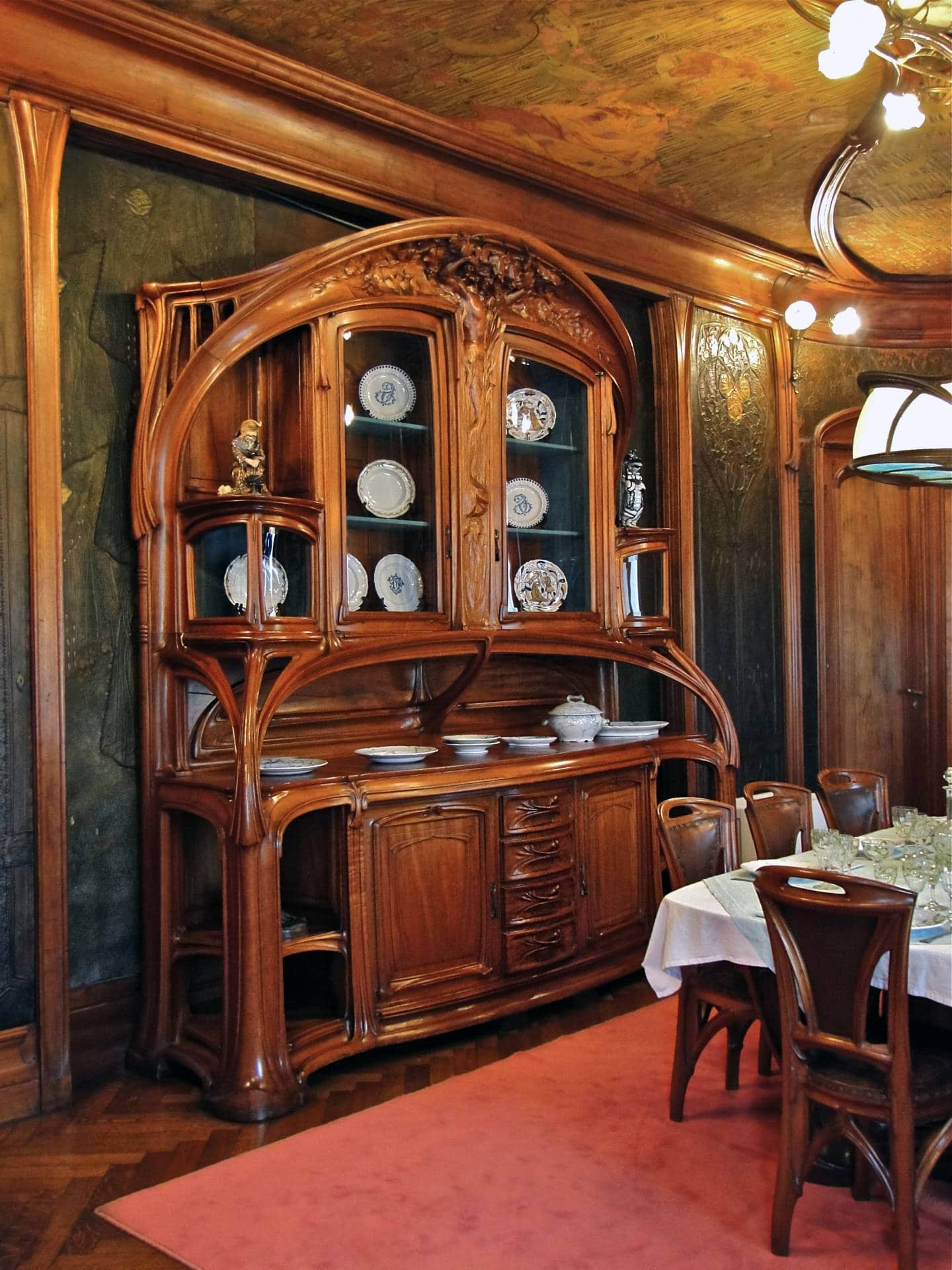 Heavy sideboards, wardrobes, chests of drawers with intricate arched shapes with many open shelves. Glass furniture does not contradict the concept of Art Nouveau if it has stained glass paintings and sandblasting drawing. Vintage Art Nouveau elements – antique clocks, "antique" photos, curved mirrors, the floral ornament of paintings, figurines, expensive curtains – look very impressive.
Art Nouveau in the Interior of non-Residential Premises
The interior in the style of Art Nouveau, which instantly attracts with its originality and a certain "magic", is in demand for registration of non-residential premises.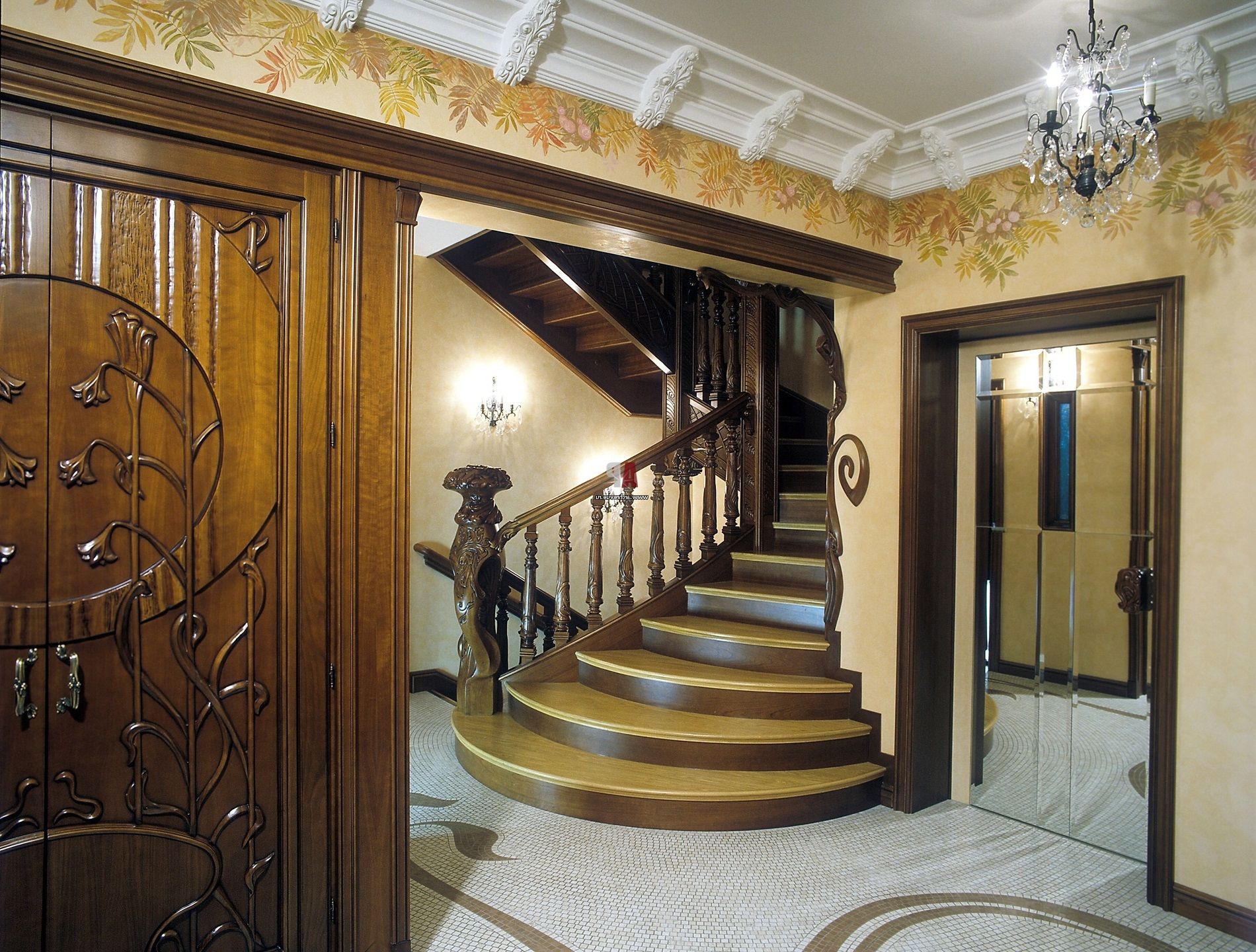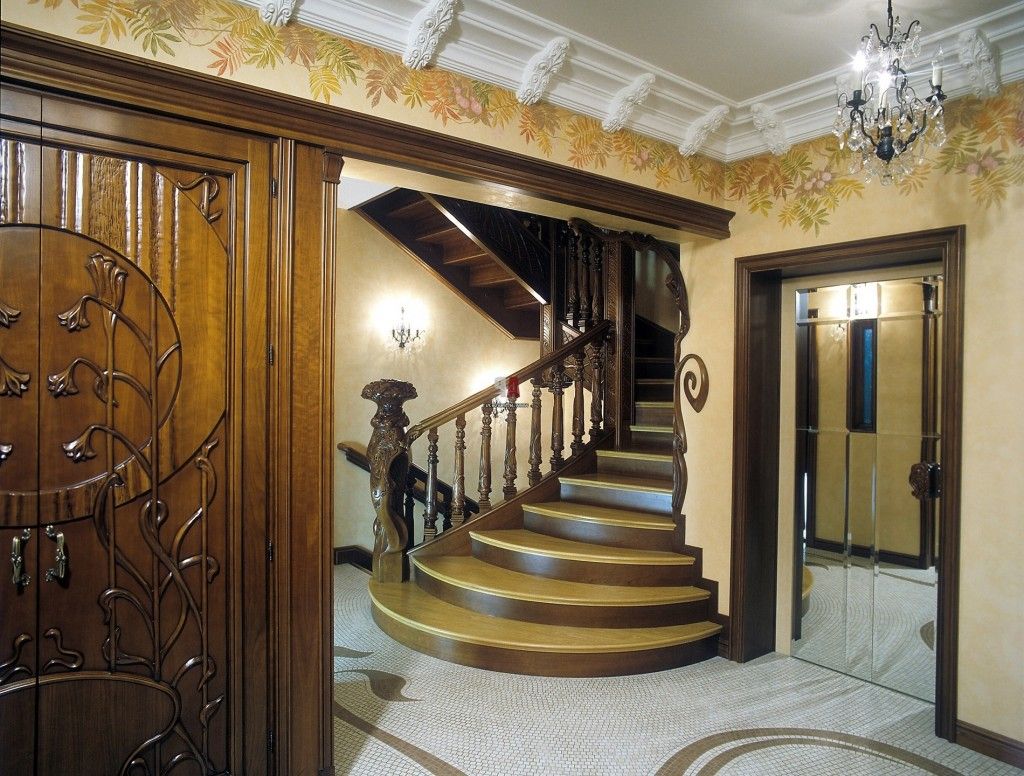 If you are an unordinary, sensual, and creative nature, then you can choose this style of interior. Art Nouveau Design will allow you to feel comfortable both at home and at work.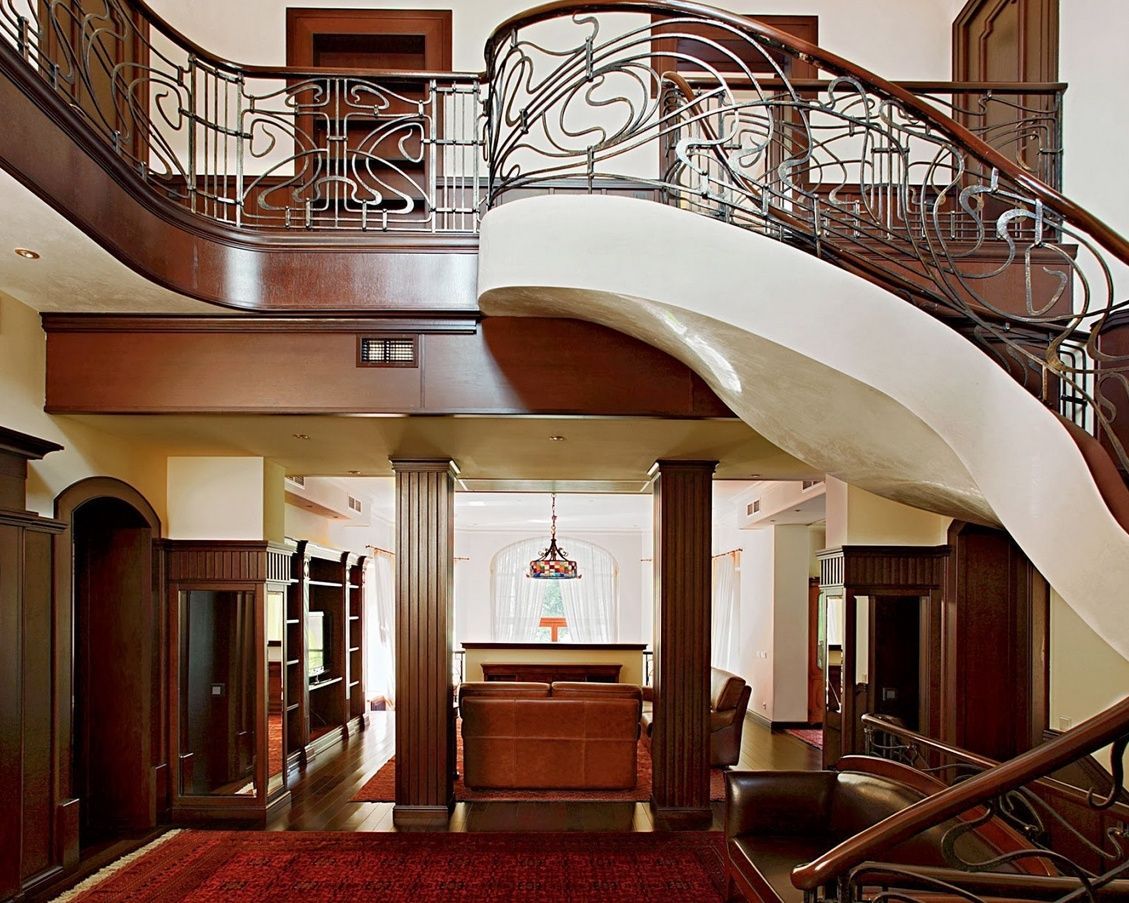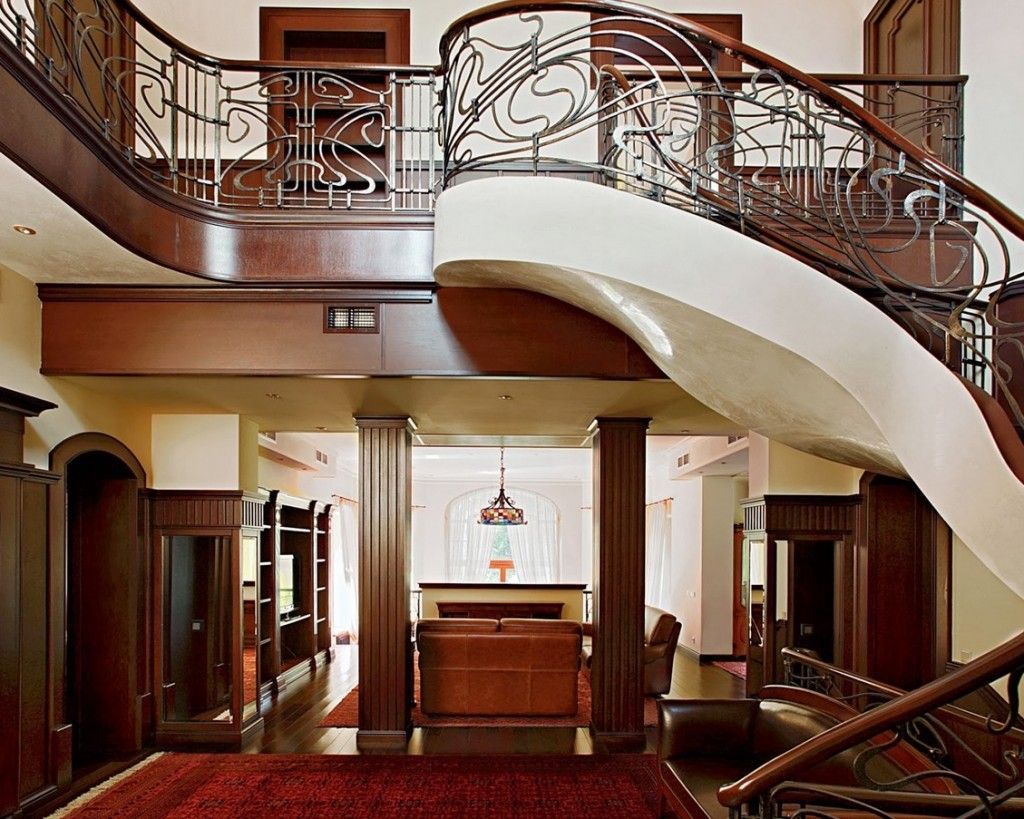 Important! Do not confuse the Art Nouveau and Art Deco – it's two different styles, distinguishing from one another in their very different characteristics, and various sources of inspiration, while the Art Nouveau is the ancestor of the art deco style.