Are you considering a bathroom remodel? Whether you plan to gut the entire space or just make a few changes, there are several ways to add style while still staying on budget. From adding new countertops to fresh paint and flooring, the options are endless.
Here are 5 trends to consider for your next bathroom remodel.
Durable Countertops
Changing the countertops in your bathroom can create a completely new look within your space. It is not uncommon for homeowners to have older or builder-grade countertops in their bathrooms. Outdated countertops are unappealing and not always able to stand everyday abuse. By using a material such as quartz or granite, you have a countertop option that not only looks great but is also durable and low maintenance.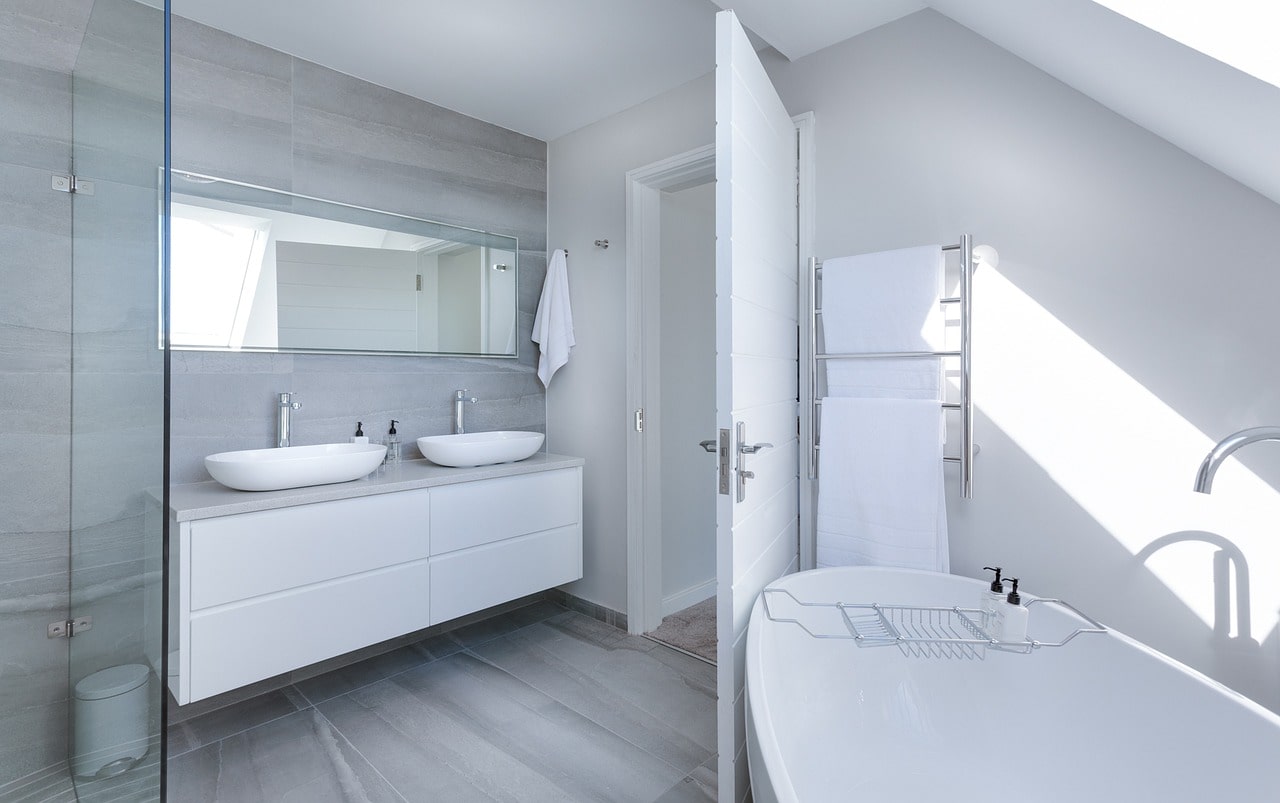 When considering quartz vs. granite, both materials offer beautiful coloring and style types. From minimal veining to unique patterns, the material consists of natural stone and can provide you with design types that will match your design aesthetic.
Stainless Steel Faucets and Hardware
According to Chuck Waltman, a bathroom remodeler in Houston, one of the easiest ways to upgrade your bathroom space is by replacing all of the hardware and faucets. Using stainless steel materials will bring your bathroom into the current design landscape, creating a space that looks fantastic and functions well. Stainless steel is used by most manufacturers to create modern bathroom faucets and hardware that will look great in any bathroom space.
This is one of the most affordable options you can choose to stay on trend with a home remodeling project. Hardware, as well as faucets, can be a DIY project you complete, with minimal cost for the product.
Neutral Color Palette
Painting the bathroom is another great way to change the look of your space and stay on trend. For today's trends, colors used in bathrooms tend to be neutral. Gray tones are heavily used, as the color is a new option aside from the basic white or beige. With a light gray tone, you can create a neutral palette for your bathroom space. Add color with your design elements such as the shower curtain, towels, artwork, etc.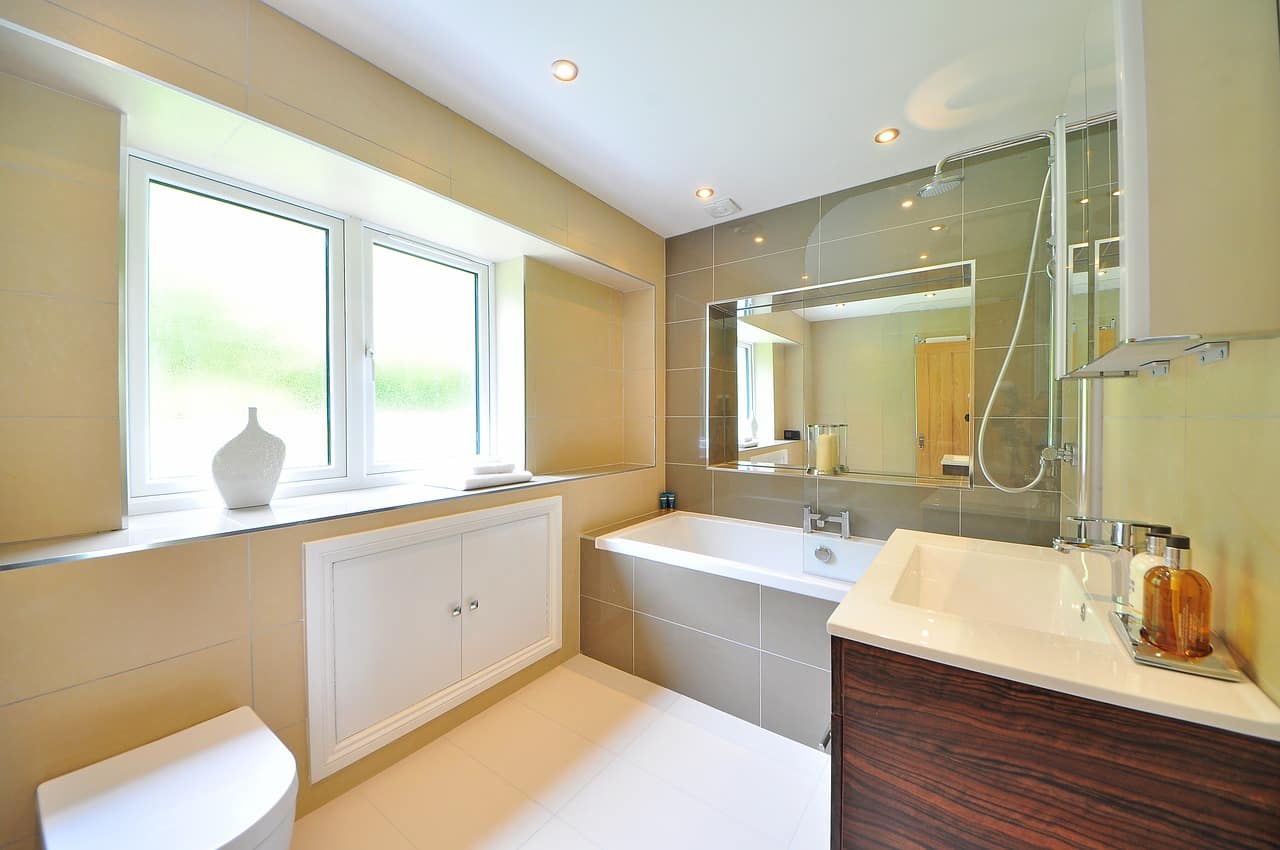 With a neutral palette, you can easily change the look of the bathroom whenever you like. Stick with neutral decor and you will have a calming space that is both relaxing and inviting.
Update Your Flooring
Replacing old flooring in your bathroom can also completely change the look of the space. Switch it up and opt for distressed hardwood flooring to give your bathroom a cozy feel. Distressed flooring can be manmade or come from old buildings as reclaimed material.
If you want to keep it simple, consider upgrading your existing tile with a newer style. To brighten up space use white flooring with some marbled accents within it. Porcelain tile is a durable option.
Over the Toilet Cabinets
Another option for redesigning your bathroom involves over the toilet cabinets and/or shelving. This option adds more storage in the bathroom for your towels or decor needs. Cabinets can be installed above the toilet to add storage for makeup, washcloths, and other items. For a more affordable option, over the toilet shelving can be added. You can also do this for any kitchen remodeling project you may have.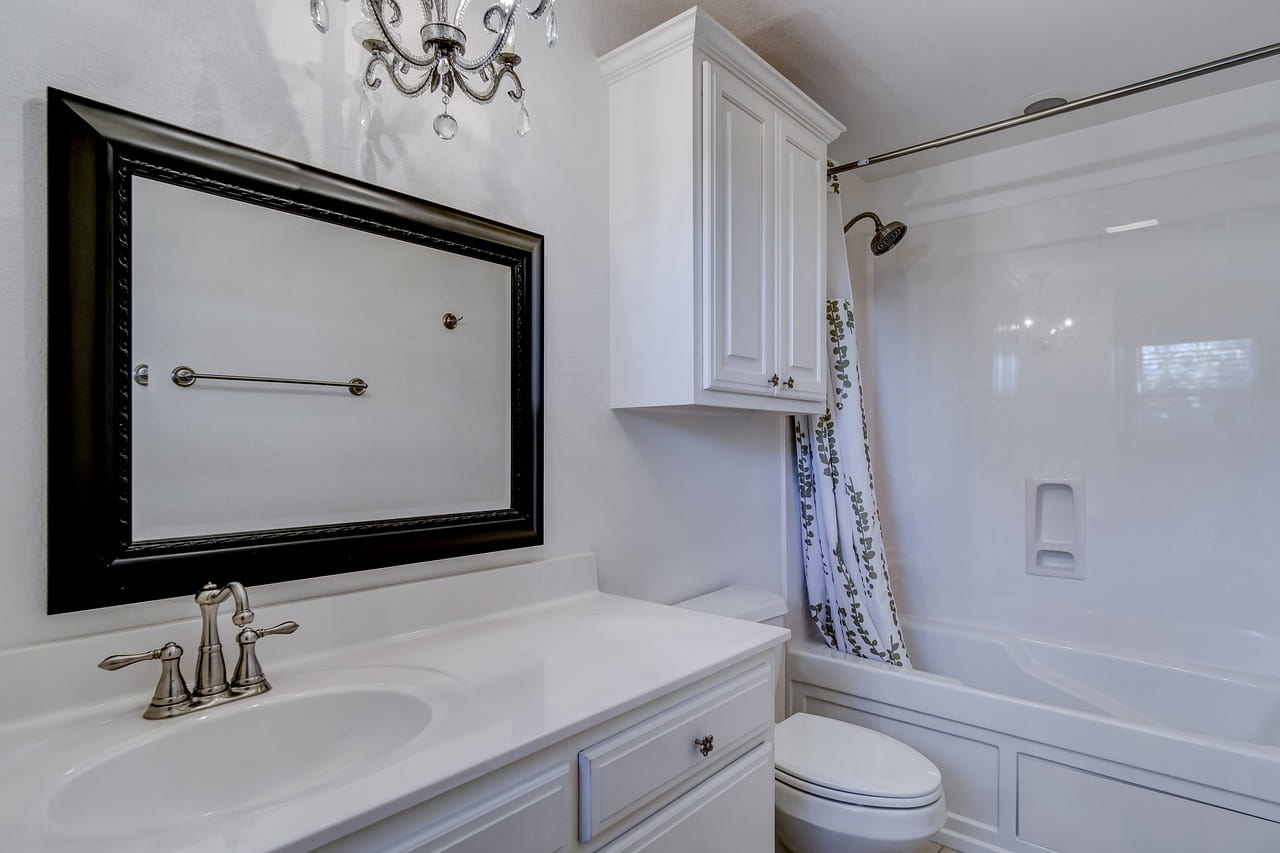 These are just a few ways you can add new trends to your bathroom space. A full remodel will take more time and be more expensive, however, there are smaller upgrades you can consider as well.