If you're thinking of renovating your home for a new aesthetic, you might want to consider incorporating glass walls in your home. Glass walls offer tons of benefits, but it can also have its drawbacks. If you want to know whether it would be the right option for you, read on: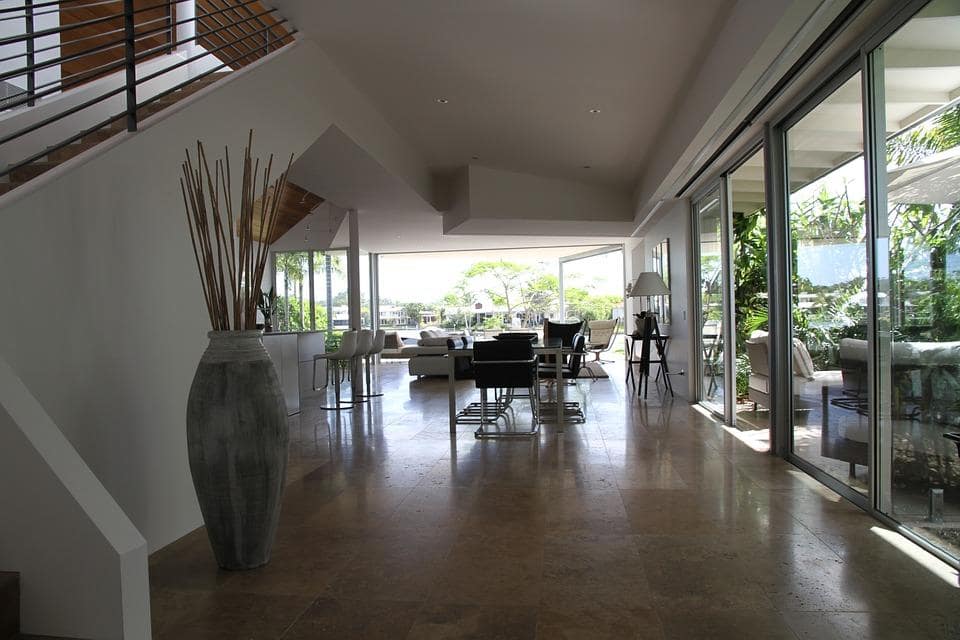 https://pixabay.com/photos/apartment-window-glass-wall-floor-185778/
The Positive
Allows Natural Lighting
Using glass walls allows more natural light to shower your home. Aside from keeping your home bright, natural light is also cost-efficient. You can save tons on energy costs by reducing your use of electric lights. Plus, if your home is in an area that has the majestic views of Canada, it can mean having a better view of natural sights from more parts of your home.
An Open Floor Plan
If your home has limited space, glass walls can give the illusion of having more space. By having transparent walls, your room will have more visibility. Visible areas often appear bigger than they actually are. The great thing about glass walls is that it can give your home a more inviting feeling.
Another great thing about glass walls is that it helps in differentiating different rooms in the home while keeping it visually connected. To bring an urban aesthetic work, you can place black frames on the glass walls.
For instance, you can incorporate glass walls in your ensuite washroom to create an open concept bathroom while keeping warmth in the shower.
Offers Versatility
One of the most versatile materials you can use in your home is glass. You can have your residential glass Victoria customized to your needs. For instance, you can have a textured glass combined with different hues to achieve the design you prefer. If you don't want to have a floor-to-ceiling glass wall, you can also retain the solid wall on the bottom half.
If you want to incorporate ventilation into your design process, you can also choose to make glass window shutters for your walls. If you feel like marrying a vintage look with modernity, then having an accordion glass wall is ideal. It allows you to have versatility in the use of rooms in your home.
The Negative
Compromised Privacy
The major downside of having glass walls is compromised privacy. However, you can have a workaround with this by strategically placing it, using textured or frosted glass, or using a one-way mirror wall. If privacy is an issue, then use glass walls in areas where it would not be exposed to outsiders such as the master bath.
Constant Maintenance
To achieve a clean look, you must keep your glass walls clean at all times. With glass walls, smudges and dirt are apparent. If you have kids at home, it can mean that you have to clean these walls every day. Plus, you also have to be careful about the cleaning materials that you will use, especially if your glass can easily have scratches. But, if you have high-quality glass walls, a simple glass cleaner and a microfiber cloth are all you need to clean up. Be careful when cleaning hard-to-remove dirt. Don't use sharp materials that can cause nicks and scratches on the glass.
Incorporating glass walls in your home is a modern and sophisticated approach that can help give your lovely abode a new look and feel. Just be careful when choosing the right glass wall provider and installer. At all times, do due diligence. Make sure that you're getting a top-quality glass, and the installers have licenses and a good track record of professionalism and quality workmanship, so you avoid problems later on.