What is a music room? It can be any of various things – like a practice room, a recording studio, or simply a place to relax and enjoy music in peace. If you are thinking of creating your own music room for such purposes as these, a currently unused loft could be an especially convenient place for it.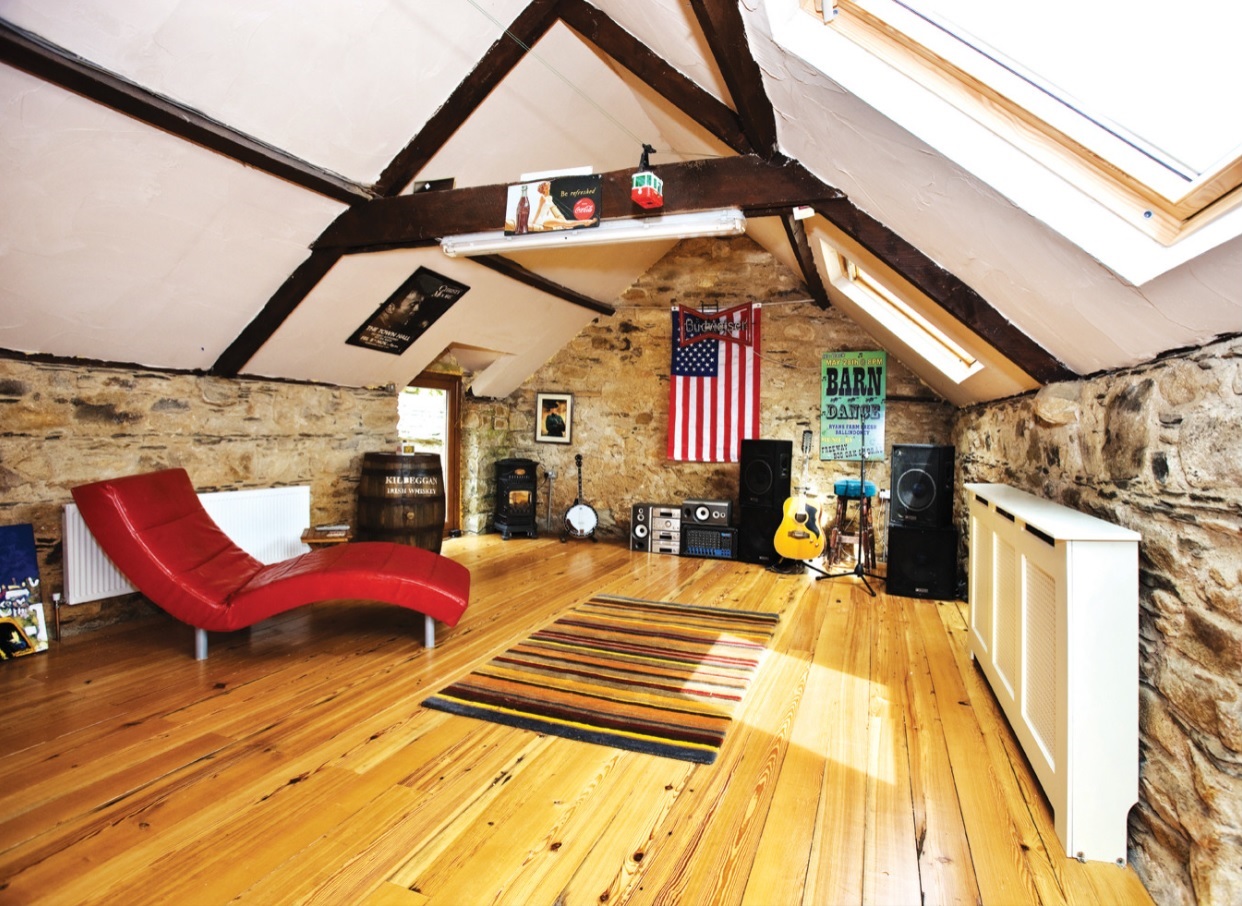 After all, a loft is relatively isolated from the rest of the house, allowing you to play and listen to music without interrupting other people in the building. However, first, you would need to…
Board the Loft
In doing this, you can make your loft a safer and more stable space in which to move around – but you would need to be careful exactly how the loft boards are installed.
As a Homebuilding & Renovating article advises, you should have a raised loft floor built above the loft's insulation, lest that insulation be squashed and consequently halved in effectiveness. Instaloft provides a great loft boarding service that would avoid this problem and can come with loft ladder installation, too.
Use Sound Absorption Techniques
These could help you to enhance the music room's acoustics. LoveToKnow recommends that, if you are just creating the average family music room, basic furnishings would suffice for absorbing some sounds that, usually, would echo off hard surfaces like hardwood flooring and glass windows and doors.
Other sound absorption measures you could try, however, include decorating the room with plants, covering long walls with draperies, and installing acoustic ceiling tiles.
Meet Your Music Room's Lighting Requirements
In a music room, lighting serves two purposes: the obvious one of ensuring visibility and the not-so-obvious one of achieving ambience. The latter is especially important for a performance room or recording studio, as the lighting can mentally affect musicians and consequently impact their performances.
Some means of illumination that work well in a range of music rooms include overhead lighting, adjustable floor lamps, and – for controlling ambience – recessed ceiling lights connected to a dimmer switch.
Include Furniture Satisfying Both Aesthetic and Functional Needs
Your music room's overall look can be just as unique as your music taste. Whether you want the room to look modern, traditional, or formal, you should give it an array of furniture pieces that would fit in with this style. However, there are – of course – practical concerns to account for, too.
A practice room will need seating for however many musicians you anticipate rehearsing in the room at a time, while you might also want to include additional seating for any potential audience.
Add Accessories that could Double as Decor
To this end, you could – for example – place some musical instruments in a wall display or put up some framed sheets of music. If you've got a large collection of old vinyl records, several of those could look good when displayed on shelving or along the walls.
If your music endeavors are especially flourishing, you might even be able to highlight a few awards or newspaper clippings vouching for acclaim your performances have attracted.