For those people who are dreaming of a boudoir or just a piece of personal space at the house, it would be expedient to move such a zone to the bathroom. Here you can make yourself up or just hold some morning procedures after taking a shower. If space allows, you can place full-fledged furniture set with mirrors from wall to wall. If not, a small vanity, small swivel mirror, sconce would be enough. However, you will not do without a small stool in any case. The stool is the most universal option to consider in comparison with a chair. It takes up smaller space, it easily moves or hides in a small space. In most wet and steamy zones, you can use a stool without upholstery. So, let's overview a classic variant that suits the most of bathrooms. Mid-century vanity stool really worth including in design projects of bathrooms in any style.
Contents: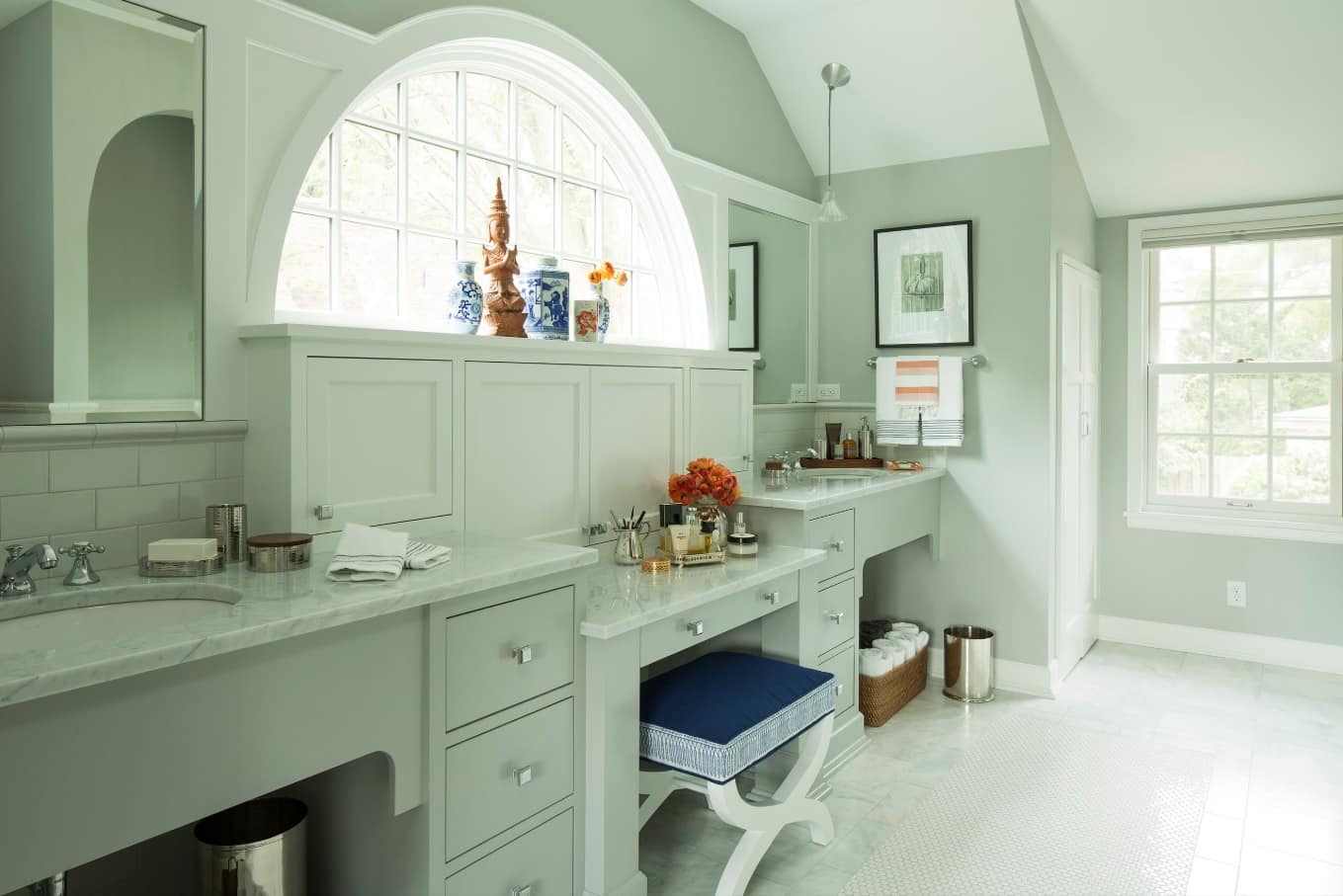 Metal Legs vs All-Wooden Design
It is not a big deal to find a mid-century vanity stool on the market. The secret is there are no strict borders on the design of such stools. They can appear in almost any form as the middle of the XX century was known by the breakthrough in perception design. Bold forms, unexpectedly smooth curvy lines, intentionally hyperbolized value of aesthetics that occasionally prevails function: all this characterizes the design approach. So, chromed or silver-plated legs of vanity stools are considered as a particular charm for the home interior.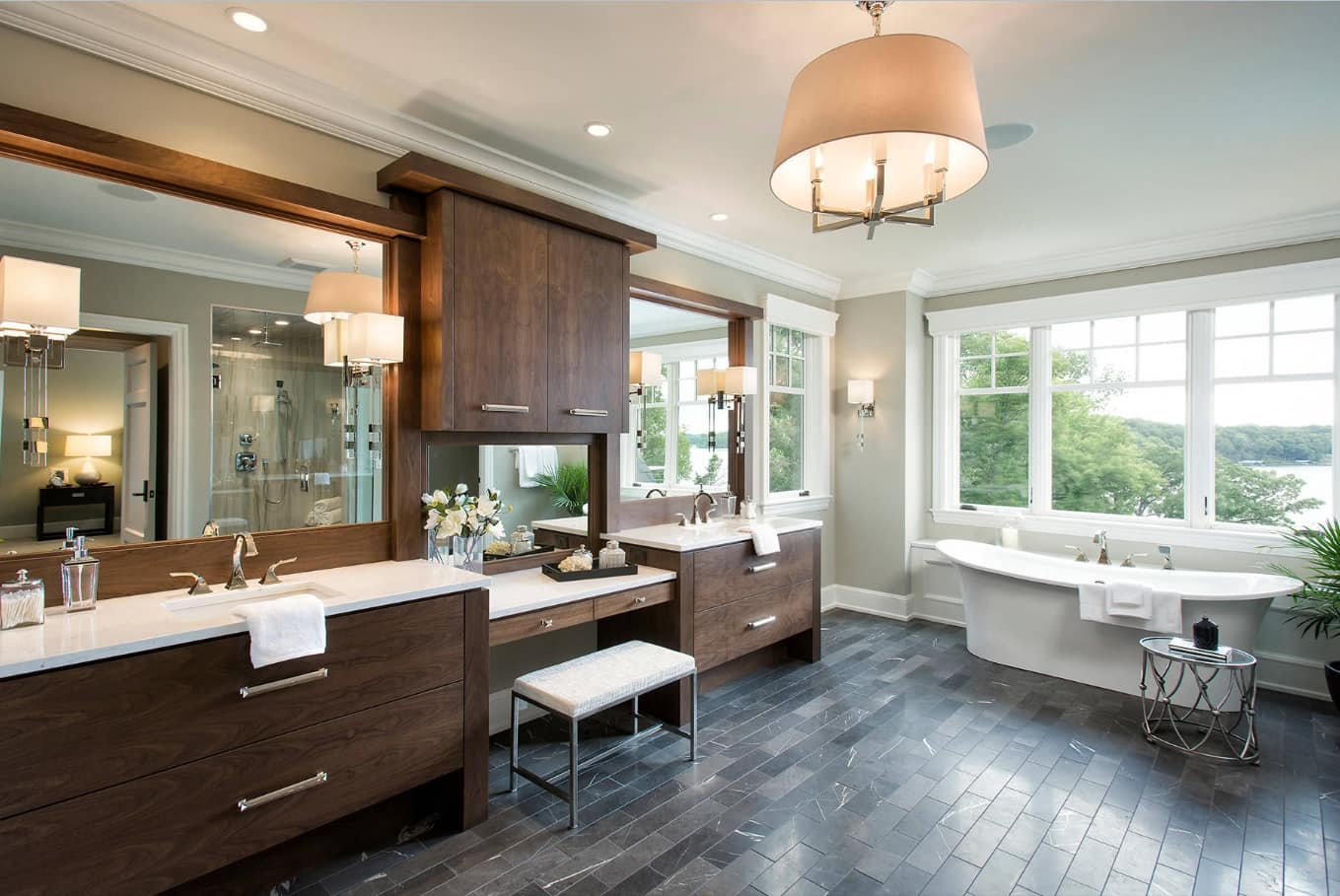 Most of the metal-framed chairs come with upholstered soft tops. And this is very convenient when picking up the right color: the stool can merge with the common palette.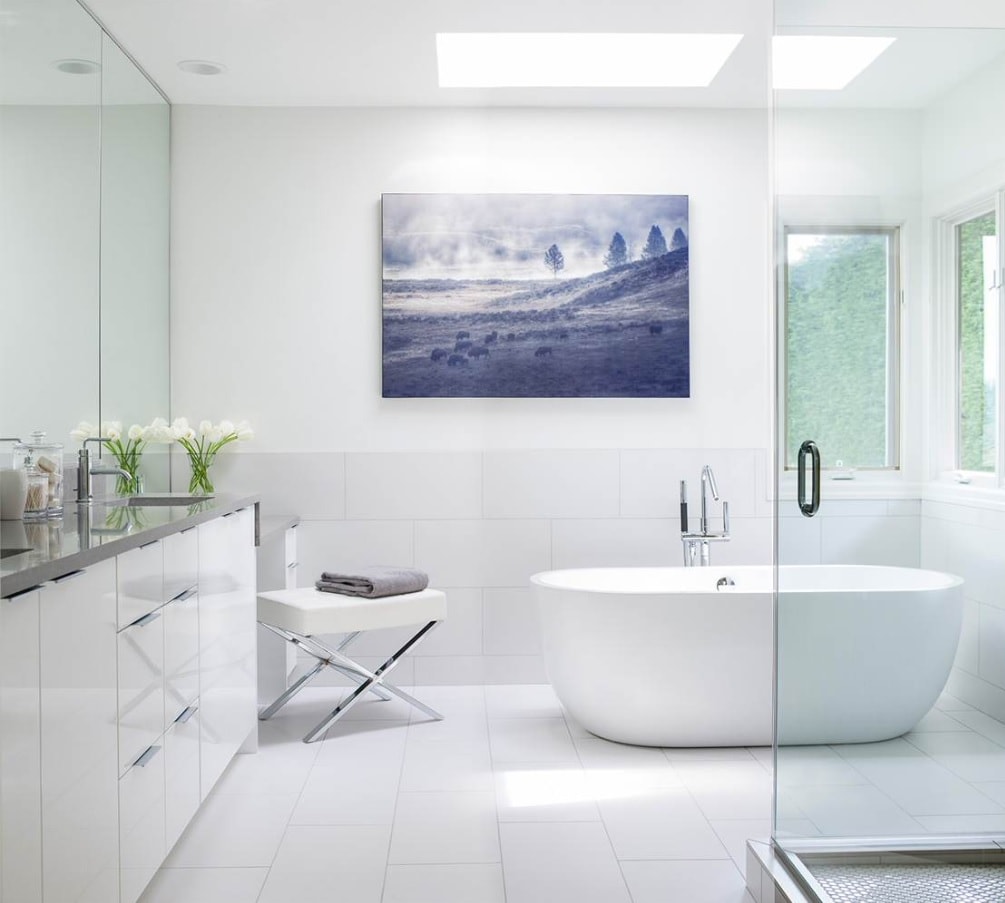 Nonetheless, simple though effective wooden designs are also widely used. You can meet different types of wooden stools starting with low tabouret for towels, bathrobes, or some other personal things, as well as high vanity stools for sitting.
Wood is a universal material. That's why designers and manufacturers use its capabilities to the full extent. You can see the massive carved legs, lacquered glossy stools, or some incrustation on the frame.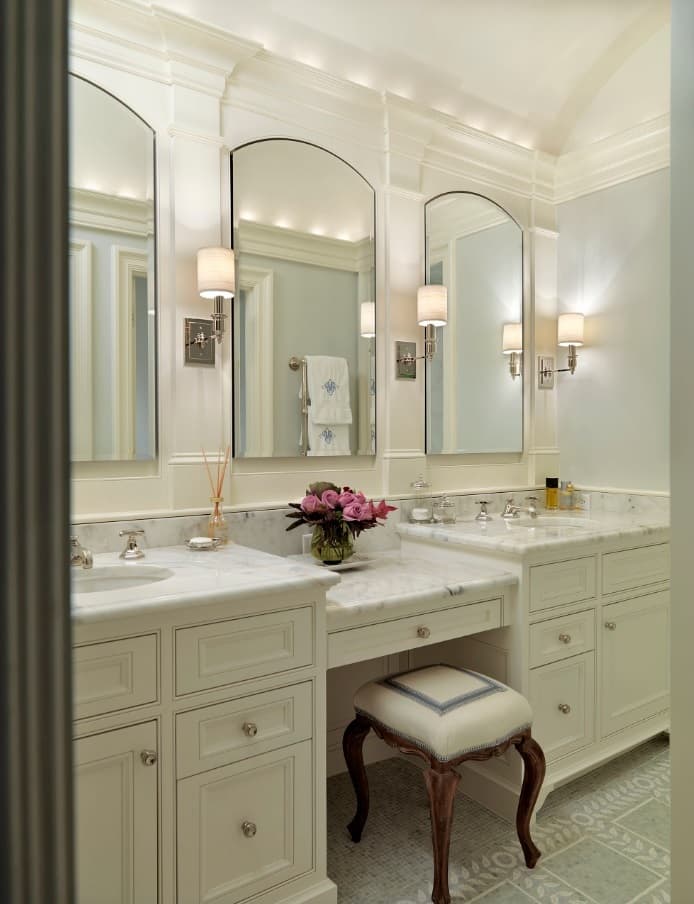 Interior Colors and Vanity Stool
Surprisingly, mid-century vanity stools can come in handy in designing multicolored spaces. Wooden furniture can also boast a variety of tints. Also, it can be combined with a large palette of wall finishings. Even a garish bathroom achieves moderation and some touch of sophistication with the nobility of wooden elements.
Alternative Materials for Mid Century Vanity Stool
Speaking about so variegated style of the last century, we can't stop on just metal and wooden stools. The modern world is obliged to the XX century for the abundance of modern materials. In addition, if you are in search of a functional and non-expensive variant for your bathroom, you can choose a plastic stool. It will organically fit almost any interior and the wide range of colors and forms to choose among will make the choice pleasant.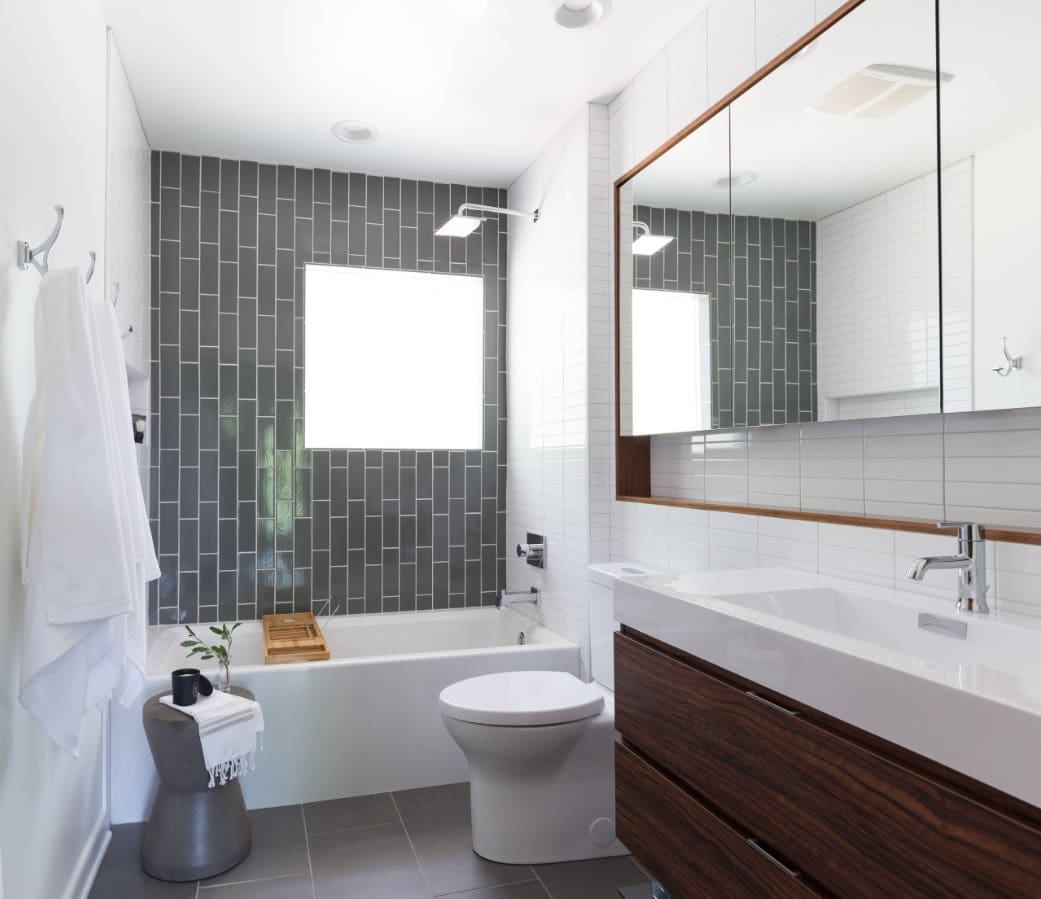 And how about the plexiglass framed stools? This material will complement the modern interior. Especially if it already contains some of the glass decoration (vases, soap dishes, etc.)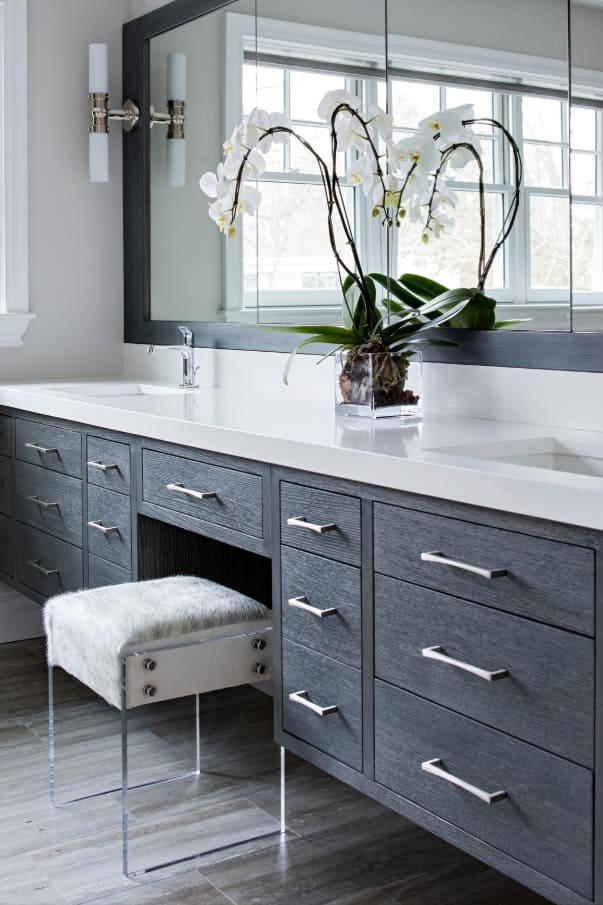 At the end of the story, we should mention that vanity stools are usual guests not only in the bathroom. Obviously, one can add this furniture to his or her bedroom. A bedside table or vanity will appreciate the neighborhood with such a useful element, especially in a small space. The organization of the private zone will not be bothering. No matter where you'll decide to use it, mid-century vanity stool is a real helper in design.