One of the biggest challenges of having a built-in wardrobe in a small space is finding what you want to wear. Due to the limited space, you cannot see all of your options at a glance and get flustered from pulling out your piles of clothes one by one.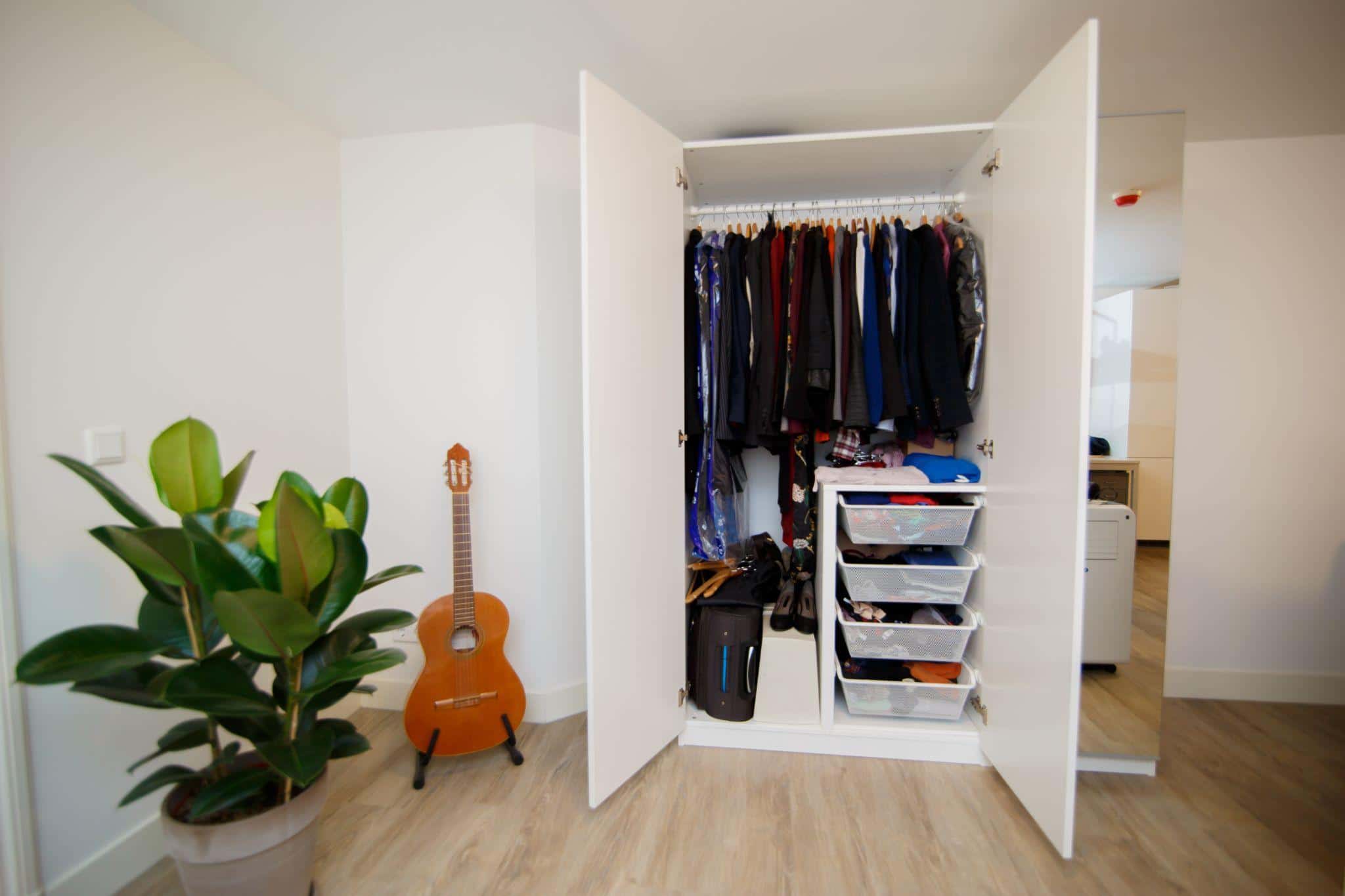 However, some small initiatives can go a long way. If you keep your things organized and utilize the space wisely, you can easily find what you are looking for without creating a mess.
Here are some tips and tricks to effortlessly organize your wardrobe.
Where to Start
Firstly, you need to make an inventory of what you have and make space wherever you can. Decide on the necessary clothes you need to keep and toss out what you do not need. Throw out outfits that do not fit – especially the ones that are too tight and small – and that you haven't worn for more than a year.
People try to get motivated to lose weight by keeping smaller-sized clothes. We must remember that it is impossible to lose weight within a day but if you are determined to lose weight, store the smaller outfits in long-lasting containers. Storing clothes in cardboard boxes is discouraged as they are an eyesore and can easily be ruined when exposed to water. You can put them back into your regular wardrobe once you have achieved your weight goals.
Set Your Priorities
Make sure that the daily items you need are within reach. Assign one corner for your robes and pajamas. Alternatively, you can use hangers on the door of the wardrobe or bathroom to keep your bathrobes from taking up wardrobe space.
Keep your daily items like underwear, socks, and work attire closest in your reach. It is ideal to store them in the top drawers as these are usually the most accessible components. Your workwear can be hung on hangers on the door or in the front corner of the wardrobe.
Keep cycling through your seasonal clothes. For example, during summer, fold and store away your sweaters, jackets, and other winter clothing items in a storage box. You can put the box under your bed or in a corner of the wardrobe.
If you can't afford storage baskets and have to settle on cardboard boxes, make sure they are clean and insert naphthalene balls or mothballs in the bottom. The mothballs will keep the clothes fresh and prevent any bug infestation. Line the bottom of the box with newspaper and then put in the clothes.  This will function as a protective layer against dust. After putting them in boxes, ensure that you have sealed the top with duct tape. This will reduce the entry of dust and other unwanted particles.
Maximize Your Space
There are many aspects of a built-in wardrobe you need to consider for space optimization. Utilizing every nook and cranny of the closet space is essential, starting from the shelves to drawers, and even the corners.
Hanging Space
For hanging dresses, shirts, and suits, you can install a hanging rod or rail in the top half of your wardrobe. You can increase your hanging space by fixing hanger hooks on the inside of the doors. These can be used for hanging robes, pajamas, belts, or scarves.
If you have the means, you can install pullout or bifold doors and replace the regular ones to maximize space. You can also use dual or stackable hangers to hang multiple clothes in a small space.
Added Storage
To increase your storage options you can also attach fabric organizers and storage caddies to the doors. You can store your accessories like headbands, socks, and ties in these compartments.
One thing you should keep in mind is to opt for stylish organizers and storage containers. If possible, get all of them in the same or complementary colors. This will maintain the aesthetics of your room.
Middle Drawer
Store your folded items such as t-shirts and shorts in the middle drawers. As mentioned earlier, the top drawers can be used for keeping socks and underwear. Opt for shelving trays that can fit in the drawer. You can also opt for drawer dividers or insert a piece of hardwood. These pieces will make it easier to compartmentalize your belongings by separating and organizing them.
Upper Shelf

You can consider going for clip-on shelf dividers for the top shelf. They can partition the shelf space and modify the entire rack into compartments. The sections can be used to store various items like bags and other daily accessories. The purses and bags can be kept in upright positions, making it easier for you to grab when you are in a hurry.
These compartments can also be used to store folded clothes that you will wear every day. Keeping your clothes here will prevent your clothes from being piled on or falling over.
Corners
Do not forget about the corners. Most people overlook them. Put your closet corners to best use by putting storage containers or shelving trays to store all your stuff. You can also keep bulky things like your bags in the corner.
Overview
Having an organized wardrobe space saves time and also makes life easier. Properly utilizing your wardrobe space allows you to keep track of your outfits and grab the thing you need efficiently.