Moving into a new house and unpacking your belongings is fun and all but a stressful process in general. However, it is an opportunistic time for homeowners to start fresh and keep everything organized. You might have the temptation to unpack your belongings as quickly as possible, stuffing your drawers and closets. Putting extra effort and time into organizing items as you unpack will save you from countless headaches when trying to settle into your new home. After all, moving inside a new house should always be an exciting experience, rather than something you dread.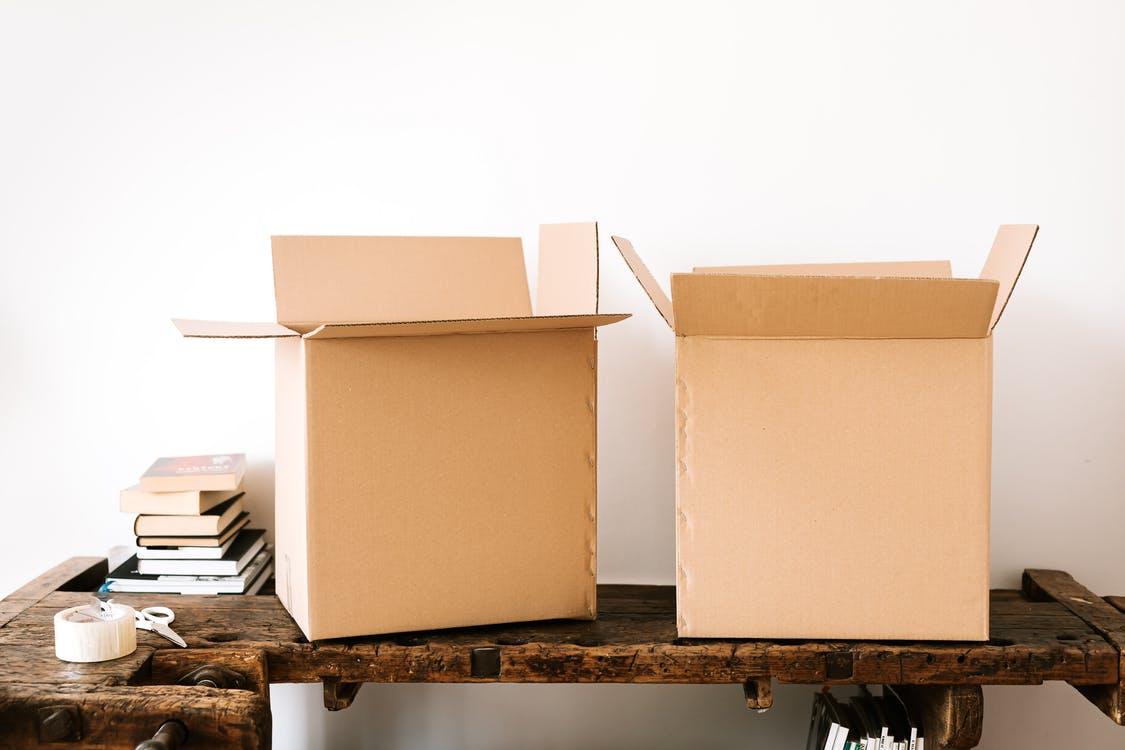 Today, in this post, we will look at a few ways to reduce clutter and organize your new home. By putting these organizational methods into practice, you will have a new house that is cleaner and more organized than your previous one. Keep on reading this post till the very end to know what these practices are.
Unpack Belongings Room By Room
You might get distracted by a moving box from your bedroom while unpacking your kitchen. So, it is wise to categorize your unpacking according to one room at a time. Many moving experts suggest that it's better to start unpacking the kitchen. The sooner you do this, the more money you can save on ordering takeaway or pizza.
Before you begin to unpack your items, create an immediate plan that allows you to tackle everything room by room. Then ensure that all moving boxes related to that specific room are at an arms reach. It is also vital to have a particular staging area where you are unpacking everything, such as a garage.
After completing the kitchen, you should move on to the living rooms, bedrooms, and bathrooms. Save guest rooms or your home office for the end or until you unpack the essential ones.
Make Use Of A Storage Unit
It is a well-known fact that you cannot get away by storing items behind corners and doors and expect your new house to look as organized as possible. Most people want to finish their unpacking as soon as possible to settle into their new home quickly. It means that they will store items in unusual places, which ruins the new home's aesthetic appeal.
However, you can always utilize a storage unit to store stuff that you don't need right now. These include bulky items such as jackets, old furniture, fur coats, and much more. You can also store seasonal items inside a storage unit to save up some space inside your new home. So, search for flexible storage options near your location. For instance, people living in Texas mostly google Prosper self storage facilities near me to find convenient options any time of the year. This way, all the tasks fall in the professionals' hands, leaving behind only the excitement of moving to a new locality.
Declutter While Unpacking
While you unpack your items, ensure that you have separate containers for throw-away items and donations. If you packed things hurriedly, there is a possibility that you didn't organize everything properly as you stuffed boxes with whatever you got your hands on. If you forget to do this while packing, you should certainly look into it while you unpack.
While you unpack, if you see an item that has seen better days or you don't want anymore, sell it, donate it, or throw it away altogether. If you didn't use that particular item inside your old house, chances are you might not use it in your new one as well. Plus, selling something will allow you to make some extra cash on the side, which you can later spend on improving your new home.
Utilize Wall-Mounted Storage
Whether it be your basement, garage, broom closet, or any other storage area, storing items on wall-mounted storage has two benefits. Number one: it will keep things tidy. Number two: it will protect your items from getting wet.
Install shelves and wall-mounted tool racks on your garage or basement to store items such as long-handles tools and gardening equipment away from the floor. They can easily snap into place on such wall-mounted storage while keeping them away from dampness, ensuring long-lasting functionality.
Label Each And Everything
The fact is that the labels you see attached to items on beautiful home photos are unnecessary. However, there will come times when it can be the difference-maker between a well-organized and dirty home. For example, if you have a spice drawer inside your kitchen, labeling lids will allow you to find your spice of choice with just a glance instead of taking out every spice jar.
A Sharpie and a few rolls of masking tape will do the trick for you. Just write whatever you want and attach the labeled masking tape to whatever you like. You can also do such a thing for leftovers before placing them inside the fridge. You can do this for your moving boxes as well. For example, label moving boxes according to the items they contain or the rooms they will go inside. It will make the unpacking process smooth, quick, and hassle-free.
Conclusion
As every home is different, you might have less or more storage space than your previous one. If this is the case, you need to prioritize what items you can keep and what's getting discarded. Restoring unnecessary goods in a dedicated space will provide your new house with a refreshing and organized look—something your old home never had.