If you're looking to put your house on the market and sell within a certain timeframe, these simple home updates are guaranteed to move things along…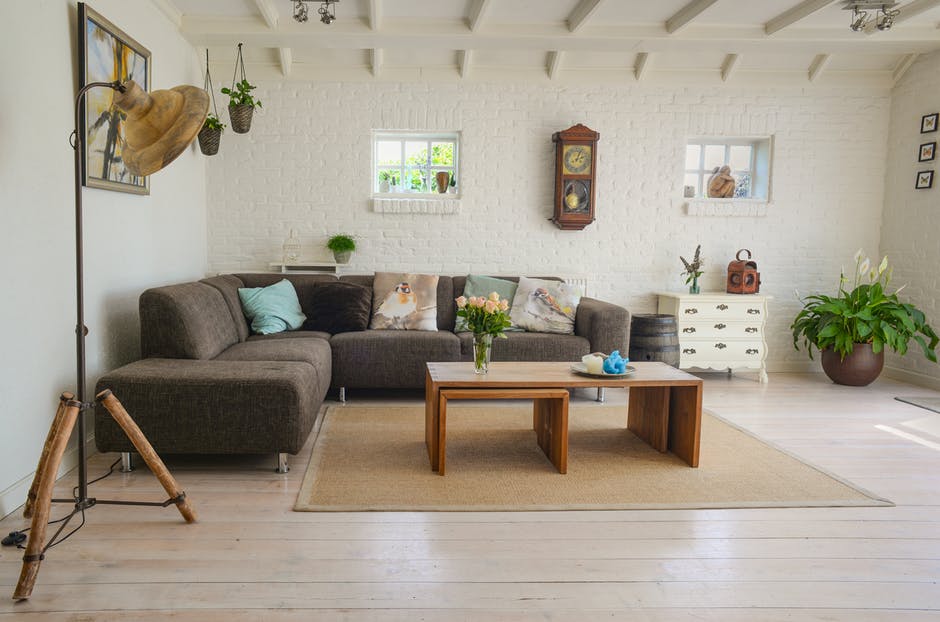 Are you getting ready to sell your house?
Selling a home can be a highly stressful process. So, you want to make sure you sell your house as quickly as you possibly can. And, one of the best ways to do that is by taking on a few home updates before your house hits the market.
Are you thinking about selling your home but aren't sure where to begin? We're here to help.
Here are quick and easy home updates that will help you sell your home in no time.
Little Fixes
If you're asking yourself, "What do I need to update to sell my house?" You might think the answer is some big and expensive, time-consuming project. But, most of the time, the updates you need to make are much more manageable.
A fresh coat of paint can do wonders when trying to sell a house. If your walls have a few noticeable scuff marks and scratches, covering them up will make the room look cleaner and better put together.
On top of that, upgrading things like permanent lighting fixtures and outlet covers can also boost your home's value and help you sell it faster. If your bedrooms don't have ceiling fans, now is the time to add them.
If you're too busy to carry out these home updates, you can sell your property fast and easy to a cash buyer investor, such as Mill City Homebuyers. Dealing with a cash buyer is a great option if you need to get rid of an inherited property as soon as possible or you don't have the time to wait for the perfect buyer because you need to relocate soon or too busy with your business.
Swap Out Your Doors
Our doors take a beating. After years of wear and tear, they can start to look a little rough around the edges. If you're trying to sell your house, one of the best updates you can do is to change out your doors.
Start by inspecting your front door. If the door itself is still in good condition, you may not need to replace it. That said, you might want to consider giving it a good thorough cleaning and a fresh coat of paint.
Replacing interior doors is a much easier feat, and should only take you a few minutes per door. That said, you'll notice a big difference.
Update the Bathroom
If you're thinking about doing any major renovations before selling your home, you'll want to focus on the bathroom.
Regrout the bathtub, and take care of any grimy-looking grout lines. Moldy or dingy-looking grout in a bathroom can immediately make the entire room look dirty. You can hire a professional cleaner to tackle all the stubborn dirt in your bathroom and other parts of your house. Always keep in mind that simple add-ons and touch-ups can do the trick to avoid spending too much money.
You may want to consider replacing the faucets, or even the entire sink or bathtub. Adding heated floors and wall-mounted lights are also a fantastic way to make your home more attractive to potential buyers.
You can also install a full-body mirror in your wardrobe closet next to your bedroom to hide unsightly walls or cabinets. Install a modern lighting fixture, such as a round crystal LED light, to replace your old one to update your bathroom too. By doing so, you can also add a touch of modern look for your bathroom and wardrobe spaces. 
Curb Appeal is Key
Finally, when it comes to real estate, first impressions are everything. So, while upgrading your home, you want to make sure you don't ignore the curb appeal.
Clean out your gutters and repair anything that needs fixing, like broken shutters. You should also consider power washing your home's siding to get rid of any grime or debris.
Address any unsightly obvious signs of wear and tear in your roofing system. You can hire a professional roofer from a reputable roofing company to handle repairs or shingle replacements. Never repair your roof on your own if you don't have any background in this job.
You may also want to consider bringing in some landscapers to touch up your front garden and get your lawn looking lush. They'll mow your lawn, trim or cut trees, and ensure that your blossoms and plants are in good shape.
Your goal is to get potential buyers to fall in love with your house before they even step inside.
Tackling Your Home Updates
Moving can be incredibly stressful. So, make sure you give yourself plenty of time to take on these home updates and projects.
Also, don't hesitate to reach out for professional help with the more difficult or dangerous tasks.
Are you looking for more advice, tips, and tricks to help you get your home looking its best? We've got you covered.
Check out the rest of our blog for more helpful articles.