The organization of a small bathroom can seem a tough challenge. It is known that in a room for water hygienic procedures you need a lot of space for placing towels, toilet paper, cosmetics and even a lot of accessories needed every day. Of course, there is not enough place even in the most of modern bathrooms of residential buildings. Obviously, it can't be enough but it can be sufficient. However, if you understand how to rationally use shelves, you will get the maximum space for storing objects in the room by organizing a functional design. So, without speaking too much, we will review some real-world projects and examples of succeessful usage of bathroom shelves: fashionable trends of practical interior decoration.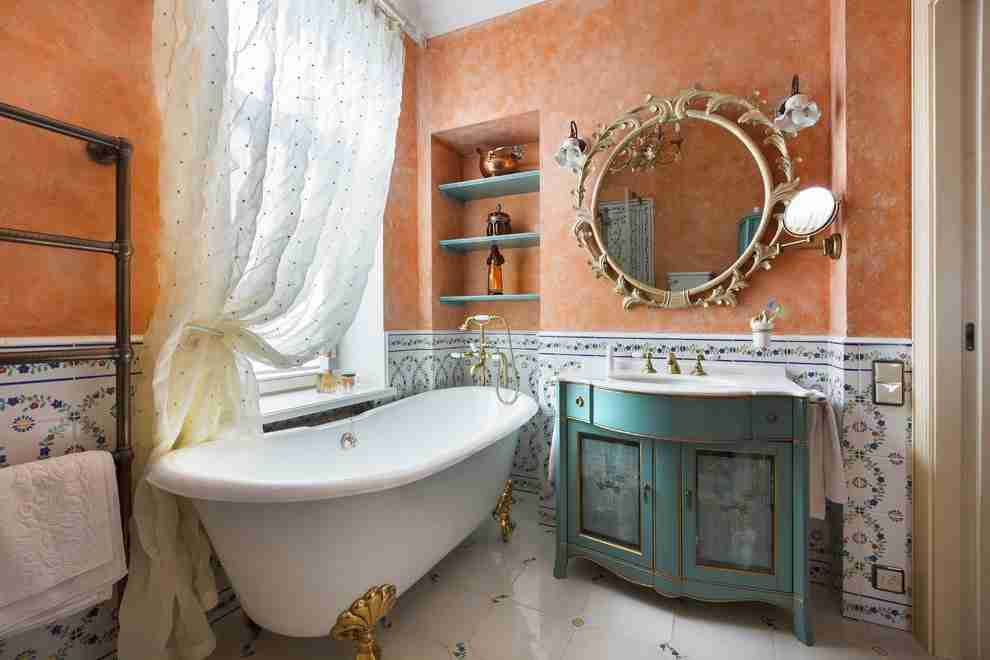 How to Get the Best Space Thanks to the Shelves in the Bathroom?
Hang the shelves by yourself. Mounting of such structures in the bathroom is a fairly easy process, so it will appear easier than you expected! All you need is two plates with fasteners to mount on the wall. Today there are even shelves with suckers, so you do not even have to drill the surface. It is not necessary to choose classic wooden boards. You can consider the iron, plastic and even glass models, which are ready-made for sale in sanitary ware shops. Thus, you make decisions about the height between the shelves, so you can be sure that everything, even the most voluminous accessories, will fit on them.
Bathroom with Shelves: Style and Manner of Execution
Shelves are flat boards hanging directly on the wall. They are used to store cosmetics, fragrances or various decorations. You can mount both straight and angled shelves. They are great for small bathrooms, where every inch is worth saving.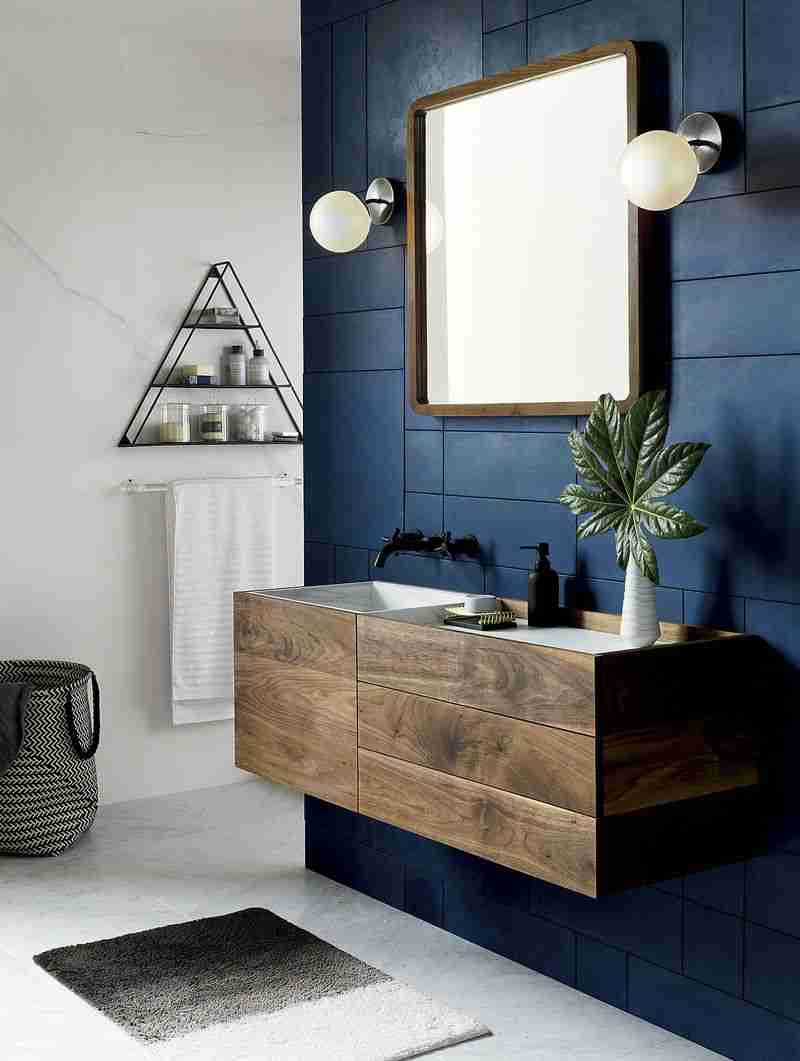 The purchase of a specific shelf for the bathroom should be carried out taking into account the style of the whole room: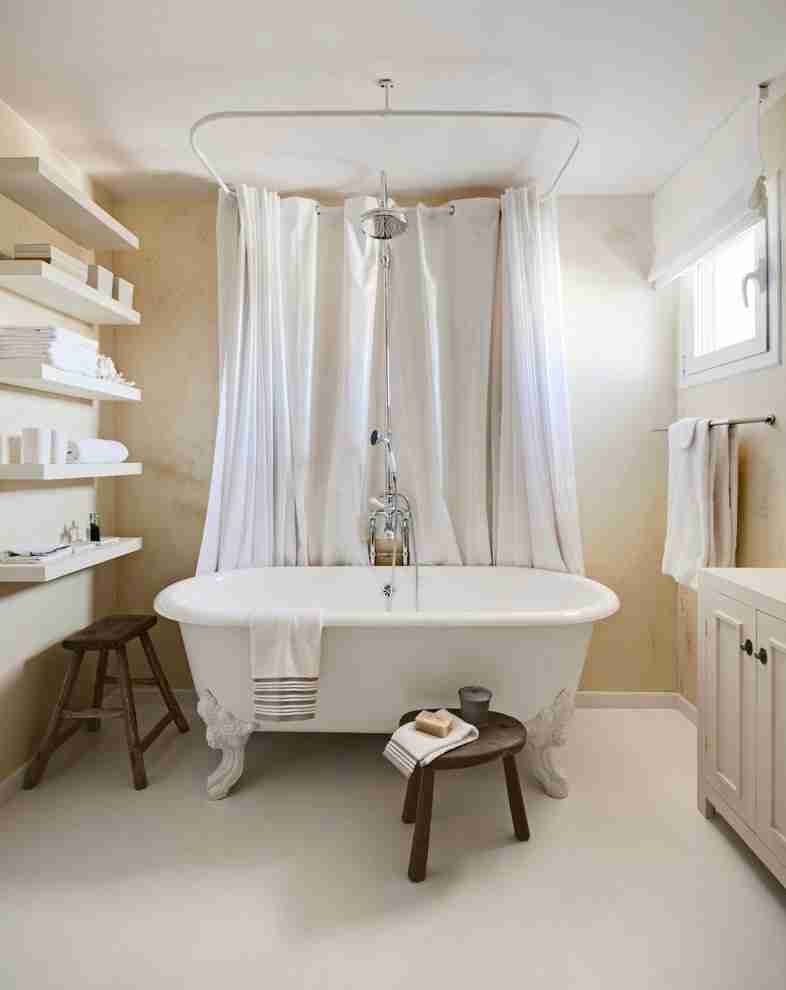 the rustic or colonial design will be complemented by a hardwood structure;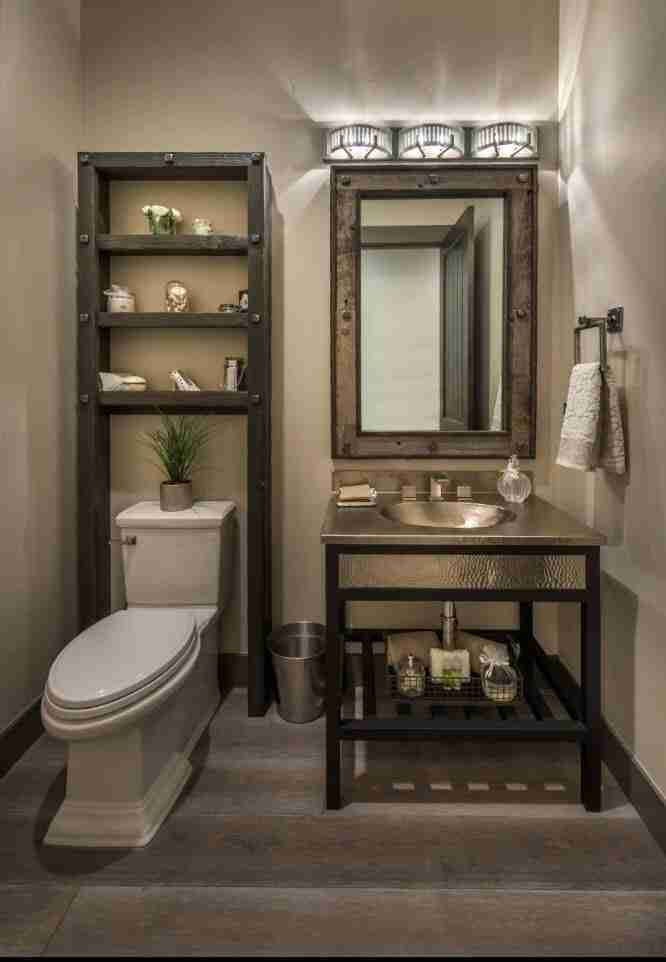 when choosing an industrial style, you can prefer furniture that will be very cold in appearance, such as steel, glass and aluminum.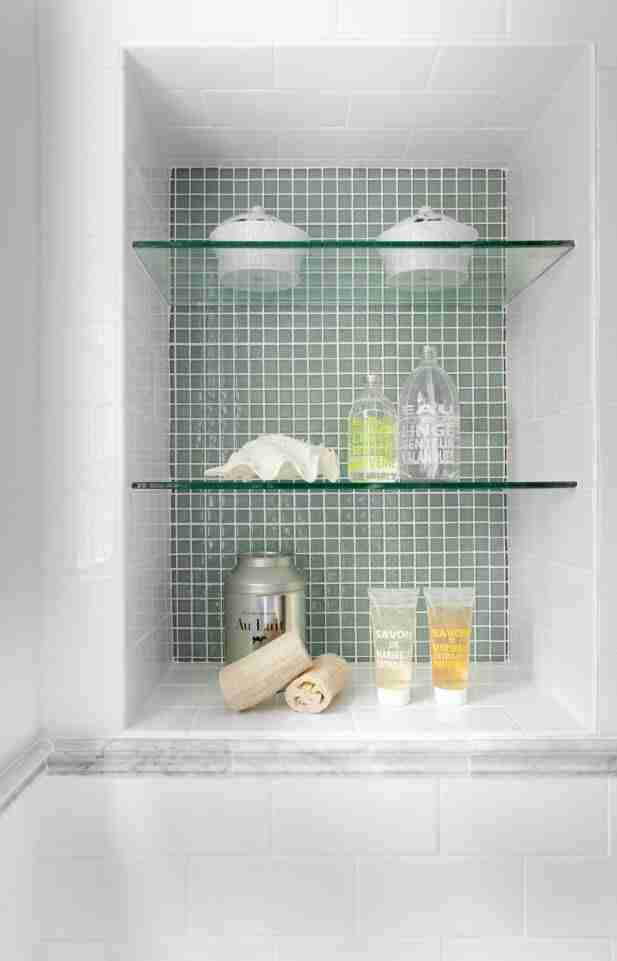 The shelves in the bathroom are also divided in terms of the production material:
Wooden shelf must be adequately protected from moisture. Pine, beech, oak or alder are best fit. However, if you want to get beautiful and natural colors, you can get to exotic species such as wenge, teak, marbow, bilinga or iroko.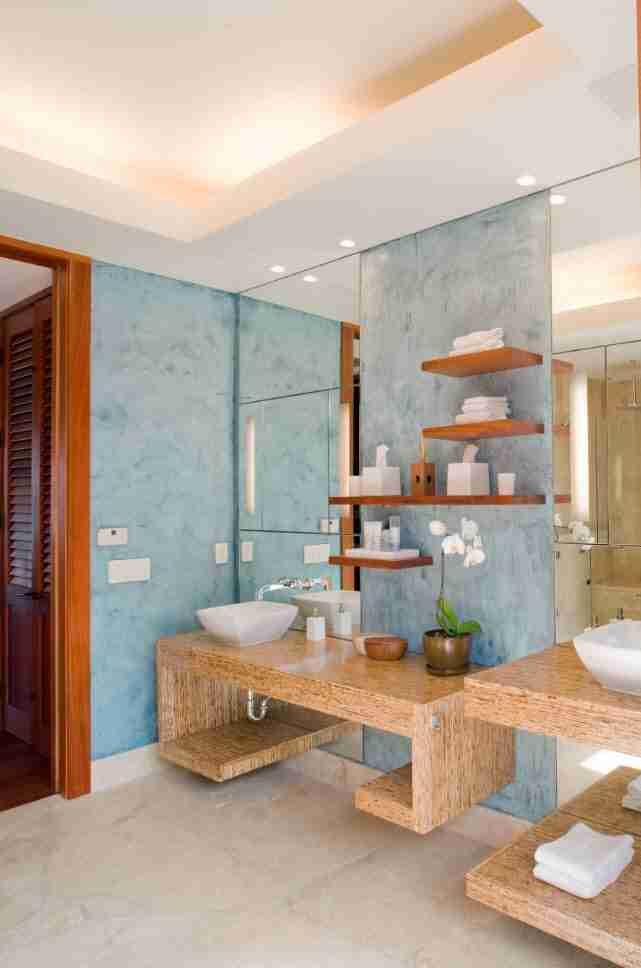 Shelf from MDF is currently the most popular, as well as the most affordable. The wooden panels from which the products are made must also be protected from moisture. They differ in terms of final coverage. Veneer, laminate, foil or polyurethane lacquer is most often used as veneer.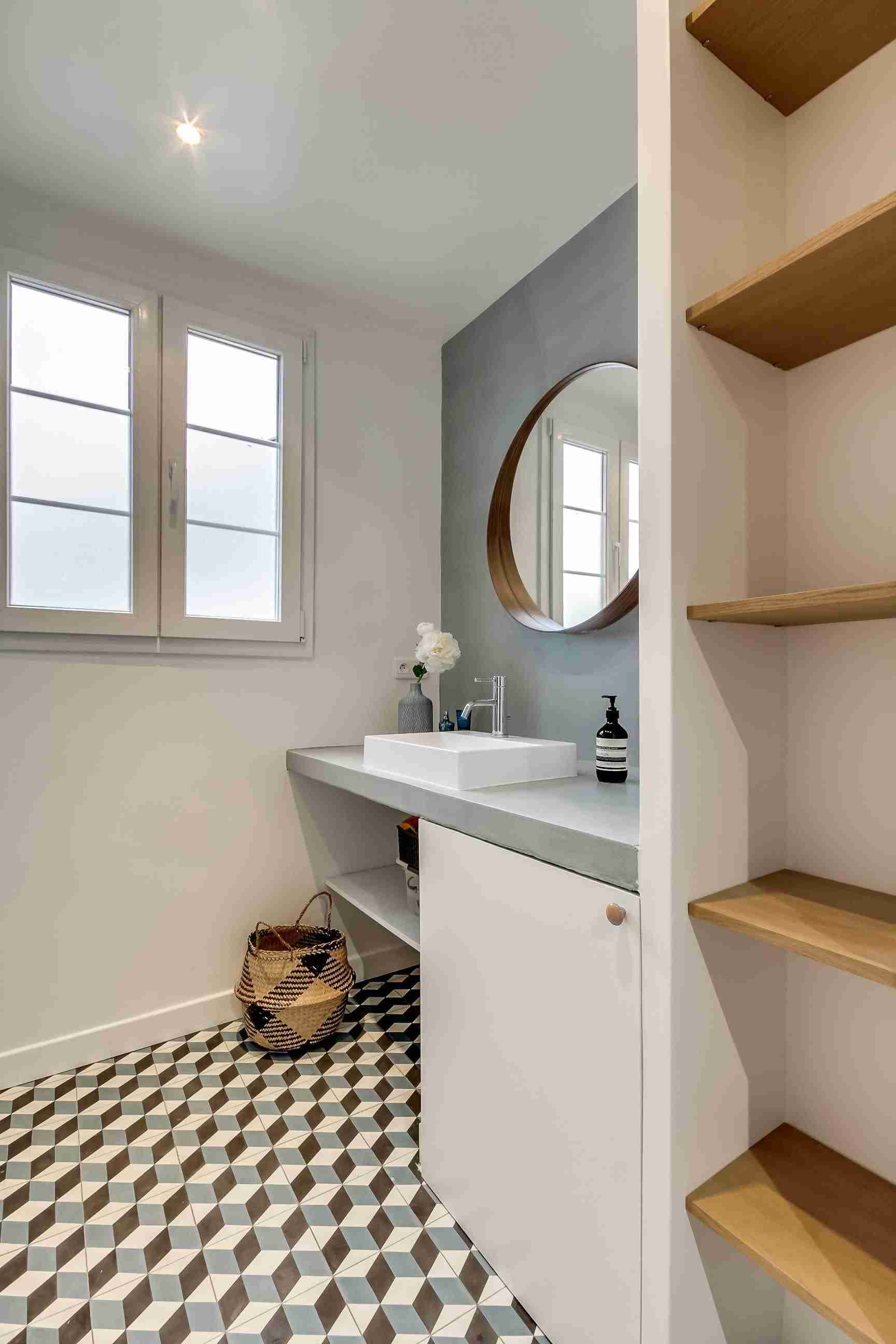 Metal shelf is not very popular option. This type of furniture is chosen predominantly by supporters of industrial style, considering its complete minimalism; or classical style, if you choose products from forged metal.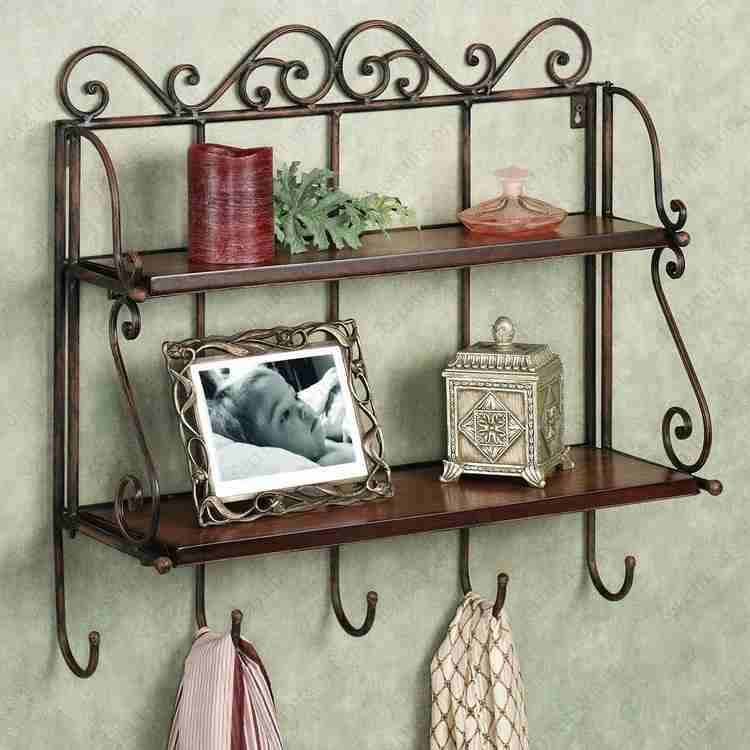 A glass shelf is preferable for a bathroom. Tempered glass is not only elegant and durable, but also ideal to contact with water.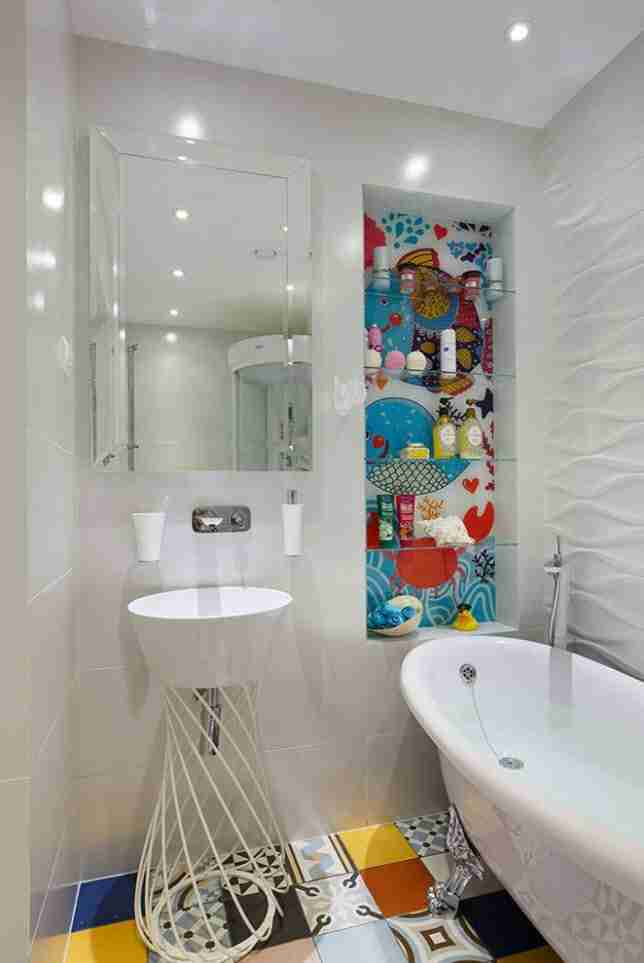 Glass Shelves in the Bathroom
Glass is an excellent material for making a shelf. With glass, you can also adjust the level of lighting of furniture objects. This is possible because of the high transparency of the material, as well as the possibility of installing external or internal lighting, for example, in the form of fiber optics or light-emitting diodes located in the structure of laminated glass, so luminous shelves are a great idea for the original bathroom.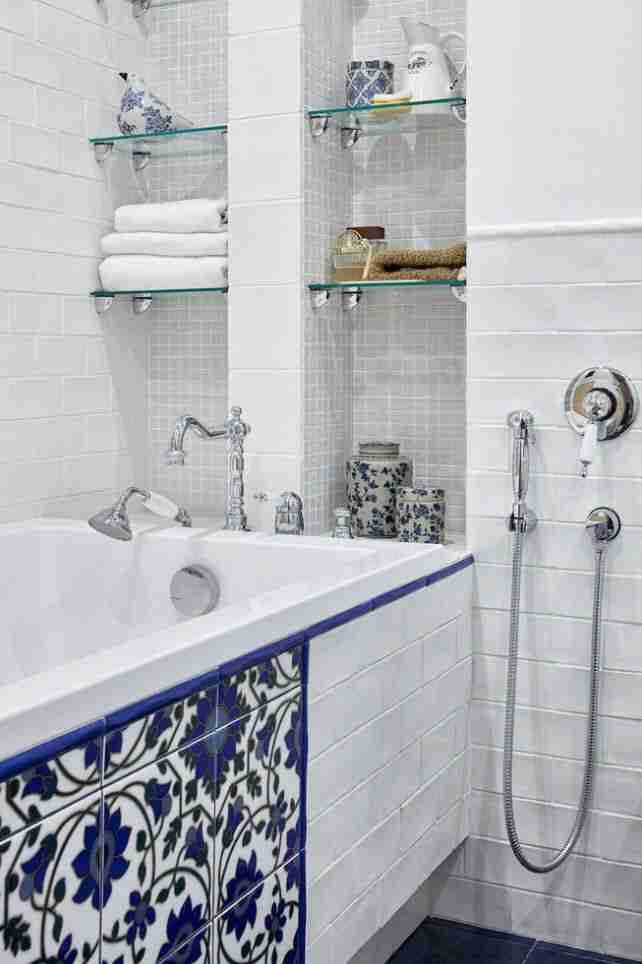 Glass shower cabins, shelves or doors are not only suitable for use, but are minimalistic decorative elements that add class and subtlety to interiors. When decorating a bathroom with glass shelves, the room will be functional and elegant in its simplicity. Full comfort is provided by the plates storing beautiful objects and aids.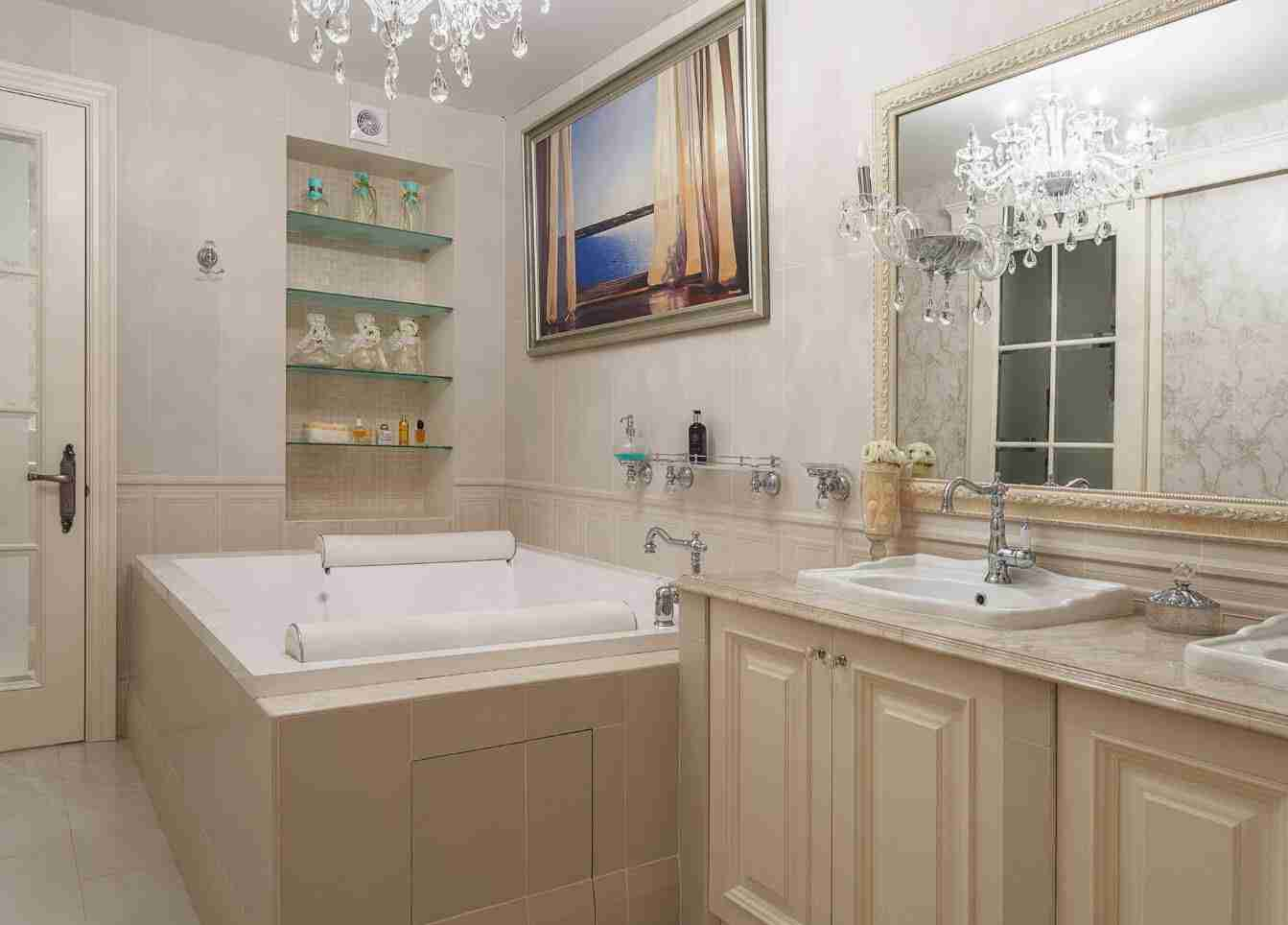 Advice! Glass is a solid and durable material, but with insufficient care and improper care it is easy to scratch it. Remember, therefore, do not use hard brushes, razor blades or other objects that clean the glass by scratching it.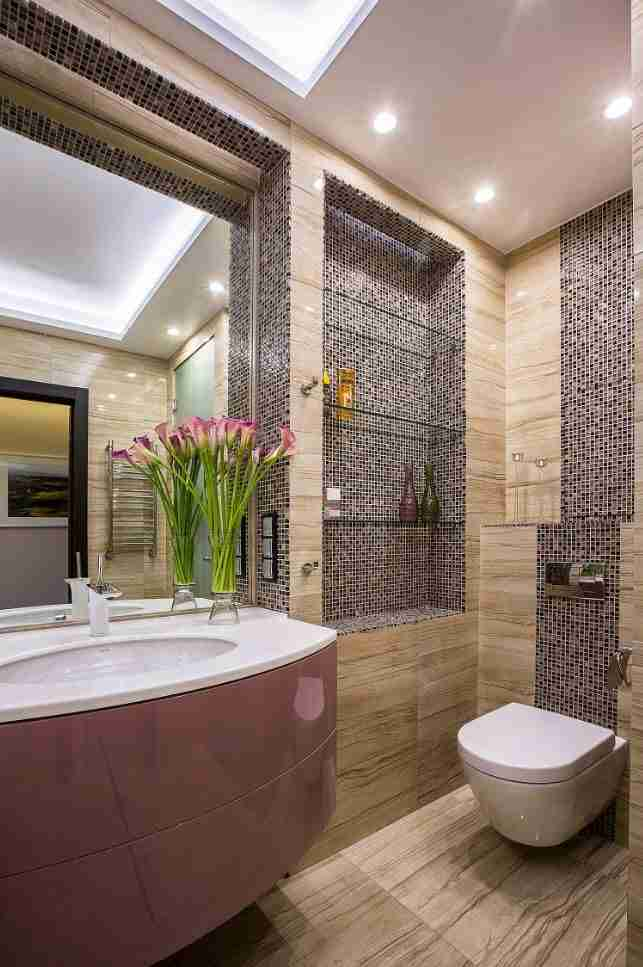 Corner Shelves in the Bathroom
Do not be afraid to use all the corners of the bathroom. Think of shelves as a decorative element of the room, which can significantly improve the interior! Use different materials: wood, glass, ceramics, concrete, metals – you can find a huge selection of angular shelf designs, so do not be afraid to experiment. You can accommodate a lot on the open walls in the bathroom. Currently, the shelves are in rage.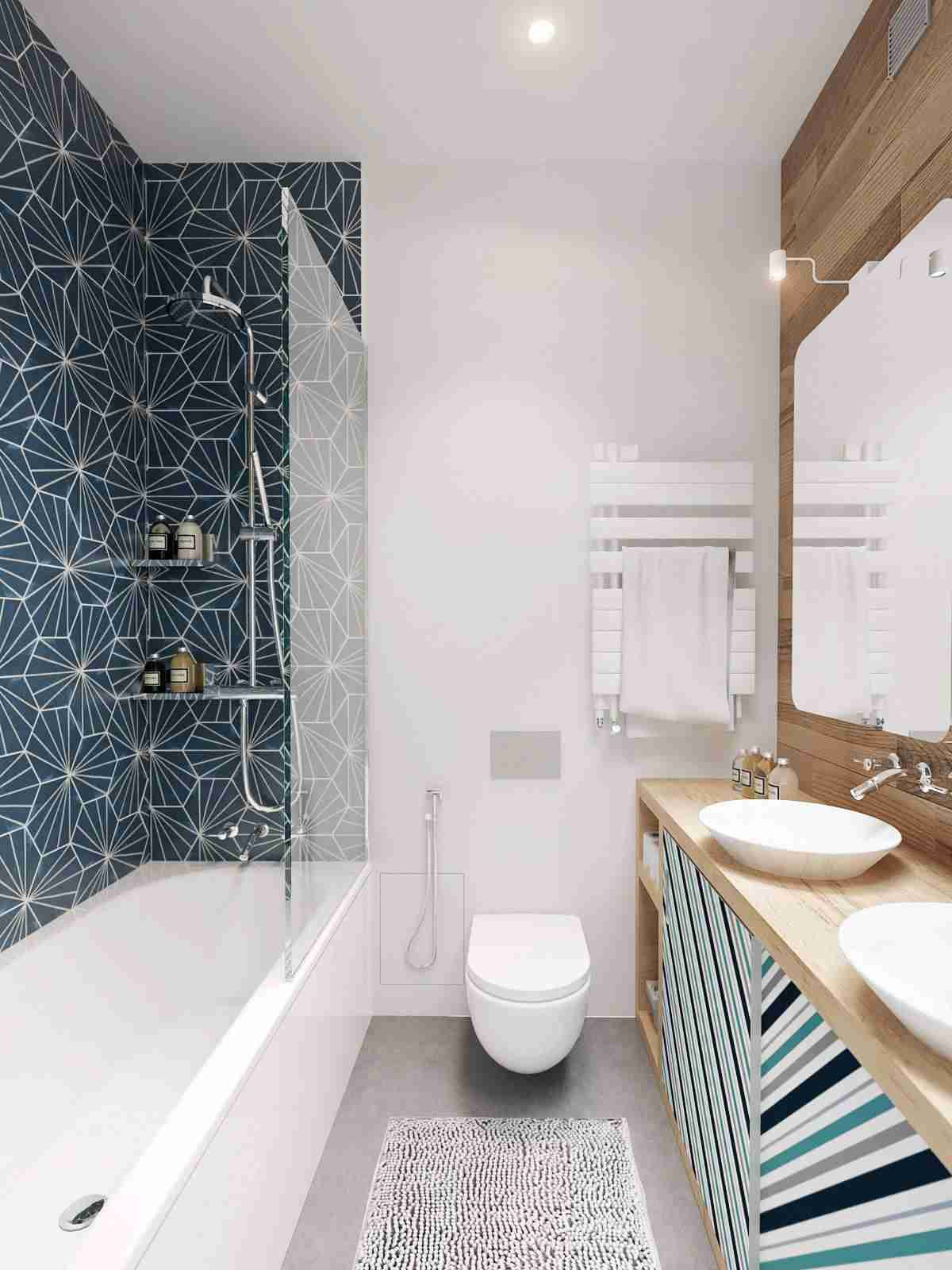 Shelves from Tiles in the Bathroom
Today you can see the design of the bathroom, which has shelves built into the wall in the form of a niche. Some consider them as a lack of pragmatism, others – quite the contrary – as a very practical and functional solution. Open shelves in the bathroom of the tiles are not only useful, but also beautiful. Of course, quite an effort is required to keep them clean as dust accumulates continuously on open surfaces. And a mess on the shelf can create the impression of clutter in small interiors. However, thanks to open shelves you can always have all the necessary items that you use every day, for example, your favorite cream or comb at hand. Moreover, such furniture allows you to store various decorations and trinkets, which will bestow the bathroom with more personal charm than smooth, closed facades. For this reason, open shelves in the bathroom reflect the interior style by conviction of many people, giving the room an individual atmosphere.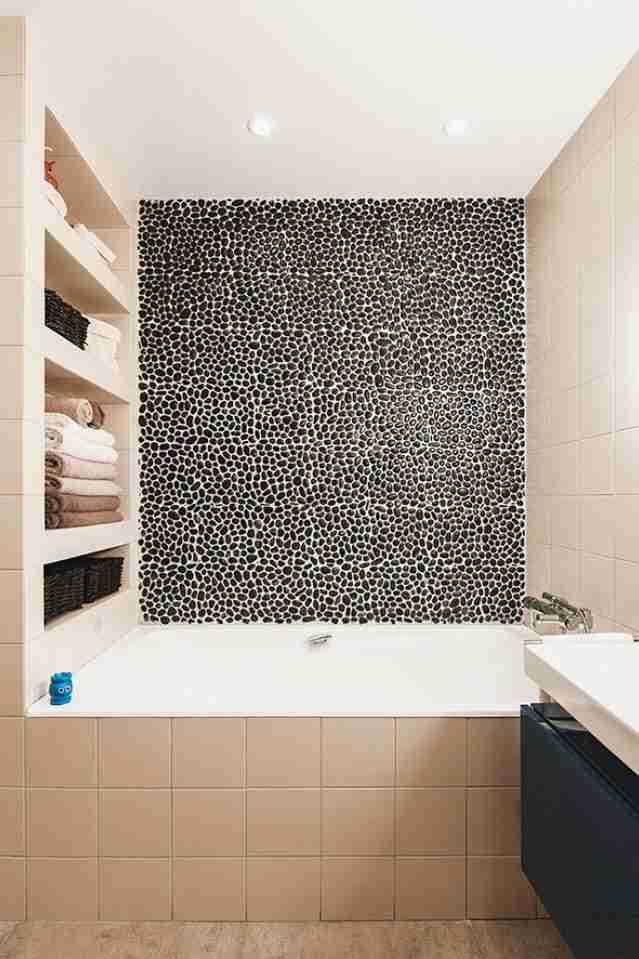 Regardless of personal preferences, bathroom furniture in the form of open shelves is now very popular, so the photo gallery can show some of the modern design trends for small bathrooms.