When you're designing a kitchen, you become a kitchen designer, and you understand how much work goes into planning things. You have to account for the look and feel of the space while considering meal prep and the social elements of a kitchen. After all, the kitchen is where your guests will often gather during functions. You want this area to be functional as well as pleasant and the way to do that is through thorough planning.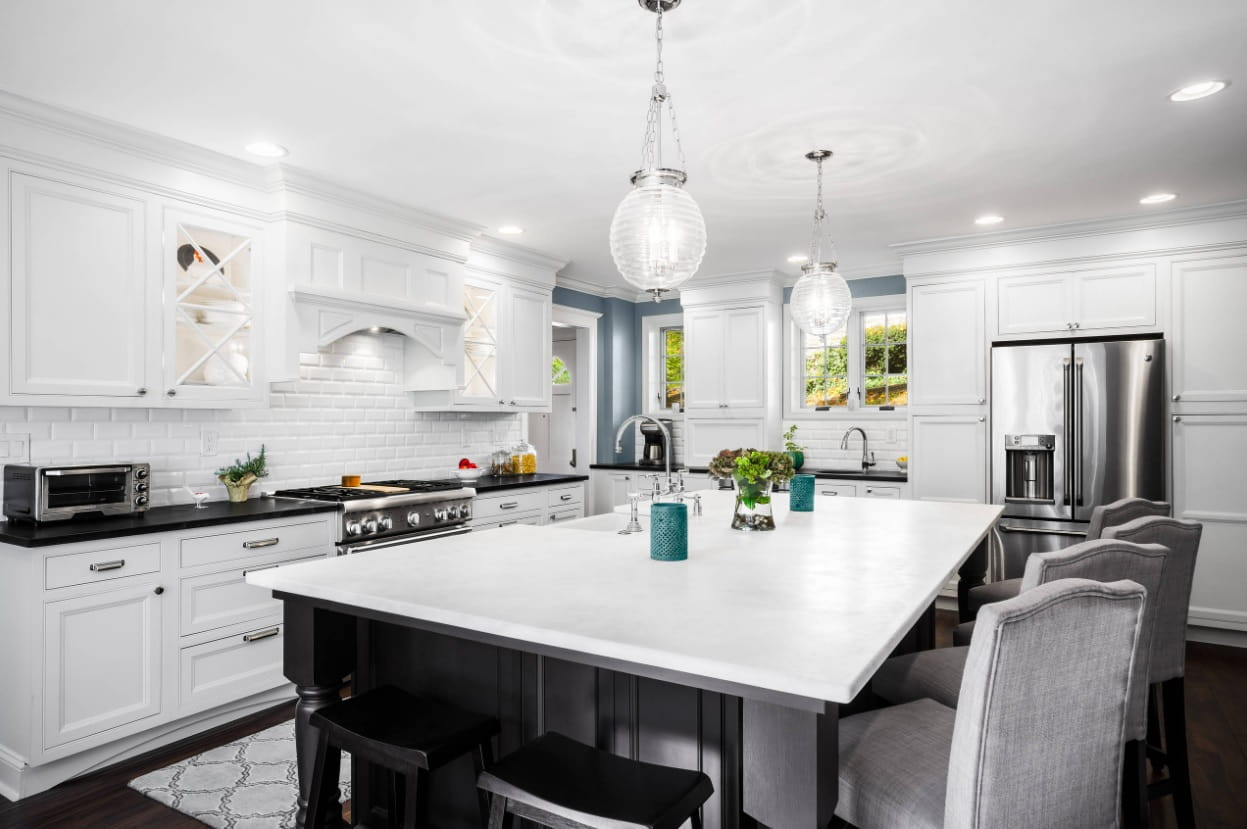 In this article, we're discussing the most common mistakes that turn your kitchen design upside down. You can use it as a guide for when you decide to plan your new kitchen. The tips in this kitchen are easy to avoid and easy to forget, so don't be too prideful to think you would never make them! It's easier than you think. Continue reading to learn more about what you should avoid when planning your kitchen.
Cramping Your Kitchen Space
Having a cramped kitchen is one of the easiest ways to make yourself miserable while designing your kitchen. For most people, having a convivial kitchen is an important element of kitchen design. When your kitchen doubles as a thoroughfare, the lack of space can be crippling. Having difficulty opening the fridge, cabinets, and kitchen drawers will make your kitchen feel like a nightmare, regardless of how nice it is.
If you want to provide ample space for your kitchen, create about four feet in between your countertops. You need to allow room for traffic in your kitchen. In a small kitchen, around three feet will suffice, but the more space you can accomplish, the better.
Neglecting Your Workflow
Establishing your kitchen's workflow is absolutely critical. Without one, your kitchen will be clunky and inefficient. When creating your workflow, think about how you prepare your meals. It's not just about how you cook, either. It's also about how you prep and wash.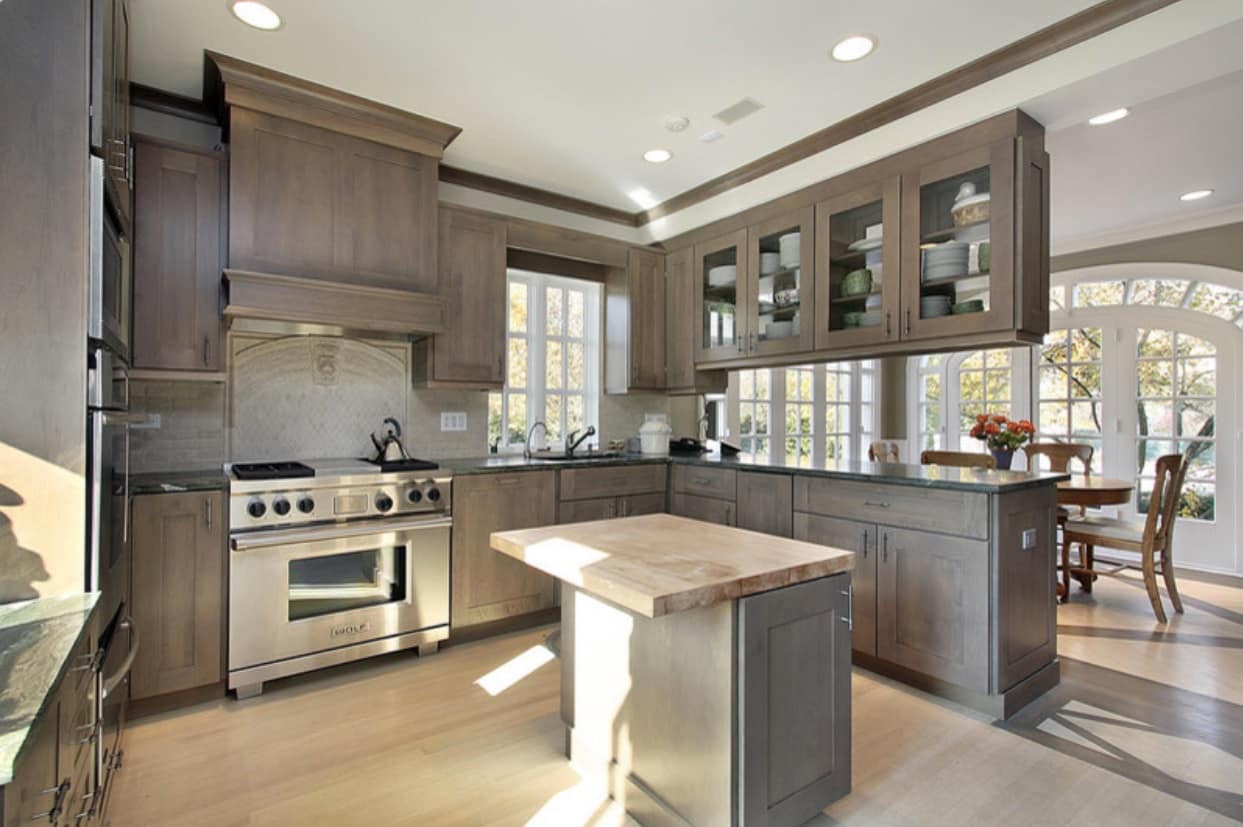 To avoid any potential issues with the workflow of your kitchen, you need to carefully consider each station of your kitchen. Each stage of meal prep should seamlessly flow into one another.
Not Accounting for Appliance Size
When you fail to account for your appliances' sizes, you can bet on their being spatial issues in your newly designed kitchen. Failure to account for appliance size often leads to cramped preparation spaces and reduced circulation space for your kitchen. You can't afford to forget the small appliances when measuring your appliances, either. Without a specified location, they will wreak havoc on the workflow and continuity of your new kitchen.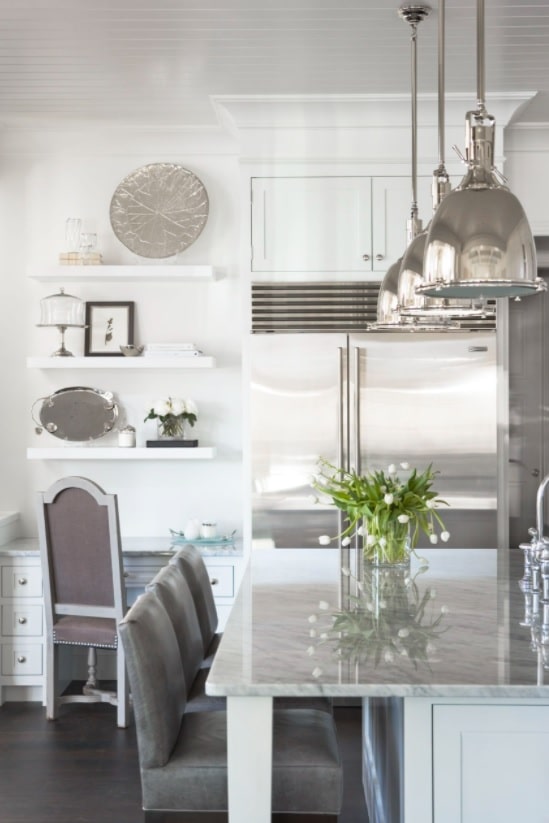 To avoid this common mishap, select your appliances well in advance and check the dimensions before deciding on them. You will need to make sure your kitchen's space can accommodate all of your appliances prior to finalizing your budget. Your kitchen's layout can make or break your design, regardless of the appliances but the appliances are integral components of that layout.
Poor Lighting Placement
Failure to select the correct light fixtures over countertops will undoubtedly result in lost productivity while prepping, cooking, and cleaning your kitchen workstation. The last thing you need to be doing is chopping carrots in the shade. Another common lighting mistake is prioritizing aesthetics over functionality. Of course, we all want the ambiance that beautiful lighting creates. However, when this supersedes functionality, you sign up for a plethora of issues down the road.
To avoid this common issue, position your lights slightly in front of you rather than directly overhead or behind you. Installing lights that shine towards you, but not directly at, above, or behind you, helps you prevent shadows. Additionally, adding lights with adjustable features is an excellent way to achieve perfect lighting control.
Forgetting Function In Favor of Aesthetic
Everyone dreams of a kitchen that wows neighbors and friends alike – we all want to be the talk of the town and few things can dazzle more than a chic, new kitchen. When designing your kitchen, by all means, consider the aesthetic, there's nothing wrong with wanting nice, attractive things. But don't forget your kitchen's ultimate purpose: the place where you can prepare your meals and eat them and socialize with guests.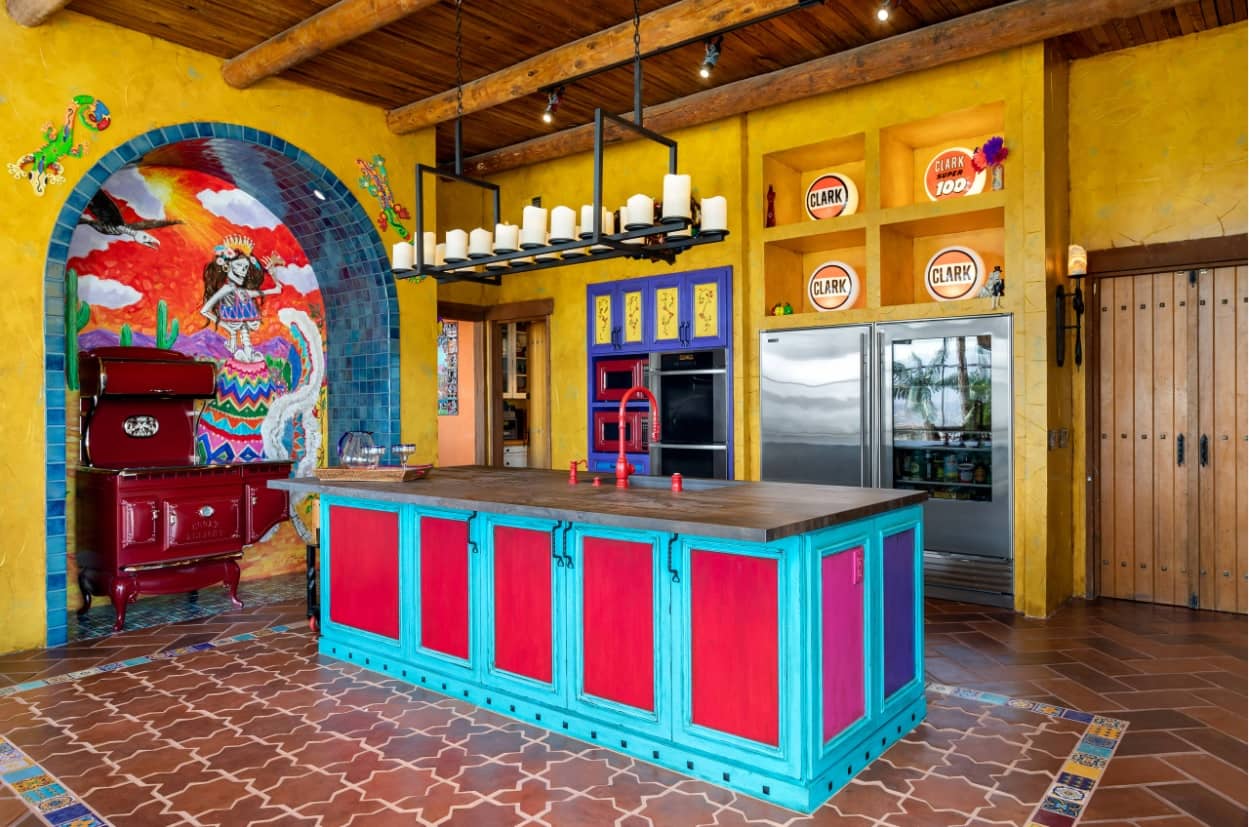 To avoid this common mishap, plan your kitchen design well in advance. Choose appliances before you begin searching for cabinetry. And fit your units around your appliances rather than vice versa. Doing so will give you a seamless look that's both smart and space-efficient. Another tip is to consider how many people live in your home that will use the kitchen at once. If you know it's going to get crowded, avoid cramming bulky appliances and go for the minimalist approach.
Lack of Space Between the Sink and the Stove
The area between the sink and the stove is the main area for food preparation. Because of this, you need to map where you plan to put everything. You'll need ample space for your countertops, and you'll need to ensure the layout meets the day-to-day activities for your space.
Poor Positioning of Cabinet Drawers and Doors
Cabinet doors and drawers can block doorways and walkways when opened and planning for this is crucial before committing to a layout. Think about where all of your elements fit within your kitchen, including cupboards and drawers. People will be moving throughout this space so you should try to do whatever you can to make this movement easier.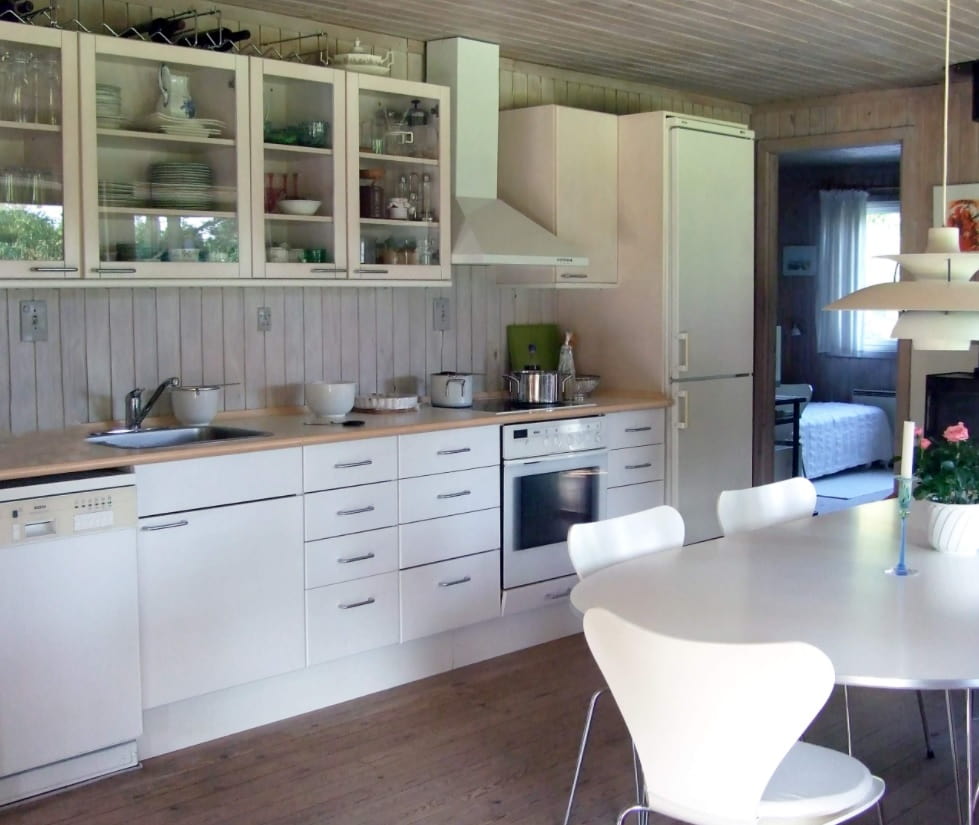 Not Maximizing Vertical Wall Space
In small kitchens, every bit of space will matter. Your walls will offer valuable storage options. Taking your cupboards to the ceiling will maximize your storage potential in compact kitchens. If you don't like the idea of rows of closed-door cupboards, you can always intermix shelving to meet your needs. If your wall cabinets are positioned over a cooktop, minimum clearance rules apply and the minimum requirements vary for electric and gas cooktops, ranging from two to three feet.
Conclusion – Common Mistakes to Avoid While Designing Your Kitchen
Designing your kitchen should be a fun, stress-free process. However, making mistakes throughout the process can result in significant discomfort. We all want the kitchen of our dreams, but you should never sacrifice functionality for aesthetics. Doing so will lead to dissatisfaction and the feeling that you've wasted your time and money. The kitchen of your dreams is well within your reach, but you need to ensure you avoid these common mistakes to accomplish it.