Big kitchens, especially without top cupboards and therefore upper tabletop lighting, require additional fixtures to illuminate the working surface. The pendant lighting is essential if you have the kitchen island. The ceiling light and even a chandelier would be insufficient to provide really comfortable illumination to every working zone. But we will talk not only about the functional part of the lightings. Every element of modern dwelling has acquired also aesthetical meaning in the design of the interior as well. And we need to mix business with pleasure combining functional role of the fixtures with their eye-pleasing effect. So, let's overview the kitchen pendant lighting possible design types with photos.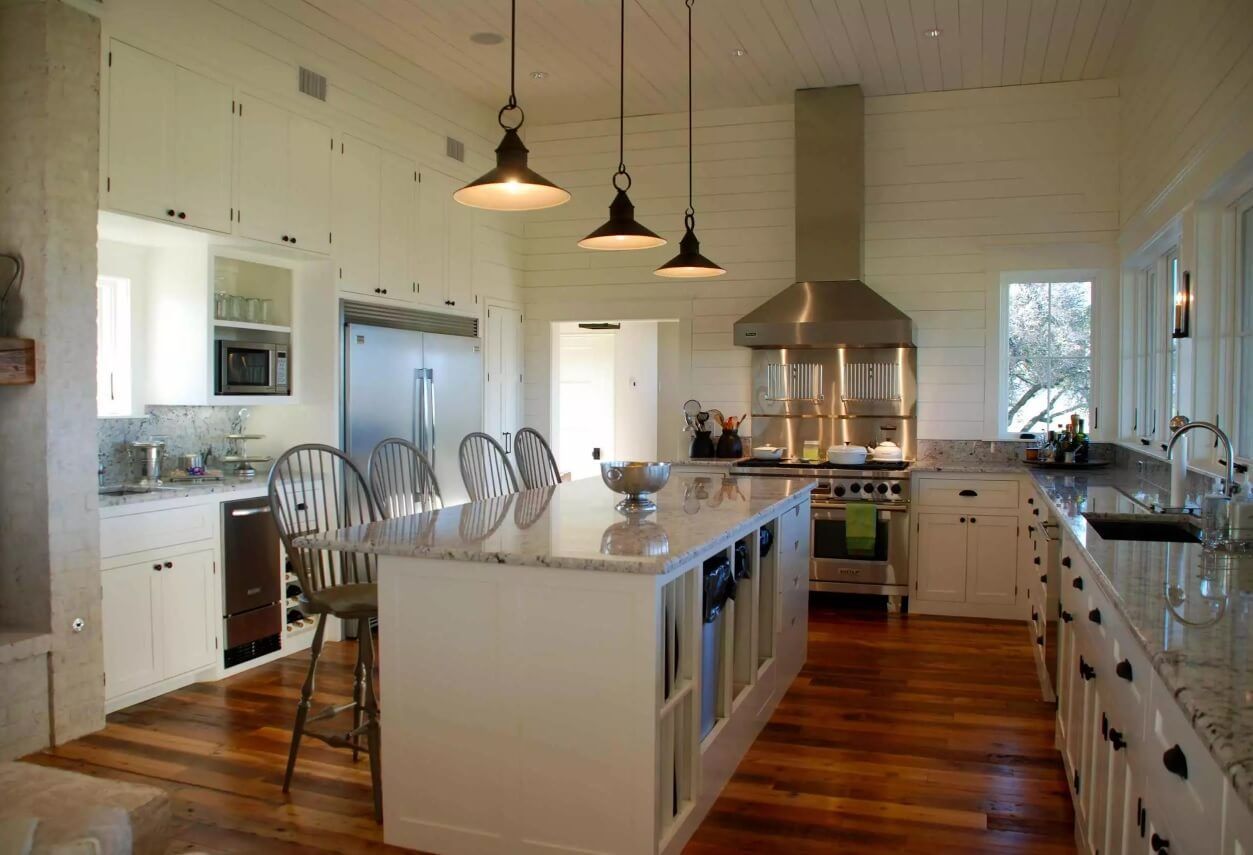 It is only two main types of shades for such lightings exist by far: metal and glass (plastic). And we will find out which of the are better.
Metal kitchen pendant lightings
These noble fixtures can be met all over the world in kitchens of almost any design styles. Using the versatility of the material designers create really stunning pieces of kitchen design. Such lightings can have more or less simple design of black metal park lantern or it can be a chrome mirroring surface. All depends on the taste of the owners.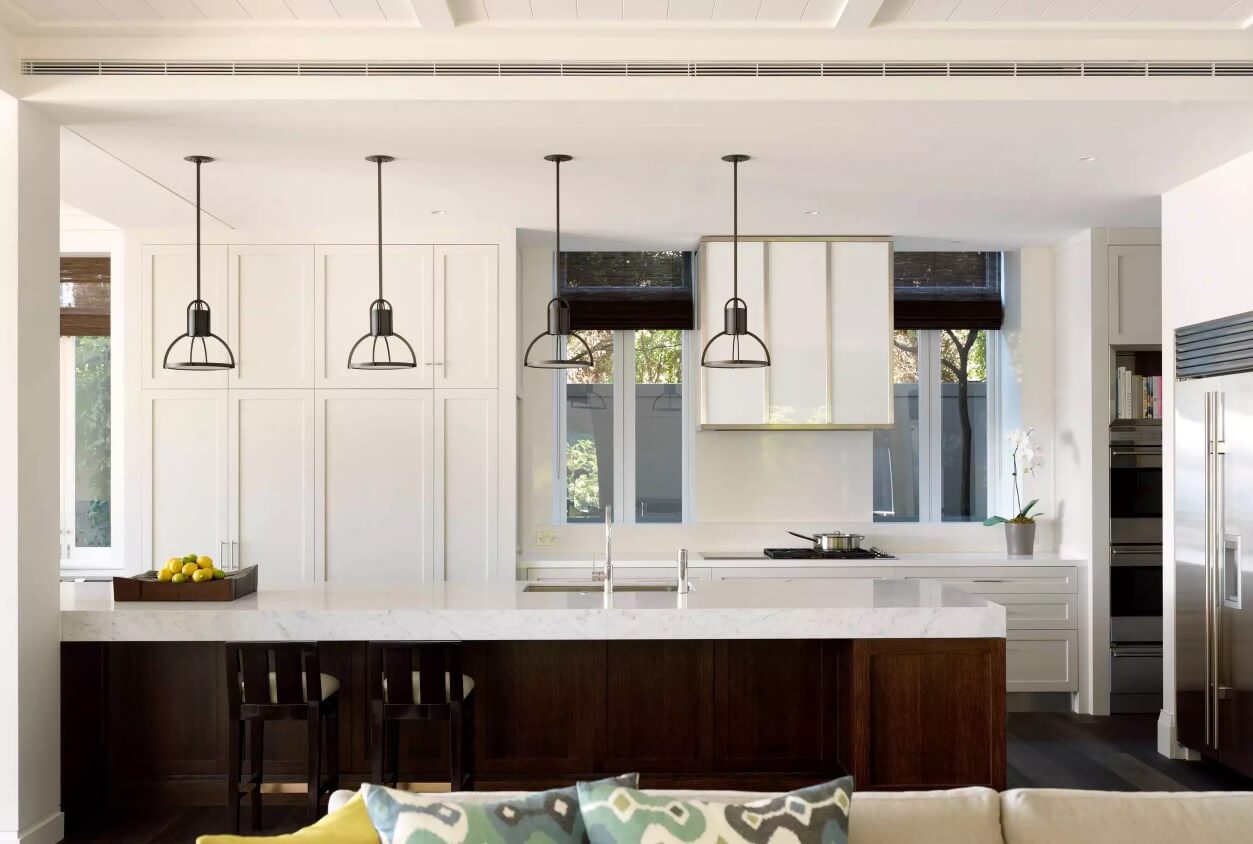 To obvious advantages of such lighting we can certainly attribute nice look of the construction, ecological friendliness and strength. But if the material doesn't have stainless properties, the shade can lose its initial look (become mottled with stains, fade, corroded etc.) It can occur very rarely. Big manufacturers calculate all possible risks of course.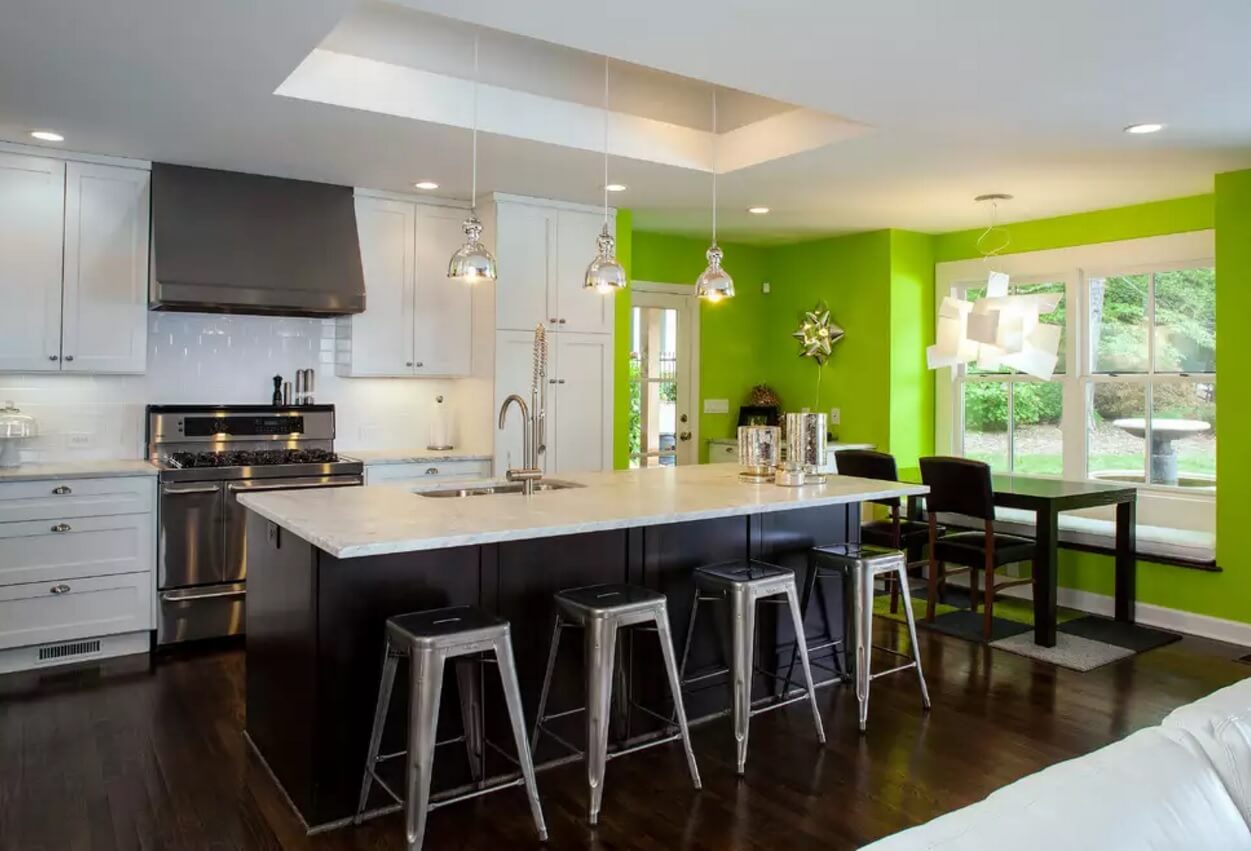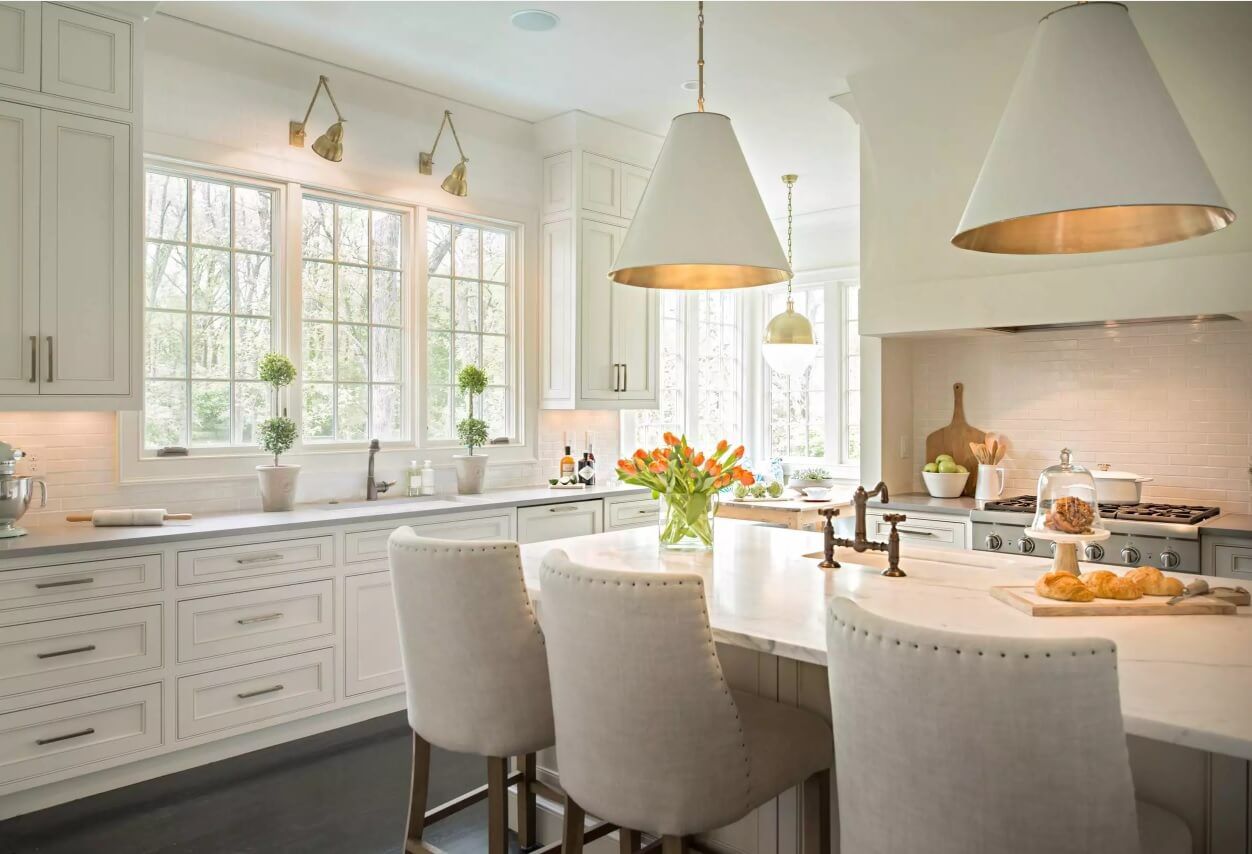 You can also find the combined variants of the lightings. But we consider such universalism excessive. Possible disadvantages of the materials sums and the complex design make it more difficult to clean the fixture or change the lamp in it.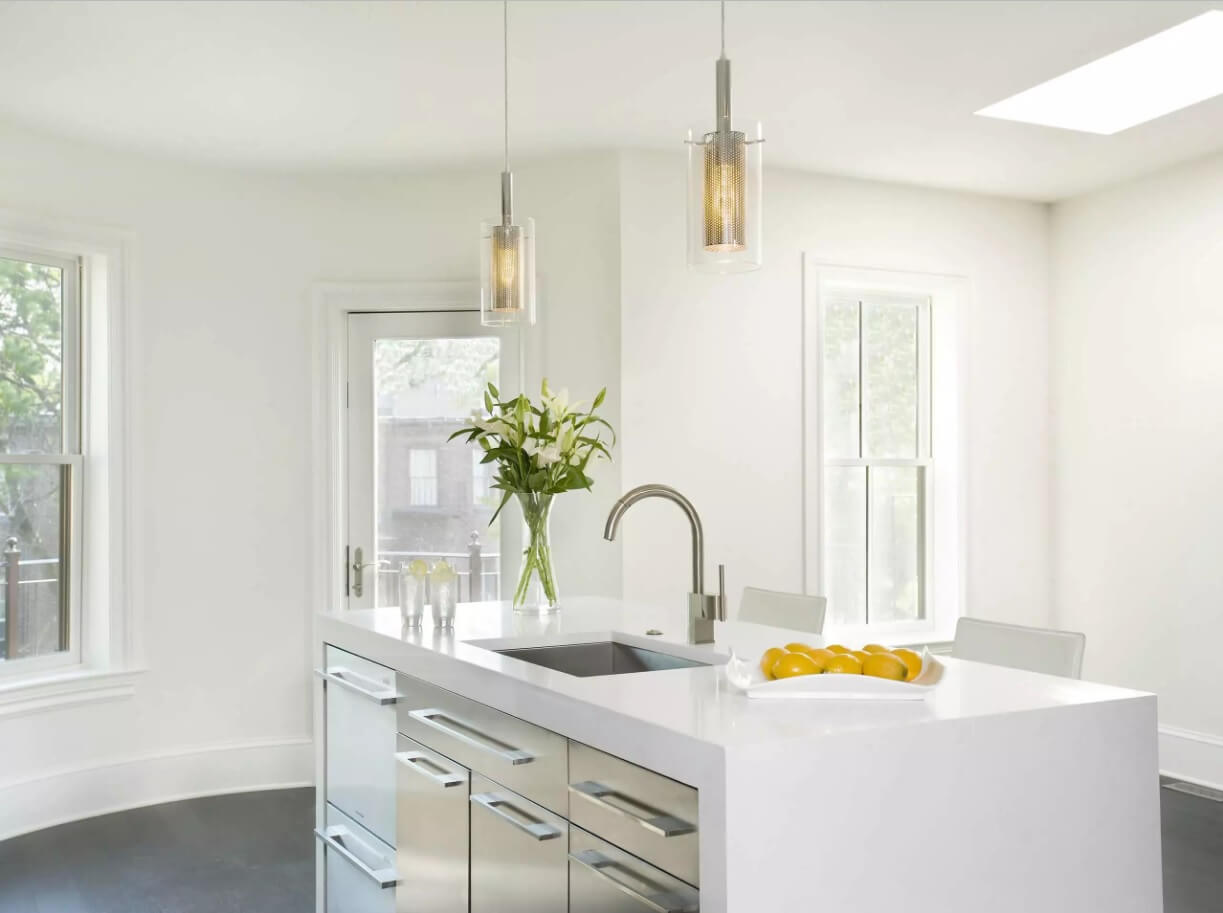 Glass pendant lightings for kitchen
The most common type of kitchen lighting fixtures of course have glass cover. And this is simply understandable. Such models are cheaper, also eco friendly and have long life. They can also come as peculiar formed figures, have matted shades, be combined with different inserts. But the only drawback of such material is its fragility. Therefore you can safely choose these lightings if don't planning to grind something solid in the blender which can fly out and crash the shade. Or your wife is not scandalous woman… I`m kidding 🙂
Matted glass lightings looks very effective and modern in the hi-tech or futuristic interiors.