The very term 'Do it Yourself' hints at cheap ways in repairing and upgrading your home. It involves the homeowner carrying out the work in question and thereby saving on the cost in hiring an outside contractor.
Unfortunately, the balance has swung away from cost-effectiveness and this is down to the price of necessary materials. Huge DIY stores and major brands provide all the tools needed for a household overhaul but the figures involved don't always add up.
Fortunately there are some DIYers who are fighting back with ingenious ways in which to make their homes beautiful with methods that don't cost the earth.
Turning the Tables
Throwing out that old suitcase? Got a pallet in the garage that only seems useful for firewood? Stop for a second because these items, and many others have been transformed into coffee tables that can provide an extra surface and a real conversation piece in your home.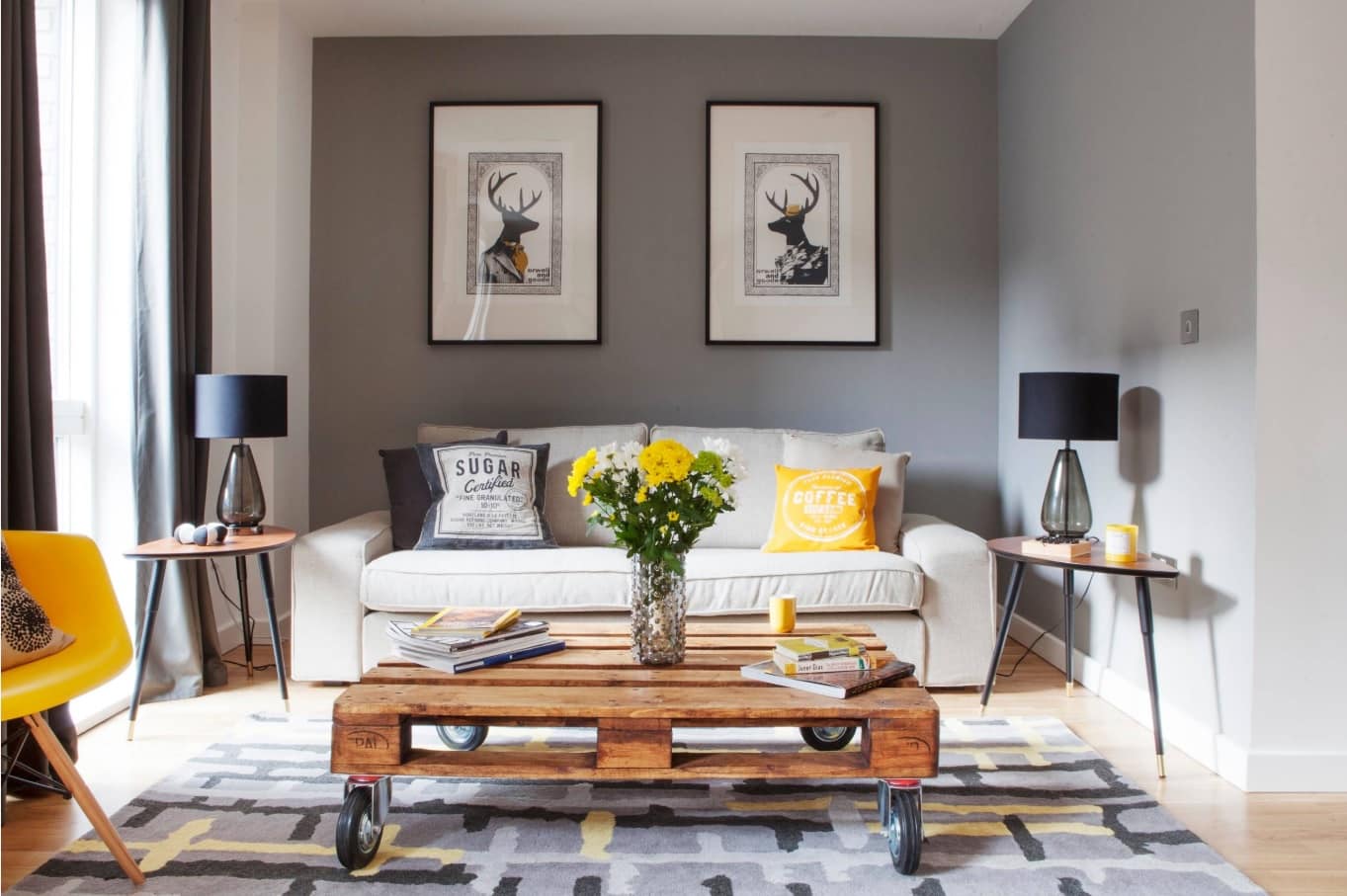 Any rigid piece of equipment is perfect for this project, as long as it's ultimately flat and can be easily fitted with four legs for support and stability. While it may sound like an odd approach, unconventional tables are a popular choice with the creative DIYer and they can be produced at a fraction of usual costs.
Supporting Candles
Candles have made something of a comeback in recent years: originally intended as a means of lighting your way, they have proved their worth during numerous losses of power across the world. In the relative reliability of the present day, they are attractive ornaments infused with pleasant scents designed to make your room a more pleasant place.
To enhance their rustic feel, why not take a piece of driftwood home from the sea and design a support? Alternatively, a bit of pruning in the garden could turn a branch into a perfect holder for candles. Be sure to keep them in their glass holders and keep an eye on them at all times but this combination adds an attractive and practical element.
An Innovative Shoe Rack
Ladders are odd pieces of equipment: Of course they have their uses but for most of the year they sit unloved and unemployed in the corner of the garage. In time, we might even acquire a second ladder to keep them company and if we do find ourselves with a surplus, there are other ways in which they can prove their worth.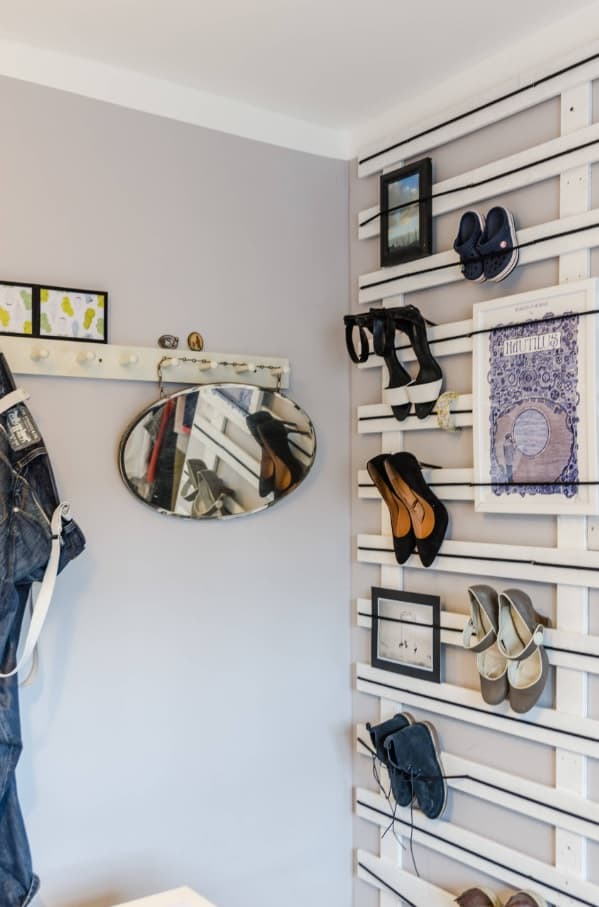 Photo by: ameliahallsworth
Shoes can be among the trickiest items to store but a ladder, when opened, provides an unusual, but somehow perfect piece of equipment to hold and keep our footwear ready and available. Wooden ladders are the most attractive option in this respect in what is a surprisingly ingenious and resourceful DIY hack.
Taking Sides
Sometimes the simplest hacks can be the most striking: when decorating, why not think about painting the sides of doors and drawers to add some colour and contrast to any room. Sides are taken for granted; we merely tend to keep them the same flat white as the main surface but adding a touch of pink, red, blue or any contrasting shade can make a difference.
Give it a try: You can always paint it back to the original if you don't like the effect but we think you'll be surprised and delighted by the difference this simple project will make.
Innovation in Decoration
Tired of painting or laying fabrics to brighten up a piece of furniture? How about taking an alternative approach with coins or bottle tops? The family budget doesn't have to take a big hit if you take the monetary approach because you can start with pennies or those foreign coins that you've brought back from holiday.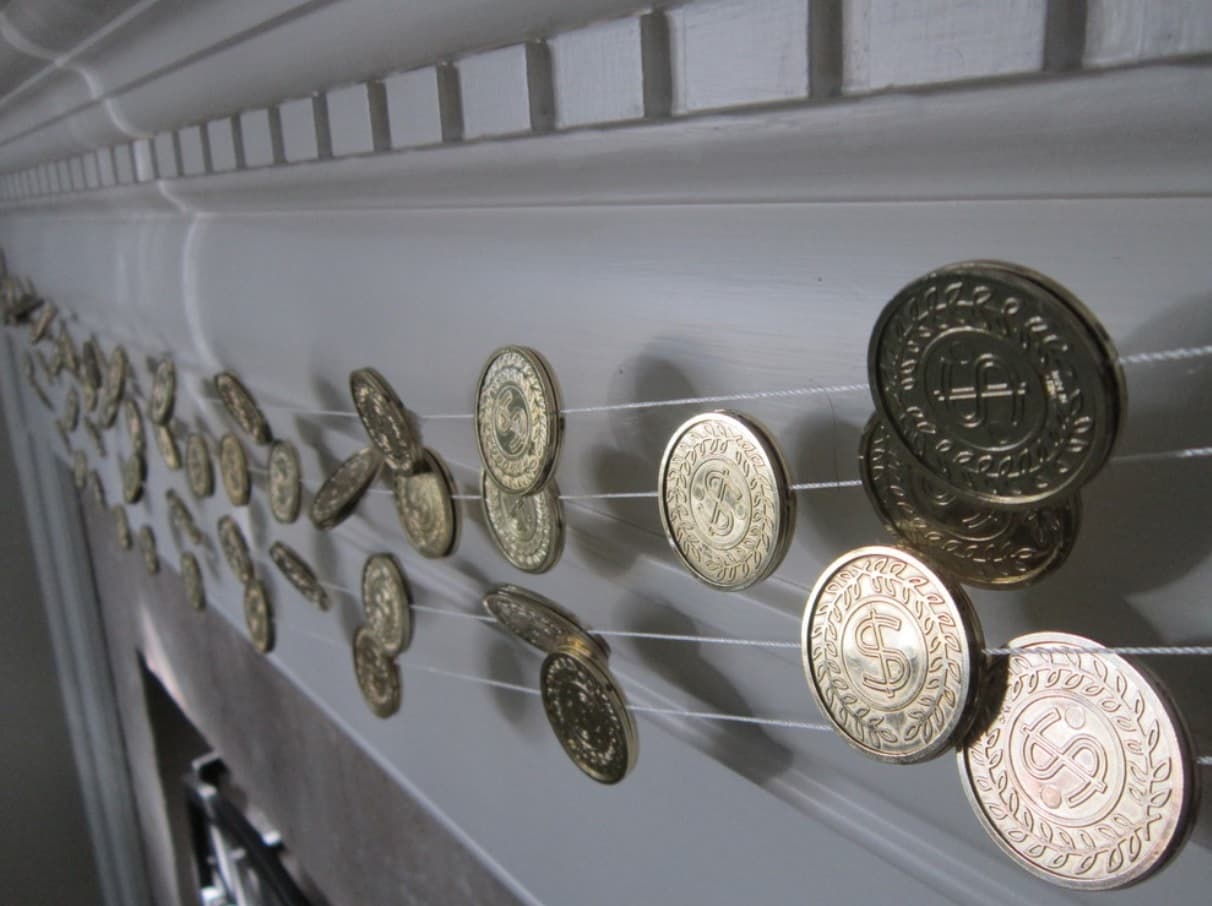 Screw heads are also used as alternative decorations for lamps, table tops and much more. This is quite labour intensive but like all of the suggestions here, it's an alternative, cost effective approach.